Korean skincare products, aka K-beauty, are becoming more and more popular across the US.
Not only are they exquisite, they're often fairly affordable compared to other trendy beauty goods.
Of course, as with all skincare routines and products, not all are equally amazing.
Let's go ahead and take a look at the absolute best K-Beauty products you can find in the US!
Check: Korean Beauty Hacks for Flawless Skin
The Best K-Beauty Products You Can Find In The US
All of these amazing K-beauty products are available on Amazon. Check out the table below for a quick peek at our top 5 faves, then read on for the full list!
FYI, this post contains affiliate links. If you make a purchase through these links, we earn a small commission at no extra charge to you.
Top Benefit
Beautiful shimmering shades
1. KAJA Moon Crystal Shimmer
Talking about wonderful shades that stand out, you can find these KAJA Moon Crystal Shimmers on Amazon and test them for yourself.
They come in many different colors and are very affordable for anyone.
I personally LOVE the Dark Matter and Shimmering Amethyst shades, how about you?
Kaja Eyeshadow - Moon Crystal | Sparkling Eye Pigment, Shimmering Brown Taupe Finish, Highly Pigmented, Glitter, 03 Tiger's Eye, 0.29 Oz
💜 KAJA's Moon Crystal Sparkling Eye Pigment is a weightless, jelly eyeshadow enhanced with real crystal powders for a vivid, shimmering finish.
💜 HIGHLIGHTED INGREDIENTS: Topaz Crystal, Diamond Powder, and Sapphire Powder: Provide high reflection.
💜 AVAILABLE COLORS: Available in 8 vivid & shimmery shades.
💜 HOW TO USE: Tap onto lids with your fingers, and blend out. Wear alone or over your favorite eye primer.
💜 KAJA /KAH-JAH/: Kaja is K-beauty for everyone. From adorable packaging on the outside to imaginative formulas on the inside, we create made-to-play beauty packed with Korean innovation for all skin types and skin tones.
Related: Best Korean Ampoules For Oily, Dry and Acne Prone Skin
2. Peripera Matte Velvet Lipstick
If you want to test for yourself one of those velvet-like lipsticks, then now it's your chance.
You can find these on Amazon and see if they are a good match for you., as you have about 27 shades to choose from.
The best part? They come in three sizes!
So you can grab a few different shades in the smallest tubes and see which you like best!
Peripera Ink Airy Velvet Lipstick | High-Pigmentation, Lightweight, Soft, Long-Lasting, Smudge-Resistant | Bestie Pink (#04), 0.12 fl oz
[ROMANCE ON YOUR LIPS - SOFT AND LIGHTWEIGHT COLORS] A tried and true formula. Our Ink the Airy Velvet Lipstick is an all-time favorite item by our customers. It's reminiscent of soft pillows and blooming flowers.
[ADHESIVE FORMULA] Its adhesive formula with highly pigmented colors leaves a beautiful and even stain on your lips.
[DUAL FUNCTION - LIP AND CHEEK] This can be used to add color to both your lips and cheeks! Soften the look by applying a gradient layer of color or go bold by applying a thicker layer.
[SILKY SMOOTH FINISH] Silk powders and silicone oils in the tint give you that smooth glide. Our tint consists of elastomer that fills in the fine curves of your lips so you can get that emollient finish.
[BEAUTY TIP] Upgrade your lip line-up with our other products on the 'Peripera' storefront.
3. Etude House Lip Tint
Lip tint is a very popular product, as it helps you maintain a wonderful color on your lips without worrying that it's going to smear everywhere.
You can check this Etude House lip tint out and choose one of the five available variants.
Oh, and how cute is that container? It looks like a little popsicle!
Check: The Best K Beauty Vitamin C Serum
4. KAJA Roller Glow
The fabulous glow is a signature of the K-Beauty trend, so this KAJA roller glow is definitely going to achieve that.
This formula on Amazon is suitable for all skin types and tones, so it may just become your new favorite highlighter.
The only drawback? It's available in just one single shade.
KAJA Roller Glow | Roll-On Highlighting Balm | Vegan, Cruelty-free, Paraben-free, Sulfate-free, K-beauty
💜 KAJA's Roller Glow Roll-on Highlighting Balm is an extremely fun and easy-to-use highlighter to create a radiant, effortless glow that's flattering on all skintones!
💜 HIGHLIGHTED INGREDIENT: Ruby Powder
💜 COLOR DESCRIPTION: Cream roll-on highlighter that gives a ink pearlescent glow with a golden undertone
💜HOW TO USE: Roll sponge applicator over balm to warm up formula before first use. Apply on bare skin or on top of makeup to add instant shimmer. Apply to cheekbone, brow bone, décolletage, and shoulders for an extra glow!
💜 KAJA /KAH-JAH/: Kaja is K-beauty for everyone. From adorable packaging on the outside to imaginative formulas on the inside, we create made-to-play beauty packed with Korean innovation for all skin types and skin tones.
READ MORE: 5 Best Korean Exfoliator for Radiant Skin
5. KAJA Bouncy Shimmer Eyeshadow
This is the perfect product for when you really want to stand out.
Each trio stack comes in three different colors including a fabulous shimmer, and there are ten variants available to choose from.
I love that they offer a mix of neutral shades along with some vibrant colors that really pop, like the Hella Azalea trio.
Kaja Beauty Bento Collection - Bouncy Eyeshadow Trio | Deep Rose Tones, Travel Size, 07 Glowing Guava, 2019 Allure Best of Beauty Award, 0.03 Oz
💜 KAJA's Beauty Bento Bouncy Shimmer Eyeshadow Trio is a stacked, creamy, powder eyeshadow in curated trios of shimmers or combinations of matte and shimmer shades.
💜 BEST OF BEAUTY: This product is a 2019 Allure Best of Beauty award winner
💜 AVAILABLE COLORS: Available in 13 trio stacks. These bouncy eyeshadows come packaged in bite-sized shimmer stacks or trios of matte and shimmer pigments that apply effortlessly with your fingertips.
💜 HOW TO USE: Apply with fingers to create your own custom look. Make a statement with a single shade or layer multiple for bold, multidimensional color.
💜 KAJA /KAH-JAH/: Kaja is K-beauty for everyone. From adorable packaging on the outside to imaginative formulas on the inside, we create made-to-play beauty packed with Korean innovation for all skin types and skin tones.
Check: Best Korean Essence Review
6. KAJA Cheeky Stamp
For those days when you need the perfect blush, the KAJA cheeky stamp will definitely make you feel fabulous.
You get these adorable heart-shaped stamps filled with powerful pigments, and you can use them whenever you need a confidence boost.
They're super versatile. Stamp once for a little glow, twice for a deeper blush!
They come in seven different shades that are diverse enough to work with all skin tones.
No products found.
7. PONY EFFECT Coverstay Skin Cover Pact
This is an adorable compact duo, containing a translucent powder along with a pigmented blush.
These are available on Amazon, and are small enough to carry around everywhere you may need them!
On top of that, they come in three different shades, although all are fairly light.
PONY EFFECT Coverstay Skin Cover Powder Pact | Pressed Powder Pact With Coverage and Matte Finish | 002 Soft Beige | K-beauty
⚡ LONG-LASTING PRESSED POWDER PACT: The powder pact is formulated with a long-lasting formula and gives off a natural-matte finish.
⚡ FLAWLESS AND NATURAL-MATTE FINISH: The PONY EFFECT Skin Cover Pact is a compressed powder pact that covers the skin's flaws and gives the skin a matte, silky finish.
⚡ INFUSED WITH BOTANICAL INGREDIENTS: Infused with botanical ingredients Plukenetia Volubilis (Inca Peanut) Seed Oil and Amylopectin extracts, it helps the skin stay moisturized and refreshed.
⚡ CAKE-FREE, CREASE-FREE, AND CRACK-FREE: Unlike many powders, this powder pact will not cake, crease, or crack, making it easy to touch upon and to apply in any weather.
⚡ WHO IS PONY EFFECT: Create Your Own Effect. PONY EFFECT inspires everyone who wants to express daring makeup and gives the courage to show themselves.
Check: Best Korean Sunscreen Review
8. Red Ginseng Foundation
No products found.
If you've got your mind set on K-Beauty products, then this Korean foundation may just become your favorite.
It's definitely among the priciest products, but the ingredients make it so worth it.
You can wear it all the time knowing that the red ginseng will regenerate your skin while offering sun protection too.
No products found.
9. CLIO Pro Eyeshadow Palette
An eyeshadow palette that will always make you feel incredible, is the one from CLIO.
You will have the most stunning colors at your fingertips!
With palettes featuring 10 coordinating shades, the possibilities are endless.
Why not learn a trick or two from the South Korean makeup artists?
Sale
CLIO Pro Eye Shadow Palette | Matte, Shimmer, Glitter, Pearls, Highly Pigments, Long-Wearing | Street Brick (#04)
[SHIMMER LIKE NEVER BEFORE] Bring highlights and dimension on your eyes to a whole new level. Our 10-pan palette delivers innovative textures and colors to give you a variety of looks from your everyday go-to to special occasions.
[INFINITE COLOR COMBINATION] Featuring easy-to-use colors from classic/matte to bold pearls/glitters for your makeup. You'll catch a glimpse of that soft and glistening shimmer throughout the day. Our colors compliment all skin tones and eye colors.
[ULTRA-ADHESION FORMULA] Our smooth and satin formula glides on effortlessly on your lids. You'll notice it melts right into your skin upon application. It will last you all day with vibrancy. Zero creasing, zero fallout.
[MULTI-PEARL EFFECT] Our palettes include pearls in the base pigment and high-intensity crystal glitters to create a brilliant luster on your eyes. Create your own color palettes by blending and layering on different colors and textures.
10. Peripera Sugar Twinkle Liquid Eyeshadow
Liquid eyeshadows are quite popular, and if you want to learn how to do it like the K-Beauty gurus, you can try this one from Amazon.
It's definitely going to be a wonderful experience!
By the way, this is an entirely cruelty-free beauty product, too, so you can feel good about using it.
There are quite a few very interesting K-Beauty products you can find in the US, and it's a wonderful idea to try and see what they're about!
With the exception of one or two, they're all so affordable that you have nothing to lose by trying them out!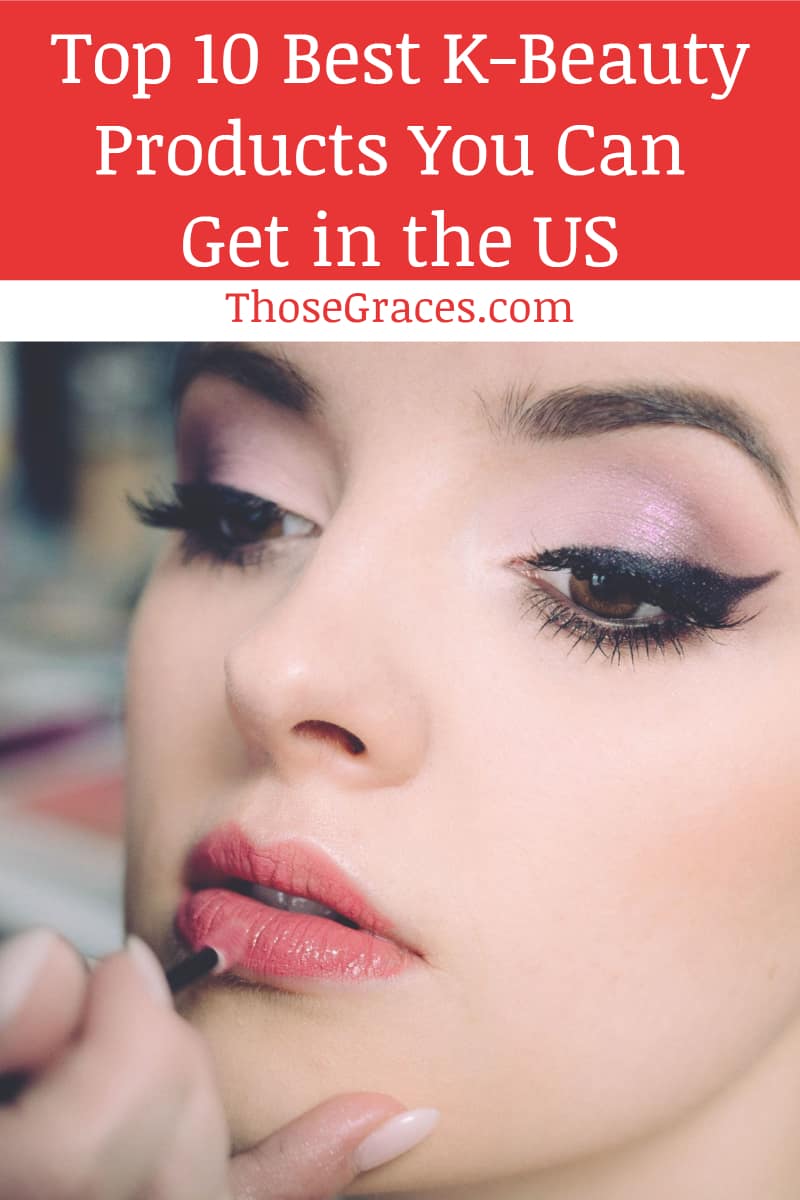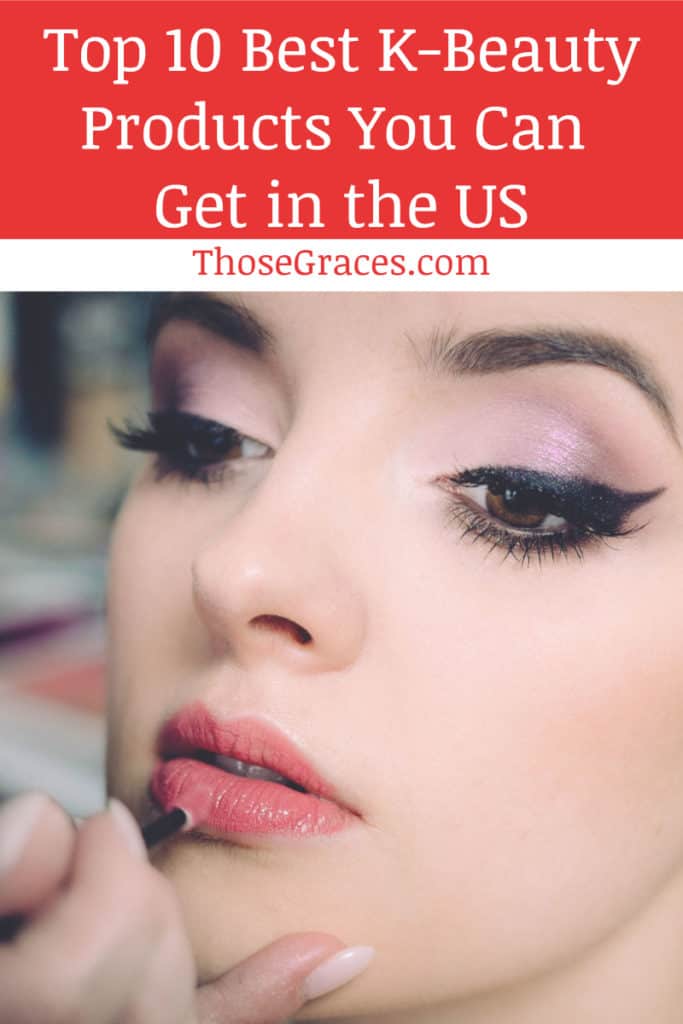 What are your favorite K-Beauty products available in the US? Share below!