[et_pb_section admin_label="section"] [et_pb_row admin_label="row"] [et_pb_column type="4_4″][et_pb_text admin_label="Text"]
It may surprise you to know that cheap skincare routines work just as well- if not better- than expensive ones!
That's definitely not something the multi-billion-dollar beauty industry wants you to know!
In general, all the ingredients present in the expensive skincare products are natural or easily swapped, so there are ways around it.
Read on to learn more!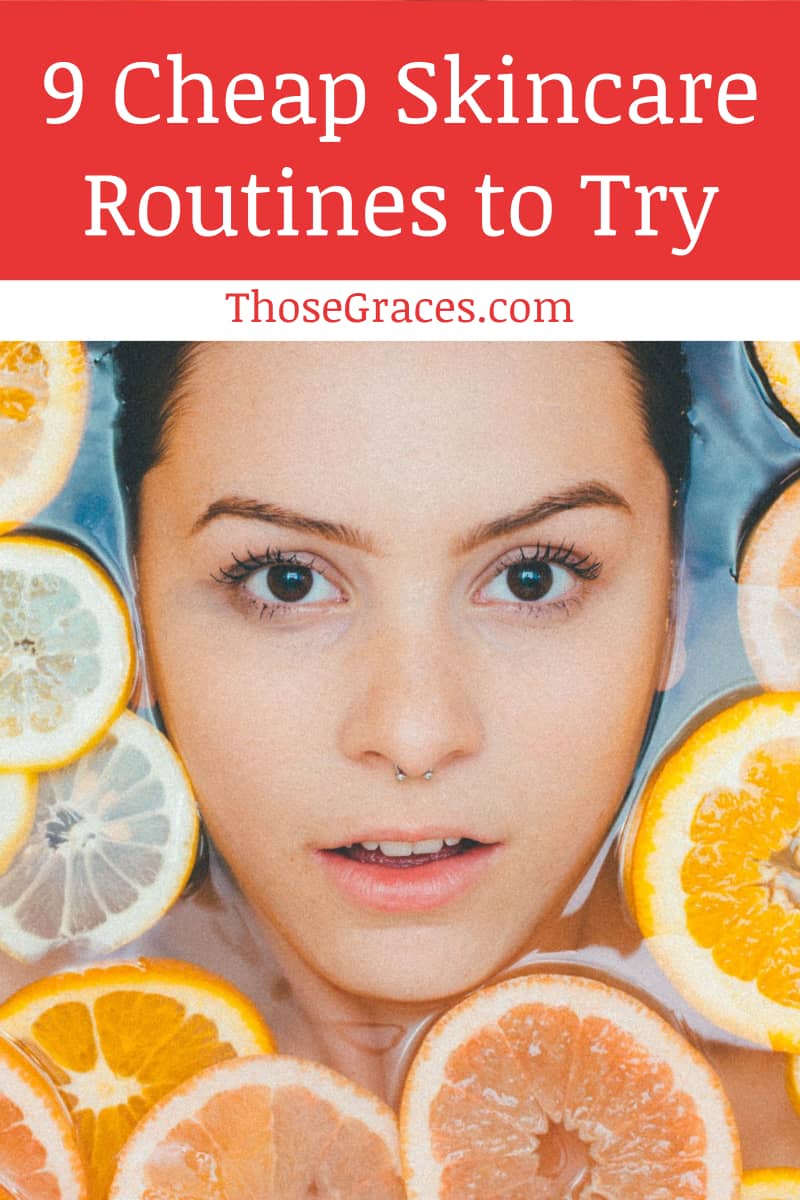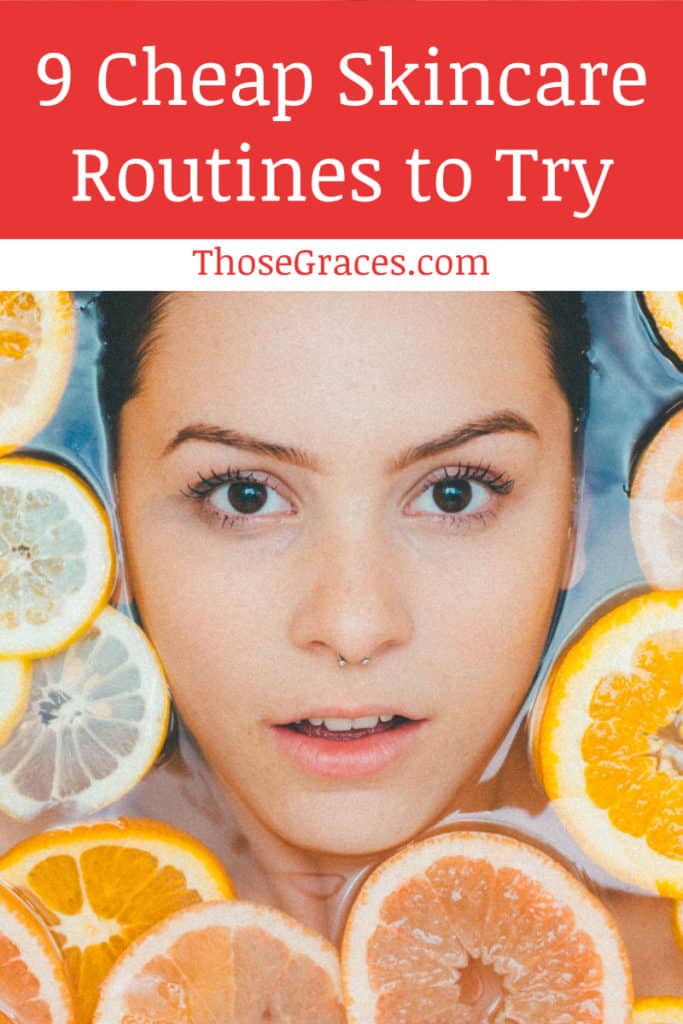 Cheap Skincare Routines
When it comes to skincare, it can be almost impossible to find the products to suit your needs, and when that finally happens, you may realize that it ends up being incredibly expensive.
Don't worry though, we've got you, and we have some of the best cheap skincare routines for you.
In order to give you all the possible options, we are going to break this into two different parts: homemade skincare routines, and drugstore skincare routines.
Without further ado, let's go ahead and take a look at them!
FYI, this post contains affiliate links. If you make a purchase through these links, we earn a small commission at no extra charge to you.
Homemade Skincare Routines
1. Face Cleanser
People go to unimaginable lengths to create the most complete facial cleansers, but they forget one essential aspect. The face wash is supposed to just clean the skin and remove the small dust particles and sebum. The best thing you can do is make a natural honey and Aloe face wash! You can even add lavender or chamomile if you want. It's super cheap, but it works SO well!
2. Face scrub
Face scrubs are absolutely amazing, but they can come at a very high price.
Don't worry though, I have two solutions, both tested.
The first one is to mix coconut oil and some baking soda and mix them until you have a paste.
Baking soda will dry out the dead skin cells and remove them, while the coconut oil will keep your skin hydrated.
The second option is to mix grounded oat flakes with honey and use a gentle brush to rub it on your skin.
While the oat flakes will remove the dead skin cells, the honey will come in with its antioxidant properties.
Just remember to apply a moisturizer after, because honey can dry up your skin.
3. Moisturizer
Moisturizing is one of the most important steps of a skincare routine and I know, the right one can cost a fortune.
Instead of struggling to find the best one in the store, try using coconut oil.
Even though it's oil, it won't clog your pores or cause acne (and this comes from someone who struggled with acne for a while).
In fact, it actually helps draw impurities out of your skin!
4. Face masks
There are a ton of recipes for DIY face masks, but you need to think about what you need.
I have two favorites, one that I use to close my pores, and another one to deeply moisturize the skin.
For the first one, that closes the pores, you will need one egg white, a teaspoon of honey, and a few drops of lemon juice.
Mix them all together and leave it on the face for about 10 minutes. After you're done, clean it up and apply a moisturizer of your choice.
The second mask is for moisturizing. What I do, is take 5 drops of Vitamin A, 5 drops of Vitamin D, one spoon of olive oil, and one teaspoon of honey.
After mixing them up, you need to leave them to sit on your face for about 10 minutes, and in the end, use a massage tool, such as this Sonic Facial Cleanser to achieve the best results.
Related: 5 Easy DIY At-Home Avocado Face Masks to Try
5. Skin boosters
Sometimes you may find yourself in need of special face boosters, but you don't need to pay a fortune for them.
You can find small bottles of Vitamin A, B, and D in almost any drug store, and you can use them whenever you need to.
Vitamin A is perfect if you're prone to acne. It stops the pimples from developing and speeds up the healing process.
It's usually the main component of anti-acne products you find in stores.
Vitamin D can help aging or dry skin. It keeps the skin cells healthy and young, while also repairing the skin where necessary.
Vitamin B is the one that controls acne breakouts, wrinkles, rashes, or dry skin, and if you don't have enough of it, well, the results are the ones I just listed.
You can keep a bottle of Vitamin B on hand, and introduce it in your skincare routine twice a week.
Homemade skincare tip: It's perfectly fine to have your face dry and oil-free during the day, but don't leave it like that before you go to sleep.
All the oils help your skin regenerate during the night.
Drugstore Skincare Routine
1. Clean&Clear Facial Cleanser
This is one of the products I personally tested, and it was good for me. It's gentle on the skin, and it leaves it perfect to apply the make-up routine.
2. CeraVe AM Facial Moisturizer
When the CeraVe products hit the market, I was very curious to see what they could do. Honestly, I was impressed, so facial moisturizer made it on the list. It's lightweight, won't clog the pores, and the skin absorbs it very fast.
3. Clean&Clear Exfoliating Facial Scrub
This Clean&Clear face scrub is one of the best, and it's quite cheap. It properly cleanses the face, leaving it smooth.
What I don't like about store brought facial scrubs, is the fact that most times, they are not environment-friendly.
4. Majestic Pure Face Mud Mask
A very nice product and suited for all skin types are mud masks.
They have a revitalizing and detoxifying effect!
This one from Majestic Pure really does its job without costing a fortune!
It's not hard to create cheap skincare routines and most times, you really don't need an overly expensive one to get by!
Related: Top 5 Benefits of Kaolin Clay for Skin and How to Use it in Your DIY Beauty Routine
What are your favorite cheap skincare routines? Share below!
[/et_pb_text][/et_pb_column] [/et_pb_row] [/et_pb_section]