First off, to answer the question: "Do Koreans wear BB cream?"
Uhhh yeah, they do; it's part of how they get such perfect skin that looks as if they've done nothing else except getting a deep beauty sleep?
Korean beauty brands are all the hype as they keep dropping bombs (in a good way) for the world to dive in.
And one of the most significant contributors to the $7-billion Korean cosmetics industry is the Korean Beauty Balm Cream, so let's discuss!
READ MORE: Top 5 Best Korean BB Cream
Is BB Cream Part of the Korean Beauty Routine?
All of us have, at one time or another, been obsessed with the gorgeous skin that Korean women are blessed with. We know you've been there too. Don't lie!
Our Korean girlfriends flaunt flawless skin with a natural finish that almost looks photoshopped but isn't.
If that isn't enough to get you to join the world of tinted moisturizers, wait until we tell you about the natural ingredients and additional skincare benefits that you can get from these cream Korean.
Let's get started then, shall we?
But What Even is a Korean Beauty Balm Cream?
Korean Beauty Brands are experts in helping their consumers achieve beautiful skin without making it look too obvious.
Fashionistas at S. Korea started and perfected the no-makeup makeup look, as a result, to give the impression of having absolutely nothing on your face. Except for pure radiance and glam! Oh yeah!
S. Korean aestheticians understood that first and foremost, we need a skincare product to help minimize the appearance of pores while hiding age spots and dark spots.
So a makeup product in the moisturizer category was brought to life. One that provides minimal coverage and is infused with helpful ingredients. Enter the BB Cream!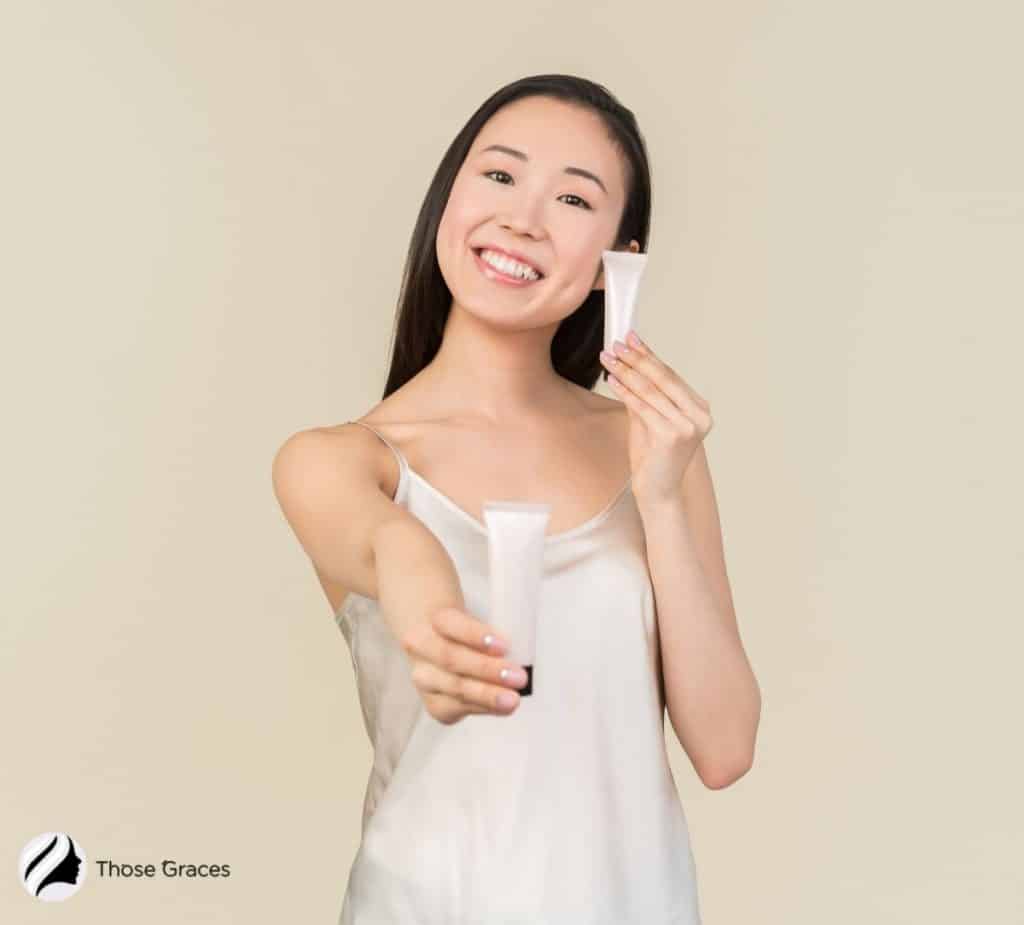 The Blemish Balm or Beauty Balm Cream, aka BB cream, is a skincare-infused makeup product that helps hide small blemishes and evens the skin tone.
Think of it as a moisturizer, SPF, primer, and a light coverage foundation. Most BB creams are infused with additional skincare benefits such as sun protection, added hydration, and vitamins to nourish the skin.
All of that in one product? Oh yes!!! Now you see why Korean women are obsessed with the product and why the rest of us are getting hooked.
These creams are lightly tinted such that it adds a natural color to the skin helping it look flawless and luminous from within.
One can easily achieve light to medium coverage with the Korean BB cream making it the number one choice for women going for that 'oh, I wore some makeup but not too much look.' Get it?
Check: Adenosine in Skincare: The Next Star Ingredient
But Wait. What's the Difference Between a BB Cream and Foundation Then?
There are several differences between a BB cream and a foundation, and their use may differ based on the skin type you have.
A foundation is a makeup product that is applied to the face to give a uniform color to your complexion while covering flaws.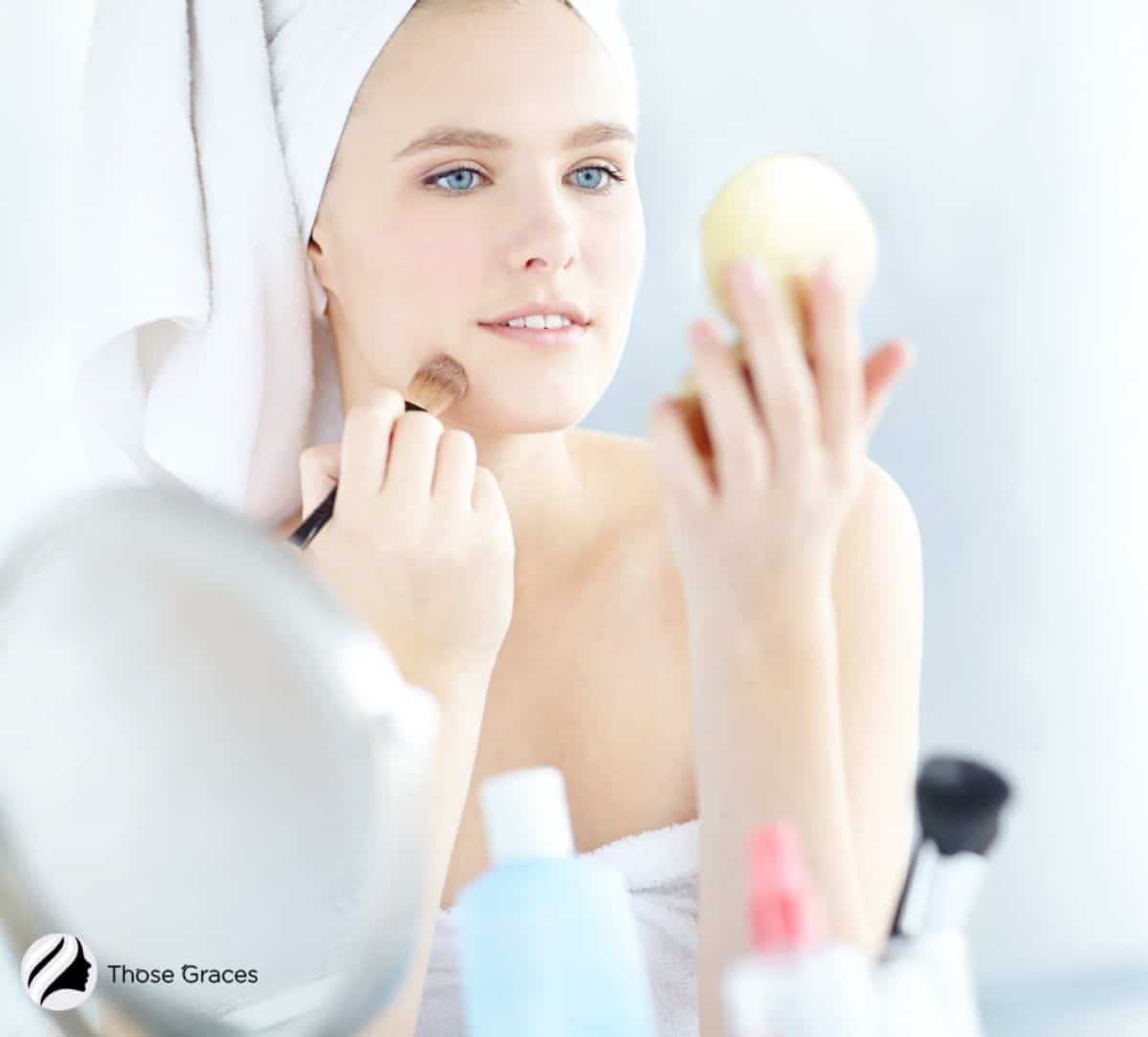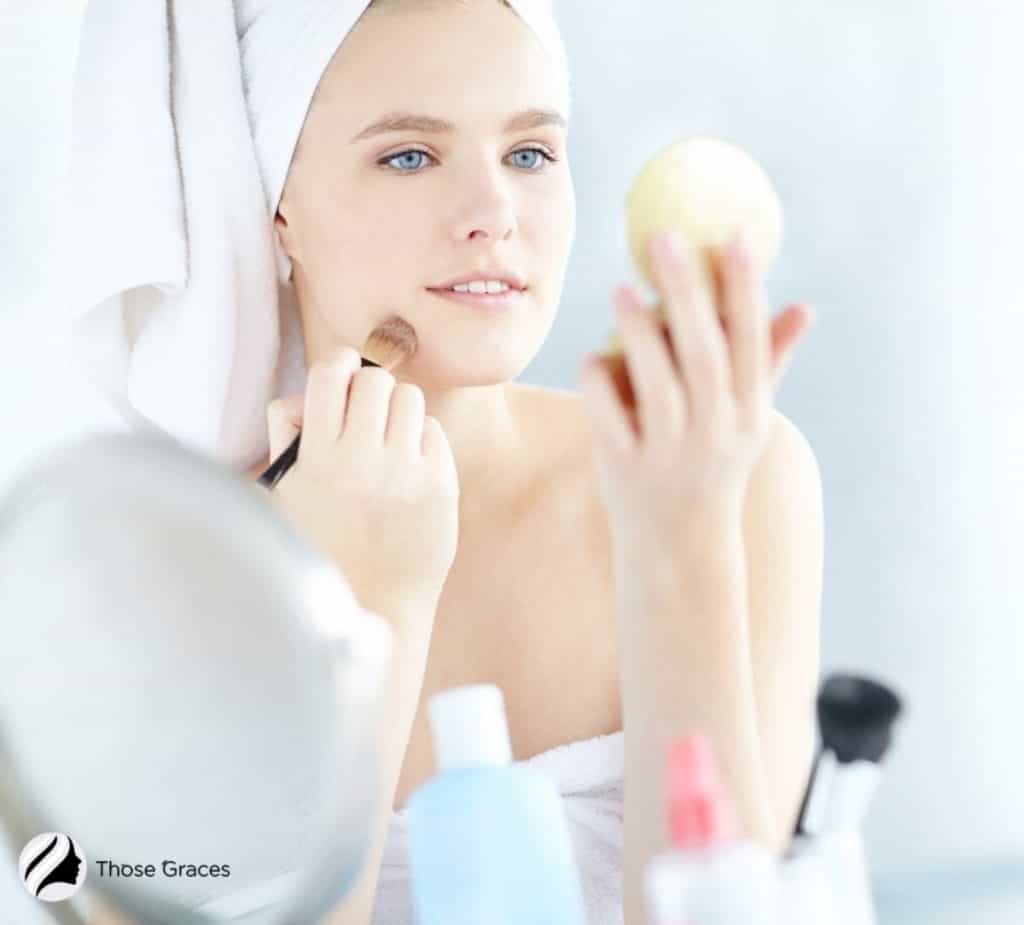 They are available in multiple shades and different undertones to suit the person wearing them.
Some foundations mattify the skin while some illuminate it. They also offer light, medium, and full coverage.
A BB cream, as we established before, is an amalgam of skincare and a lightly tinted moisturizer that helps add a little color to the face.
Instead of providing full coverage, it is meant to be worn as a light layer to add luminance to the face.
It may not be able to do the job if you have many acne scars or dark spots, but it will work well enough on other skin concerns.
Another point to be noted is that the BB cream is only available in a few tones and the tones aren't as specifically formulated as a foundation is.
Here's a simple way to put it. The BB cream is best used as a lightweight makeup product for an everyday makeup look with added skincare benefits.
A foundation, however, may come in handy if you need to up the glam and look like you stepped out of a fashion magazine.
ALSO CHECK: Best Korean Snail Cream for Your Skin
How Do Koreans Use BB Cream?
The application of a Korean Beauty Balm Cream is no different from applying a foundation. Here's a step-by-step guide to achieving a natural look with the BB cream of your choice.
Step 1: Prep and prime your face
The BB cream is meant to go after you've completed the 10-step Korean beauty regime.
If you can't muster enough energy to do so (guilty), you could keep it simple by starting with a clean face and applying toner.
Step 2: In comes the BB cream
Some makeup artists suggest the application of a BB cream with your fingers, and if that's your jam, by all means, go for it.
However, we've found that applying it with a damp beauty sponge is so much better as it helps the cream apply evenly and cover all surfaces of the skin.
Also, the dampness helps provide a dewy look to our faces. Some artists also use it with a foundation brush for even-looking skin.
Squeeze a pea-sized amount of BB cream onto your makeup tool of choice. The makeup tool you want to use is absolutely up to you. Go with whatever's comfortable.
Step 3: Apply smoothly onto skin
Start by dabbing the BB cream onto the high points of your face: the cheeks, the forehead, nose, and chin. With the makeup tool, gently work the cream into your face until it absorbs.
It is best to use tapping motions with a beauty blender instead of swiping it out to help the skin absorb it more.
With your fingers or makeup brush, work the cream onto the skin in soft, circular motions making sure it is blended thoroughly.
Step 4: Follow up with makeup:
You may wish to add other products, such as a blush or bronzer, for a natural flushed look. Some people may also need a concealer to hide dark circles and acne scars.
After you've followed suit with other makeup products of your choice, make sure to seal in the BB cream from budging with a loose setting powder.
READ MORE: Adenosine in Skin Care: Why it's the Next Star Ingredient?
Is BB Cream Safe for All Skin Types?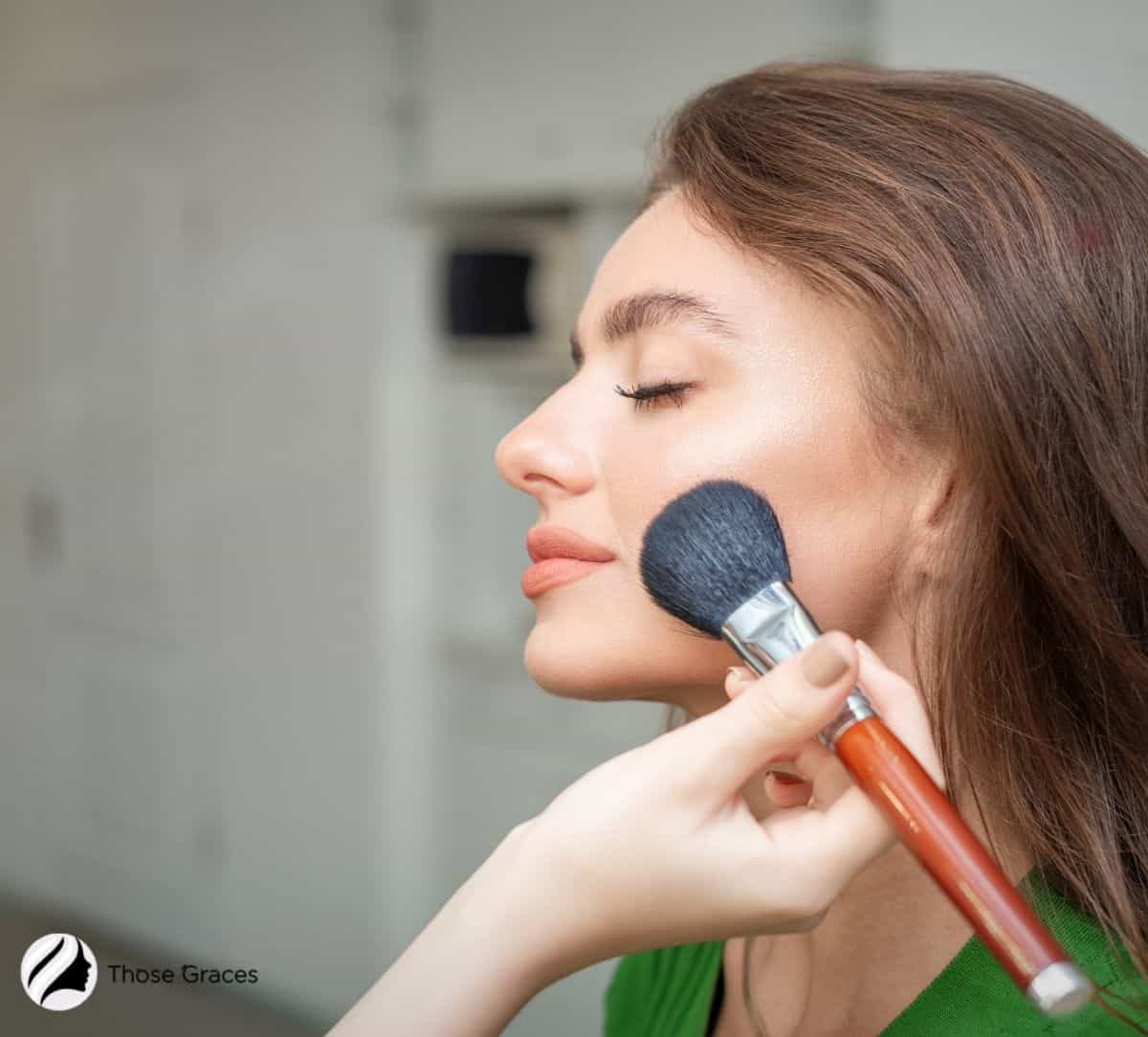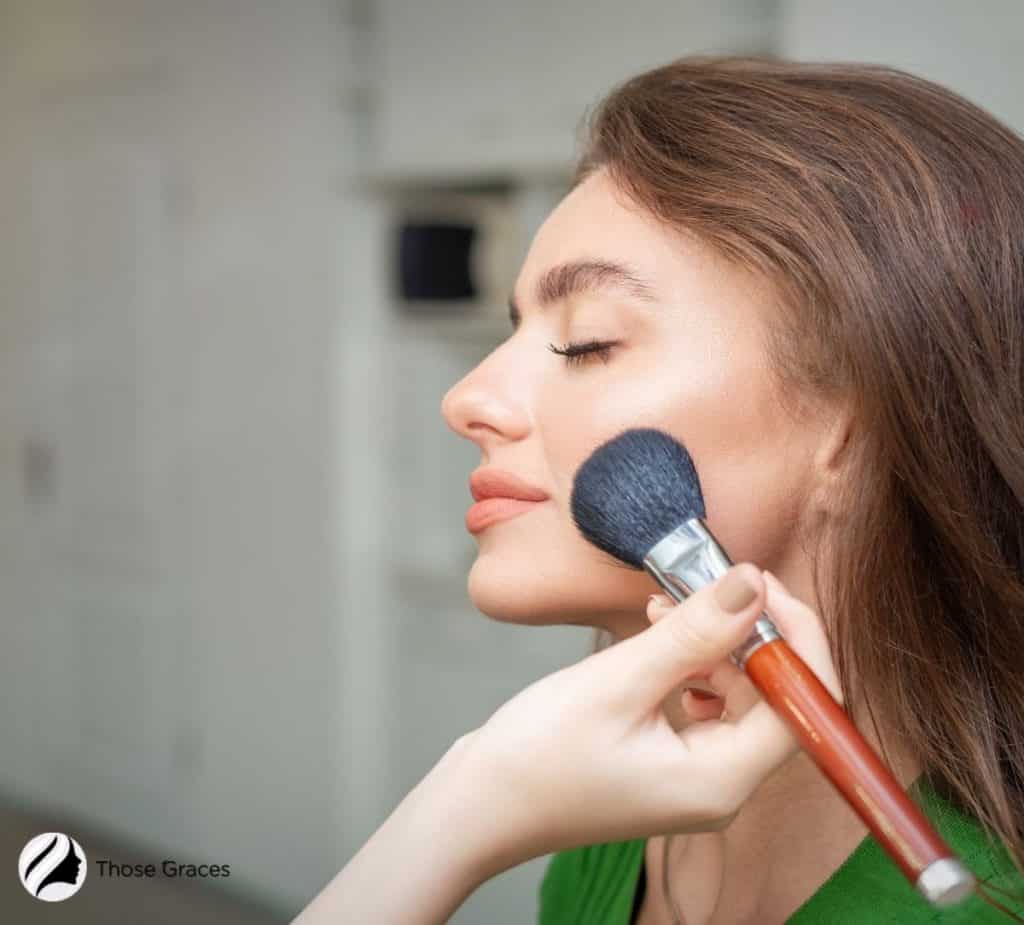 You may find the finish of a BB cream so amazing that it makes you want to toss your foundation in the trash.
But is it safe for all skin types? Absolutely! Even those with acne-prone skin can benefit from a beauty balm cream that helps provide a smooth appearance.
However, the product you pick depends on your skin type. Here are our three top picks based on your skin tone.
If you see the value in these products and choose to purchase via my referral links, I may earn a small commission at no extra cost to you.
The name says it all, doesn't it? This cream is power-packed with hyaluronic acid, chamomile, and plant oils to cover up skin imperfections and brighten your face.
It works well on all skin types and provides light to medium coverage for skin that looks and feels beautiful.
MISSHA M Perfect BB Cream No.23 Natural Beige for Light with Neutral Skin Tone SPF 42 PA +++ 1.69 Fl Oz - Tinted Moisturizer for face with SPF
All-in-one formula: Missha M Perfect BB Cream combines the benefits of skincare and makeup in one product. It functions as a primer, foundation, concealer, and sunscreen, saving time and effort in your beauty routine.
Natural coverage: This BB cream provides natural and buildable coverage, effectively concealing blemishes, redness, and uneven skin tone while still maintaining a lightweight and non-cakey finish.
Skin-nourishing ingredients: This BB cream is enriched with skincare ingredients like hyaluronic acid, ceramides, and botanical extracts. These elements help to moisturize, soothe, and improve the overall condition of your skin, making it suitable for those with sensitive skin as well.
Sun protection: Missha M Perfect BB Cream contains SPF, providing protection against harmful UVA and UVB rays. This helps to shield your skin from sun damage and premature aging caused by sun exposure.
Long-lasting wear: This BB cream is designed to have good staying power, maintaining its coverage and finish throughout the day, reducing the need for frequent touch-ups.
No products found.
This one is our top pick for people with oily skin since it reduces inflammation and prevents greasiness. And ginseng?! Surely you're familiar with the benefits of this power ingredient.
Ginseng is a potent antioxidant that helps fight free radicals and reduces inflammation. Take our money, already!
No products found.
For those of you who have dry skin, worry not, for there's a BB cream with your name written on it. If you crave a glossy finish on your skin, you'll love this one.
This product is infused with hydrating properties that help your skin feel beautiful without feeling taut throughout the day.
BB Cream Pro Tips from Expert Korean Makeup Artists
Want to make the most out of your beauty balm cream? Here are some pro tips from Korean Makeup Artists to bring forth a naturally radiant-looking flawless complexion.
1. Blend, Blend, Blend
Yes. It is time-consuming. And yes, we already have a plethora of things to do in the morning!
But, all that face tapping and blending are going to be worth it in the end when you walk out of your apartment looking oh-so-incredibly good! Use your fingers, beauty sponges, or makeup brushes and blend away!
2. Moisturize First
Even though most BB creams can do the job of a moisturizer, makeup artists suggest that those with dry skin and combination skin layer up with a lightweight moisturizer anyway to seal in the moisture.
However, if you have oily skin or acne-prone skin, feel free to skip this step, as the moisturizer in a BB cream may be enough to keep your skin feeling good throughout the day.
3. Skip the Powder
If you want to look extra dewy, you may benefit by skipping the powder altogether.
Most beauty balm creams are infused with a primer that helps lock in the cream, meaning your makeup isn't going to melt away as the day progresses. (I know, we've all been there!)
But, beauties whose face tends to get greasier throughout the day may want to apply a thin layer of powder on their face.
FAQs
Which is the best Korean BB cream?
There are several tried and tested BB creams that Korean Women swear by. Some of the top BB Korean Brands are as follows:
Atomy BB Cream
Etude House Precious Mineral BB Cream Cotton
Perfect Cover BB Cream SPF
Lioele Beyond the Solution BB Cream
Klairs Mochi BB Cushion
What creams do Korean use?
There are several creams that women in South Korea use to perfect the no-makeup makeup look. A BB cream is a makeup must-have in their vanities as it helps hide imperfections and helps them achieve a naturally radiant look.
Can BB cream be used daily?
Yes. You can use a BB cream daily to perfect the everyday natural look. However, it is not meant to replace your other skincare products. To keep the skin healthy and glowing, aestheticians recommend following the 10-step Korean skincare routine.
Do BB creams clog pores?
If used for a long time and not washed off properly at the end of the day, BB creams can clog your pores. It is best to find oil-free creams. This ensures that the cream doesn't cause more pimples while helping prevent your skin from looking shiny.
Using a foundation on your face every day can be a bit too much for the skin to handle. Why not opt for something lighter that helps provide multiple skin benefits? A BB cream not only helps perfect your skin but also enables you to skip on some morning skincare products. Meaning, you get ready faster to take on the day, and isn't that the dream?
References
ELLE.com. 2017. "20 BB Creams That Will Make You Want to Break up with Your Foundation." ELLE. ELLE. December 7, 2017. https://www.elle.com/beauty/makeup-skin-care/tips/g8056/best-bb-creams/.
Lindberg, Sara. 2020. "What Are the Benefits of BB Cream?" Healthline. Healthline Media. August 19, 2020. https://www.healthline.com/health/benefits-of-bb-cream.
Syden Abrenica. 2021. "10 Next-Level BB Creams Korean Women Swear By." Byrdie. 2021. https://www.byrdie.com/asian-bb-cream.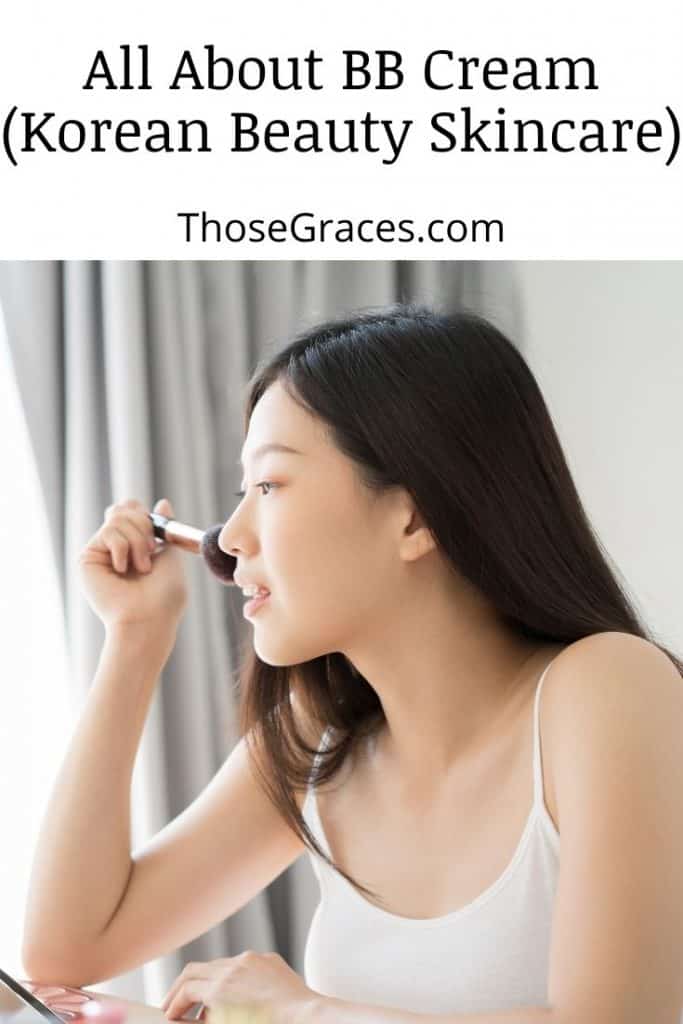 What do you think of Koreans wearing BB cream? Have you tried using it too? Comment below!