If adenosine skin care is one of your latest obsessions, you're going to love this article.
Is adenosine the new retinol, or are the anti-aging claims just fake promises?
Adenosine-containing products are more and more popular, and it's getting really hard not to notice this ingredient.
That's why I decided to do some research and share the results with my favorite ladies.
Science Behind Adenosine
The star ingredient in skincare on today's menu is adenosine. Adenosine is made of an adenine molecule that is attached to ribose.
This chemical is present in three forms, also known as derivatives of adenosine: adenosine, adenosine monophosphate, and adenosine triphosphate.
You've probably familiar that it's a compound present in DNA and RNA, meaning it's in everyone's body.
Although it's a relatively new contender on skincare ingredient lists, adenosine is making waves in the beauty community.
So far, it's been successfully used to treat various heart conditions, weight loss, and more.
What Does Adenosine Do for the Skin?
Since I love my retinol for anti-wrinkle effects, I wasn't really open about trying something new.
However, I kept hearing amazing things about the benefits of adenosine from one of my other skincare junkie friends, so I decided it was time I did some digging.
What I found out about this compound pleasantly surprised me.
I wanted to know how does adenosine work, what are the skincare benefits are, and how it can boost my skincare routine. Here is what adenosine skin care can do for you:
Anti-Aging Benefits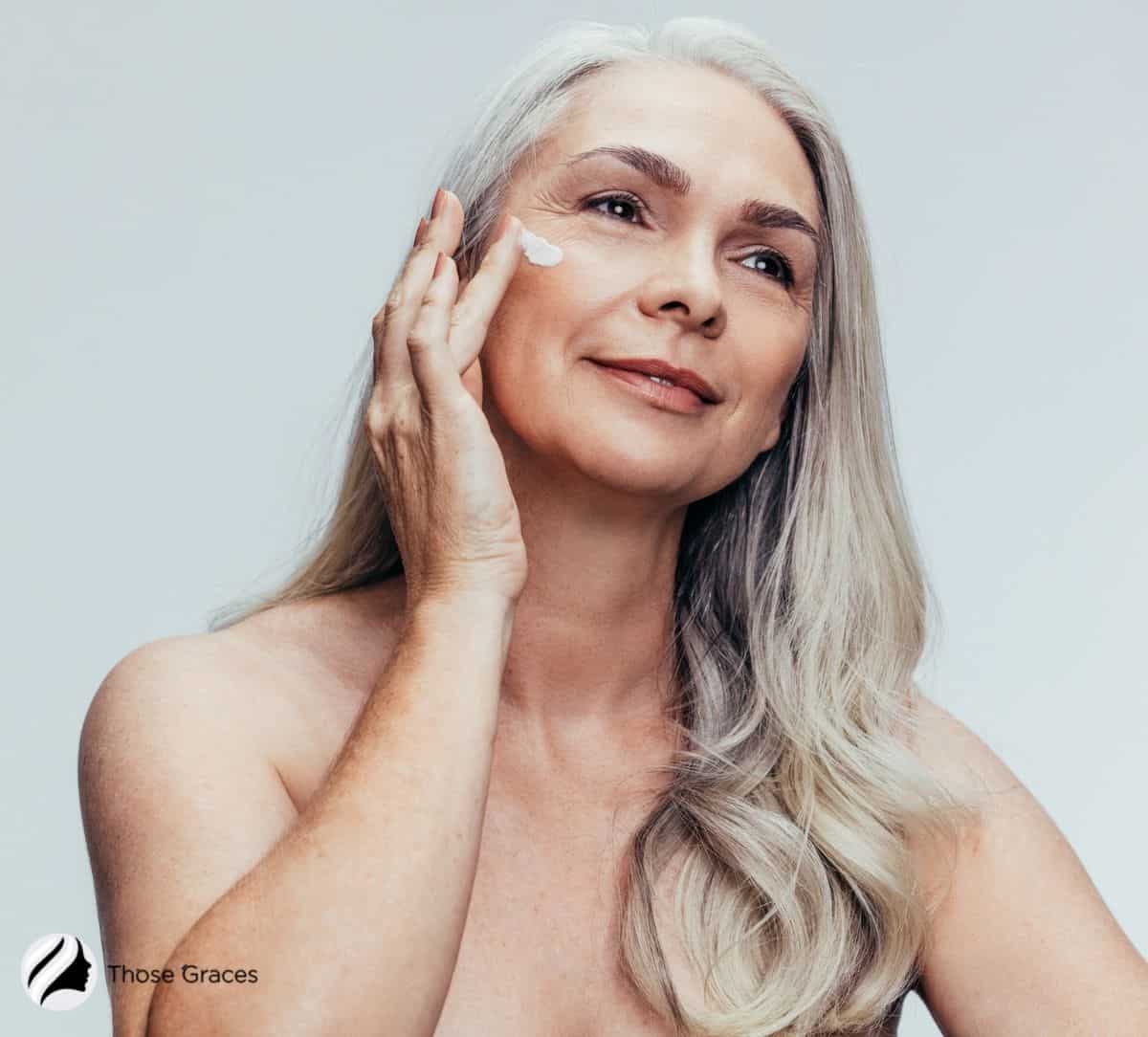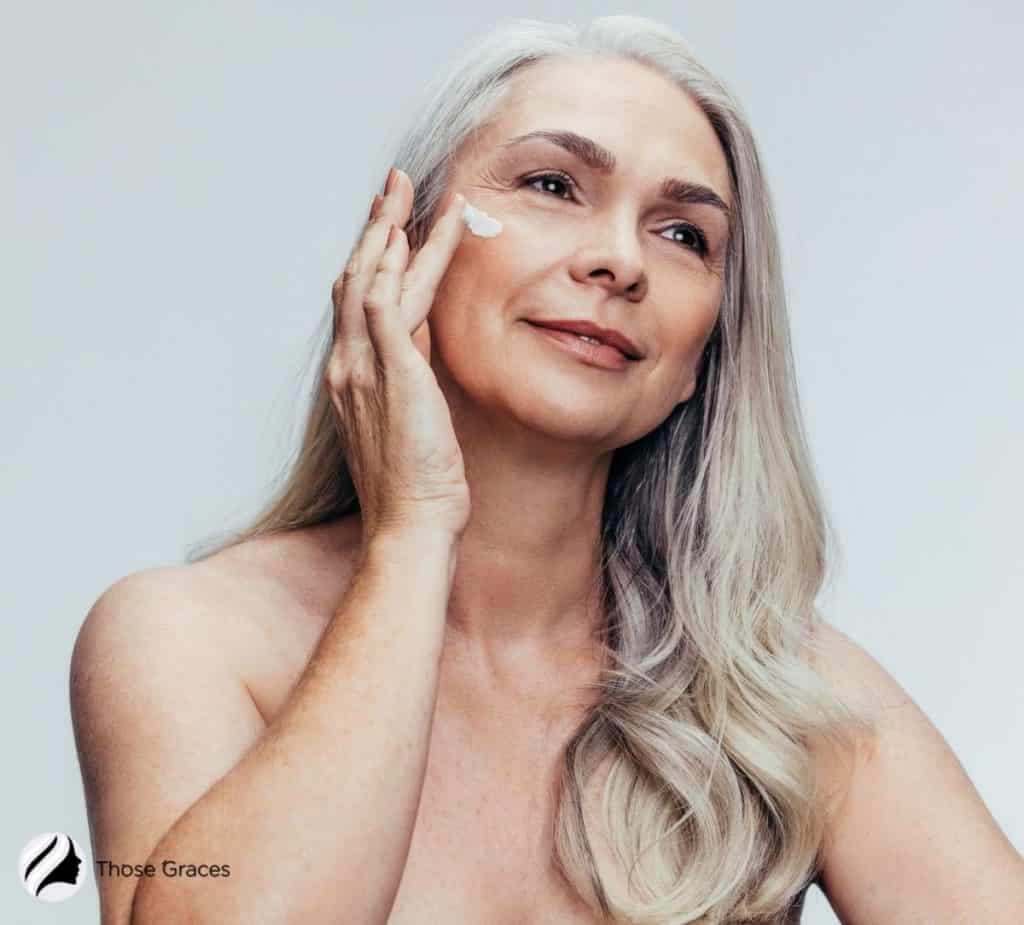 Reducing the appearance of wrinkles and targeting already existing ones is one of the significant adenosine benefits.
Although scientists are still exploring the working mechanisms of this compound, it's safe to say that it can reduce the appearance of wrinkles by stimulating collagen production.
If you're not quite sure how collagen is related to the matter, let me get more in-depth.
This is a major protein in the human body that is a part of the connective skin tissue and is responsible for skin's firmness and elasticity.
Since adenosine boosts the production of collagen proteins, it directly increases elasticity, improves the appearance of aging skin, and promotes healthy skin.
A recent study showed that this ingredient can reduce the appearance of crow's feet, glabellar lines, plump the skin and increase skin smoothness.
When I was going over reports and research, I noticed that adenosine has a scientifically proven anti-wrinkle efficacy.
That's why I can feel comfortable investing in skincare with this compound as an active ingredient.
Did you know that the anti-aging efficacy of adenosine was discovered by accident?
Two researchers from the University of Massachusetts Medical School investigated the effects aging has on the heart muscle and function.
That's when they found that this compound can actually slow down aging, so they decided to launch their first high-end anti-wrinkle cream with adenosine as a part of the ingredient list.
L'Oreal was the brand to follow by releasing an entire line of anti-aging skincare products based on the same compound.
Since then, many Korean brands have joined the trend and introduced numerous products with adenosine, including Korean skin whitening product, serums, and creams.
Healing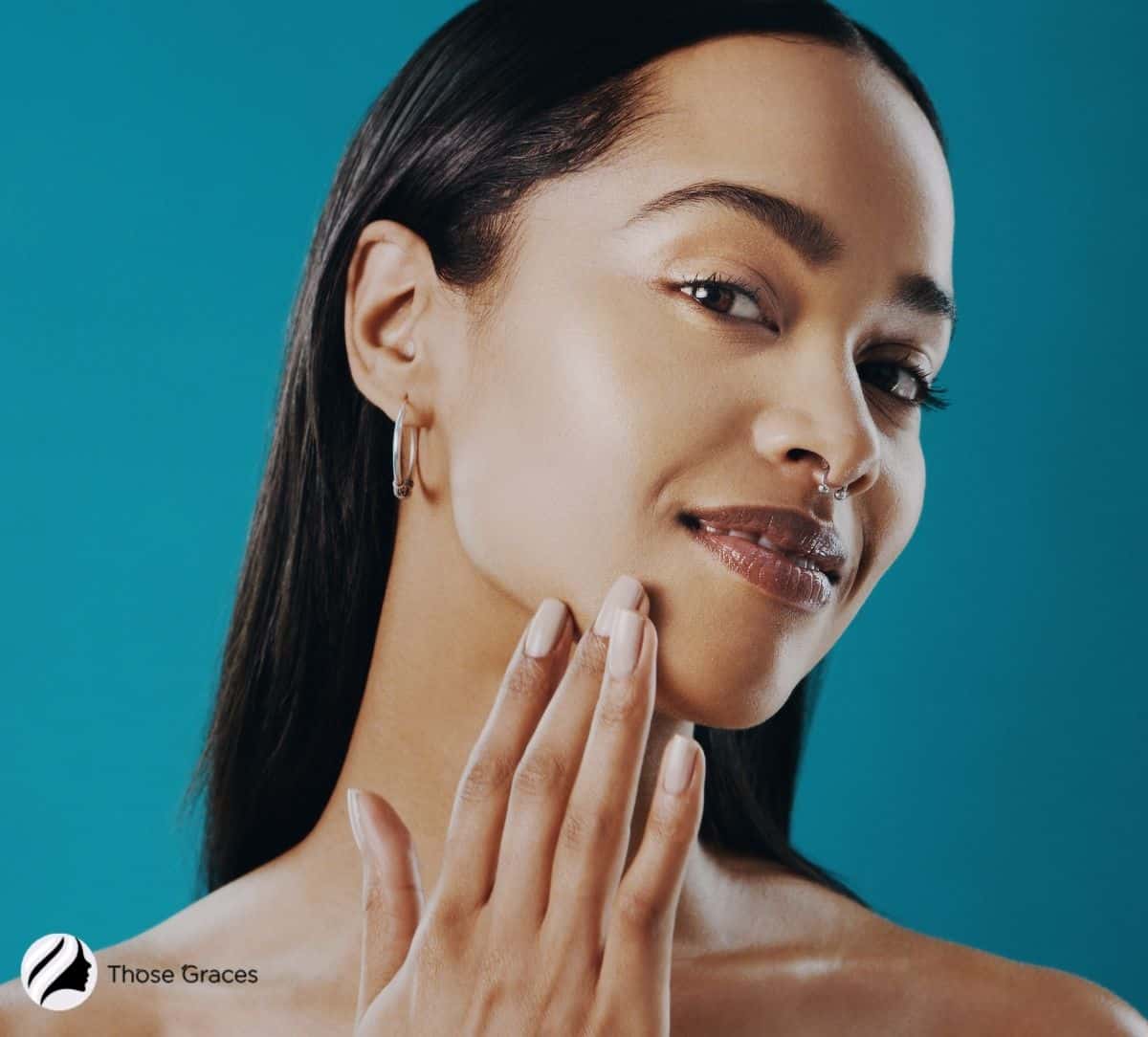 Free radicals present in the body and skin cause irritation, wrinkles, and tissue damage, especially collagen damage.
Because adenosine is known for the stimulation of collagen, it means that it restores the skin and protects it from radicals.
Increased production of collagen means faster healing.
When the tissue is damaged, the structure needs to be restored and the collagen structure rebuilt.
This is where adenosine comes into action. A study on animals showed that this compound increases the healing rate of wounds.
Soothing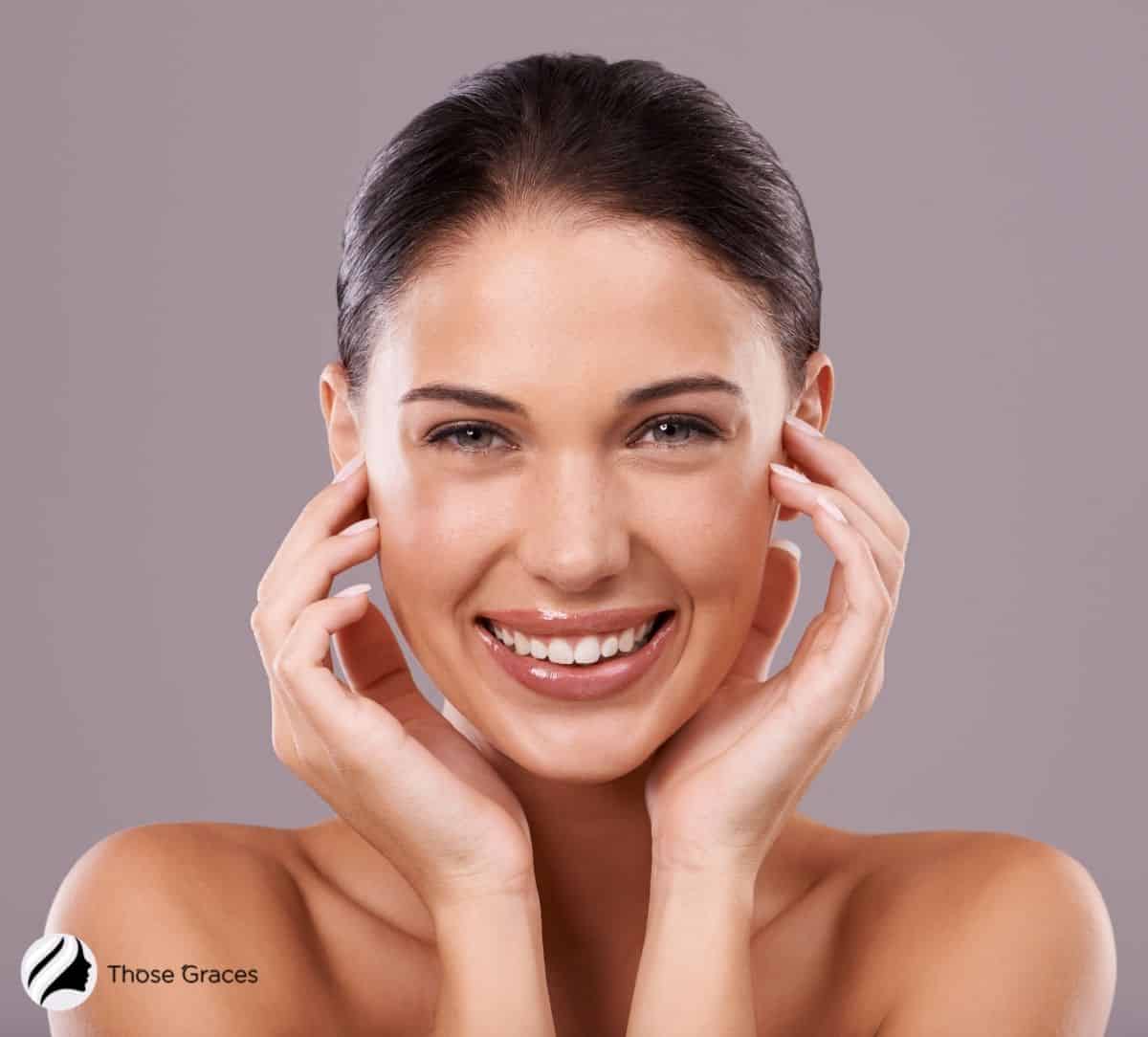 Another benefit worth discussing is the soothing effect that adenosine-infused products can have on the skin.
Because this compound suppresses the inflammatory effects of white blood cells, it inhibits skin inflammation.
That's why it can promote skin healing and be used to treat small burns, cuts, and minor injuries.
Adenosine topical use can calm down redness, irritation and promote hydration.
What is Adenosine Used for in Cosmetics?
The main reason why adenosine is one of the significant skincare ingredients is because of its anti-wrinkle benefits.
If you're looking for a skincare product that will deliver smoother skin with fewer wrinkles, target redness, minor scrapes, promote healing, hydration, and a more energized skin, this one is it.
What you need to know is that adenosine is just a minor ingredient in skincare products.
Don't expect to see it high up on the list because it's usually added only in small amounts.
My favorite thing about this compound is that it's suitable for all skin types.
It doesn't matter if you have oily skin, combination skin, or dry skin; adenosine won't cause irritation or hypersensitivity.
Adenosine in cosmetics is added in a range of skin care products, including day creams, night creams, serums.
My prediction is that adenosine for skin will only be bigger and bigger! You can expect to see it everywhere.
It's already present in numerous best snail cream that is loved and cherished in the beauty community.
Is Adenosine Bad for Your Skin?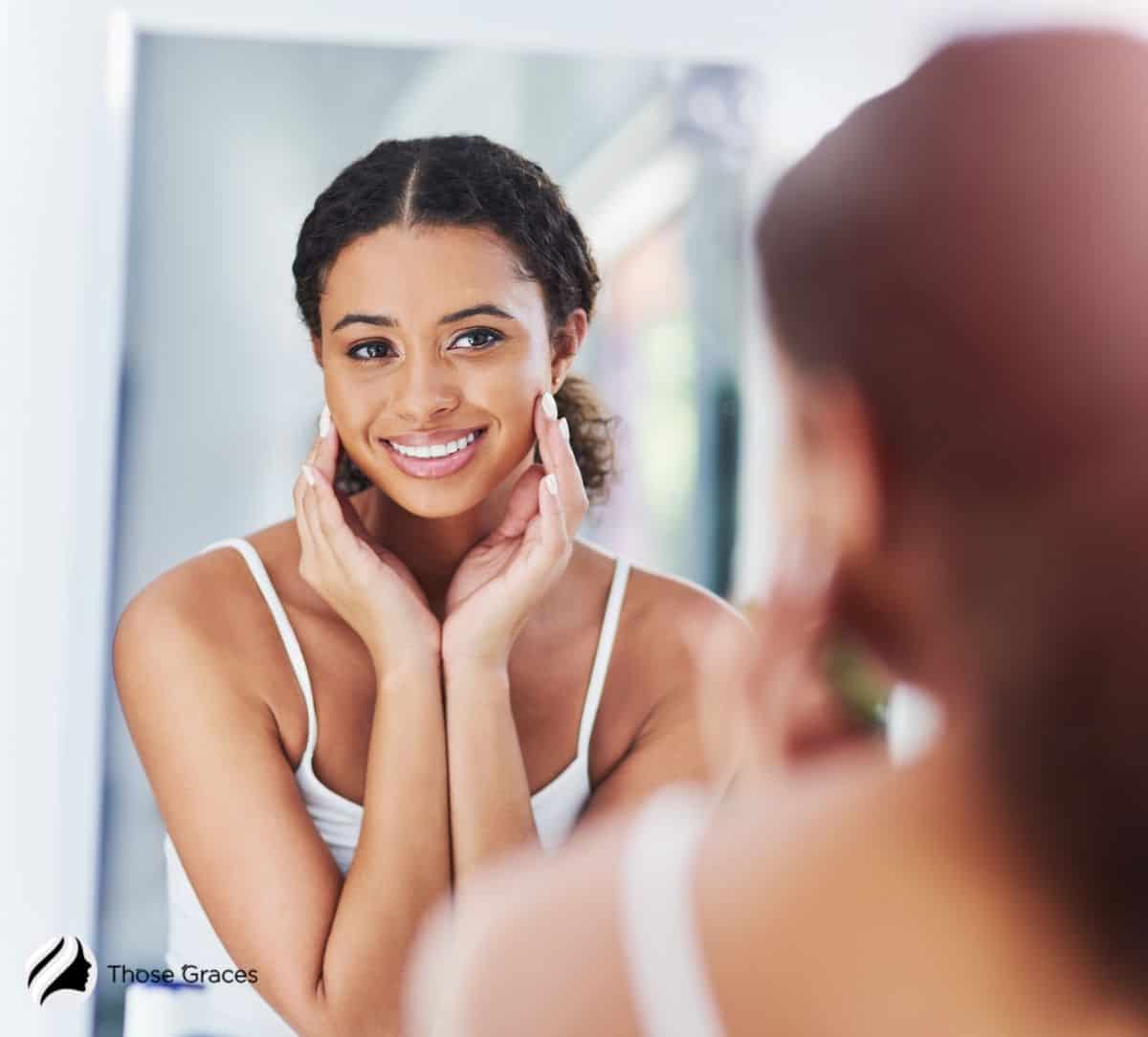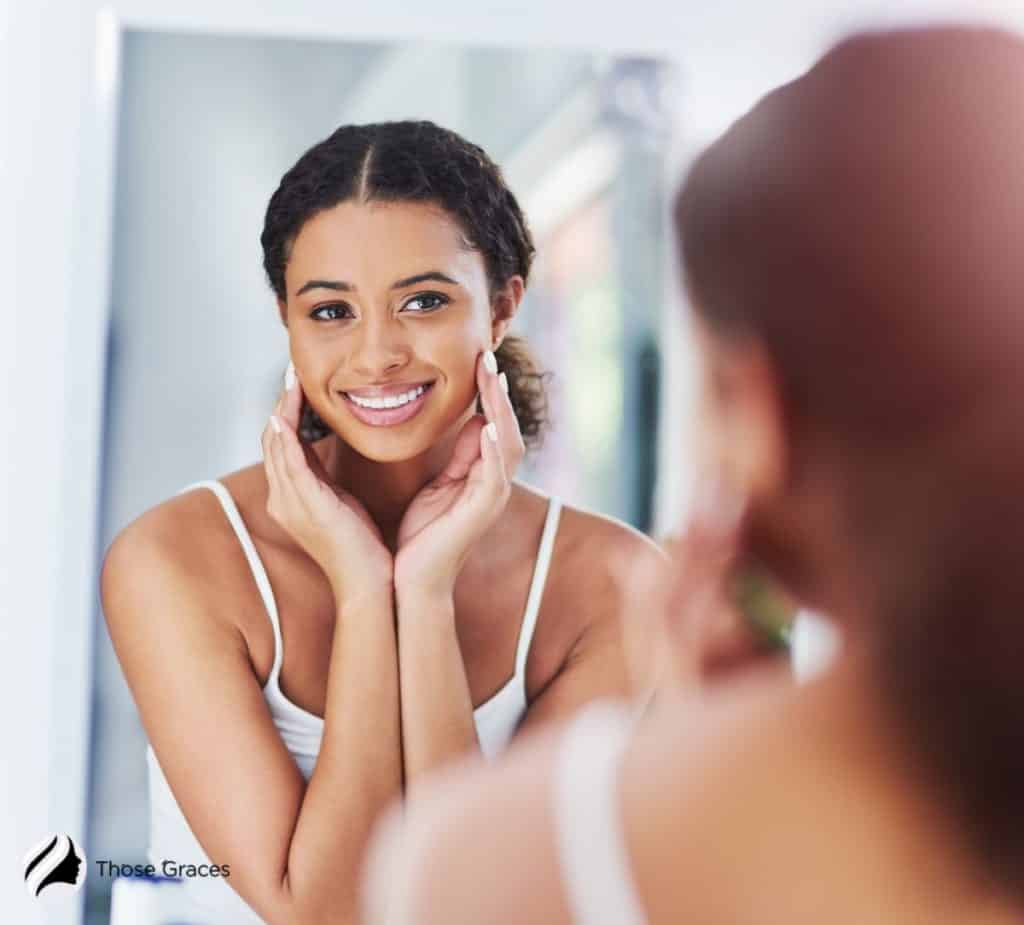 There is no scientific evidence that adenosine is bad for your skin.
Adenosine skin care is on the rise because reports so far show promising results, improvements in skin texture and appearance, localized anti-wrinkle effects, and anti-inflammatory effects.
EWG even rates adenosine as 1 on a scale from 1 to 10 regarding safety (1 being the safest).
From my experience with the topical application of this natural ingredient, I can say that it's entirely safe for use.
My sensitive skin loved it, and I never noticed any irritation.
On the contrary, I love how soothing and healing it is. The adenosine cream I got never aggravated my eczema and was quite calming to the skin.
Looking for more information about ways to differentiate safe, natural ingredients from toxic or potentially harmful ones? Read this excellent guide about Toxic Cosmetics
Conclusion
Are you looking for a new trusted ingredient in skincare that will is meant for all skin types, will deliver plump skin, and will fight inflammation? Well, your search is over.
Adenosine is working hard to take over the spot of retinol, the holy anti-aging grail. Will it manage to get to the high-ranking first spot?
It's still too tell, but all the reports are promising. Thanks to its anti-inflammatory, anti-aging, and soothing, beneficial effects, this ingredient will be high up on my list for a while.
References:
Abella, M. L. 2006. "Evaluation of Anti-Wrinkle Efficacy of Adenosine-Containing Products Using the FOITS Technique." International Journal of Cosmetic Science 28 (6): 447–51. https://doi.org/10.1111/j.1467-2494.2006.00349.x.
"EWG Skin Deep® | What Is ADENOSINE." n.d. EWG. Accessed June 3, 2021. https://www.ewg.org/skindeep/ingredients/716417-ADENOSINE/.
Montesinos, M. Carmen, Avani Desai, Jiang-Fan Chen, Herman Yee, Michael A. Schwarzschild, J. Stephen Fink, and Bruce N. Cronstein. 2002. "Adenosine Promotes Wound Healing and Mediates Angiogenesis in Response to Tissue Injury via Occupancy of A2A Receptors." The American Journal of Pathology 160 (6): 2009–18. https://www.ncbi.nlm.nih.gov/pmc/articles/PMC1850820/#:~:text=Among%20the%20pharmacological%20properties%20that.
"The Anti-Wrinkle Benefits of Adenosine in Skincare Products." n.d. Www.swissline-Cosmetics.com.sg. Accessed June 3, 2021. https://www.swissline-cosmetics.com.sg/en/blog/the-anti-wrinkle-benefits-of-adenosine-in-skincare-products-n178.
"Why Adenosine Is the next Anti-Aging Ingredient, You Should Know About." 2020. The Dermatology Review. September 9, 2020. https://thedermreview.com/adenosine/#:~:text=Adenosine%20is%20a%20natural%20ingredient.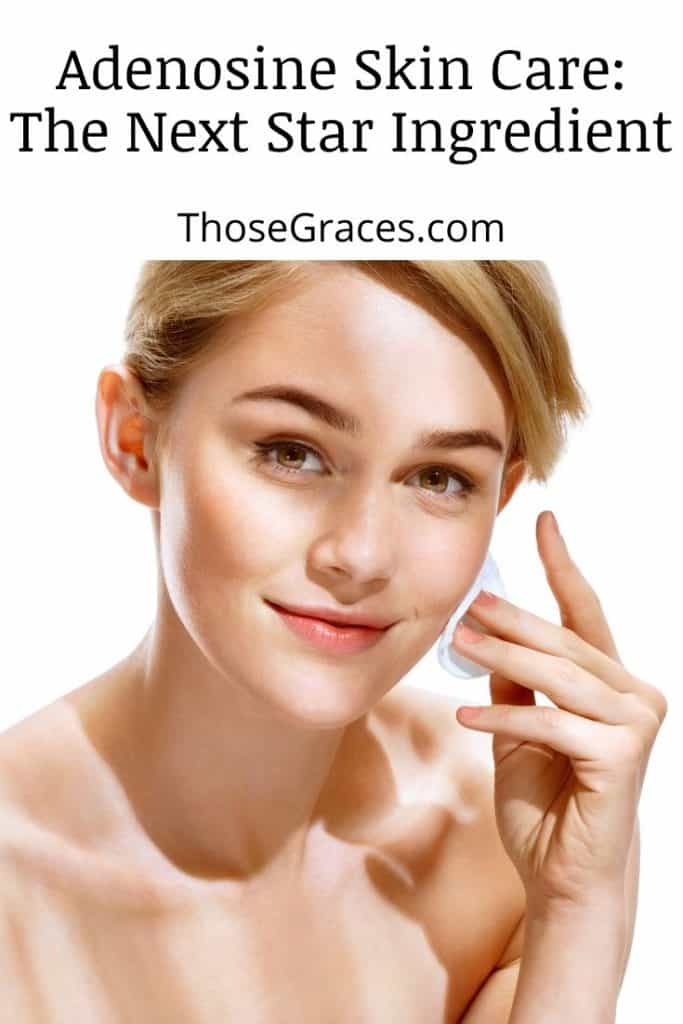 What do you think of adenosine skin care? Let us know your thoughts below!