Have you ever found yourself wondering how do Koreans take care of their eyes?
The 10-step Korean Skincare Routine has received all the hype and for a good reason!
They really know how how to avoid their pesky skin concerns and keep their eyes looking good and fresh! Want to join the bandwagon?
Up and away we go.
Don't forget to check out the Best Korean Eye Cream For Wrinkles And Dark Circles review!
Korean Beauty Secrets for Flawless Eyes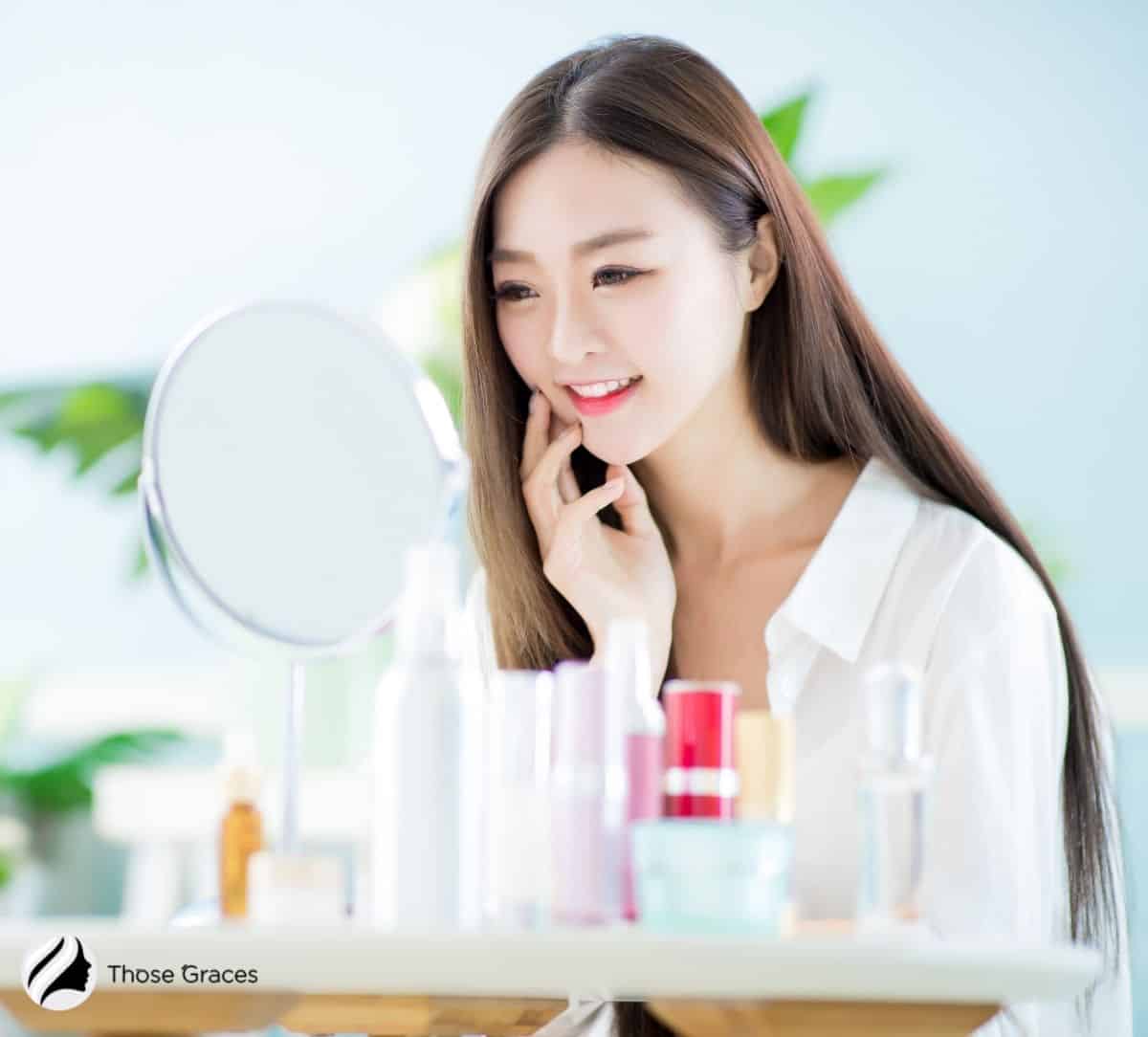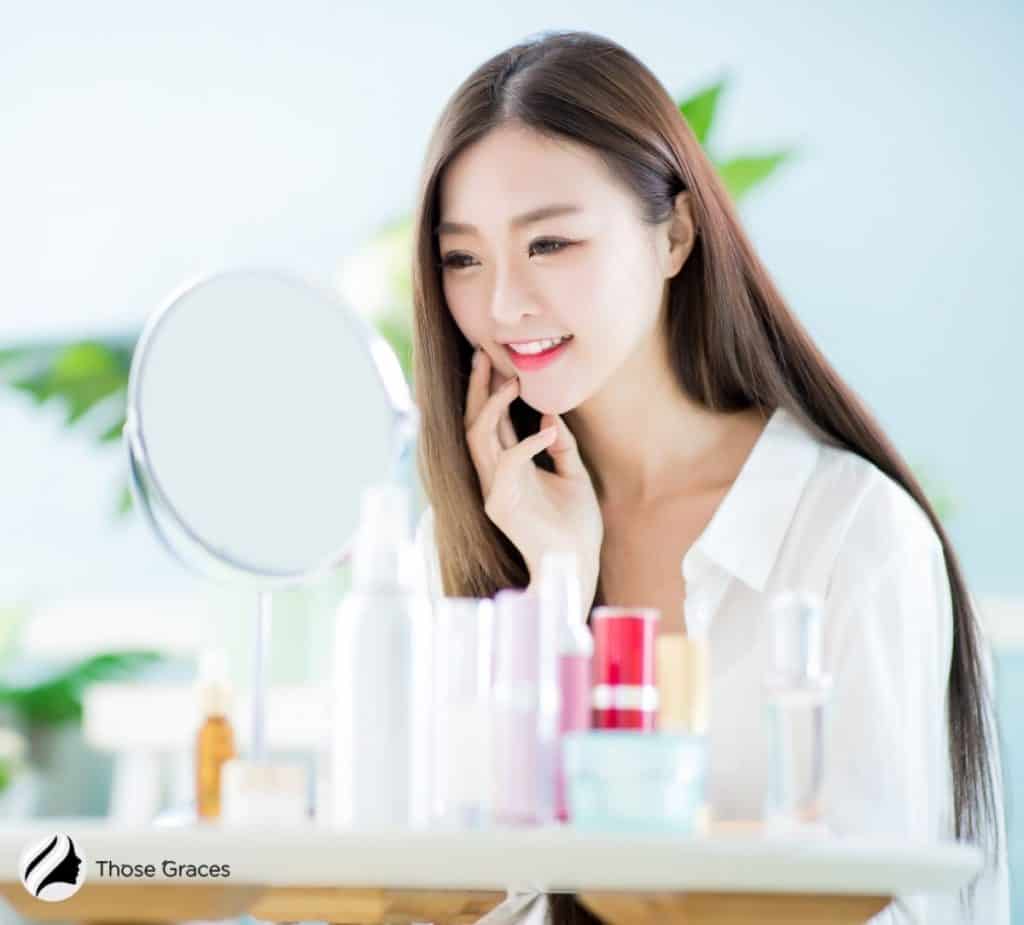 Korean Skin Care Products are built in a way that targets every possible skin issue for every skin tone to keep it looking radiant and gorgeous.
It isn't a surprise why our best K-pop stars flaunt beautiful skin with no eye circles.
The good news is, you needn't adopt an elaborate skincare routine to focus on the eye area.
Here are some tips on getting started with K-beauty eye care.
#1 They Use it Morning and Night
Korean Skin Care is quite elaborate and requires women to apply an eye cream morning and night on a daily basis. Without fail.
And most women in Korea follow such instructions to the T. All of that hard work definitely pays off as is reflected in their glass skin complexions and dark circle free eye skin.
Related: Where to Apply Korean Eye Cream?
#2 They Don't Overdo it
It's easy to get carried away with the eye cream especially if you have dark circle eyes and want them to disappear!
However, if you apply too much, it's going to look thick and unruly under the eyes and won't be a good canvas for your concealer.
Instead, the Koreans know that a little goes a long way and make sure to use a tiny amount just enough to cover their delicate eye skin.
#3 They Are Infused With Hyaluronic Acid
Most Korean Beauty Products are infused with hyaluronic acid that helps to lock in moisture, adding to hydration of your skin and around the eyes.
This active ingredient helps Korean women keep their Eye Circles at bay and make them look like they've had a great night of sleep.
READ MORE: What is Korean Eye Cream?
Which K-Beauty Eyecare Product is Right for Me?
With a plethora of Korean products, it can get quite overwhelming for first-time users to make up their minds on which eye care product to buy.
Worry not, we have an inclusive list of products that hide the appearance of wrinkles and promote cell regeneration. Here are our top three picks to get you on your path to brighter skin.
If you see the value in these products and choose to purchase via my referral links, I may earn a small commission at no extra cost to you.
It's incredibly important to keep skin hydrated, especially around the eye circles as they are prone to dryness. And you just know what that means: Wrinkles!
Enter Etude House Moistful Collagen Eye Cream made per Korean Beauty Standards to help you look pretty and fresh every single day.
Beauties with dry skin may love how plump and hydrated their skin after using it.
One of the Best Skin Care Tips given out freely to the western world: snail mucin is this cream's foremost ingredient.
No wonder it is our beauty editor favorite that works on all skin types! Its active ingredient mucin promotes cell recovery while elastic increases circulation around the dark circle eyes.
Other ingredients include antioxidants that help fight free radicals to ensure you have perfect skin upon waking up.
MIZON Korean Cosmetics Snail Repair Eye Cream, 25ml
Brightens skin around the eyes, regenerates skin, and provides dark circle and wrinkle care
Contains snail mucus filtrate (80 percent), e.g.f, adenosine, and peptide
The combo of intensely concentrated snail mucus filtrate and e.g.f makes the anti-aging cream a certified eye wrinkle care with outstanding skin regeneration
Free from fragrance, artificial color, and parabens, ideal for sensitive skin types
Step 3 in the snail repair line
No products found.
Want your eyebags to disappear as if you've had plastic surgery done on your face?
This single product is a must-have in many Korean women's beauty routines as it helps them achieve beautiful skin while helping get rid of wrinkles, dark circles, and puffs.
Miracle in a bottle? Definitely so! Since it has a gel-like texture, people with oily skin are sure to love this mask that doesn't add to the greasiness, especially during the day.
No products found.
Step-by-Step Korean Eyecare Routine
We know what you're thinking. Another anti-aging skincare routine! Sure, it takes time but all good things do, don't they?
Achieving healthy skin is no easy task but thankfully Asian countries let the western world privy to their best-kept skincare tips.
Here's how you get started on achieving skin that lives up to Korean beauty standards.
Step 1. Get a separate eye cream
Sure it's tempting to not splurge on eye cream and apply a regular serum or a moisturizer. But, a regular serum just does not cut it since the skin around our eyes is thin and fragile.
So, regardless of your skin type, it is best to get a cream specially formulated for eye circles.
Step 2. Take a small amount onto your ring finger
With clean fingers or a spatula, take out a little bit of product and place it on your ring finger. It's best to use your ring fingers as we don't want a strong finger pulling the skin around the eyes vigorously.
Apply it gently in circular strokes under the eyes helping with the blood circulation.
Step 3. Follow with other products
If this is part of your elaborate skincare routine in the morning, follow up with some moisturizer and sunscreen around your face. Follow up with some color-corrector and a concealer.
If this is part of your routine at night, follow up with a moisturizer and sleeping mask to give you a youthful appearance that is subject to everyone's envy!
Check out this video:
FAQs (H2)
Why do Koreans do not have dark circles?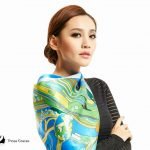 Korean Skin Care products are infused with hydrating ingredients that help keep the dark circles at bay. Koreans make sure to use such creams in their eye skin every morning and evening to keep their eyes looking plump and fresh.
How do Koreans get rid of bags under eyes?
Following the 10-step Korean Skincare Routine is a surefire way of adhering to Korean Beauty Standards. Besides using a cream specially formulated for eye circles, people also apply cold ice on their bags to reveal healthy skin.
What is the best Korean eye cream?
There are several Korean eye care products that one can use on a daily basis. Some of the best Korean products for the eyes are listed above.
To quote Thomas Fayer, "Eyes are the windows to the soul." Why not, then, invest in a good eye cream and let your eyes do the talking? With a plethora of Korean products to choose from, your eyes are going to thank you. Trust us!
References:
"Complete 10-Step Korean Skin Care Routine for Morning and Night." 2012. STYLECRAZE. December 18, 2012. https://www.stylecraze.com/articles/8-korean-beauty-secrets-you-should-definitely-know/.
"The 10 Step Korean Skin Care Routine | Soko Glam." 2019. Sokoglam.com. 2019. https://sokoglam.com/pages/the-korean-skin-care-routine.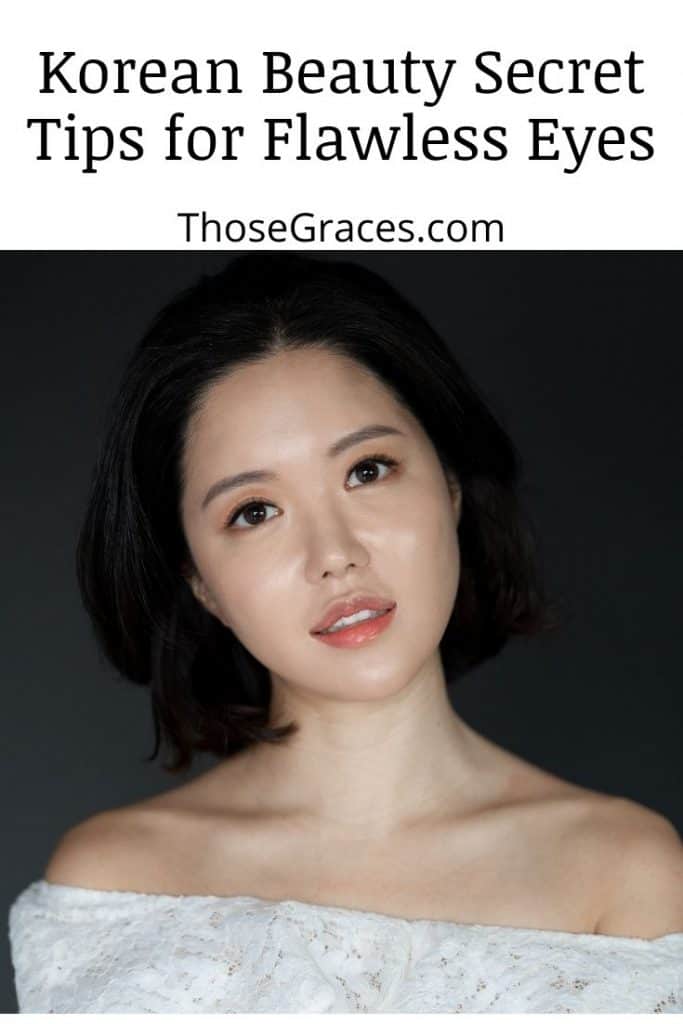 How do Koreans take care of their eyes? What are your thoughts on their skincare routine? We'd love to hear it below!