Korean Eye Cream has been revolutionary in fashion to eliminate dark circles, dry and dead skin, and to eliminate discoloration.
So, it's no wonder that they're among the trendiest beauty products in the world!
But what are they and how do you know which to buy?
In this post, you'll learn about the best Korean eye cream on the market & how to pick the perfect one for your skin.
What is Korean Eye Cream and Why Should You Use it?
The area around the eyes has delicate and thin skin. It ages more quickly than other areas, hence taking care of eye skin is important.
There can even be a lot of build-up of dead skin cells. The area loses firmness with age more quickly than other areas due to a lack of collagen.
Eye creams provide the right nourishment supplementation to your skin that retains the bounce and glow of healthy skins. Incorporating this into your beauty regimen can do wonders.
This helps reduce the appearance of wrinkles and helps combat other skin concerns like puffiness and dark circles.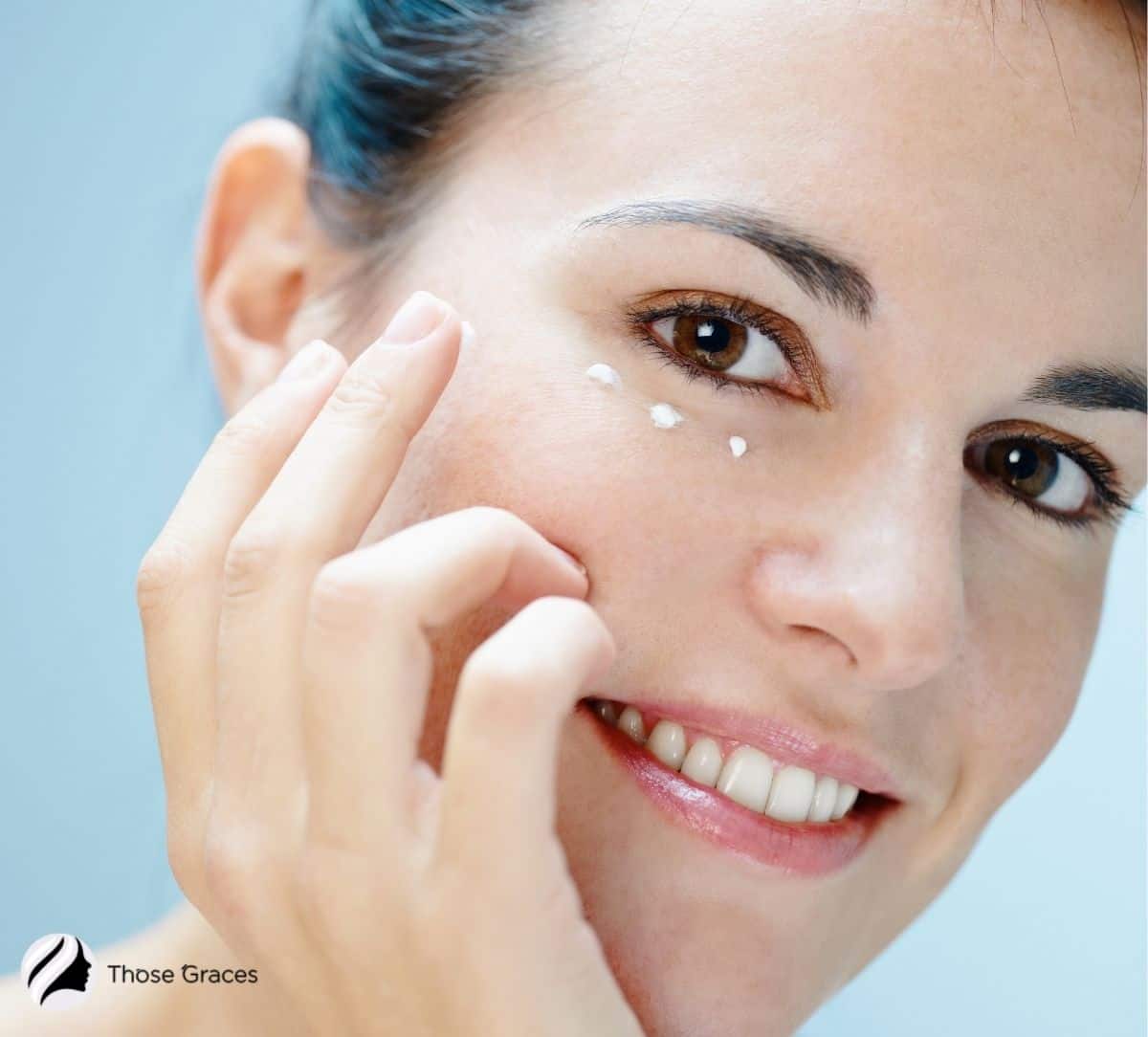 How to Choose the Right Korean Eye Cream for Your Needs
In K-beauty, eye creams earn their fame because we see their amazing skincare effects on the Korean makeup regimen.
Korean eye creams are perfect for after a hard night of partying or burning the midnight oil, in case there is an event or meeting the next day.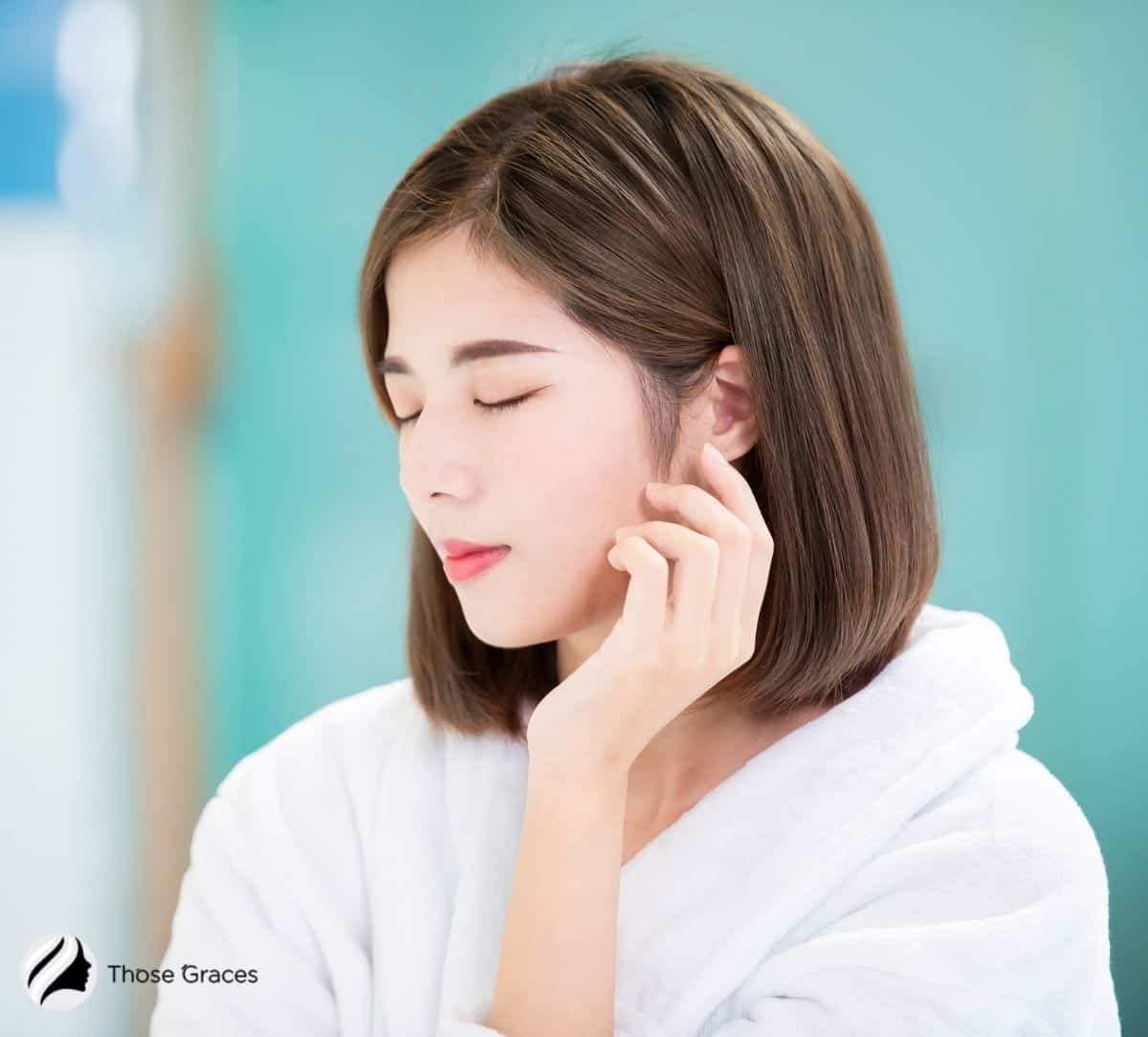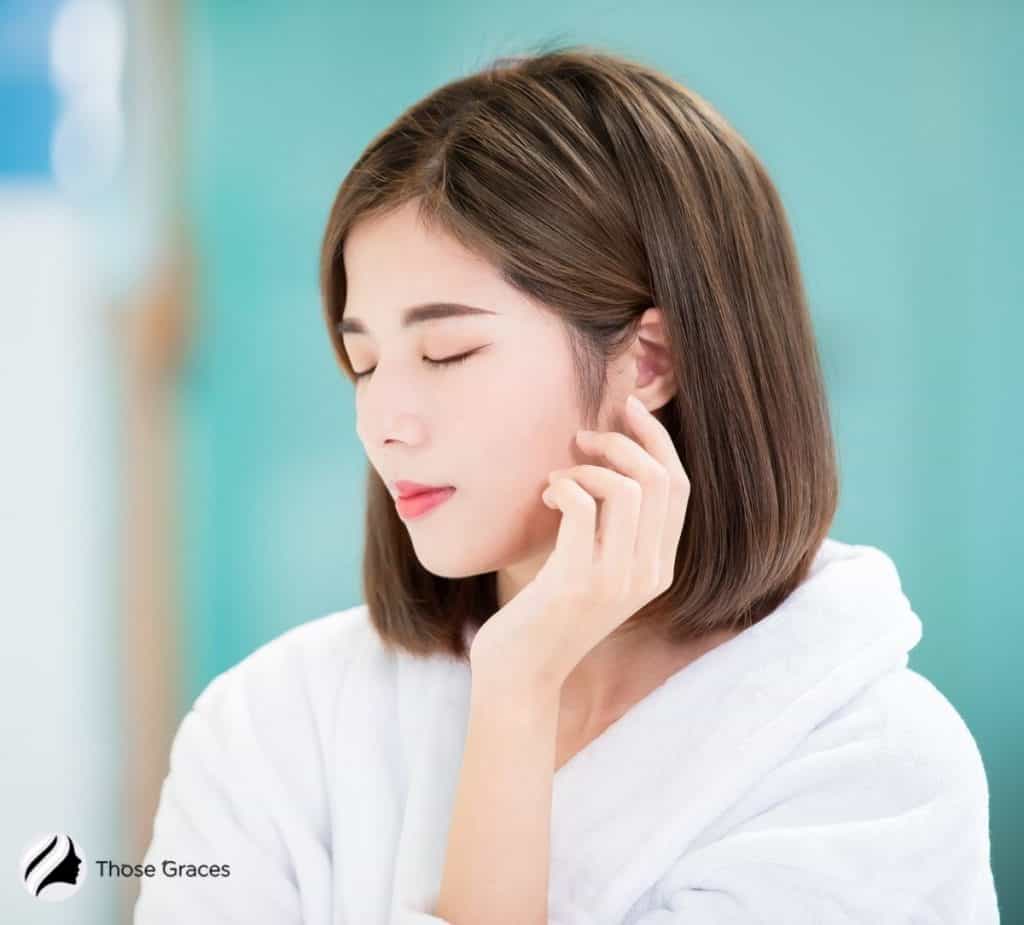 Eye bags are never a problem for eye cream users; thanks to their skin protection properties.
Also Read: When Should I Start Using Eye Cream?
What are the Different Types of Eye Creams?
Let's go over the most popular types, along with their uses. Then we'll look at my favorites!
Anti-wrinkle Eye Cream
This one is generally used in night skincare routines in order to keep it on your skin for a longer time.
It works in two ways: either decreasing the volume of your wrinkles by increasing collagen production or by increasing the elasticity of the skin around your eyes.
This eye cream will reduce the appearance of fine lines and crow's feet. These work slowly but effectively and the results can be seen in just a few weeks.
Korean anti-wrinkle eye creams will generally contain ingredients such as niacinamide or vitamin C which are anti-inflammatory and have antioxidant properties.
This maintains the collagen proportions in the right balance and avoids the appearance of fine lines.
Whitening Eye Cream
This is a very striking effect of such creams and enhances the beauty of the eyes. Eyes are always the strong point of your appearance.
While applying whitening eye creams, your face becomes more youthful and brighter. If you have a lot of dark circles or you have a different skin tone below your eyes, this cream is the way to go.
It even gets rid of puffy bags that can often arise due to age and can eliminate wrinkles.
Often, natural ingredients are used such as green tea and mulberry extract which helps restore the delicate skin around your eyes and reduce the appearance of wrinkles.
The ideal ingredients you should look out for to lighten the skin under your eyes are Vitamin C for collagen production and its antioxidant potential, Vitamin K, Alpha Hydroxy Acids (AHAs), and Retinol.
These are all strong skin-brighteners that are natural and non-toxic.
If you're dealing with acne-prone skin, you may want to check out our article on the best Korean BB cream for acne prone skin to find the perfect product for your needs.
Hydrating Eye Cream
These are to be used in dry weather conditions where your skin is prone to chafing.
Oftentimes, people complain of puffiness and a painful feeling in the under-eye areas that can arise due to dryness or dehydrated skin.
This can lead to permanent discoloration and bags under the eyes.
So, hydrating eye creams are recommended and should be paired with a gentle moisturizer to enhance the hydration around the eyes. This ensures that the aging effects are counteracted.
The key ingredients in Korean eye cream moisturizing products are ginseng, licorice, tea tree oil, beeswax, evening primrose oil, and milk protein.
All these hydrating ingredients help in giving moisture to your skin, removing dark circles, and reducing the puffiness of the eyes. This can be applied with a moist cotton pad for better results.
Multipurpose Eye Cream
These creams often have the general ingredients required for an eye cream along with SPF or other extra ingredients.
They can be incorporated with a base skin shade or foundation. These are also popular, however, they may have slightly reduced effectiveness.
Ready to try the latest and greatest in Korean foundation? Check out our article on the top Korean foundation brands and find your new go-to today!
READ MORE: How Do Koreans Take Care of Their Eyes?
What Ingredients Should You Look Out for in a Korean Eye Cream?
These ingredients are a must-have in your selected eye cream. It is also best to avoid products with artificial fragrances.
Check the active constituents of the eye cream you select and make sure at least a few of them are incorporated.
EGF (Epidermal Growth Factor)
These are small molecules that help in tissue and cell regeneration. A very tiny dosage of this would be incorporated in the eye cream that you select and it works wonders if you have aging skin.
Niacinamide (Vitamin B3)
This is an important vitamin that is anti-inflammatory and is an important co-factor in many of the cell's metabolic activities.
Vitamin B3 prevents dark circles and also promotes circulation in the person's skin.
Adenosine
This is a high-energy molecule that often contributes a lot of energy to the cell for metabolism. This molecule helps combat wrinkles and fine lines in the skin.
Snail Mucin
This might be weird to know about because it is snail slime, however, a highly purified form of this is used. This is an important peptide that has antioxidant properties.
It can hydrate the skin and contributes to the maintenance of suppleness and elasticity. It provides the essential amino acids required to maintain good skin health.
Glycoproteins and Glycolic Acid
These retain moisture and smoothens out wrinkles and hydrates the skin.
How to Apply a Korean Eye Cream?
Apply the eye cream around the orbital bone, starting from the inner corner of the eye to where the eyelid meets the cheek.
Dab gently with a cotton pad regularly to make sure the cream and the ingredients are actively incorporated.
The eye cream should be applied regularly and consistently. Many people believe that using eye cream in the morning is the best way to look after their eyes.
However, it is better to use eye creams in the evening to get the best results as you avoid activity near the eyes when the cream is working its magic.
The skin around your eyes is very thin, so it is important to use a gentle formula that won't irritate the skin. Do a patch test before use in order to avoid any complications.
This is recommended for people with extremely sensitive skin types. Korean beauty products are generally very skin sensitive and effective, so their eye creams are highly recommended.
Which Korean Eye Cream is Best in the Market?
There are various eye cream brands in the market, all infused with special chemicals and herbal essences that can contribute to the youthfulness and glow of the skin.
Eye creams can be formulated with snail mucin and herbal antioxidants that can strengthen skin and prevent aging effects. All creams aim to reduce fine lines and wrinkles.
FYI, this section contains affiliate links. We earn a commission if you make a purchase at no extra cost to you.
This lightweight eye cream is created infused with Precious Orchid Elixir which is harvested from Jeju-grown orchids.
The elixir contains antioxidants to help prevent skin aging.
Along with other nourishing ingredients, the cream minimizes fine lines, firms up, and increases elasticity in the skin around the eye area to maintain a youthful look.
Active Ingredients:
The hyaluronic acid from Jeju green beans moisturizes and revitalizes the skin around the eyes for a healthier complexion that gives a youthful and refreshing look to the face.
This even suits people with dry skin. The cream is designed to have a thick, highly blendable texture with a velvety smooth finish for easy application.
The thick texture blends completely into the skin to smoothen and lift up the delicate skin around the eyes.
The famous and trademarked Orchid Elixir 2.0 is extracted from Jeju Cymbidium Orchid that has active ingredients that make it bloom even in the harsh condition of winter.
Hence, the same principle is applied to give an uplift to the skin, especially the delicate under-eye skin.
This newly upgraded ingredient is now more potent than before to contribute an abundance of nourishment to your skin and strengthen skin elasticity.
The Jeju orchids have always been of focal interest because of their amazing vitality and delicateness.
The Orchidelixir™ was created with the property of it blooming the snow in mind. Orchidelixir™ has an amazing and effective antioxidant effect which when complemented with functional active ingredients, works to nourish tired and saggy skin to make it healthier.
Benefits:
This entire line of good skincare routines can completely get rid of dark circles, aging skin features, and eye wrinkles.
It even gets rid of dead skin cells. This is the winner of the best Korean eye creams, hence, this product has not disappointed any of its users.
It suits people of all skin types: especially oily skin that can lead to dead skin cell buildup.
Other complementary products:
The products of Innisfree Jeju Orchid Line helps to completely rejuvenate the skin, thus there are enriched essence, lotions, eye creams, intense night creams, etc. that can give a face uplift.
There are even sleeping masks and enriched cream masks to give your skin the much-needed glow. Hence, complementing your eye cream with this is often recommended by experts.
If you are looking for quick results to give your under-eye areas a massive glow up or shine, you have to avail yourself of this product!
The Mizon Snail Repair Eye Cream has very effective results and is often called the Holy Grail of eye creams! It is even recommended by skin experts for eye skin areas.
Active Ingredients:
This product contains 80% snail mucin which is an important peptide that can retain moisture and essential fatty acids.
Fatty acids give a bounce and glow to the skin as high lipid content keeps even dry skin supple and strong. A few popularly used active constituents it has are:
Cetearyl Olivate
Hydrolyzed Wheat Protein
Prunus Amygdalus Dulcis (Sweet Almond) Seed Extract
Portulaca Oleracea Extract
Betula Platyphylla Japonica
It also has sodium hyaluronate for moisture, niacinamide for anti-inflammation, and lightening hyper-pigmented skin, and has the wonder-,chemical snail mucin filtrate.
The advantage of this active ingredient is the fast regeneration of skin cells to prevent aging damage.
It also prevents discoloration and reduces sagginess and dullness of the skin. This can be applied anytime in the morning or evening and harsh light should be avoided after application.
Benefits:
It reduces puffiness and darkness specifically around the eyes.
It prevents any inflammation or damage to the delicate eye skin that could have been caused by harsh soaps, face washes, or UV rays of the sun.
The cream base is smooth with great texture and is non-sticky. This is a very popular product that is incorporated by many people into their skincare regimen.
Drawbacks:
This could be a little bit on the expensive side due to the high-purity extraction methods of snail mucin.
MIZON Korean Cosmetics Snail Repair Eye Cream, 25ml
Brightens skin around the eyes, regenerates skin, and provides dark circle and wrinkle care
Contains snail mucus filtrate (80 percent), e.g.f, adenosine, and peptide
The combo of intensely concentrated snail mucus filtrate and e.g.f makes the anti-aging cream a certified eye wrinkle care with outstanding skin regeneration
Free from fragrance, artificial color, and parabens, ideal for sensitive skin types
Step 3 in the snail repair line
Purito has always been a trusted brand and the green level eye cream has had a lot of enthusiastic users.
They have all been extremely satisfied with the product and this product is completely toxin-free and alcohol-free.
The tube has a good amount of cream and a small pinch of it applied around the eyes every day can do wonders.
Active Ingredients:
The green-level eye cream has many antioxidants like 49% of Centella Asiatica Extract, Asiaticoside, and Argania Spinosa Kernel Oil.
This helps in protecting and maintaining the skin from damage.
The specialty of this product is the active constituents that it has cell-communicating ingredients like Palmitoyl Hexapeptide-12, Palmitoyl Tripeptide-1, Palmitoyl Tetrapeptide-7, and Adenosine which boosts the cells' metabolisms in order to regenerate and repair.
It has skin brightening agents like Acetyl Glucosamine and pancratium maritimum extracts which help in de-tanning and removing pigmentation.
The cream also contains glycerin, sodium hyaluronate, cholesterol, acetyl glucosamine, and ceramide which help in retaining moisture and suppleness.
Benefits:
Centella Asiatica has been a plant significant in Ayurveda for ages as it is well-known for treating small wounds, burns, and scratches and it's also a well-known anti-inflammatory agent for eczema.
The main biologically active compounds are pentacyclic triterpenoid saponins called asiaticosides, madecassoside, and madecassic acid which are also called centellosides.
This helps benefit the overall health of the skin. People with dry skin would love this product because it doesn't have any harsh chemicals.
PURITO Centella Green Level Eye Cream /1fl.oz/Dark Circles/Around Eyes/Wrinkles/Puffiness that Reduces Eye Bags, Fine Lines
This eye cream contains Centella Asiatica Extract (49%), Hyaluronic Acid, and four types of peptides to improve skin's texture and elasticity. It moisturizes and nourishes the eyes and lips areas, that have less sebaceous glands and thinner skin making them more prone to dryness and wrinkles. This product redefines the skin's texture and helps decrease the appearance of large pores.
Centella Asiatica strengthens the skin barrier. It helps to protect the skin from external environmental stressors, which can cause a reduction of elasticity.
Panthenol is a perfect active ingredient for sensitive skin. Born a Vitamin B derivative, it soothes and restores the skin and strengthens the skin barrier. It helps calm redness and soothes sensitive skin.
Peptide is composed of two or more amino acids that make up protein. This ingredient encourages enhanced skin radiance by helping increase skin regeneration, improving wrinkles, and enhancing skin's elasticity.
No products found.
This is a premium Korean beauty product that ensures smooth, soft, and tight skin around the eyes.
The contents of this product include a syn-coll that enhances the suppleness of the skin and prevents dry skin. It has amazing anti-aging properties, eliminates fine lines, and smoothes wrinkles.
The cream is eligible for multiple uses where you can treat wrinkles, enhance hydration, improve firming, lifting, moisturizing, brightening, and increased glow.
Also, the application is simple with the integrated tube system. This cream suits the whole face and can be applied uniformly for the best results.
It is a gentle eye cream with amazing benefits. The cream has a micro-emulsion system that makes it more effective and can be applied easily.
No products found.
Frequently Asked Questions
Why should I use Korean eye creams?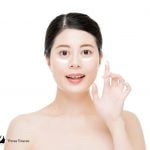 The skin around the eyes is extremely delicate and soft, so it is very prone to aging. This can lead to wrinkles and the appearance of fine lines. To prevent that, Korean eye creams that contain a wide array of nutrients and active constituents can help prevent this.
I have a dry skin type, what type of Korean eye cream should I use?
The hydrating kind would be ideal for your under-eye areas as there can be discoloration that arises due to dryness. A hydrating eye cream can bypass that and can lead to improvement of the skin around your eyes.
What are the key ingredients I should look out for while buying Korean eye creams?
Look out for herbal ingredients, Vitamin C, hyaluronic acid, epidermal growth factors, niacinamide, and amino acids. Snail mucin is a plus, but for vegan users, looking out for glycoproteins will suffice.
When should I ideally apply Korean eye cream?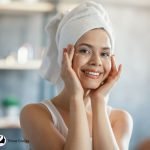 This is to be ideally applied in the evenings or nights. You can often keep it on overnight or for a few hours, based on the instructions or requirements. Avoid applying it mornings and afternoons due to high eye activity. It is good to incorporate eye creams in your night skincare routine for effective results.
Which is the most recommended Korean eye cream type?
Whitening or anti-aging creams are highly recommended as they show amazing long-term results. These avoid discoloration of the skin around the eyes and improve skin health in those areas. These make under-eye areas extremely supple and bouncy, bringing out the attractiveness of the eyes.
References
"ADENOSINE: Overview, Uses, Side Effects, Precautions, Interactions, Dosing and Reviews." 2013. Webmd.com. 2013. https://www.webmd.com/vitamins/ai/ingredientmono-1067/adenosine.
"Alpha Hydroxy Acids." 2021. RxList. RxList. June 11, 2021. https://www.rxlist.com/alpha_hydroxy_acids/supplements.htm.
"Epidermal Growth Factor – an Overview | ScienceDirect Topics." 2011. Sciencedirect.com. 2011. https://www.sciencedirect.com/topics/neuroscience/epidermal-growth-factor#:~:text=Epidermal%20Growth%20Factor.%20Epidermal%20growth%20factor%20%28EGF%29%20consists,produced%20by%20epithelial%20cells%20lining%20the%20small%20intestine..
Foley, Cindy. 2018. "Niacinamide, a Gentler Form of Niacin, Has Positive Benefits on Skin, Eyes, and More." University Health News. July 26, 2018. https://universityhealthnews.com/daily/nutrition/niacinamide-gentler-form-niacin-positive-benefits-skin-eyes/.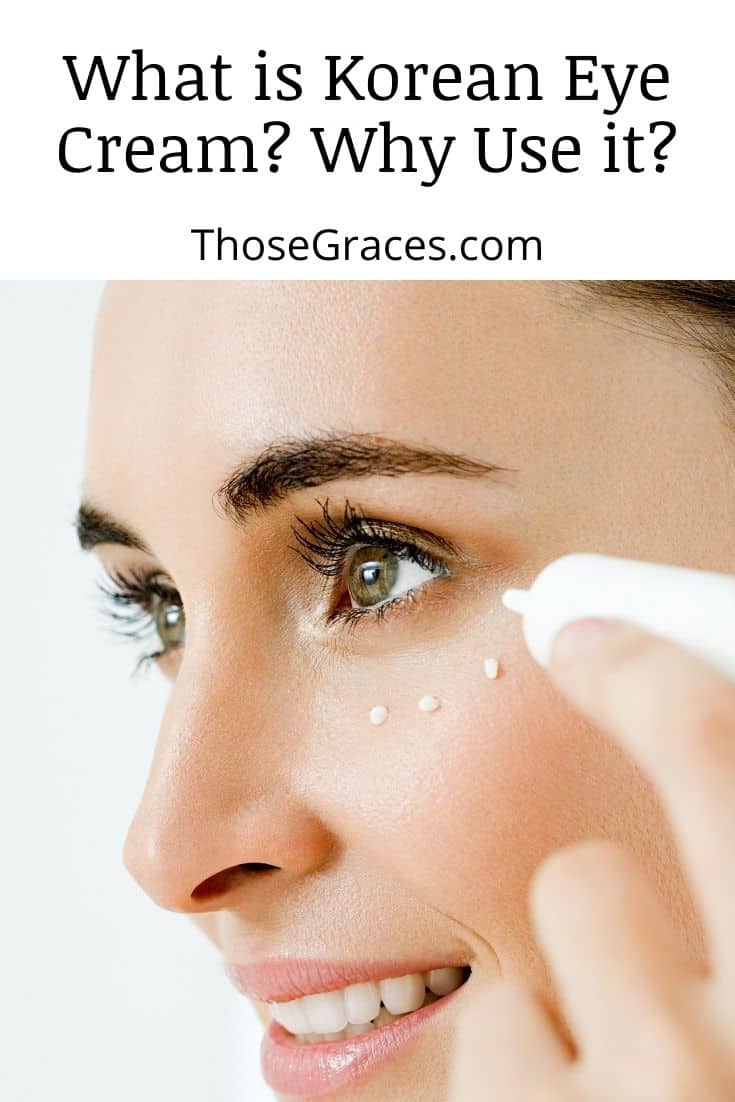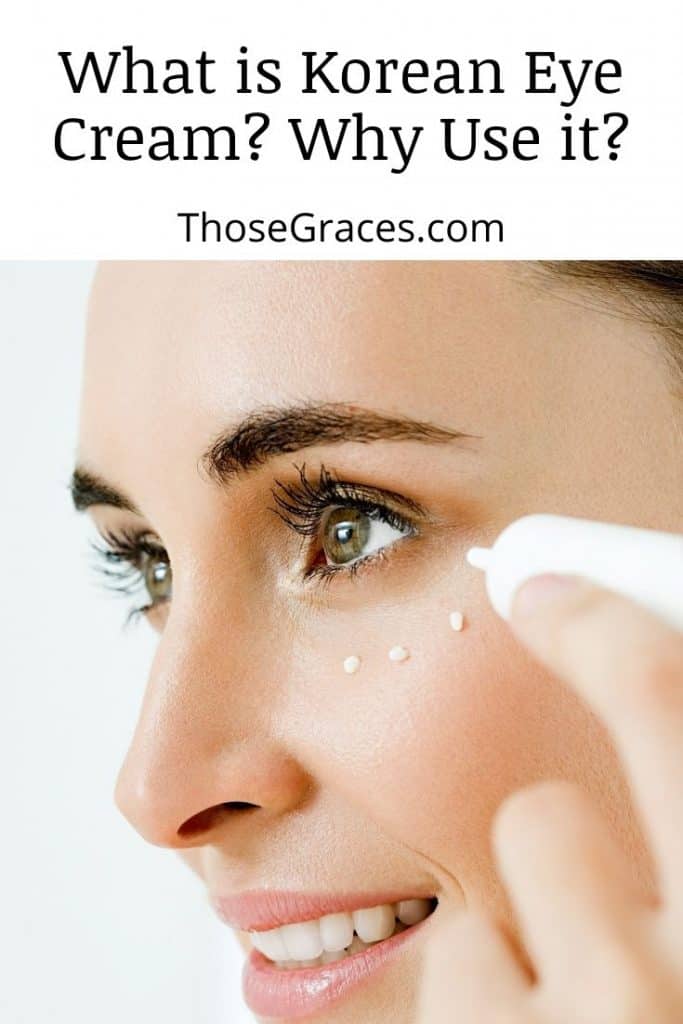 Have you tried using Korean eye cream? Please share your thoughts about it below!