At what age should you use Korean eye cream?
Are you curious about how and when to use it?
I've got you covered in this extensive guide!
Read my findings!
Korean Eye Cream: What Age Should You Start Using It?
Although mainly, we don't include eye creams in our daily skincare routine. Until your 20s, the regular use of a good serum and moisturizer can help to keep your skin hydrated.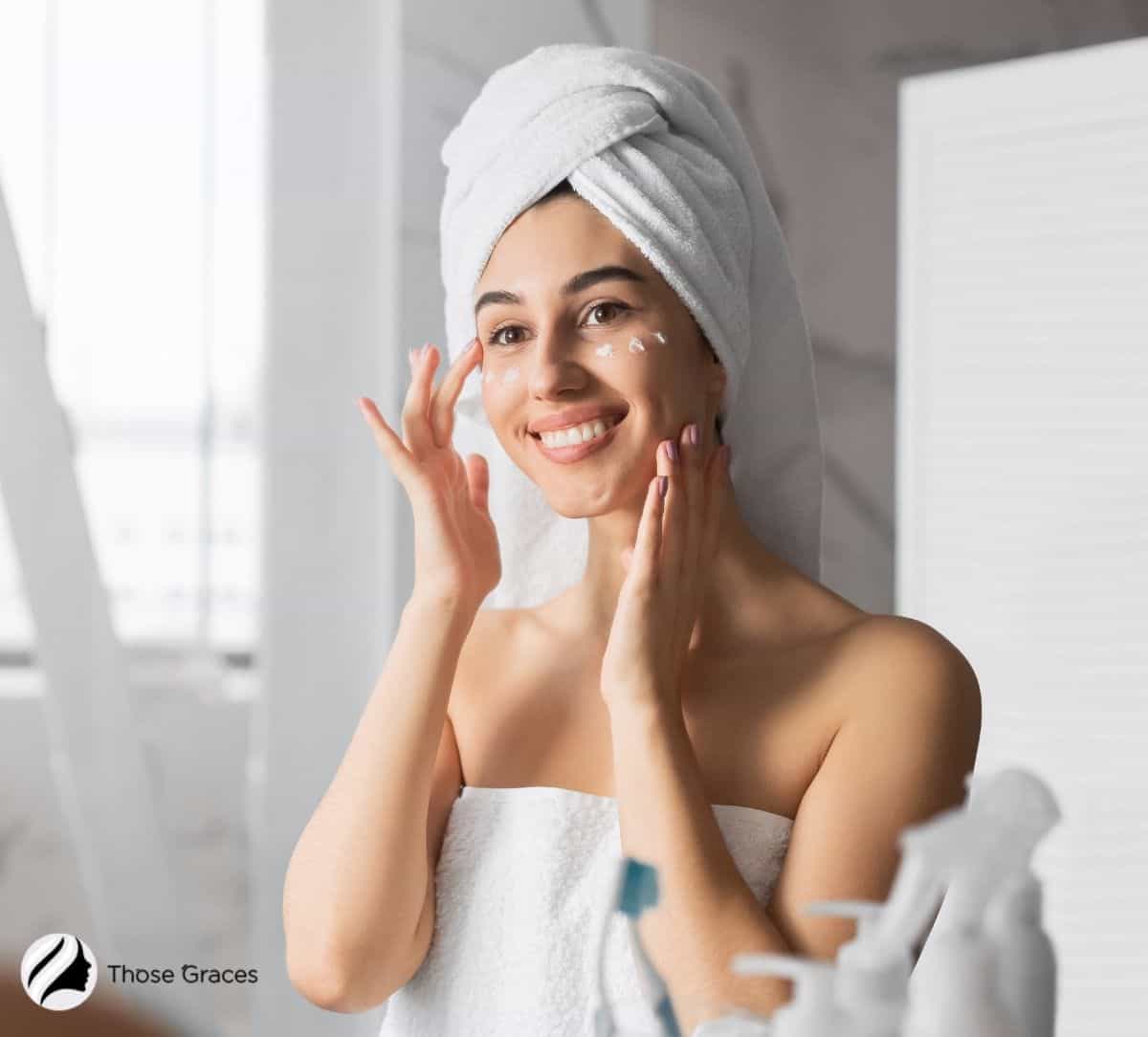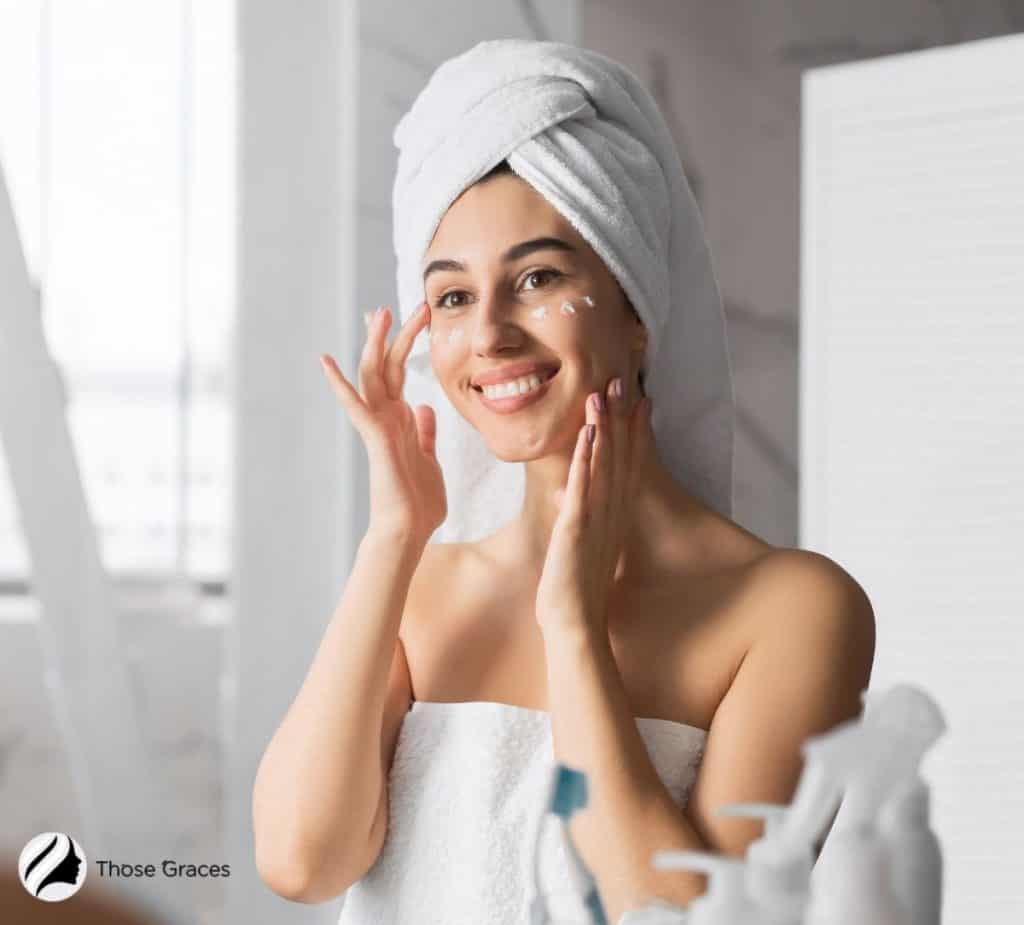 As soon as you step into your 30s, the collagen production reduces, and skin begins to lose its elasticity coupled with an uneven skin tone. A Korean skincare routine can help make the skin firm. [1]
Your face changes like fine lines, wrinkles, dark circles, puffiness, Crow's feet, or eye bags. It is time to include an excellent Korean eye cream into your skincare regimen.
However, if you add an eye oil to your skincare regimen in your twenties, there is nothing wrong with it.
What Does Korean Eye Cream Help With?
It can significantly help to improve your skin and prevent it from prematurely fine lines. Eye creams aren't only meant to treat or prevent fine lines.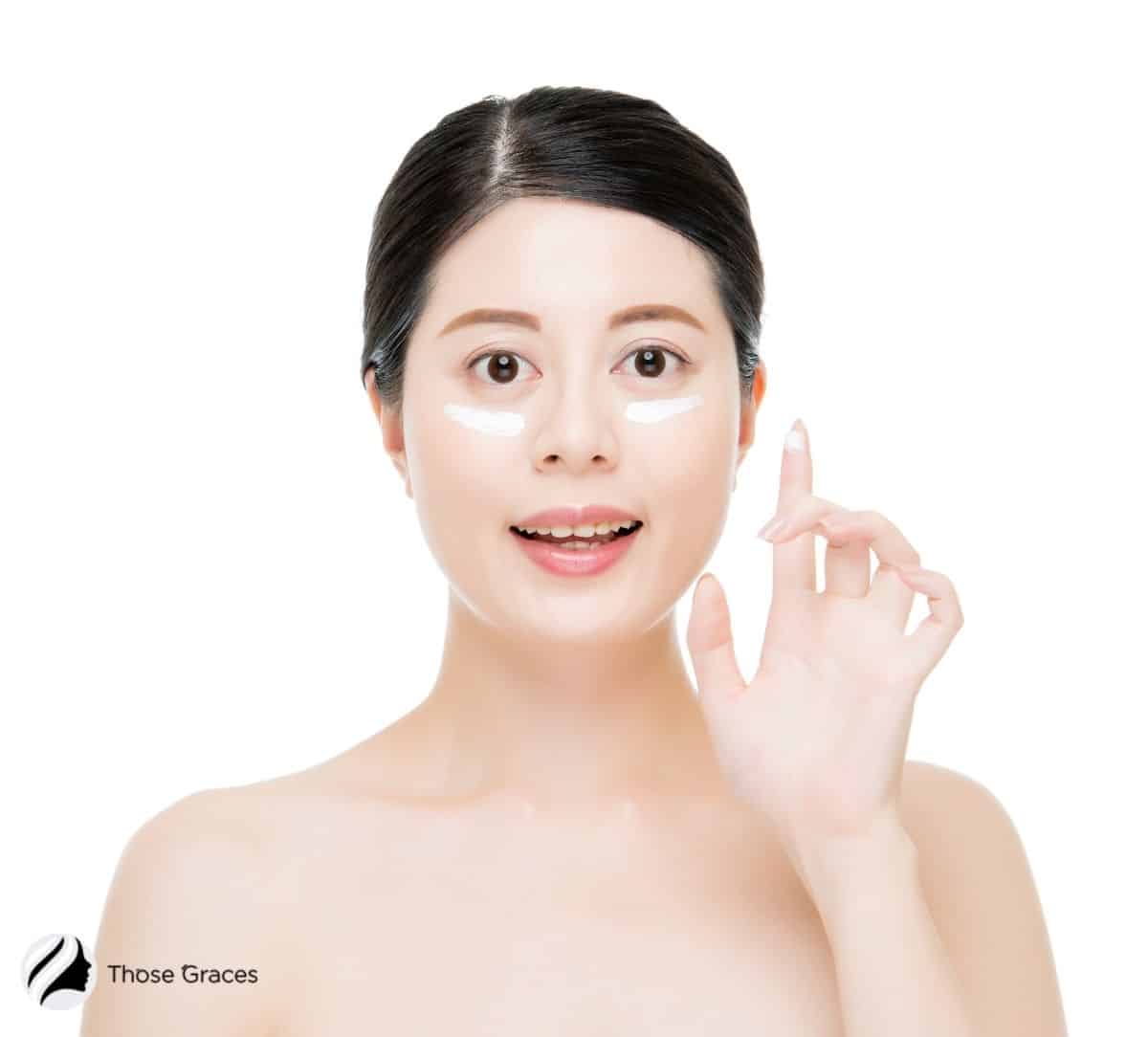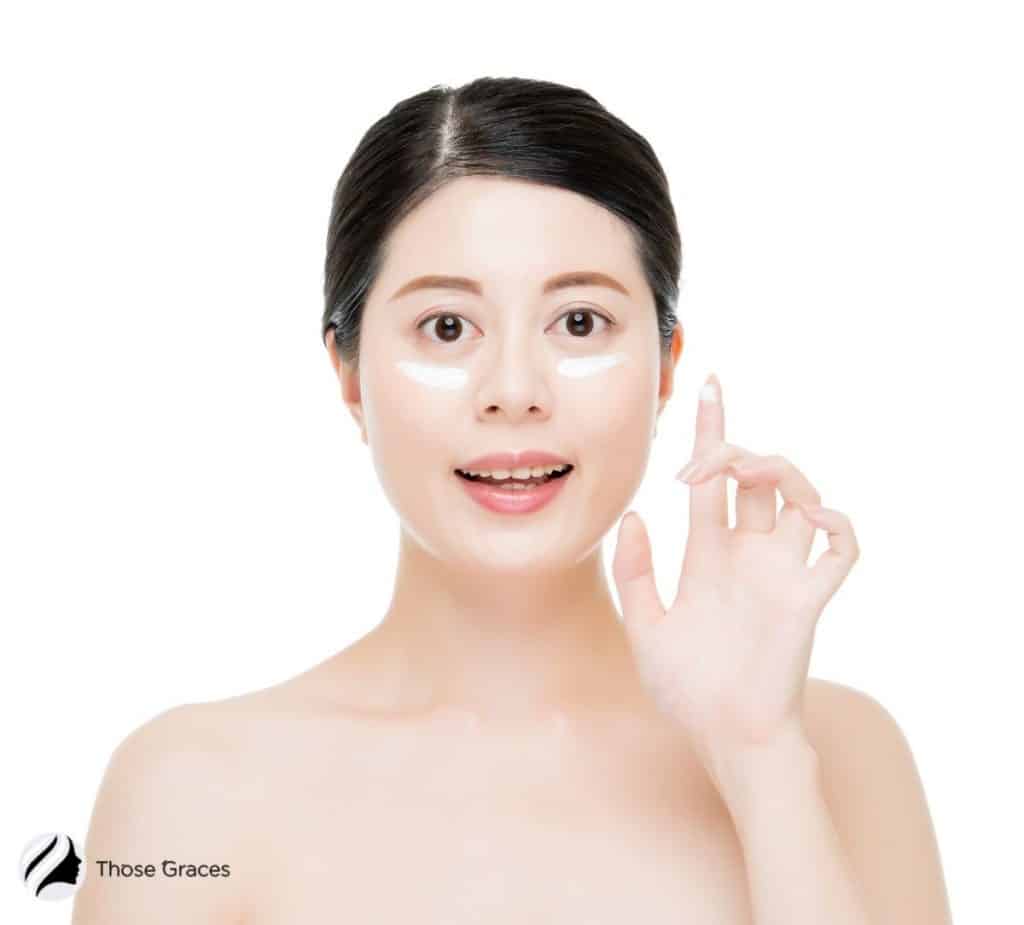 Often you face problems like dark circles or puffiness under your eyes. So using an eye cream is a wonderful choice.
The skin around the eyes is delicate. So the fine lines appear first here. Caring for aging skin is imperative.
Commonly, we are not concerned about aging skin until our 20s, but you should choose a skincare regimen according to your skin's concerns and environment. This list of books for women in their 20s will help you demystify a few things!
If you have dry skin, you are more at risk of appearing fine lines in your mid-twenties.
Similarly, if you don't follow any skincare regimen regularly or your skin is dehydrated, there are chances of appearing fine lines and wrinkles at an early age.
Looking for the best Korean BB cream for mature skin? Look no further! Check out our comprehensive guide to find the perfect one for your skin type and needs.
What Makes Korean Eye Cream Different From Regular Eye Cream?
As opposed to regular eye lotion, Korean eye cream has niacinamide or vitamin C most of the time. This has anti-inflammatory and antioxidant properties, which are beneficial ingredients.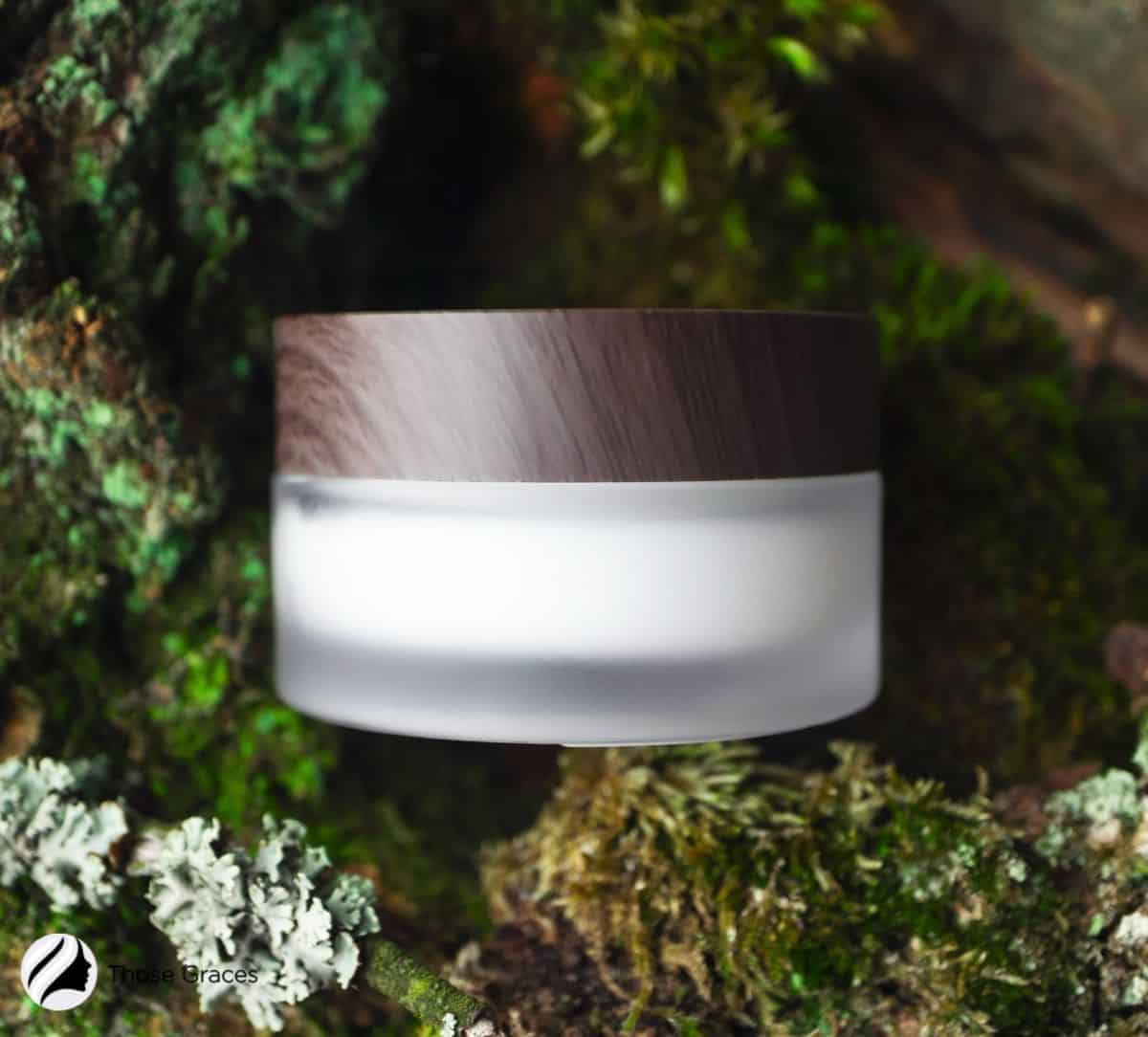 Together with that, Korean eye emulsions, typically contain Ceramide, Collagen, Fermented Extracts, Ginseng, Hyaluronic Acid, Peptides, and Snail Mucin, which hold anti-aging benefits.
Korean eye balm combat aging signs while providing skin with long-lasting benefits such as glowing and healthy-looking skin.
All-in-all, Korean skincare products have an assertive market appearance. They include beneficial and effective ingredients for healthy skin suitable for dark circles and any skin type.
Using Korean products will contain not environmental stressors ingredients but actively work on wrinkle care and skin health.
What Benefits Does Korean Eye Cream Provide?
Apart from this, your lifestyle matter. Certain habits in your lifestyle contribute to the appearance of wrinkles at a young age. These are,
late hour sleep
smoking
alcohol consumption
fatigue
excessive screen time
sun exposure
unhealthy eating habits.
Here's a great video to watch:
How to Choose an Eye Cream?
When you decide to include an eye lotion in your beauty regimen, it might confuse you with which one you should choose.
Eye creams are available in different formulations, skin types, and concerns.
The delicate skin around the eye needs a gentle formula to address such concerns. But it would help if you always considered some factors before buying one.
1. Check Ingredients
Have a look at the ingredients first. Choose the eye lotion according to the skin's concern.
For fine lines and wrinkles: The ingredients commonly found in an anti-aging eye cream are retinol (vitamin A derivative), vitamin C (ascorbic acid), snail mucus filtrate, adenosine, green tea extracts, hydroxy acids, peptides, collagen, grape seed extracts, niacinamide, proteins, coenzyme Q10, glycol, elastin, and antioxidants.

These are great anti-aging ingredients and help strengthen skin elasticity.

For dark circles: Caffeine, vitamin A, C, and E, hyaluronic acid (sodium hyaluronate), niacinamide, vitamin B3, peptides, date seed extracts, avocado.
For oily skin: chamomile, AHAs, retinoids, green tea extract, witch hazel.
For dry skin: glycerine, vitamin E, hyaluronic acid, ceramide, niacinamide.
For sensitive skin: ceramides, hyaluronic acid, glycerine, aloe vera.
2. Consider the Texture
Always choose liquids and gels that are quickly absorbed.
3. Know Your Skin Type
The hydrating ingredients you use for your eye ointment depend on your skin type. You should choose an Oil-based eye emulsion if you have dry skin.
If you have oily skin, look for an oil-free eye lotion.
4. Consider the Packaging
After exposure to oxygen, most eye balms lose their effectiveness. Always look for a product with packaging that's lightproof and airtight.
These are the best Korean eye lotions to choose from.
Find more tips on this video:
What is the Right Way to Use an Eye Cream?
It is essential to use a beauty product in the right way to ensure the best results.
Here are simple steps on using an eye ointment in the right way.
Make sure you apply the eye balm correctly to improve its anti-aging effects. [2]
MUST READ: Best Anti Aging Korean Skincare Guide
1. Choose a product
The first and vital step is the choice of the right product. Since every skin type and skin concerns have different requirements.
The beauty brands offer eye balm for wrinkles, crow's feet, fine lines, puffy eyes, under-eye dark circles, and so on.
Here we list the best Korean eye cream for dark circles, and one of these is going to be your choice.
2. Wash your hands and face
Before you apply eye ointment, make sure you wash your hands. It is important because the eyes are sensitive organs, and germs can quickly enter the eyes.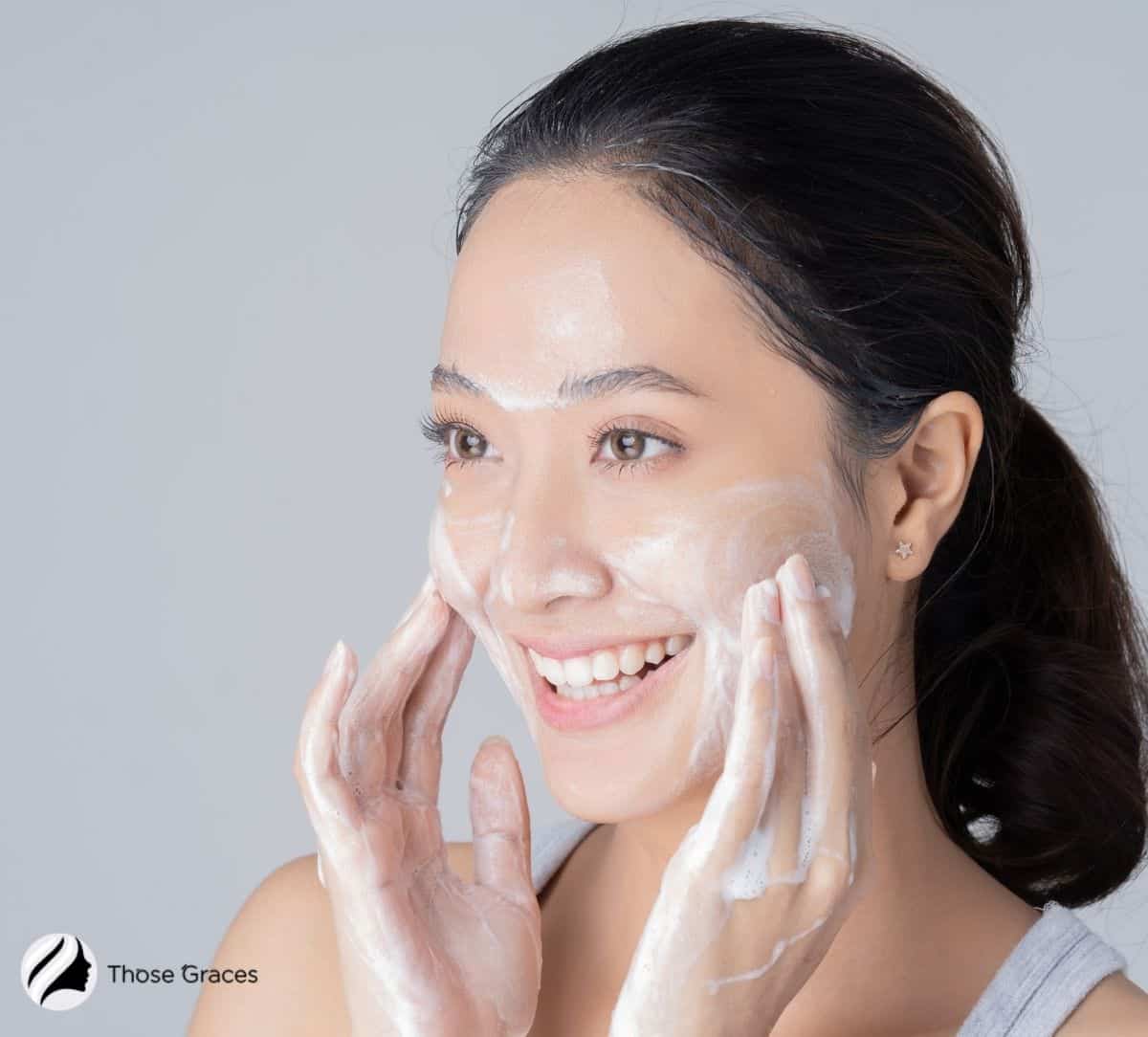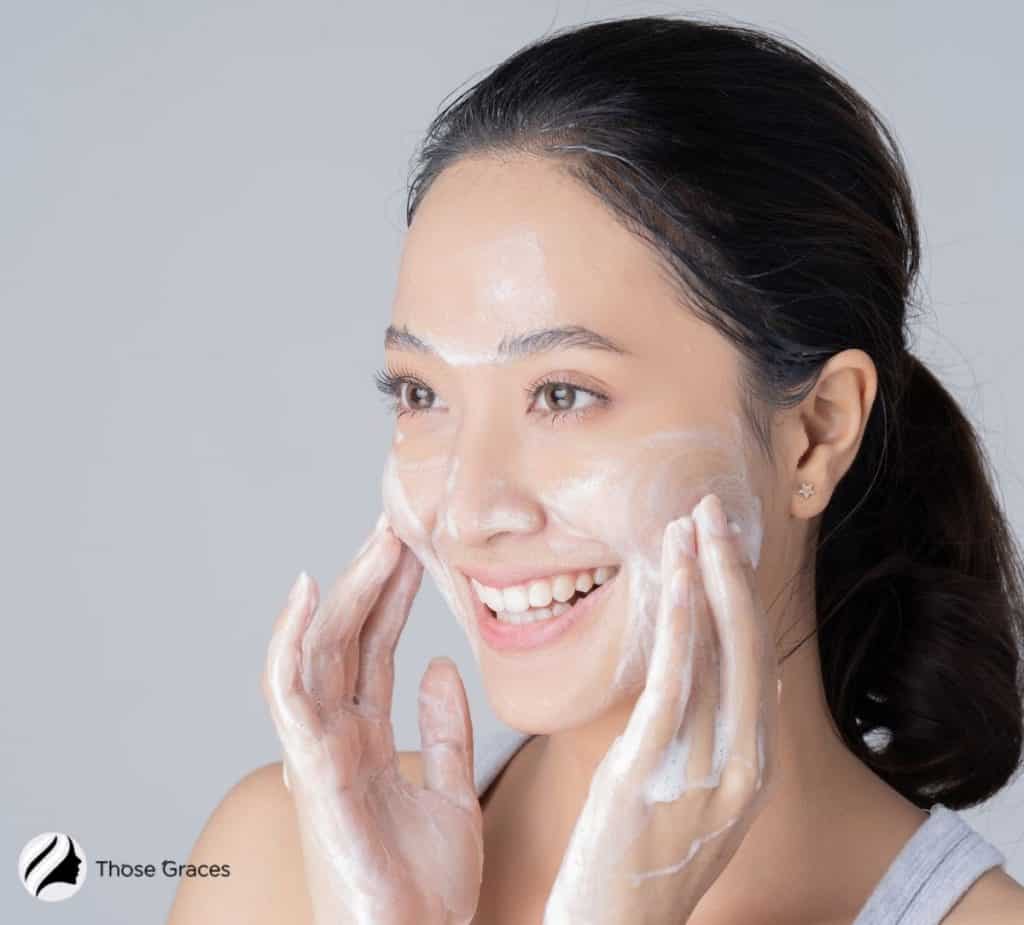 Washing your face is essential as it helps better absorb active ingredients and helps to lock the moisture.
3. Apply at the right stage
Yes! This is important, and K-beauty suggests using an eye emulsion after toning.
4. Use the right amount of product
Using an appropriate amount of product is essential. For eye lotions, only a pea-size amount is enough.
5. Eye cream application
Apply the cream in dots in the inner or outer corner of your under-eye area, right on top of the bone. Apply the eye cream around the desired area and gently pat with your finger.
Who Shouldn't Use Korean Eye Cream?
Although eye ointment is a must-have beauty product to add to your skincare routine, you should avoid eye creams in some instances.
Although Korean eye creams are specifically made to be gentle, those with retinol can still irritate certain people.
If you're trying eye oil with retinol for the first time, make sure your other skincare products don't contain powerful, essential ingredients that create a moisture barrier.
Artificial fragrance often irritates sensitive skin since it alters its natural pH balance.
So, if you have sensitive skin, choose ca fragrance-free eye balm, or if you want to buy a fragrant eye cream, first do a patch test to make sure it doesn't hurt your skin.
It is important to note that, while using eye lotion, you should always be careful with the product. Using too much eye ointment won't make it more effective.
It can, however, get into your eyes this way and irritate you. Using only a pea-sized amount of Korean eye cream is enough.
FAQs
At what age should you start skincare?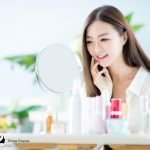 You can start a skincare routine with mild Korean skincare products from 12 years.
Do eye creams make a difference?
The eye oil can be helpful since they help to hydrate the under-eye skin and give a healthy look to the skin.
However, it won't make much difference if the problem is hereditary, like hereditary bags or dark circles.
What is the best eye cream for a 25-year-old?
Some best-recommended eye lotions for the 25-30 age group are,
– Drunk Elephant C-Tango Multivitamin Eye Cream;
– LilyAna Naturals Eye Cream;
– Pure Biology Premium Total Eye Cream;
– RoC Retinol Correxion Eye Cream;
– Shiseido Benefiance Wrinkle Resist 24 Eye Cream
Conclusion
We hope ​you've enjoyed reading this ​article and that you now ​have a better understanding of how Korean eye creams are so effective and when you should add one to your beauty care.
The best Korean eye ointments address multiple eye area concerns, from fine lines and wrinkles to dark circles and puffiness.
Korean eye lotions are the best choice, as they not only vary in range for all skin types but are pocket-friendly and universal in benefits.
Resources
1. Chao J. Skincare for Your Soul: Achieving Outer Beauty and Inner Peace with Korean Skincare [Internet]. Google Books. Mango Media Inc.; 2021 [cited 2022 Jan 25]. Available from: https://books.google.co.za/books?hl=en&lr=&id=7_UvEAAAQBAJ&oi=fnd&pg=PT8&dq=korean+skin+care+firming+skin&ots=fYBqrYRFY6&sig=xisJUmjYgZUAUQdVZprA6YXHko0&redir_esc=y#v=onepage&q=korean%20skin%20care%20firming%20skin&f=false
2. How to Apply Eye Cream and Ingredients to Look For [Internet]. Healthline. 2020 [cited 2022 Jan 25]. Available from: https://www.healthline.com/health/how-to-apply-eye-cream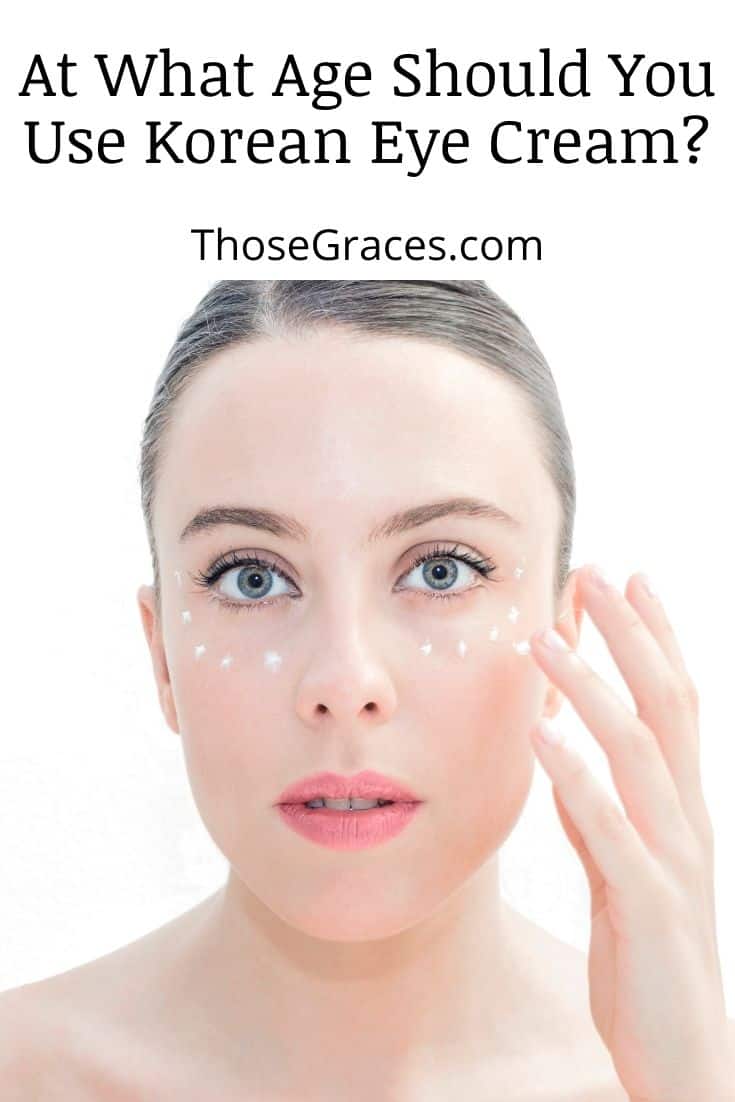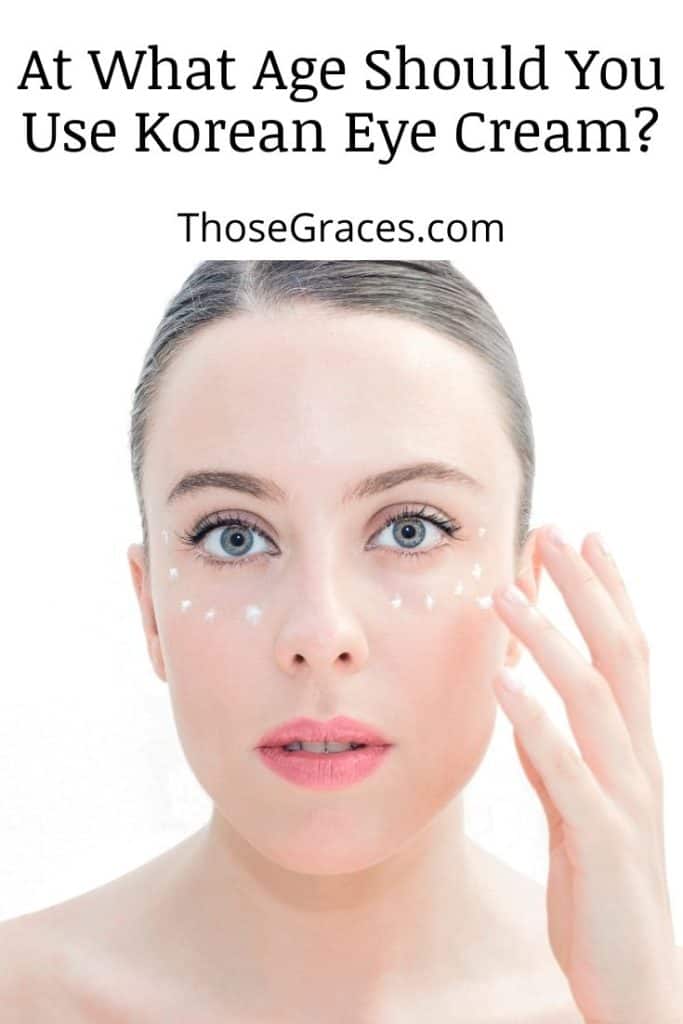 At what age should you start using Korean eye cream? Let us your thoughts below!