You don't need to book an appointment at the nail salon to be able to give your nails the spring makeover they need.
These ideas will inspire you to make your own unique nail designs for the spring season.
No matter what your nail preferences are, there is something here for everyone.
Whether you want something more wild or minimalist, you'll find a little bit of both. Here are 10 spring nail designs to try out this year.
Here is a quick overview of my favorite nail polishes to use for these designs, then read on for more details!
My Top Picks of Nail Polishes
This post contains affiliate links, and I will be compensated if you make a purchase after clicking on my links.
Don't have time? Here is a quick comparison of our favorites!
Top Benefit
Easy Application and Good Tenacity
Color Changing Gel Polish
Easy to apply and quick to dry
Don't forget to check this monthly nail polish subscription!
10 Spring Nail Designs You Can Try!
Here are my absolute favorite 10 spring nail designs.
#1 Floral Nails
What could be a better way to express your love for spring other than flowers? Pretty white flowers on a background of pink to usher in that spring look.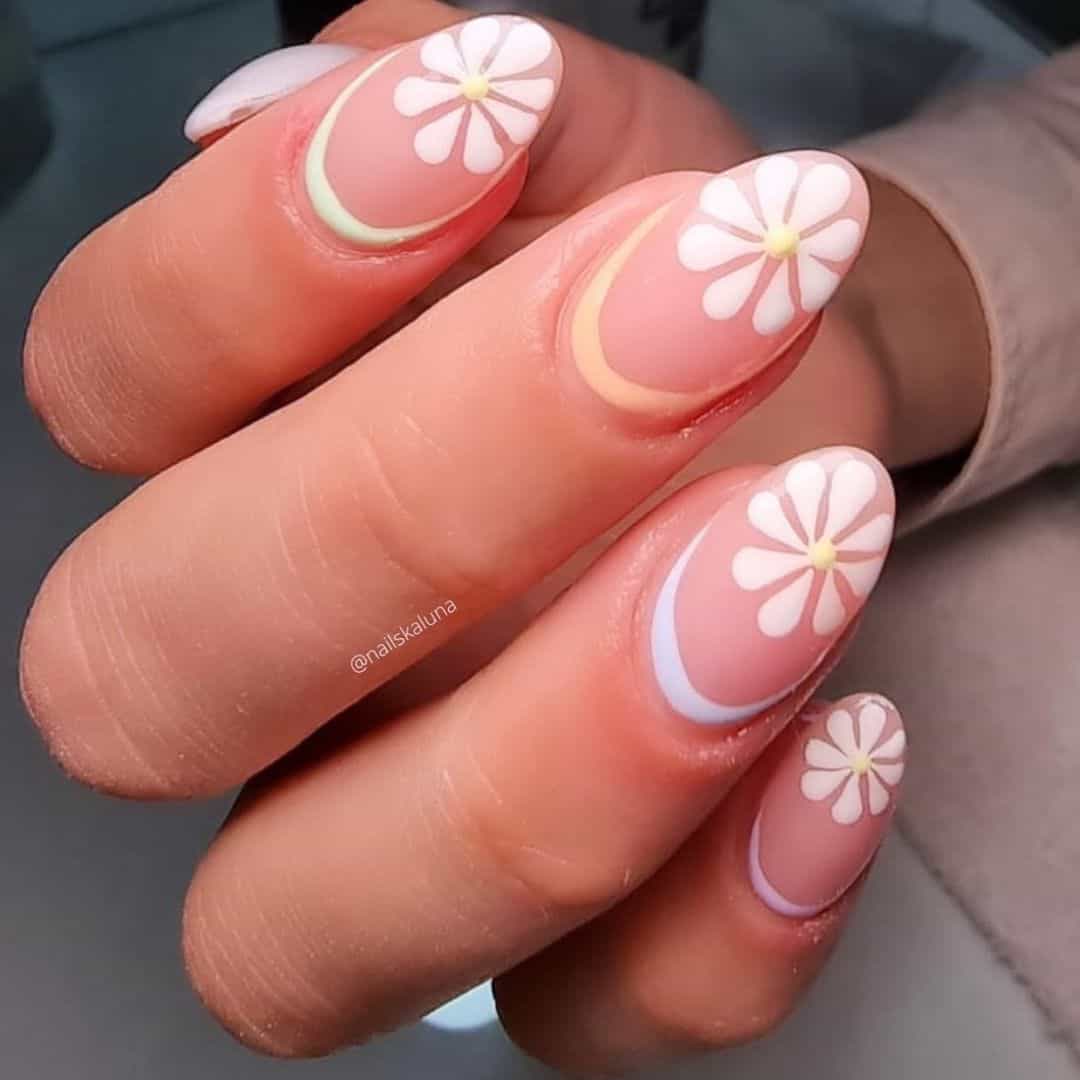 Check out this spring floral kit.
#2 Pink Nails with Gold Accent
Pink background with gold foil accents and thin white swirls as accents on a fingernail or two. Something that will catch someone's attention in a very subtle manner.
For your golden accent need use this Hacaus 1PCS Metallic Painted Nail Gel!
Also Check: Pretty Valentine's Day Gel Nail Designs
#3 Cactus Inspired Manicure
Spring is not only about pink flowers. Green can also be the color of spring. What better to show it if not through this cactus-inspired design?
Check out these gorgeous shades of pink by Beetles!
#4 Pastel Nail Design
A mix of pastel hues to show the lightness of the spring air.
Get your pastel nail polish delivered to your doorstep.
See: Gorgeous St Patrick's Day Nail Art
#5 Floral Nail Design
Simple flower designs in plain colors serve as accents to lightly colored backgrounds. Elegance in simplicity.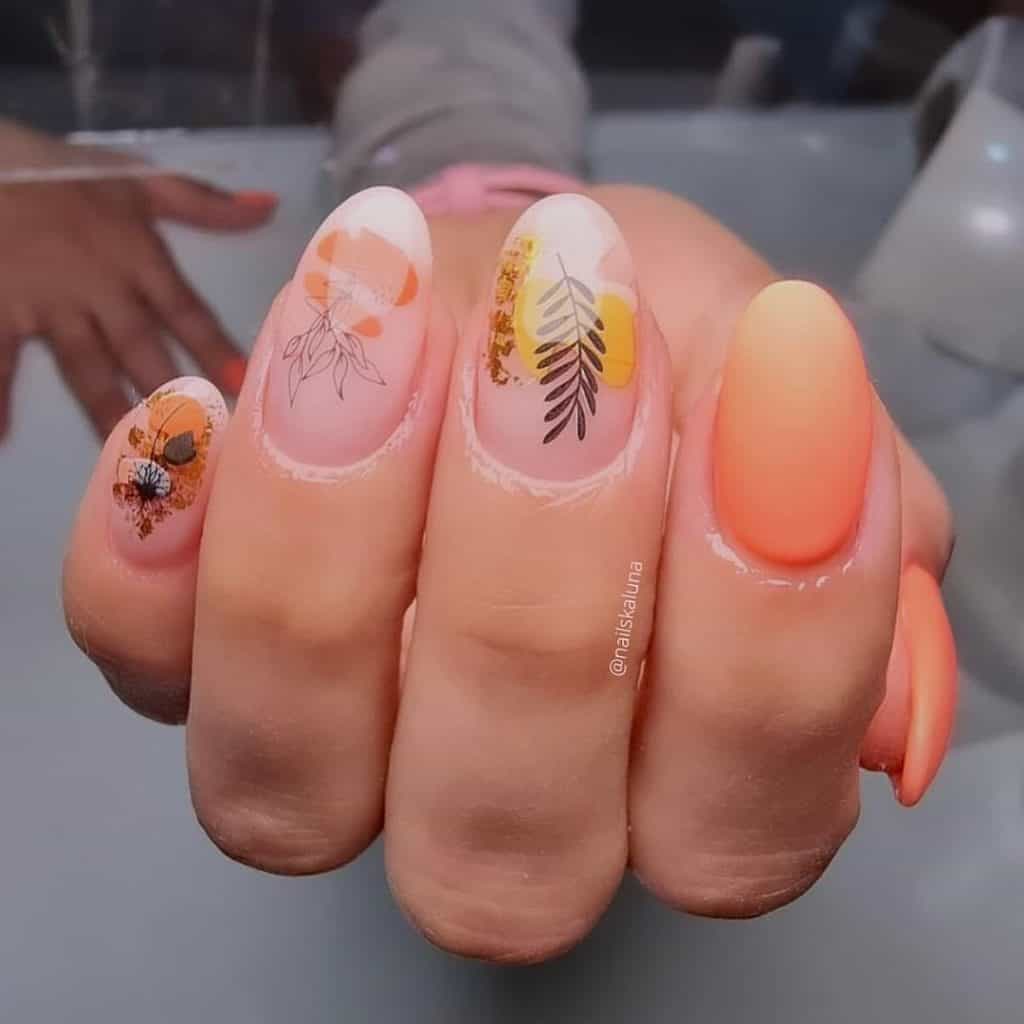 #6 Pastel Solid Nails
Pastel colors once again express the lightness of spring. Each nail colored in a solid pastel hue instead of swirls for a more intense, and yet girly, look.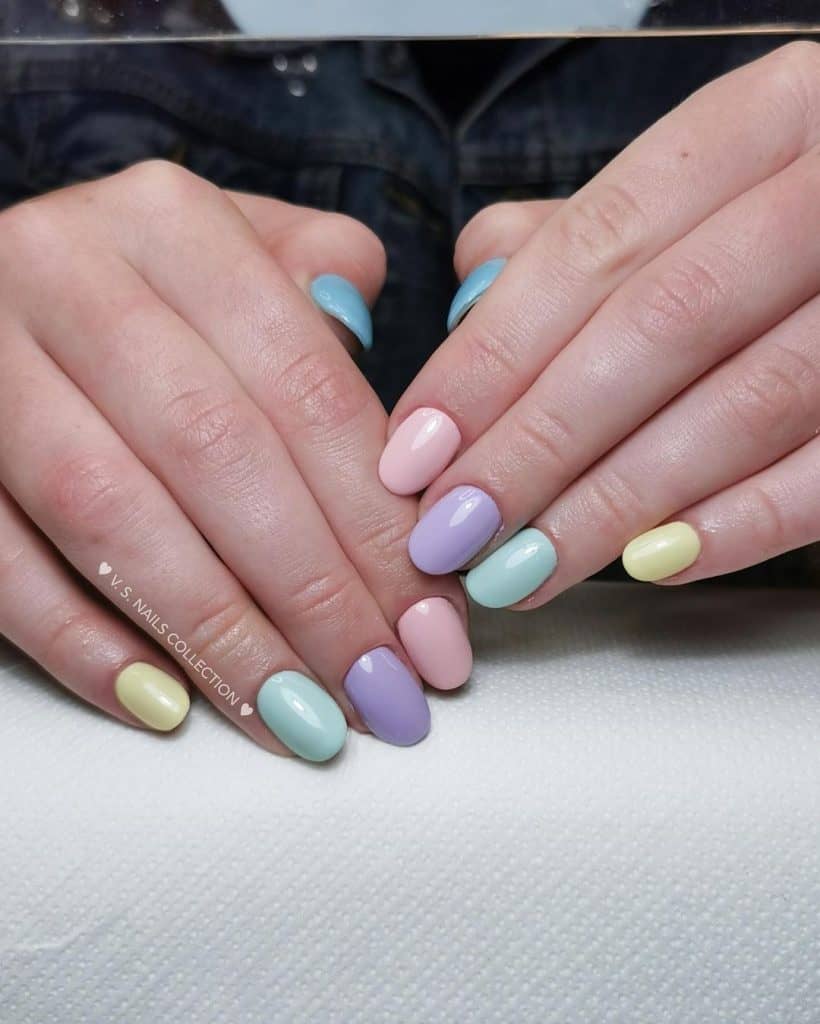 #7 Spring Floral Paint Nails
Flowers and leaves in different light colors on a pale background? Couldn't that be just the perfect spring look?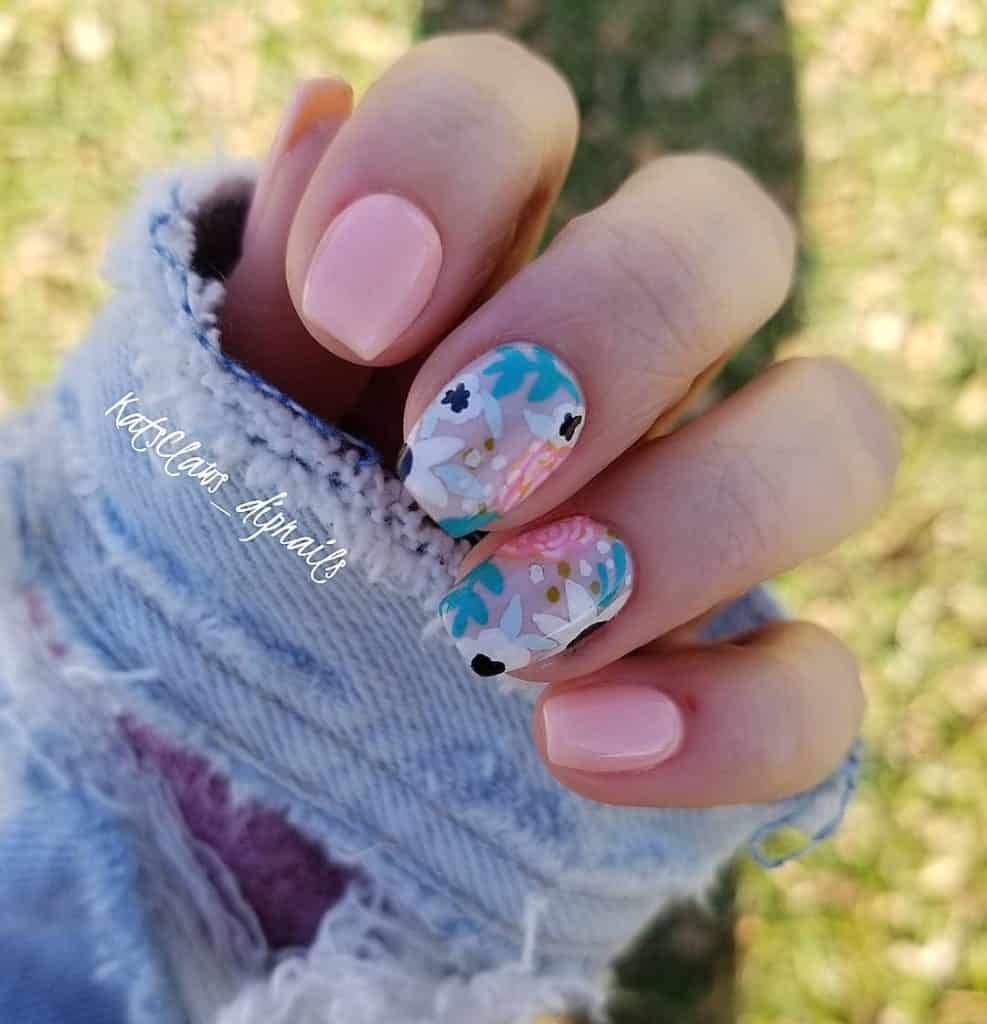 #8 Solid Purple Nail Polish
Nothing fancy. Just a solid light purple — almost lavender — a color that still is pretty much in line with the spring feel and looks.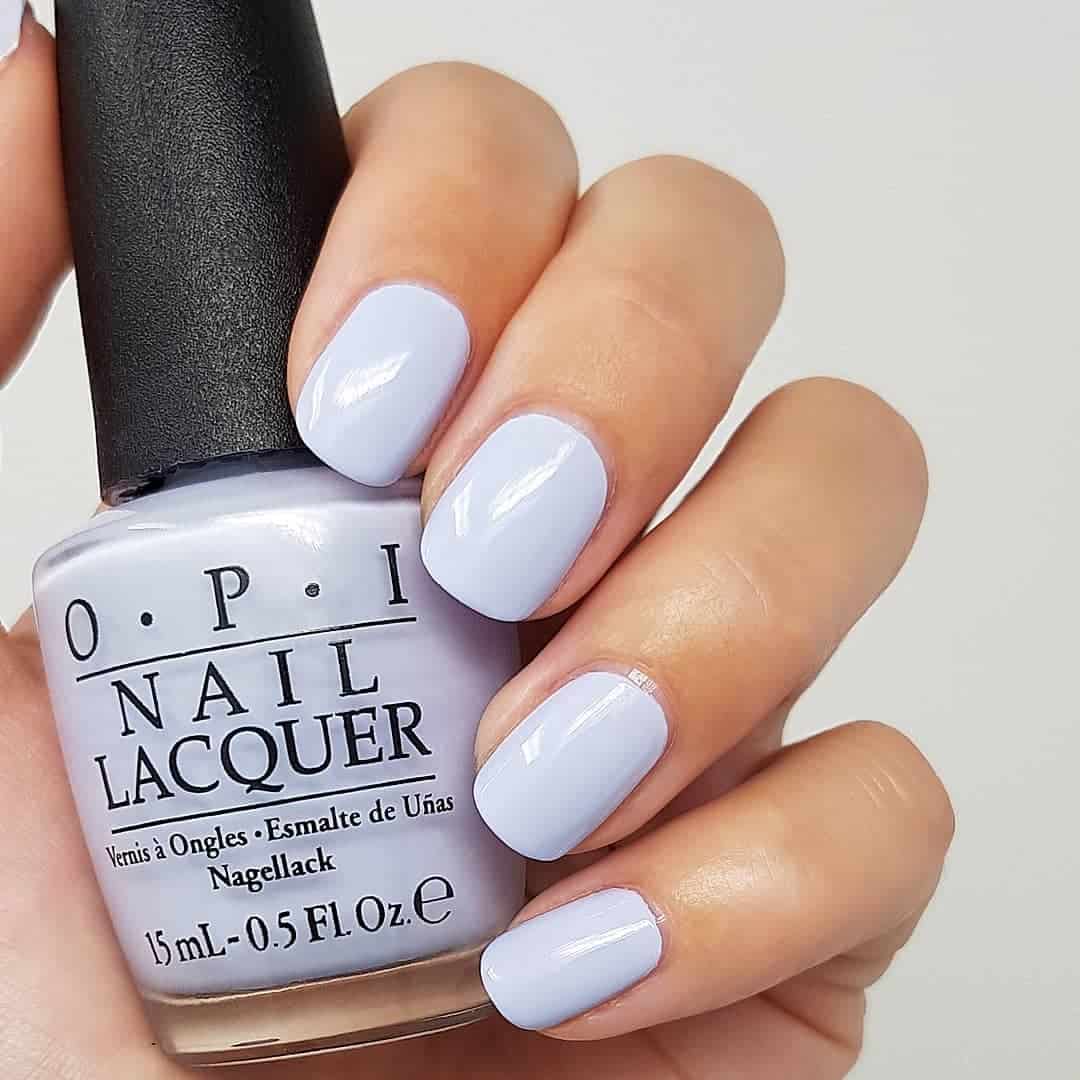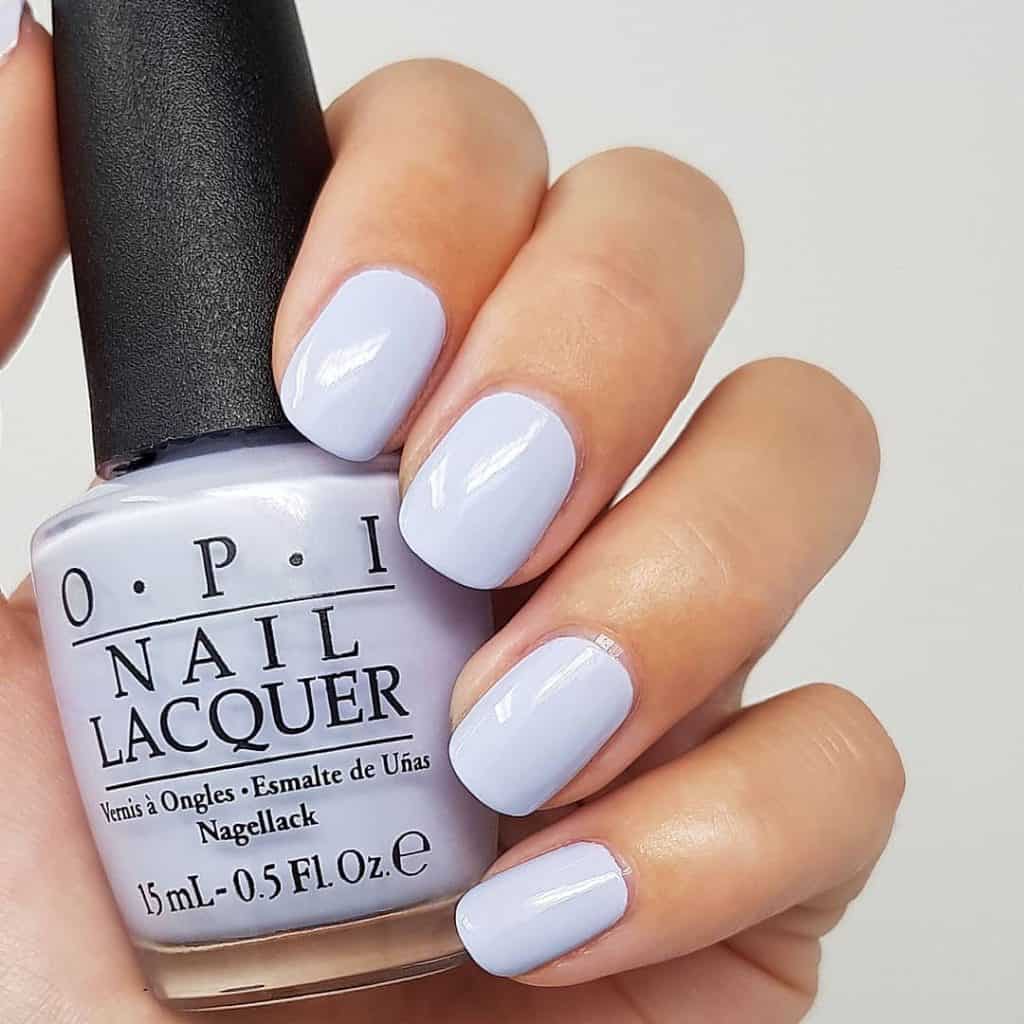 #9 Light Blue and White Nails
Still nothing fancy but still quite chic. A choice of two light colors may be perfect for those who want something in between just a single choice of hues or something multi-colored.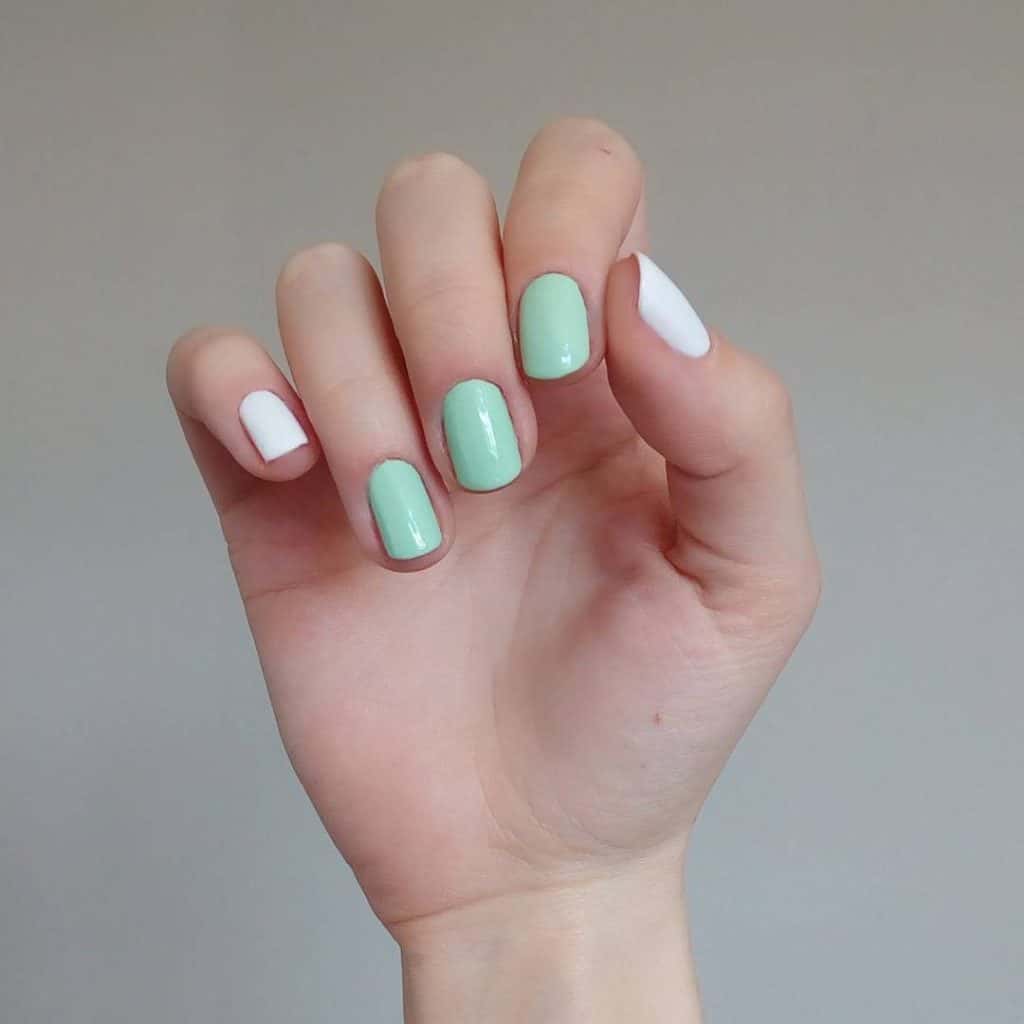 Always have your nails on fleek with this amazing nail kit with a lamp
#10 Solid Yellow Nails
If it's not the flowers, it's the brightness of the sunshine to wrap up our list of the ten spring nail designs for 2022.
Spring brings in cheer and a lightness of being.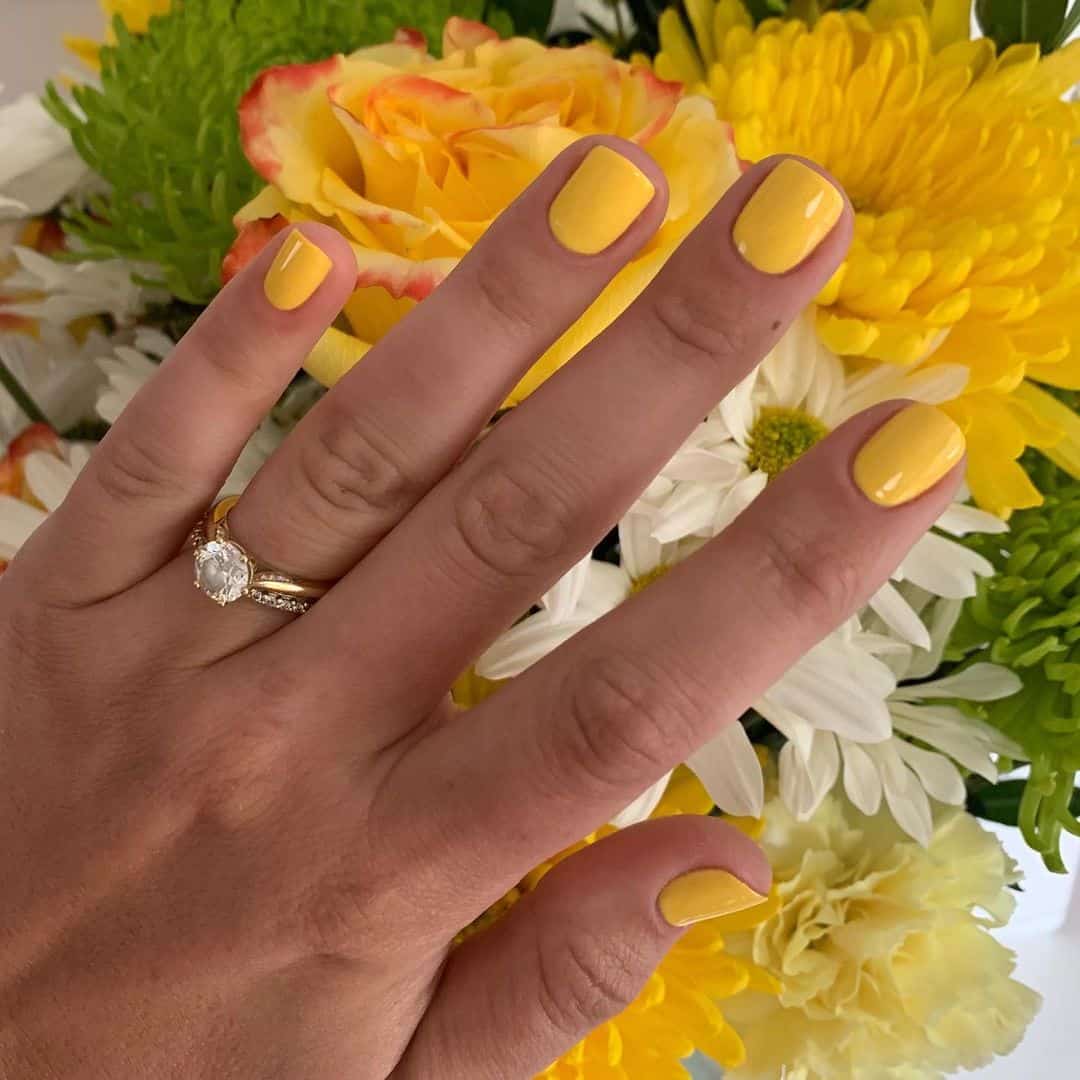 What better way to express yourself this spring if not through nail colors and designs that will bring out your personality, not to mention your creativity?
Be sure to try them out and check them. Don't forget to have loads of fun with them too!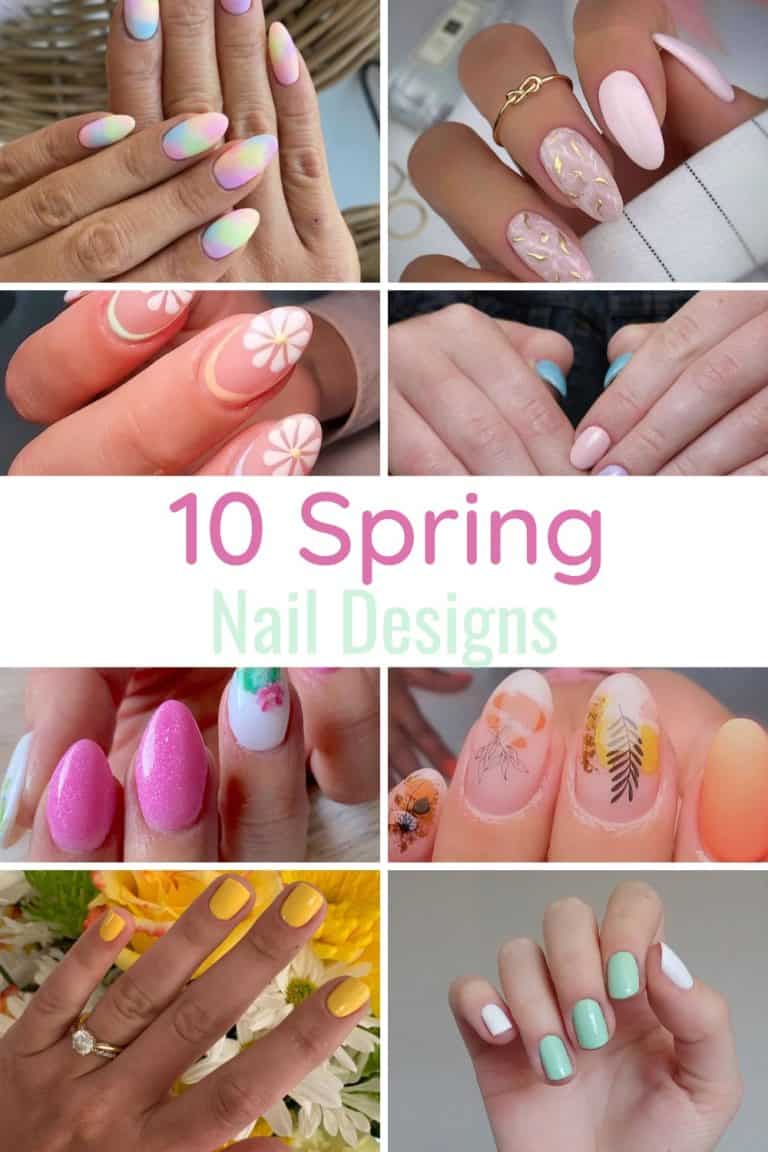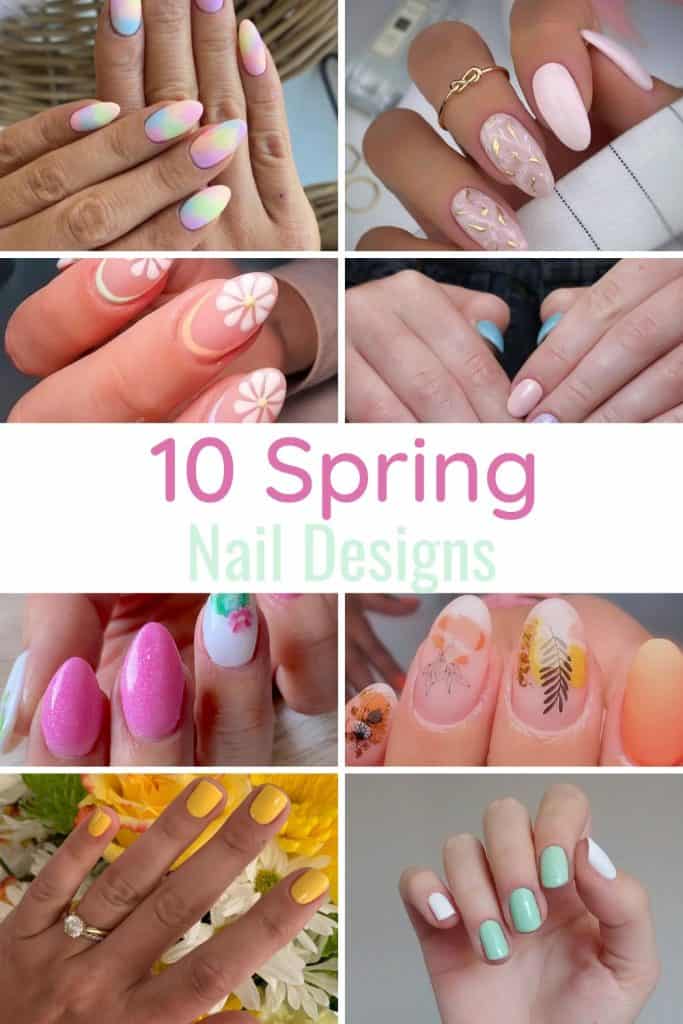 What are your favorite spring nail designs? Please share with us below!