Valentine's Day is a day all about love and spending time with those that you love.
While Valentine's Day might not be everyone's cup of tea, Valentine's Day nail designs are always a fun way to enjoy this time of year.
From simple pink to hearts and prints, I have everything you need to create the perfect Valentine's Day nail designs for yourself.
Here are 10 Valentine's day nail designs that you can make yourself from home. Also, look at these spring nail designs ideas too for a wider range of nail designs.

Check: Nail Polish Monthly Club Subscription Boxes
Our Top Picks
This post contains affiliate links, and I will be compensated if you make a purchase after clicking on my links.
Check out the table for a quick overview of our favorite nail polishes to use for these designs, then read on for more details!
10 Valentine's Day Nail Designs to Try!
I absolutely fell in love with these gorgeous nail designs and I'm sure you will too!
1. Heart and Lines Manicure
Misa Truth serves as the perfect background for colorful lines and tiny hearts which are perfect for that sporty, romantic look.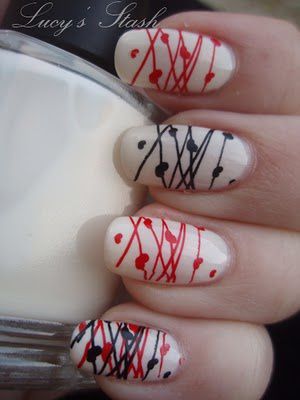 Get monthly nail art kits delivered right to your door!
CHECK: Cute St Patrick's Day Nail Designs
2. Sparkle Red Valentine's Day Nails
The sparkles in China Glaze's Ring in the Red are made even prettier with a fishnet design and tiny heart French tips using OPI's Pink Friday.
These colors are the perfect complement to just about any nail art design!
3. Light Pink Gel Nails
If you prefer something simple, yet romantic, you can try plain pink gel polish. This one uses a gel kit from My Kit by Sensationails.
Make your gel nail polish last longer with this base coat!
4. Valentine's Day Heart Nail Art
Glittery red polish with red hearts and one tip that is made to stand out using a white base with uber red hearts!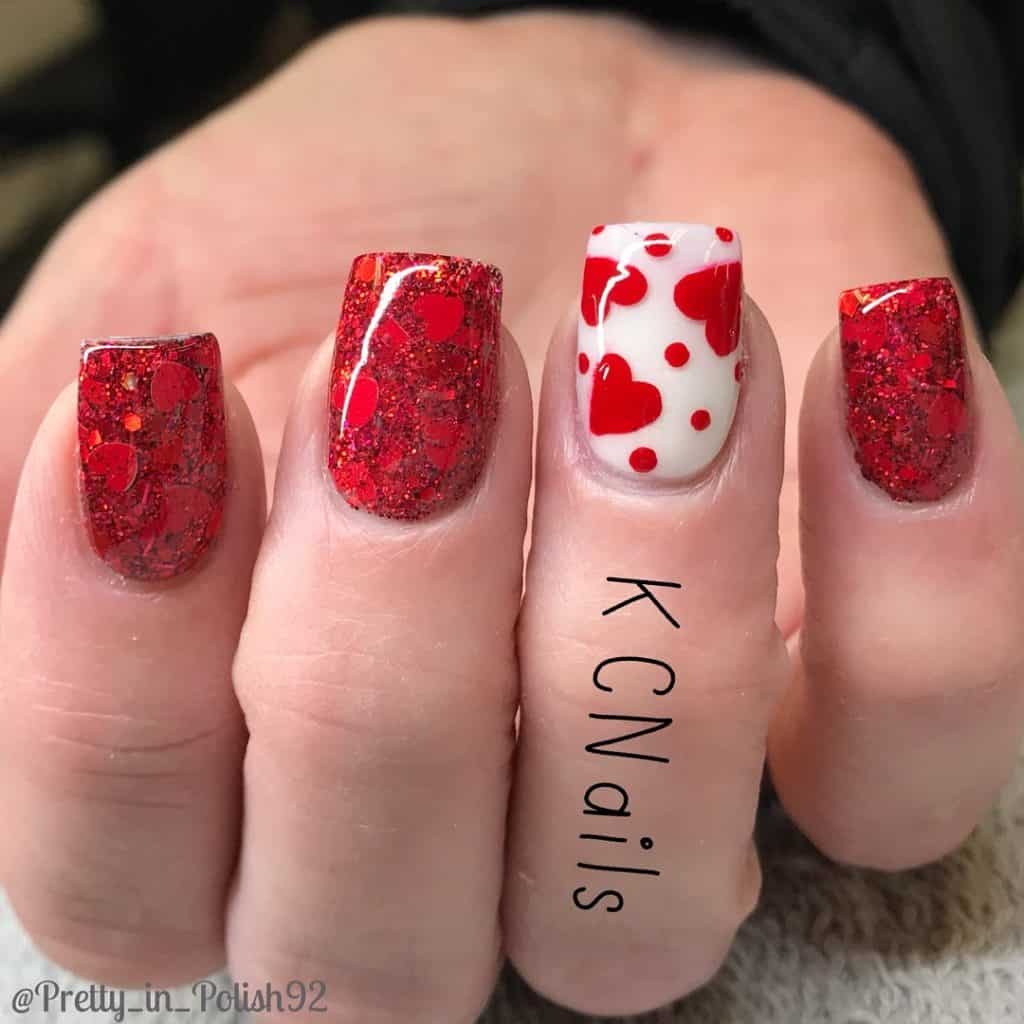 Perfect for that V-day date with someone special.
Try this all-in-one nail paint for a better look!
5. Heart Tip Nail Art
Not just French tips but hot, red heart French tips oozing with appeal! (Yes, it's S-E-X-Y! Mike drop. Done.)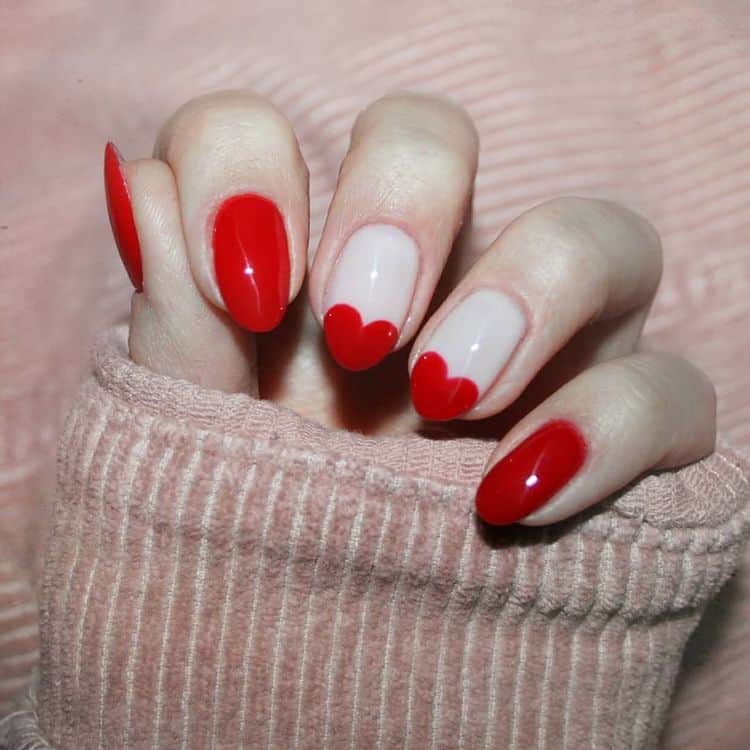 Try this to help get rid of dry skin and raggedy hangnails!
6. Small Heart Valentine's Nails
Cuteness is defined through a light pink base topped with a single red heart.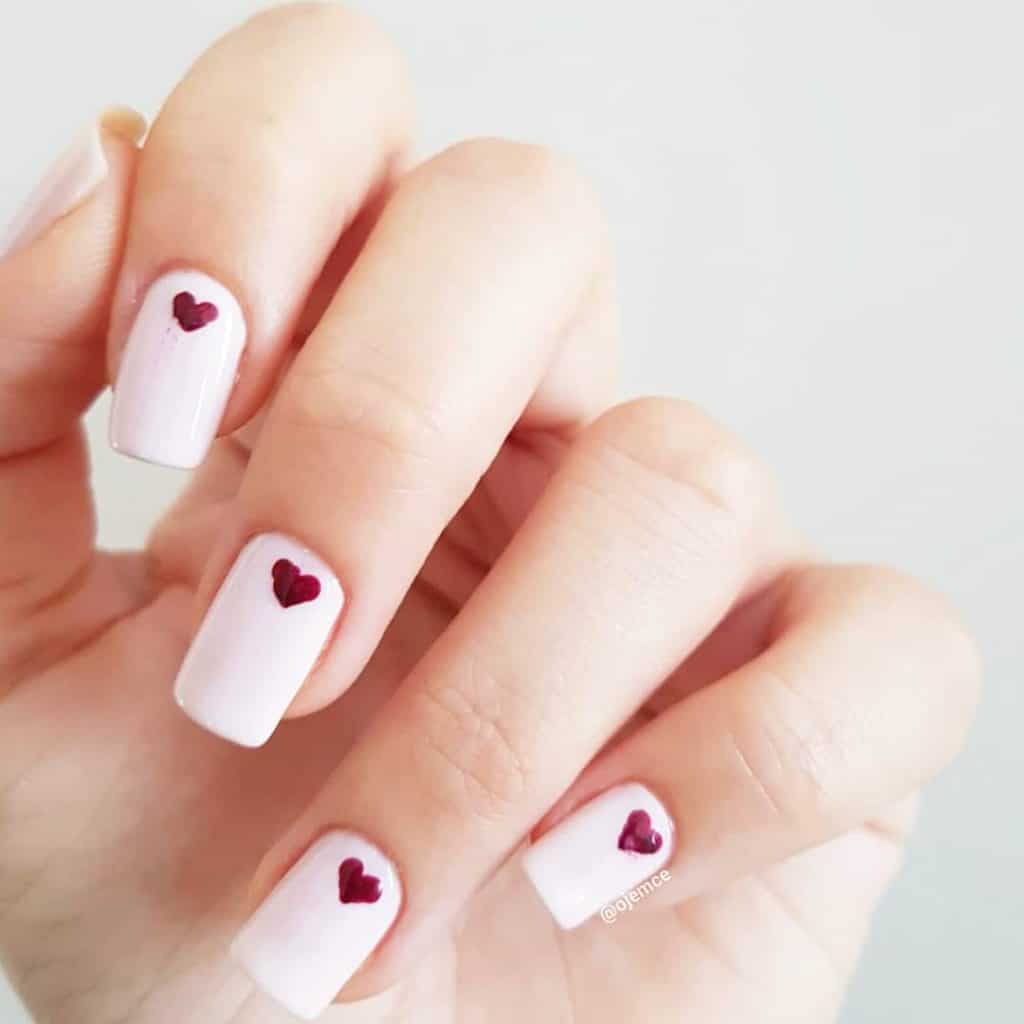 7. Colorful Heart Nails
Who says that hearts should come in only one color? Different colored hearts set in a light base makes for a fun Valentine's day evening.
8. Black and Pink Valentine's Nail Design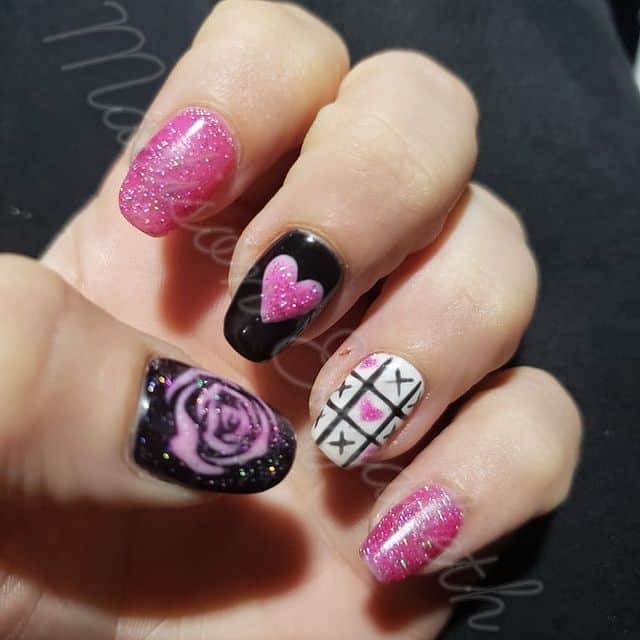 You don't need to like K-pop to appreciate black and pink. For a more sophisticated touch, you can try a black base accentuated with sparkly pink hearts.
Not everything is red during Valentine's, after all.
Lock in your gel nail colors and keep them vibrant with this amazing lamp kit!
Another take on red heart French tips but this time, using a pink base to bring out that young, girly feel. Imagine it with your favorite flowy dress to make to complete that V-day look.
This kit is everything you need for gorgeous glittery nails!
10. Heart Ombre Nails
Tweak the ombre glam with glittery silver tips accentuated with sparkly red hearts for that Valentine's evening date. With a wine glass on hand, that will surely catch attention.
In Conclusion
Valentine's day is a special day that speaks of love, but not necessarily romances. It's not just about loving someone but loving yourself too!
What better way is there than to glam yourself up? Your nails are part of the glam.
Hoping that these nail ideas will help you feel all that self-love — and more! — on that day of hearts and love.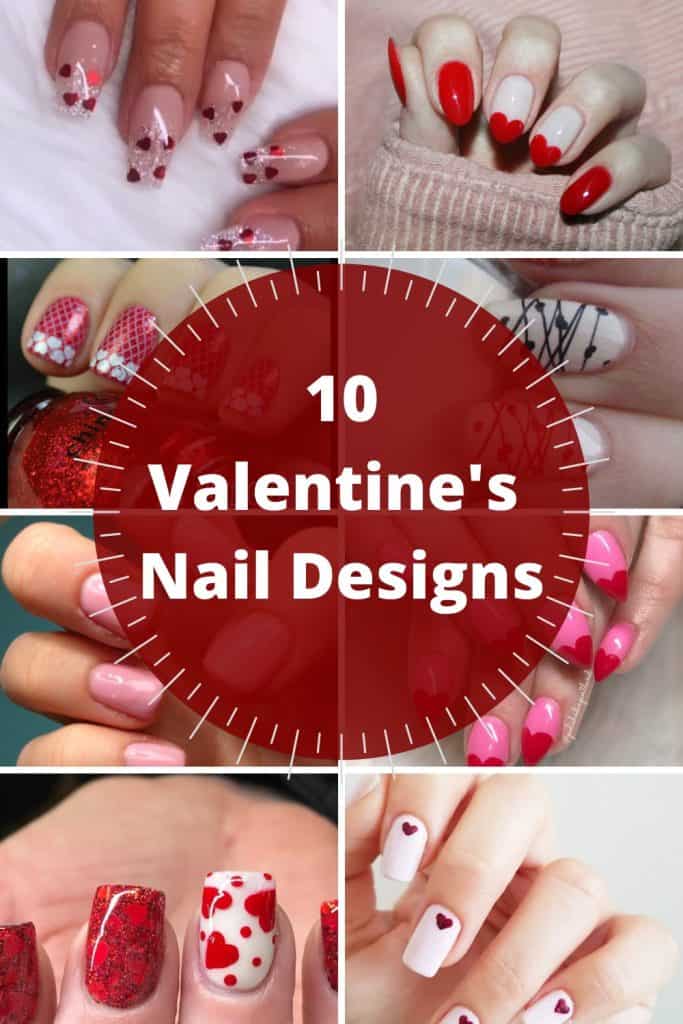 What are your favorite Valentine's Day nail designs? Let us know in the comments below!