Are you curious about the effectiveness of the Mlay RF Radio Frequency?
These 4 videos of before & after will provide further insights into this skin treatment!
Check: Best RF Facial Machines
How Does Mlay RF Radio Frequency Work: 4 Before & After Treatment Videos
#1 Tummy Tuck Dog Ear Correction
This treatment is for those who have undergone tummy tuck surgeries and provides firmer skin against fat cells.
The Mlay RF Skin device will enable you to use six sessions to complete this procedure. Noticeable changes have been seen from the span of two sessions.
More information concerning this product can be seen here:
#2 Radio Frequency Machine for Crow's Feet and Wrinkle Treatment
You can use Mlay RF energy to reduce fine lines and tighten your loose skin.
In the video below, the YouTuber focuses on her eyes, particularly the crow's feet, and tries to reduce the appearance of wrinkles. The result is a reduction of lines, tighter and lifted faces, and toned cheeks.
Watch this video for more insight:
Also Check: Skin Tightening Machine for Stomach at Home
#3 Radio Frequency Treatments for Scars on Tummy Tuck Area
In this particular video, the YouTuber makes use of micro-needling (Microneedle Radiofrequency) along with the Mlay Rf facial machine.
However, you don't necessarily need to follow the exact non-invasive procedure.
Her focus is on using the facial skin tightening machine for the stomach on the scars around the tummy tuck. The Mlay RF device not only lightens the scar pigments.
RF treatments also smoothen out the texture and provide a radiant glow. It takes her about five minutes to complete the entire RF treatments procedure.
To follow the procedure, watch this video:
#4 Post-Surgery Excess Skin Rejuvenation Treatment
The YouTuber explores the benefits that the Mlay RF skin tightening machine offers. While she does that, the YouTuber also summarizes the results of using the facial tightening machine.
As per the video, the result that you see has been achieved after using the Mlay RF skin tightening lifting machine for a total of four sessions.
She focused on this type of radiofrequency device around the dog ears of her skin. Within a month, she used these RF machines for one session at a time.
After the third session, you can notice that fine lines are still visible if you're in a sitting position, but while standing, they are much less prominent in comparison.
To see the entire process, see this tutorial:
Conclusion
The production of collagen decreases significantly as we age. Notably, having smooth and healthy skin is an objective for many.
We seek products that are of good quality and have excellent results. Radiofrequency has been studied well and has proven results.
Radiofrequency skin tightening therapy is beneficial as it works on various skin types and focuses on the dermis, among the deeper layers of skin tissue. [1]
This device for skin tightening heats this layer by providing radiations of low energy, which is entirely safe for use. [2]
That enhances the production of collagen (collagen fibers), skin elasticity, reduces sagging skin and wrinkles. [3]
Resources
1. What Is Radiofrequency Skin Tightening? [Internet]. WebMD. Available from: https://www.webmd.com/beauty/what-is-radiofrequency-skin-tightening#1
2. Are Radiofrequency Treatments Safe? – American Board of Cosmetic Surgery [Internet]. ABCS. 2020 [cited 2022 Jan 5]. Available from: https://www.americanboardcosmeticsurgery.org/are-radiofrequency-treatments-really-safe/
3. What Are the Benefits of RF Facial Skin Tightening? | Aurora Obgyn [Internet]. Aurora Medical Spa. 2021. Available from: https://auroraobgyn.com/what-are-the-benefits-of-rf-facial-skin-tightening/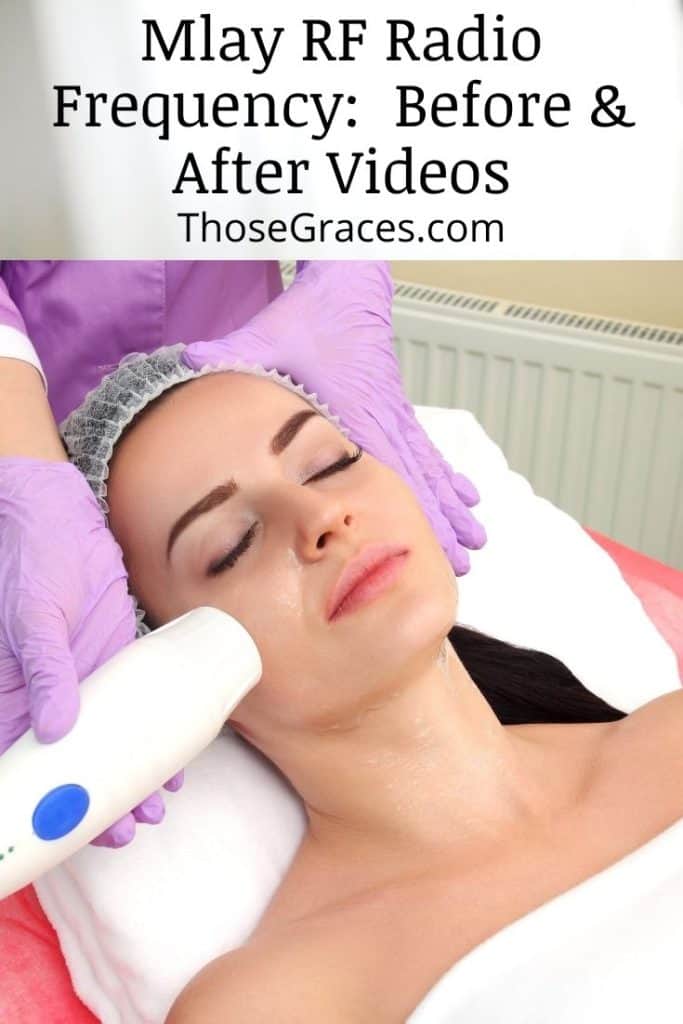 What are your thoughts on Mlay RF device? Let us know in the comments below!