Wearing green on St. Patrick's Day is a must. If you're looking for a fun way to celebrate the luck of the Irish this St. Patrick's Day, you can't go wrong with a fun nail design.
No matter how you plan to celebrate this year, you'll want to check out these beautiful St. Patrick's Day nail design ideas to help you get a great pair of nails to go with your outfit this year.
Here are the best St. Patrick's Day nail designs.
Check: Gorgeous Valentine Gel Nails
Our Top Picks
This post contains affiliate links, and I will be compensated if you make a purchase after clicking on my links.
Check out the table for a quick overview of our favorite nail polishes to use for these designs, then read on for more details!
Top Benefit
Ultra sparkling glitter comes in 12 amazing colors
Made of high quality materials
28 Days No Peel-off & Bubble Free
Speed Curing with LED Nail Lamp
12 Cute St. Patrick's Day Nail Designs
1. Green and Clover Nails
Different shades of sparkly greens with a four-leaf clover sticker for that extra lucky touch!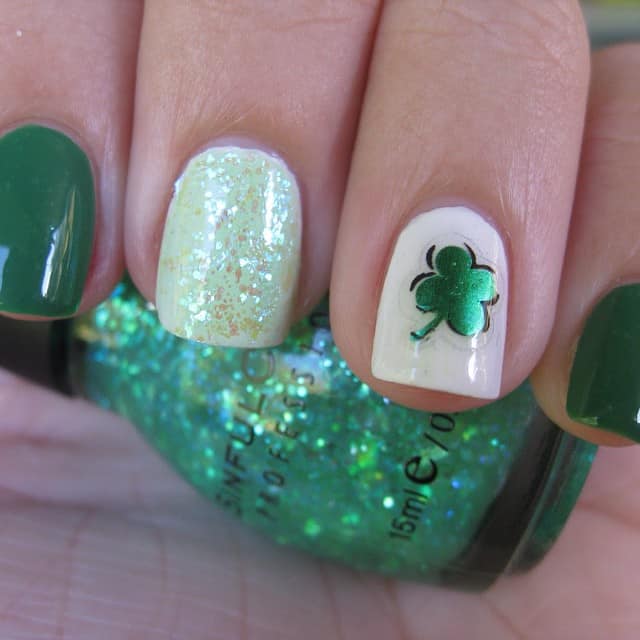 Achieve it using these nail polish glitters!
2. St. Patrick's Day Nail Art
Clovers, the leprechaun buckle, green polka dots on a white base. You can't get more Irish than that!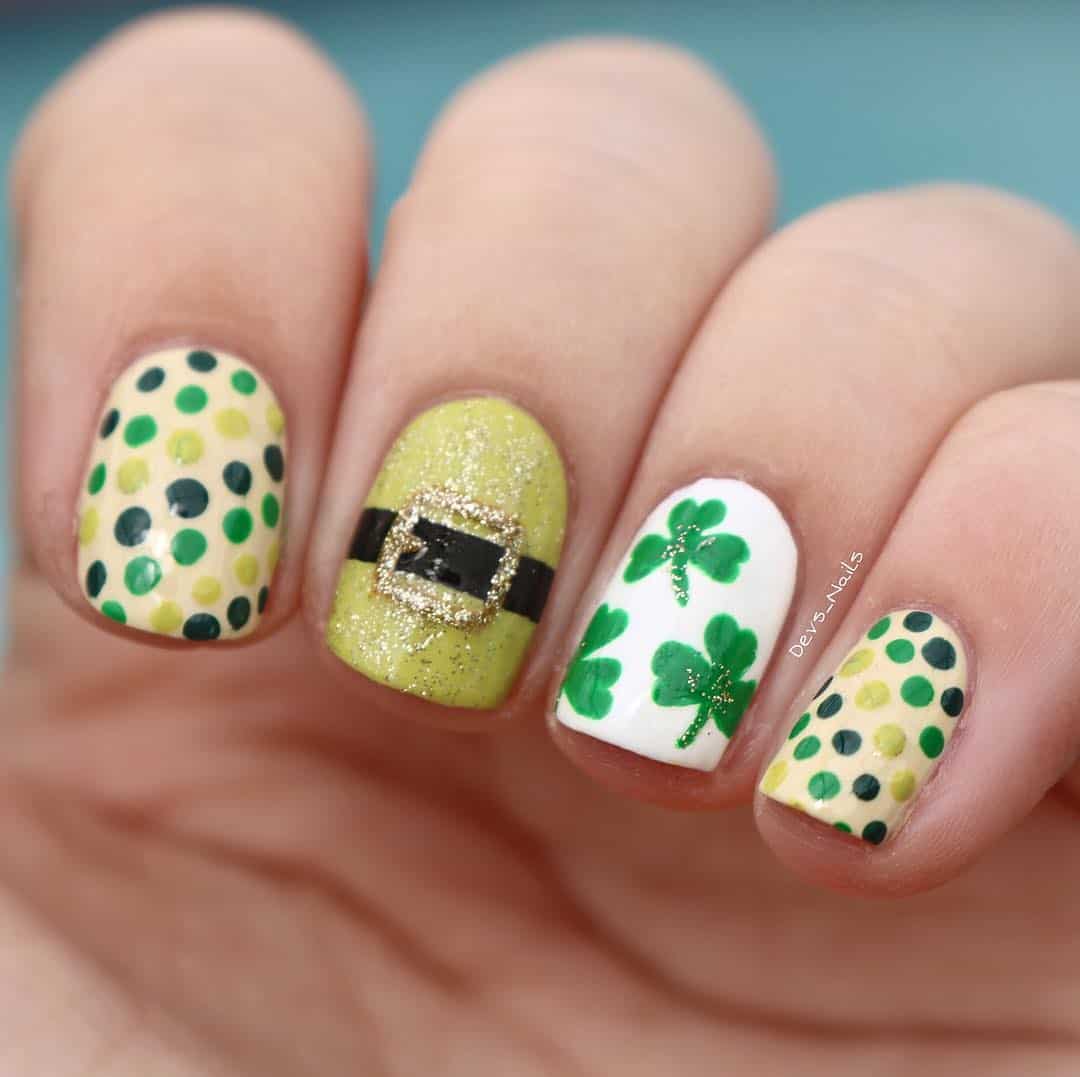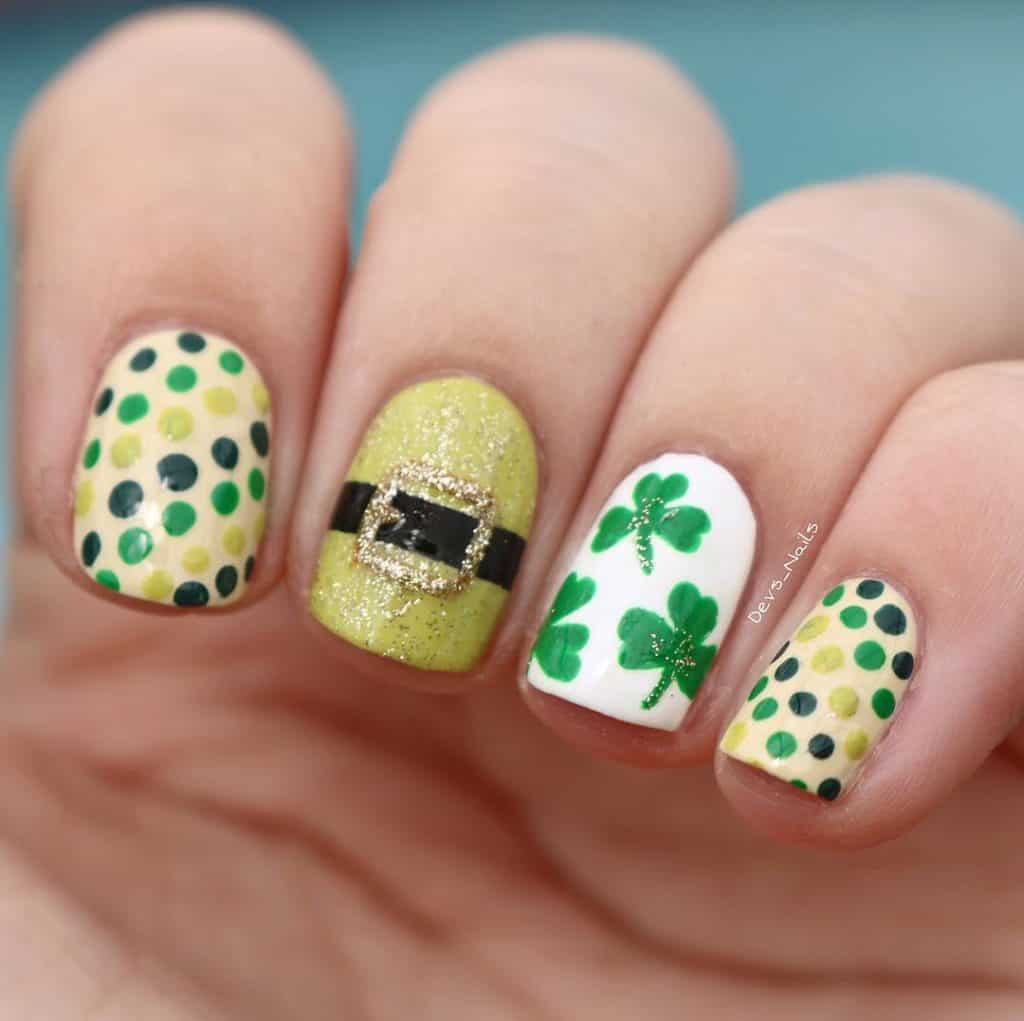 Below are some pretty nail art glitters:
Don't forget to check this nail stamping subscription box!
Gold sparkles on green backgrounds and a single sparkly gold design are what you find besides rainbow colors in this nail art!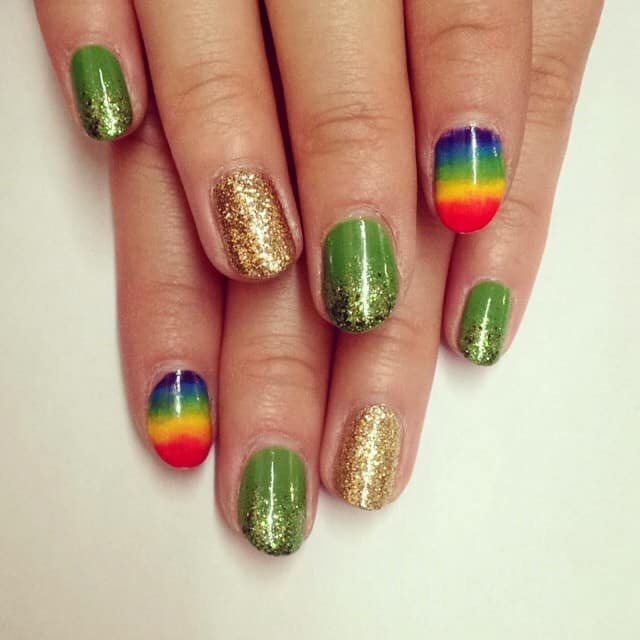 Get monthly nail art kits delivered right to your door!
Look to the rainbow in that sea of sparkly green!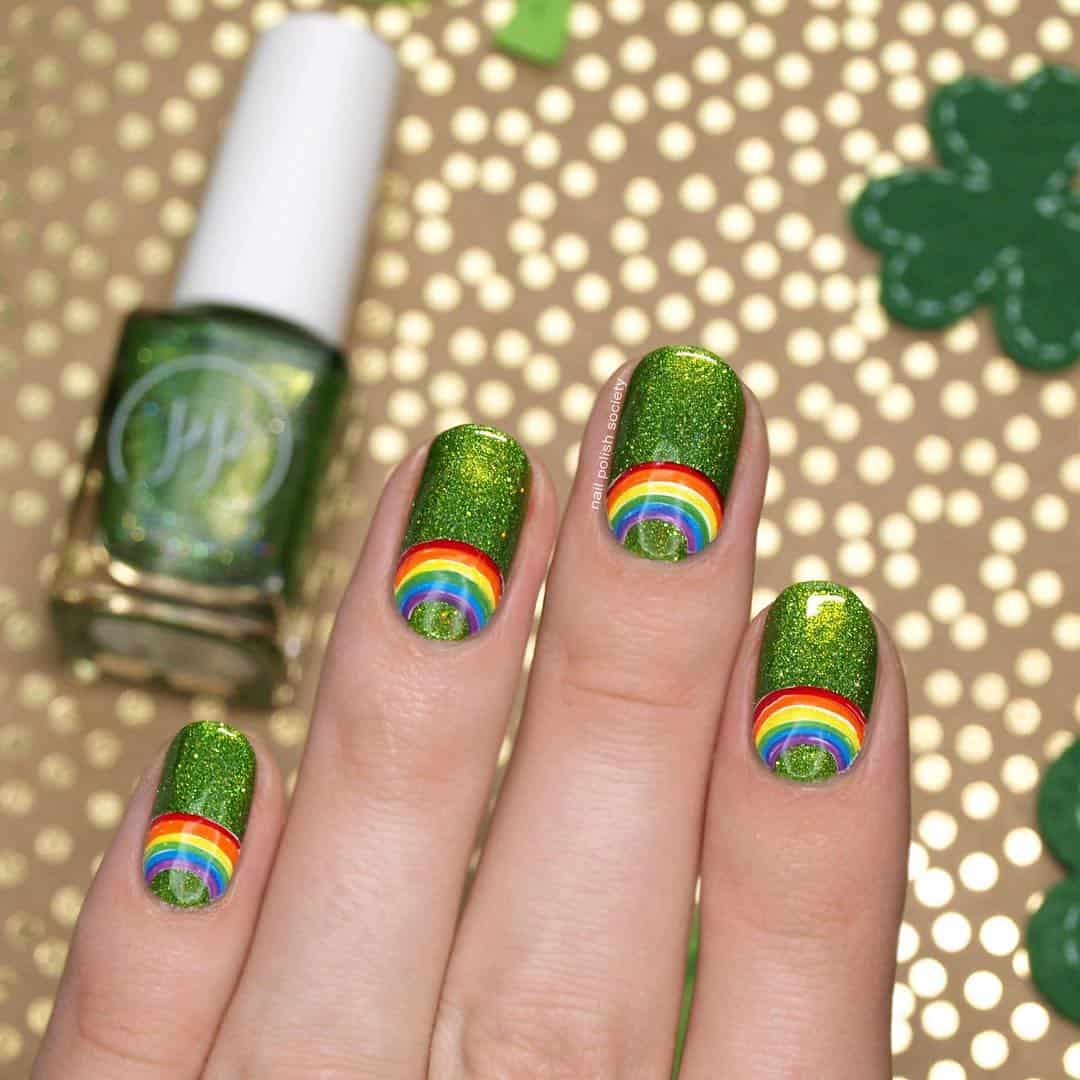 Check this worth-it nail polish kit:
Also, Check Spring Nail Design ideas to try.
5. Leprechaun Nail Design
Indeed, those leprechauns and rainbows will not add just luck but also fun for you on St. Patrick's Day!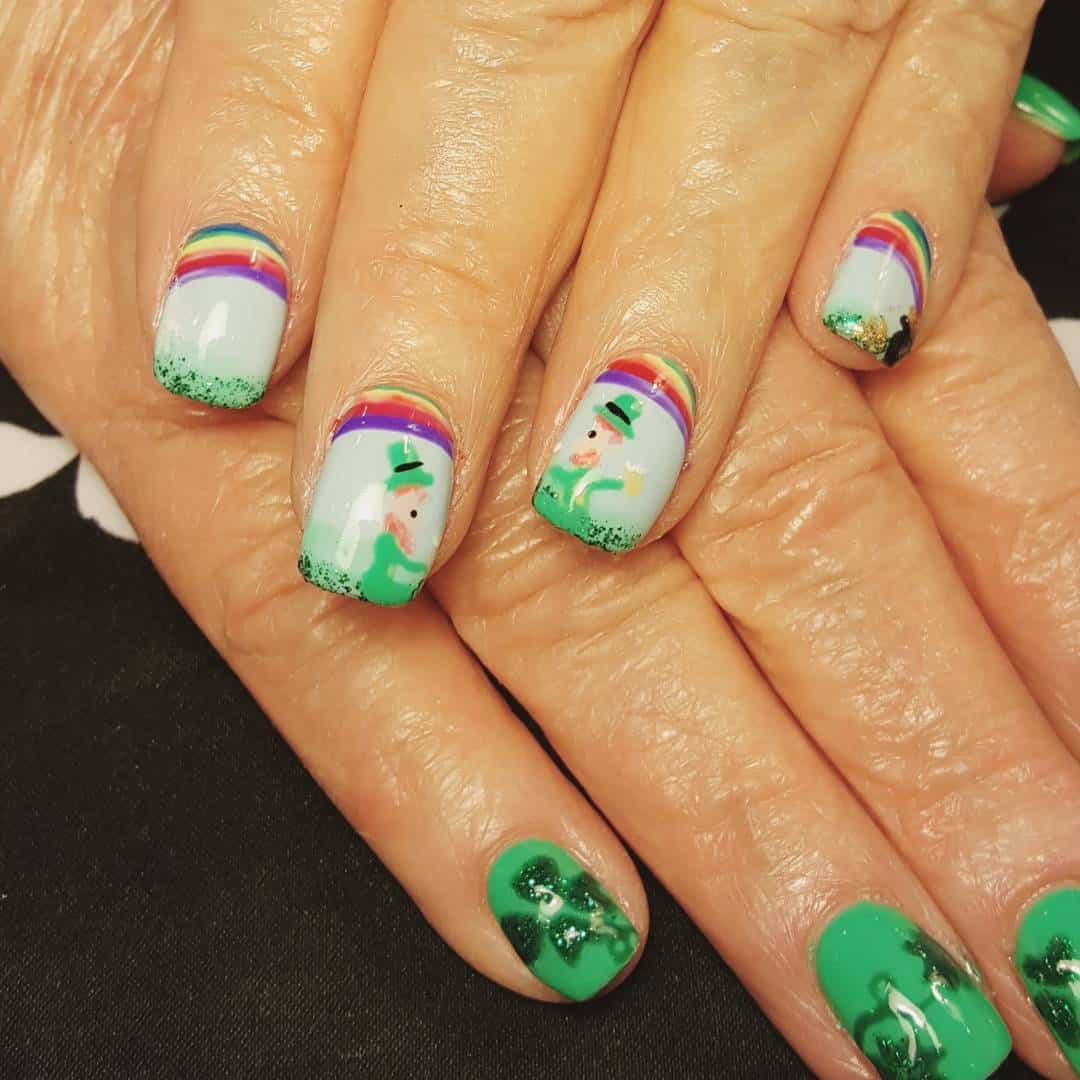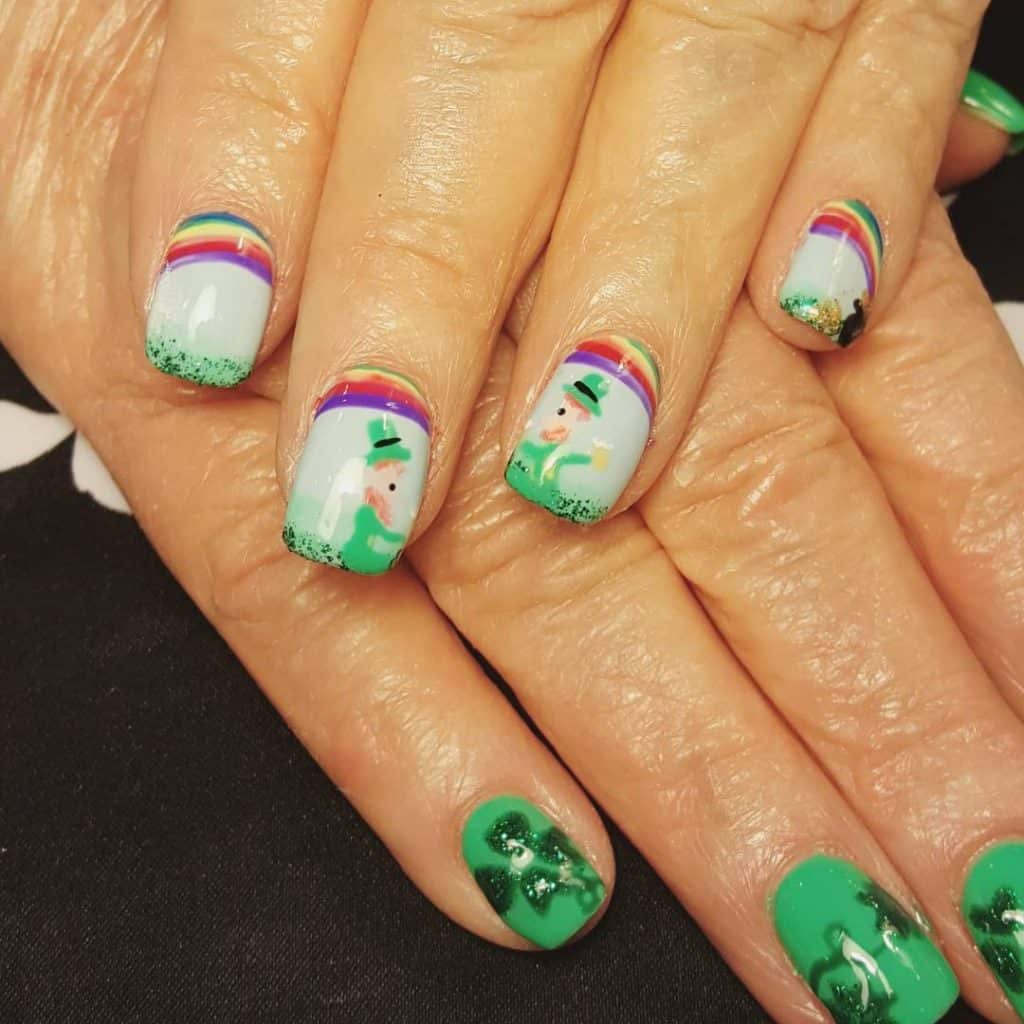 6. Green Ombre Nails
A combination of fun and chic is what goes with these sparkly ombre green nails. Don't forget to add in the clovers for good luck!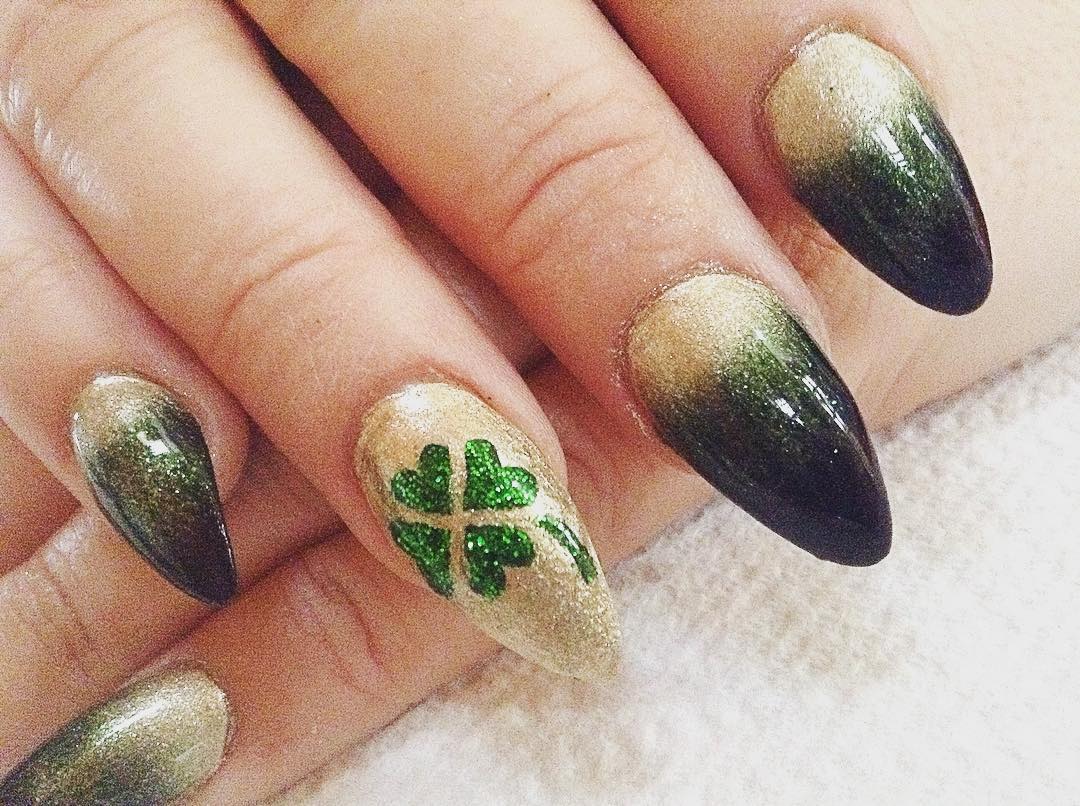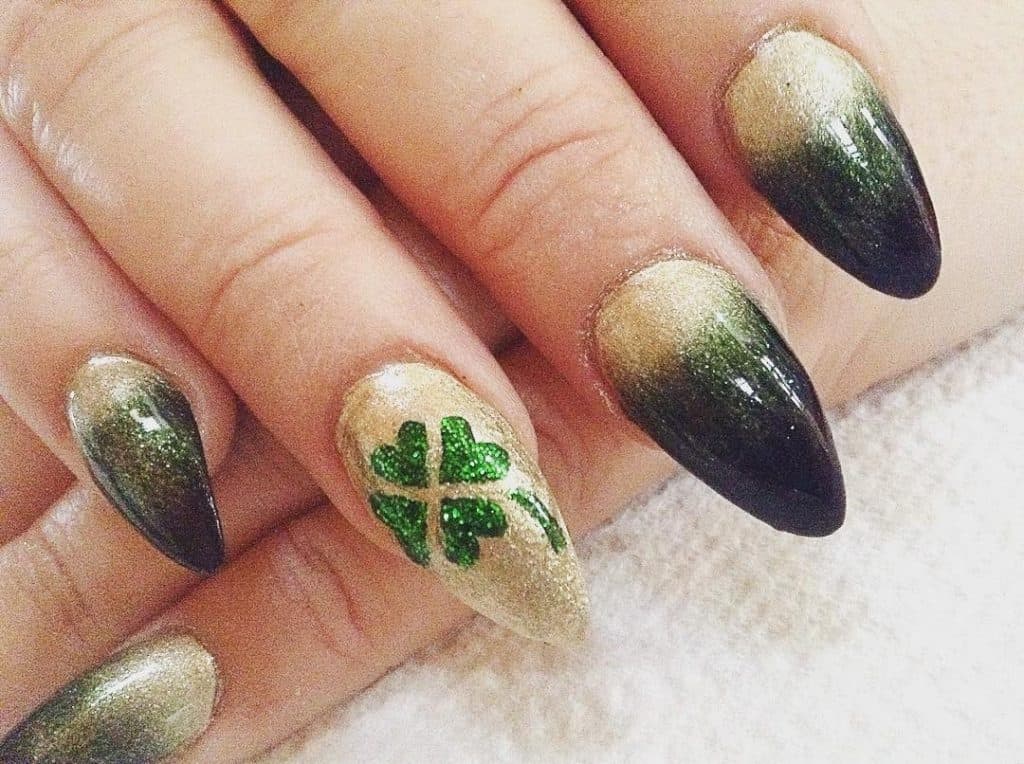 7. Matte Green Sparkle Nails
Have an evening date for St. Patrick's Day? This dark, matte green sparkly nail color is sure to add an air of mystery and style for that St. Patrick's Day evening.
8. Green Stripe Nails
Green and gold stripes give that sporty, fun, and casual look that's perfect for St. Patrick's Day celebrations! Don't forget to add in that Guinness while you're at it!
9. Irish Tartan Nails
Not only green but green with tartan plaids! Put in a single, dark green shade with that gold clover because you must not do away with luck on St. Patrick's Day!
Get this amazing nail polish kit!
11. Running Leprechaun Design
Because that leprechaun has to bring you that gold! On a background of green, it should be perfect!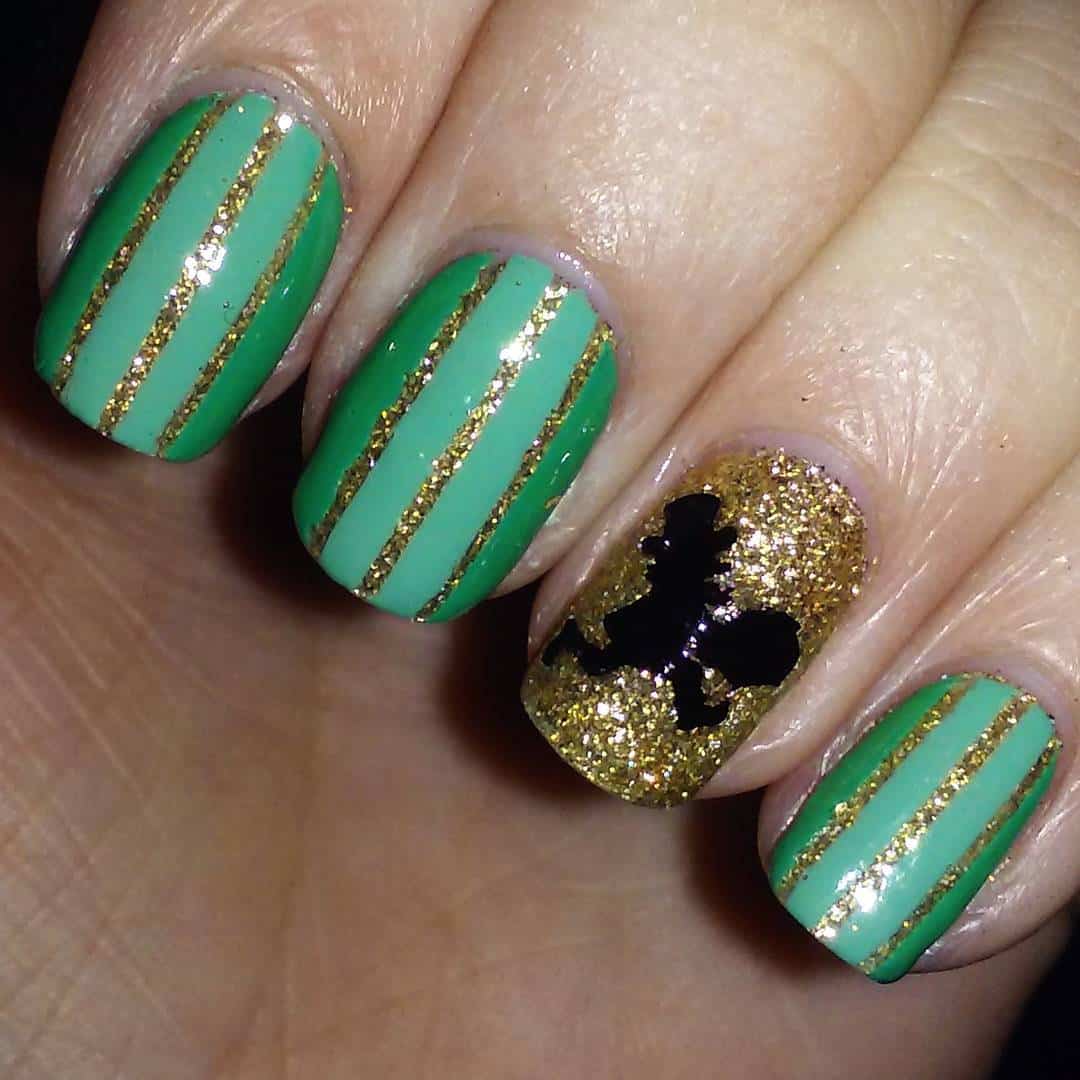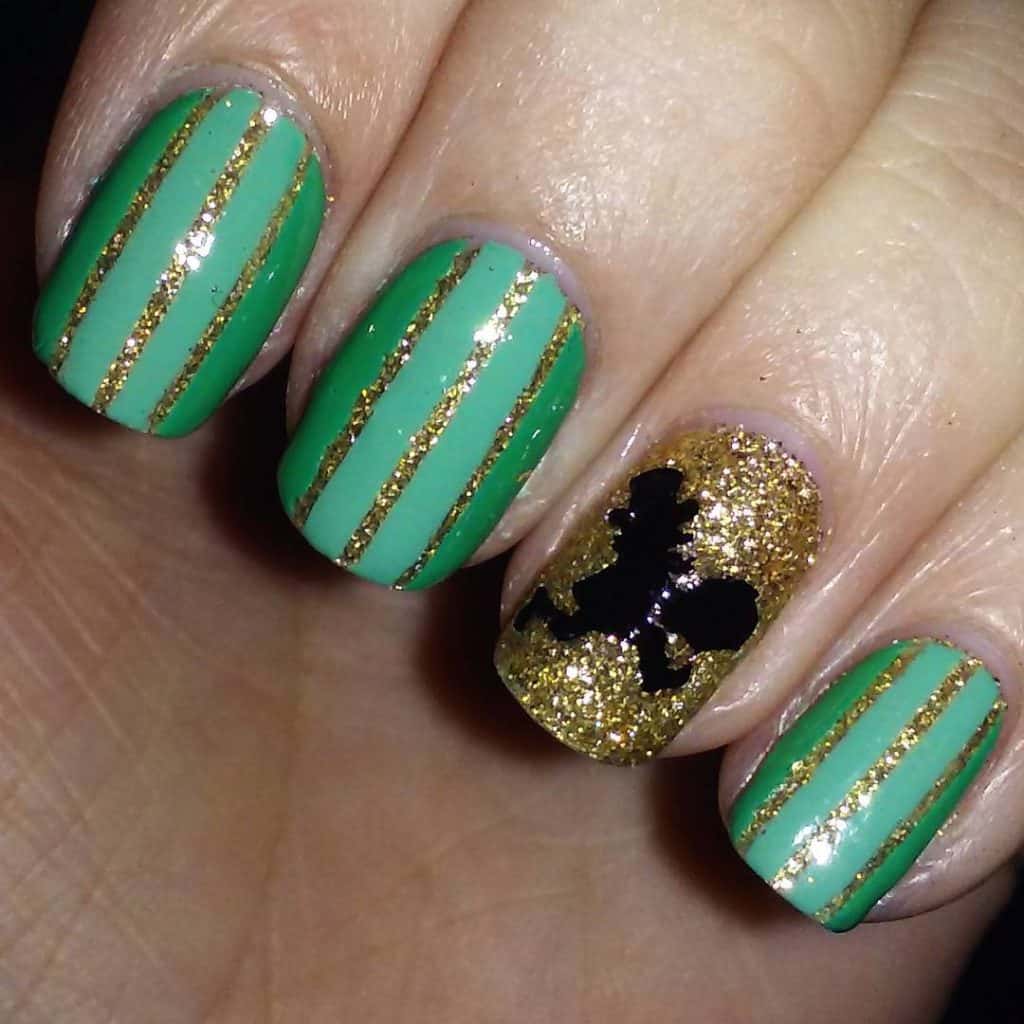 Add additional accessories to your nails using this kit!
11. Clover Nails
Horseshoes and all those four-leaf clovers on green, sparkly backgrounds. Can never get enough of luck…and four-leaf clovers!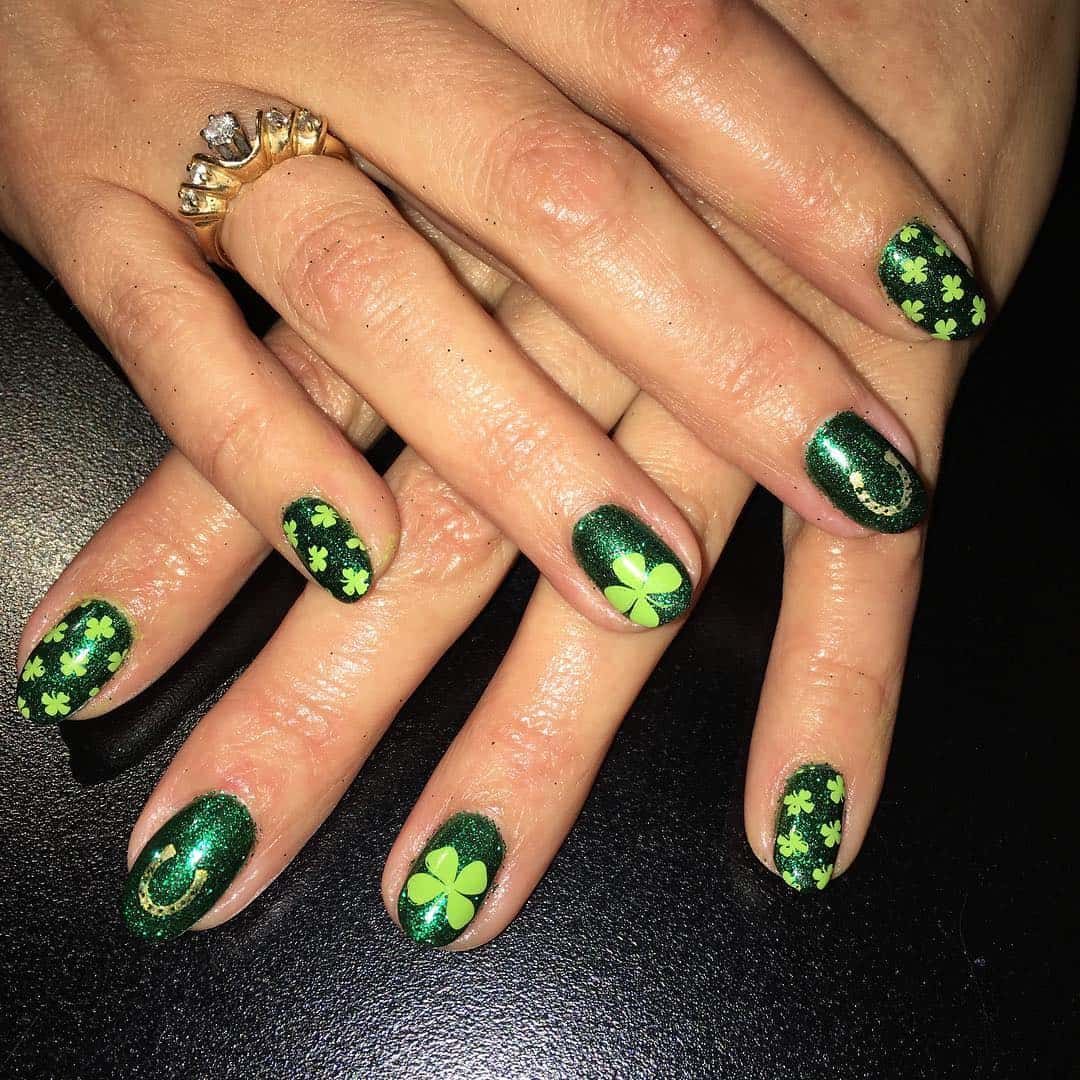 12. Green St. Patrick's Day Nails
If you want to try something artsy without breaking tradition, these nails with touches of green and white designs give a twist to everything else St. Patrick's Day.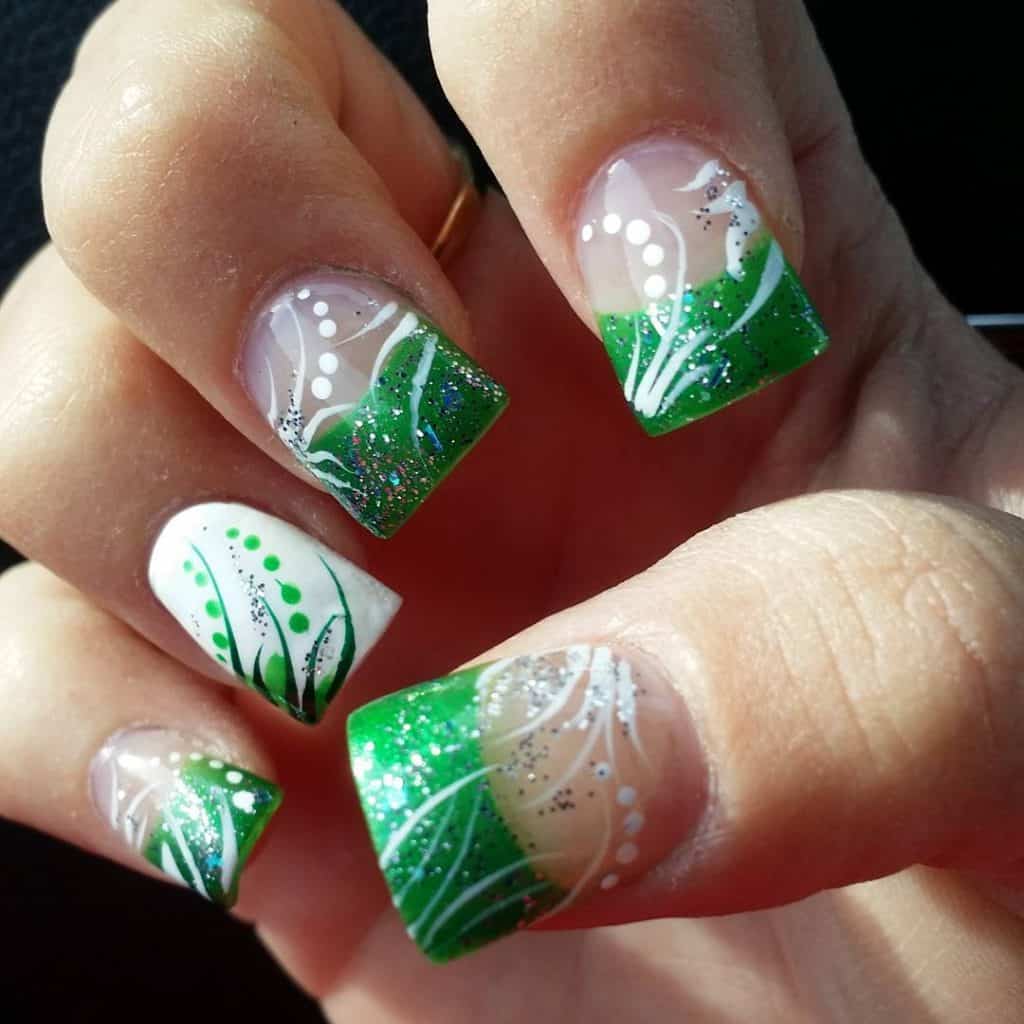 In Conclusion
It's all about fun, and it's all about tradition. It's celebrating culture in a place of diversity.
So go out there, get lucky and celebrate St. Patrick's Day with these nail designs that are perfect for the occasion!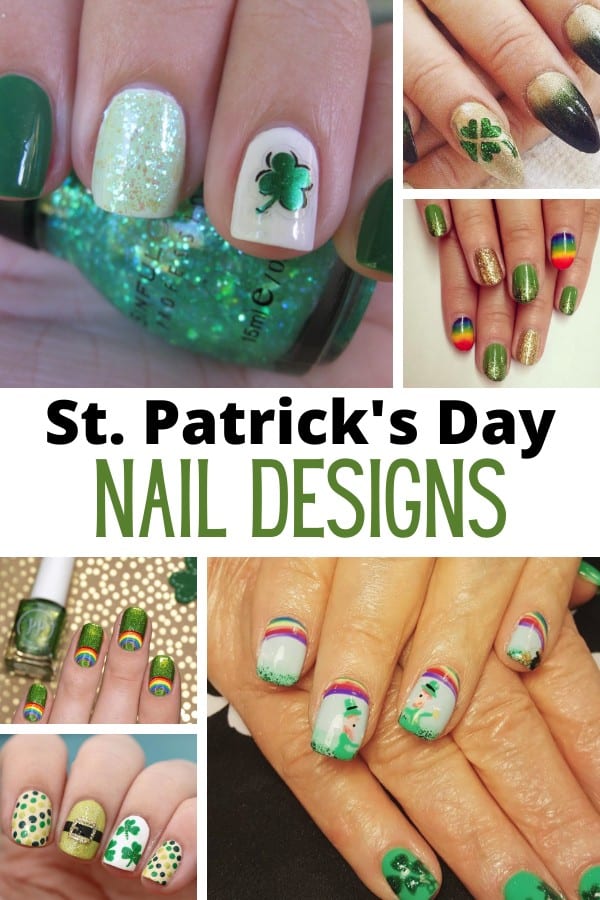 What are your favorite St. Patrick's Day nail designs? Let us know below!