Want to know where to apply eye cream in Korean skincare routines?
I've got you covered!
From relieving puffiness to eliminating dark circles, I'll help you figure out exactly when, where, and how to use your eye cream for maximum effectiveness.
Read on to learn more!
When and Where to Apply Eye Cream in Korean Skincare Routines
The eyes are one of the most important and delicate parts of your skin. Whether you are wearing makeup or going for a natural look, you need to pay close attention to them.
However, the eyes also tend to be the first part that shows up early signs of aging. So the rule of thumb is to start applying cream when you start noticing the creases on the outer corner of your eyes.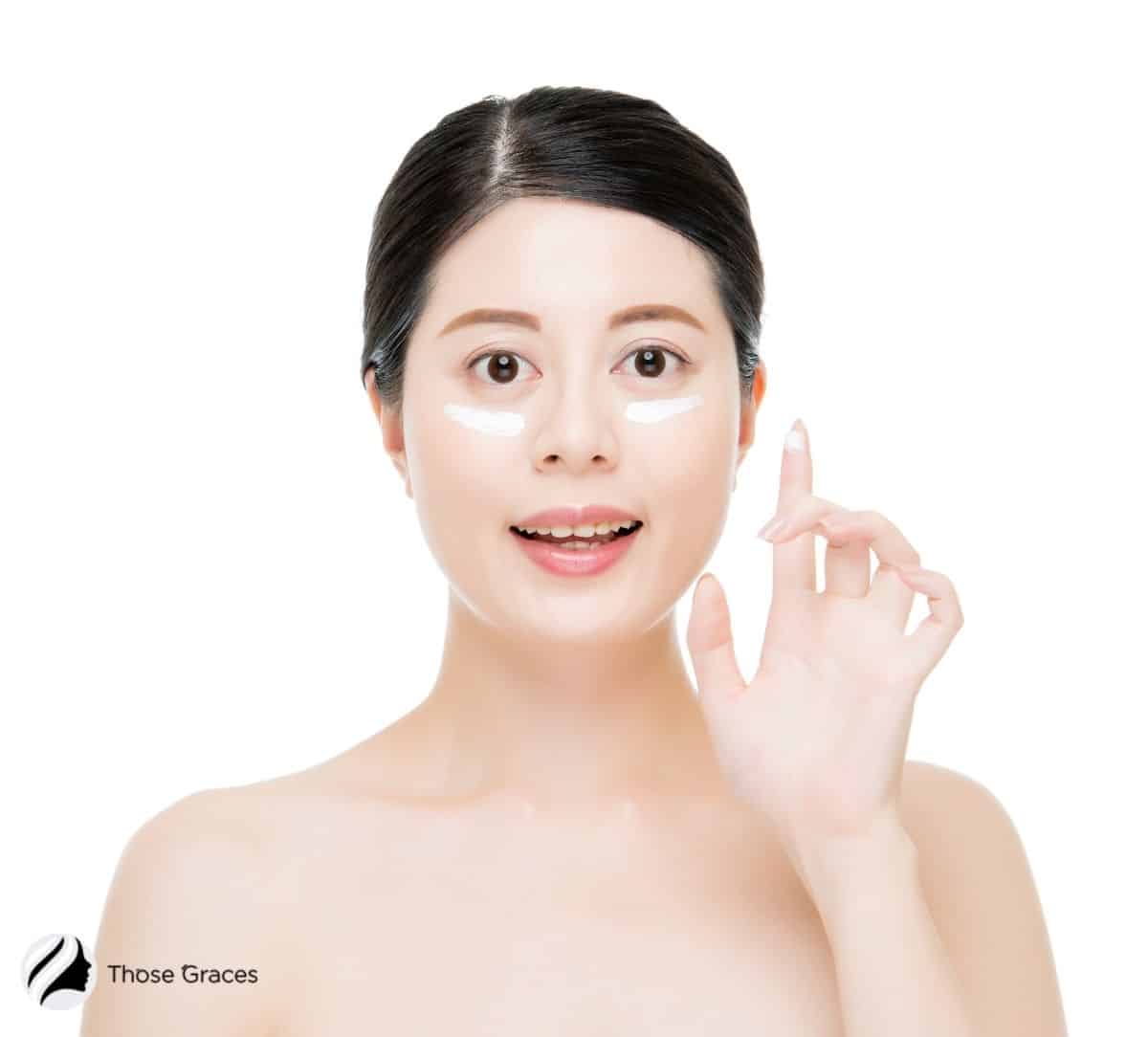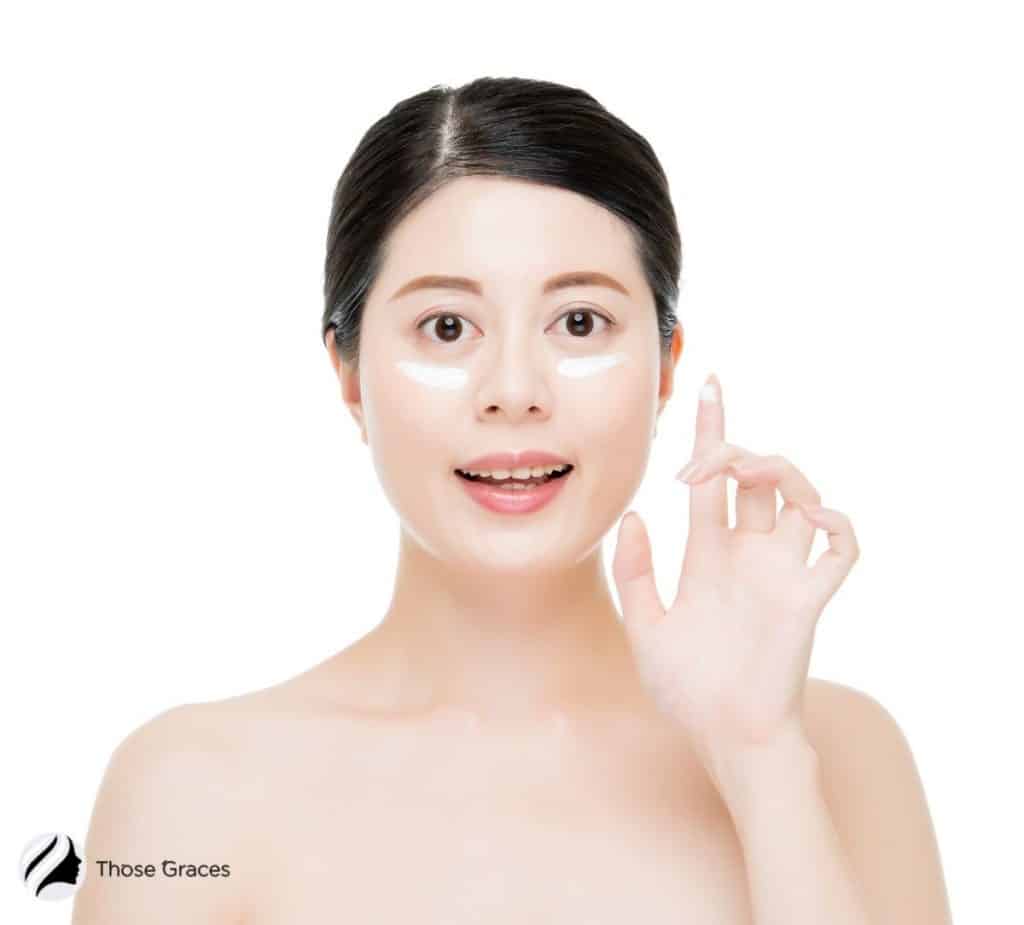 Of course, it's not as simple as just smearing a bit of your favorite cream under your eyes and calling it a day! You have to use it the RIGHT way.
If you are ready, then follow the three easy steps to start caring for your under-eyes.
Cleansing is always the first step towards beautiful skin, and your under-eye area is no exception. This step will help remove all impurities from the skin and get the most Korean skincare products.
Make sure you use something gentle enough for this area, of course. Skip harsh exfoliators and chemical-laden peels. I like to start with a simple soft wet cloth.
If that doesn't do the job (if I'm wearing heavy-duty eyeliner, for example), then I use an eye makeup remover wipe.
Step 2- Apply Your Eye Cream
Take out a pea-sized dollop of cream and apply it beneath both eyes. With the ring finger, start massaging in a circular motion.
Why the ring finger, though? The index finger gives you a lot more control, right? That's exactly why, actually.
Try it out and you'll see. When you use your ring finger you're less likely to press too hard because it's awkward and unfamiliar. As Healthline explains, it's your weakest finger.
Step 3- Gently Massage Your Eyes
Rub your finger gently over each eye, focusing on the skin beneath them. Keep gently massaging until the cream is fully absorbed into the skin.
Keep in mind; do not apply the cream over the eyelids. It can easily seep into your actual eye and cause irritation. Been there, done that! OUCH!
When the eye cream is completely absorbed into your skin; leave your eyes alone for at least one minute before applying the other products.
Better yet, follow this pro tip: Apply your Korean eye cream before going to bed and avoid using your phone after that.
Give your eyes complete rest all night, and the results will be visible in a few weeks.
If you're dealing with acne-prone skin, you may want to check out our article on the best Korean BB cream for acne-prone skin to find the perfect product for your needs.
Do's and Don'ts of Using Korean Eye Cream
In this paragraph, we will discuss the dos and don'ts of using the best Korean eye creams, so you can get the most out of your skincare regime.
Do's
While applying eye cream, make sure to press/tap and massage your eyes.
If you are applying eye cream before makeup, ensure you have used it before applying concealer to your skin.
Don'ts
As you know, eyes are susceptible to irritation and damage, so don't rub too hard or stretch out your skin it while applying skin cream.
If you see your skin is moving around, literally, you are doing it wrong.
Using a heavy amount of cream can give practical and fast results. Use pea-sized Korean eye cream on the bone of brows and little underneath the eyes.
Find the Best Korean Eye Creams for Your Eyes
It's not enough to just buy any old Korean eye cream. You want to invest in the BEST. I always go for creams that are fragrance-free, cruelty-free, and as close to risk-free as possible.
To help you out, here are the must-have ingredients I always look for.
1. Sodium Hyaluronate
It is an essential ingredient that works hard to lock the moisture and keep the skin hydrated. It also helps in improving the production of collagen and prevents signs of premature aging.
2. Retinol
Also called vitamin A, retinol helps in regenerating the skin tone, adding moisture, and reduces the appearance of fine lines, wrinkles, and dark circles.
3. Ceramides
This type of lipid naturally occurs in the skin, eliminates moisture loss, and keeps your skin plump and youthful.
4. Vitamin C
It is one of the powerful ingredients that fight against the harmful effects of free radicals. Like the first ingredient, it also helps boost collagen production.
5. Neuropeptides
This powerful ingredient is superb in improving collagen production and reducing the early signs of aging.
6. Vitamin E
It helps protect your skin from allergies, free radicals, skin irritation, and improves your skin's complexion.
So, you can see how powerful that formula will be if you find one that contains all of these ingredients.
Take note, the results not only depend on the ingredients the product used, but it will also mainly depend on how and where you have applied that product.
Why Choose Korean Skincare Products?
Korean products are in huge demand when choosing cosmetics and skincare products.
Do you know why? Koreans know how to get the best out of skincare products. Our research found that Korean eye cream results are unbeatable in the market compared to other brands. The reason behind the quality of products is how they used ingredients.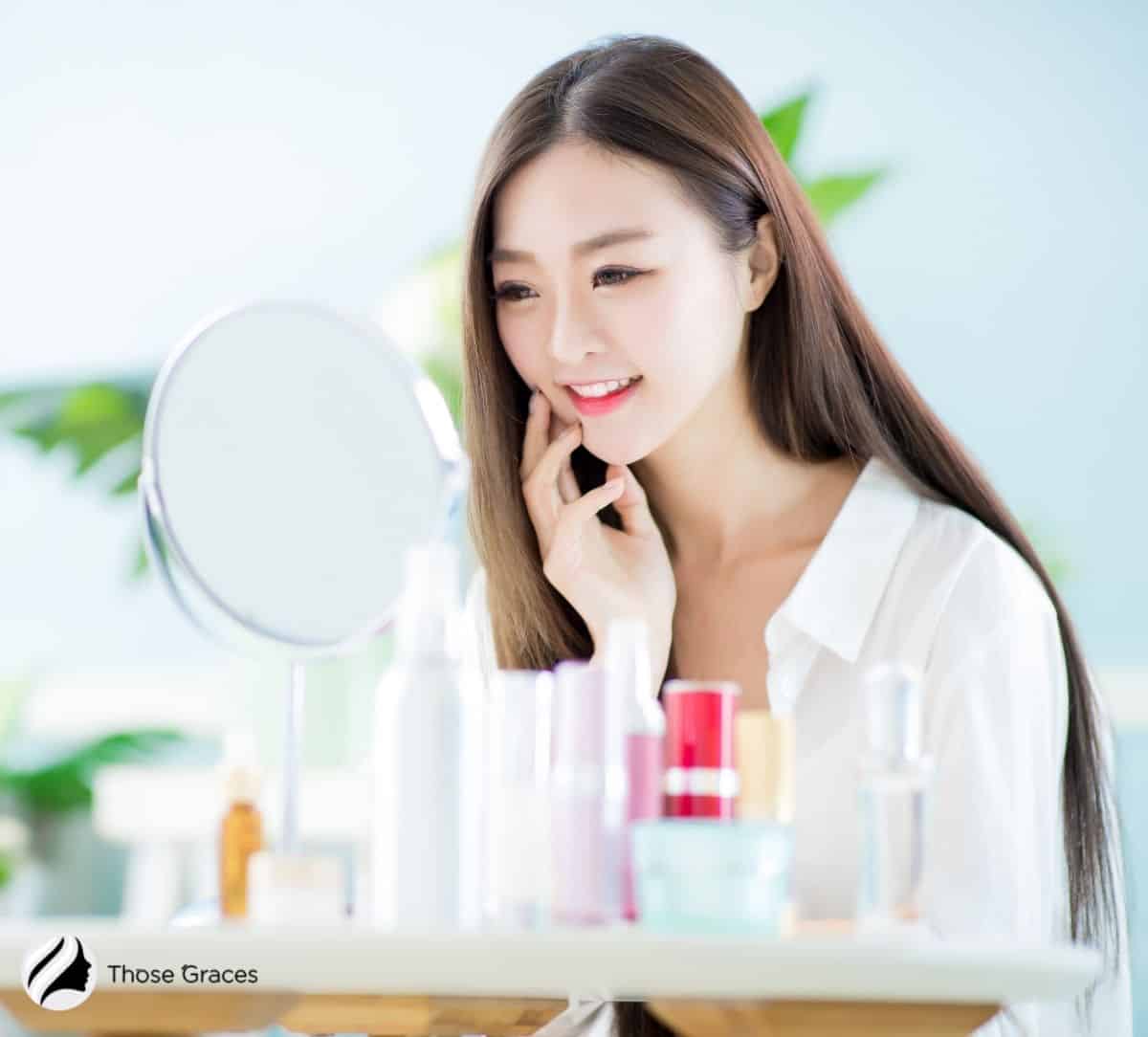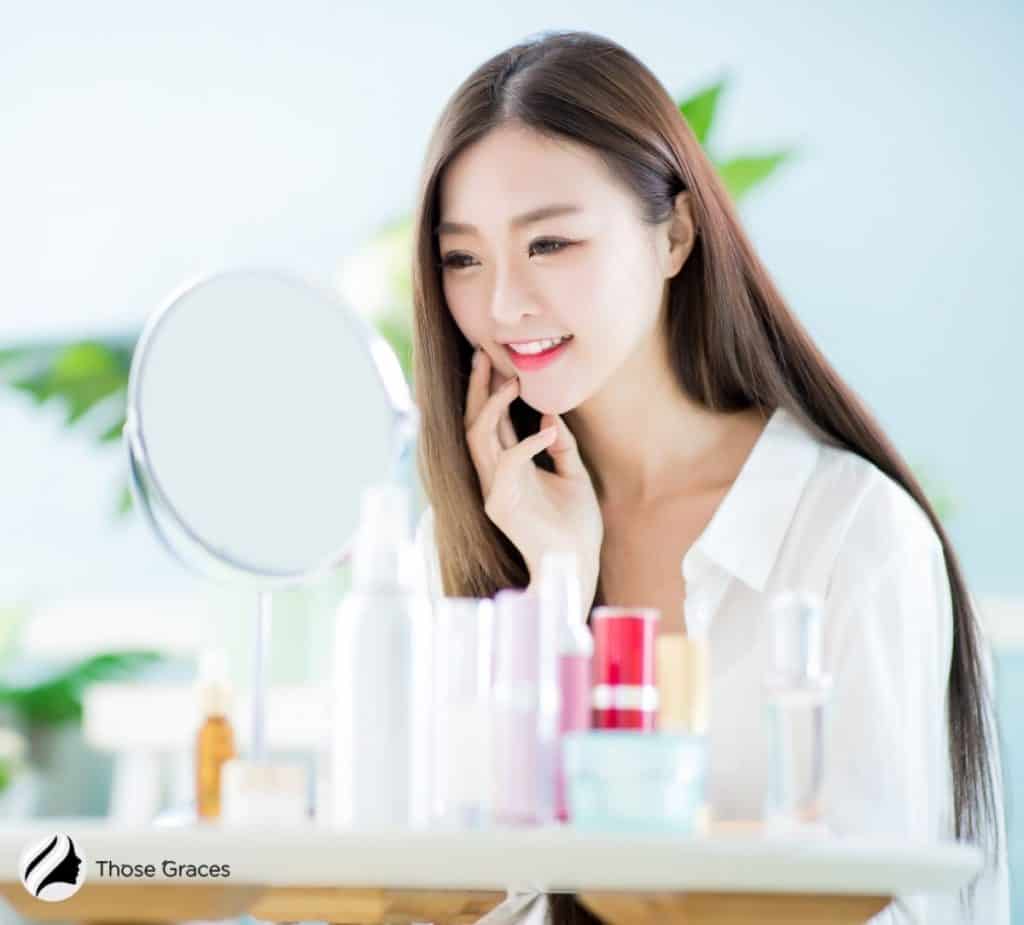 Frequently Asked Questions
What does Korean eye cream do?
Korean eye creams are best to invest in because they are more likely to give excellent benefits, such as:
Reduce puffiness
Improve skin cells
Restores skin damage
Lessen dark circles
Prevent under-eye bags
Give remarkable skin recovery underneath the eyes
Are Korean eye creams good?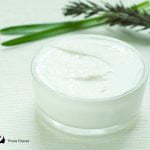 Most Korean eye creams are great for all skin types and issues. They are invigorated with high-quality ingredients, which are clinically proved to rejuvenate skin cells. The ingredients are Hyaluronic acid, peptides, vitamin A, E, C, Ceramides, collagen, and snail filtrate.
Conclusion
Now you know how, when and where to apply Korean eye cream! All that's left to do is grab your favorite and get started!
So, follow the usage steps and enjoy beautiful results in a short time. Be beautiful!
References
Dr. Axe. 2020. "What Are Ceramides? Benefits for Dry, Red or Irritated Skin." Dr. Axe. April 27, 2020. https://draxe.com/beauty/ceramides/.
"How to Apply Eye Cream and Ingredients to Look For." 2020. Healthline. October 14, 2020. https://www.healthline.com/health/how-to-apply-eye-cream#:~:text=How%20to%20Apply%20Eye%20Cream%201%20Best%20way.
Jaliman, Debra. 2011. "Retinol: When to Use It, and When to Avoid It." WebMD. WebMD. August 31, 2011. https://blogs.webmd.com/healthy-skin/20110831/retinol-when-to-use-it-and-when-to-avoid-it.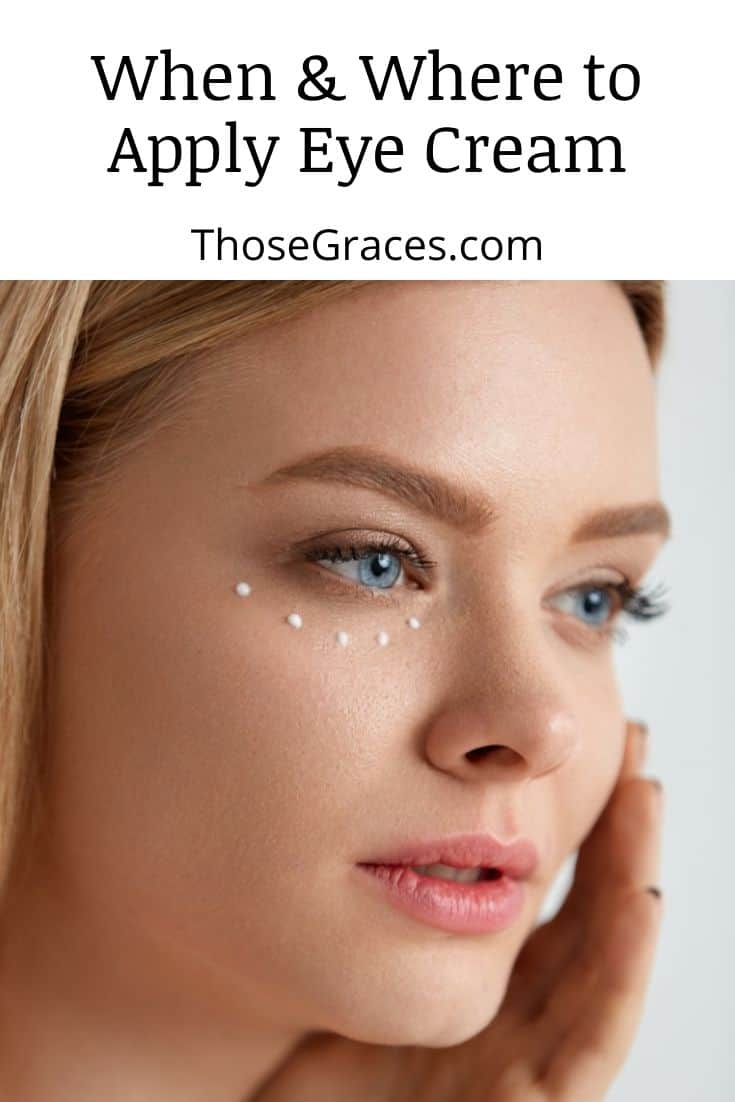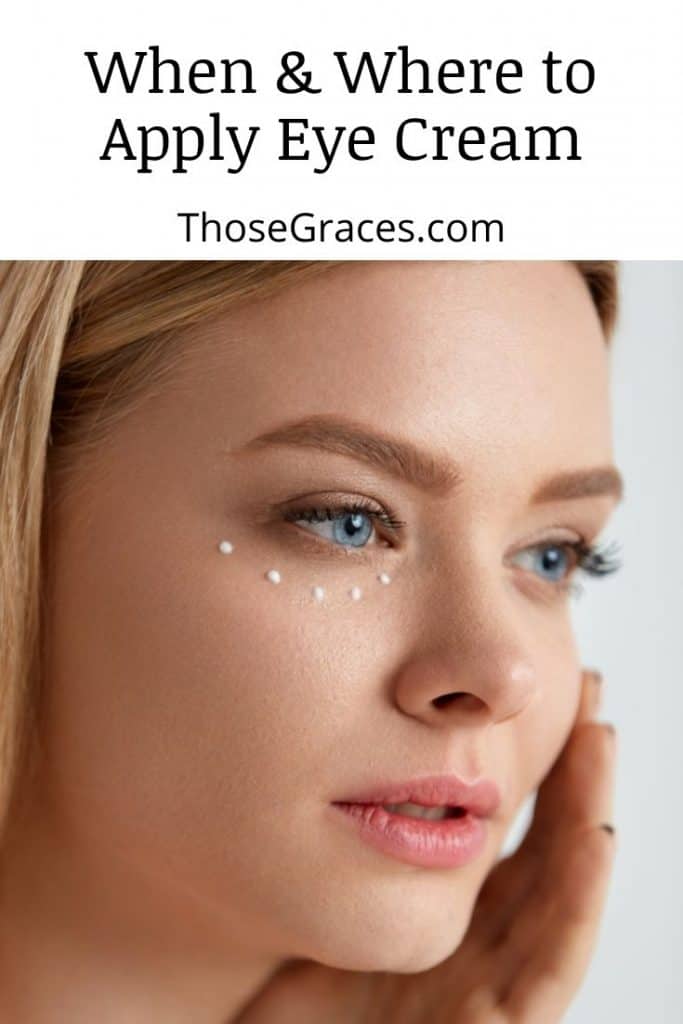 When do you apply your Korean eye cream? We'd love to hear your skincare techniques in the comments below!