Is ColourPop cruelty-free as of 2021?
The LA-based makeup brand ColourPop is famous for its affordable and high-quality cosmetics.
But being a famous brand is not enough if they aren't also kind to animals!
So let's find out about their animal-testing policies and more in detail in this article.
Related: Which Beauty Brands Are Cruelty Free?
ColourPop – Is This Brand A Cruelty-Free One?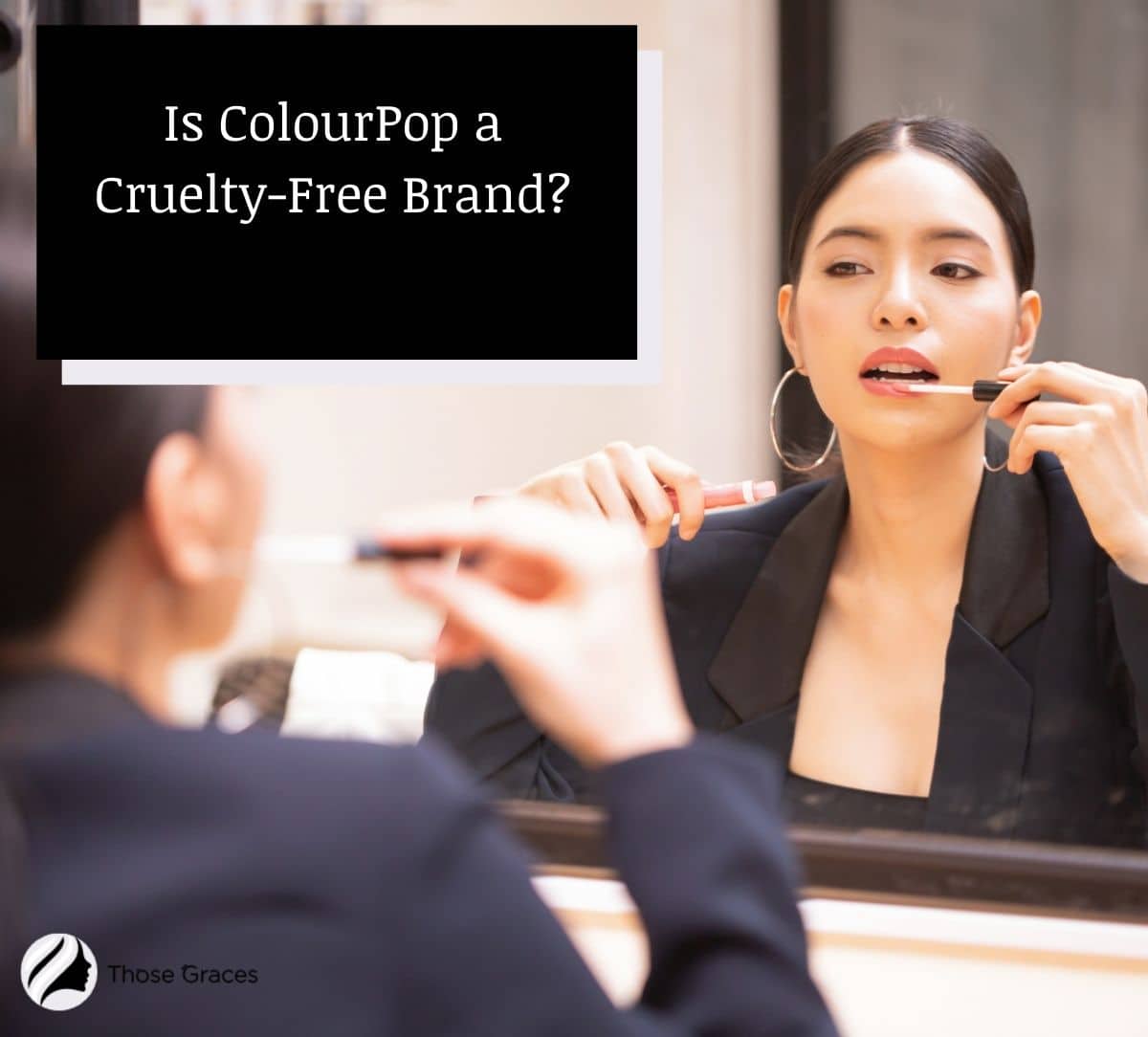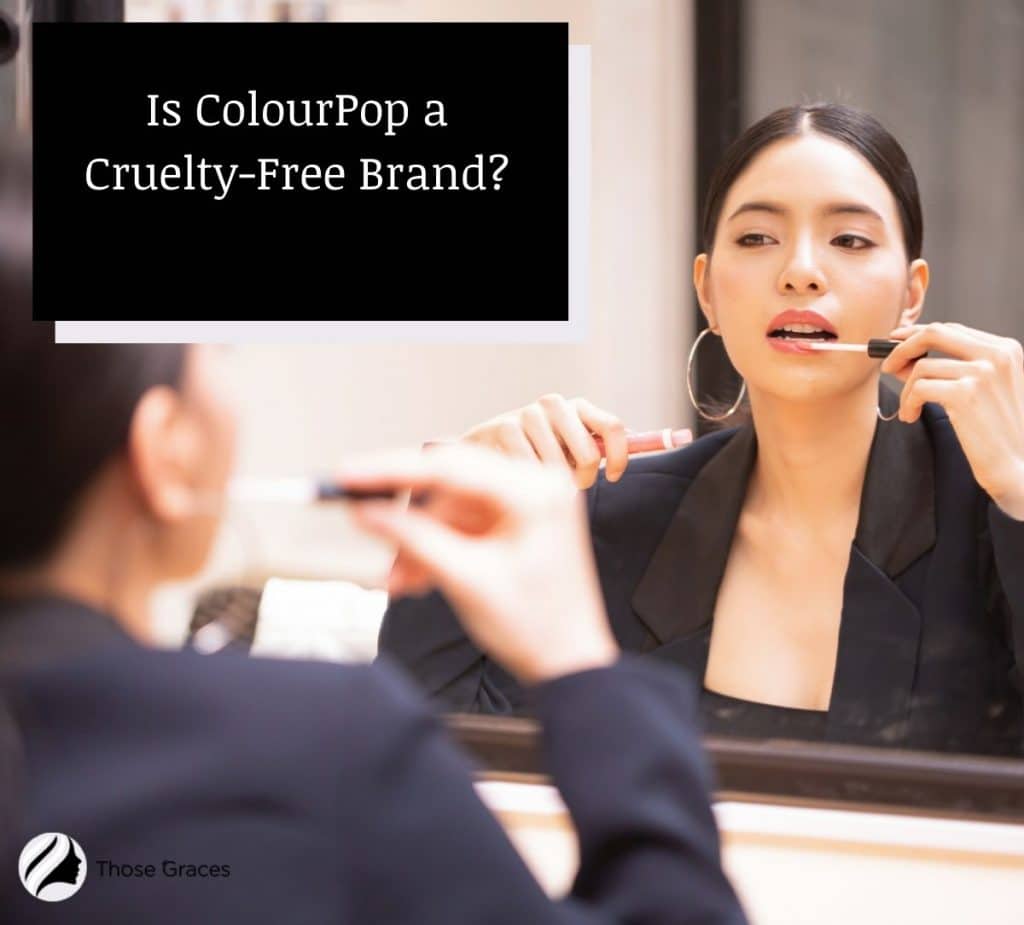 ColourPop confirms that they are 100% a cruelty-free brand.
Their website states that none of their products nor ingredients are tested on animals. Not by them nor by third-party suppliers.
Moreover, their products are not sold in countries where conducting tests on animals is required by law, such as in China.
They also have a parent company that is cruelty-free too! This is going to be an exciting article!
ColourPop Animal Testing Policy
To the question "Is ColourPop cruelty-free?" the company confirms, providing a straightforward answer. ColourPop is a cruelty-free and bunny-approved cosmetics company that tests its products on humans only.
We are 100% fur baby friendly, bunny approved, and only test our products on humans – the ones in our HQ to be exact!

ColourPop is very passionate about animals and does not condone animal testing in any way. We are extremely proud to be cruelty free! No outside company tests on animals for us and none of our suppliers test on animals.
No animal testing? CHECK! No 3rd-party testing? CHECK! No "except when…" or "if/but" language? DOUBLE CHECK!
Moreover, they are not selling their products in countries where conducting animal tests is mandatory.
Such regulations are still valid in Mainland China, and many cosmetics brands try to avoid selling their products there.
In short, they tick off every single box that we like to see when we're determining the TRUE cruelty-free nature of a brand.
Oh, and if that's not enough, they're even PETA-certified!
CHECK: Is Neutrogena Tested on Animals?
History
Founded in LA in 2014, ColourPop's main focus was to make budget-friendly and bunny-approved products for its consumers.
Hence, all the products of ColourPop are tested on people at ColourPop HQ.
The parent company of this colorful brand is Seed Beauty, which is also a cruelty-free brand.
Unlike many cosmetics brands that are acquired by multinational corporations, ColourPop stays true to its mission.
As of 2021, ColourPop follows all the criteria on animal testing policies to be in the Cruelty-free brands' list and proudly states that neither their ingredients nor their finished products are tested on animals.
Check: Is Nyx Professional Makeup Cruelty Free?
Recent Developments
Many companies provide inconclusive and general information to specific questions concerning cruelty-free policies.
But ColourPop makes everything clear by even answering precisely via email that their brand does not test their products on animals and does not tolerate such an approach from any of their suppliers.
Having a cruelty-free parent company as well sets them apart from so many other brands that claim to be cruelty-free, but really aren't.
PETA certification
As mentioned above, ColourPop is officially certified by PETA. You can see the cruelty-free bunny logo on all their products, confirming that they are producing only cruelty-free cosmetics.
People for the Ethical Treatment of Animals (PETA) approves only the brands who meet their special criteria.
That is why, if you see a brand that is PETA certified, you can be 100% confident in buying a cruelty-free product.
Related: Does Maybelline Test on Animals?
Is ColourPop a Vegan-Friendly Brand?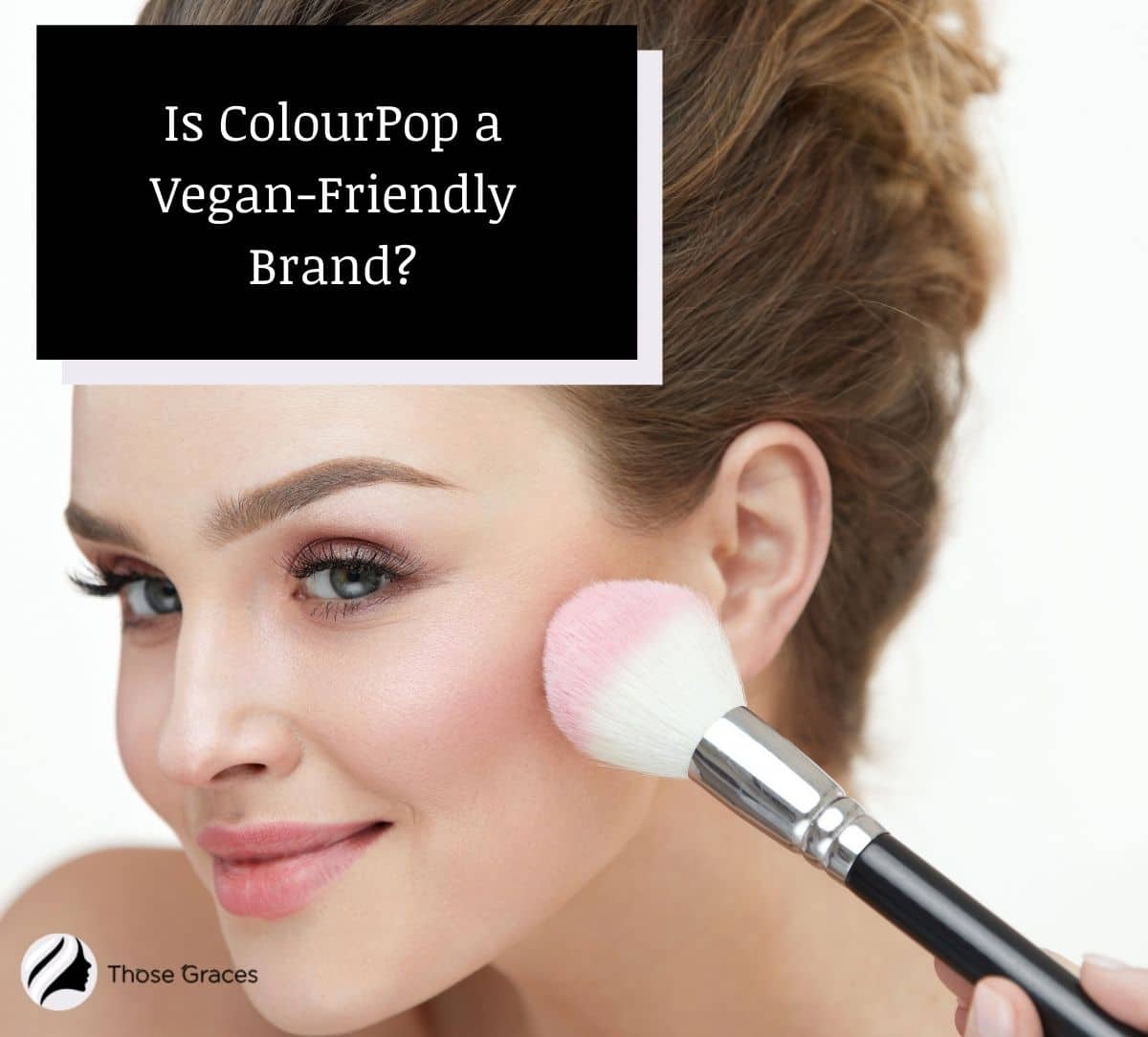 Unfortunately, not all ColourPop products are vegan.
They have vegan products but some of their products are also made with animal-derived ingredients.
However, ColourPop made sure to let all its consumers know about that and has a special page, sharing all the products that are not vegan-friendly.
The list on their website is being updated with each new product launch, so you can always find the most up-to-date information on their website.
Moreover, you can check if the product is vegan under each product description.
You will notice a small leaf logo under the products, showing which product is vegan. Some of the non-vegan products they mention are:
143 – Pressed Powder Shadow
143 – Shadow Palette
Anna – Shadow Palette
As You Wave – Super Shock Shadow
e Our Guest – Super Shock Shadow
Best O – Crème Gel Colour
Cheerio – Super Shock Blush
Cherish – Shadow Palette
Chili – BFF Liquid Liner
Figgy Wit It – Lux Gloss
Flower – Lux Gloss
Flower – Shadow Palette
Wine Not? – BFF Liquid Liner
Wine O'Clock – BFF Mascara
Wisp – Super Shock Highlighter
These are only a few non-vegan-friendly products. The entire list of ColourPop Cosmetics' non-vegan products is mentioned on their website.
3 100% Cruelty-Free Alternatives to ColourPop
It is great to know that an affordable brand like ColourPop Cosmetics is Cruelty-free.
So if you are in a cruelty-free community, you can surely use their products and be sure that no animals were hurt during the manufacturing process.
But if the fact that all of their products aren't vegan has you looking for altneratives, I got your back!
Below you will find three alternative cosmetics brands to ColourPop Cosmetics that are also 100% cruelty-free and vegan.
FYI, this section contains affiliate links. We earn a commission if you make a purchase at no extra cost to you.
Fitglow Beauty is a Leaping Bunny-certified makeup brand, offering its customers great makeup products that are both cruelty-free and vegan.
All their makeup products are enriched with vitamins that will also nourish your skin.
They have makeup and skincare products for different skin types and skin tones. Fitglow Beauty's Lip Color Serums are a great choice for dry and dehydrated lips.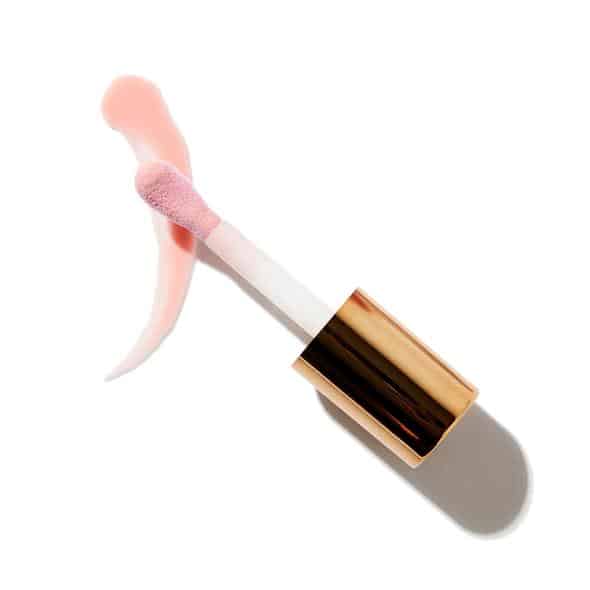 Although Lilah Beauty has only a few products, you can find great deals and amazing products. Having entirely cruelty-free and vegan products, this makeup brand can be a great alternative to ColourPop.
With their minimalistic approach to both packaging and product manufacturing, Lilah Beauty believes in the "Less is More" technique.
This clean beauty brand has excellent products that are cruelty-free. Their No BS eyeshadow palette is always my go-to if I want to have a bronzy and sun-kissed makeup look.
You can find PYT Beauty's products in stores like Target, Ulta Beauty, Macy's, and Credo Beauty. All of their products are safe, chemical-free, and hypoallergenic.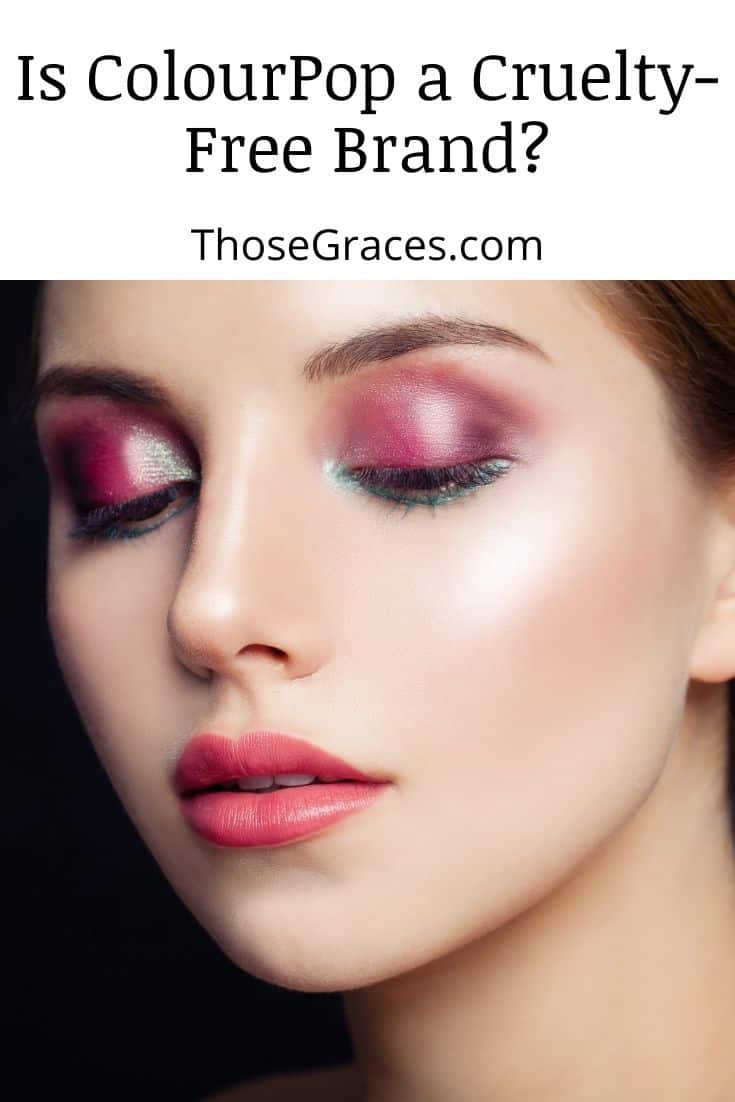 Is ColourPop Cruelty Free? Any other thoughts? Please share with us!