Is Neutrogena cruelty-free in 2021?
Short and sweet answer: no, they're not.
Want to find out why and learn more about their animal-testing policies?
Just keep reading and we'll break it all down for you; then we'll check out some cruelty-free beauty alternatives.
Neutrogena Animal Testing Policies
Updated October, 2021
Let's start with the most obvious question to answer: does Neutrogena test on animals? The short answer: yes, although not in the US.
According to the Neutrogena animal testing policy in their FAQs,
Neutrogena does not conduct animal testing on our cosmetic products anywhere in the world, except in the rare instance where governments require it. We actively partner with research and advocacy organizations to advance alternative testing methods to ensure a new global standard can be met.
Notice the exception? That's pretty important. First, even using the word "except" is enough to immediately take a company off my cruelty-free list.
I mean, you either test on animals or you don't. There's no in-between, right?
Now let's talk about the exception itself. The "rare instances where governments require it" refers to China and Brazil (there may be others, but those are the two big ones).
We've discussed the issues with beauty brands selling in China in "Is CeraVe cruelty-free," but let's very quickly recap.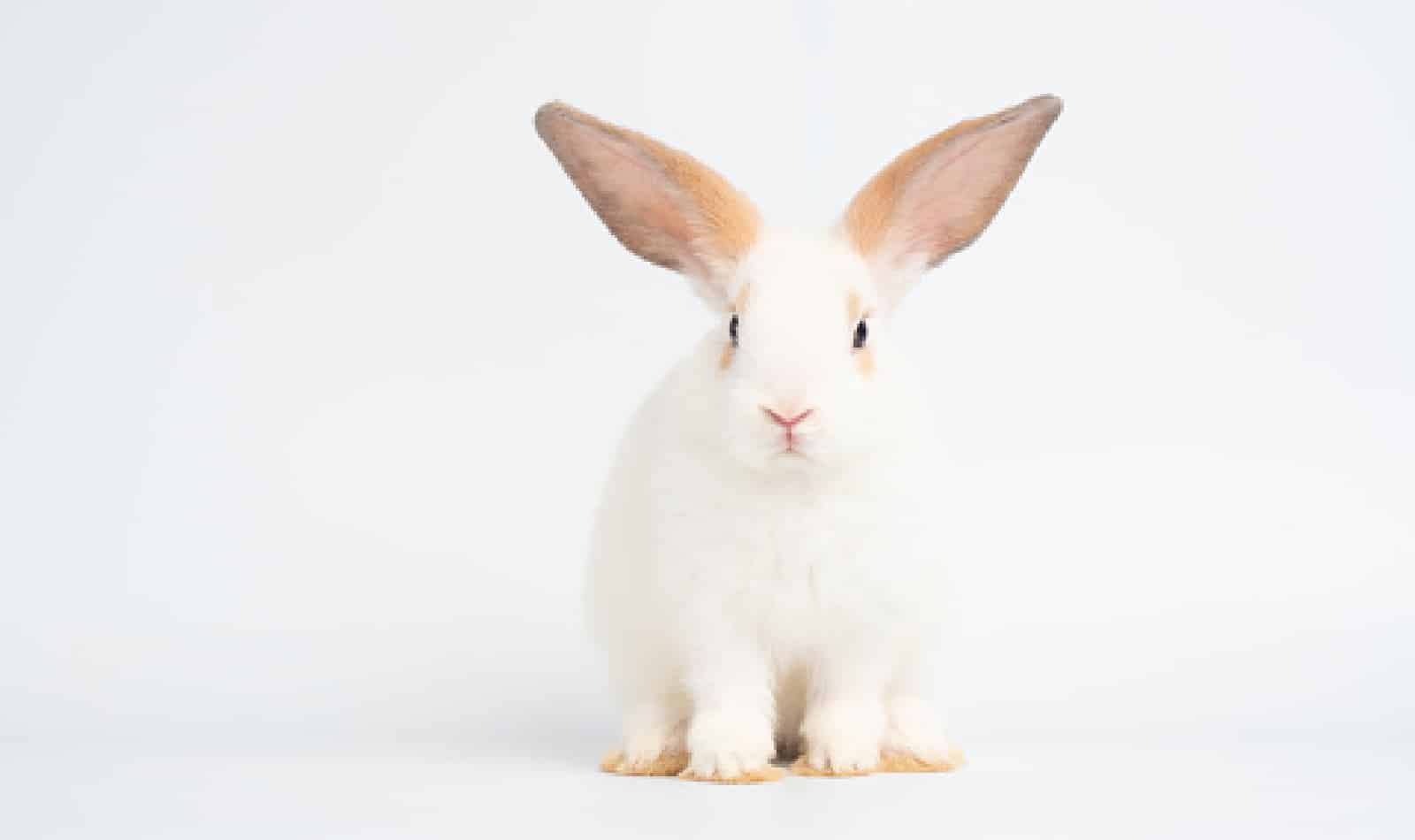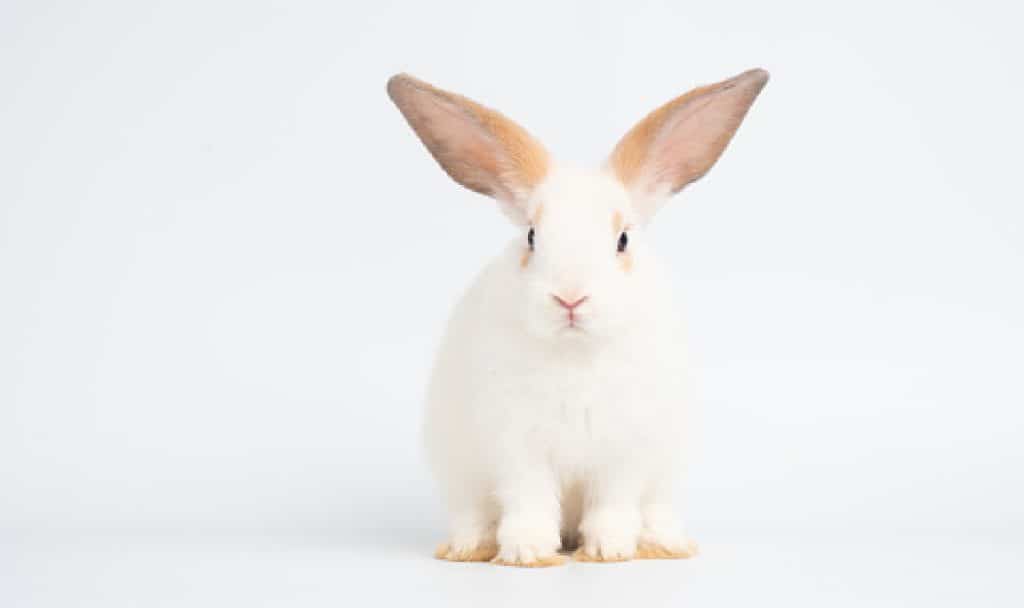 Beauty products sold in China are rarely (if ever) cruelty-free
Skincare and makeup products sold in mainland China's stores MUST- by law- be tested on animals first.
There's some confusion about this because the laws changed a bit. As of 2021, goods bought online and shipped to China don't need to meet this requirement.
In other words, if you live in Beijing and order makeup online through Amazon, the new law allows you to choose 100% cruelty-free items.
However, if you're buying it at an actual store in Beijing, by law it MUST be an animal-tested product.
This video below explains it pretty well:
Long story short, though, if a brand gives a vague answer like "except where required by law" and you know they ship to China, there's your answer.
Pretty cut-and-dry, right? You could just jump right ahead to the last section to find some good animal-friendly alternatives if you want.
However, I always like to dig deeper and look at a brand's parent company.
After all, if Neutrogena suddenly decides to stop selling in China (and other countries that require animal testing), their status would instantly change.
So, it's good to know where their parent company stands, too.
Neutrogena's Parent Company (Johnson & Johnson) is FAR from Cruelty-free
Parent company Johnson & Johnson gives the same exact statement regarding animal testing as their "child," almost word-for-word.
According to their Humane Care and Use of Animals Policy,
The Johnson & Johnson Consumer Inc. does not test cosmetic or personal care products or ingredients on animals anywhere in the world, except in the rare situation where required by law or where alternative options don't yet exist.
Again, the word "except" nullifies the entire preceding statement.
Since Johnson & Johnson continues to sell products in countries that require animal testing, they cannot be called cruelty-free. Period.
Also, while J&J may not test their makeup and skincare products on bunnies, the company also manufactures healthcare items. In fact, they created one of the COVID vaccines.
In that document mentioned above, they're pretty open about the fact that they do use animals in medical research.
So, Neutrogena testing on animals or not testing on animals ultimately matters very little as long as they're still under the J&J umbrella.
Before we jump to animal-friendly alternatives to Neutrogena, I very quickly want to touch on one final question.
Is Neutrogena Vegan?
Neutrogena is NOT a vegan brand, nor do they claim to be one.
That said, they do use synthetic versions of popular animal ingredients (like lanolin and beeswax) as often as possible.
However, a few of their products- especially those sold overseas- contain dairy by-products.
3 100% Cruelty-free alternatives to Neutrogena
Neutrogena's product catalog is HUGE, and includes everything from moisturizers to cosmetics.
We already looked at animal-friendly makeup alternatives last week when we discussed "Is Morphe cruelty free?"
So this time, let's focus on good moisturizer alternatives. All are certified cruelty-free by Leaping Bunny. Don't forget to check my comparison: Leaping Bunny Vs Peta.
FYI, this section contains affiliate links. If you make a purchase through these links, we earn a small commission at no extra charge to you.
1. ACURE Radically Rejuvenating Whipped Night Cream
ACURE isn't just cruelty-free and vegan, they also use organic fair-trade ingredients.
The ACURE Amazon store sells everything from skin and haircare products to hand sanitizers, but I particularly love their whipped night cream.
Aside from no animal ingredients, it's also free of sulfates, parabens, petroleum, formaldehyde and mineral oil. All that AND it's super affordable to boot!
Sale
2. Badger – Damascus Rose Beauty Balm
I've been obsessed with Badger Balm's products ever since my son was little and their Baby Balm was literally the ONLY thing that worked on his diaper rash.
Since then, I've used pretty much every single one of their balms at one point or another.
Their Damascus Rose beauty balm is one of their pricier products, but it works wonders (and it's the rose that drives the price up, that stuff is CRAZY expensive).
However, this particular product is not vegan, as it contains beeswax.
So, if your definition of cruelty-free includes "no beeswax," it's not a good fit. Everyone has different feelings on that particular ingredient (and honey, too), though.
Sale
Badger Damascus Rose Beauty Balm - Certified Organic 28 g/1oz
ORGANIC ROSE BEAUTY BALM - Honor and renew your beautiful skin! Damascus Rose Beauty Balm is an antioxidant rich nourishing treatment for face, neck, and under eye area. Great for hands, too!
DAMASCUS ROSE OIL - Inspired by thousands of years of skin care tradition, Badger Beauty Balm nourishes skin on the face, hands, neck, and under-eyes. This Rose blend will fill your heart with love while it evens your skin tone. Featuring precious oil of Damascus Rose from Bulgaria.
ORGANIC BEESWAX BALM - Formulated with certified organic Beeswax and antioxidant-rich oils, this super-emollient and easily absorbed beauty balm keeps skin soft, smooth, and happy.
BOTANICAL INGREDIENTS - Free-of artificial ingredients, fragrances, dyes, parabens, GMOs, synthetic chemicals, or harsh ingredients. Our philosophy flows from the ground up. We believe in using botanical ingredients that are filled with life force. They make for better products, for healthier people, and for a healthier planet. Certified Gluten Free and never tested on animals.
CERTIFIED ORGANIC - Badger Beauty Balm is USDA Certified Organic and petrolatum-free. The organic certification is an agricultural standard which ensures that ingredients are not genetically modified, and are grown and processed without the use of chemical pesticides, fertilizers, or chemical processing agents. We prioritize using USDA certified organic ingredients, which we believe to be the gold standard for personal care ingredients.
3. Beauty Without Cruelty Fragrance-Free Hand & Body Lotion
Back in my early days of cruelty-free shopping BWC was one of a very small handful of brands available (and I could only get it at one little health food store).
Years later, they're still one of the best. Not only are their products Leaping Bunny certified, but they're absolutely affordable. Being kind to animals shouldn't cost a fortune, after all.
I really like their fragrance-free lotion for two reasons. First, it's gentle enough for my sensitive skin.
Second, I like to make my own scented lotion with essential oils, but I'm too lazy to make the base, so this is perfect.
Final Words on Neutrogena's Cruelty-Free Status
If you're looking for beauty brands that don't test on animals (or allow others to do so on their behalf) under any circumstances, Neutrogena is NOT a good fit for you.
Not only do they sell in countries that mandate it by law, but their parent company is one of the biggest offenders of all since they do medical research.
Fortunately, while Neutrogena products are great and all, there are plenty of alternatives that treat animals far better.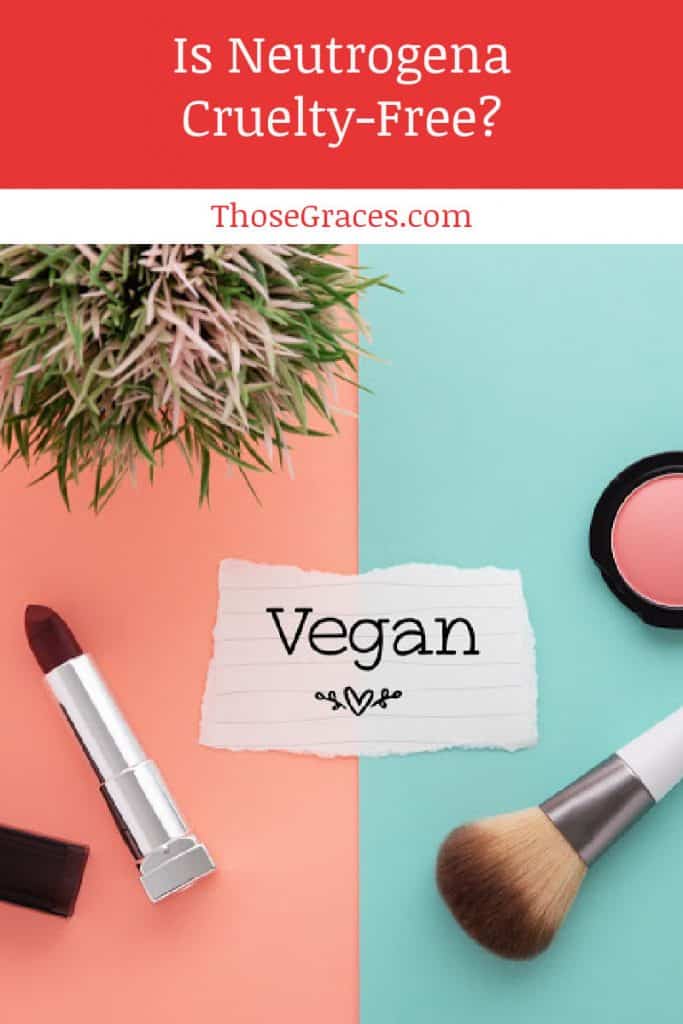 What do you think? Is Neutrogena cruelty-free since they don't test on animals in the US? Share below.