Leaping Bunny vs PETA certification, which one should you use for your cruelty-free beauty shopping?
Both Leaping Bunny and PETA certify products for being animal-friendly, but is one really better than the other?
Turns out, the answer is yes.
So which is it? Read below to find out!
Also check: 10 Best Cruelty Makeup Subscription Box
Leaping Bunny vs PETA: Which Should You Trust?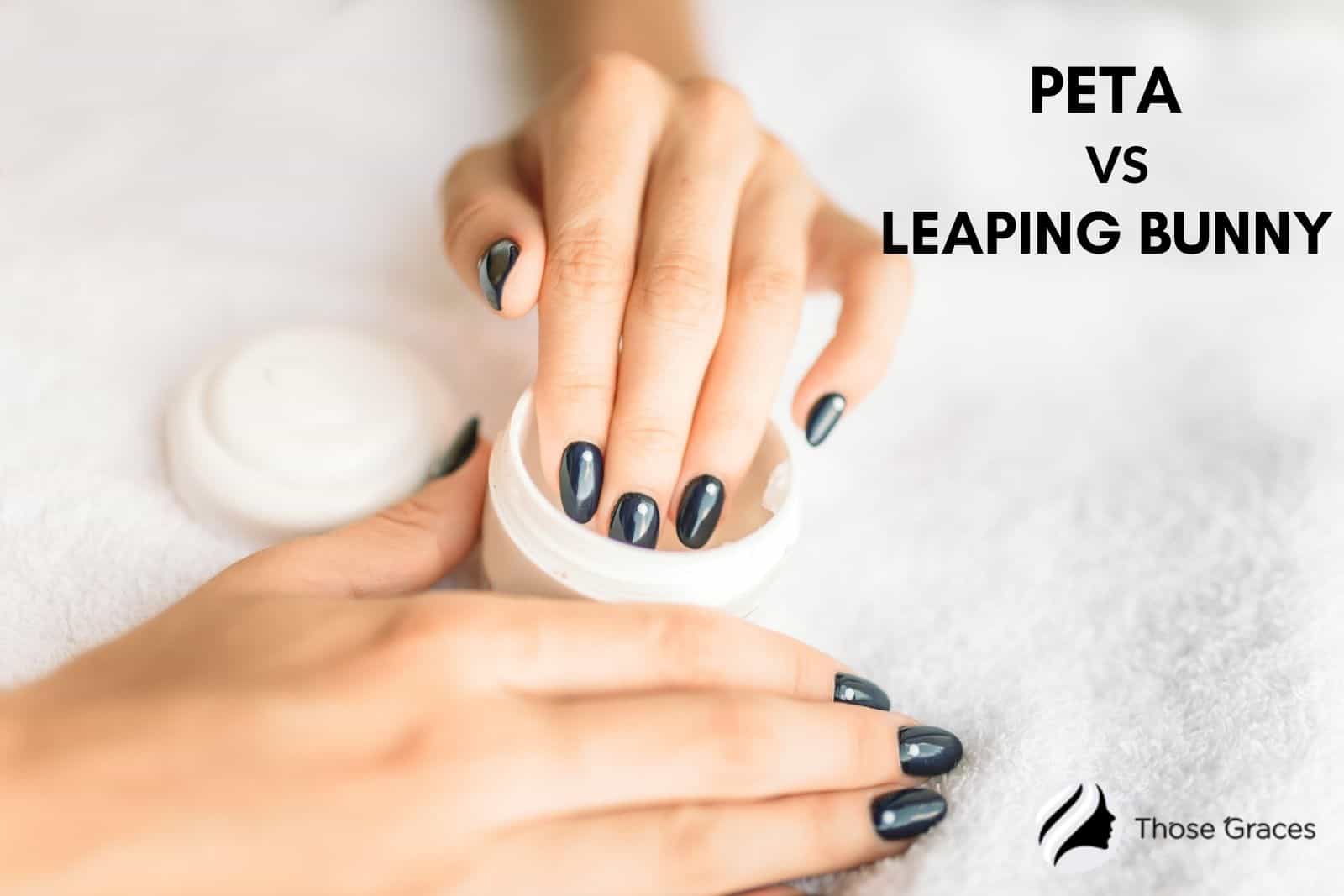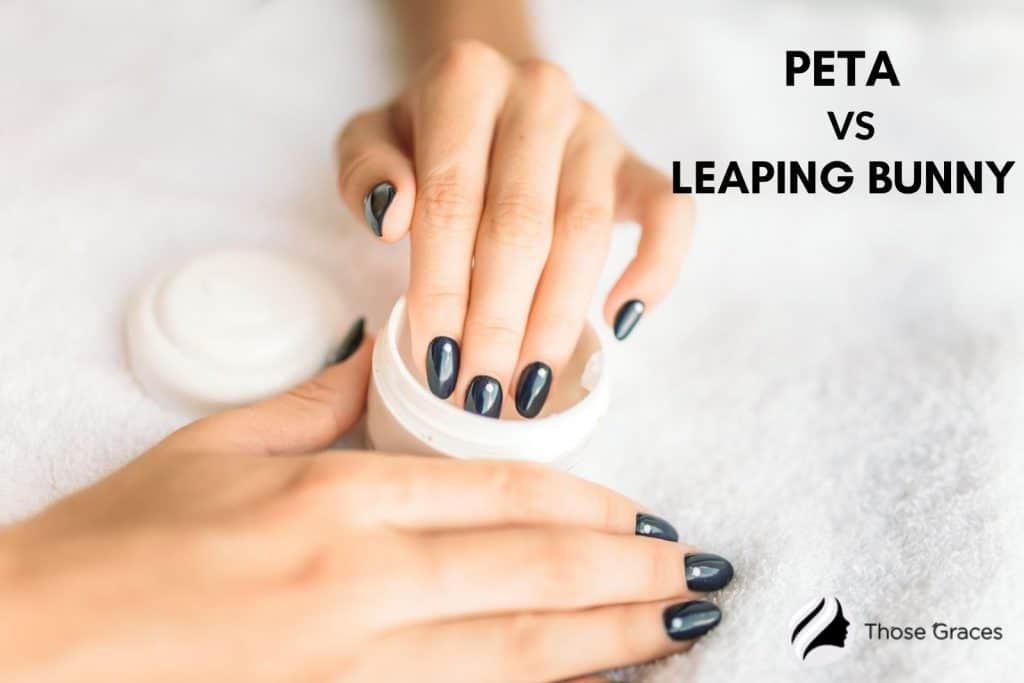 Both organizations have a list of cosmetic companies that produce cruelty-free products. But one of them is certainly more powerful and more reliable.
You might have noticed that the brand list of Leaping Bunny is relatively smaller than PETA's.
It is because, unlike PETA, they always require an agreement to make their independent audits for certification.
Cruelty-Free Movement History
The cruelty-free movement has been around for over a century! It goes way back to a social justice movement, which has now become a worldwide powerhouse to protect animals.
The movement started in 1898 by a powerful philanthropist and women rights campaigner Frances Power Cobbe. She made an organization to begin the studies of animal suffering.
Her movement took her to Europe, where she was traumatized. When witnessing all the cruelty that has been done to animals, she decided to speak about the issues and protect animal rights.
Having only one mission which is to protect animals from suffering, the movement became a huge success. Over the years, it has become a more powerful organization called Cruelty-free International.
Check: Is Neutrogena Cruelty-Free?
Most Popular Cruelty-Free Logos
With the opening of many cruelty-free organizations, it is hard to distinguish the official ones from the fakes that are only working for their name. First things first, let's see which are the most popular cruelty-free logos.
PETA Beauty Without Bunnies Certification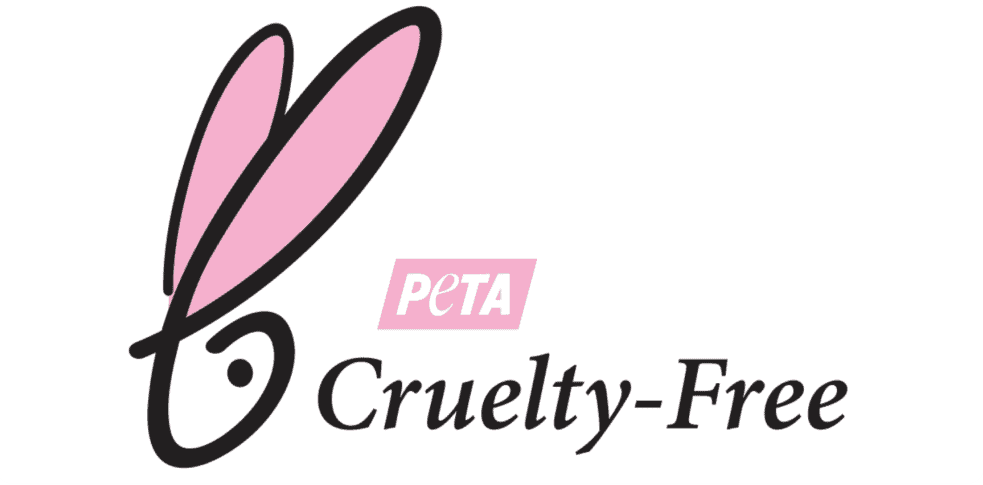 The US-based cruelty-free organization PETA is one of the most well-recognized animal rights companies in the world. Like CCIC below, they use a bunny logo to signify that a product is cruelty-free.
In order to receive the certification, companies must pledge not to test on animals, use animal ingredients, or sell any products that have been tested on animals.
In other words, companies sign a statement promising that they're cruelty-free. That's pretty much it.
CCIC Leaping Bunny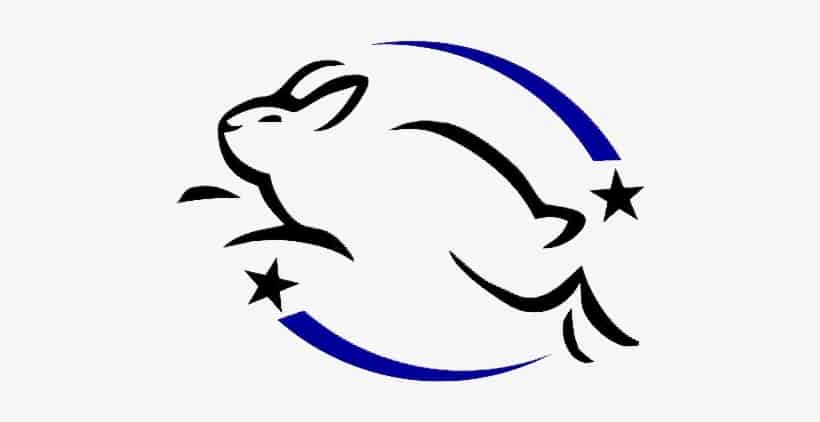 Next up, Leaping Bunny. This certification is issued by the Leaping Bunny Program, which is a joint program of the Coalition for Consumer Information on Cosmetics (CCIC) and the Humane Society of the United States (HSUS).
The Leaping Bunny Program has been in operation since 1998 and is responsible for certifying more than 1,700 companies.
Unlike PETA, their process is a bit more involved than just saying "we promise we don't test on animals."
Companies must meet (and actually prove that they meet) very strict standards AND recommit every single year.
Choose Cruelty-Free
This organization is lesser-known in the US, but very popular among Australian brands.
An interesting requirement of this organization is that the brands must not only meet all the criteria but also their parent companies must be cruelty-free.
Why are PETA and Leaping Bunny Authorities in the Field
With extensive experience in the industry and strong dedication, these two organizations are leaders in the cruelty-free field. Both companies provide strict requirements to the brands in order to get their logos.
If a brand is Leaping Bunny certified, you can be sure that neither they nor their suppliers test on animals at any stage.
Moreover, the brands that are Leaping Bunny certified cannot sell in Mainland China. However, this organization does not have a requirement for the parent companies.
So if you are a true cruelty-free pioneer, always double-check their list of cruelty-free brands to be 100% sure.
Being certified by PETA is much easier, but it does not mean that the organization is not reliable. The thing is that PETA only requires to submit the documents and wait for their approval.
They, of course, do thorough research about the accuracy of the documents. However, they do not handle additional independent audits to make sure that everything is legitimate.
So there is one thing you can be sure about with these two organizations. If you are looking for brands that are cruelty-free and find one that has at least one of the logos, you are safe!
A Quick Comparison Between Leaping Bunny and PETA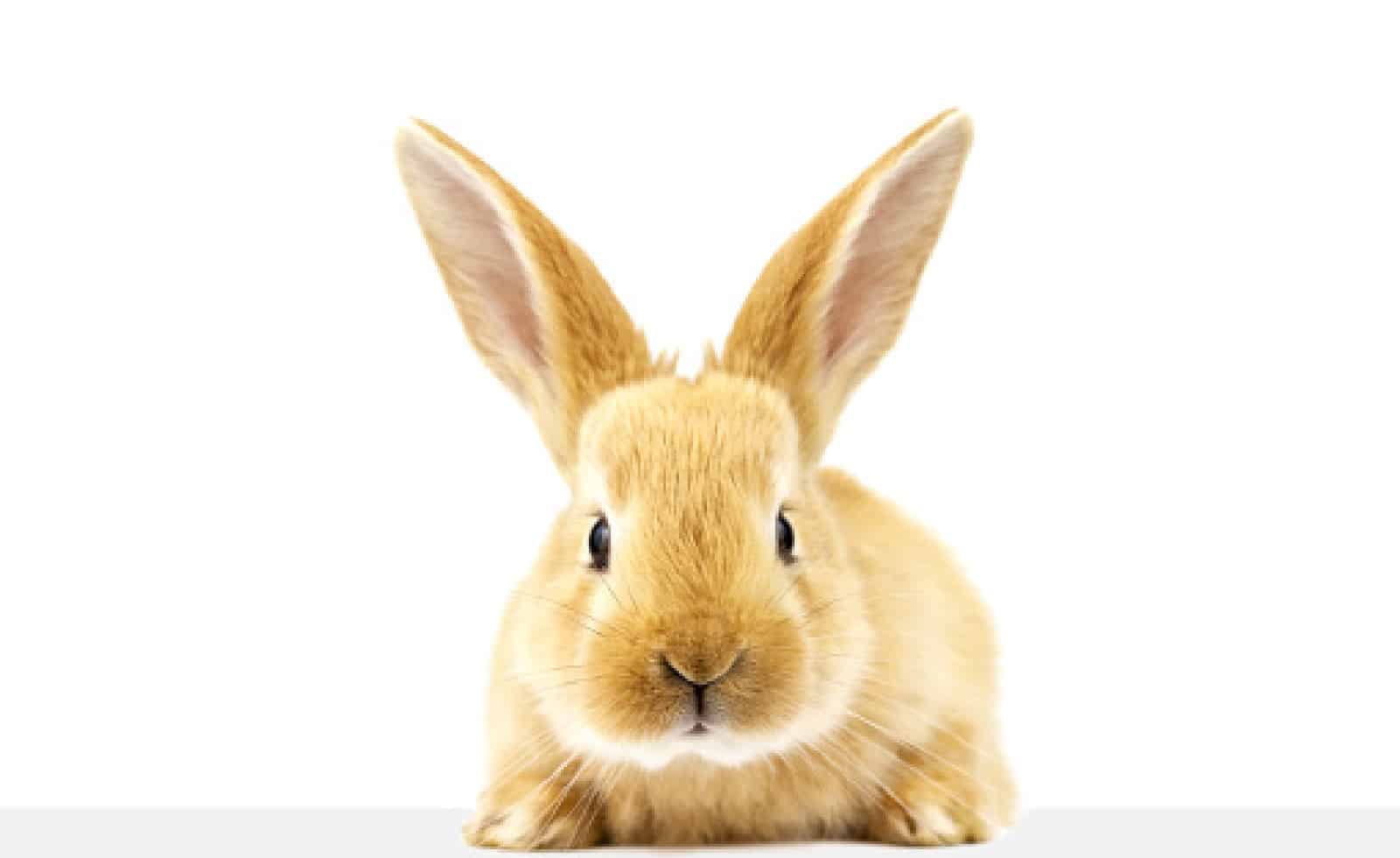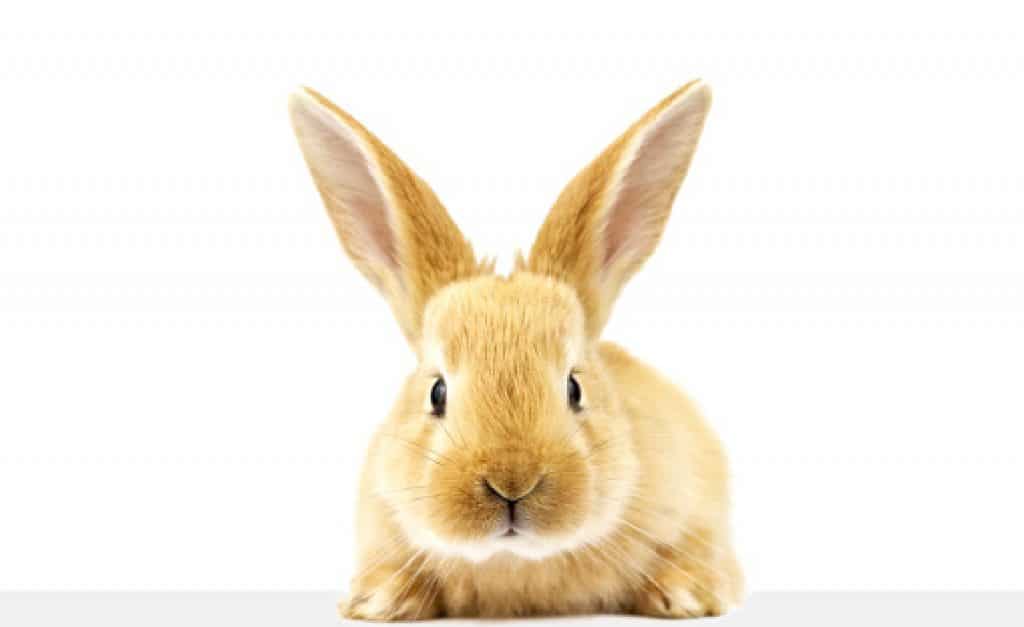 In the topics above, you have already found out that both companies have different certification standards the brands should meet. The most important one is, of course, is the animal testing policy.
If a brand wants its consumers to know that its products are cruelty-free, they can apply to PETA's Beauty Without Bunnies program and get the certification after meeting all the criteria.
The Leaping Bunny Cruelty-free certification program is for companies that produce cosmetics, personal care, or household products in the US or Canada.
Brands can apply if they do not test on animals at any stage of production.
Applying for both programs is for free. However, if the brands want to get a licensed logo to have a cruelty-free status, an annual one-time fee must be made, either based on gross annual sales or a flat rate.
Stance on Cruelty-Free
Both companies have the same goal for the brands, to be 100% cruelty-free and make this world a better place for animals. However, there are small nuances that each organization requires.
Leaping Bunny requires the brand to avoid animal testings, as well as their suppliers, third parties, or parent companies.
Whereas, there are many PETA-approved brands that are from a not-cruelty-free parent company.
Another advantage of Leaping Bunny is that they require an independent audit from the brands that have applied for the certification. When in fact, PETA requires only written statements from the brand.
When applying for gaining the PETA logo, companies must not only forbid animal tests but also reject using any animal-derived ingredients like honey, beeswax, etc.
Certifications
Leaping Bunny and PETA have several steps for certification. All makeup brands that dont test on animals can apply for it and wait for the verification process to end to get the answer.
When applying for the certification, the brands must verify and provide documents that the products and their ingredients are not tested on animals neither by them, their suppliers, or manufacturers.
Moreover, Leaping Bunny notifies that brands must also agree to their own audits and be open to renewing commitments every year.
They also state that companies who sell their products in Mainland China might be removed from their program if they don't provide a document stating that they are not testing on animals in this country.
PETA's Beauty without Bunnies Program allows cosmetics brands to carry the logo of "Animal Test-Free" or "PETA Approved Global Animal Test Policy" after meeting some requirements.
The companies must not conduct, charge, pay for, or permit tests on animals at any point of ingredients and final product development.
They are also obliged to have contracts with their suppliers, confirming that the suppliers will never take any actions for tests on animals for the ingredients purchased by the company.
These statements are well presented on both organizations' websites and show that their approach to animal welfare. Their Cruelty-free programs and certifications are truly something all brands should take.
List of Brands That Are Both Certified by PETA and Leaping Bunny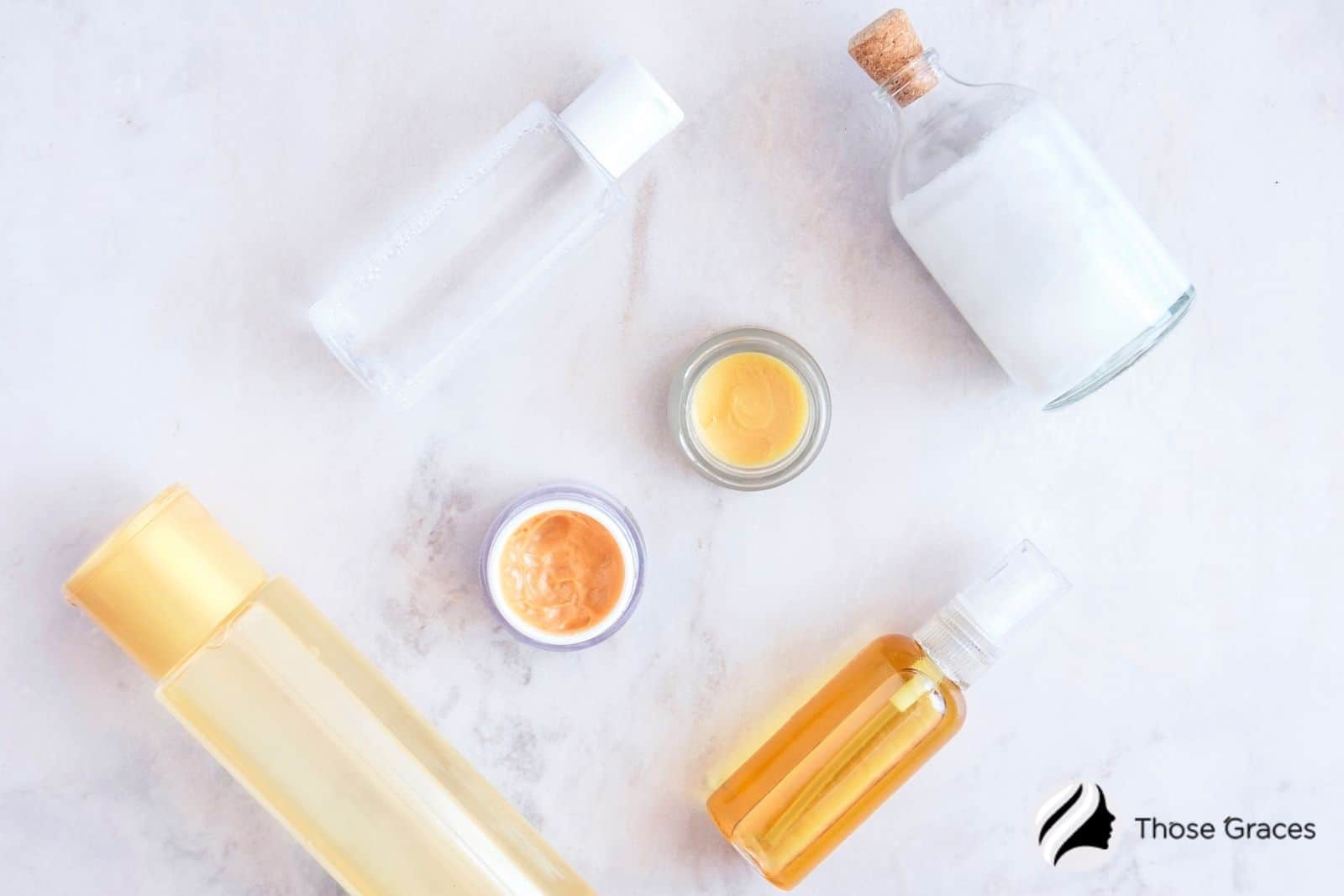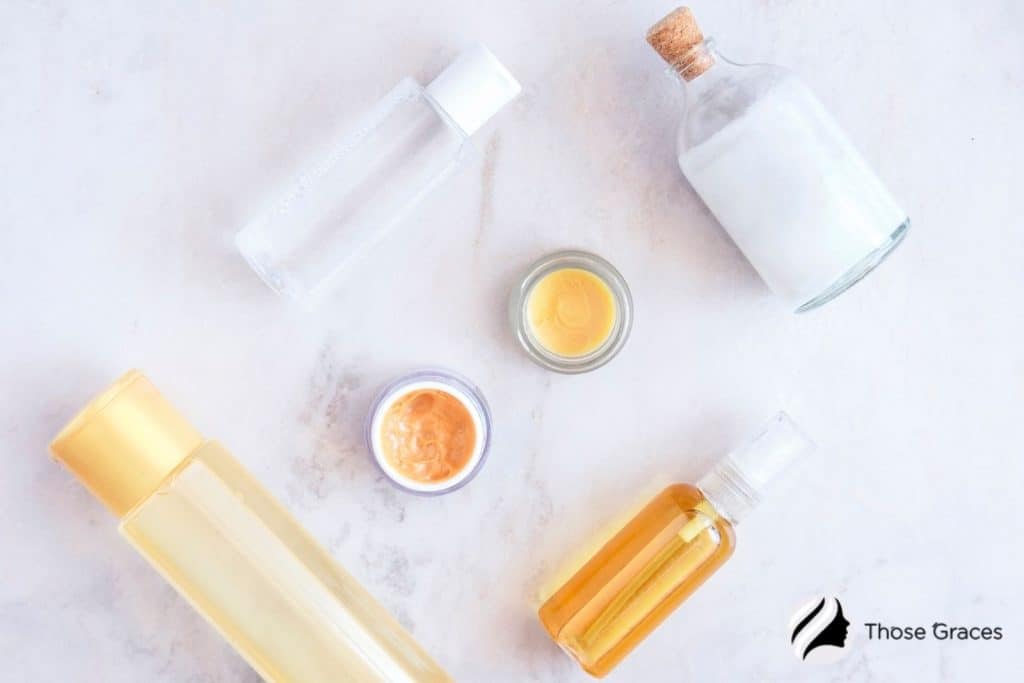 If you are looking for cosmetics brands that are PETA and Leaping Bunny approved, check out the list I have prepared below.
With these brands, you will be safe as they are on a cruelty-free list of these two companies.
FYI, this post contains affiliate links. If you make a purchase through these links, we earn a small commission at no extra charge to you.
#1 Burt's Bees
No products found.
Burt's Bees brand is famous for its lip balms and skincare products around the world. Being approved by both organizations, you can be 100% sure that the products you purchase are cruelty-free.
I really love how they make products with natural ingredients and meet the gold standard of cruelty-free.
No products found.
#2 Earth Harbor
This is another excellent brand that is 100% vegan and cruelty-free. Earth Harbor makes products not only for skin care but also for hair and body.
They also use natural ingredients such as sea salts, natural plant oils, etc., for their products. The Mermaid Milk is AMAZING!
Earth Harbor | MERMAID MILK Nutrient Glow Moisturizer | Lightweight Botanical Hydration | Matcha and Spirulina | 100% Non-GMO + Plant-Based
WHAT IT IS: plant-derived, replenishing moisturizer that hydrates and balances skin without a greasy feeling
BENEFITS: MOISTURIZES · REPLENISHES · PRIMES · BALANCES
TARGET CONCERNS: Dehydrated & Dull Skin · Lack of Essential Vitamins and Nutrients · Redness & Blotchy Skin
OUR STANDARDS: Purely Natural · Sustainable · Vegan · Cruelty-Free · 100% Non-GMO · 86% Organic · Nontoxic · Ethical Trade · Gluten Free · Soy Free · No Fillers · Plant-Based · Food-Grade · pH Optimized · Scientifically-Proven Ingredients · Small Batch Made By USA Mermaids · 1% For The Planet · Small Woman-Owned Business
KEY INGREDIENTS: lightweight, creamy formula is packed with Superfoods Spirulina & Matcha, along with concentrated Phytonutrients + Antioxidants + Vegan Hyaluronic Acid
#3 Beauty Without Cruelty
This brand is one of the most famous and first cruelty-free companies offering a wide variety of skincare, hair, and makeup products.
I have previously used their moisturizing cream for dry skin, and it gave great results. It is great to know that there are such companies in the market that do everything for us to get 100% cruelty-free products.
#4 ACURE
ACURE is cruelty-free, vegan, AND they also use organic fair-trade ingredients.
I love their Radically Rejuvenating Whipped Night Cream because it's free of sulfates, parabens, petroleum, formaldehyde and mineral oil.
Sale
ACURE Radically Rejuvenating Whipped Night Cream - Anti-Aging Support, Multi-Peptides, Ferulic Acid & Vitamin C - Ultimate Night Repair, Hydrate and Rejuvenate - Vegan Plant Based-Infused - 1.7 Fl Oz
CRAFTED FOR AGELESS BEAUTY - Harness the power of multi-peptides, Vitamin C, Ferulic Acid, and Glacial Glycoproteins in our Radically Rejuvenating Whipped Night Cream. Fight the visible signs of aging and experience a reduction in fine lines and wrinkles!
REVITALIZE WHILE YOU SLEEP - Our lightweight, vegan-infused formula replenishes your skin's moisture while you rest. The lightweight yet deeply hydrating formula quenches your dry skin, leaving it soft, supple, and revitalized. Wake up feeling refreshed!
POWERFUL INGREDIENTS, HAPPY SKIN - Our night cream has all you need in 1 dot drop. A light and gentle cream with Vitamin C, makes your skin bright, Multi Peptides, which fight wrinkles, Ferulic Acid and Glacial Glycoproteins that keep your skin healthy.
CRUELTY-FREE CONFIDENCE - Rest assured, our night cream is not only formulated without harmful ingredients like Parabens, Sulfates, Mineral Oil, Petrolatum, or Formaldehyde, but it's also certified cruelty-free. Feel good about your skincare choices.
SUPERFOOD-INFUSED LUXURY - Indulge in the goodness of nature with our formula enriched with superfoods. Experience the nourishing benefits of these all natural ingredients as they help revitalize your skin's texture, removal of fine lines, and deep hydration
Conclusion
In my honest opinion, having a cruelty-free certification from any official organization is already great.
However, the gold standards for this matter are for sure Leaping Bunny and PETA approvals.
So when looking for cruelty-free brands, check if they are approved by any of these companies.
Cruelty-free cosmetics have become more interesting for consumers, and that is wonderful.
It is why many companies take action towards this cause, and more brands change their policies and apply for certification.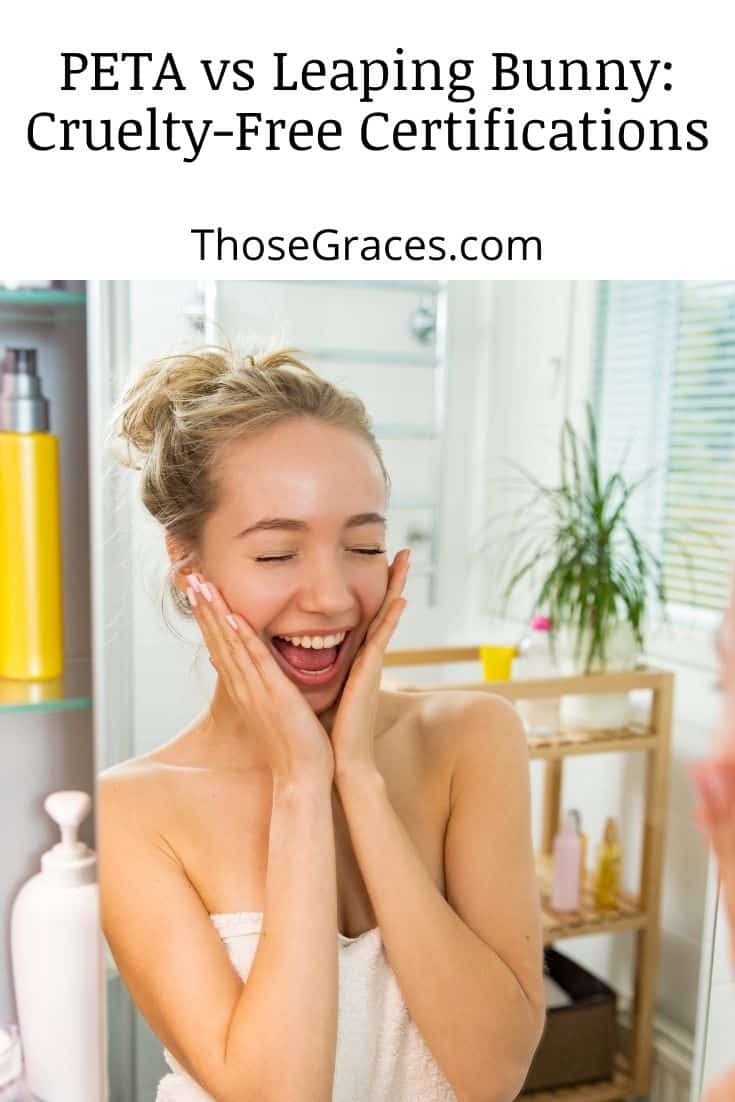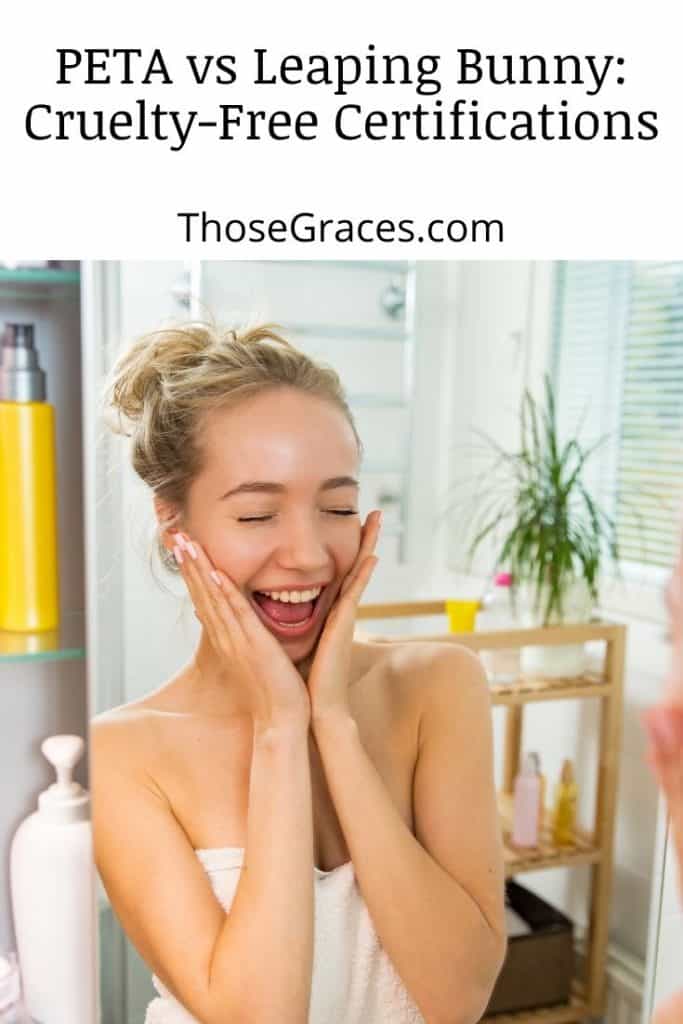 What do you think about PETA vs Leaping Bunny?