Is Morphe cruelty free?
Yes…but also no.
The answer really depends on whether you consider non-vegan products cruelty-free as well as how you feel about their parent company.
Let's take a deep dive into the brand's animal testing policies and find out what's holding them back from a straight-up "yes."
Don't forget to check these makeup brands that are cruelty free!
Morphe Animal Testing Policies
Let's start with "Does Morphe test on animals?" The answer: no, they do not.
As of 2021, Morphe claims that their products are 100% cruelty-free. According to their website FAQs:
"Morphe does not condone animal testing in any way. We do not test any of our products on animals. We also do not test any of our ingredients on animals, nor do we allow our manufacturers to do so on our behalf. Instead, we choose to test drive our products on people (with their permission, of course)."
Also in their FAQs, you'll learn that they don't ship to China.
If you recall when we talked about "Is CeraVe cruelty-free?," that's a big deal, as China requires animal testing by law.
Anyway, sounds pretty cut-and-dry, right? It ticks off all of the boxes I look for when I'm verifying whether a brand meets my strict ethics regarding animal testing, including:
A very clear statement condemning animal testing;
Specific reference to ingredients vs. just overall products;
Reference to manufacturers (not passing the buck, so to speak).
Basically, I look for words that go deeper than "our products aren't tested on animals," which is super misleading.
Just because a brand doesn't test, say, their latest eyeshadow palette on bunnies doesn't mean the ingredients that make up said palette are cruelty-free.
Also, saying "we don't test on animals" means nothing if a brand allows their manufactures to do so.
You really have to look at what a brand doesn't say more than what they do.
I know it's confusing at first, but shopping cruelty-free gets a lot easier when you understand these subtleties.
Okay, moving on. So, if Morphe ticks all the right boxes for a cruelty-free beauty brand, why am I hesitating to give them my own personal seal of approval?
Two words (or three, depending on how you count hyphenation): animal-derived ingredients. Let's discuss.
Related: Is Kiehl's Cruelty-Free and Vegan-Friendly?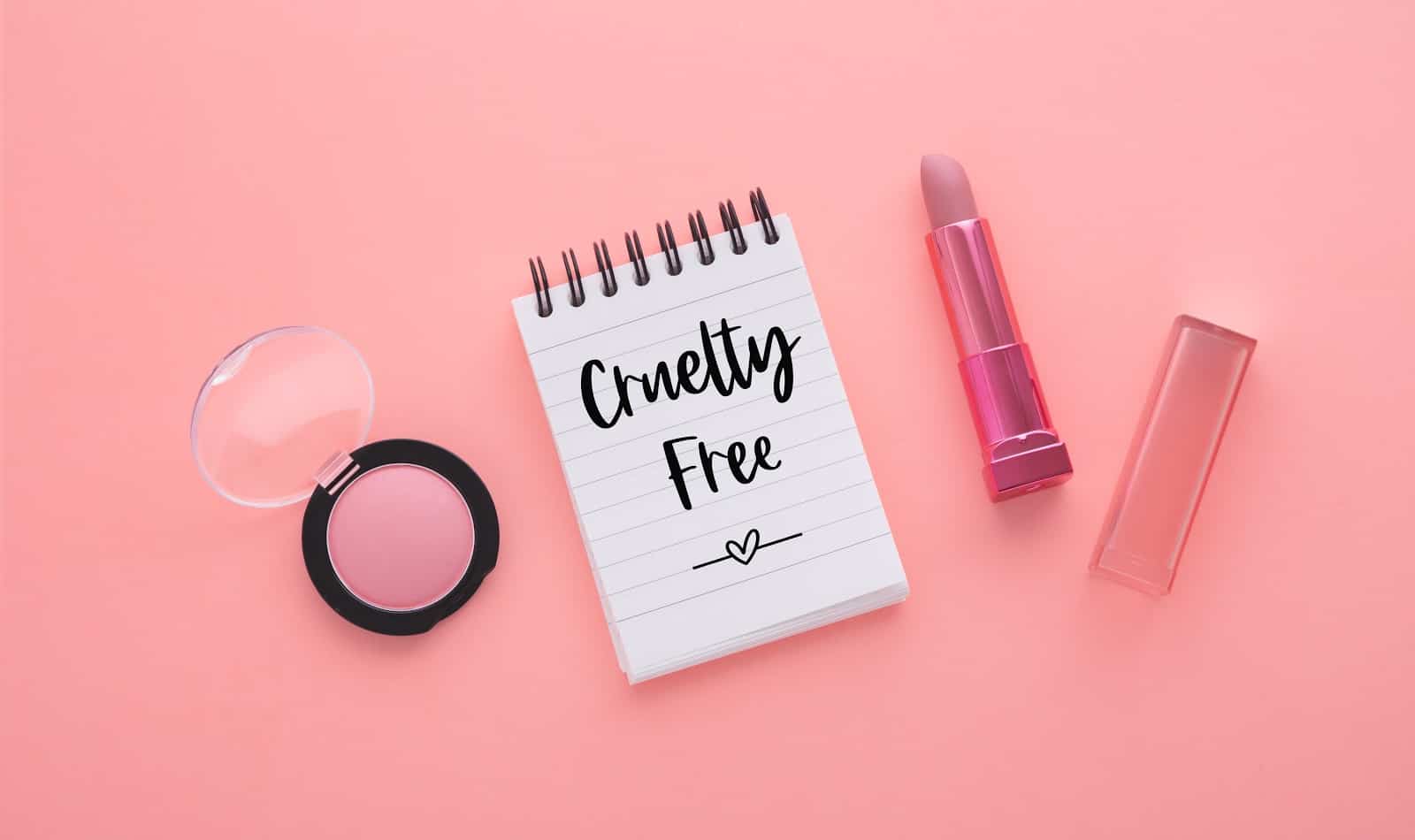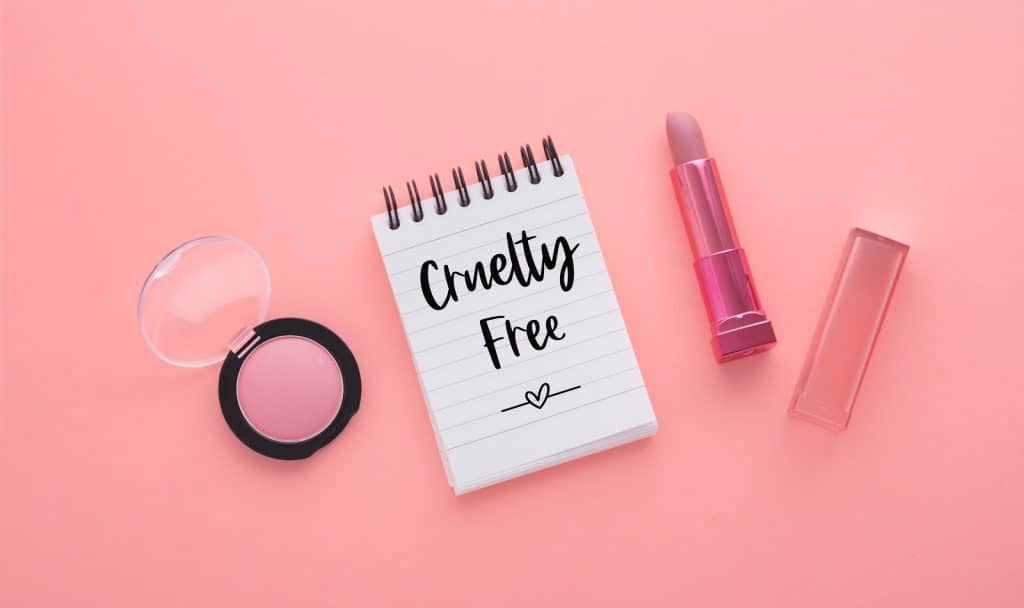 Is Morphe a Vegan Beauty Brand?
No, Morphe is NOT a 100% vegan beauty brand.
Now, they do have some totally vegan products in their lineup, including popular items like: Fluidity Foundation, Fluidity Concealer, Morphe Highlighters, & Mega Matte Lipsticks.
However, they also have a pretty wide selection of products that include animal- derived ingredients to varying degrees.
For example, some products contain beeswax, others use sheep wool fat, and so on.
Also, if you're wondering, "are Morphe brushes vegan," again, yes and no.
Some use synthetic materials, others use real animal hair. You have to read the labels and ingredients very carefully.
Are they certified by any cruelty free organization
No, they're not, but that shouldn't be a deal breaker. Let me explain.
Morphe doesn't carry any of the common certifications. No Leaping Bunny. No Beauty Without Bunnies (PETA's certification). No Choose Cruelty Free certification.
They also aren't vegan-certified, obviously, since they have products with animal ingredients.
Here's the thing, though: while those certifications are a HUGE help to people like us looking for cruelty-free cosmetics, not having one doesn't mean…to be blunt…jack squat.
First, each one costs money to get. We're talking anywhere from a one-time small fee to upwards of $15,000.
So, some brands just plain don't want to pay for certification. Maybe they're a small new company and can't afford the expense, for example.
Then there's the fact that not everyone uses the same cruelty-free shopping guide.
I'm not a fan of PETA because of their horrific stance on stray animals (look it up, you'll see what I mean). So, I prefer either Leaping Bunny or Choose Cruelty Free.
So, if a brand wants to really maximize their cruelty-free status, they'd have to pay not one, not two, but 3-4 different application fees.
While some are fine with that, others just skip certification entirely and hope that you'll take their word for it.
So, I don't judge makeup based on whether or not they have a logo with some sort of bunny in it. I judge based on their statements, history and ingredients, period.
I also look at the brand's parent company. Which brings us to…
READ MORE: Does Neutrogena Test on Animals?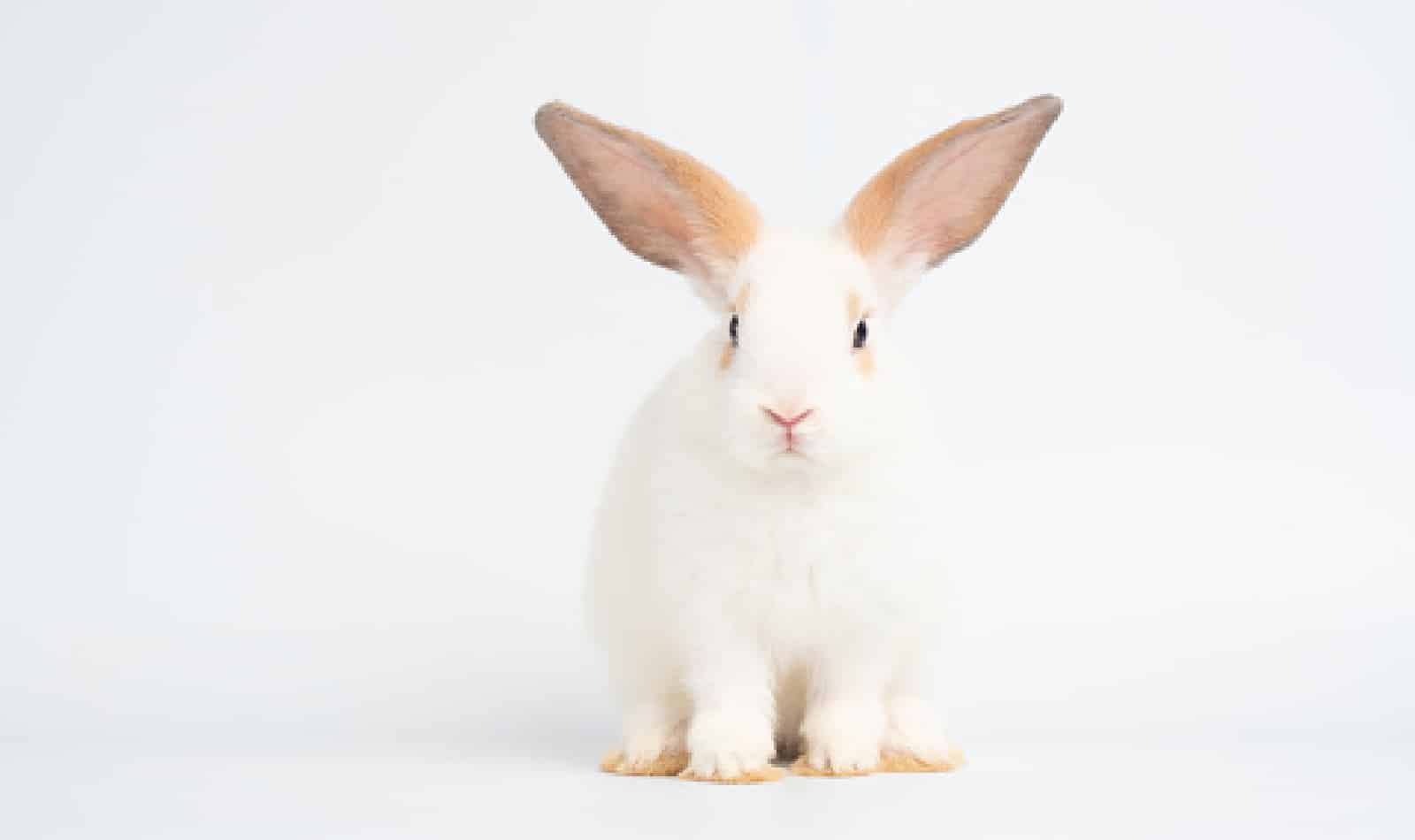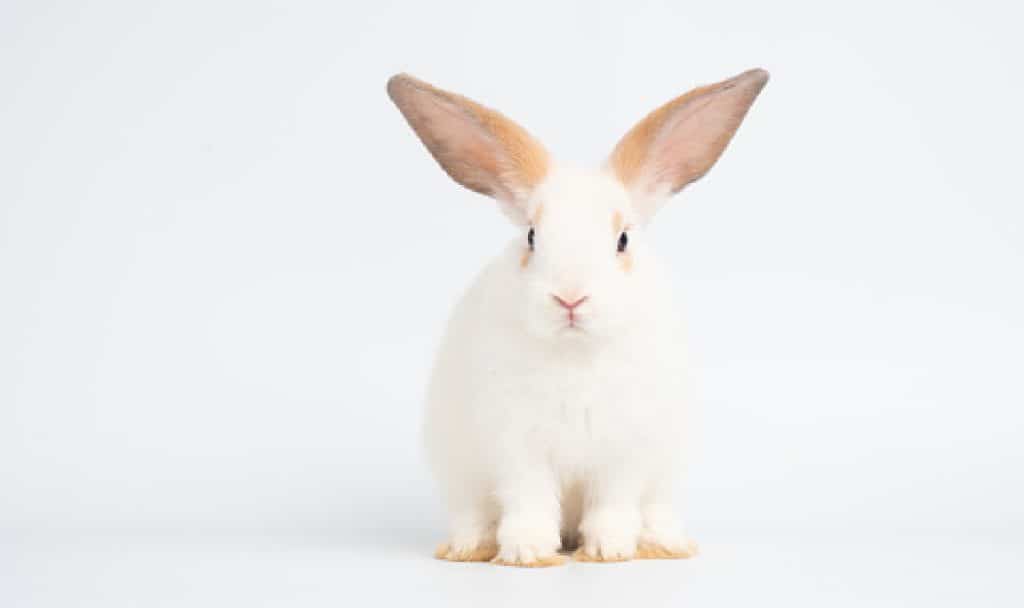 Who is General Atlantic (Morphe owner) and are they cruelty free?
In August of 2019, General Atlantic announced that they were buying a major stake in Morphe. How major? 60%.
So basically, enough of a controlling interest for me to accurately say, "General Atlantic bought Morphe."
Usually, when a larger company acquires a smaller beauty brand, it's pretty easy to find out whether or not said parent company is cruelty-free.
For example, when Clorox bought Burt's Bees, I knew right away to take them off my "animal-friendly list." While Burt's is cruelty-free, Clorox is not.
When an investment company acquires a brand, though, it's harder to figure out.
Let me save you some time: you won't find the answer by searching "Is General Atlantic cruelty-free." Trust me, I tried. So, I looked at other brands that they own or have major stakes in.
According to their website, General Atlantic owns properties in healthcare and life science sectors, among others.
Those two concern me because they almost always involve animal testing. I found at least one in their healthcare holdings that does, then I stopped looking. One is enough.
For me, if even one of a brand's parent company's other "children" test on animals, it's the same as the brand doing it.
If I pay Morphe $100 for makeup and General Atlantic gets $60 of that, then turns around and gives it to a holding that tests on animals, I'm still technically paying for that cruelty.
You may have different thoughts and ethics, and that's fine. I'm not here to judge. I just want to make sure you have all the info you need to decide.
If you DO decide that Morphe is cruelty-free based on just what the brand itself does, you can stop here.
However, if your ethics line up with mine, keep reading for a few 100% cruelty-free makeup alternatives that I absolutely love.
3 100% Cruelty free alternatives to Morphe (makeup brands)
All of these products below are Leaping Bunny certified. I know I said certification isn't everything, but it's still a good way to quickly find some good products to start with.
FYI, this section contains affiliate links. If you make a purchase through these links, we earn a small commission at no extra charge to you.
1. 100% Pure
If you read my Best Cruelty-Free Beauty Brands of 2021 list, you know that I'm pretty mad for 100% Pure. They're cruelty-free, vegan, and Leaping Bunny certified.
It gets better! They take their brand name seriously and keep artificial junk away from their ingredient list (and off your face).
Their Fruit Pigmented Ultra Lengthening Mascara is a must-have for me, but I really like pretty much all of their products.
100% PURE Ultra Lengthening Mascara Dramatic Intense Volume & Length Natural Fruit Pigmented Voluminous Eyelash Makeup No Clumping, Smudging or Flaking - Vegan, Black Tea Color - 0.35 oz
NATURALLY BOOST YOUR LASHES - Our lush lengthening eye wand is colored with the world's first globally patented fruit pigmented technology infused with luscious oil from passion fruit, to smoothly coat each lash without clumps or flakes.
AMAZING VOLUMPTIOUS PEEPERS - Moisturizes and volumizes while it dramatically coats with healthy conditioners and stunning natural pigments from black tea, berries and cocoa powder provide max stay and fade-proof length.
LEAF TO LASH, JUST THE GOOD STUFF - We left out the harsh stuff to let your eyes thrive with clean nourishing ingredients; Pro-vitamin B5, vitamin E, and replenishing oat and wheat proteins enhance volume and promote healthy hair growth.
GIVE YOUR LASHES SOME LOVE - Buildable deep midnight black color packed with antioxidants and nutrients delivering perfect water resistant cover and feathery, natural looking volume for women or men.
BEAUTY DOESN'T GET ANY CLEANER - You don't have to choose health or beauty, have both. With well-researched healthy, natural, and organic ingredients and strict purity standards, we bring cruelty-free, ethically sourced products without harsh toxic chemicals, heavy metals, fragrances, or dyes. Gluten-free, vegan, and Made in the USA.
2. AETHER BEAUTY
If you're looking for a good alterative to Morphe's eyeshadows, Aether is amazing.
Not only are their products vegan and cruelty-free, but they only use organic fair-trade ingredients.
The packaging itself is also recyclable and refillable, making this practically a zero-waste beauty product, too.
ATHR Beauty - Natural Amethyst Crystal Gemstone Palette | Clean, Non-Toxic Makeup
12 Cosmic Inspired Shades In Ultra-Matte, Shimmer, Duo-Chrome & Metallic Finishes That Let You Create Looks That Enhance Your Natural Beauty
Organic Lavender Oil Helps To Reduce The Appearance Of Redness + Helps Soothe The Skin
Formulated With Organic Coconut Oil & Organic Shea Butter To Create An Uber Smooth Buttery Texture For One Swipe Application And Infused With Organic Rosehip Oil & Organic Moringa Oil Which Provides Radiant Looking, Glowing Skin And Is Rich In Vitamin C
Clean, Vegan & 100% Cruelty-Free
This Palette Is Sustainably Packaged: With Removal Of Eyeshadow Pans And Elastic, This Paper Palette Is Fully Recyclable + Zero Waste
3. Bossy Cosmetics
Bossy is a woman-owned (and Black-owned) beauty brand that mostly makes lipsticks (although they have some other products as well).
I love their super fun names, like BRAVERY and COURAGE, and the amazingly vibrant colors that go along with them.
If you prefer to shop products that give back (or pay it forward, rather), you'll love Bossy. They partner with organizations that actively support women's rights around the world.
Bossy Cosmetics Long Lasting Liquid Matte Lipstick for Women, Hydrating Lip Stick for Healthy & Full Lips, Vegan Makeup, Paraben, Mineral Oil and Cruelty Free (Bravery - Fuchsia Color)
BRAVERY: Bravery is a bright fuchsia matte liquid lipstick and is dedicated to all of the women who "DO IT AFRAID." The women who are real and accept that taking risks is scary, but do it anyway. With Bravery, we hope to support these power women as they embrace the unknown!
EVERYDAY LIPSTICK: A liquid lipstick with an extra matte finish that's comfortable to wear, and will stay on for long periods at a time. The perfect lipstick to help you take on your day, everyday.
MOISTURIZING LIPSTICK: Our matte long lasting lipstick is crafted with active ingredients that can leave your lips feeling hydrated and replenished. Special ingredient Vegetal Glycerol provides skin replenishing properties to help make your lips look healthy and full, while Vitamin E can protect the lips against the effects of free radicals.
VEGAN AND CRUELTY FREE: At Bossy Cosmetics, we strive to spark confidence in ambitious women through clean beauty products. Each of our lipsticks are vegan, cruelty free, paraben free, and made with no preservatives, mineral oil, or paraffin.
GIVING BACK: Bossy Cosmetics partners with non-profit organizations that actively promote social change that advance the human rights of women and girls around the world. A portion of your Bossy Cosmetics purchases will support our contribution to these non-profit partners.
Final Definitive Answer: Is Morphe a Cruelty-Free Makeup brand?
Ok, "definitive" may be pushing it. Like I said, it depends on how deep you want to look for your answer.
If you're just looking for a brand that doesn't test on animals itself, then yes, Morphe fits the bill.
In my opinion though, no, Morphe is NOT cruelty-free. While I can get past the non-vegan products, their parent company ruins it for me.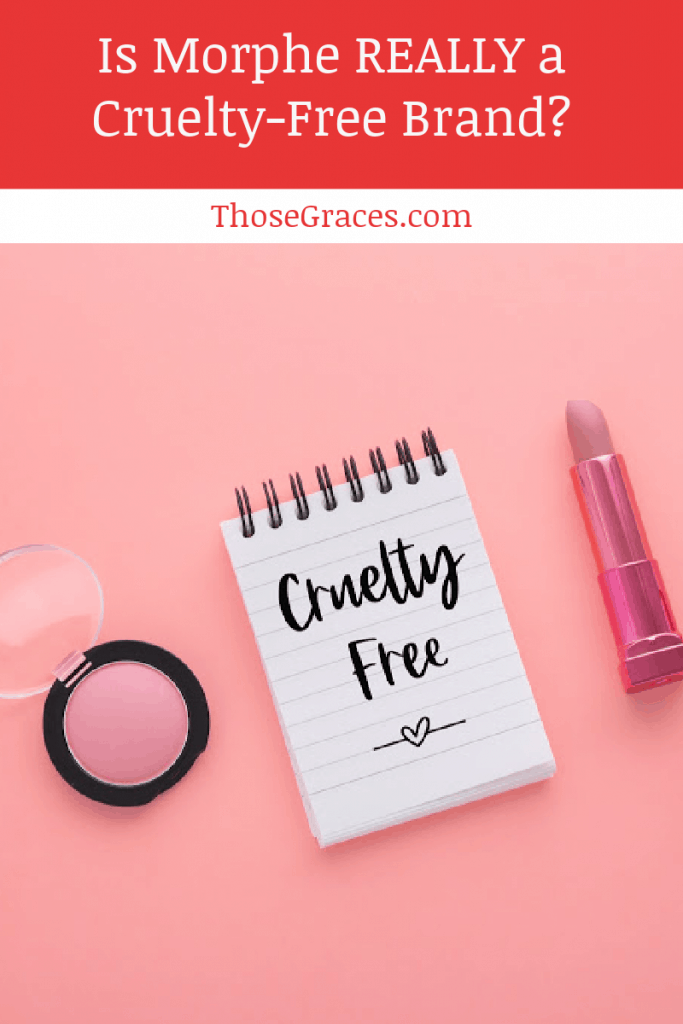 What do you think? Is Morphe cruelty-free in your eyes? Share below.