Is CeraVe a cruelty-free brand?
CeraVe is one of the most popular skincare brands among beauty gurus, as their simple yet effective ingredients provide excellent results.
But is it truly cruelty-free?
Find out more about CeraVe's policies and statements to get a definite answer.
Don't forget to check the best cruelty free beauty products!
Is CeraVe a Cruelty-Free Brand? [Definitive Answer]
Short version: no, CeraVe is NOT cruelty-free, even though they say that they don't test on animals. Confused? Don't worry, I'll clarify the answer in a moment.
CeraVe has enjoyed a huge explosion in popularity over the last few years, thanks in part to influencers.
The brand is most famous for its facial cleansers, which became a "holy grail" for many influencers and their followers.
Customers rave about the brand's affordability as well as the simple yet highly effective ingredients.
See, CeraVe includes ceramides in all of their products, which make them so effective and show excellent results.
These ceramides help to hold the skin cells and keep the skin barrier healthy. Therefore, they keep the moisture on your skin and prevent impurities.
The self-proclaimed "number one dermatologist-approved skincare brand" however, is not the best option for those who want to use products that are 100% cruelty-free.
Let's look at the CeraVe animal testing policy to find out why.
Related: Is Benefit Cruelty-Free?
Does CeraVe Test on Animals?
Does CeraVe test on animals in 2021? The brand has a special FAQ Section on their website, where one of the questions is about whether they test their skincare products on animals or not
.The answer is: "No, CeraVe products are not tested on animals." Short, sweet, to the point, right?
It's also a fairly deceptive answer. First, it says nothing about the ingredients.
When I look for cruelty-free brands, I'm looking for something that spells out in plain language, "neither this product nor any of its ingredients are tested on animals."
Another major problem is where CeraVe sells its products.
See, animal testing is required by law in many countries, meaning that all the cosmetics imported to those countries must be tested on animals.
Even though the brand itself says that they don't do animal tests, they also do sales in countries where animal testing is mandatory by law, which leads to post-market animal testing, particularly in mainland China.
Apart from China, Brazil is another country that requires animal testing on imported cosmetics. And you can find CeraVe products there too.
History
The brand CeraVe started its activity in the skincare industry in 2005. And their goal was to help people with their skin conditions like eczema, psoriasis, acne, etc.
Consumers loved their products as they were effective and had simple ingredients.
People with sensitive skin were very satisfied with the products such as moisturizers, cleansers, and creams.
The brand started to develop and expand its lines by including more products such as salicylic acid, niacinamide, retinol, etc.
However, there is no specific information about their animal testing practices in the first years.
As mentioned above, the brand doesn't really talk much about being cruelty-free at all, aside from that very short answer in the FAQs.
Recent Developments
Starting from 1 Jan 2021, China has eased the requirements of animal testing but not entirely. According to the Humane Society International,
Effective Jan. 1, 2021, imported ordinary cosmetics such as shampoo, blusher, mascara and perfume may no longer have to be animal tested for eye and skin irritation in Chinese laboratories. Ordinary cosmetics make up the bulk of personal care products imported to China; so-called "special" cosmetics will still require animal testing.
Great news, right? Not so fast. It only applies to cosmetics imported into China, not those directly sold in the country.
Confused? I was too. Let me explain. Say you live in China and you want to buy a bottle of shampoo from Amazon.
Under the new law, you don't have to worry about whether said product is or isn't tested on animals. You can just buy it, have it delivered, and go on your merry way.
However, say, you're a skincare brand and you want to sell your products directly in a store in China.
In that case, your products still have to go through post-market research, which typically means animal testing.
Check: Is Maybelline Cruelty-free?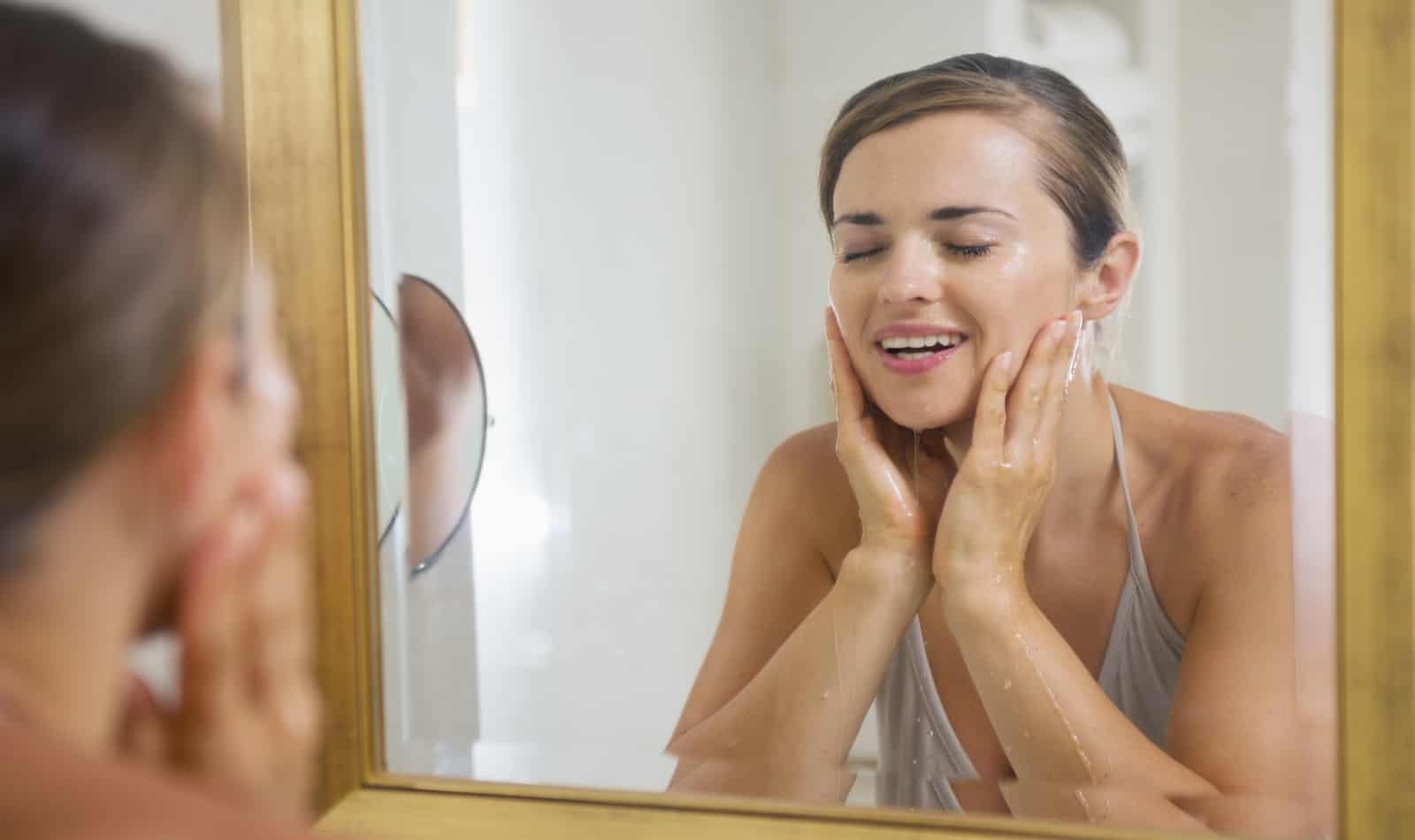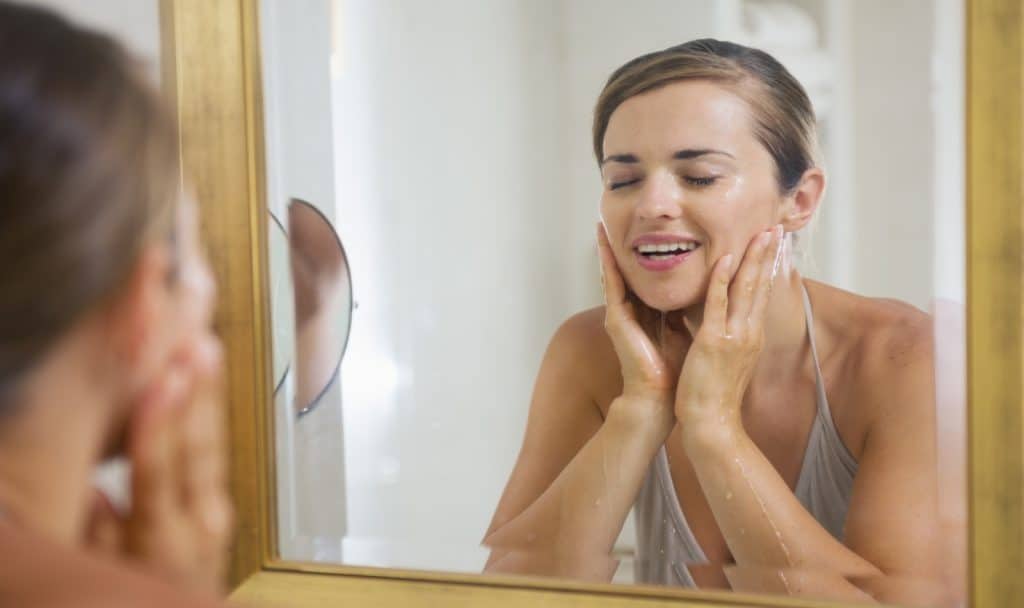 Who is CeraVe Parent Company, and Are They Cruelty-Free?
In 2017, the current TikTok trending brand was bought by one of the largest cosmetics companies in the world, L'Oreal.
If you've spent even so much as a hot minute searching for information on cruelty-free brands, you know that L'Oreal products are not among them.
In more recent years, however, L'Oreal announced that the brand will be completely vegan by 2021.
Even that caused some major waves as animal rights activists called out the hypocrisy of marketing vegan products with non-cruelty-free ingredients.
Technically, the company itself stopped testing ingredients on animals as of 1989. They even go so far as to state that they "no longer [tolerate] any exception to this rule."
Well, maybe on exception. Their statement goes on to say, "Certain health authorities may nevertheless decide to conduct animal tests themselves for certain cosmetic products, as it is still the case in China."
That said, L'Oreal does state that they're continuing to work with Chinese authorities to institute alternative methods to eliminate animal testing.
After looking for some facts about their approaches to making cruelty-free products, I stumbled upon their alternative animal testing methods.
With extensive research, they have been building human skin models in labs since 1979. It is, of course, applaudable.
However-and I realize I keep repeating this but it's important-until China fully eases up on their post-market testing, ANY brand sold directly in the Asian nation's stores cannot make a "100% cruelty-free" claim.
Is CeraVe a Vegan Brand?
Cerave has many products with animal-based ingredients such as beeswax, cholesterol, etc. Hence, you can clearly state that CeraVe is not a vegan brand either.
October 2021 Update: While CeraVe originally planned to switch all of their products over to a vegan formula by this year, as of now they still haven't reached that goal.
Their Mineral Sunscreen Stick still includes beeswax in the ingredient list, making it non-vegan, for example.
Another product that has cholesterol in it is the Resurfacing Retinol Serum. These are only a couple of examples showing that this brand is not vegan.
As we have already seen, products that contain no ingredients tested on animals are considered cruelty-free.
It's such an ambiguous label, though, as we saw above. There are just so many caveats and questions.
Is it sold in China or Brazil? Do they just claim their final product isn't animal-tested but still use ingredients that are?
Fortunately, when it comes to a vegan label, there's a bit less ambiguity.
Brands that are called vegan must not include animal-derived ingredients on their ingredient lists. Period. End of discussion.
However (Don't you just hate that word? Nothing good ever follows), a brand can be 100% vegan and still NOT be cruelty-free, and vice-versa.
3 Totally Cruelty-Free Alternatives to CeraVe
CeraVe is for sure a great brand to find products based on your skin type. They offer broad choices based on your skin conditions, whether you have acne-prone skin, eczema, psoriasis, etc.
But if you are looking for a cruelty-free alternative to CeraVe that doesn't sell their products in countries where animal testing is a must and does not sell in retail stores in China, I've got you covered!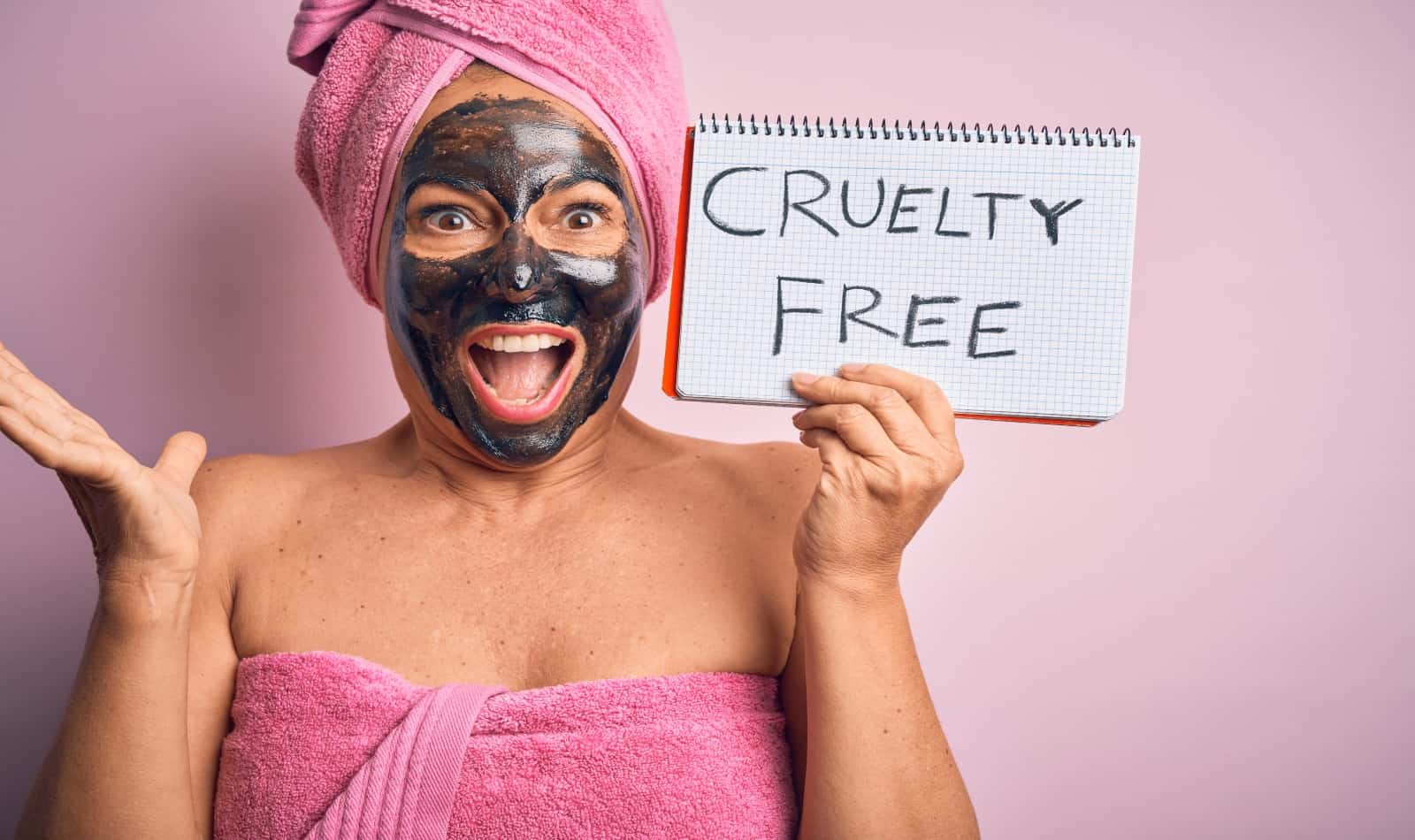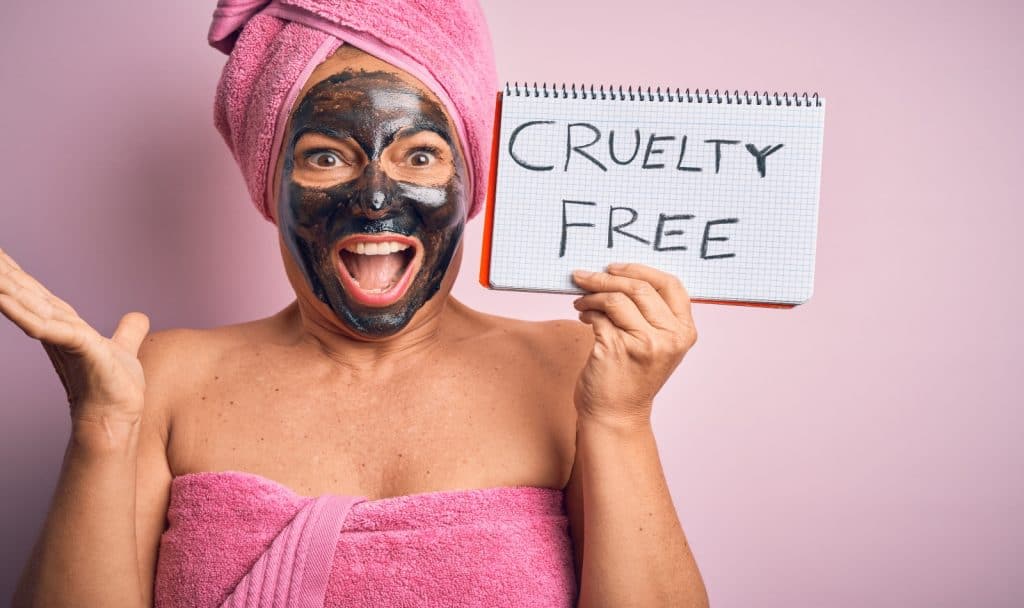 FYI, this section of the post contains affiliate links. If you make a purchase through these links, we earn a small commission at no extra charge to you.
#1 The Ordinary
A great budget-friendly CeraVe cruelty-free alternative, this drugstore skincare brand became popular on TikTok thanks to one of its products.
The Ordinary brand has excellent options based on your skin types and concerns, and they are 100% cruelty-free and certified by PETA.
#2 Dermalogica
This brand also has confirmed its being cruelty-free by PETA, as they don't do animal testings, neither do their suppliers or third parties.
Their products are also not sold in countries where this method is still required.
#3 Paula's Choice
Another amazing brand, Paula's Choice is cruelty-free and vegan. This Leaping Bunny certified brand offers various skin care products for your skin type from their extensive product categories.
Paulas Choice--SKIN PERFECTING 2% BHA Liquid Salicylic Acid Exfoliant--Facial Exfoliant for Blackheads, Enlarged Pores, Wrinkles & Fine Lines, 4 oz Bottle
GENTLE NON-ABRASIVE LEAVE-ON EXFOLIATOR: with 2% BHA (Beta hydroxy acid) to unclog & diminish enlarged pores, exfoliate dead skin cells, smooth wrinkles & brighten & even out skin tone. Combats redness, wrinkles, aging, enlarged pores, & blackheads. PACKAGING MAY VARY.
Dramatically improves skin's texture for radiant youthful even-toned skin. Beta hydroxy acid (BHA also known as salicylic acid) mimics the natural exfoliation process of younger skin by helping it shed extra layers while unclogging and clearing pores.
HYDRATE, BRIGHTEN & SMOOTH FINE LINES: Our unique, non-abrasive, leave-on exfoliant is gentle enough for daily use on all skin types. Exfoliates dead skin cells while clearing pores for a more even tone, plus it visibly reduces fine lines & wrinkles.
Paula's Choice facial exfoliants are gentler on delicate skin of the face & neck than an abrasive face scrub, which can cause micro-tears. A BHA leave-on exfoliator delivers hydration & can exfoliate directly inside the pore & improve how the pore works.
Paula's Choice Skincare makes products that work. No fragrance, no parabens, no fluff. Just effective, science-backed formulas that target any concern from wrinkles to breakouts.
Final Words
So, bottom line, is CeraVe cruelty-free? It is indeed a great skincare brand with effective and budget-friendly products.
They have products for all skin types and conditions. They use amazing ingredients such as ceramides, hyaluronic acid, or niacinamide.
Though CeraVe says that their products are not used or tested on animals, they still import their products to countries where animal testing is mandatory.
So, as long as they sell their products in countries like China or Brazil, they are not cruelty-free.
If you decide that CeraVe's policies are too ambiguous or not right for you, you can check out the list of my favorite cruelty-free and vegan brands.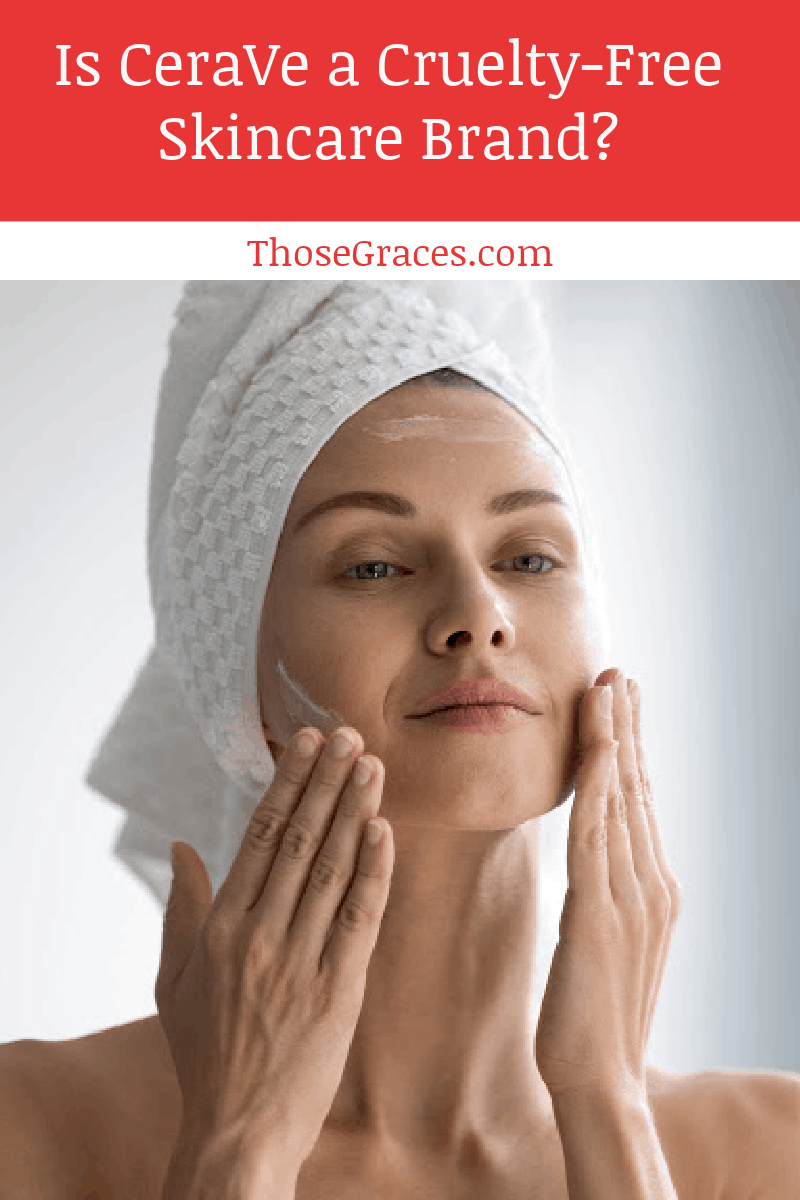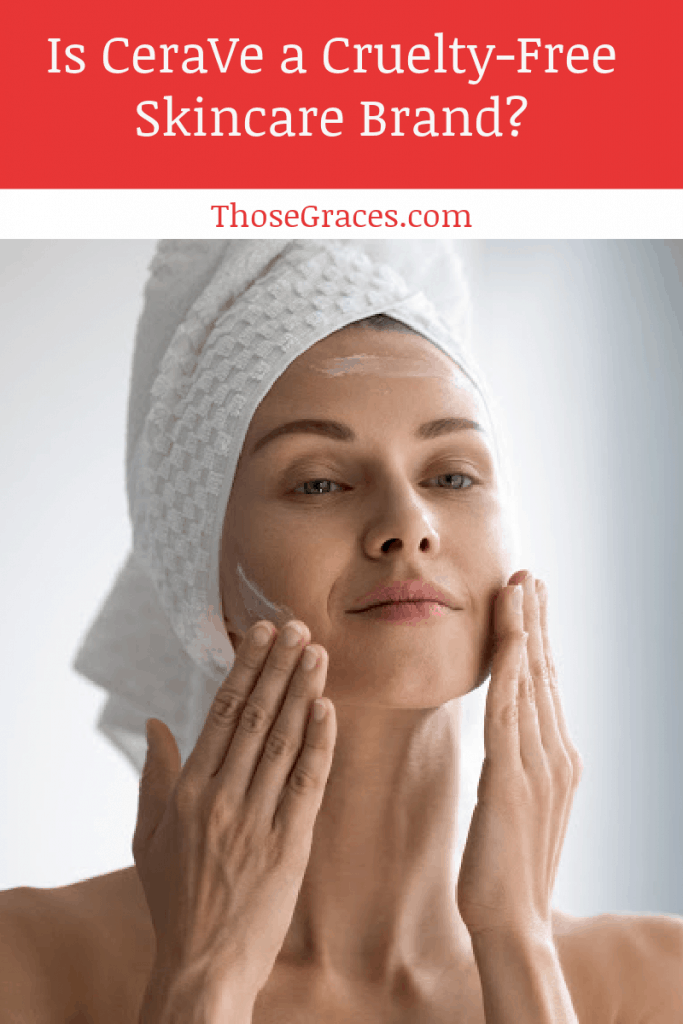 What are your thoughts on the CeraVe brand? Share with us your thoughts about this brand and its products in the comment section below!