When it comes to minimalist nail designs, there are many great styles and colors to choose from.
The easiest way to prep and paint your nails is to draw attention without being over the top. Minimal colors, simple designs, a capsule wardrobe, and unique looks that aren't too wild and crazy will help you achieve that minimal look you're going for.
The simple nail designs below prove that making a big statement doesn't have to be with overbearing prints or colors.
If you're ready to get some nail inspiration to try out on your own nails, use these simply stunning nail designs to get started! Each is minimalistic and perfect in its very own way!
Don't forget also check our nail polish subscription box review!
Our Top Picks
This post contains affiliate links. We earn a commission if you make a purchase at no extra cost to you.
Check out the table for a quick overview of our favorite nail polishes to use for these designs, then read on for more details!
23 Minimalist Nail Designs
#1 Power Clutch
This look is the perfect combination of subtle and fun. Great for a night in or a night out on the town.
Get monthly nail art kits delivered right to your door!
READ MORE: Gel Fall Nail Designs
#2 Black Tip French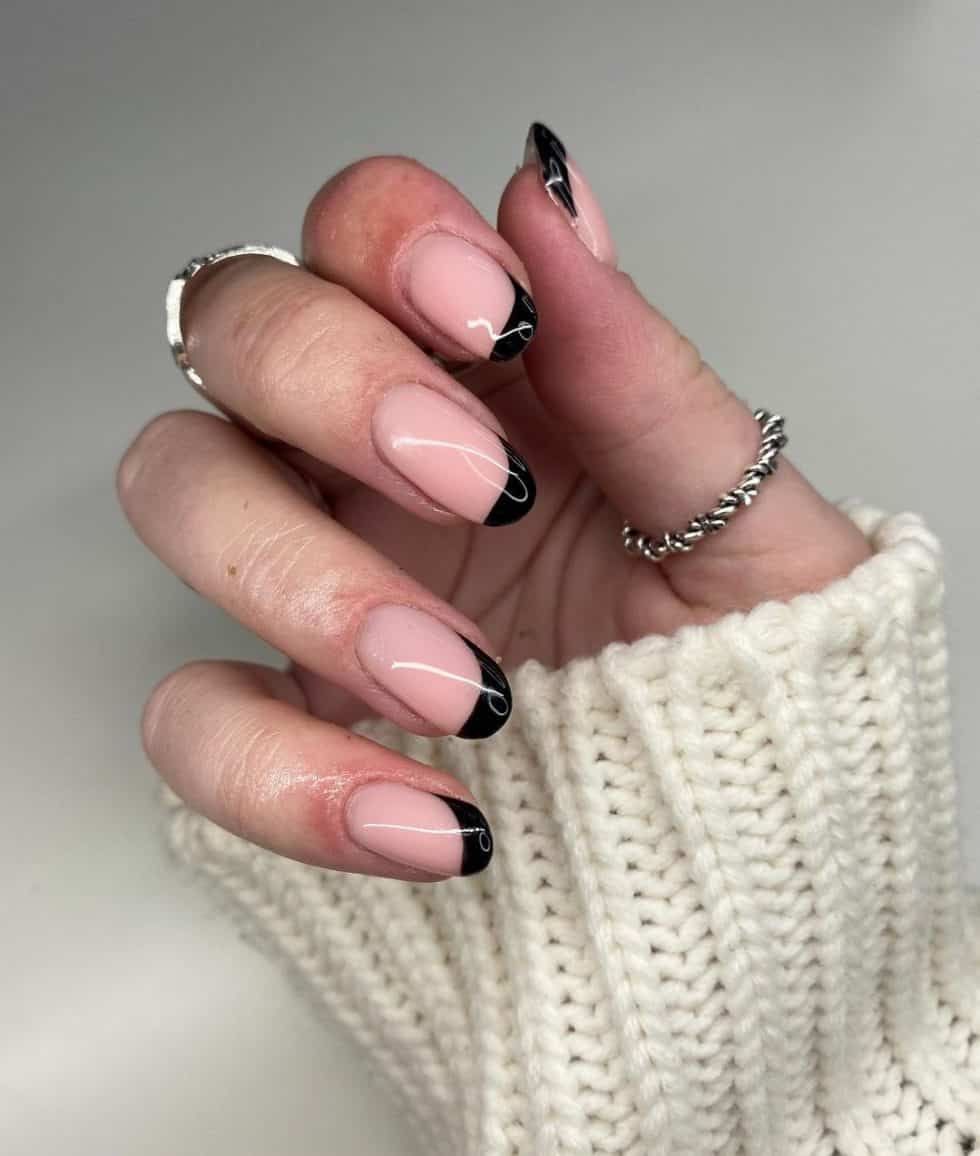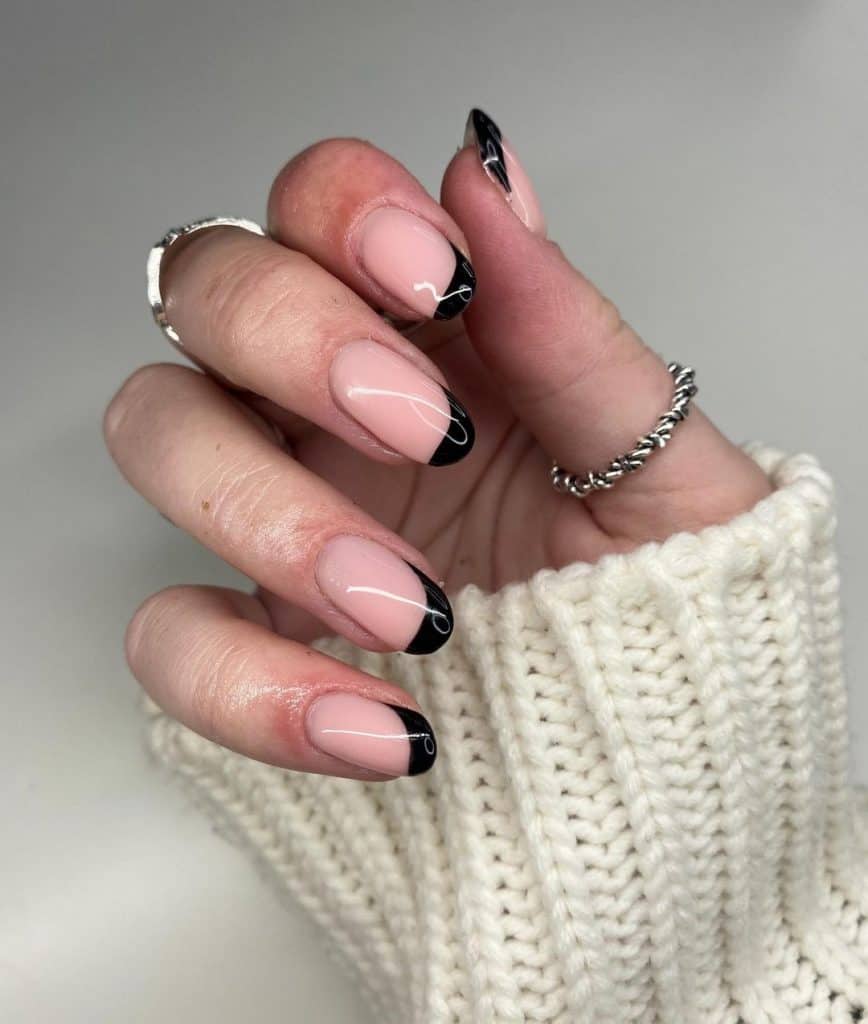 Who says the french manicures can't have a little pop of color? Check out the super cute black tip french manicure here.
#3 Summer to Fall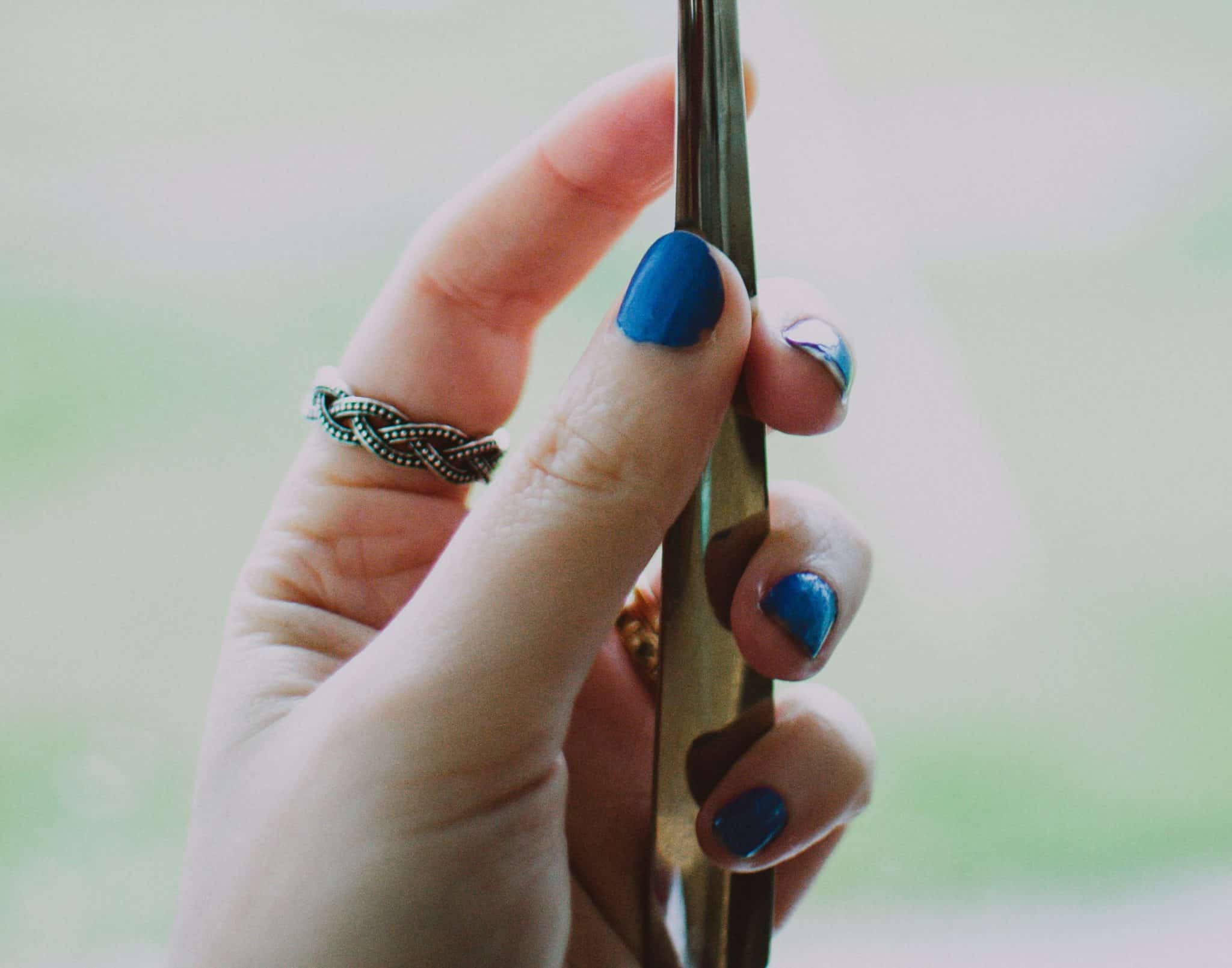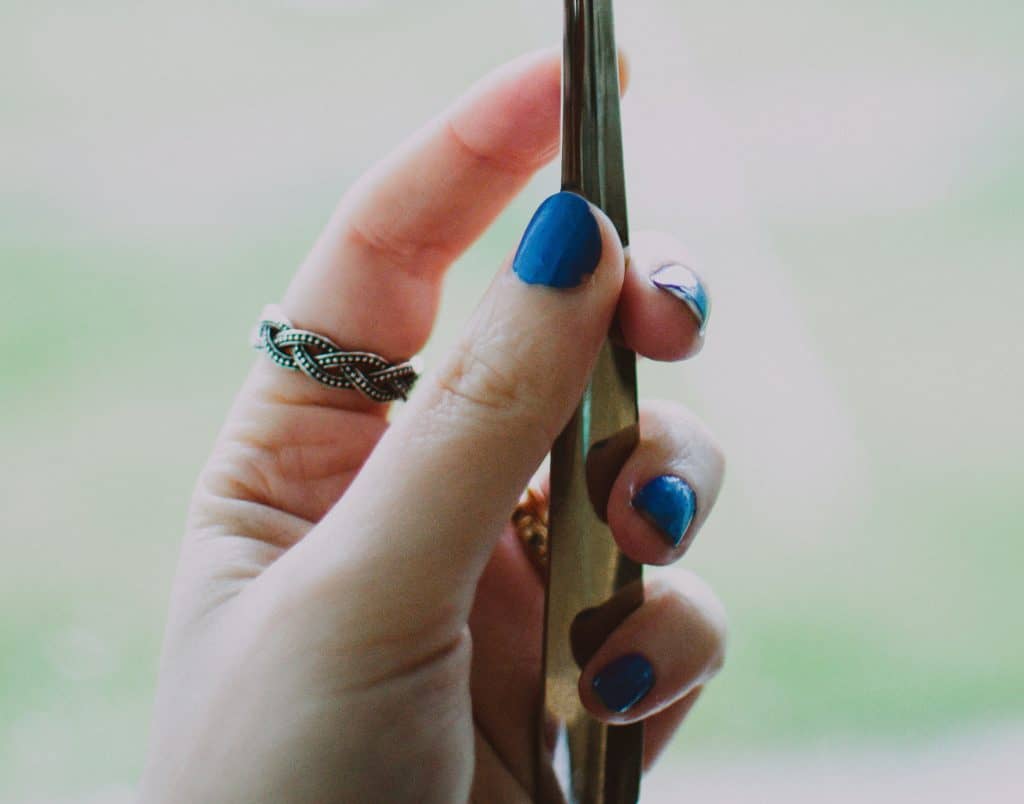 It's simple to say goodbye to summer's bright colors and transition into those cooler fall shades. Check these red summer nails for inspiration!
#4 Rainbows
Colorful nails don't have to be overly bright and bold. Fun pastels and a bit of glitter go a long way.
This kit is everything you need for gorgeous glittery nails!
#5 Less is More
This nail design speaks volumes without being overly busy! Just a little bit of art can go a long way!
Lock in your gel nail colors and keep them vibrant with this amazing lamp kit!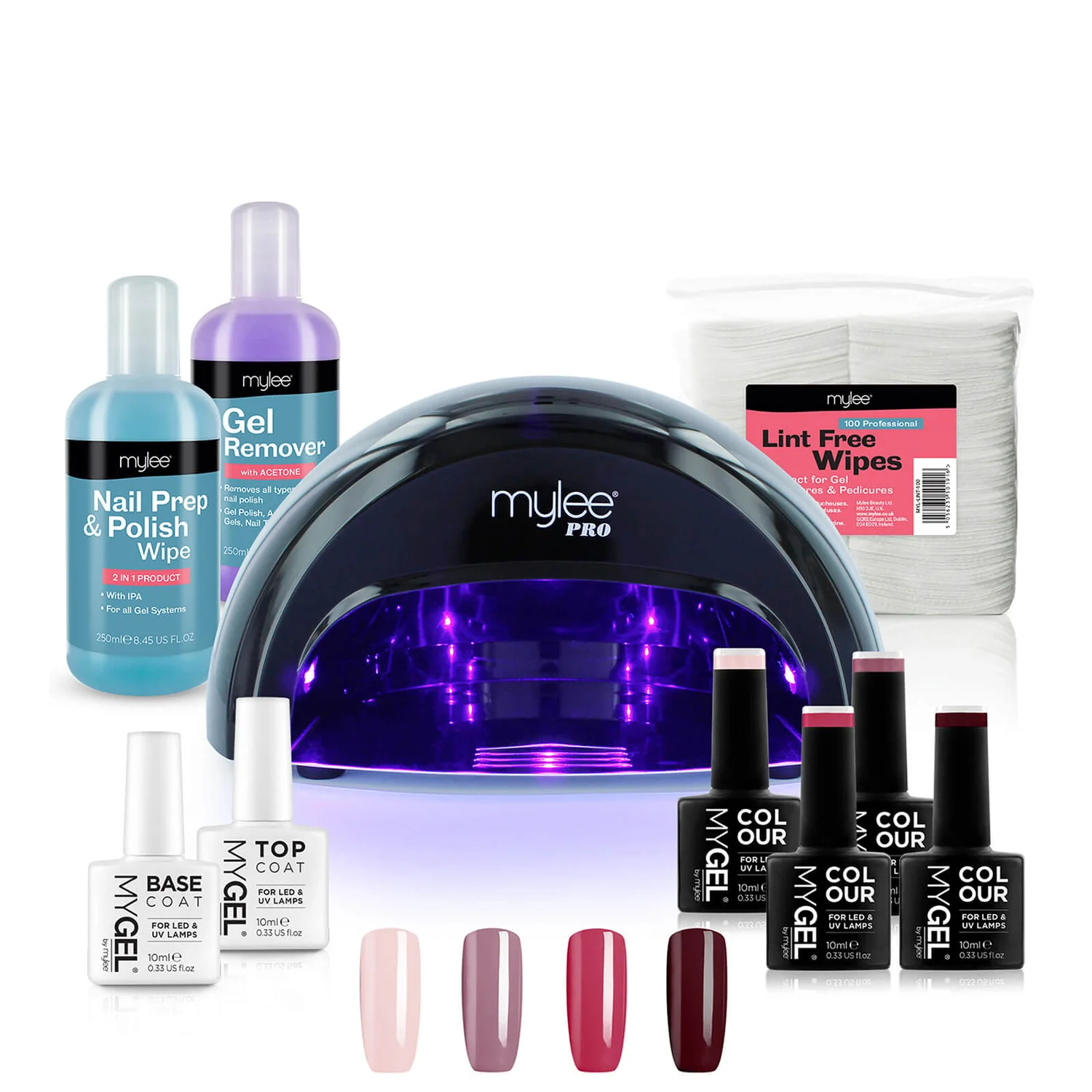 #6 Love Your Nails
Bright red can be a great way to make a simple statement about love. Perfect for Valentine's Day or when you want to add a fun pop of color.
#7 Channel Your Inner Disney Fan
We are calling all Monster, Inc. fans! These nails are great for kids and adults to have a little fun with.
#8 Nail Art at Home
Check out this super fun look that was created using household items. Thinking outside the creative box is always a good idea.
Try this to help get rid of dry skin and raggedy hangnails!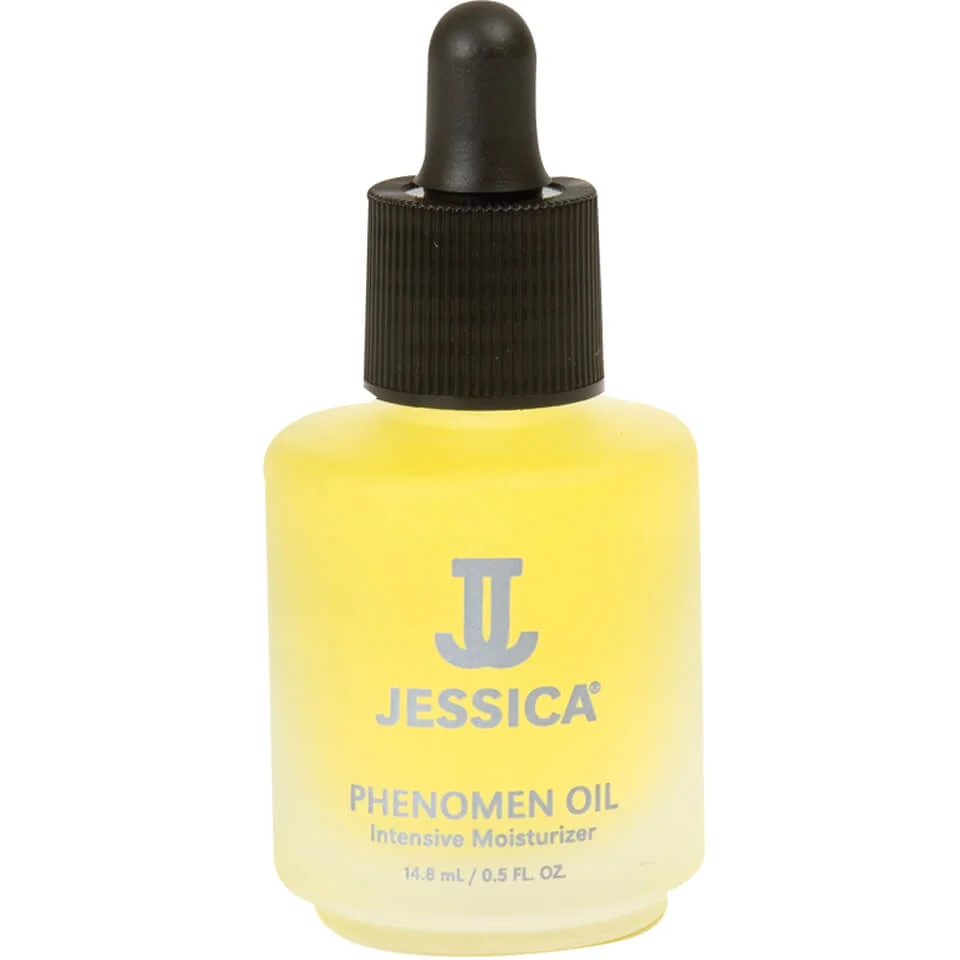 #9 Gold Foil
Nude nails and gold foil create such an elegant look. One look at these, and you're going to be hooked!
Related: 20 Masterclass Memorial Day Nail Designs
#10 Pink Sparkles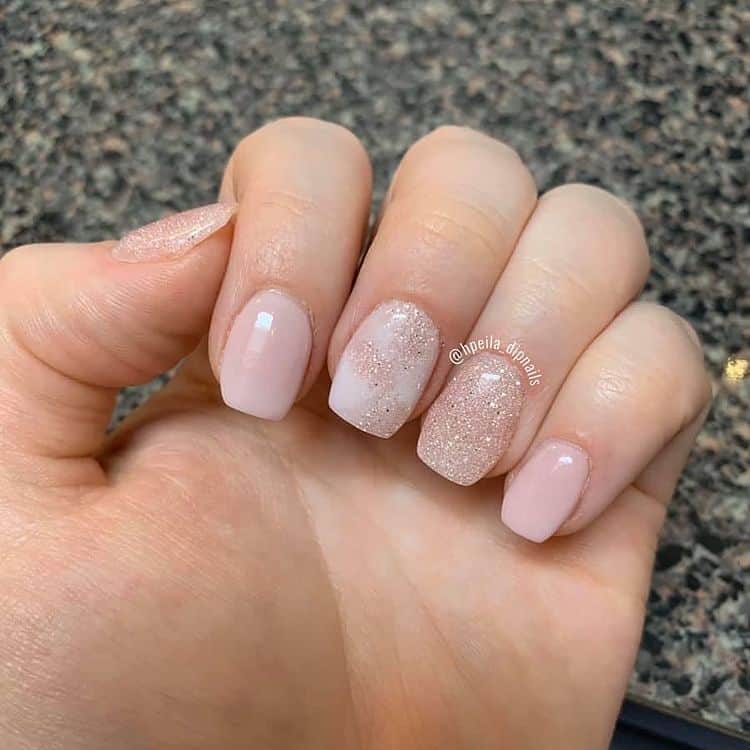 Light pink and sparkles are beautiful and combined, make stellar nails. You're going to love the look of these beauties.
#11 A Touch of Gold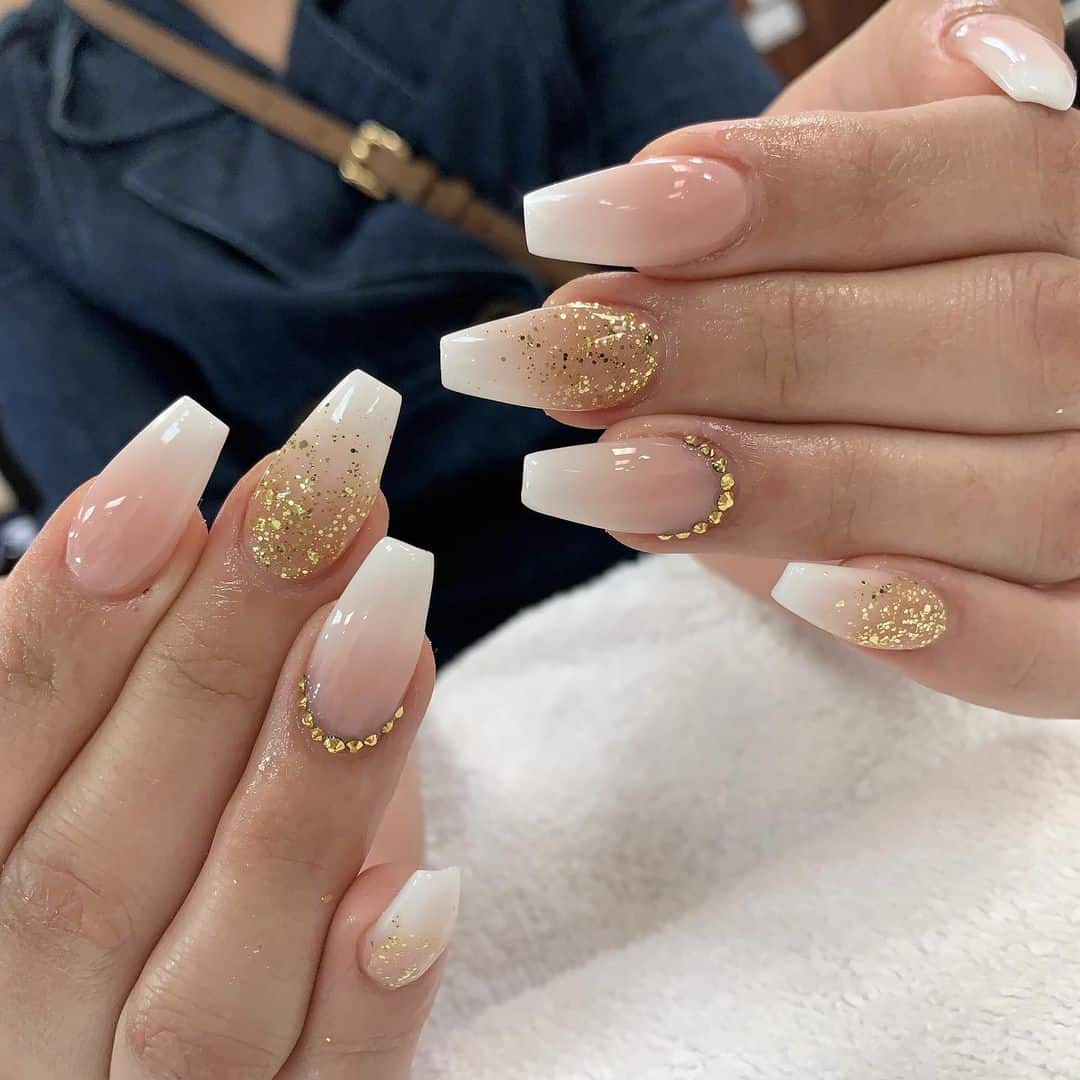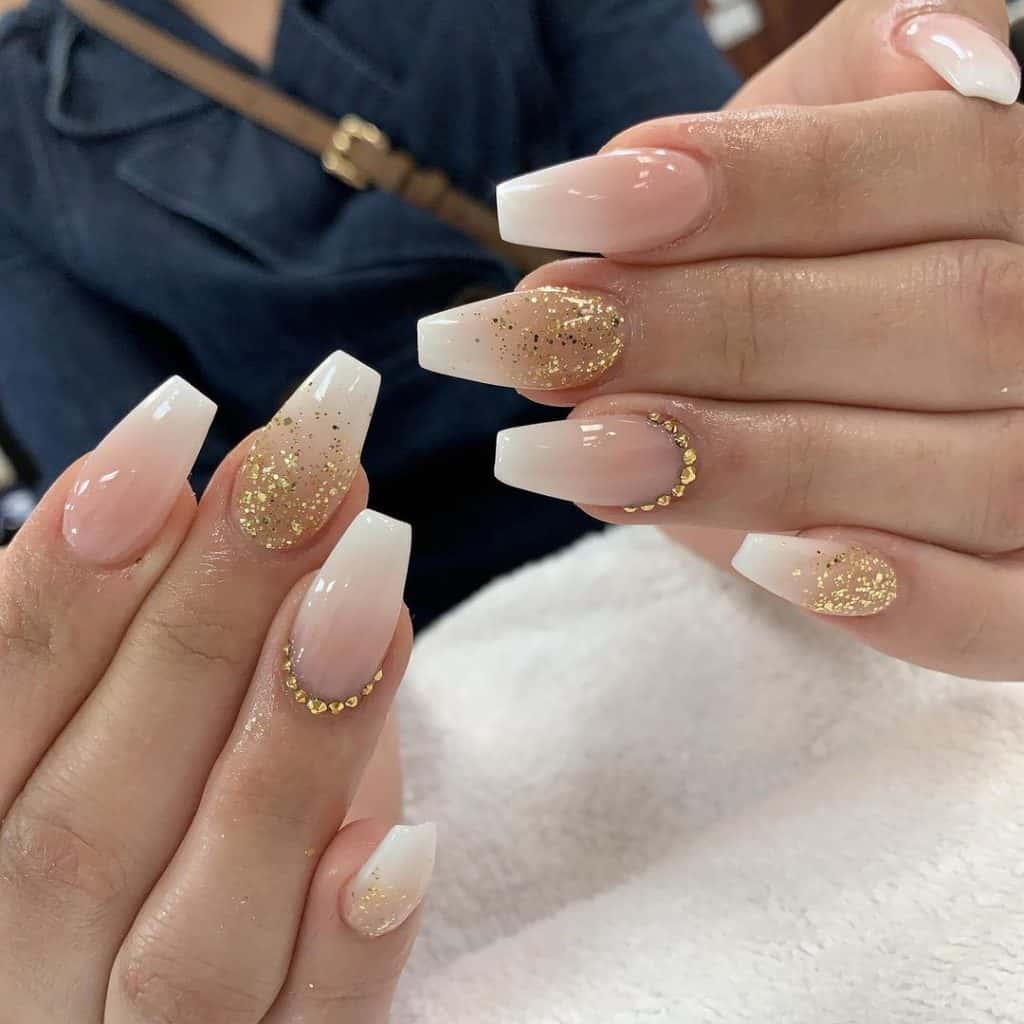 Gold is never a bad thing, right? And just a small hint can go a long way in shaping and creating a fun look for your nails!
#12 Ombre Nails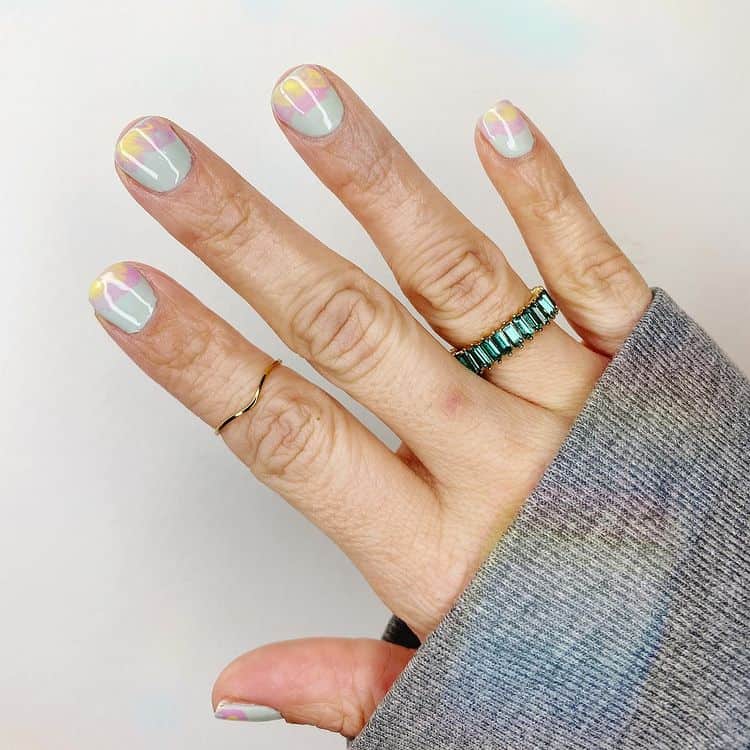 Just because you want a minimalist look doesn't mean you can't add several colors. This look says it all!
These colors are the perfect complement to just about any nail art design!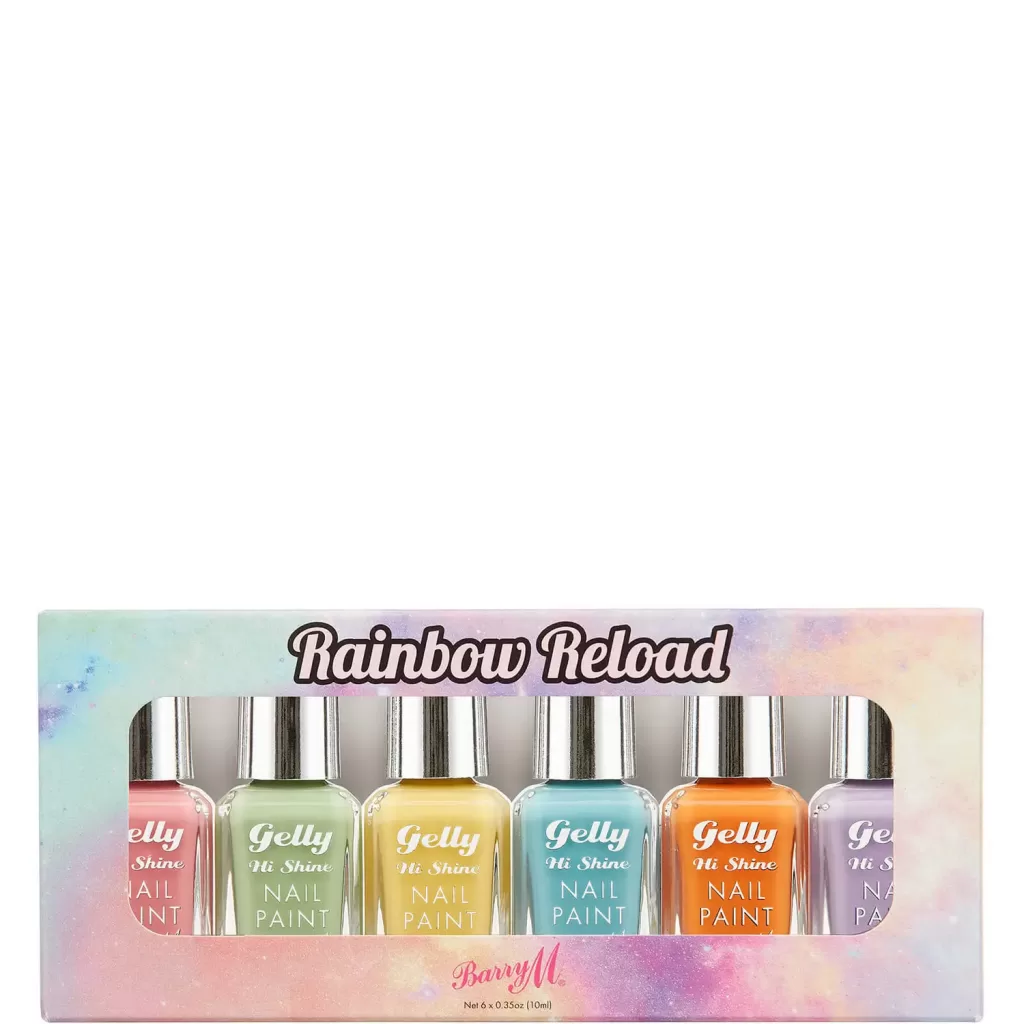 #13 French Love
Simple and elegant is the theme of these nails, and they're a fun way to branch out and try something new.
#14 Glitter Tip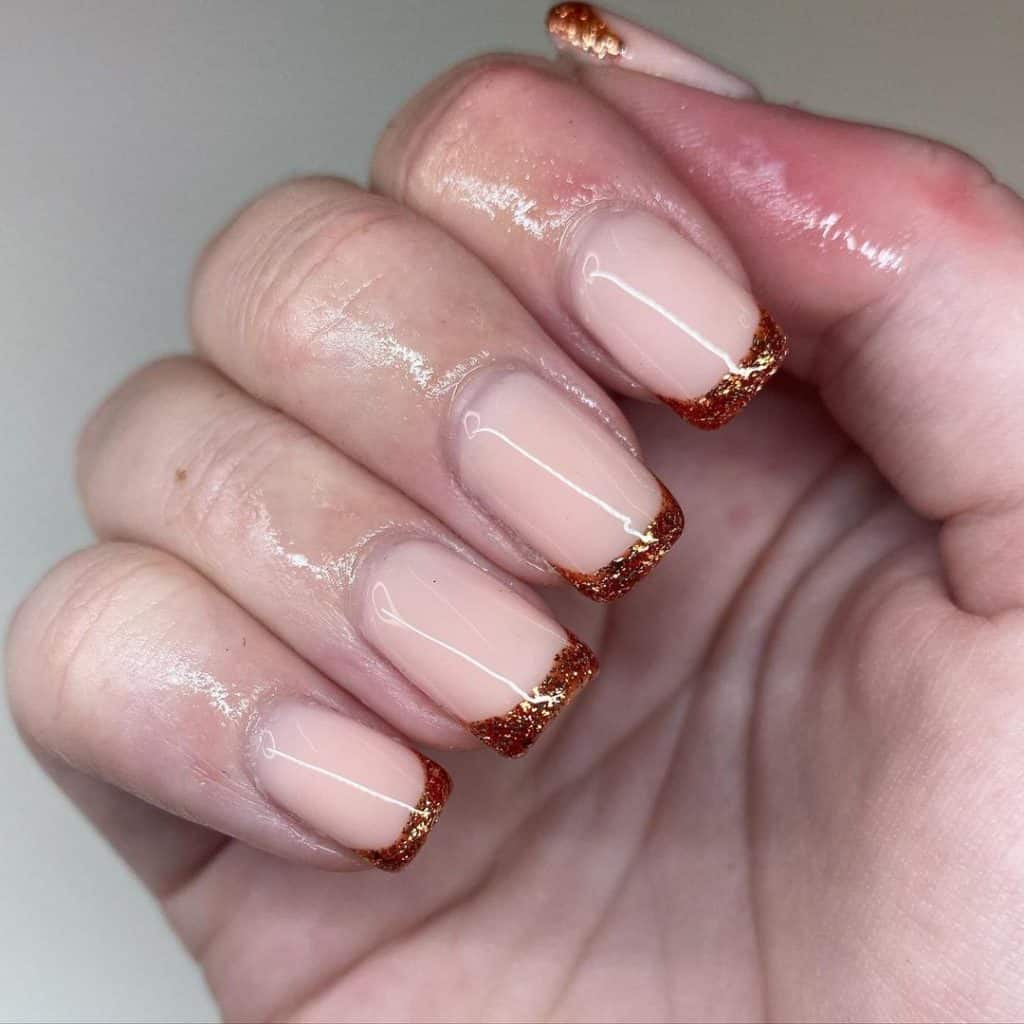 Just a dab of glitter at the tip of your nails can make quite a stunning statement.
Make your gel nail polish last longer with this base coat!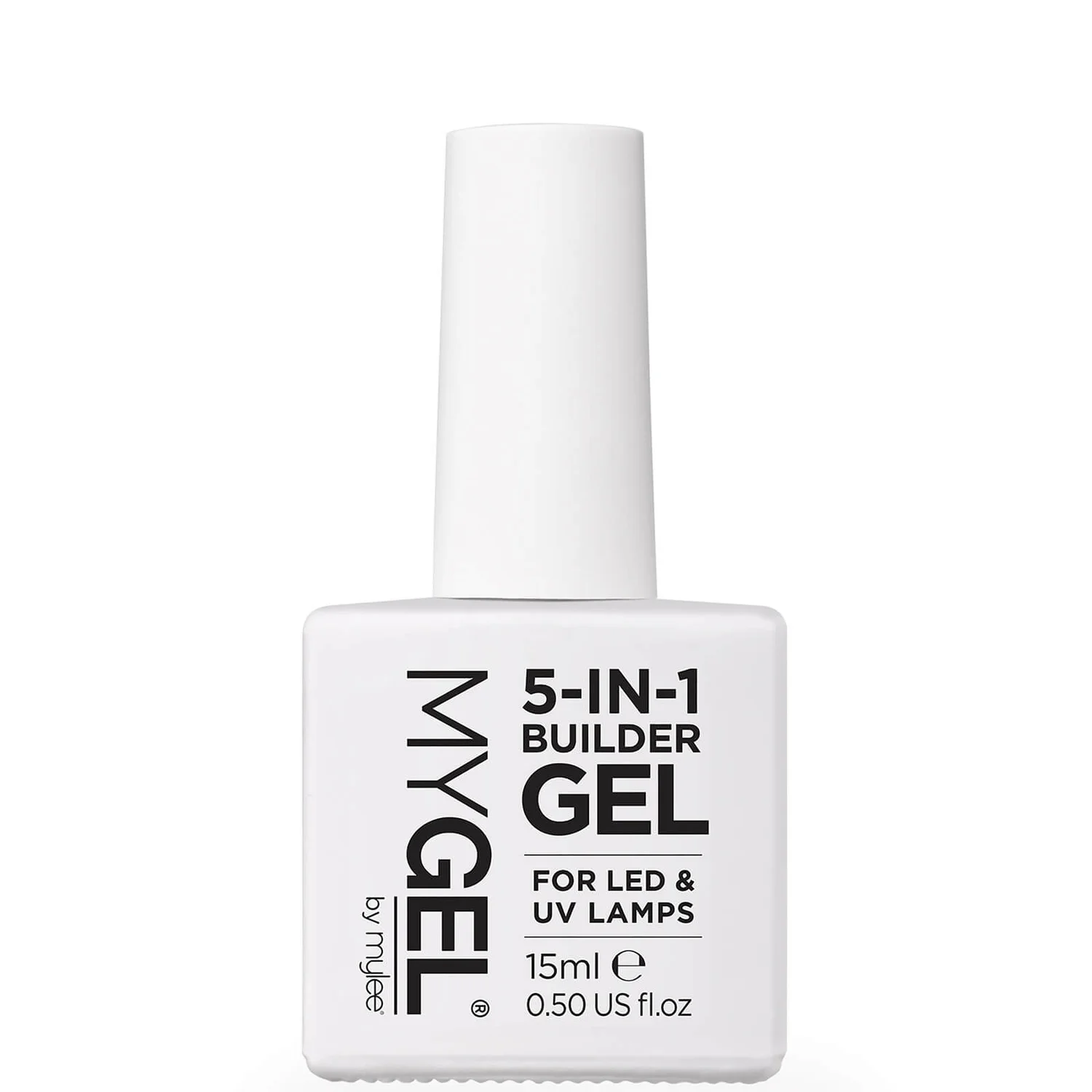 #15 Love is in the Air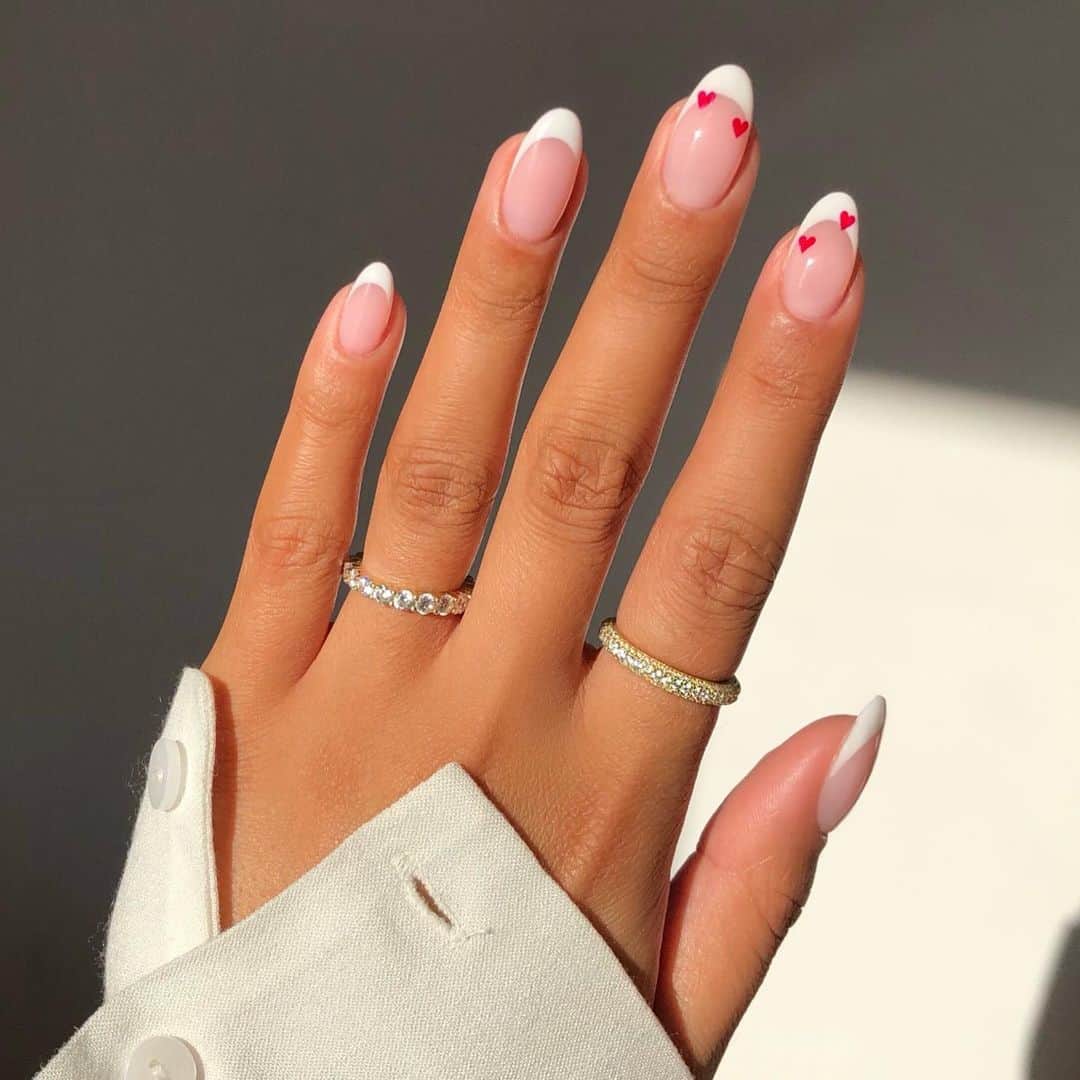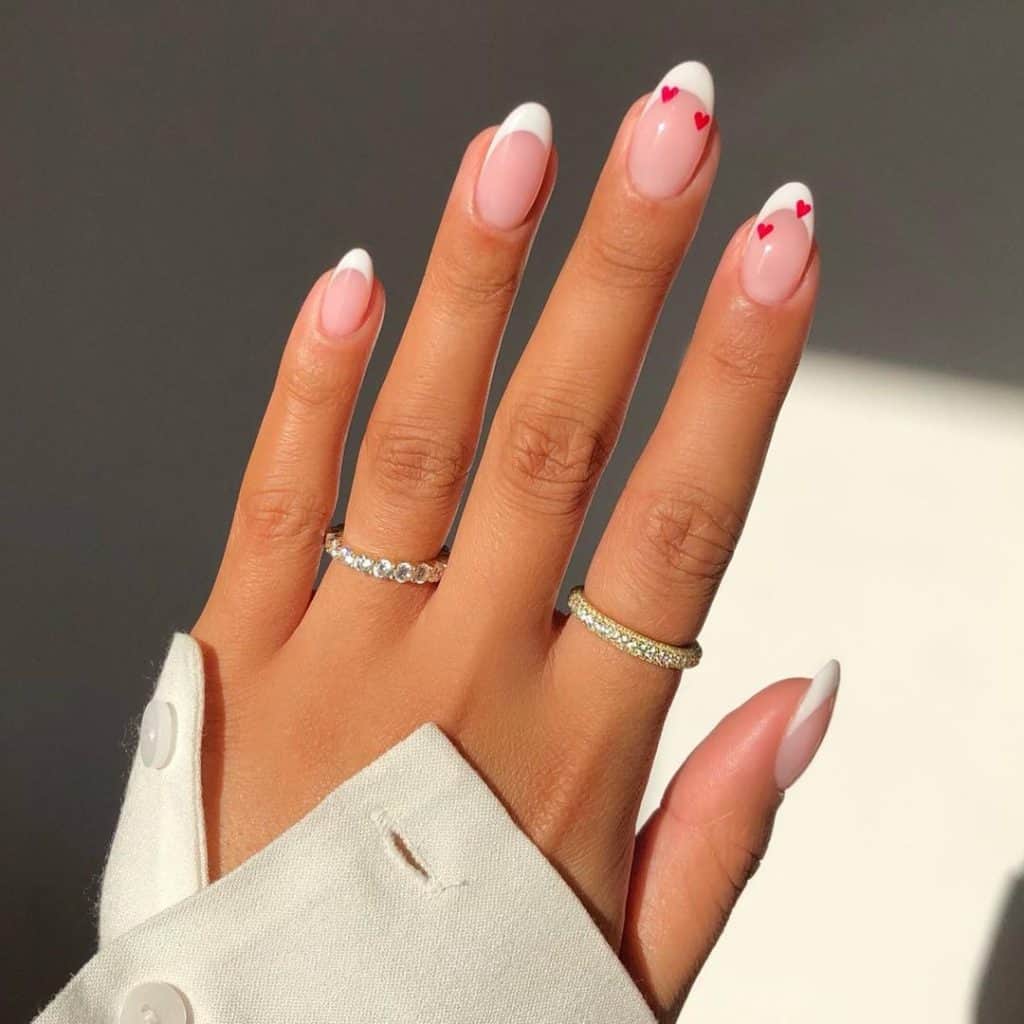 Tiny hearts are PERFECT for creating a minimal look. You're sure to love these nails.
#16 Pretty in Pink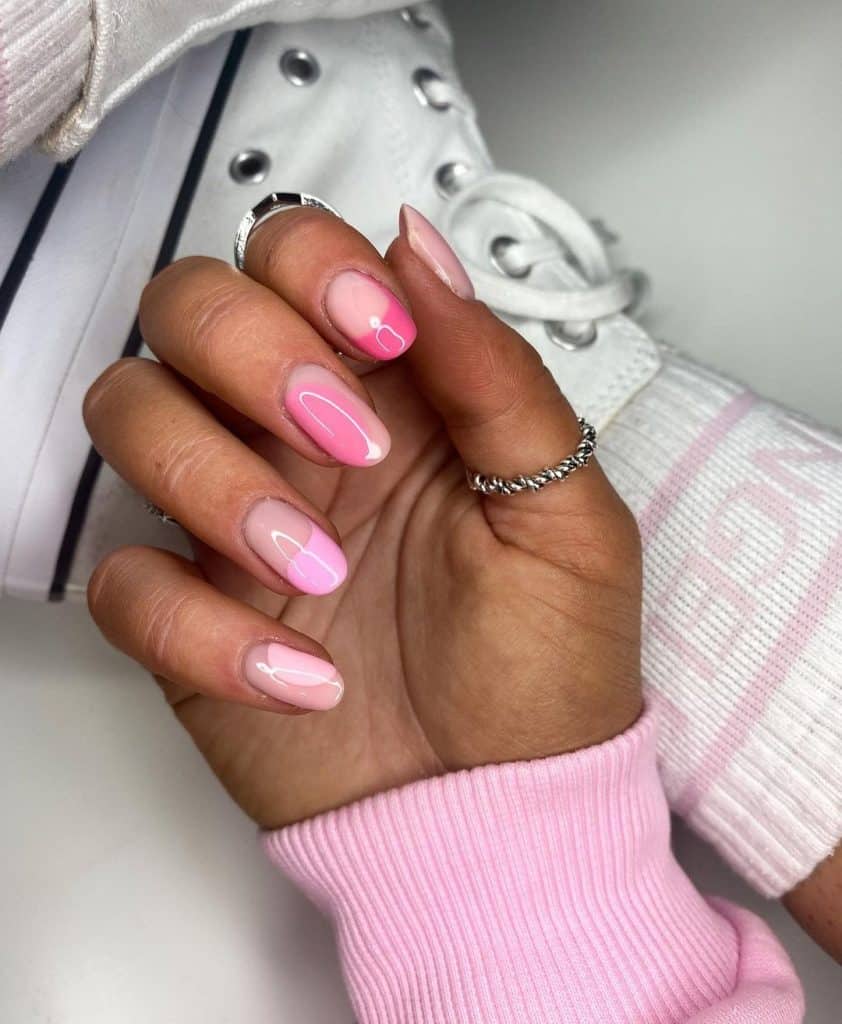 You can never have too many different shades of pink on one nail. This stunning nail design is proof!
#17 Winter Blues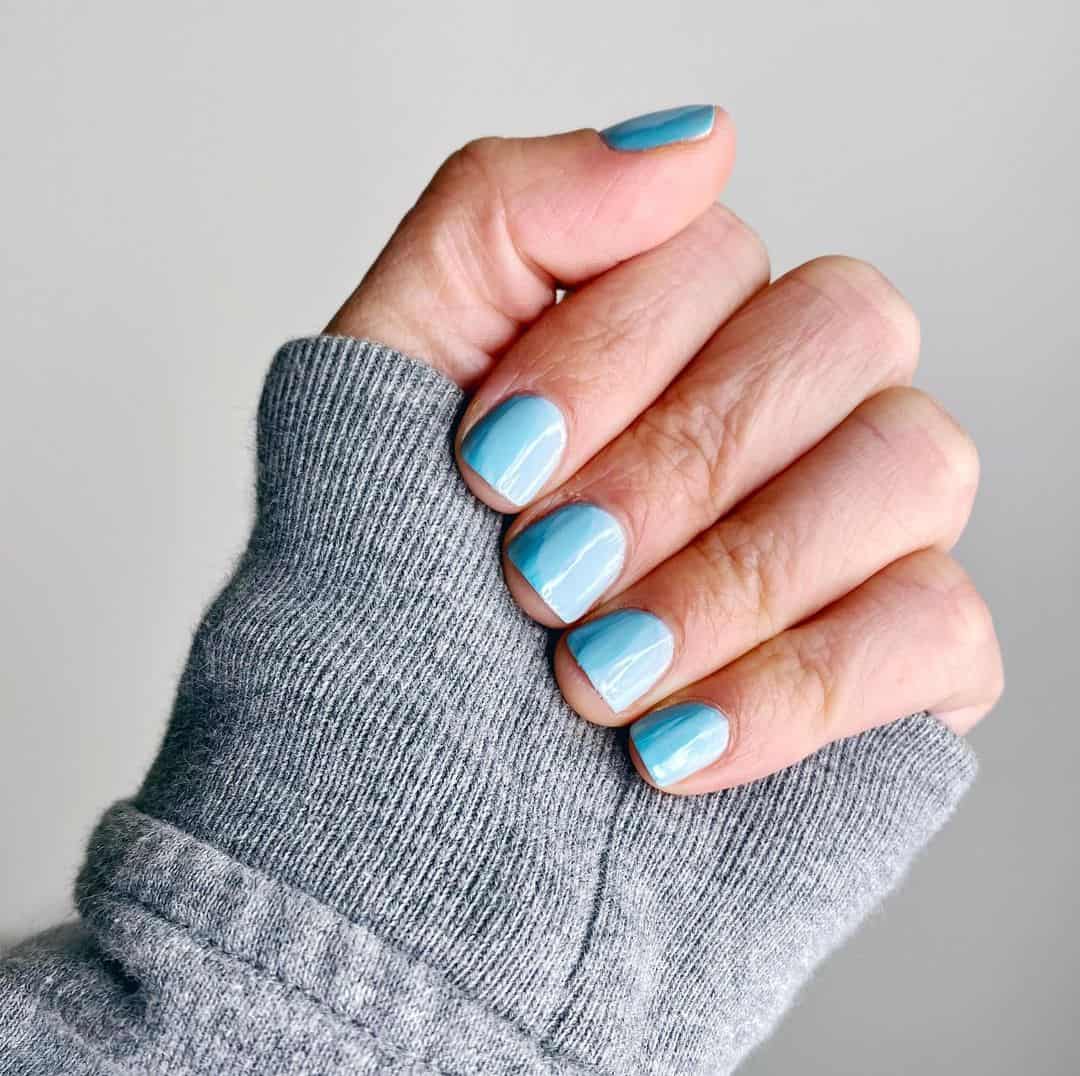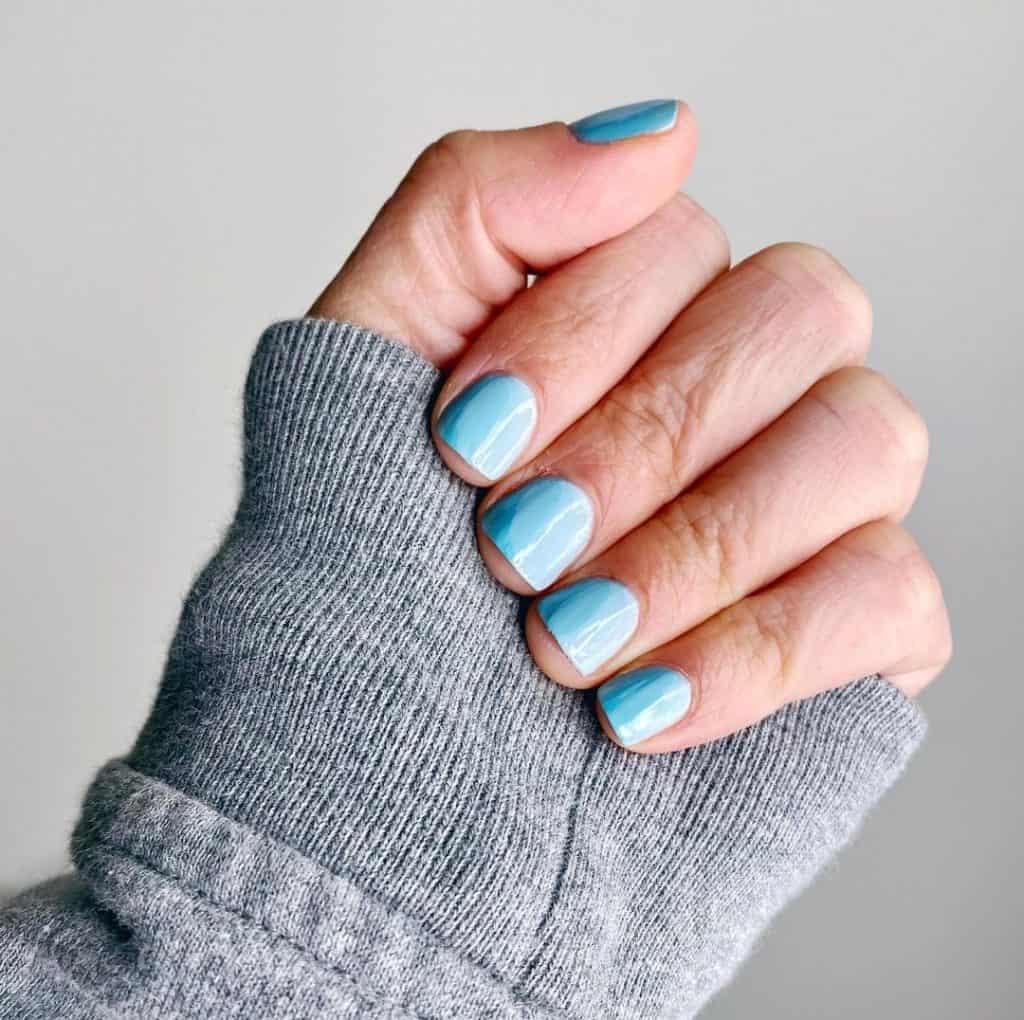 Love the look of blue nails? See how simple and easily you can make that happen.
#18 Wedding Nails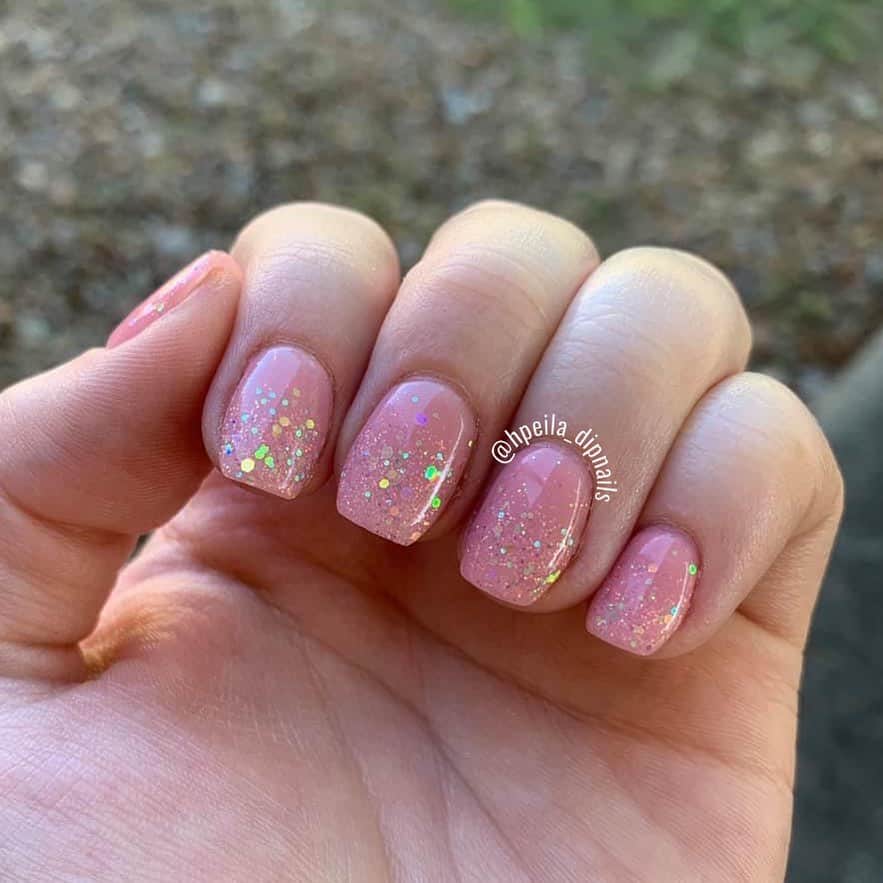 Looking for a fun look for your wedding that won't overpower your dress? These nails are it!
Try this all-in-one nail paint for a better look!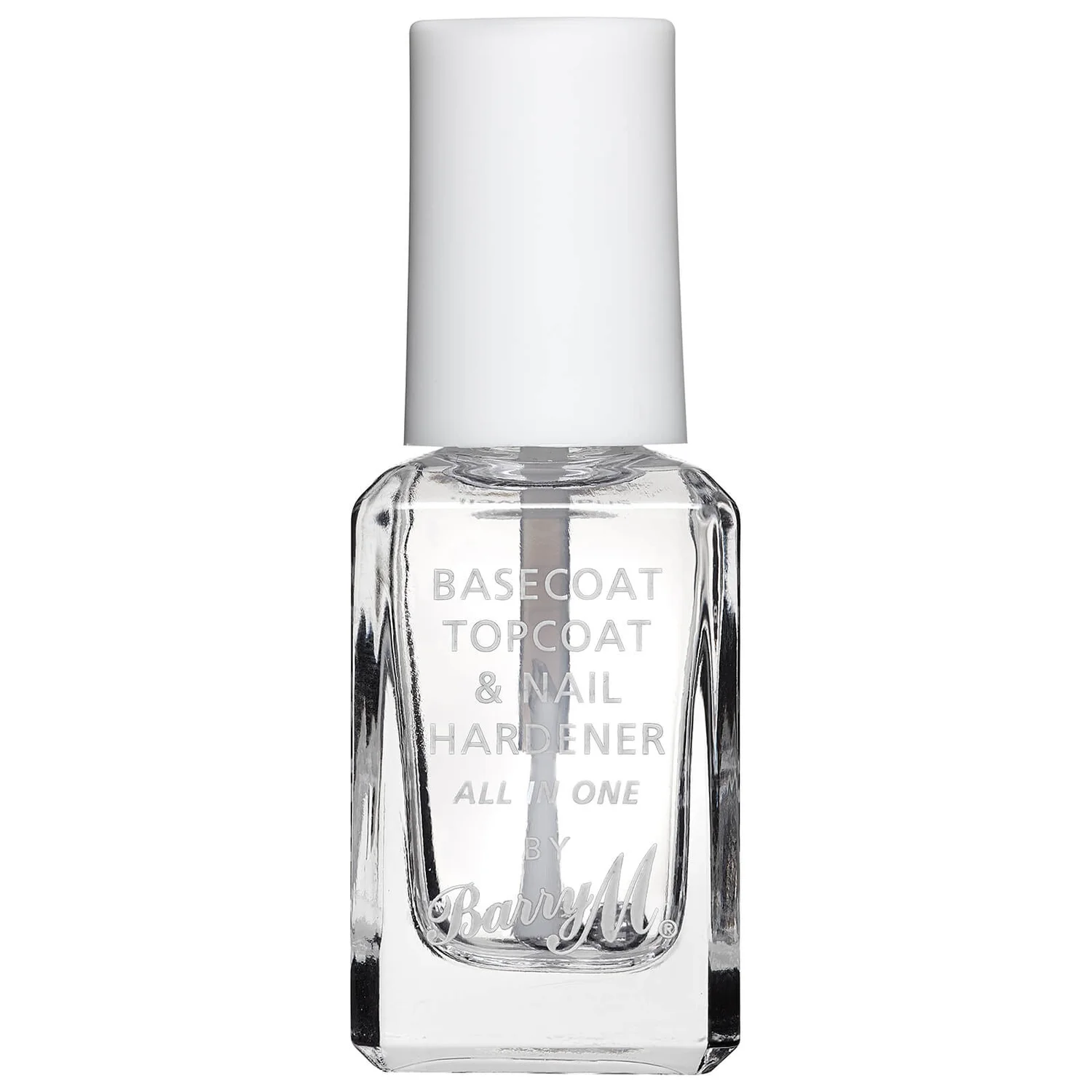 #19 Chrome Nails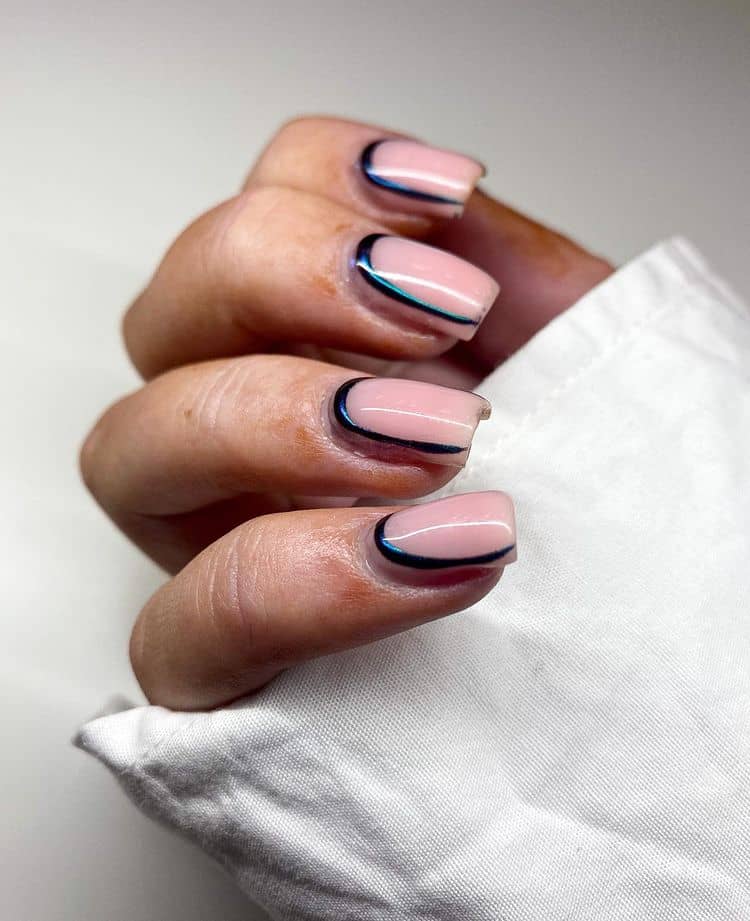 These nails are EVERYTHING. See how easy it can be to give yourself a whole new vibe and look.
#20 Evil Eye NAILS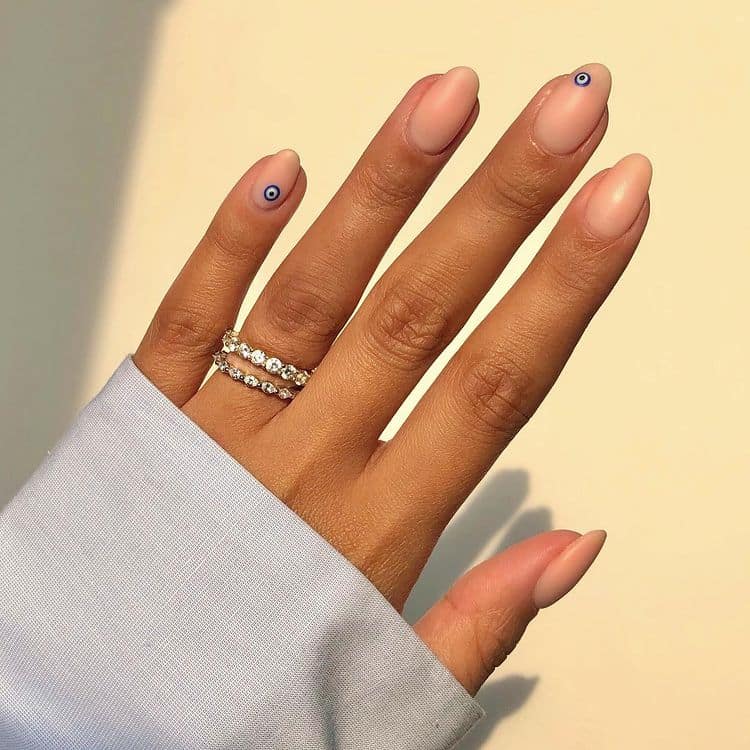 The proof is in the "eye" of these nails' seeker: minimal design, big impact.
#21 Fun and Festive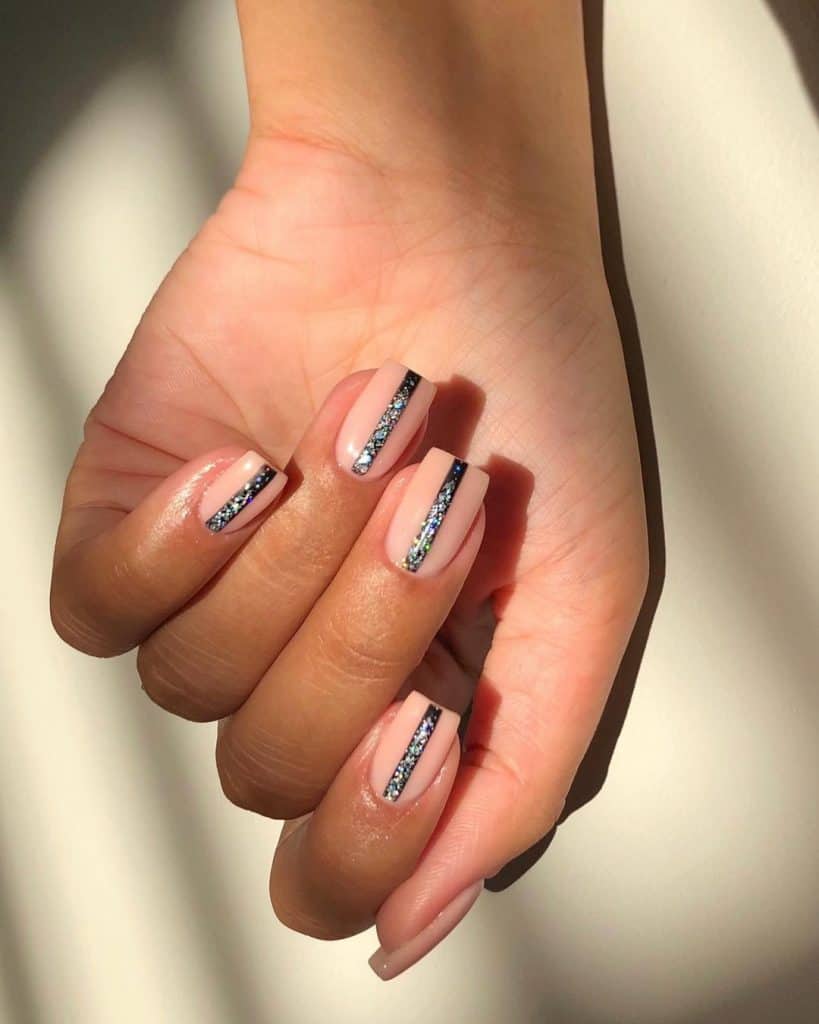 Use your nails to be minimal and create a statement at the same time.
#22 Girls Hang Out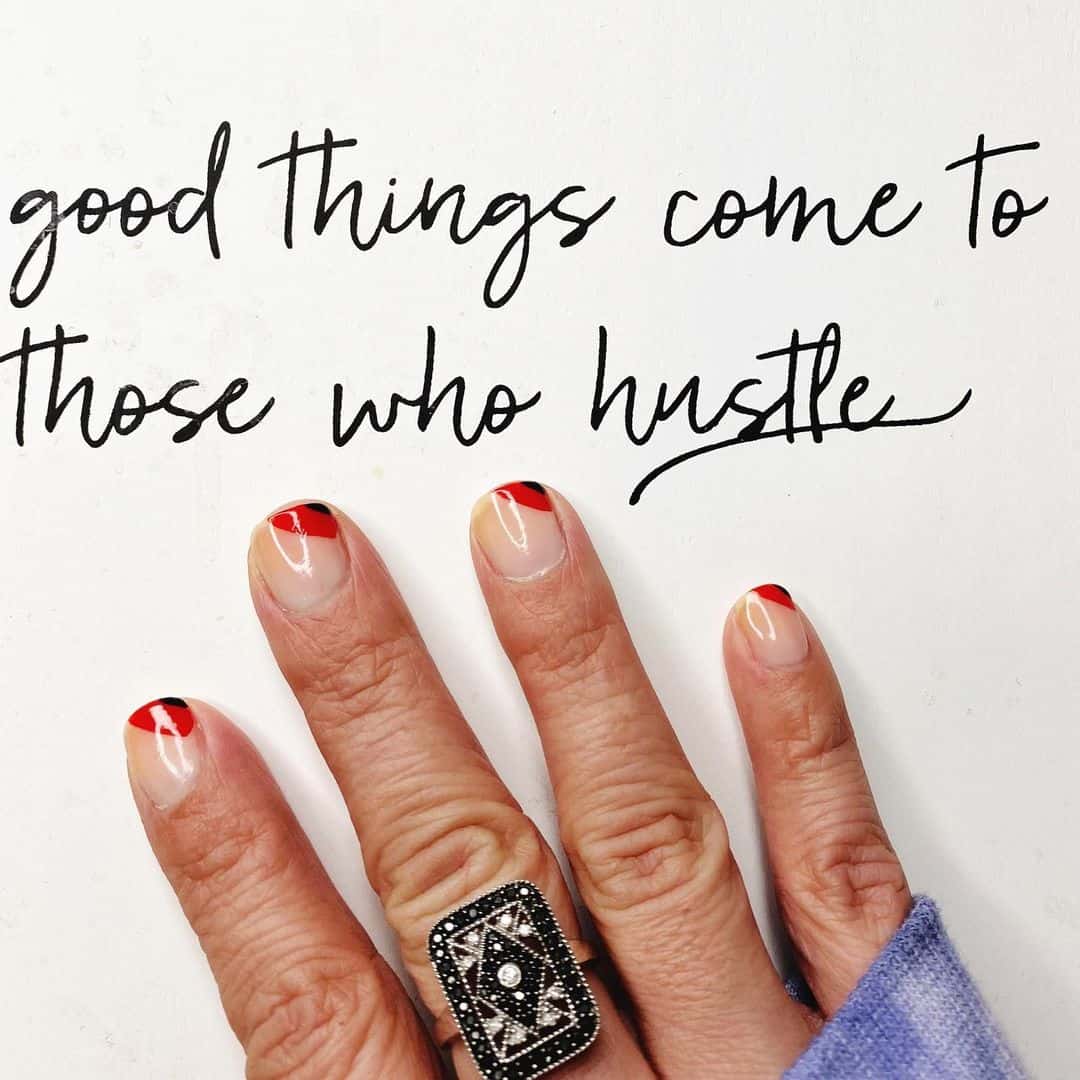 We might have totally made up the name for this design, but it just seemed fitting!
#23 Reverse French Manicure Nails
Outline and then leave the middle without color? Sounds like a perfect minimalistic approach.
Check: Trying a Mandala Nail Art Design at Home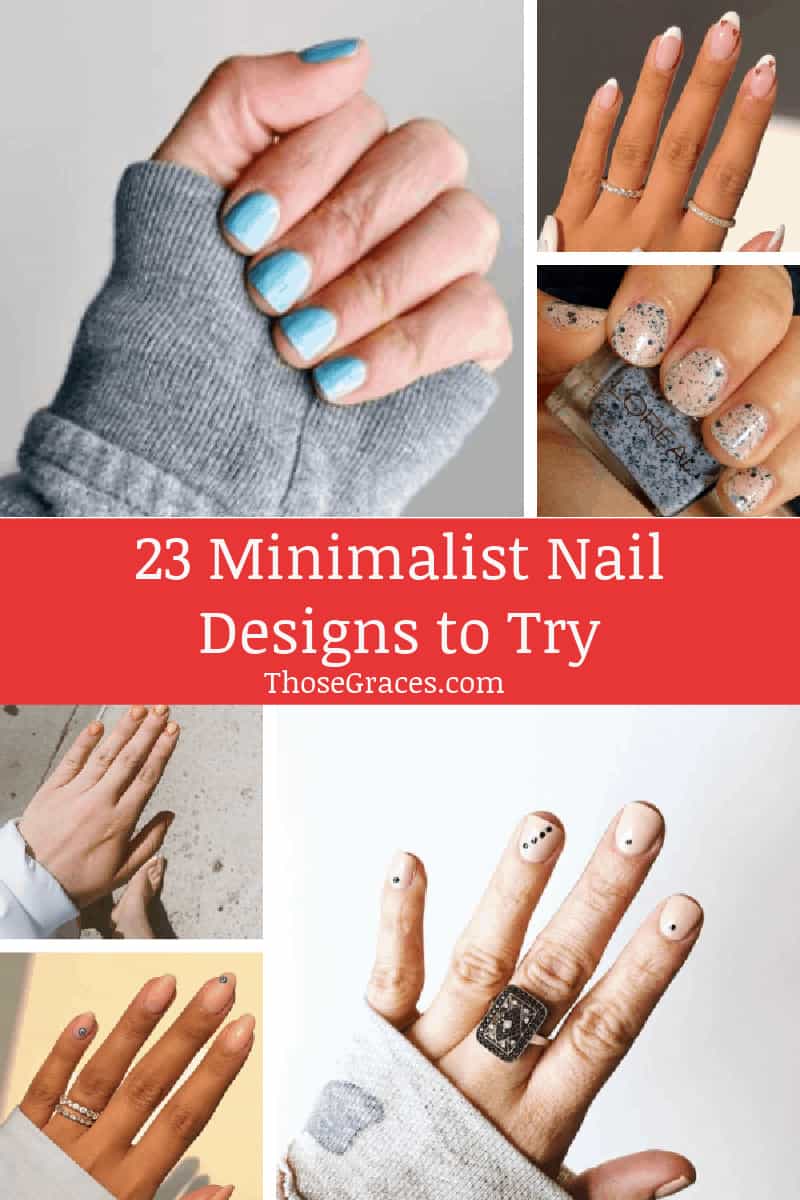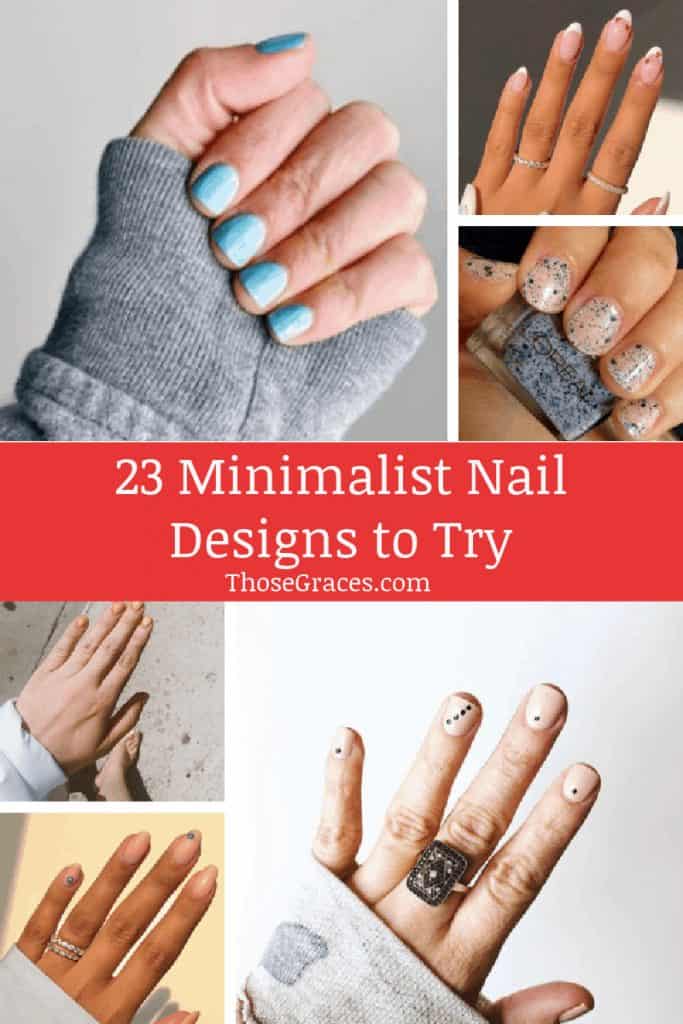 What are your favorite minimalist nail designs? Share below!