Is Laura Mercier cruelty-free?
If you love makeup, then, you most probably know the brand Laura Mercier, as their tinted moisturizer with SPF was trending like crazy recently!
But is this trendy brand actually cruelty-free?
Read on to learn more about their animal-testing policies to find out!
Don't forget to check our guide "Is Dove Cosmetics a Cruelty Free Solution" too!
Is Laura Mercier a Cruelty-Free Brand?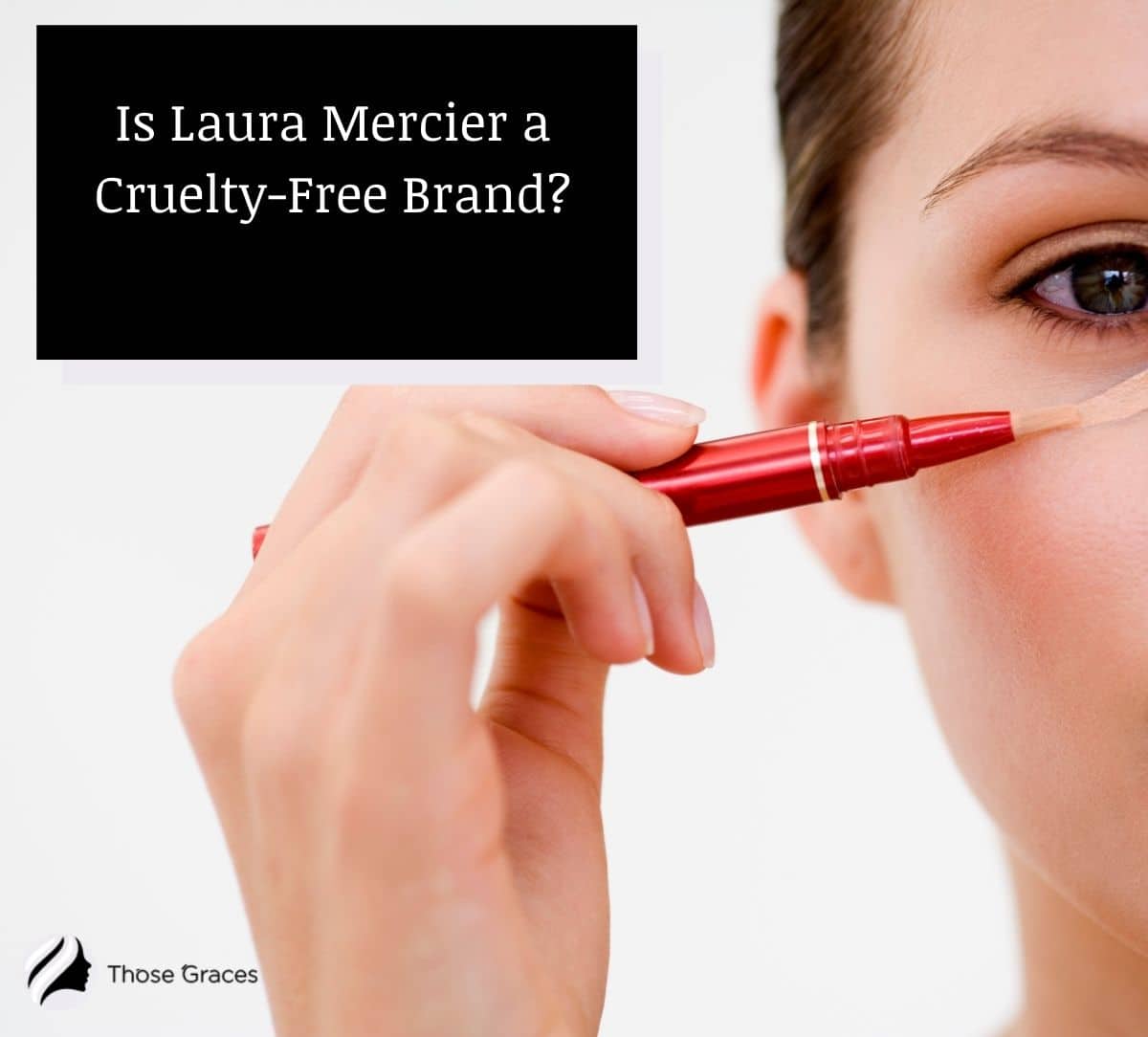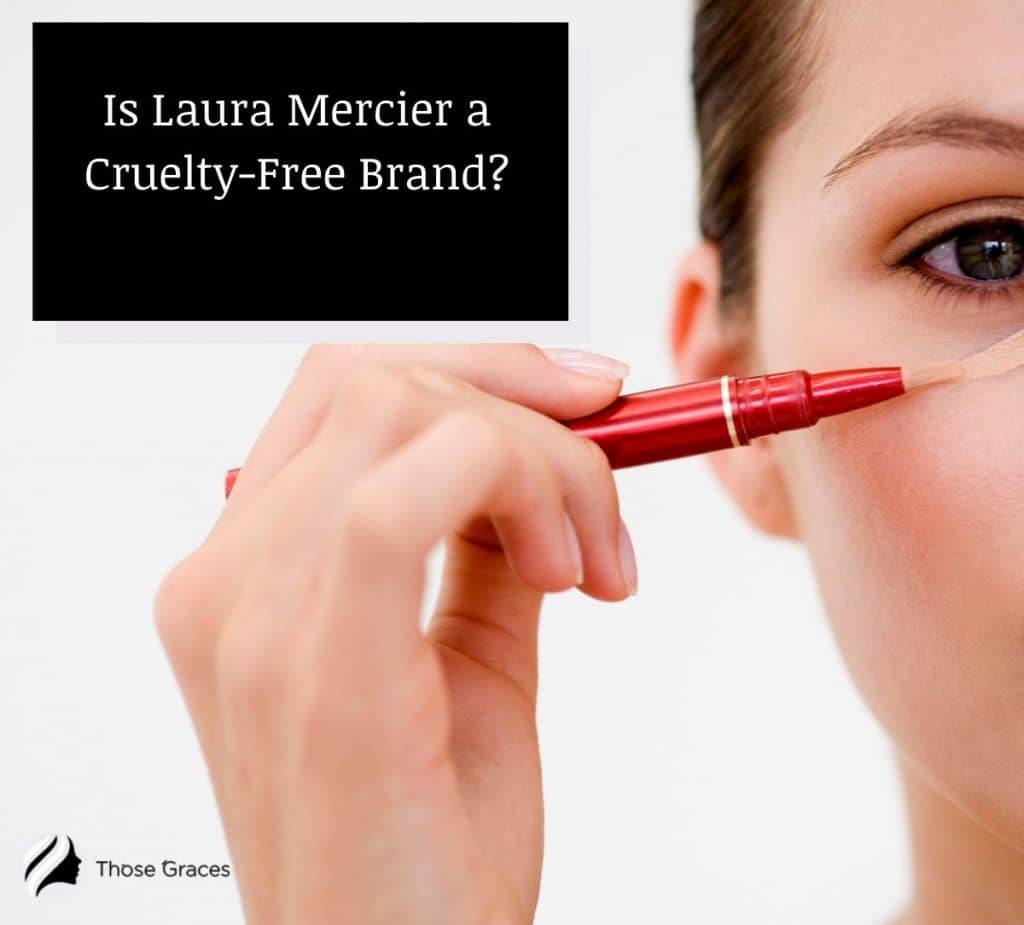 According to the statement on their website, "Laura Mercier is committed to the elimination of animal testing and avoiding animal products."
That's a fairly vague statement, isn't it? Being committed to the elimination of animal testing does not equal abstaining from said testing.
So, we need to dig a little deeper and look at their full statement.
Take a look at it below, then we'll discuss.
Check: Is Neutrogena Vegan?
Laura Mercier Animal Testing Policies
Here is their full statement regarding their policies:
Laura Mercier is committed to the elimination of animal testing and avoiding animal products. We are equally committed to consumer health and safety, and bringing to market products that comply with applicable regulations in every country in which our products are sold. While our products are not vegan, we do not conduct animal testing on our products or ingredients, nor ask others to test on our behalf. We evaluate the safety of our finished products with alternate methods and in clinical settings on volunteer panels.
Not too shabby, right? They state right there that they use alternate methods to ensure the safety of their products.
They also state that they do not ask other suppliers to test on their behalf.
Another interesting highlight that they make is that they don't test their ingredients on animals, which is also a great thing.
Laura Mercier also does not sell their products in Mainland China. In fact, according to their FAQs, they don't ship orders outside of the US at all.
History
Laura Mercier is a very famous makeup brand in the United States. And many makeup enthusiasts and professional makeup artists love them because their products are high-quality.
The brand was established in 1996 and since the first day, its founder, Laura Mercier, wanted to make a breakthrough in the makeup industry.
Moreover, they claim that they are supporting animal welfare from the first day of the brand's establishment.
However, to really determine if the brand ticks all the right cruelty-free boxes, we have to also look at its parent company.
READ MORE: Cerave Test on Animals
Is Laura Mercier's Parent Company, Shiseido, Cruelty-Free?
A few years back, the brand Laura Mercier was bought by a world-famous cosmetics company Shiseido.
Sadly, Shiseido DOES sell some of its products in Mainland China. So, unfortunately, despite Laura Mercier's best intentions, this is enough to knock them right off our cruelty-free shopping list.
Let me put it this way: if you're a vegan that's entirely against butchering animals for food, would you buy carrots from a butcher shop?
Sure, the carrots are a vegan food, but the money you pay for them lines the pockets of someone who profits off animal meat. Does that make sense?
Are They Certified by Any Cruelty-Free Organization?
No, Laura Mercier is not certified by any cruelty-free organization, which also gives us a food for thought.
If they and their suppliers do not test on animals and they do not sell in Mainland China, then why don't they have a cruelty-free certification?
There is no direct information about this question on their website as well. Which only leads us to think that they are not officially a cruelty-free brand.
Is Laura Mercier a Vegan-Friendly Brand?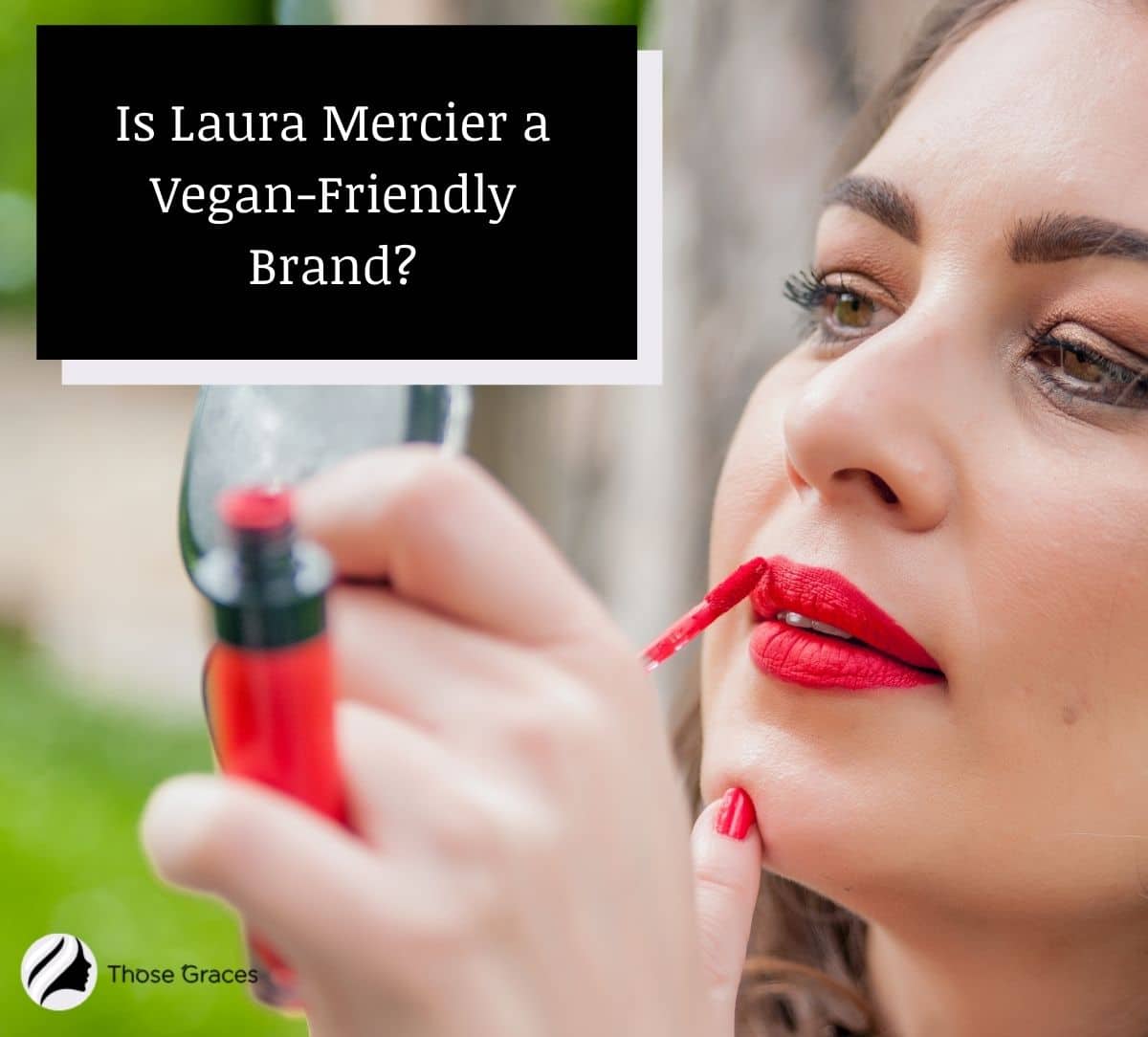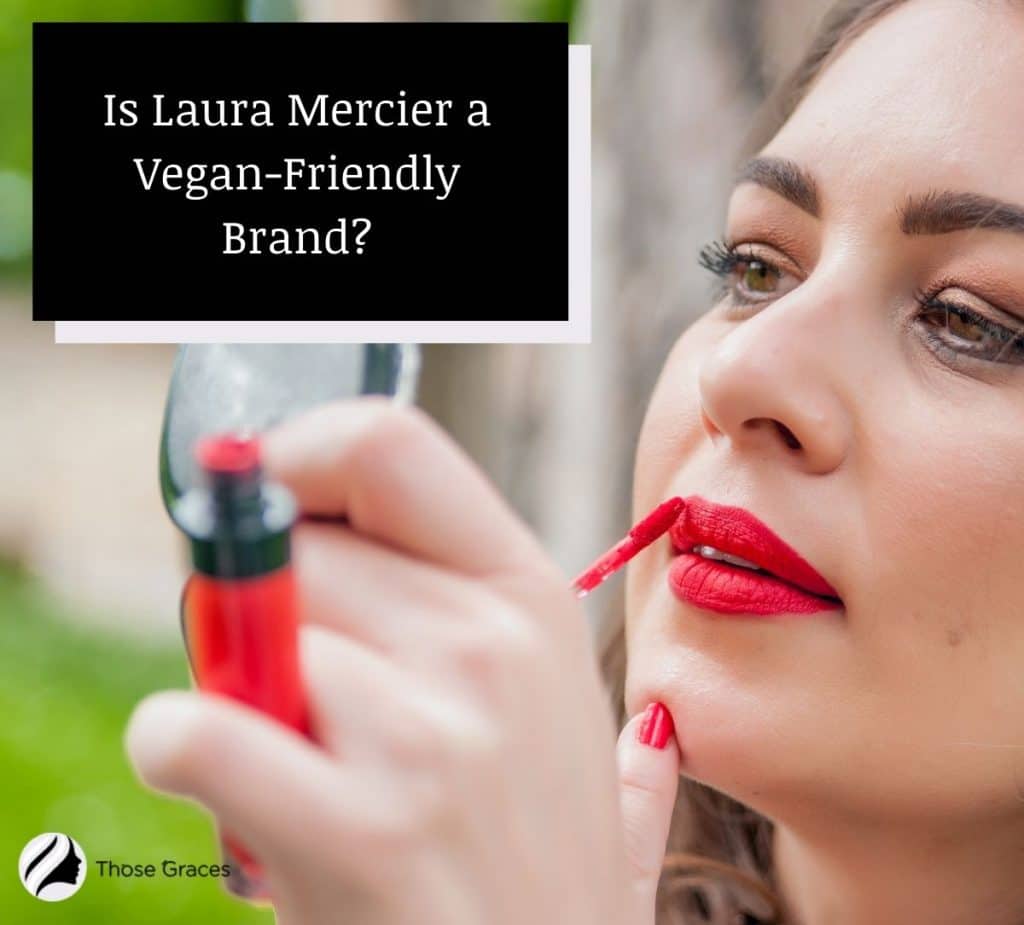 No, not all products of Laura Mercier are vegan-friendly, some of their products include animal ingredients.
It is also another thing to consider when thinking of a brand being cruelty-free.
The brand itself states that on their website, mentioning that people can find more information about their ingredient lists when checking the ingredients tab on the product's page.
Some of the ingredients in Laura Mercier's products are animal-derived. You may find beeswax, lanolin, or emu oil in their products and natural animal hairs in some of their brushes.
Check: Is Maybelline Cruelty Free?
3 100% Cruelty Free Alternatives to Laura Mercier
As you can see there are still some mixed signals about Laura Mercier being a cruelty-free company.
And if you want to be on the safe side and use only brands that are 100% cruelty-free, I have prepared a list of cosmetic brands that are included in the cruelty-free brand list.
FYI, this section contains affiliate links. We earn a commission if you make a purchase at no extra cost to you.
RMS Beauty offers all-natural products for people who want to use only 100% cruelty-free products. I absolutely love their luminizers as they give a natural glow to my cheeks and stay for so long.
This clean beauty band gives high-quality performance to your skin. Makeup products of Saint Cosmetics are cruelty-free, gluten-free, non-toxic, and fragrance-free.
I bought their Elevate Volumizing Mascara for my sister and she won't stop using it ever since. It stays on your lashes for hours after applying it in the morning.
This colorful brand has so many cosmetic products that you can use in your makeup routine. They are 100% cruelty-free and Leaping Bunny certified.
The Cloud setting powder from Kosas is as effective and as much high-quality as the Laura Mercier Setting powder. Moreover, they have more shade range for different skin tones.
Final Verdict
Looking at Laura Mercier's animal testing policies alone, they'd quality as cruelty-free. The brand doesn't test its products on animals nor do they sell in China.
But it still concerns me that they are owned by Shiseido as it is not a cruelty-free company.
Laura Mercier certainly has great products and outstanding results in the beauty industry.
But if you truly want to use cruelty-free brands, it is better to avoid using their products until their parent company changes its ways.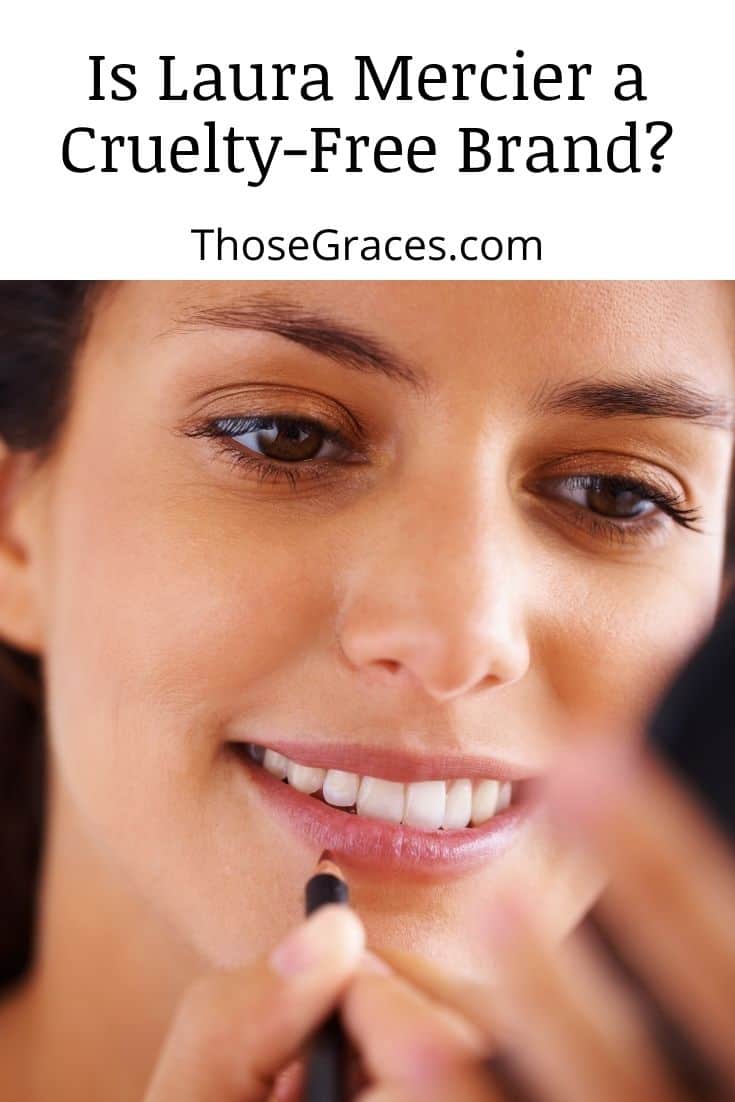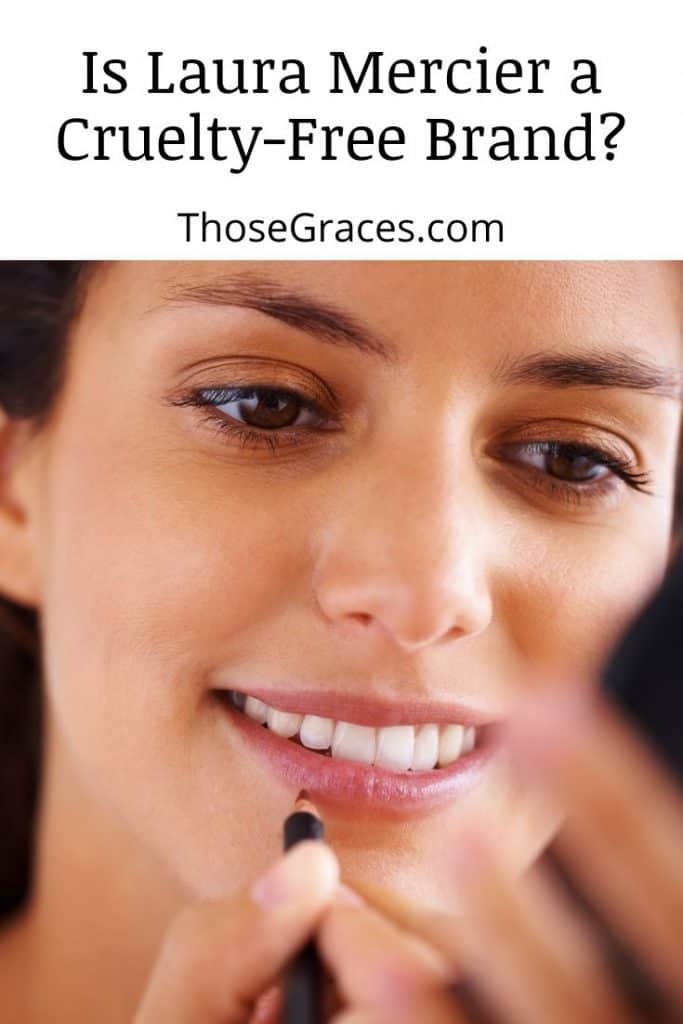 Is Laura Mercier Cruelty Free? Any other thoughts? Please share with us!