So you're unsure of how to use vitamin C serum in your Korean routine?
You're not the only one; I get asked about Vitamin C and its benefits all the time!
That's why I'm dedicating an entire article to this star ingredient that promises healthy skin.
Buckle up as we learn why Korean products and western brands are big fans of this potent ingredient.
READ MORE: How to Layer Vitamin C and Hyaluronic Acid
When & How to Use Vitamin C Serum in Your Korean Beauty Routine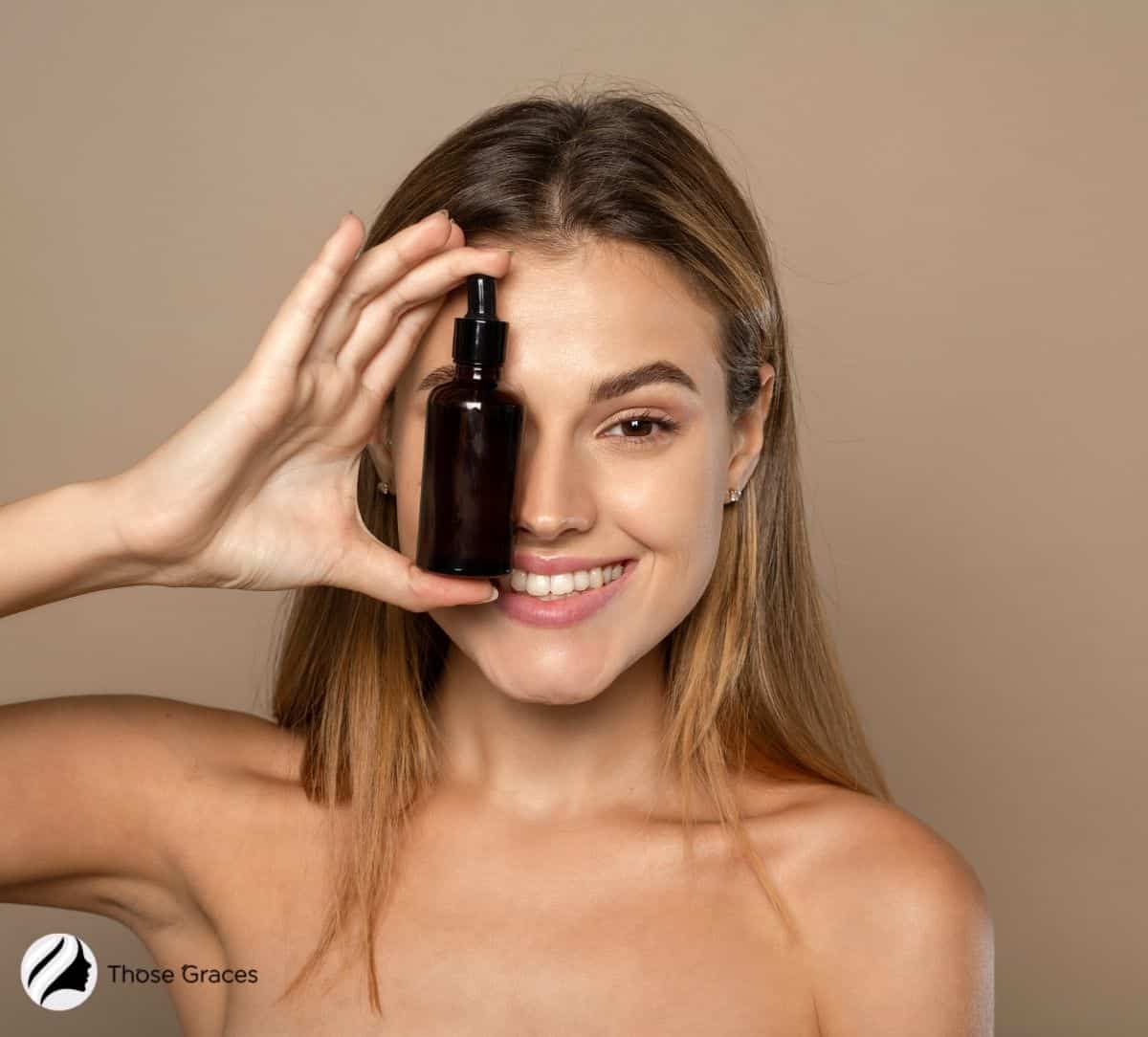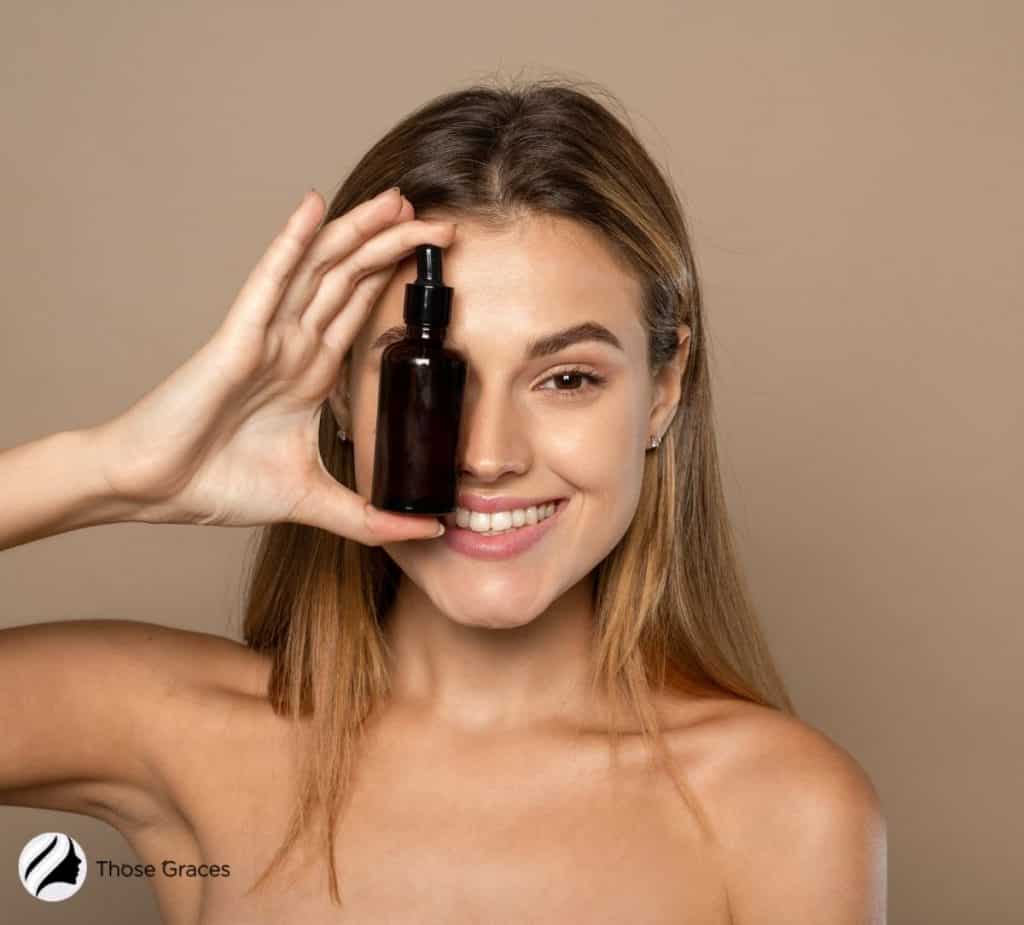 When it comes to achieving glass skin, our friends in South Korea really have their beauty products down.
From pimples to wrinkles to age spots-no matter the issue, there is always a product that can help reverse time and give us skin that is the source of all envies.
Vitamin C is one such key ingredient that has helped make Korean skincare so popular. And all this hype is not for nothing! This powerful ingredient really works!
Adding Vitamin C to a skincare product is not a revolutionary idea. It has been around for ages and ages, fighting off free radicals and helping us achieve bright skin.
A Vitamin C serum is a must-have in the 10-step Korean skincare routine, and for a good reason!
You may check here the detailed guide on how often should you use vitamin c serum?
It's a major source of youthful and bouncy skin that shines so bright; people are going to need sunglasses around you.
But where exactly does it fit in and how do we use it the RIGHT way? Let's start at the beginning and find out, shall we?
READ MORE: Ampoule Vs Serum: Is There a Difference?
Use it on Clean Skin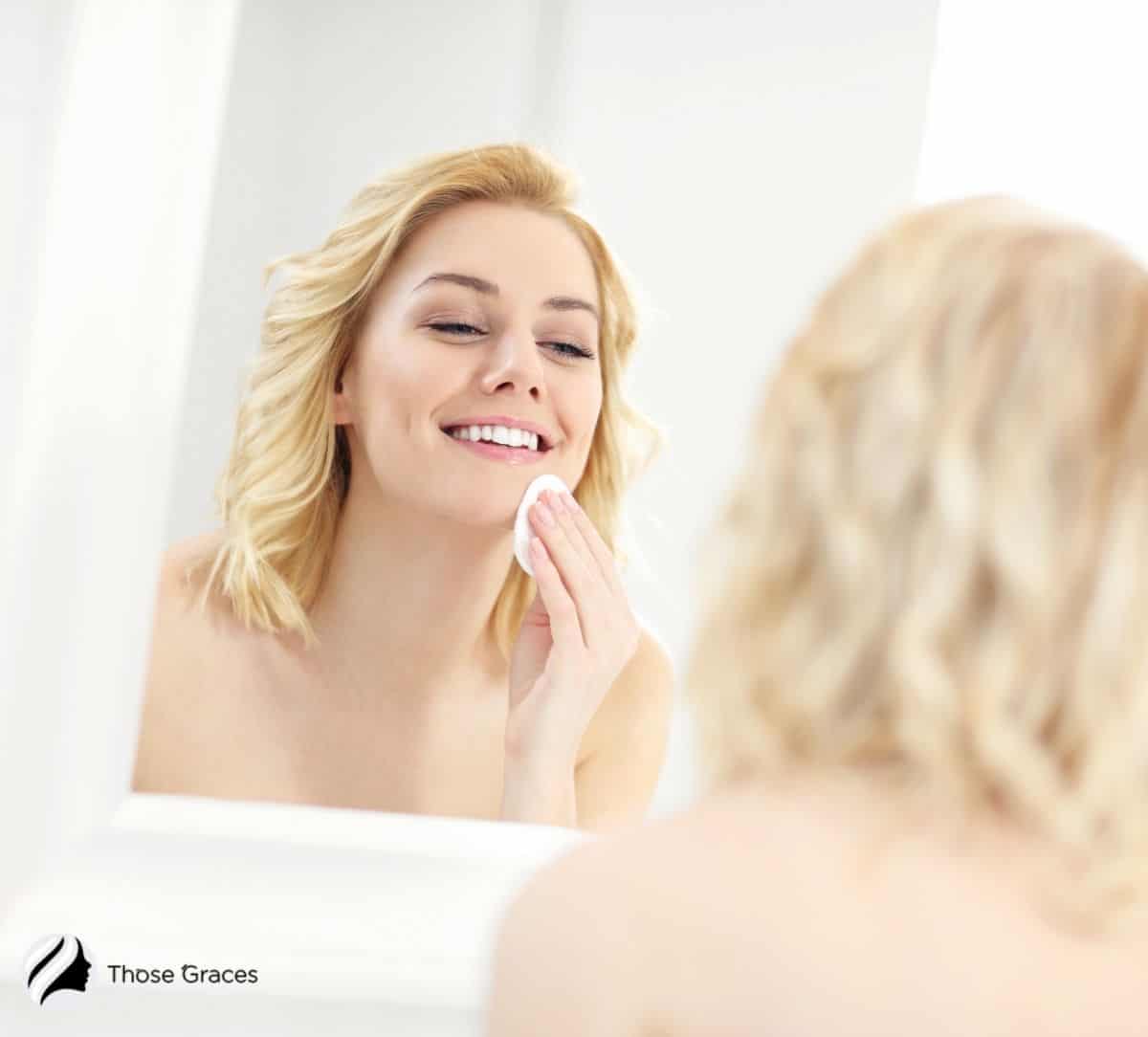 The very first step to using ANY serum, essence, or even moisturizer for that matter is to start with squeaky-clean skin.
When you've got a serum of your choice (and if you don't, check out our extensive list of the best Korean Vitamin C serum for oily skin), apply it on skin that has undergone double cleansing with an oil-based cleanser, followed by a water-based cleanser.
After cleansing, prepare your skin to absorb the serum better by wiping it clean with toner and patting on some essence on your face.
These serums can be used both in the morning or night, but aestheticians recommend that they are best applied in the morning as they have photo-protective properties that protect the skin from sun damage.
Some skin experts recommend using a Vit C serum in the morning and a different serum at night such that the skin gets the best of both worlds.
Let Your Skin Absorb the Citric Goodness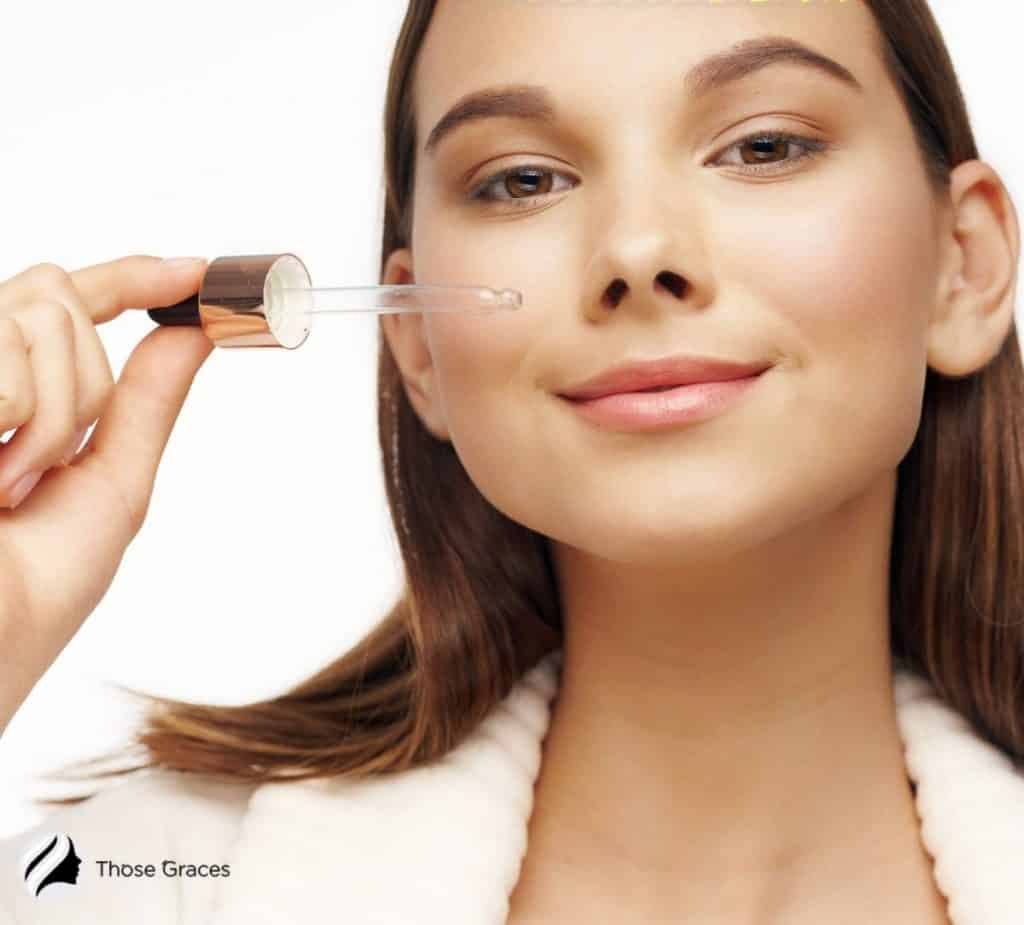 After applying your serum, let it sit on your skin for a few minutes before moving on to the next step.
Some aestheticians even recommend leaving it for a good 20 minutes before applying anything else.
But in the practical world, 20 minutes is too much. So, if you're in a rush, just let it sit for a few minutes until the product feels a little tacky on the skin.
The Moisturizer Goes After the Vitamin C Serum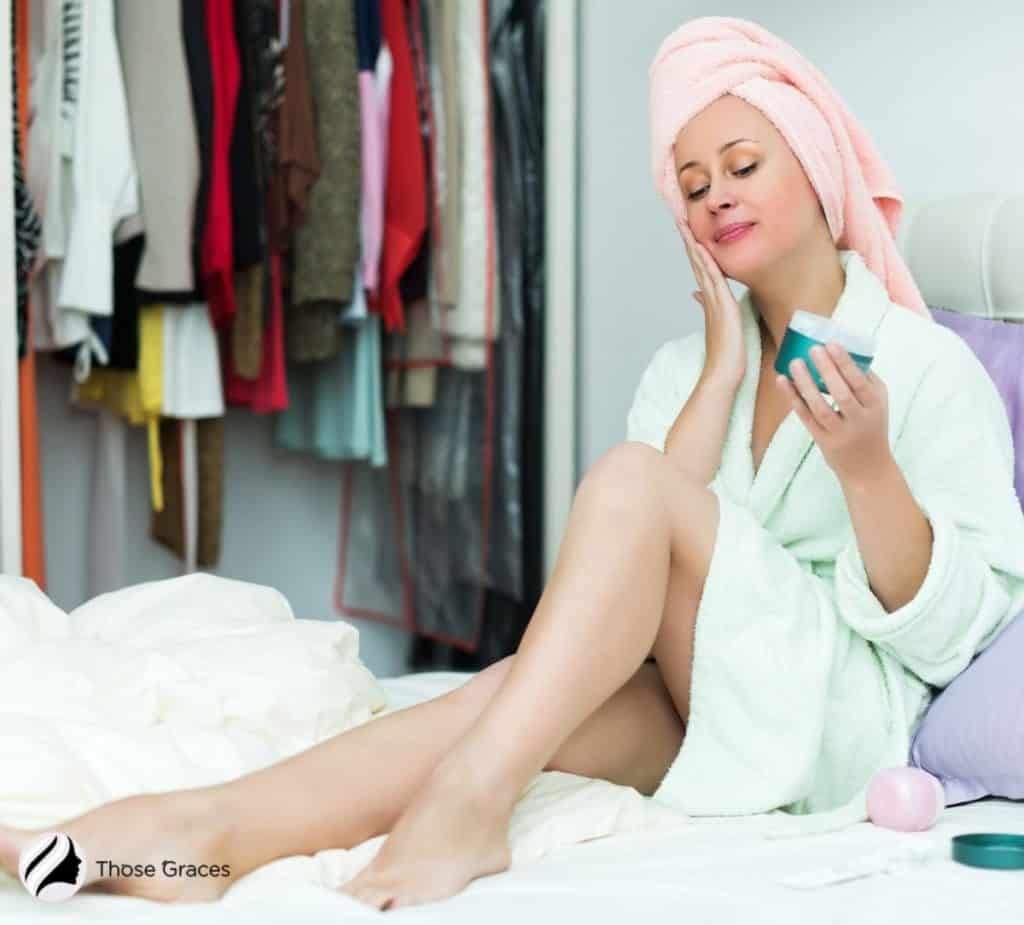 Don't forget to seal in the ascorbic acid with a good moisturizer.
Whether you love creams, lotions or emulsions, a moisturizer helps seal in all the benefits of using a Vitamin C serum, such as brightening the overall appearance of the skin, getting rid of sunspots, and hyperpigmentation, and boosting skin repair.
How to Get the Most Out of Your Vitamin C Serum
Now that you are well aware of the essential steps that make up a stellar Vitamin C serum Korean skincare routine, here are a few more tips on how you can make the most of these beneficial ingredients.
Find a Serum That is Packed in an Opaque Glass Container
Even though Vit C serums are packed in goodness, there is one little downside to it. The formula is highly prone to oxidation and degrades when they come in contact with sunlight or oxygen.
To prevent this, it is best to find a serum packed in an opaque glass container that helps stabilize the formula and keeps it safe from the sun.
These serums can lose their effectiveness fast, which is why it is best to finish a bottle within three months.
Another great way to extend the life of your product is to store it in a cool place (and some users even swear by storing their products in the fridge).
If you notice that your product has changed in color, it means it has degraded and is no longer effective on your skin. It can also harm your skin than do any good.
It is best to get rid of your serum (no matter how expensive it was, and it can be pretty expensive) when you notice it has changed color.
Always Use an SPF
Even though a Vit C serum has photo-protective properties, it is not a replacement for sunscreen. We still need sunscreen to protect our skin from UV damage.
Combining your C serum with an SPF can fight exposure to free radicals and ultraviolet light. Studies have also shown that the potent combination is best used to neutralize free radical damage than using sunscreen alone.
Seek a Serum that Contains Vitamin E and Ferulic Acid
Vitamin E and Ferulic acid are incredibly beneficial ingredients that work hand-in-hand with your Vit C serums.
It is best to look at the ingredient lists before procuring Korean skincare products such as a serum. Vitamin E works to enhance antioxidant properties, while Ferulic acid works to help stabilize the formula and increase the photo-protective properties of your beloved serum.
For more tips, check out this video:
FAQs
Do Koreans use vitamin C in skincare?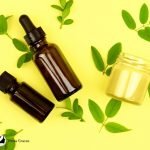 Absolutely. Many Korean skincare products that have achieved cult status include a combination of vitamin C in their formulas. Since our friends in South Korea are all about flaunting marvelous skin, Korean beauty products often add these active ingredients.
Can you mix vitamin C serum with moisturizer?
Mixing Vitamin C serum with a moisturizer is a tried and tested method that works on sensitive skin types. Those with sensitive skin may not be able to handle a potent formula, which is why they need a moisturizer to help dilute the formula.
What can you not mix with vitamin C serum?
You cannot layer a Vitamin C serum with alpha-hydroxy acids or beta hydroxy acids such as glycolic acid or lactic acids. Other ingredients you cannot mix with Vitamin C serum include retinol, niacinamide, and L-ascorbic acid.
Does Vitamin C serum have side effects?
Some users complain of mild side effects that include redness and itching. It is best to do a spot test on a small patch of skin before using a serum all over the face for the first time.
Can we use Vitamin C face serum daily?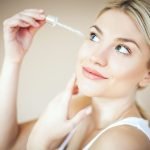 Yes. Vitamin C serums are formulated to be used every single day consistently to garner maximum results. Whether you use it in the morning or at night, it is best to form a routine and stick to it to get marvelous skin.
Final Words
When life gives you lemons, you make lemonade, and when life hands you all the goodness of Vitamin C in a little glass bottle with a dropper, you make sure to use it on your face every single day for great results.
Not only does it prevent the signs of aging but also helps reverse the damages already done to your skin such as scars caused by acne and hyperpigmentation.
So what are you waiting for? Join the bandwagon already!
References
Hebebrand, Katy. 2021. "What Vitamin c Can Do for Your Skin." WebMD. WebMD. August 11, 2021. https://www.webmd.com/beauty/vitamin-c-do-for-skin#1.
Verywell Health. 2021. "Vitamin c Benefits for Skin." Verywell Health. 2021. https://www.verywellhealth.com/vitamin-c-for-skin-5084225.
"What Is Vitamin C? What Are Free Radicals?" 2021. Fort Wayne Dermatology. 2021. https://fwderm.com/what-is-vitamin-c-what-are-free-radicals/.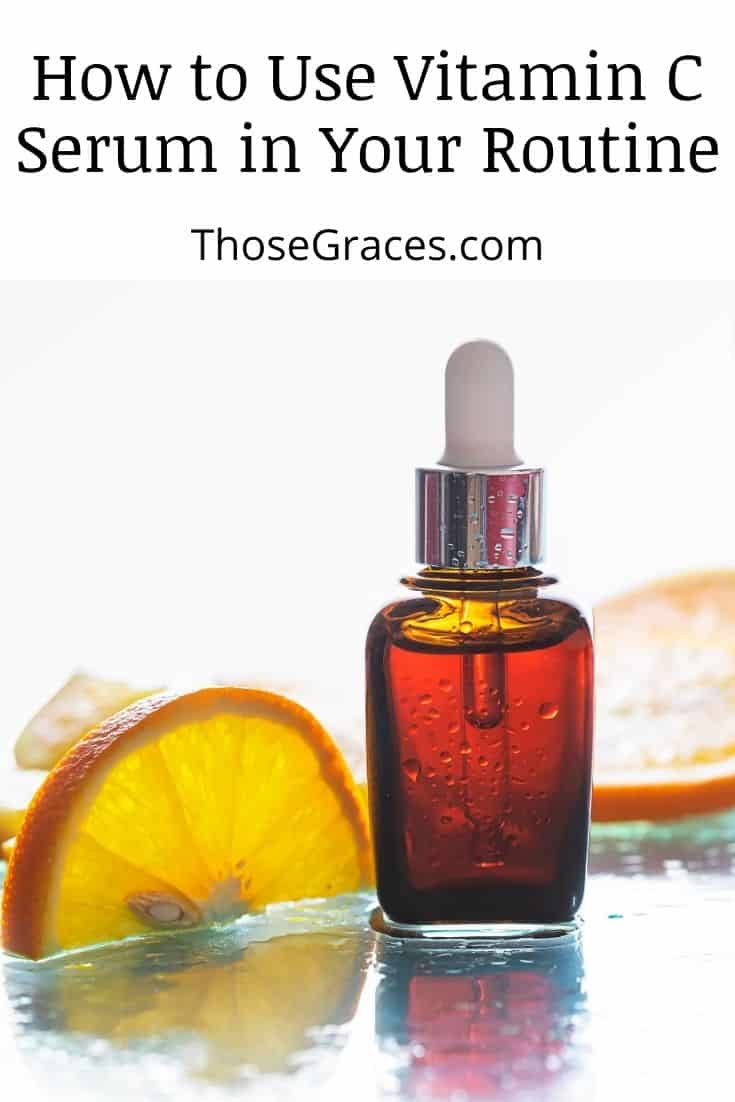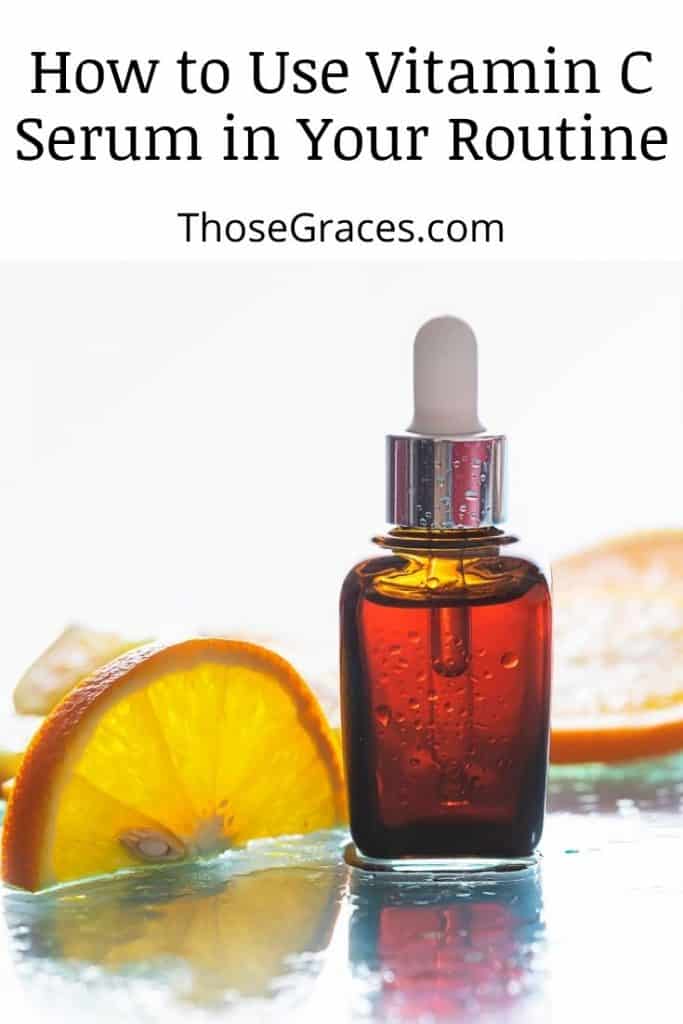 How about you, how do you use vitamin C in your beauty routine? Please share with us below!