"So what is the 10-step Korean skincare routine, and do I even need it in my life?"
Unless you have been living under a rock, you already know that Koreans have been giving us serious skin goals that haunt our dreams.
Thanks to elaborate Korean skincare routines, you can have the once-mythical but now achievable glass skin!
Read on to learn how!
What is the 10-Step Korean Skincare Routine?
If you haven't got the kind of skin that would make people go gaga, obviously, your current skincare routine is just not cutting it.
Isn't that why you're here in the first place? To get rid of your average skincare regime and replacing it with the best in the biz!
And that's precisely what the 10-step routine promises.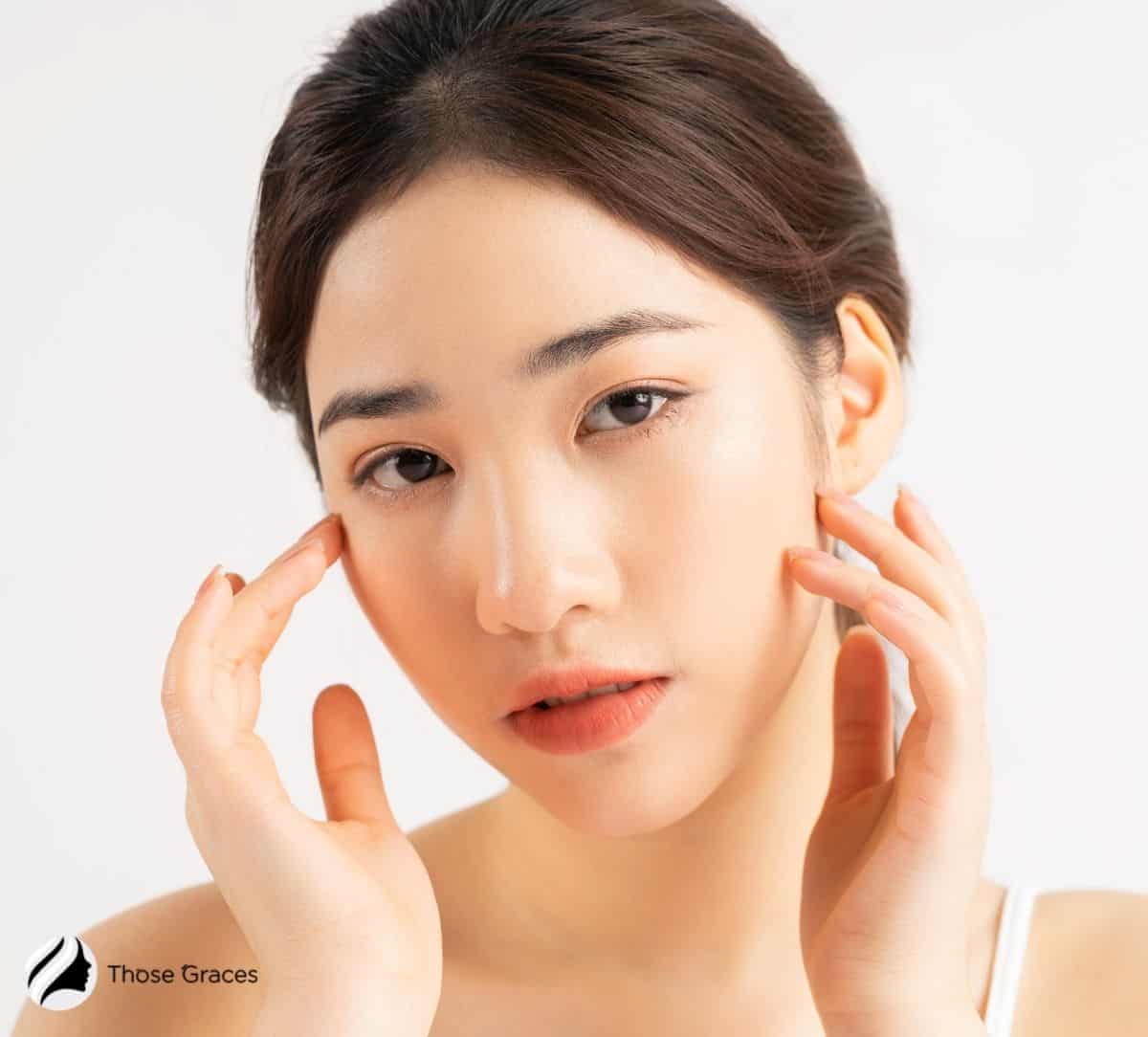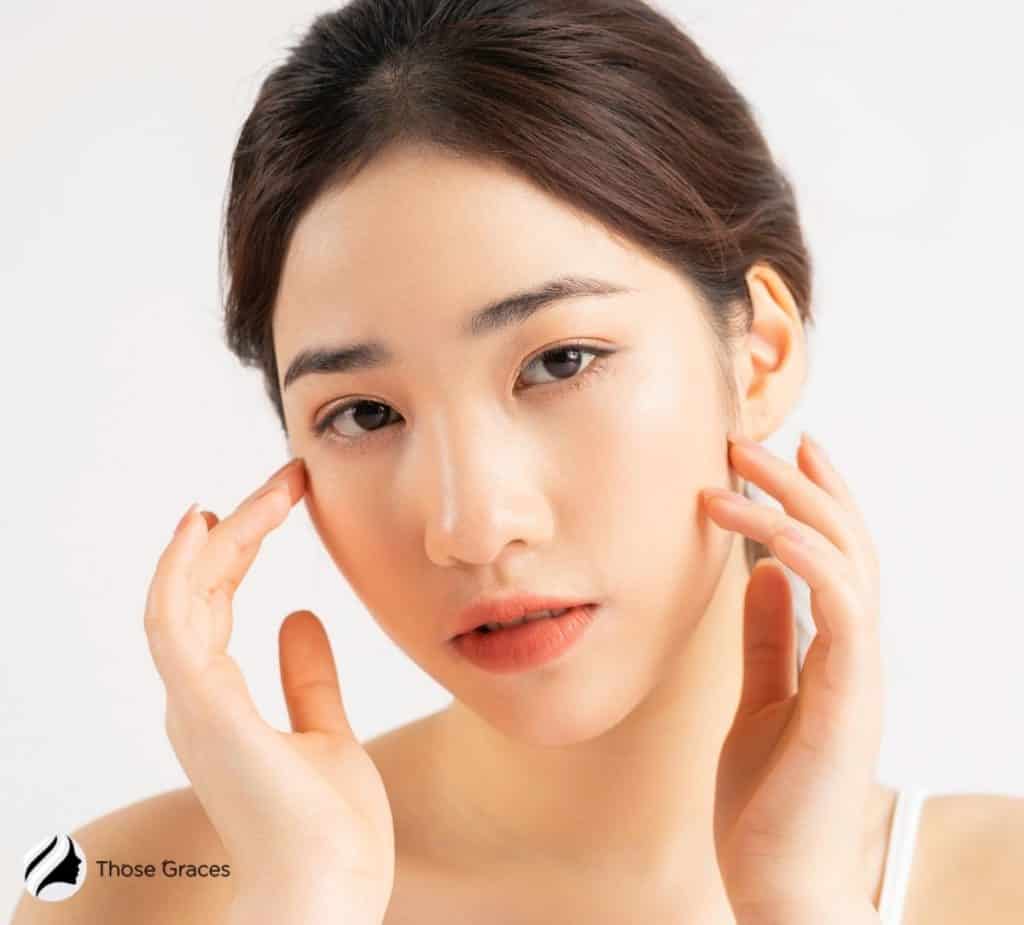 Let's get down to business, shall we? There is a range of Korean skincare products, and you may have wondered time and again what goes on in what order.
That's where the elaborate Korean skincare regimen comes to play. Here's a complete guide on how you can get started!
Without further ado, here are the ten steps that form the Korean skincare regime.
Step 1: Oil-based cleanser
Step 2: Water-based cleanser
Step 3: Exfoliate
Step 4: Toner
Step 5: Essence
Step 6. Serum/ampoule
Step 7. Sheet masks
Step 8. Eye Cream
Step 9. Moisturizer
Step 10. Sunscreen
Did someone say it's a handful? Coz' it surely is, but, in the end, it's oh-so-worth-it. Trust me, I know! Just give yourself some pamper time, and your skin will thank you for it.
Step 1: Oil-based Cleanser
First off, we start by removing all traces of makeup from the skin. Using an oil-based cleanser can help break down stubborn makeup and sunscreen from the skin.
It also draws out other oil-based impurities such as sebum. Massaging a gentle oil cleanser on your skin can help prepare you for the next step.
Step 2: Water-based Cleanser
All of us who use makeup know that simply using an oil cleanser will not remove all the debris. Enter double-cleansing.
Using a water-based cleanser works to remove remaining makeup, water-based impurities, and excess oil from the skin.
Simply take a foaming cleanser and apply it onto the skin and rinse with cold water.
Step 3: Exfoliate
The third step, and probably the most important (although all steps are pretty important), is to exfoliate the skin so you get rid of dead skin cells and achieve brighter skin instantly.
You could opt for a physical exfoliator or a chemical exfoliator to do the job.
A physical exfoliator will work manually to remove dead skin cells and dark spots, while chemical exfoliants such as glycolic acid work by weakening the bonds in skin cells.
Step 4: Toner
Next comes the toner that not only removes any remaining oil-based debris but also preps your skin to absorb other Korean products that are going to follow.
It also helps balance out the skin pH level. Just a few drops of the best Korean toners on a cotton pad gently swiped across the face will prepare you for the next step.
Step 5: Essence
Essence is much like a toner but is packed with active ingredients that help keep your skin hydrated and provide other benefits such as anti-aging and diminishing the appearance of large pores.
You can choose from our elaborate list of the best Korean essences to get you started. Even if you've got acne-prone skin, you need not worry.
We've curated a list of the best Korean essences for acne-prone skin that help you achieve clean skin and get rid of acne scars.
Check: Best Korean Essence for Acne Prone Skin
Step 6. Serum/ampoule
Serums are power-packed Korean products targeting specific skin concerns such as acne, hyperpigmentation, fine lines, or dryness.
While serums have several active ingredients, an ampoule usually has only one or two. The choice is entirely up to you.
There are several Korean skincare products to choose from that can enhance your beauty routine and take it to the next level.
Step 7. Sheet Masks
Not only are sheet masks fun to use and oh-so-cooling on the skin, but they are also the soul of the Korean skincare regime and probably what got you intrigued in the first place.
These masks are dipped in essences that help nourish the skin and provide a plethora of benefits. Take a few minutes and lean back as the sheet masks do their magic on your complexion.
Step 8. Eye Cream
The eyes are the mirror of the soul, indeed, and need extra attention since the skin around our eyes is the thinnest. Also, a long day of work or a sleepless night will easily take its toll on the eyes.
Investing in good eye cream can keep your dark circles, crows' feet, and puffiness away. Using your ring finger or pinkie is the best way to apply eye cream.
Step 9. Moisturizer
Okay. We are nearly done with the 10-step Korean skincare regime.
Let's seal in all the goodness of our essence, serums/ampoules, and sheet masks with a moisturizer. It could be an emulsion, a lotion, a cream, or even a sleeping mask; the choice is yours.
Step 10. SPF
Finally, we add an SPF to our routine, unless you're doing it at night, in which case you forego this step.
Sunscreen is a must-have to stop premature aging and other sun-induced concerns such as hyperpigmentation and dark spots.
Even if you're holed up in your room all day, make sure to add an SPF and reapply throughout the day for maximum sun protection.
4 Tips & Things to Consider When Trying the 10-Step Routine
The 10-step skincare routine is not an easy task to achieve, and every single day, for that matter.
But those that have meticulously followed the routine let their skin speak for themselves. Skin first, as we always say!
Here are a few tips and tricks you can consider while getting the hang of the elaborate 10-step routine.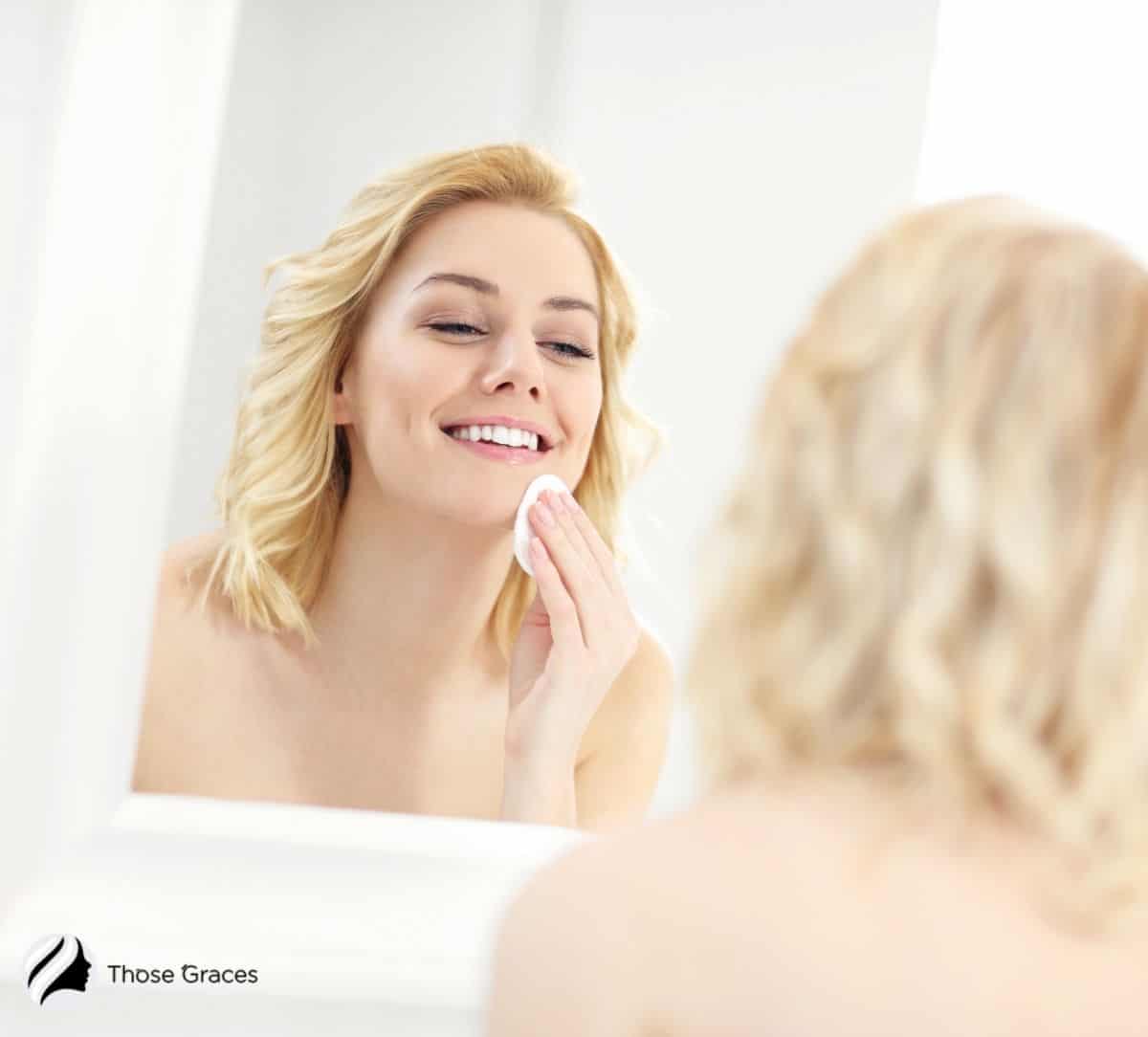 1. Choose products according to your skin type.
While there is a wide range of products available for use, not all of them will suit your skin. It is best to do some research before investing in a product to check whether or not it will fit your skin.
You can check which Korean products are available in the US before making your decision. Using products that are not meant for your skin type can do more harm than good.
2. Steer clear of harmful ingredients.
Some Korean brands still use ingredients that are best kept at bay. If the ingredients list consists of parabens, sulfates, or phthalates, your skin is better off without it.
It is best to be mindful of what you're putting in your face as such ingredients can affect your skin health considerably.
3. Layer serums/ampoules if you wish.
Most serums/ampoules only target one skin concern which may not work for you.
If you wish to target several skin concerns at once, it is absolutely okay to layer the products one above the other. Simply apply one, let the skin absorb it, and follow it up with another product.
4. Stop if it is too much on your skin.
If you don't like how your skin feels after it's been through the entire 10 step process, and it can be a lot, it's okay to stop.
Feel free to modify the routine as per your skin demands. You can even opt for products that provide double benefits, such as a toner and exfoliator packed in one.
READ MORE: Get Rid of Scratch Marks on Skin
FAQs
Do you have to use Korean brands for the 10- step routine?
You need not use Korean brands for the 10-step routine. Western products work just as well to help you achieve radiant skin with zero skin issues. Just make sure you use it in the same manner.
Does the 10-Step Korean skincare routine work?
Absolutely. Korean skincare products are revolutionary in helping change one's skin and targeting various skin concerns. With continued use, one can see great results from the routine.
Will the 10-step routine help me achieve glass/honey/dewy skin?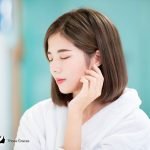 Honey skin is just one of the benefits of following the 10-step skincare regimen. Not only will you have gorgeous skin, but it will also help to get rid of concerns such as flakiness, hyperpigmentation, and acne.
Who won't benefit from the routine, and what are the risks?
Generally, there are Korean beauty products for all skin types that can achieve great skin. However, some products may not suit the user and cause rashes, allergies, or breakouts. It is best to do a spot test before application.
Final Thoughts
Taking your skincare routine to the next level is like taking reign of your skin. You are now in charge. Gone are the days when pesky skin problems would bother you and ruin your whole day. No more.
Let the power of the 10-step routine lift you from your current average skin day to having great skin days every day. All the time and energy you invest now in your skin will surely pay off in the near future.
References
"Korean Skin Care Routine: All the Steps from a to Z." Healthline. Healthline Media. March 31, 2021. https://www.healthline.com/health/beauty-skin-care/korean-skincare-routine.
March, Bridget. 2017. "Everything You Need to Know about Korean Skincare Routines." Cosmopolitan. Cosmopolitan. June 22, 2017. https://www.cosmopolitan.com/uk/beauty-hair/beauty-trends/a42942/korean-skincare-routine-explained/#:~:text=%20Everything%20you%20need%20to%20know%20about%20Korean,of%2050%20or%20higher%20every%20three…%20More%20.
"What Is Glass Skin and How to Get It." 2021. Dermstore. July 8, 2021. https://www.dermstore.com/blog/what-is-glass-skin/.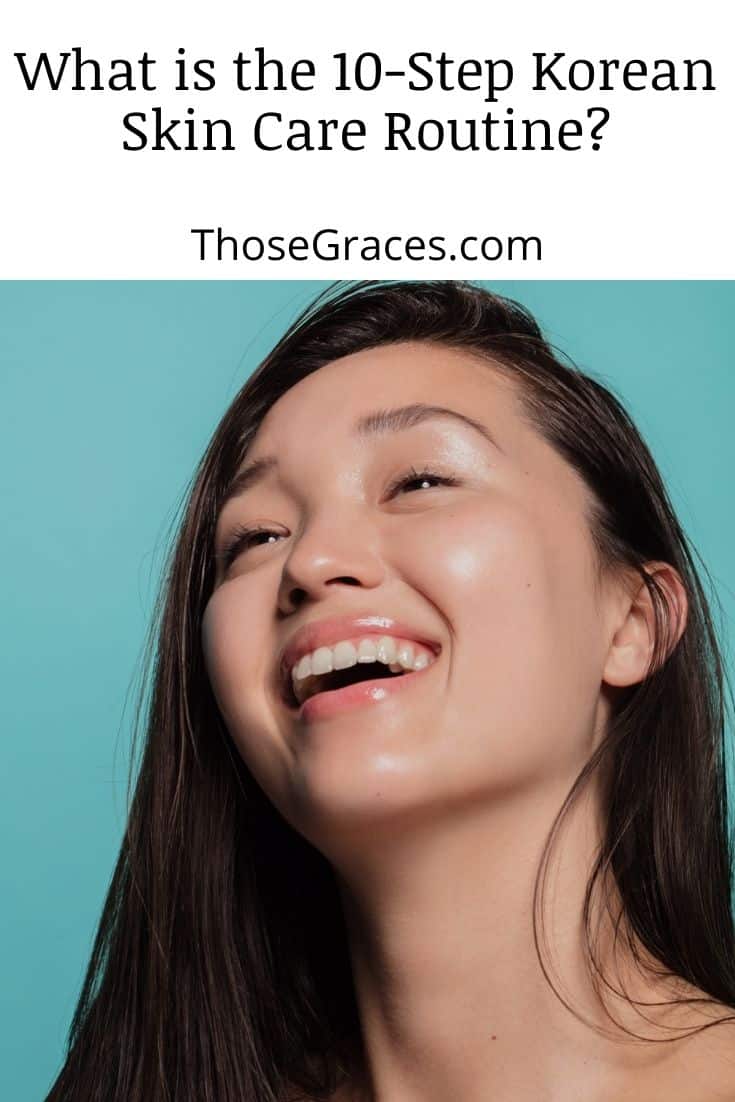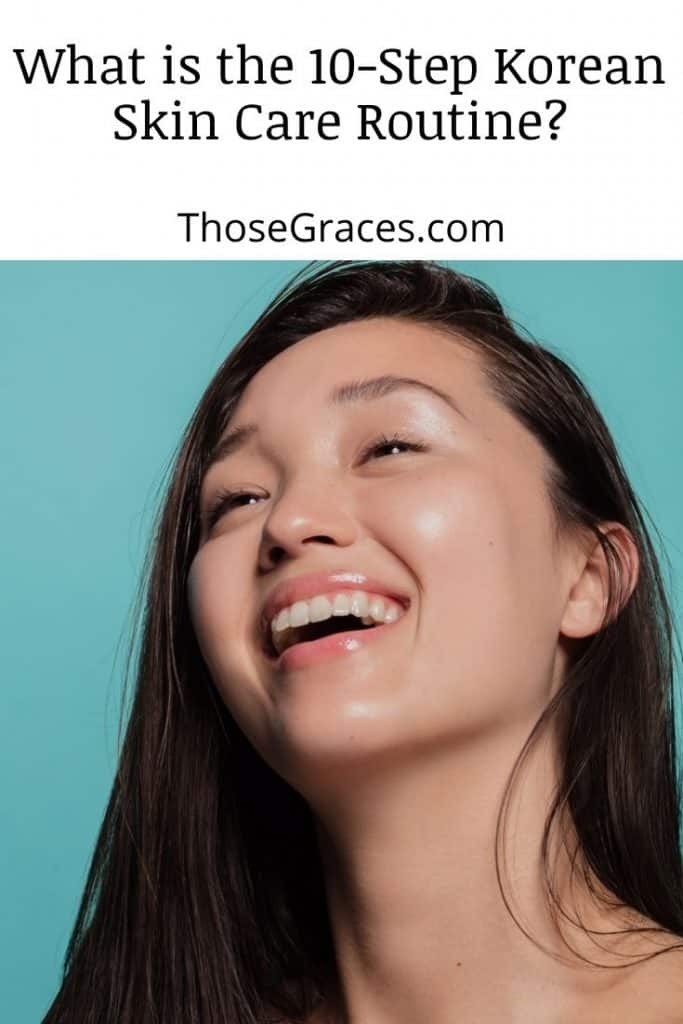 What do you think of this 10-step Korean skincare? We'd love to hear your thoughts below!