My NuFACE Mini tutorial will get you the most skincare benefits from the facial toning device.
NuFACE Trinity and Mini are among the best microcurrent facial devices of 2022.
But there is an art to using these toning devices properly, which after a lot of research and trials, I have mastered. Read more to find out my NuFACE secrets.
Quick Summary
Always apply a gel primer first.
Use the microcurrent device on one area for 1–2 beeps.
Do it 5 days per week for maximum results.
How To Use the NuFACE Mini?
NuFACE portable device is an FDA-Cleared device that uses standard microcurrent attachment.
Microcurrent therapy aids in tissue recovery and wound healing and also helps lift the skin on your face to make it appear younger. (1)
Dr. Graceann Svendsen, an aesthetician says,
"Microcurrent machines in facial aesthetic applications are used to 'work out' the muscles of the face, stimulate collagen, and tighten skin appearance." (2)
Using the NuFACE Trinity and Mini is quite simple. It does not take a lot of time to learn and I have included some visual aid so you can start using them right away.
3 Best NuFACE Mini Tutorials You Should Watch
The best way to learn is by doing. So, you may wish to take your NuFACE device out and start working on your skin while taking a gander at these Mini tutorials.
Remember that there's a difference between NuFACE Trinity and Mini. The Mini device does not have an additional lip attachment and a separate device for the eye, but it still does the job pretty well.
1. Sephora:
You can buy your beloved NuFACE Trinity and Mini device at Sephora, so, of course, they have a NuFACE Mini tutorial for you.
In this video, they show you an in-depth method of incorporating these devices into your skincare routine.
Ready to try something new for your NuFace routine? Check out our article on 'Conductive Gel Alternatives' for innovative and practical options!
2. Ava Lee:
If you would rather watch a tutorial from a regular person, just like you and me, I recommend watching this video.
Sure, Ava is quite famous on the Tube, but she also reminds me of the girl next door with a NuFACE device in her hand, just working on her skin.
She talks in-depth about the lifting techniques she uses as well as gel primer alternatives.
3. Marianna_Hewitt:
Don't want to spend 20 minutes on a YouTube video? Then, I recommend this short TikTok by some of my favorite skin bloggers, starting with Marianna Hewitt.
In this short, she shows you how to place your device and apply it on your skin for firm skin.
CHECK: Nuface Vs Lumina Nrg: What's The Best Device For You?
FAQs
1. Does NuFACE Mini really work on jowls?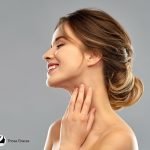 Absolutely. You can use the NuFACE Mini device on your face five days per week to get rid of jowls and pesky lines.
2. Can NuFACE Mini reduce double chin?
Yes. Optimal microcurrent facial helps to firm the skin, reducing double chin.
3. Is the NuFACE Mini as good as the Trinity?
Yes. Both beauty devices use the same amount of electrical current for facial tone and neck treatments.
4. How long does it take to see results from NuFACE?
It takes two months to see results. Use it at least 5 times per week in your nighttime skincare routine.
Conclusion
I have been loving these NuFACE routines I shared in this NuFACE Mini tutorial that helps me get smoother skin.
If you want to target your eyes and lips though, you would have to get the NuFACE Trinity. But honestly, getting the Mini facial device is enough.
References
1. Yu C, Hu Z-Q, Peng R-Y. Effects and mechanisms of a microcurrent dressing on skin wound healing: a review. Military Medical Research. 2014;1.
2. Shiffer E. Microcurrent Facial: How It Works, Professional vs. At-Home, Costs & More [Internet]. Healthline. 2019. Available from: https://www.healthline.com/health/beauty-skin-care/microcurrent-facial#how-does-it-work