Let's face it. NuFace gels are expensive, and you want a reasonable Nuface gel alternative.
I love a microcurrent facial, and the NuFace Trinity is my absolute favorite arsenal in the makeup vanity.
But, I cannot, for the life of me, justify the prices of the NuFace gel.
Because I'd rather spend my hard-earned money on something else, I searched long and hard for some alternative gels for microcurrents.
Let me share some of my favorite conductive gel substitutes for your microcurrent device.
This post contains affiliate links. We earn a commission if you make a purchase at no extra cost to you.
READ MORE: How Often Can You Use Nuface?
Why Are Conductivity Gels Essential For Microcurrent?
You're looking for an alternative to nuface gel primer to fuel your microcurrent sessions. But what even is a conductivity medium?
How Does Microcurrent Gel Work?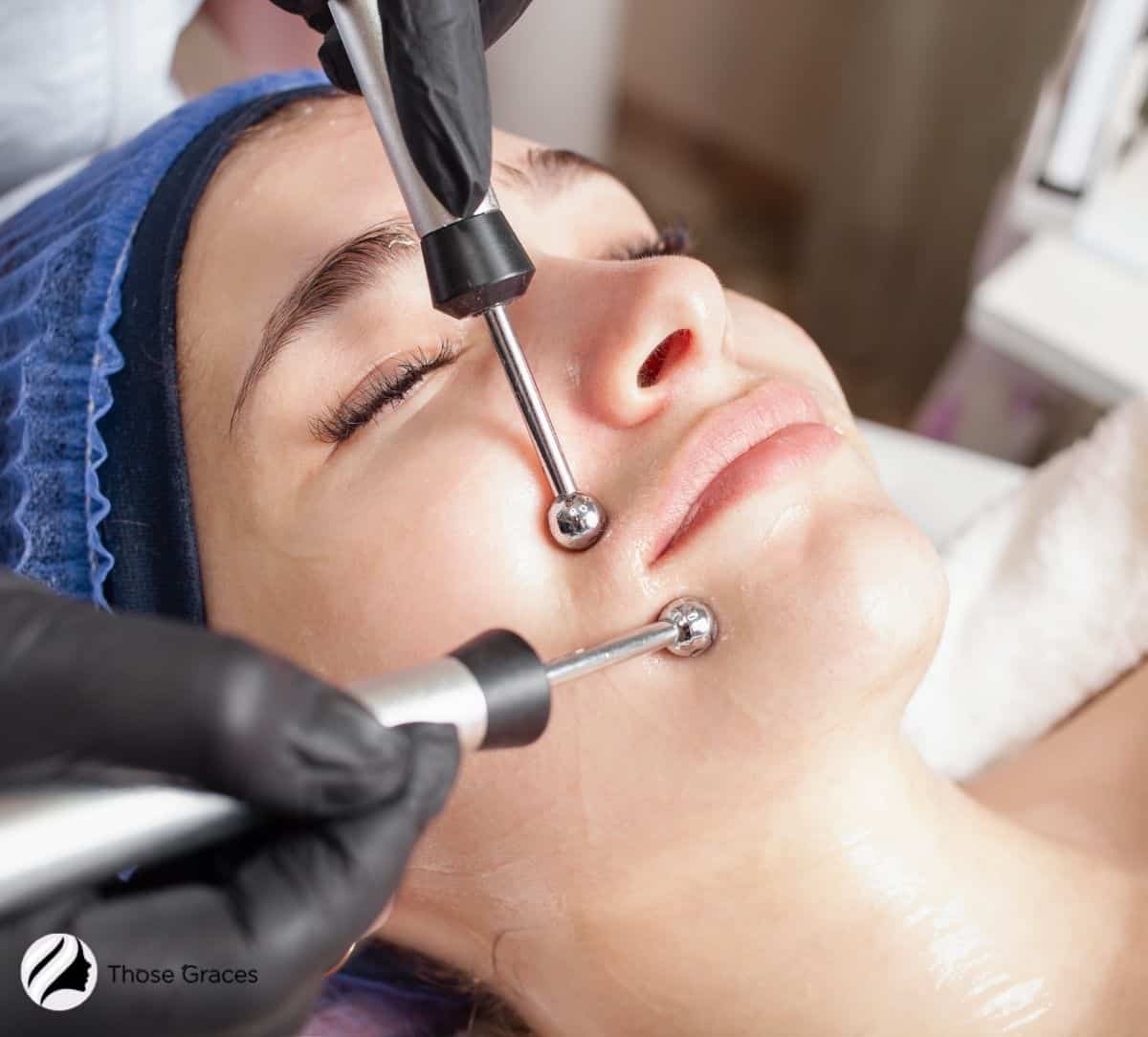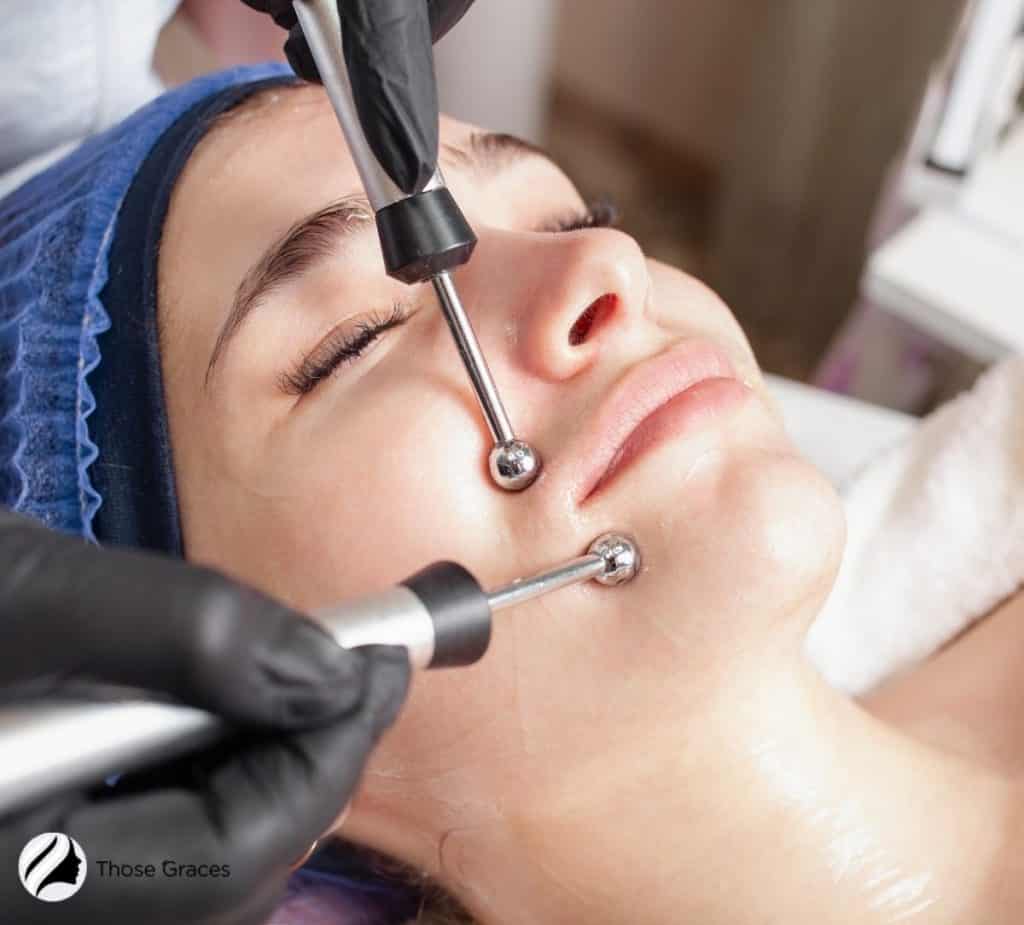 Facial microcurrent treatment (1) uses a low-intensity direct current that mimics the current in our own body to aid in facial muscle toning, anti-aging, reducing the appearance of wrinkles, and rejuvenating dry skin.
A microcurrent machine can only pass this electric conductivity with conductivity gels or its alternate. Here are my top picks for the best conductive gel for face.
For an effective microcurrent treatment, you need a quality gel.
Conductivity gel (2) is a water-based polymer conductive gel compounding with water-based polymer and skin-friendly medical materials.
It has high conductivity, meaning it helps pass electrical current from the machine onto the stratum corneum treating various Skin conditions.
Does Microcurrent Work Without Conductive Gel?
Unfortunately, you cannot use a microcurrent machine without electric conductivity.
The machines need a conductive gel to promote the production of ATP, a molecule found in our skin cells.
Darya Rzaca, co-founder of Atelier Beaute, (3) says, "As a result of these simultaneous currents, your skin looks regenerated and feels rejuvenated."
A popular conductive gel is the Nuface Aqua gel, but if you're like me and always ready for a bargain check out these alternatives.
READ MORE: How Long Do NuFace Results Last?
What Can I Use Instead of Conductive Gel?
One of the top gel conductive substitutes is Aloe gel. Now, I must inform you firsthand that the makers of NuFace do NOT recommend the use of Aloe Vera as conductive gel (5) alternatives so use it at your discretion.
And it will also depend on your skin type.
Of course, I have used Aloe gel tons of times and it has proven itself to be one of the best conductive serums.
I love how Lisa Eldridge, one of my favorite YouTubers, slaps an Aloe Vera leaf on her skin before her microcurrent therapy.
I love using Aloe Vera as a microcurrent gel alternative on my sensitive skin as it does not cause any skin irritation and is a natural alternative.
A major plus is that it does not have any skin irritants due to its soothing properties and natural healing properties.
Just add a pinch of salt and there you have it-you DIY conductive gel.
What Are The Best Substitute For Nuface Gel Primer?
Thankfully, there are a plethora of nuface gel primer substitutes for you to choose from. Here are some of my top favorite conductive gel alternatives that may work well with you too.
1. UB Ultrasound Gel With Hyaluronic Acid
This is one of the first conductive serums that I tried as a substitute for nuface gel primer and it did not disappoint. I love pampering my skin with hyaluronic acid because it helps with skin elasticity.
This cheap substitute ultrasound gel for microcurrent therapy is both alcohol-free and free of fragrances and essential oils, a win-win situation for my sensitive skin.
These conductive serums by Foreo have so many anti-aging benefits and work like a charm on my microcurrent sessions.
This one provides sufficient conductivity and is infused with antioxidants that work to keep the skin hydrated for longer. Making your skin smooth and supple.
Packed with anti-aging and firming ingredients such as squalene, butylene glycol, and hyaluronic acid, the serum is really helpful in getting the microcurrent therapy working well.
Here's a quick guide on how to apply the serum.
Get it With:
This is one of my absolute favorites because it is super-hydrating and moisturizing to the skin.
It's specifically designed for mature skin that has fine lines and wrinkles.
It contains collagen peptides and hyaluronic acid that work great on the skin to keep it looking plumper and more hydrated than ever.
Green tea extract, seaweed, copper, and zinc are other anti-aging ingredients that help tighten the skin while providing a great conducive environment.
It's also great for acne-prone and oily skin.
7E Wellness ReStore Conductive Gel with Bio-Active Complex - 4oz - Facial Skin Care Products with Green Tea Extract, Hyaluronic Acid, and Collagen Peptides - Anti Aging and Skin Tightening
Use with the MyoLift Microcurrent Facial Device - The ReStore Conductive Gel aids in proper application and comfort while using any MyoLift Microcurrent Machine and Facial Tools. Applying this treatment gel induces self-healing, hydration, and nourishment while delivering the benefits of microcurrent into your skin.
Restores Your Skin: MyoLift ReStore Conductive Gel focuses on the health and integrity of the skin from the onset of the chronological aging process. Our formula includes botanical extracts that help regenerate and invigorate the skin while softening and moisturizing the face.
Includes Collagen Peptides and Hyaluronic Acid: Our formula is designed to support elasticity and hydration in the skin while getting all the benefits of microcurrent facials. Hyaluronic Acid helps bind water to collagen, so your skin appears plumper, dewier, and more hydrated.
Professional Results: Our microcurrent device and accessories are advanced, customizable, and powerful. We provide technologies for Health, Wellness, and Beauty professionals worldwide, accommodating the high demand for non-invasive professional skin care.
What Makes Us Stand Out: Our unique holistic approach to wellness revolves around seven elements: balance, energize, mindful, ground, detox, worry-free, and vitalize. When combined, along with advanced, professional microcurrent technology, they help women naturally enhance their beauty internally and externally.
FAQ
Can you use NuFACE with other gels?
Yes. NuFace can be used with several microcurrent gel alternative that works just as well to pass natural currents to the skin. The most used alternative is aloe vera gel which is both microcurrent conductive and a much cheaper and natural substitute.
Can I use my own serum with NuFACE?
Absolutely. A serum can be applied to the skin before the primer gel or substitute gels. It may be best to use water-based and oil-free skincare products to work in accordance with the microcurrent conductivity gel.
Can you use coconut oil with NuFace?
No, It is best not to use any oil or products while using NuFace because the oil may prevent electric currents from penetrating your skin.
Who shouldn't NuFace?
The NuFace Mini, NuFACE Trinity Facial Trainer, and NuFace Classic should not be used by people who are pregnant, have a pacemaker, have cancer or epilepsy and seizures, or have an electronic implanted device. It should not be used by people under 18 years of age.
Conclusion
And with that, we've come to the end of our search for the best Nuface gel alternative. I hope you have weighed your options over several conductivity gels and decided on the best one for you.
The type of gel you use depends on several factors: conductive properties being at the top, along with others such as its price, active ingredients, and others.
I love showing my skin some much-needed love with electrotherapy (4) and it has helped my facial skin elasticity so much.
With a cheaper alternative, you don't have to spare your skin for microcurrent therapy.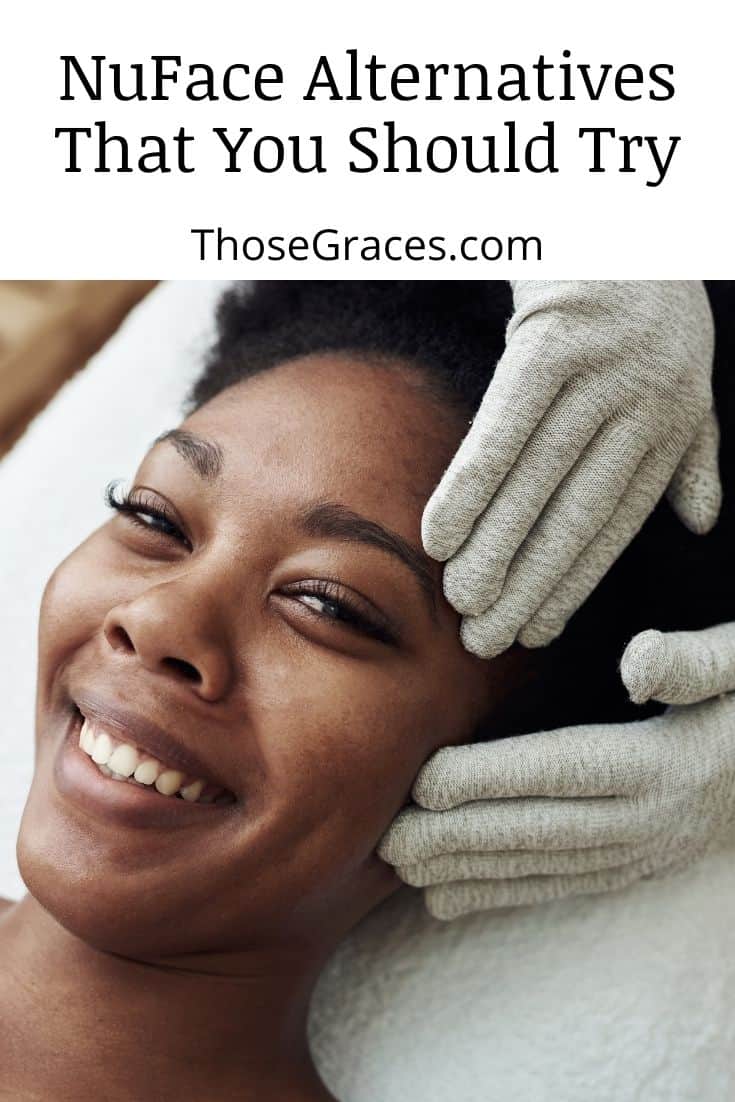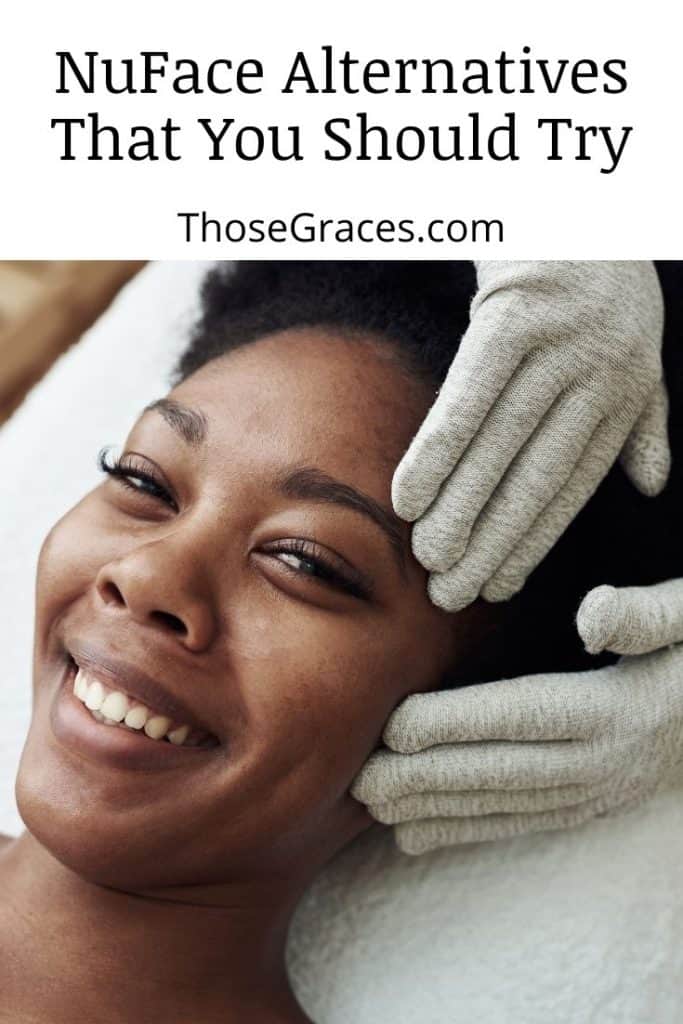 Try and see which one works best for you! Let us know what the effects are down in the comments!
Resources
1. Villines Z. Microcurrent facial: What it is, how it works, and devices [Internet]. www.medicalnewstoday.com. 2022 [cited 2022 May 18]. Available from: https://www.medicalnewstoday.com/articles/microcurrent-facial
2. Yang L, Li H, Ding J, Li W, Dong X, Wen Z, et al. Optimal combination of electrodes and conductive gels for brain electrical impedance tomography. BioMedical Engineering OnLine [Internet]. 2018 [cited 2021 Dec 2];17:186. Available from: https://www.ncbi.nlm.nih.gov/pmc/articles/PMC6302411/
3. Segal L. Are Microcurrent Facials and Devices Worth It? [Internet]. Harper's BAZAAR. 2021. Available from: https://www.harpersbazaar.com/beauty/skin-care/a37303604/microcurrent-facials/
4. Electrotherapy – an overview | ScienceDirect Topics [Internet]. www.sciencedirect.com. [cited 2022 May 18]. Available from: https://www.sciencedirect.com/topics/nursing-and-health-professions/electrotherapy#:~:text=Electrotherapy%20(or%20electromagnetic%20therapy)%20is
5. Lim ZX, Sreenivasan S, Wong YH, Zhao F, Cheong KY. Filamentary Conduction in Aloe Vera Film for Memory Application. Procedia Engineering. 2017;184:655–62.