For an easily accessible microcurrent facial device designed to be used at home, many customers still question how often to use NuFace.
The NuFace is a toning device that uses low-level electric current and a microcurrent gel for the face to stimulate facial muscles and create an anti-aging treatment.
It's a relatively cheaper device compared to others in the beauty industry and can be used on a daily basis. According to BodyBeautiful, the NuFace Trinity is responsible for "Tight, bright, healthy, dewy and clear skin." (1)
Let's find out how often you can use the device for the best results!
How Long Does Nuface Take to Work?
Many users report seeing immediate results. This is because the electrical current stimulates the skin to increase muscular volume in the face, which immediately leads to plump, dewy skin.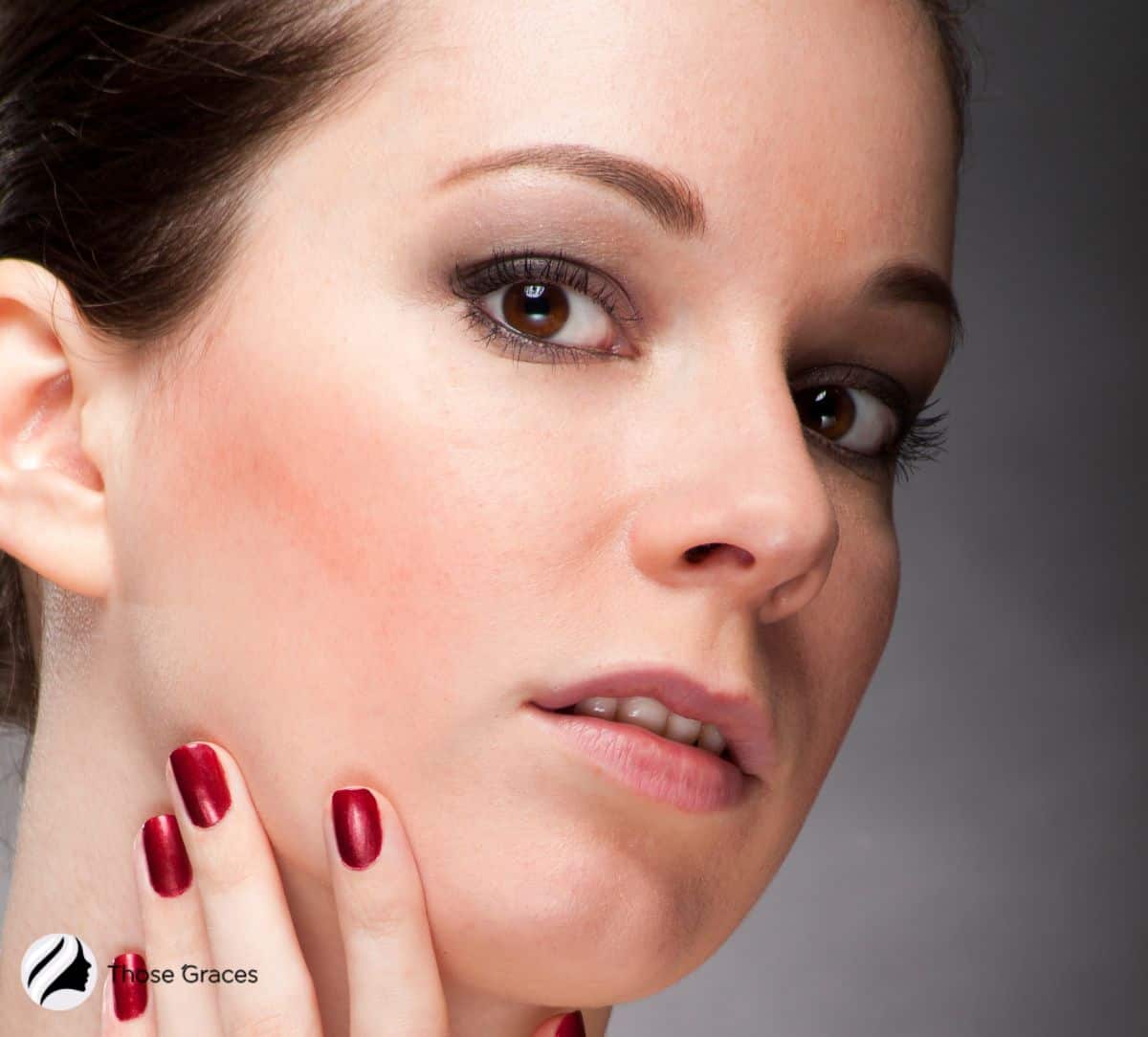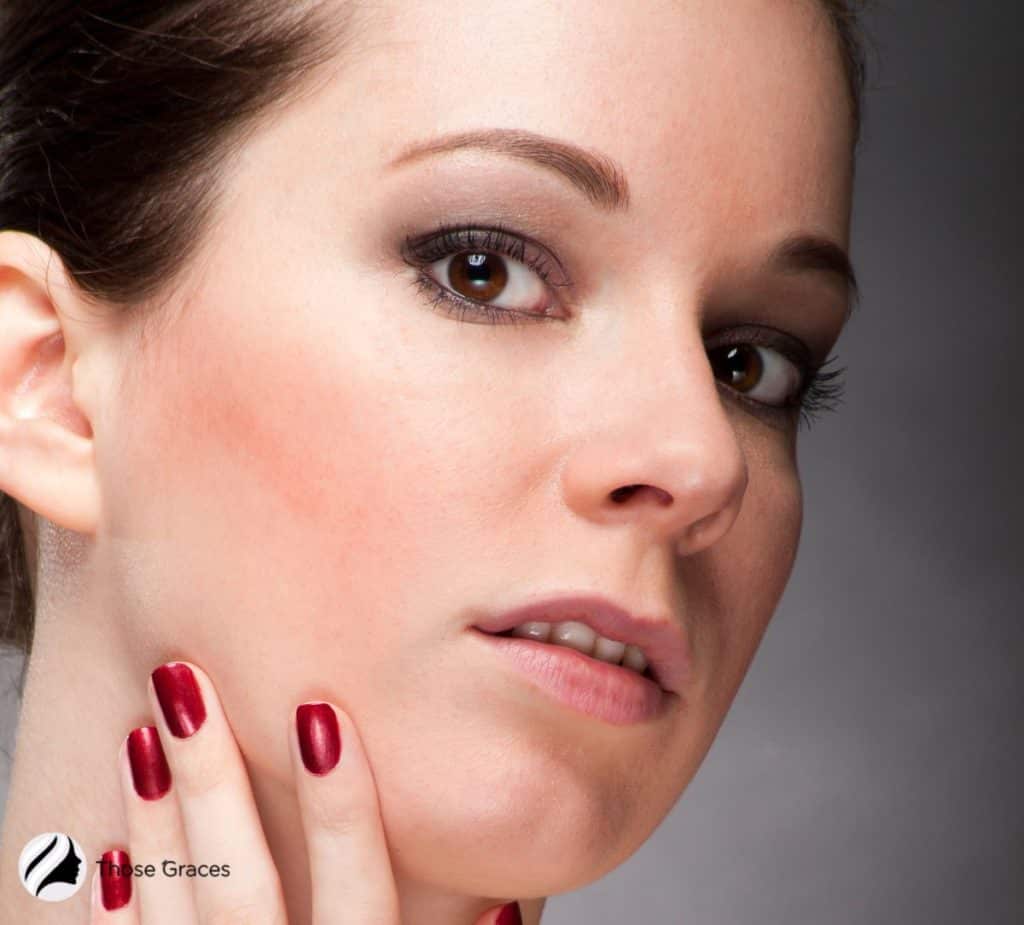 The current stimulate adenosine triphosphate or ATP production at a cellular level. The ATP is the energy currency of the body, used by the mitochondria, which reduce in quantity as we age.
This increased electric muscle stimulation creates facial muscle volume because of protein rejuvenation. A lack of protein causes the loss of face mass, something microcurrent devices claim to fix.
Microcurrent treatments take time to prove effective. Although some report immediate results, it takes around 4-8 weeks to witness a noticeable difference in wrinkles and fine lines such as smile lines or frown lines. (2)
Although results depend on your skin condition and skin type, regular use is the key to getting the best out of the device. It comes with the gel, but if you're confused or want to branch out, here's what you can use instead of the Nuface gel.
Hey, beauty fans! Today's video is all about Nuface side effects. We'll explore the risks and offer tips to get the most out of your Nuface device:
When Should You Use Nuface?
The NuFace Trinity ELE is meant for daily use; you can use it both in the morning and evening.
I prefer using the device right after breakfast each morning. Sometimes, I'll go for one of the full facials in the evening after a tiresome day just to feel more relaxed.
If you're not sure how to use your device, here's a helpful tutorial:
How Often To Use Nuface Device?
For the first month, you can use the NuFace Trinity five times each week before switching to twice or thrice a week, as is suitable for you.
It can be hard to incorporate new devices into your skincare routine, so you can always build a disciplined, everyday routine to get used to it.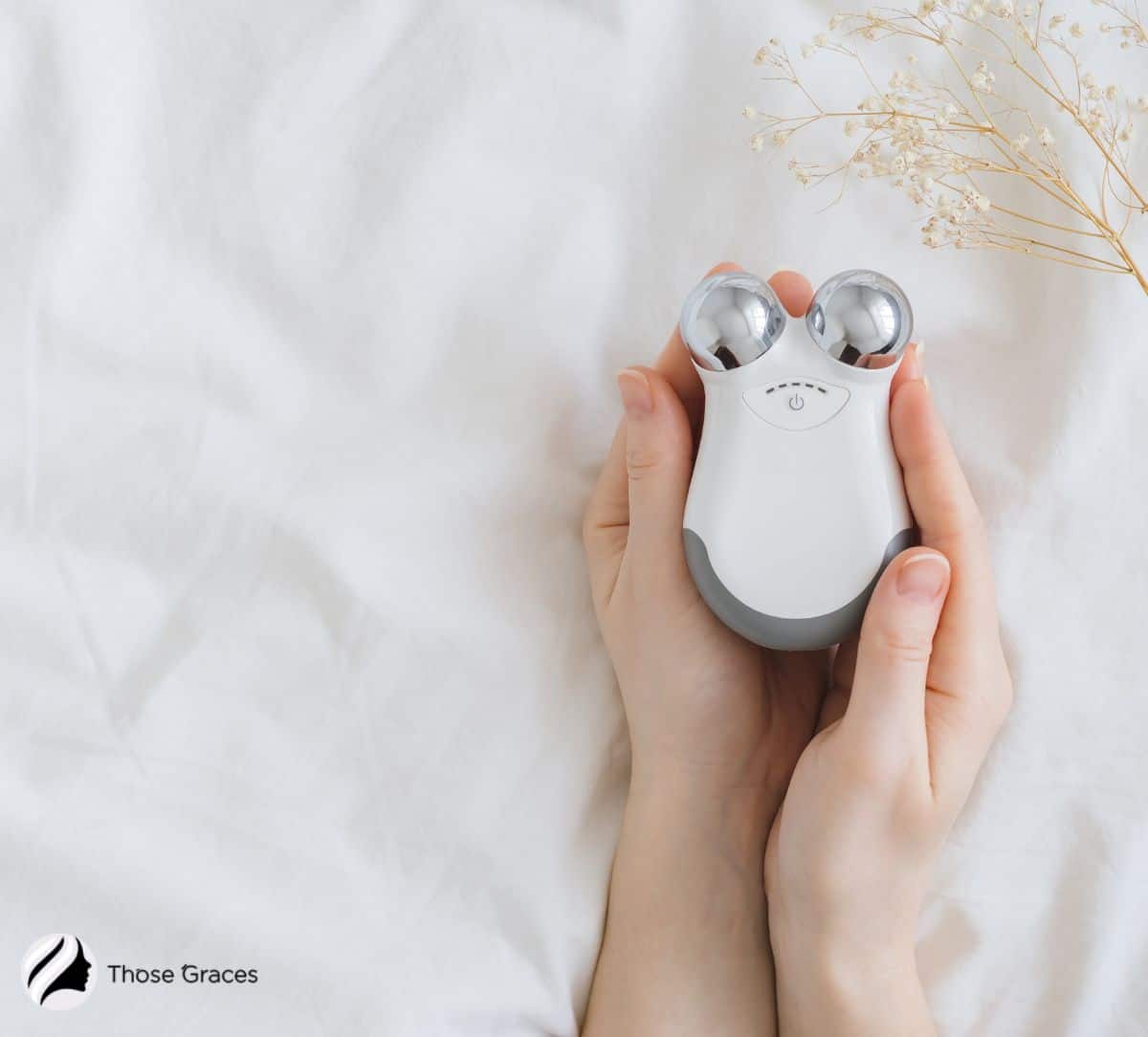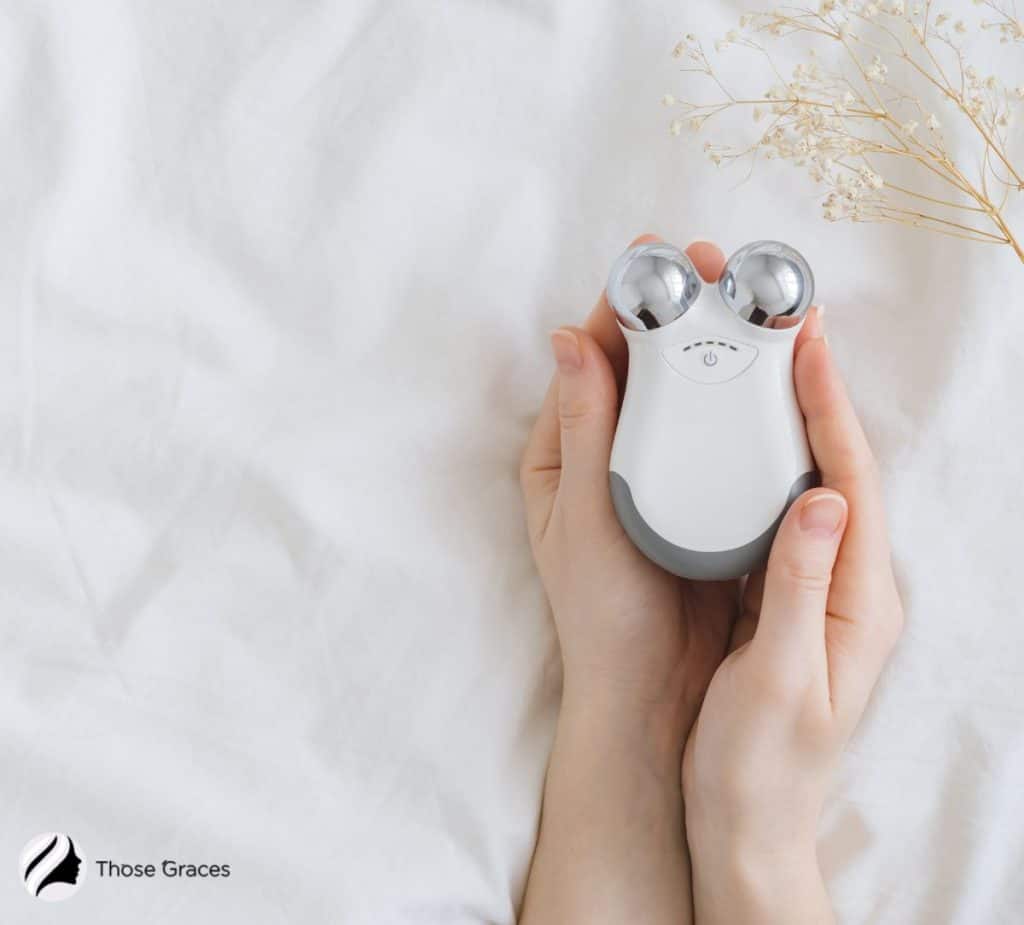 Should You Use Nuface Everyday?
Yes, for the best results, you can use the NuFace every day.
Make sure to cleanse and dry your face before applying the NuFace gel primer. You can also try other alternatives; some people use aloe vera gel.
One good option, however, is the NuFACE hydrating aqua gel activator. It contains hyaluronic acid, which is the best moisturizing agent you can come across!
Can I Use Nuface Twice a Day?
The official website recommends you use it only once a day, over a five-day period, reducing it two only a bi-weekly use once you've achieved the desired results.
Can You Overuse a Nuface?
Microcurrent technology supplies a low level of electrical current to your skin, so although professionals recommend once-a-day use, you can't overuse it. (3)
CHECK: Can NuFACE Be Used on the Neck?
Frequently Asked Questions
Can NuFACE devices be used with skin care products?
Although NuFace devices can be used with most skin care products, it is best to avoid using them with oil-based products. The oil prevents the full impact and benefits of the microcurrent from reaching your skin.
Is it normal not to feel anything when using a NuFace Device?
Yes. You should feel little to no sensations if you've correctly applied the gel primer.
How long do NuFace results last?
The results are temporary and can last for a few days.
Conclusion
Using the device in moderation or as the experts recommend is best. Using it five times a week for the first month and then switching to a tri-weekly or bi-weekly schedule seems to bring out the best results.
Let me know if you have any advice on how often to use the NuFace device in the comments below!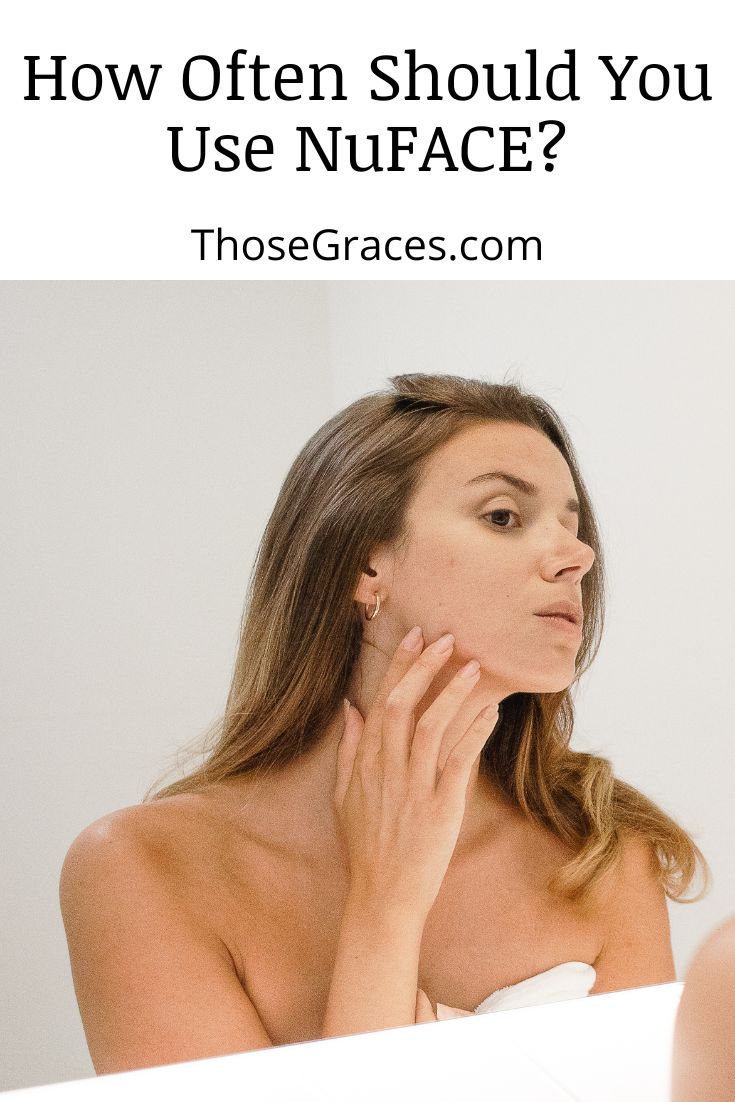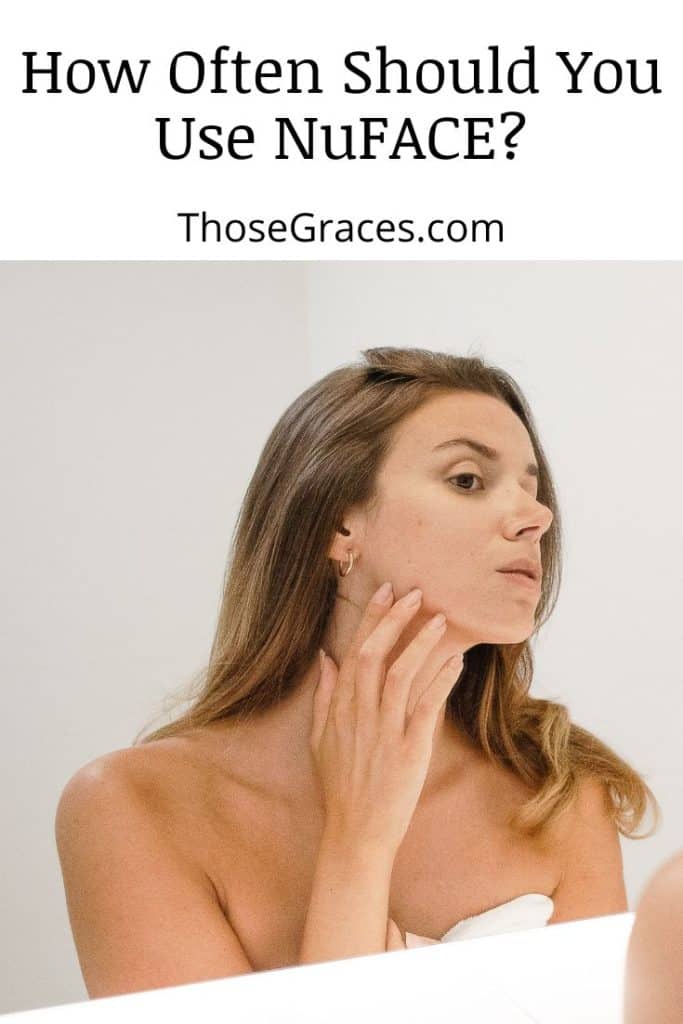 References:
1. NuFACE Top Questions: General, Shipping Warranty & Returns [Internet]. www.mynuface.com. [cited 2022 Oct 25]. Available from: https://www.mynuface.com/pages/faq#:~:text=Immediate%20results%20vary.
2. Ion A. Can You Use Nuface Twice A Day [Internet]. Tech Hangouts. 2022 [cited 2022 Oct 25]. Available from: https://techhangouts.com/can-you-use-nuface-twice-a-day/