Looking for some Nuface before and after pictures or videos to help you decide if it's right for you?
I've got you covered!
Below, we'll look at what influencers are saying about how well this trendy high-tech microcurrent therapy machine works!
Let's get started!
CHECK: Best Microcurrent Machine You Can Try
Nuface Before and After Results
If a picture is worth a thousand words, then a video is worth millions! So, with that in mind, I've rounded up some amazing Nuface before and after videos that you have to see to believe!
I'll quit the chit chat and we'll just dive right in.
1. Nuface Before and After Eyes
This video shows you visible results after using the Nuface toning device after just one month.
The saggy, puffy eyes with bundles of fine lines transformed into tightening, clear, and depuffed eyes. The microcurrent revives the under-eyes skin tissue.
PS: Both men AND women can see dramatic results!
READ MORE: Lancer Microcurrent Power Boost Device Reviews
2. Nuface Before and After Neck
Check out how this YouTube influencer used Nuface to get rid of deep neck wrinkles.
Now try it yourself and go from turkey neck to a beautiful swan!
3. NuBody Before and After Results
NuFace also has a full-body microcurrent device, aptly named NuBody. Check out how well it works after two months of use.
As you can see, this microcurrent therapy is a game-changer. It changes your whole looks, remodels, and reshapes your body. I don't know about you, but I think I'm in love!
ALSO CHECK: NuFace Microcurrent Side Effects
4. Nuface Trinity Before and After
YouTuber Jen Luv shares her experience using the NuFace Trinity microcurrent device. Check it out:
I don't know what I love more, the results or that clever "I'm officially shocked" pun!
5. Another "Shocking" Transformation!
Last, but not least, Cassandra Bankson gives us an in-depth look at her shocking transformation.
By the way, there's a great tip in the comments from an esthetician about how to keep the conductivity gel for microcurrent from drying out while you're using the device.
Laura Joshi writes, "…you can add a little bit of water after you feel the gel is drying. It's less wasteful as you don't need to keep adding gel and perfectly fine with this kind of device."
Ready to try something new for your NuFace routine? Check out our article and this video on 'What to Use Instead of NuFace Gel Primer' for innovative and practical options:
Conclusion
Microcurrent therapy is a new developing technology that can help you win the battle against various skin issues. After seeing these Nuface before and after results, I am definitely ready to give it a try!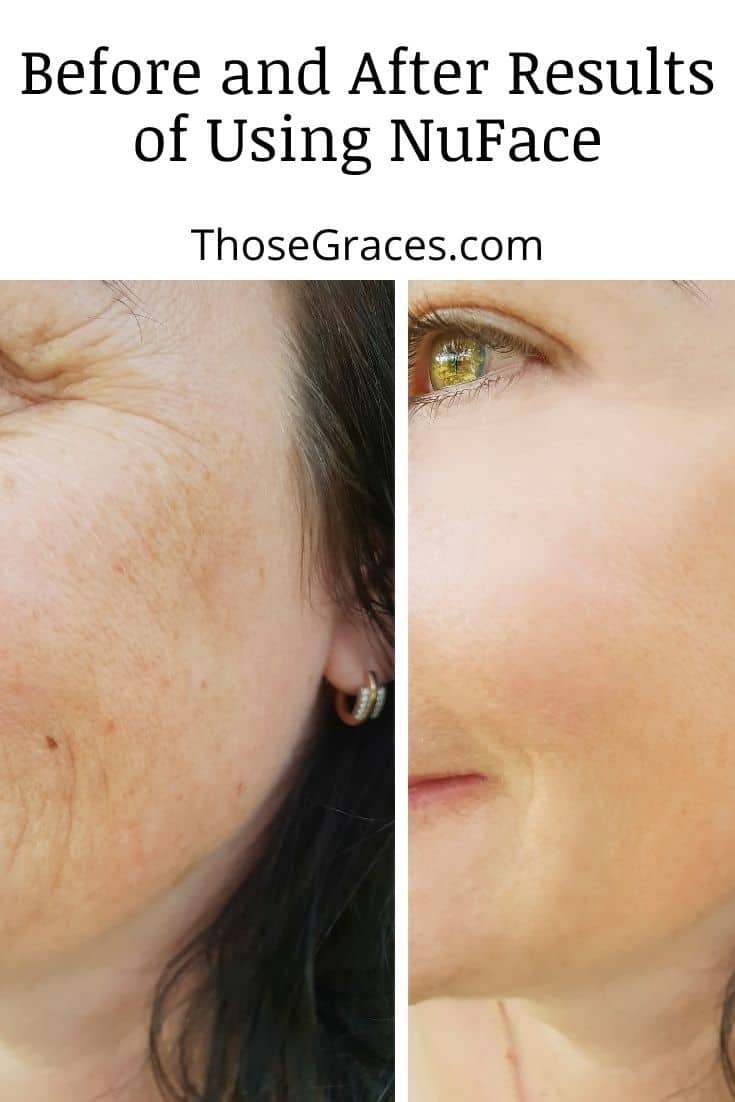 Have you tried using NuFACE? Let us know your experience below!