If you're on a tight budget but still want great skin, you may be wondering if you can go with a used microdermabrasion machine.
After all, it'll probably cost A LOT less than a new one, right?
But is that extra savings REALLY worth it, or are used machines dangerous?
Let's take a look at the most popular microdermabrasion machines, then find out if buying them second-hand is a good way to go.
Check: Best at Home Microdermabrasion Machine
What is Microdermabrasion?
Real quick, let's go over what microdermabrasion is and what does microdermabrasion do for your skin. I won't get too crazy here because I'm assuming you already know if you're searching for used machines. But just in case you don't, here are the basics.
Microdermabrasion is a cosmetic procedure used to renew your skin tone and texture by removing dead skin cells from your face, revealing a smooth, fresh complexion.
This procedure helps get rid of age spots, uneven skin tone, sunburned skin, enlarged pores, wrinkles, melasma, and dry skin. You can visit a dermatologist or spa for it.
According to the American Society of Plastic Surgeons, the average cost of microdermabrasion done by a professional is $167 per session (as of 2021).
Since you'll need to have it done more than once, that cost can really add up fast. So, it's no wonder more and more people turn to home microdermabrasion machines.
Microdermabrasion Machine and Equipment
Now we need to take a look at the different types of machines, as that will give you a better idea of what to look for in a used option.
A Professional Microdermabrasion machine comprises various parts to give a complete skin rejuvenation treatment.
LCD touchscreen (For Instructions)
Scrubber Handle (To scrub & remove the dead skin)
Suction Handle (To remove skin debris/ hydrating)
Ultrasonic Handle (For massage/ improve blood circulation/ serums penetration)
RF Handle (To tighten skin)
Cold Hammer (To minimize pore)
Oxyhydrogen Handle (To penetrate oxyhydrogen deep in the dermis)
Distilled water and Air dispenser
Discs and Tips
Check: Portable Microdermabrasion Machine Reviews
2 Types of Microdermabrasion Machine
There are two basic types of machines.
#1 Crystal Microdermabrasion Machine
It uses fine crystals and a controlled vacuum to exfoliate the skin. The skin resultantly gets better in texture and softness as a result of the treatment.
Excess oil and dirt are removed from the skin by deep cleansing. Then, a stream of aluminum oxide crystals is targeted over the area.
The crystals scrape the old, dead skin cells, which the vacuum then picks up with gentle suction. This encourages collagen production and the formation of new, rejuvenated skin.
#2 Diamond Microdermabrasion Machine
The diamond microdermabrasion (crystal-free) system replaces the micro-crystal flow with a diamond tip wand. It is specially designed for areas close to the eyes & mouth- no risk of stray crystals.
It uses a sterile diamond head to peel off the damaged cells, providing a Non-Surgical skin resurfacing.
Followed by vacuuming/suction, removing particles along with any dirt and dead skin.
This treatment, accompanied by skin products penetration to dermis level, helps to replenish natural nutrients and restore cell activity, promoting healthy skin.
These machines are expensive. What if you don't have that money? No need to worry. You can go for used microdermabrasion machines.
Are Used Microdermabrasion Machines Worth It?
When we think of purchasing something, we consider two factors: quality and price. For this purpose, used machines are on the mat.
Obviously, It saves your money, but it has some drawbacks. Here we will discuss which things you should know before chasing down a used machine.
This question arises in everyone's mind. Is it worth it to buy these used machines, or are they a waste of money?
Yes, these machines are worthy if you evaluate them properly. There are some tricks and tactics for evaluation.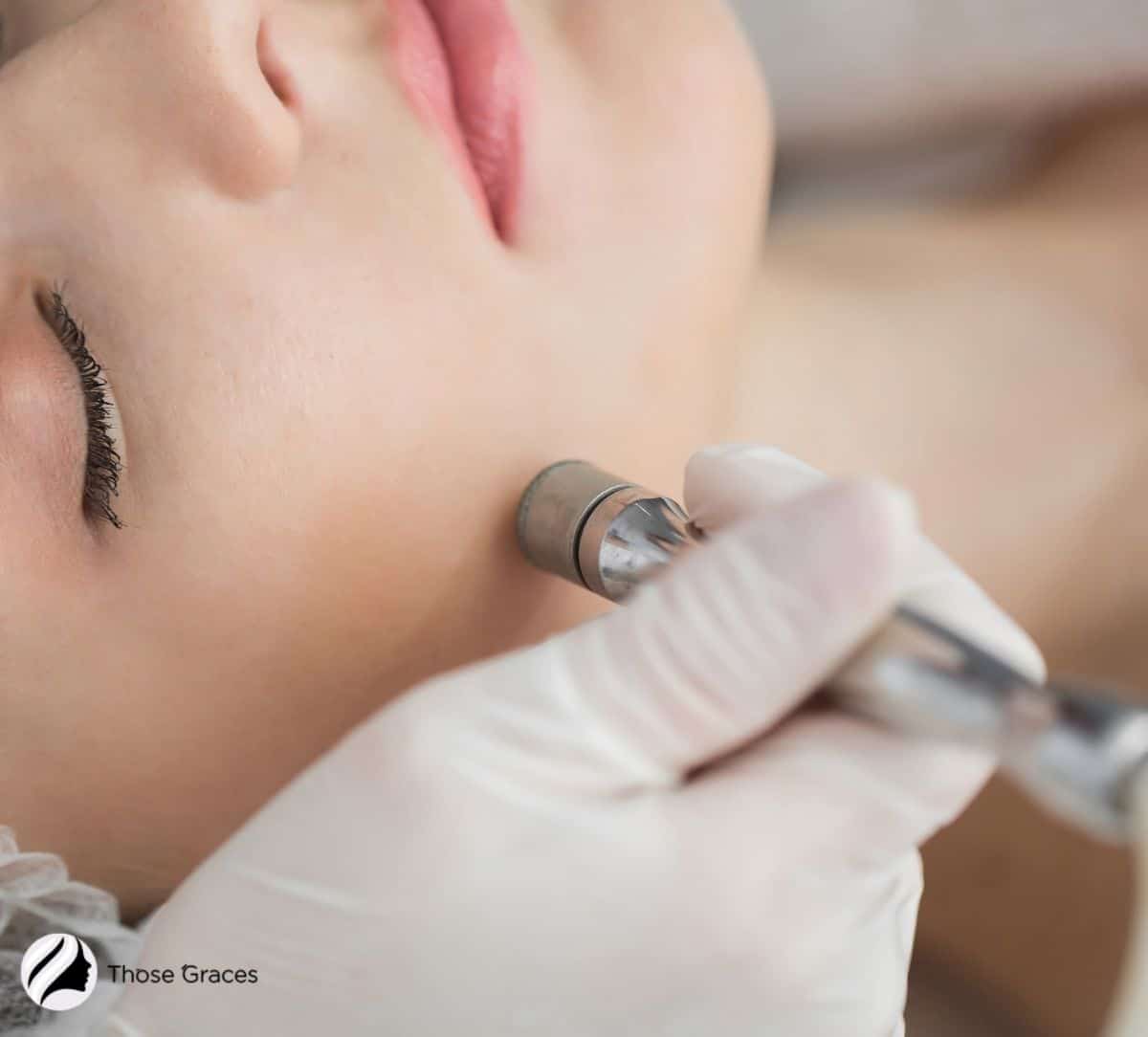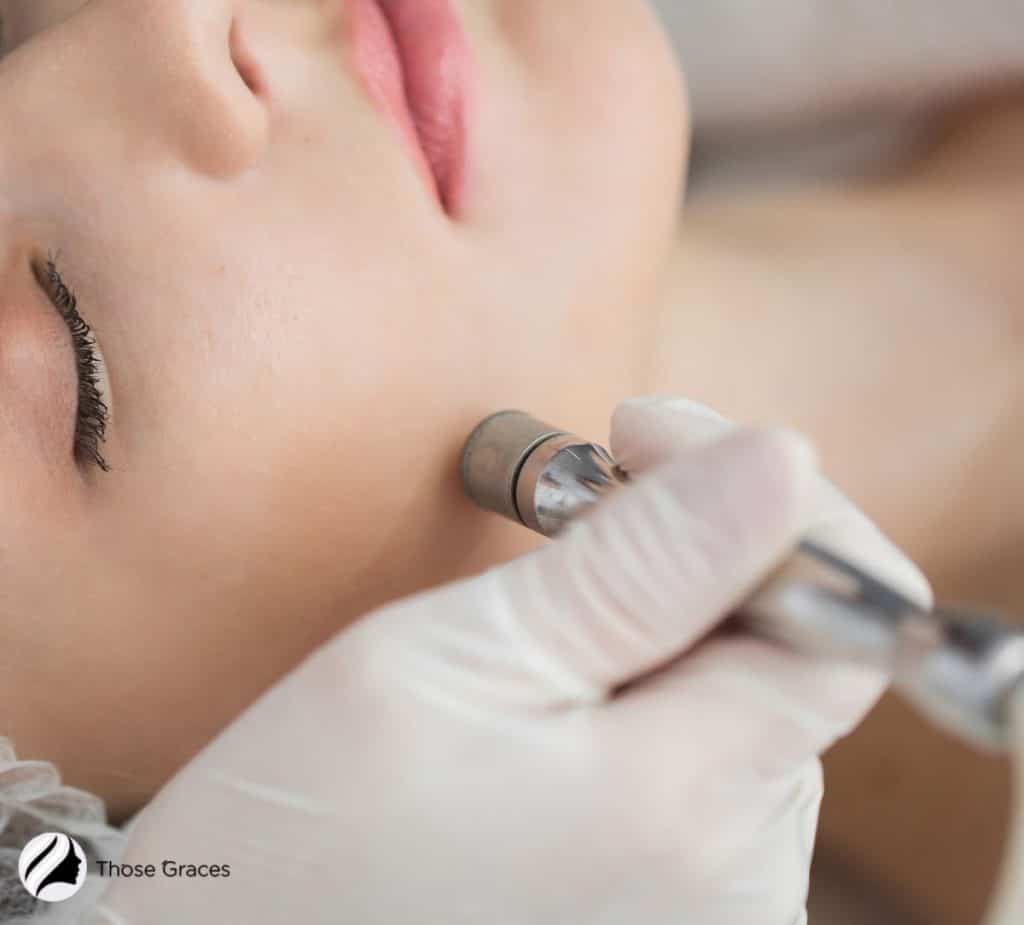 How to Evaluate a Used Microdermabrasion Machine?
There are few parameters to evaluate whether a used microdermabrasion machine is worth it or not.
Prices
Microdermabrasion machines typically cost between $30 to $300. Under $100, machines are pretty basic, but you can find effective, easy-to-use models between $100 to $150.
Microdermabrasion machines costing between $150 and $300 are usually professional-grade models with the best results.
Without a doubt, microdermabrasion used machine prices will be less than that of a new one.
For this, you should check the costs of the specific model you want on reputable online marketplaces. If the price is considerably less, then you can qualify this parameter.
Physical Condition
Physical condition should be at least 9/10. Why are we demanding such a perfect score? It is because it is an acute treatment related to people's skin.
We can't take risks. You should check each handle and tool.
LCD Sensitivity
Scrubber condition: It shouldn't be too abrasive.
All other handles should be working properly
Extra tips and discs are in good condition
The water and Air system works properly
Vacuum Suction shouldn't be too hard.
It's better to examine its circuits, buttons and work manually.
Warranty
Warranty limits vary from company to company. Every piece of used equipment you purchase must have a sufficient warranty period. So you can return or repair quickly in case of any problem.
Where to Buy a Used Microdermabrasion Machine
You can buy used microdermabrasion machines from any well-reputed online platform. Another option is to purchase from a reputable spa or dermatologist's clinic.
FAQs
Is it reasonable to use used microdermabrasion machines?
If you buy a properly evaluated used microdermabrasion machine. Then there is nothing terrible in it. It becomes more cost-effective.
Conclusion
Microdermabrasion is used to improve the appearance of the skin. The goal is to make a person's skin texture and color more even and smooth.
Many beauticians and general people with lower budgets want to buy used microdermabrasion machines.
As we've seen, that's entirely doable IF you pay close attention to what you're buying and follow the guidelines above.
References
"American Society of Plastic Surgeons." 2020. American Society of Plastic Surgeons. 2020. https://www.plasticsurgery.org/cosmetic-procedures/microdermabrasion/cost.
Muneeb Shah, and Jonathan S Crane. 2021. "Microdermabrasion." Nih.gov. StatPearls Publishing. July 18, 2021. https://www.ncbi.nlm.nih.gov/books/NBK535383/.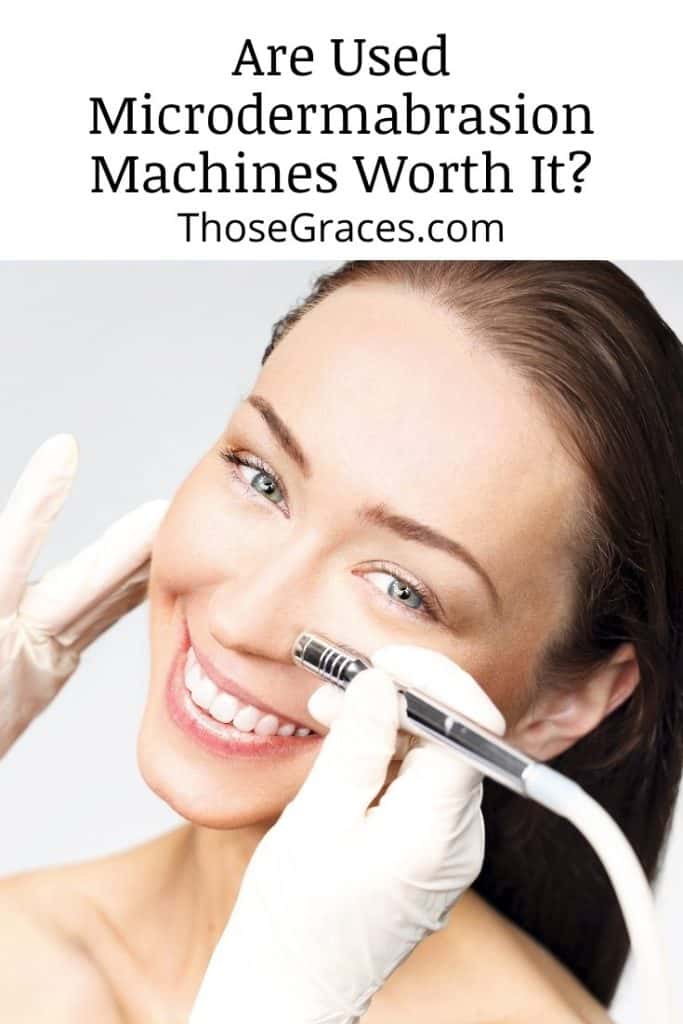 Have you tried using a used microdermabrasion machine? Let us know below!