Is microdermabrasion good for your skin?
Not just "safe" or "effective," or any of the other buzz words that advertisers use, but actually good?
If you're wondering the same thing, stick around!
Below, I'll go over everything you need to know about this non-invasive treatment!
Check: 5 Best Microdermabrasion Systems You Can Try at Home
What is Microdermabrasion?
When it comes to the word "Skin Goal," we all want even-toned, glowy, and smoother skin. New and healthy skin is hiding beneath the dull and dead skin cells.
All we need is to scrape off the dead layer and uncover the smooth one. Microdermabrasion treatment does just that, and it can instantly brighten dull, lifeless, or aged skin.
I know still, there are a million questions in your mind related to this. So, here we go to discuss this in detail, starting with what, exactly, it is.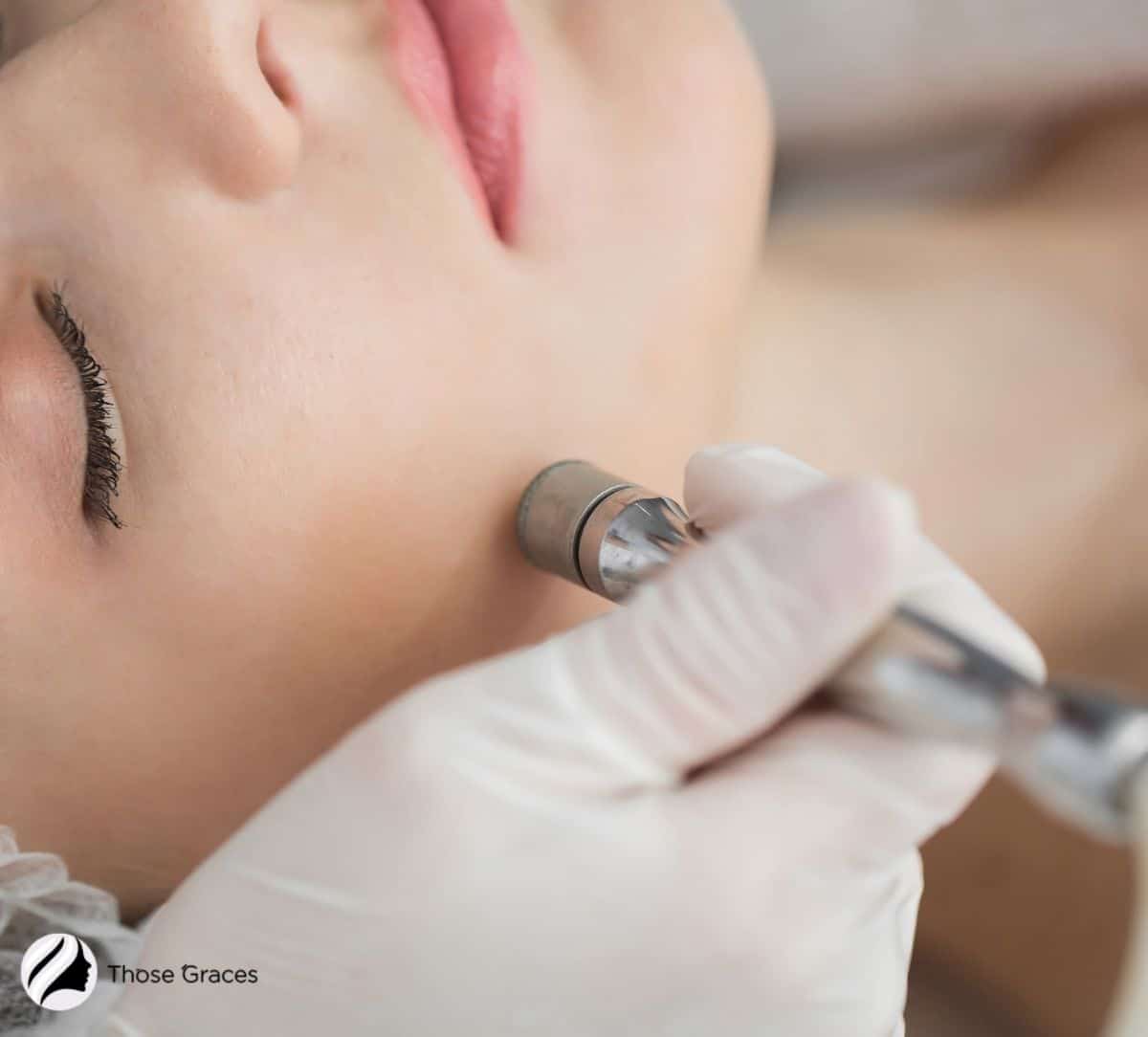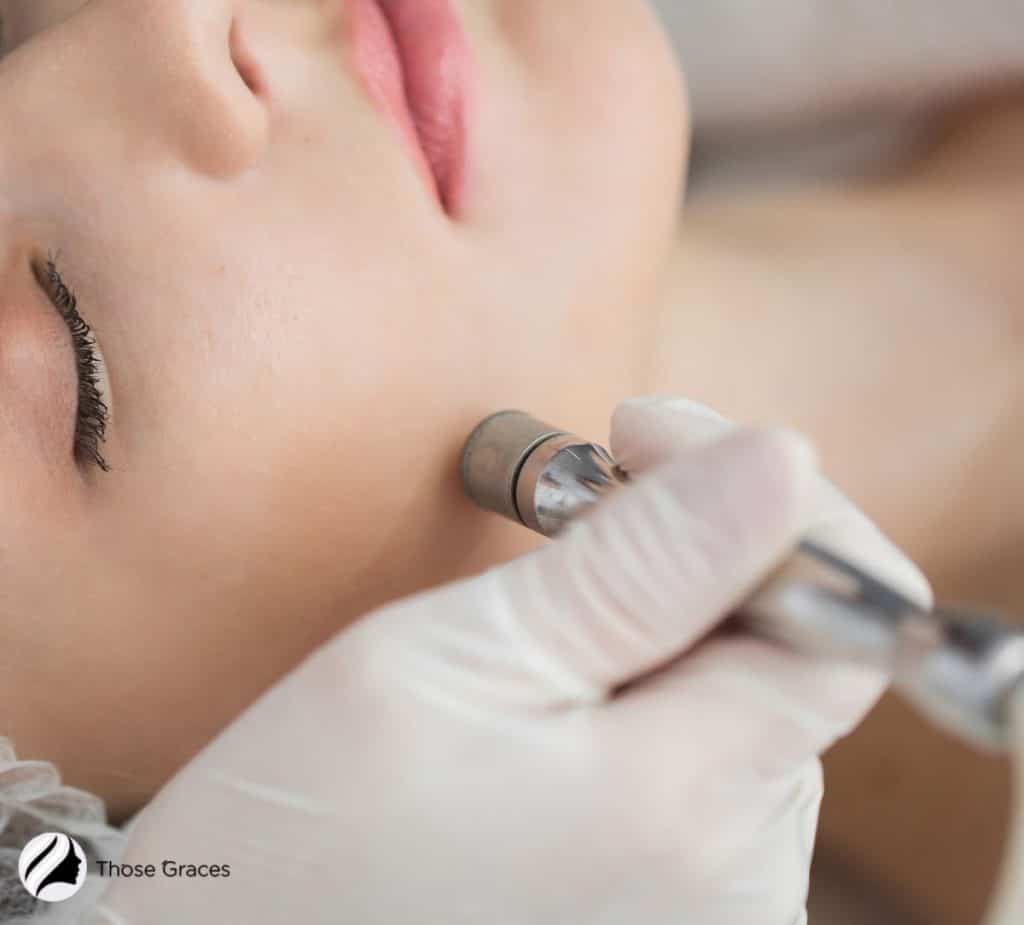 Short answer, microdermabrasion is a non-invasive procedure that improves the overall tone and texture of the skin.
If you are tired of using various chemical peels and looking for the ideal solution to your skin problems, this treatment is a hidden gem for you.
It treats your sun-damaged skin, wrinkles, fine lines, stretch marks, acne scars, melasma and gives you a gentle and soft appearance.
It is a professional treatment recommended to you according to your skin type and skin condition. It is the best skin rejuvenation treatment in the world of skincare.
How Does Microdermabrasion Work to Improve Skin?
Microdermabrasion treats minor scars, discoloration, sun damage, and stretch marks on your skin to give you an attractive appearance.
It is physical exfoliation of microlevel that works from the epidermis to the dermis. It stimulates deep layers of skin to provide you with long-lasting benefits.
The in-clinic procedure usually takes an hour. During that time, the gentle exfoliation sands away the outer layer of targeted areas.
This, in turn, promotes the production of new cells and collagen, which tightens and brightens up your skin.
How does it do all of this? Well, there are two basic techniques. Let's explore them both in more detail.
Check out these amazing before and after microdermabrasion results!
Crystal Microdermabrasion
Crystal Microdermabrasion uses fine crystals and a controlled vacuum to exfoliate the skin and banish excess oil and dirt. Think of it as a deep cleaning for your face.
The technique uses specialized hand-held equipment that blasts aluminum oxide crystals onto the skin and vacuums away dirt, dead skin cells, and used crystals.
It encourages collagen production and the formation of new, rejuvenated skin. After that, moisturizers and sunscreen are applied to the treated area.
There is a drawback, though. These crystals have an irregular shape that can be too harsh and cause inflammation of the skin.
This may make a bad situation even worse for people with sensitive skin. So, in some cases, crystal abrasion is not a reliable treatment.
Diamond Microdermabrasion
The diamond microdermabrasion (crystal-free) system replaces the micro-crystal flow with a diamond tip wand.
It is carefully developed for areas close to the eyes and mouth, so stray crystals are no risk.
It uses a sterile diamond head to slough away the upper damaged layer of skin, providing a Non-Surgical skin resurfacing.
The vacuum wand then suctions up all debris and dead cells.
So, the diamond Microdermabrasion relies on the beautician's expertise to apply manual pressure by wand rather than depending on a machine to deliver results.
This treatment, accompanied by skin products penetration to dermis level, helps to replenish natural nutrients and restore cell activity, promoting healthy skin.
Benefits of Microdermabrasion
This therapy is a holy grail for you. It helps you get rid of your persistent skin problems. Here are some of the significant benefits of this treatment.
Lessen stretch marks
Tightened skin

Reduces fine lines & wrinkles

Treat acne spots & acne scars
Improves dull complexion
Treat hyperpigmented areas
Shrink enlarged pores & remove blackheads
Treat uneven skin tone & texture
Melasma
Sun-damaged skin
Refresh skin and glowy appearance
Wait, all these benefits are for real? Is there anything else you require? It's a full-on package of treatments for almost all skin issues. Now the next question is.
Is Microdermabrasion suitable for your skin? Microdermabrasion is a non-invasive procedure that is suitable for all skin types. It is recommended for all skin types but preferred for fair skin tone.
Why is Microdermabrasion Good For Skin?
Still, many doubts exist in your mind. Here I will thoroughly explain to you: is Microdermabrasion good for your skin by going over a few stellar benefits.
Unlike other cosmetic procedures, Microdermabrasion requires no incisions or anesthesia. It is a painless treatment, takes less than an hour.
The exfoliation is so gentle that it doesn't hurt you. After peeling, your skin continues to heal, and your results improve.
As we age, our collagen production decreases, resulting in looser, uneven skin. Microdermabrasion helps to increase your collagen production, resulting in a more youthful appearance.
Just after your initial sessions, you noticed immediate and visible results. Your skin will appear brighter, firmer, and more smooth.
There are many options for DIY Microdermabrasion at home, and many of them do actually work pretty well.
However, before you rush out and buy a machine, at least talk to your dermatologist first. They will guide you on how often to use it (or whether it's even right for you).
How Often Can You Get Microdermabrasion Treatments?
Microdermabrasion depends on your skin's condition and tolerance. You can do it as frequently as weekly or up to every eight weeks.
Numerous individuals begin with weekly treatments for three sessions and then switch to a monthly routine.
FAQs
Does Microdermabrasion hurt?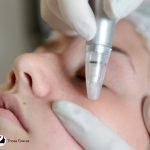 No, it doesn't hurt your skin. It just gently break up dead cells and end up in dewy and vibrant skin. You may have mild redness and flaky dryness right after the treatment. You can use thick moisturizer and sunscreen.
How long do microdermabrasion results last?
Ans. The treatment can last up to a month. Sometimes it can last for a more extended period if you take a good skincare routine.
Is microdermabrasion worth the money?
Ans. Yes, it is totally worth the money. If you're looking for a safe, effective way to boost your skin's vibrancy and rewind your skin age, then go for it.
Conclusion
Microdermabrasion is an exfoliating resurfacing treatment, one of the best skin rejuvenation treatments.
This miraculous therapy helps fight against aging skin and reveals your smooth, even tone and vibrant skin.
You can expect to see noticeable results immediately after the procedure with no or mild redness. If you are looking for game-changer therapy, go for microdermabrasion.
However, in answer to the original question "is it good for you," studies do show that it's pretty spectacular.
However, everyone has different skin, and only YOUR dermatologist can truly answer that question for you.
References
"How to Look after Your Skin Following a Microdermabrasion Treatment." 2017. Okanaganhealthsurgical.ca. 2017. https://okanaganhealthsurgical.ca/blog/How+To+Look+After+Your+Skin+Following+a+Microdermabrasion+Treatment/59.
Muneeb Shah, and Jonathan S Crane. 2021. "Microdermabrasion." Nih.gov. StatPearls Publishing. July 18, 2021. https://www.ncbi.nlm.nih.gov/books/NBK535383/.
Shim, Elisabeth K., David Barnette, Kathi Hughes, and Hubert T. Greenway. 2001. "Microdermabrasion: A Clinical and Histopathologic Study." Dermatologic Surgery 27 (6): 524–30. https://doi.org/10.1046/j.1524-4725.2001.01001.x.
Watson, Kathryn. 2019. "Microdermabrasion Benefits and Uses." Healthline. Healthline Media. March 22, 2019. https://www.healthline.com/health/benefits-of-microdermabrasion#fine-lines.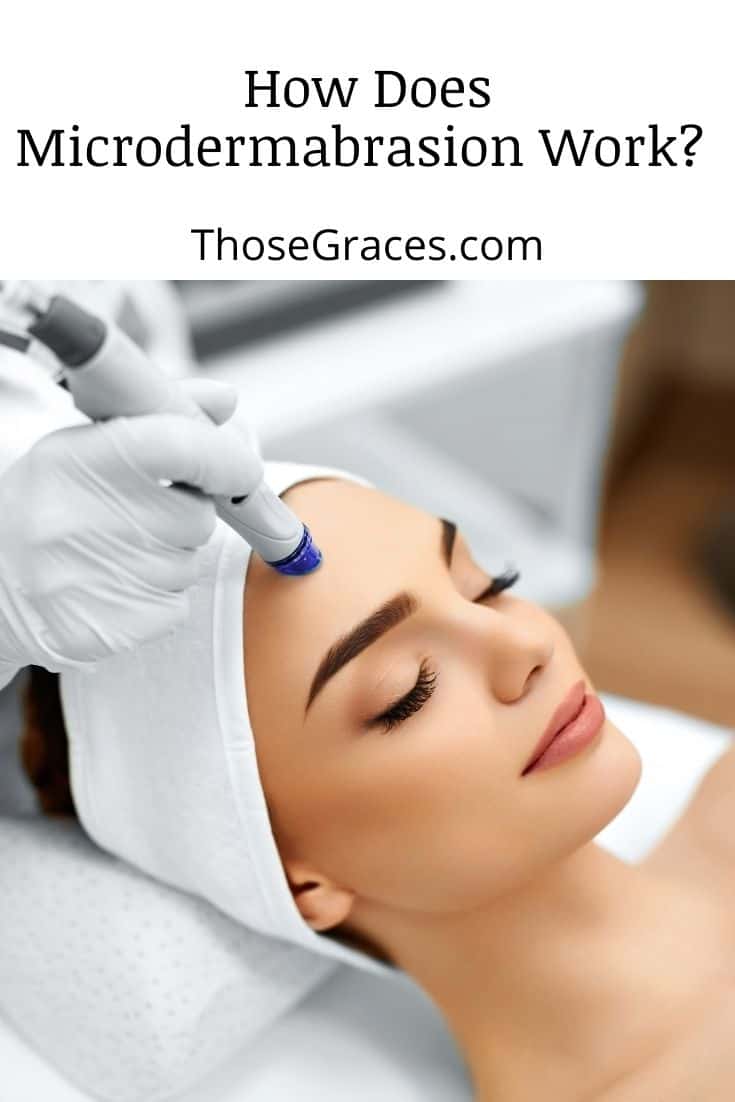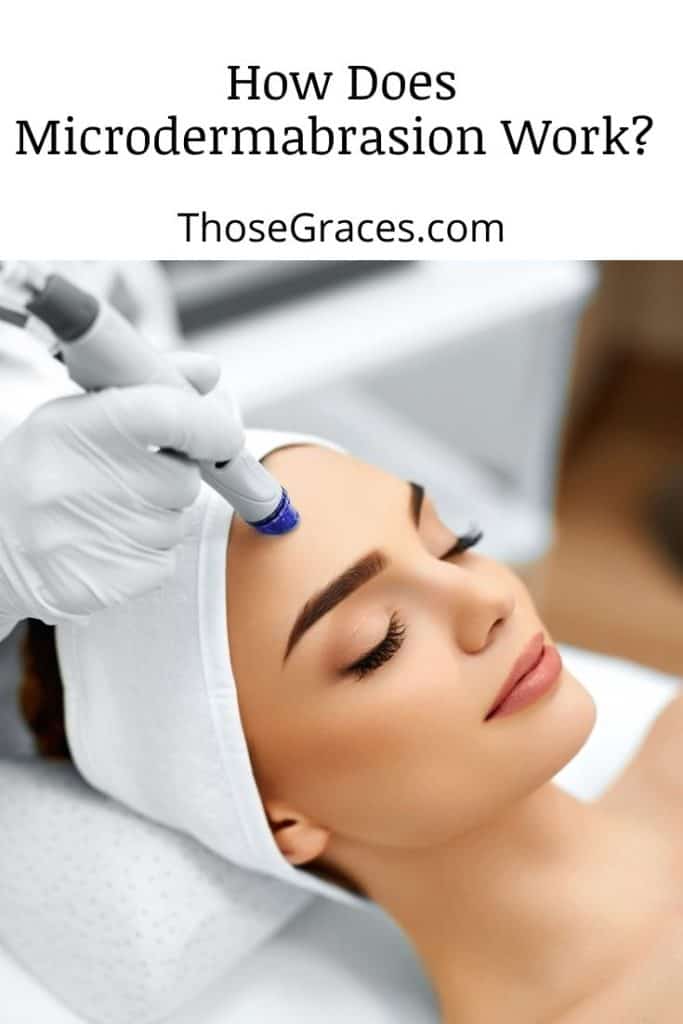 Have you tried microdermabrasion? Let us know your experience in the comments below!