When my friend was looking for a DIY Microdermabrasion, she asked me if I knew of any.
She knows I swear by the procedure's effectiveness, and after I guided her, I thought, why not share what I told her so that more people can reap the benefits.
So, if you want to give this treatment a try at home without buying an expensive machine, keep reading!
Check these best microdermabrasion systems if you opt to buy one!
Microdermabrasion Treatment at Home
Real quick, let's just go over the basics of microdermabrasion.
If you're not already aware- microdermabrasion is a non-invasive procedure that gently removes your skin's outer layer, giving you a healthier, rejuvenated, and more youthful look. [1]
It provides positive results in case of one or more of these skin issues;
Minimizing acne scars
Reducing wrinkles
Dull skin
Old looking skin
Sun damage
The thing is, the process is usually done in a clinic by a cosmetic dermatologist using crystals or a diamond-tipped exfoliating wand.
As you can imagine, that can make it pretty pricey! Microdermabrasion treatments can cost upwards of $100 per treatment; the price can go higher depending on your location.
You can buy machines to use at home, too, but again, they're not exactly what one could call "wallet-friendly" by a long shot.
READ MORE: Should You Buy a Used Microdermabrasion Machine?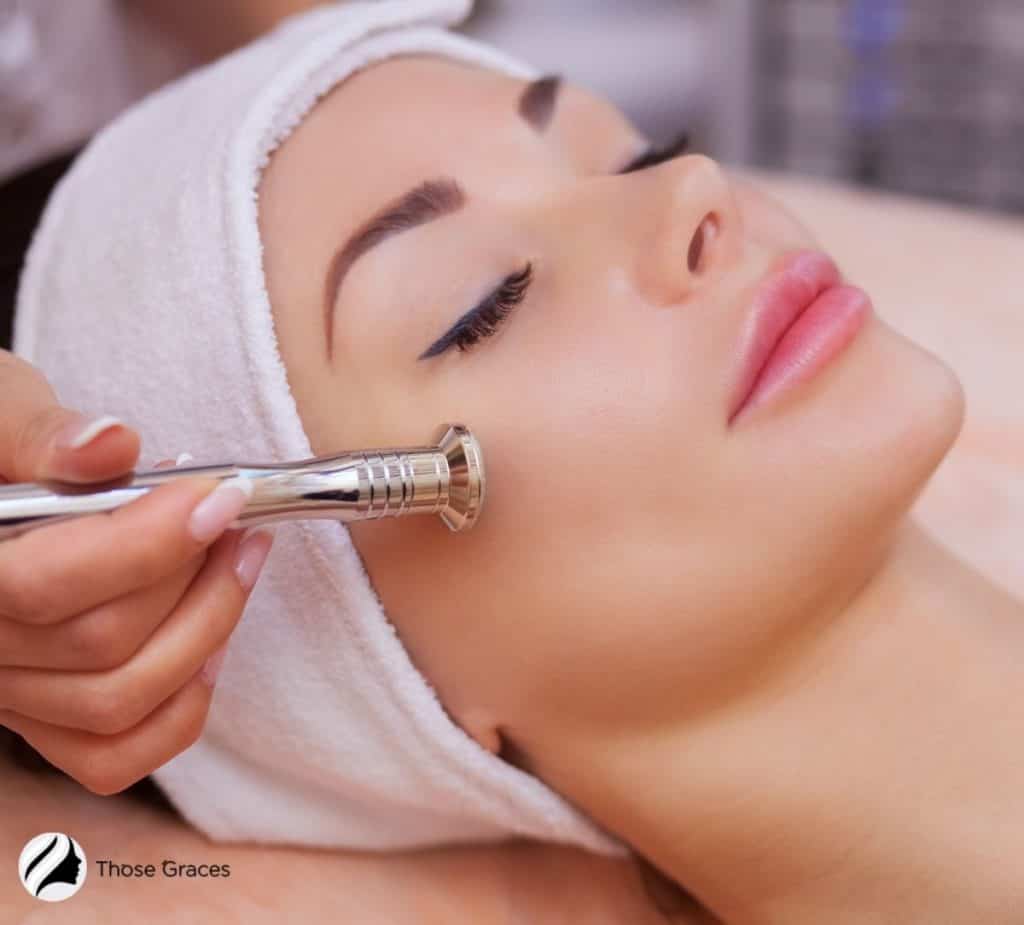 If you are not willing to shell out that kind of money, you can do the treatment from the comfort of your home. It is reasonably easy to do.
Moreover, if you are allergic to any of the components involved, you can replace them with a suitable alternative.
That's where this DIY microdermabrasion at home guide comes in super handy!
What do You Need for DIY Microdermabrasion at Home?
You can use several combinations of ingredients for Microdermabrasion at home. But, I prefer the following one as the ingredients complement each other well and are readily available in the kitchen.
Baking Soda- 10 gram
Almond oil- 5mL
Geranium essential oil- 5mL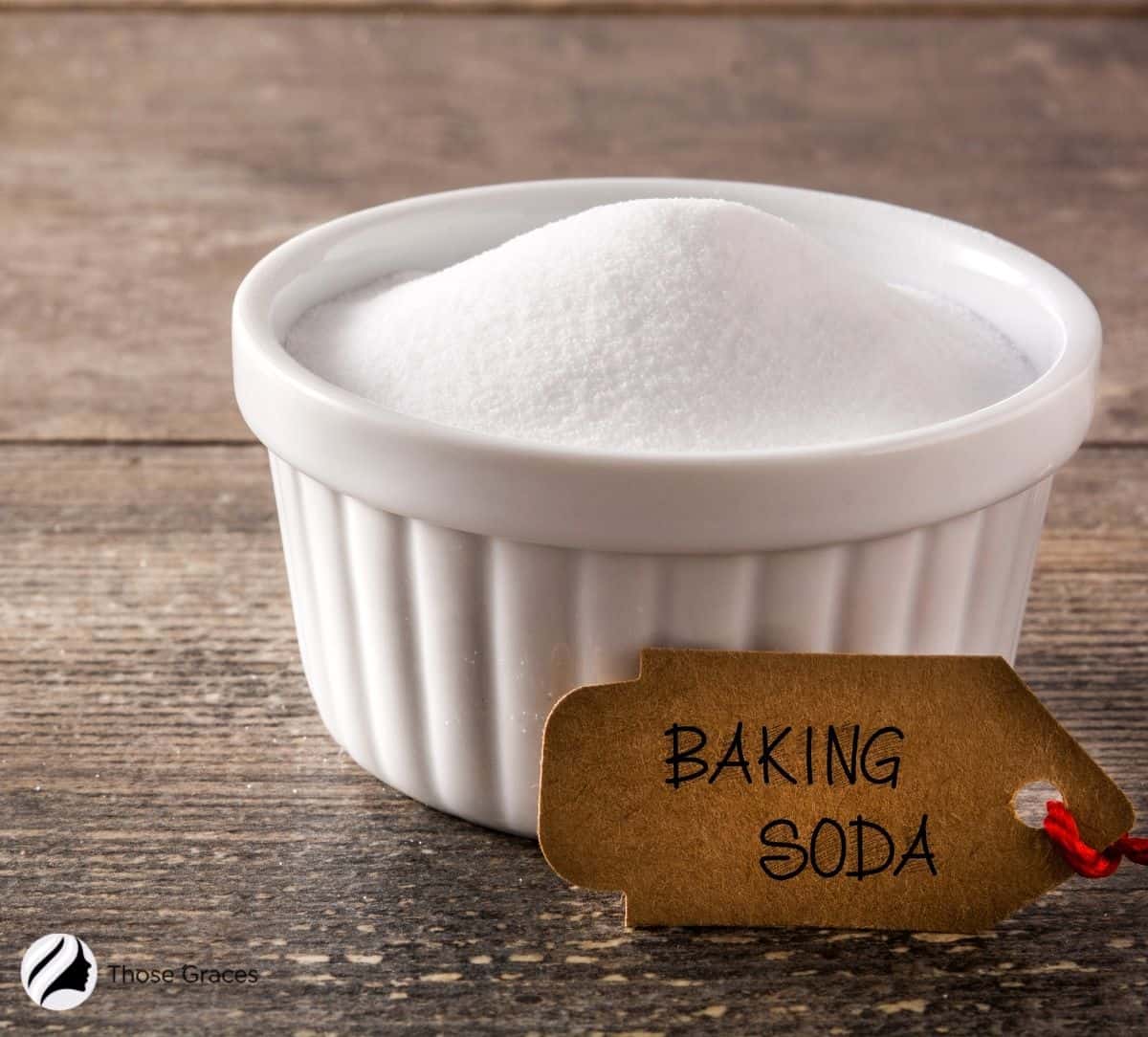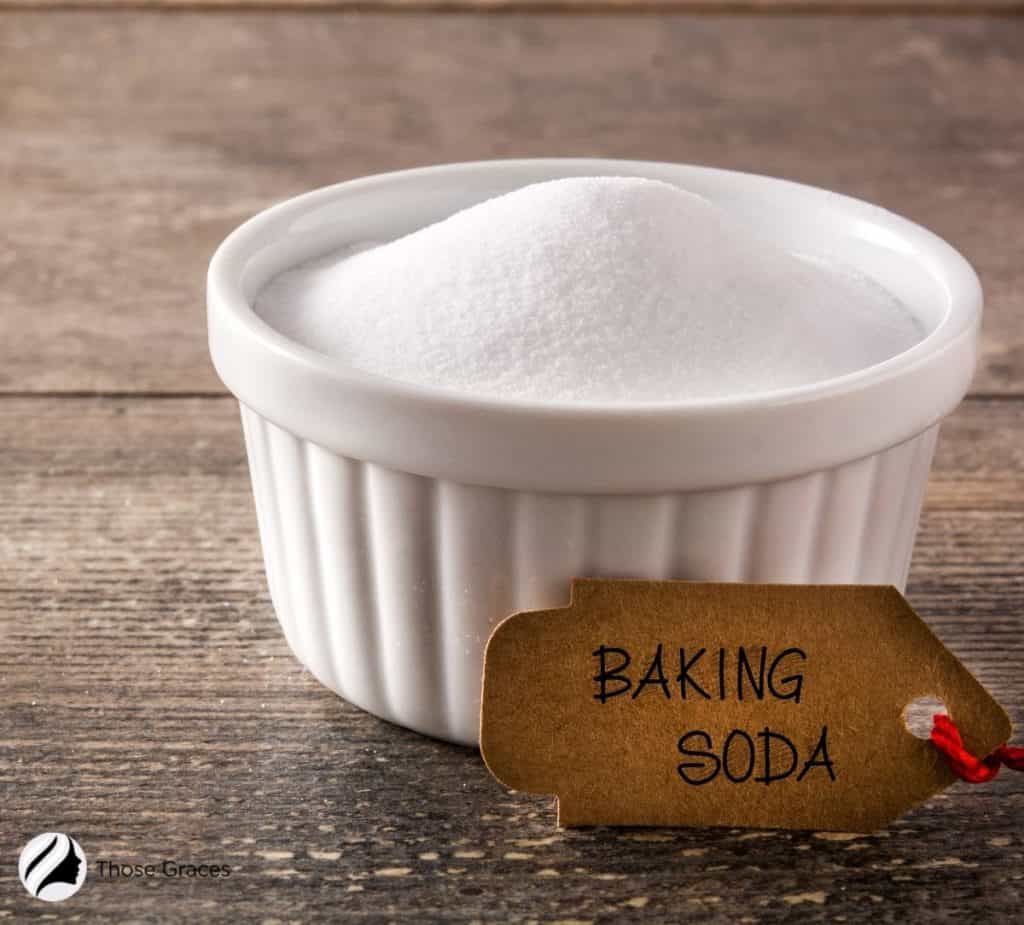 Baking soda clears acne and breakout. [2]
Almond oil reduces puffiness and under-eye circles treat dry skin and improve overall skin tone and complexion. Plus it leaves your skin soft! [3]
Geranium essential oil is a natural anti-oxidant and anti-inflammatory oil. It has anti-bacterial properties which reduce acne. [3]
Put them all together, and I find that the combo helps get rid of the nasty dead layer of skin, minimizes my dark spots, and really just leaves me looking and feeling great!
How to Prepare the Mixture
Take the baking soda in a bowl, add almond oil and geranium essential oil to it. Make the mixture into a paste. Make sure the paste is sufficiently thick.
Do not add more than two teaspoons of baking soda as it is alkaline, and excess of it can cause rashes, redness, and a burning sensation.
You can also add a different essential oil in place of geranium oil. I use it because I love it and I am not allergic to it.
Check out the DIY recipe here:
Check: Best Flat Iron for Beach Waves
4 Easy Steps to Follow for Microdermabrasion at Home
Now that you have your ingredients all mixed up, let's see how to use them!
#1 Preparation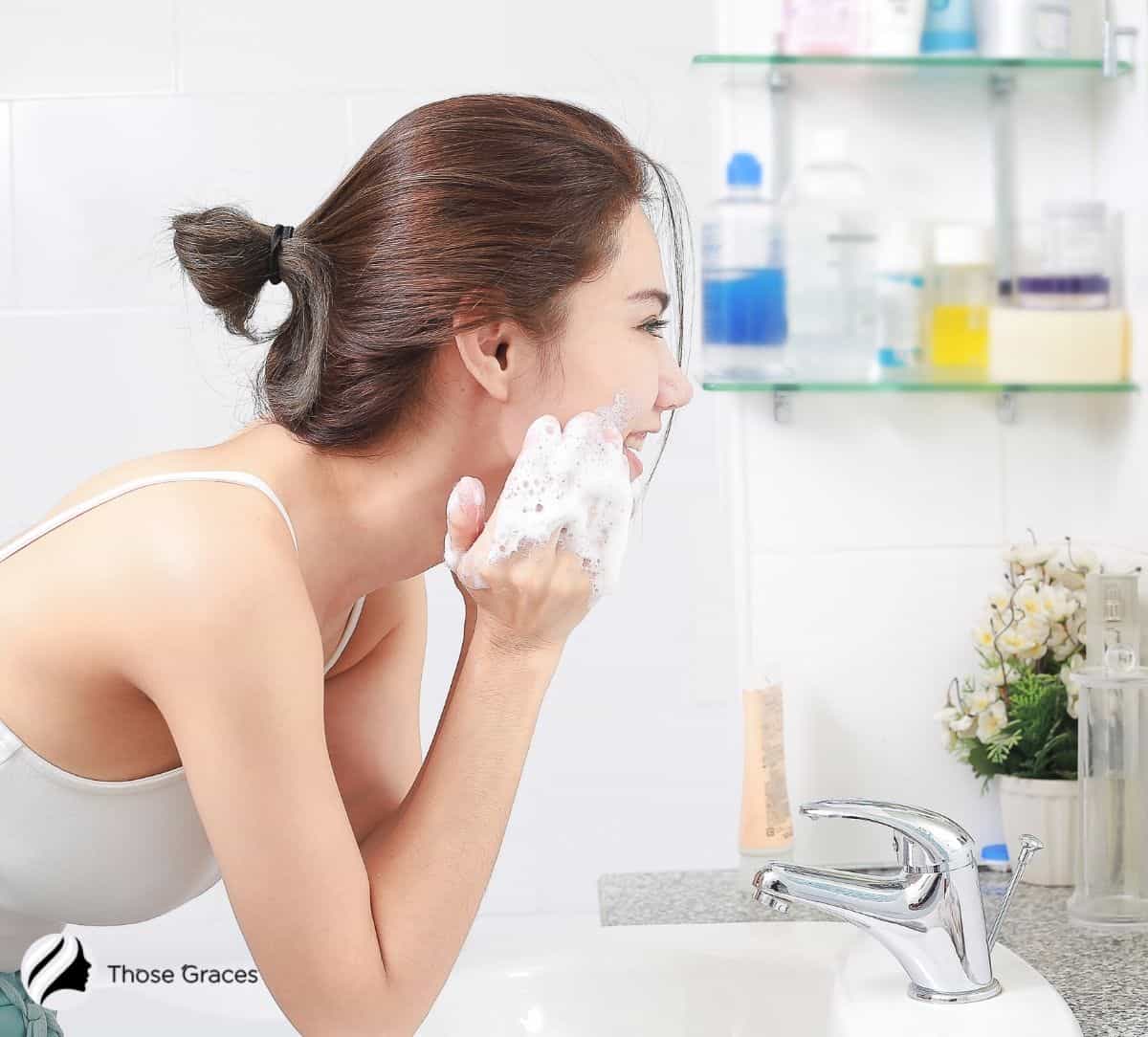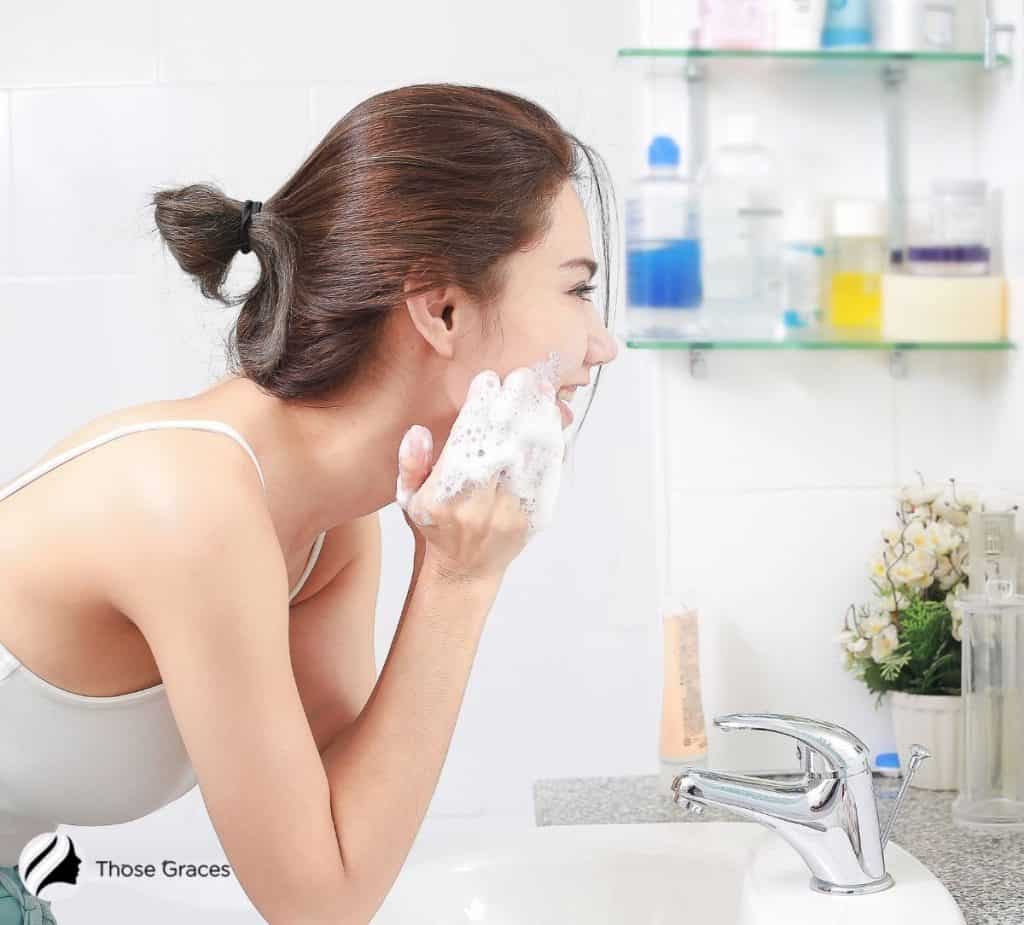 Prepare your face for the procedure by gently cleansing it and removing all traces of makeup. Warm water is the best as it opens up the pores.
You can use your regular makeup remover as well. I always prefer doing any beauty routine on a freshly cleaned face. It reduces the chances of any sort of reaction.
#2 Application
Apply the mixture on your face in a circular motion, gently massaging into your pores, avoiding the eyes. Make sure to cover the whole area. Let the paste dry out or leave it on for 15 minutes at least.
#3 Removal
Remove the paste by washing it off with warm water. While you can use other kinds of cleansers for this as well, water is my go-to choice.
#4 Aftercare
Microdermabrasion is an exfoliating process, and like any other exfoliating treatment, it would leave your face dry after removing the dead skin cells.
Although we use geranium oil to counter the dryness to some extent, it is advisable to use a moisturizer after the process.
Using a moisturizer after the process is more important if you have dry skin.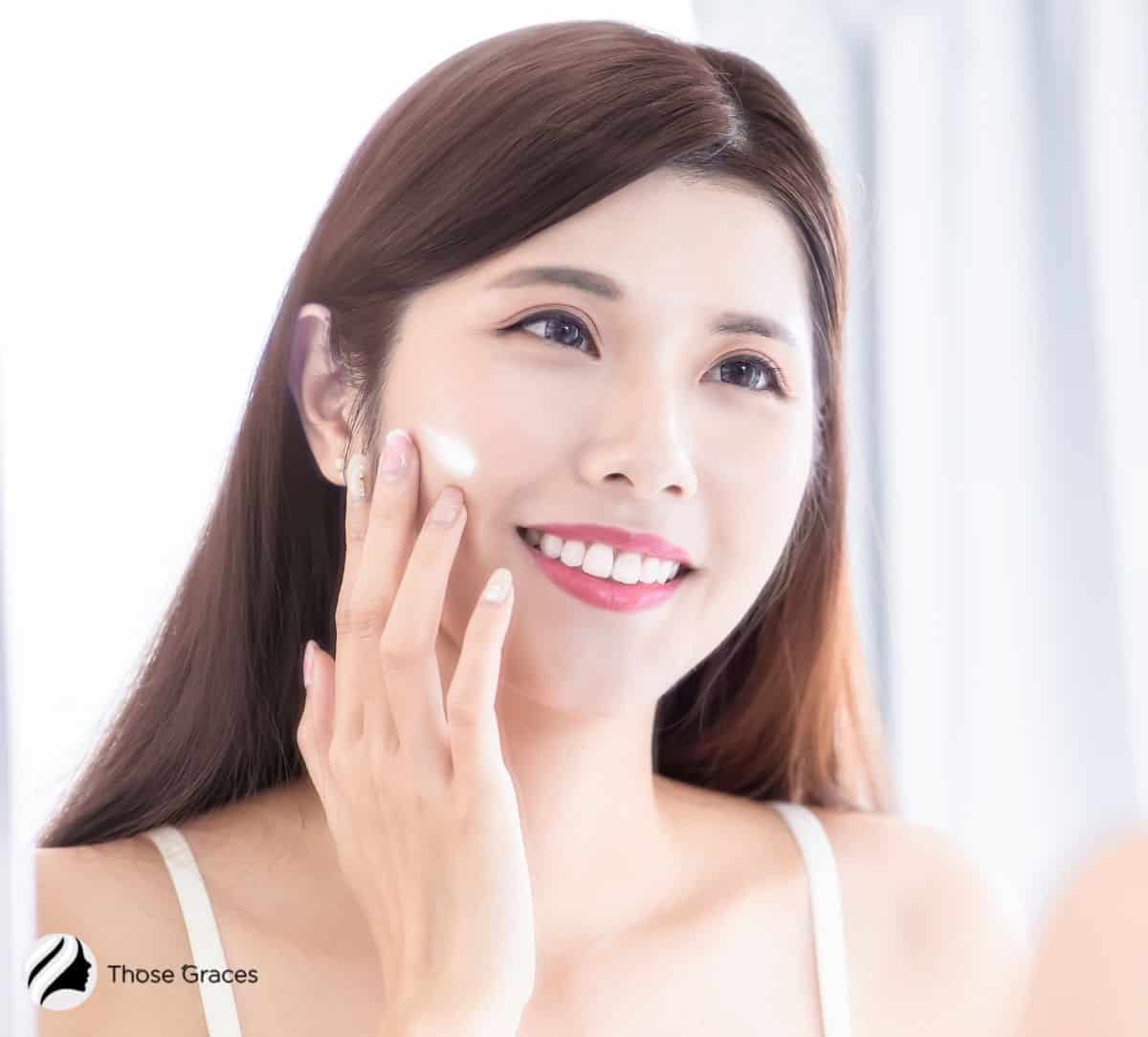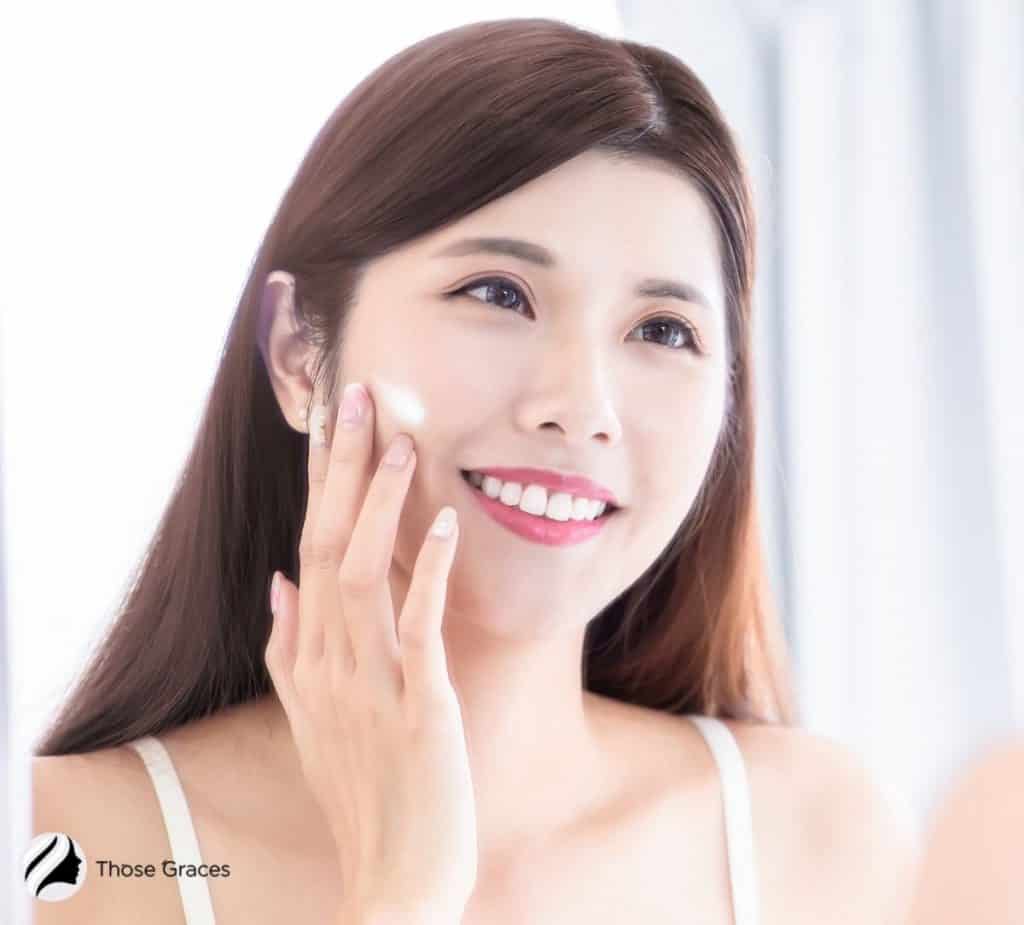 I personally prefer to do the process at night as it saves the skin from being exposed to the Sun for a few hours.
Also, if you don't already use sunscreen in your daily skincare routine, consider this as a friendly reminder to do so.
Trust me on this, nothing damages your skin as the sun does and years down the line your skin will be thanking you.
Also Check: How to Do Microdermabrasion Treatment
Is Microdermabrasion Without Machine Effective?
Microdermabrasion at home and without any machine will never be as effective as professional treatment or when done with a machine. The results will be much milder.
The professionals have access to some potent devices and have years of experience under their belt. You can't expect to replicate those results all by yourself at home.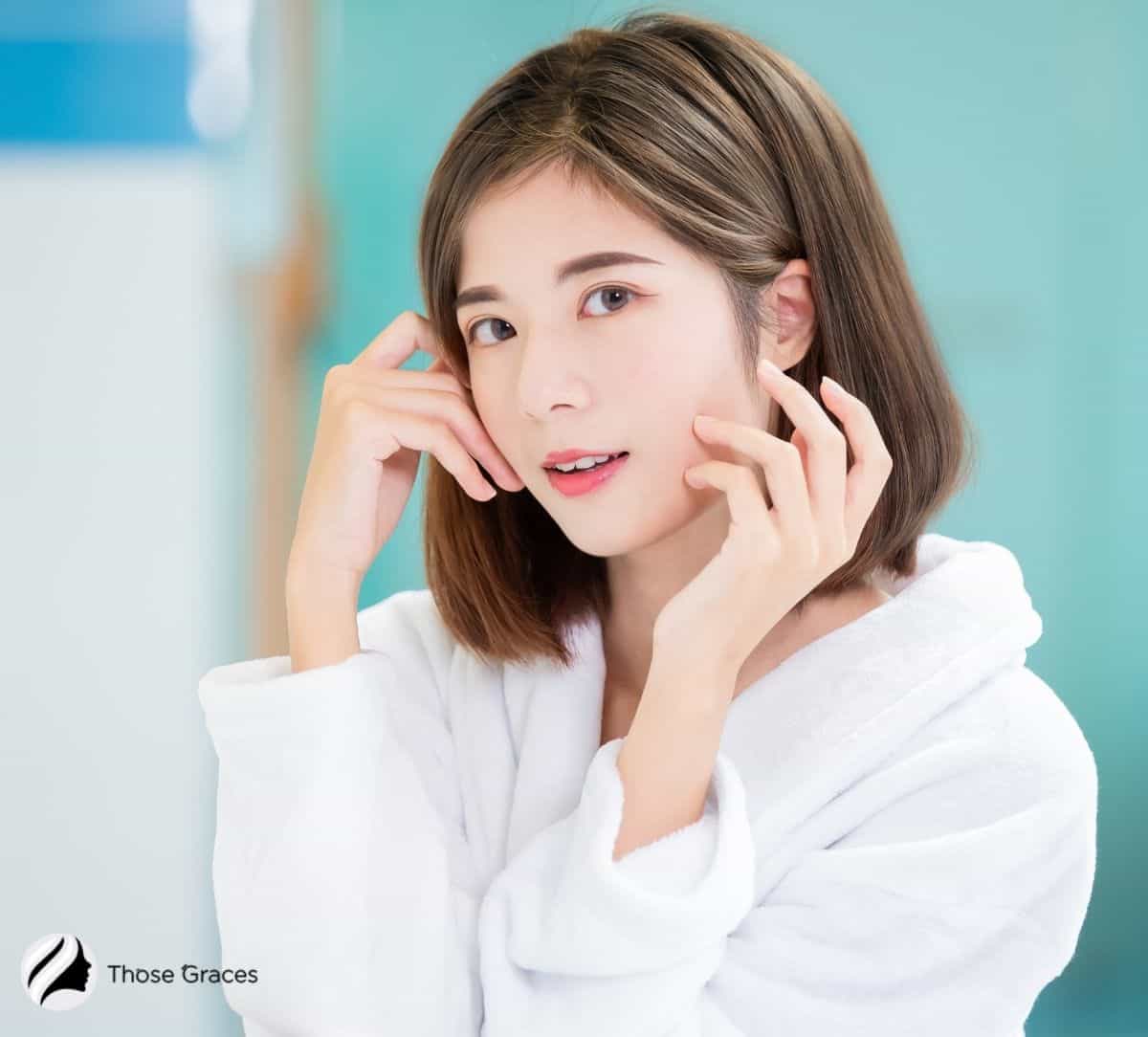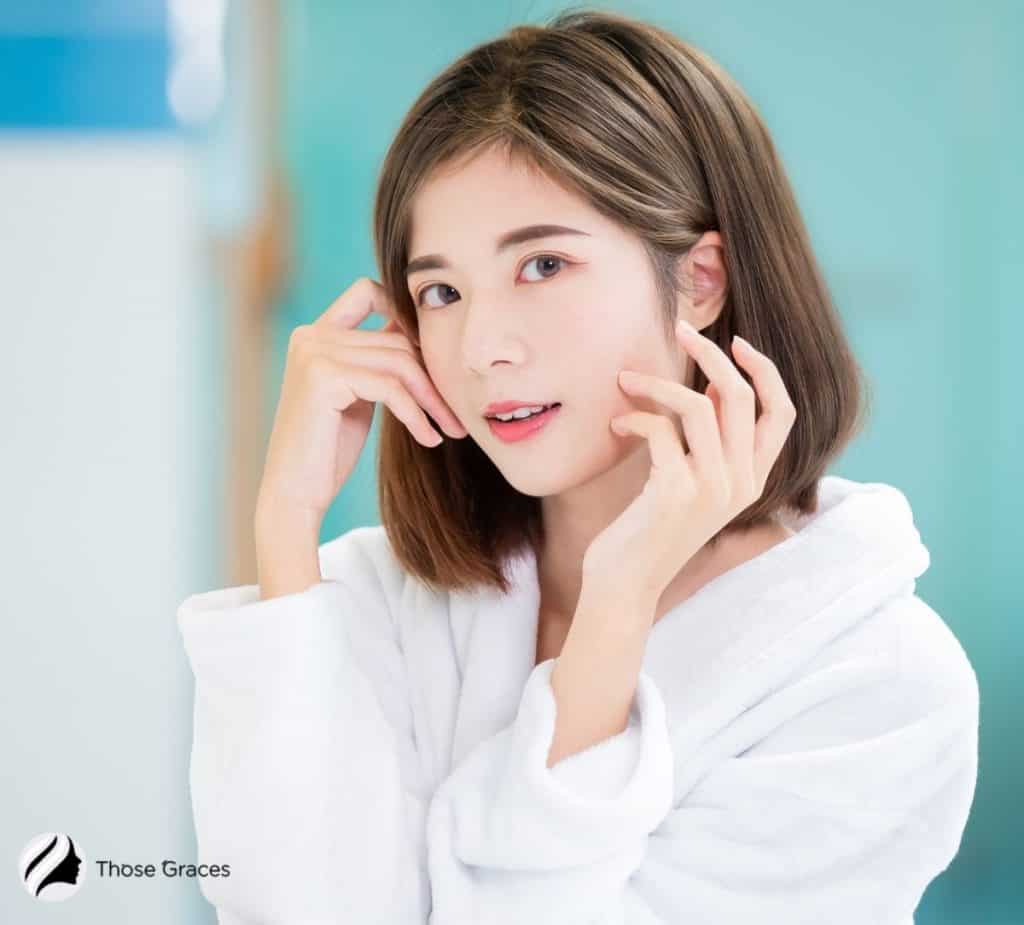 However, it's still worth trying! If you do it right, it'll give you healthy and smooth skin!
Also, when done at home, the whole process is much gentler on your skin, and you can do it every week.
FAQs
Can baking soda be used for microdermabrasion?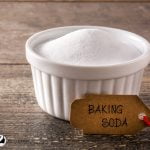 Yes, baking soda can be used for microdermabrasion. Baking soda is a mild abrasive makes it a great exfoliating agent. It can be extra beneficial for oily skin.
Can microdermabrasion go wrong?
No, although microdermabrasion is an exfoliating procedure, it doesn't harm the epidermis. There have been no cases with long-term side effects arising due to microdermabrasion.
Can you do microdermabrasion at home daily?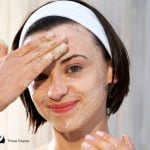 It is recommended to do microdermabrasion only once a week. As it is an exfoliating process, when done every day, it doesn't give time to your skin to repair itself, i.e., it over strips the skin.
What are the risks and side effects of microdermabrasion?
You can only have any issues if you are allergic to any of the ingredients involved or have acne-prone skin or if you have sensitive skin.
Conclusion
Microdermabrasion is an effective way to get gorgeous even-toned skin, even at home. The process is entirely suitable for any skin type and tone. It also improves blood circulation in the face.
The effects of doing the process at home will be milder as compared to when done professionally.
But, the microdermabrasion at home is an easy to do process using ingredients from your kitchen and is quite effective.
Natural Microdermabrasion has become a part of my weekly skincare routine now. I wouldn't be surprised if you do the same after trying it out for yourself.
References
1. (2021) American Society of Plastic Surgeons. In: American Society of Plastic Surgeons. https://www.plasticsurgery.org/cosmetic-procedures/microdermabrasion. Accessed 1 Dec 2021
2. Anthony K (2017) Baking Soda for Acne Treatment. In: Healthline. https://www.healthline.com/health/baking-soda-acne. Accessed 1 Dec 2021
3. https://www.facebook.com/verywell (2020) Almond Oil Benefits for Skin. In: Verywell Health. https://www.verywellhealth.com/almond-oil-for-skin-5083921. Accessed 1 Dec 2021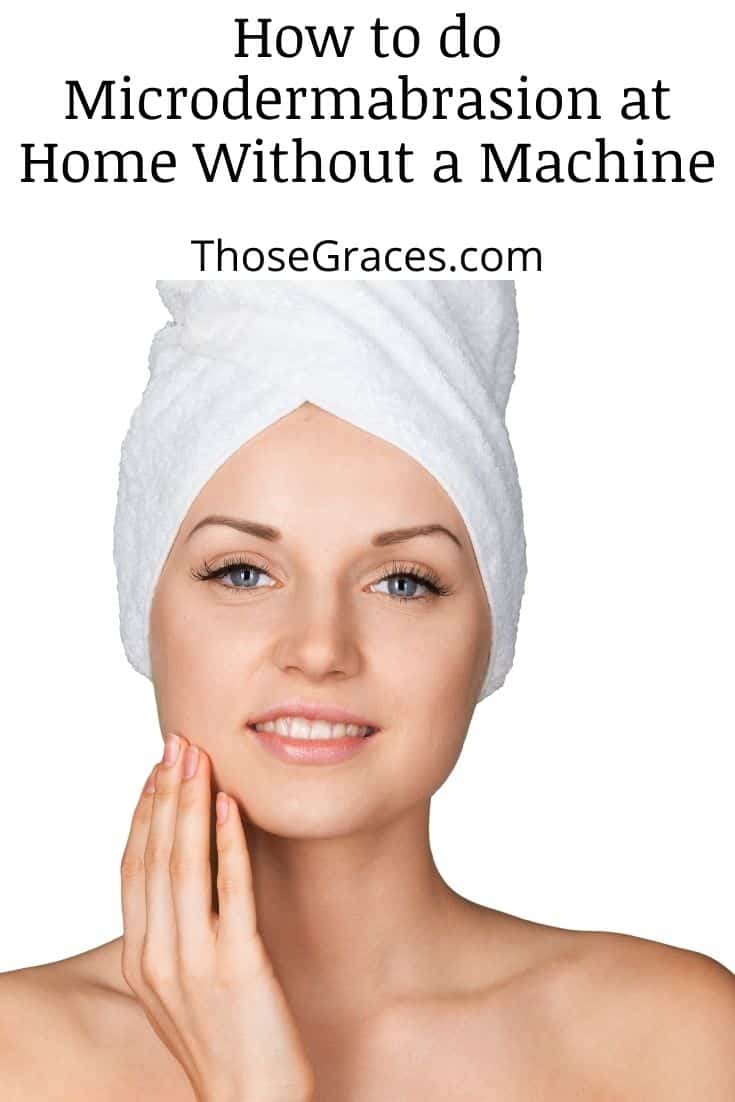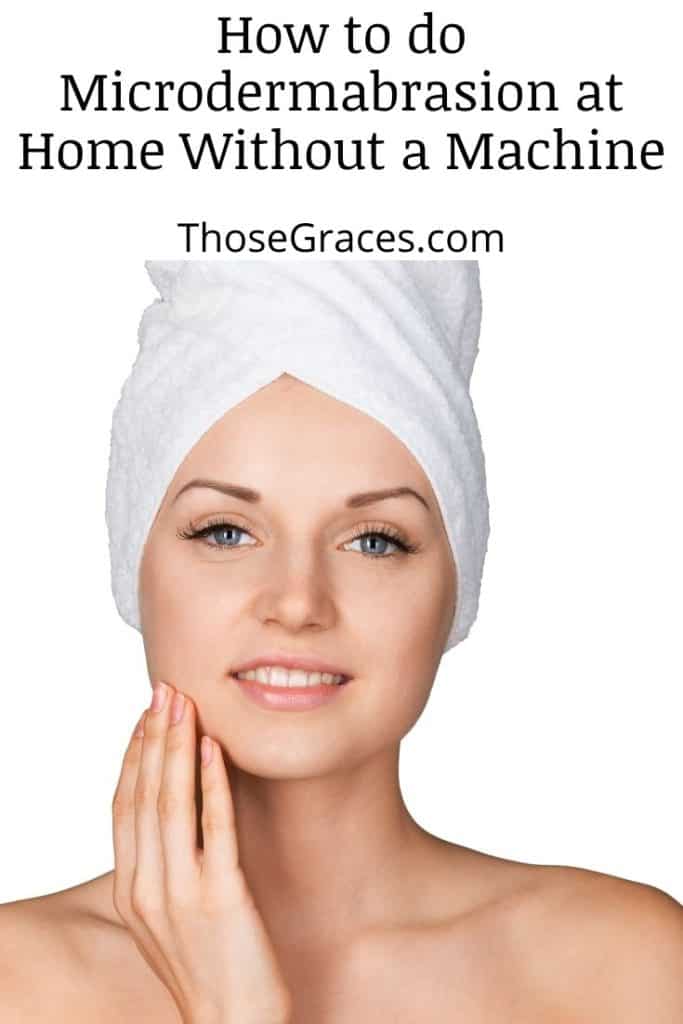 Have you tried DIY microdermabrasion at home? How was your experience? Let us know in the comments below!