If you are looking to purchase one but are concerned about how to use a microdermabrasion machine, I'm here to guide you!
These machines have become essential equipment used by skin professionals for everything from fighting aging to correcting sunspots.
If you're getting the procedure done at your dermatologist's office, for the most part you just need to sit back and relax.
But if you're doing it at home- or you just want to know what your doctor is doing- keep reading to learn how they work!
Check: Best Face Microdermabrasion System
Know the Basics of Microdermabrasion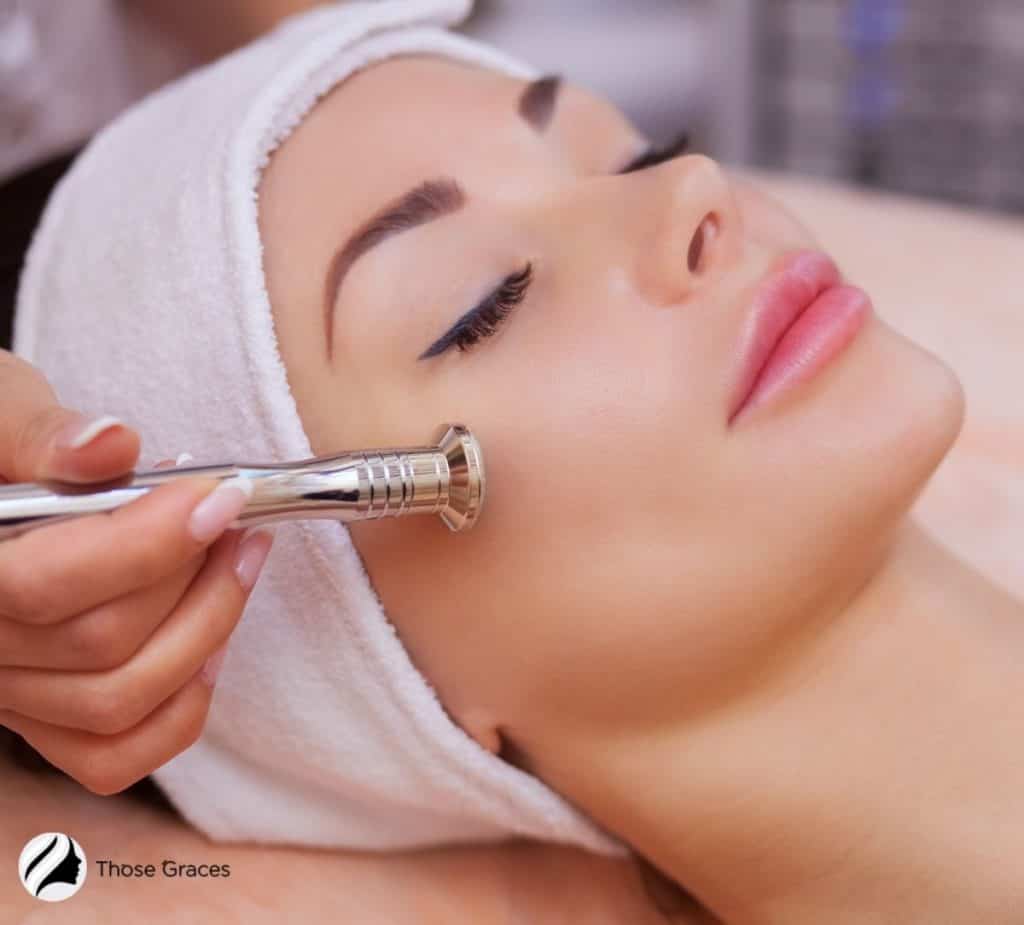 Before you can learn how to use a machine, you should at least have a simple understanding of its purpose.
We've covered this before, so I'll just quickly recap.
Microdermabrasion is a non-invasive cosmetic procedure known as the best skin rejuvenation therapy.
It improves your appearance by reducing wrinkles, fine lines, sun damage, age spots, and acne scars.
It also stimulates collagen production, resulting in skin tightening. [1]
What Are the Benefits of Microdermabrasion?
This therapy is a game-changer for you. Here are some of the significant benefits of this treatment.
Lessen stretch marks
Tightened skin
Reduce fine lines & wrinkles
Treat acne spots & acne scars
Improves dull complexion
Treat hyperpigmented areas [2]
Shrink enlarged pores & remove blackheads
Treat uneven skin tone & texture
Sun-damaged skin
Refresh skin and glowy appearance
Check this video for a detailed explanation:
4 Simple Steps to Follow to Know How to Use Microdermabrasion Machines
Let's start by going over the parts that you'll find on your machine. These devices utilize two main microdermabrasion techniques.
Crystal Microdermabrasion
Diamond Microdermabrasion
You can search for the best-rated microdermabrasion machine to see a variety of options.
Aside from the actual dermabrasion material, the parts are similar.
While you don't need to know what each one is in detail to learn how to use a microdermabrasion machine, it's still helpful to at least understand them in general. They include:
LCD touchscreen (For Instructions)
Scrubber Handle (To scrub & remove the dead skin)
Suction Handle (To remove skin debris by suction from pore/ hydrating/ polishing)
Ultrasonic Handle (For massage)
RF Handle ( To tighten skin)
Cold Hammer (To minimize pore)
Oxyhydrogen Handle (To penetrate oxyhydrogen deep in the dermis)
Distilled water and Air dispenser ( To provide Air and water for hydration)
Tips & Discs
As you can imagine, all of these parts make for one expensive device. So I recommend checking out where to buy a used microdermabrasion machine if you're not ready to spring for a brand-new one.
Now let's get to the good stuff: the steps for how to use a microdermabrasion machine!
1. Adjusting the Filter and Wand
Unscrew the vacuum interface, then put the large cotton filter and tighten it. These filters collect your dead skin.
Connect the oil filter with it.
Connect one end of the PVC hose to the connecter and the other end to the wand.
Put another cotton filter on the head of the wand.
Choose a proper tip and screw it tightly. (connections finished)
Put a white rubber ring and a black rubber ring before tightening the vacuum interferences and diamond tip. As a result, unscrewing is impossible.
Connect the machine with a power socket. Please turn it on.
Check out the video below for an overview of how to set up your machine. Keep in mind that every machine is different, so refer to your instructions for exact steps.
2. Adjust the Intensity
Adjust the intensity knob for the suction you want. It is a critical step. Avoid being too abrasive; this can result in irritation. Start to use it gently on the skin.
Use each handle sequentially.
Again, it's hard to give you a "one size fits all" video overview of this step because each machine is so different. Here's a look at how to use one of the more popular options, though:
3. Treatment
First, after deep cleansing, use the diamond nib wand to exfoliate and rub away the outer skin.
Then use the further handles like microcurrent, ultrasonic, Rf according to skin condition, what the skin needs.
The entire process should take roughly 30 minutes, but no longer than 45 [3]
4. Power -Off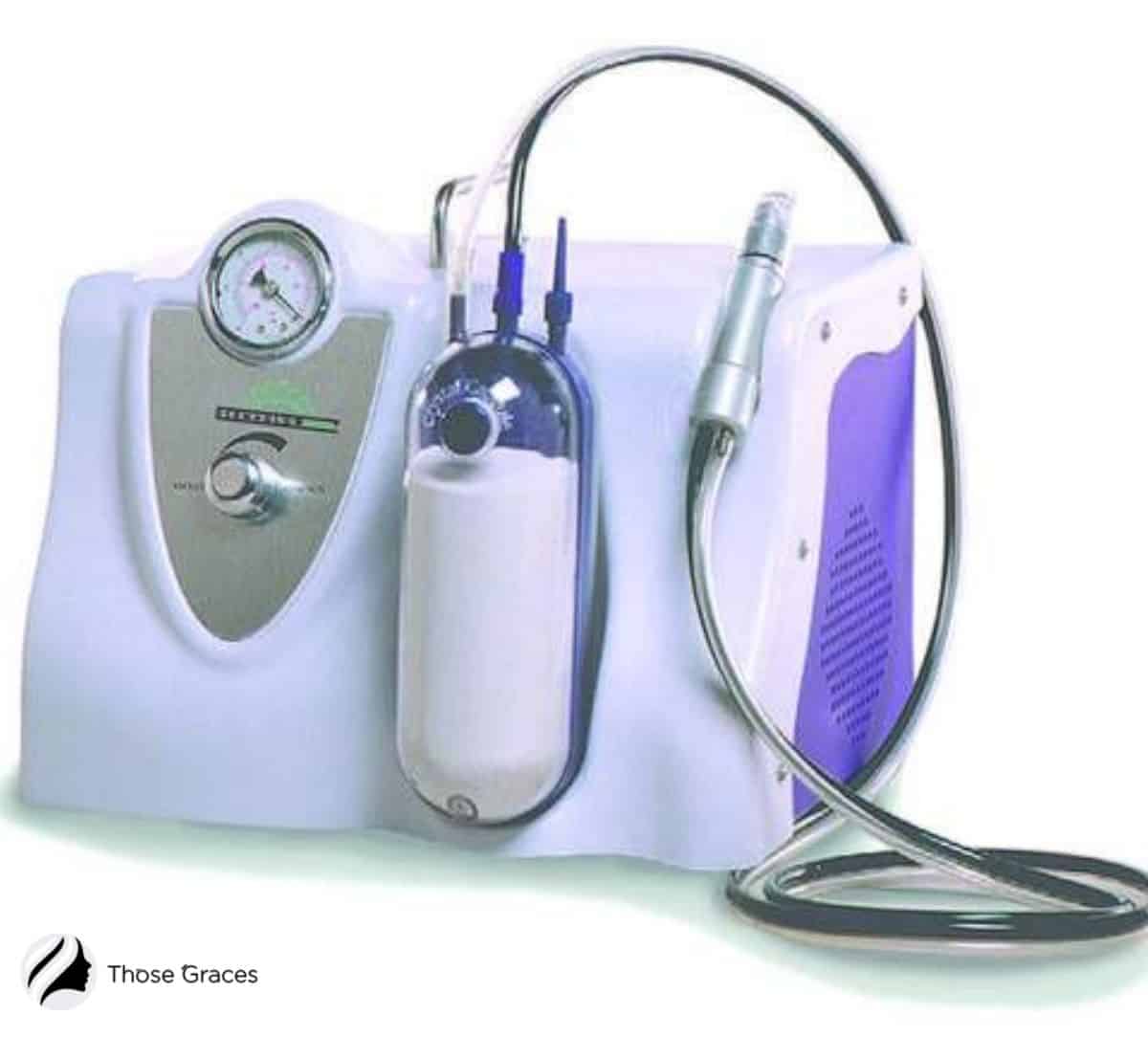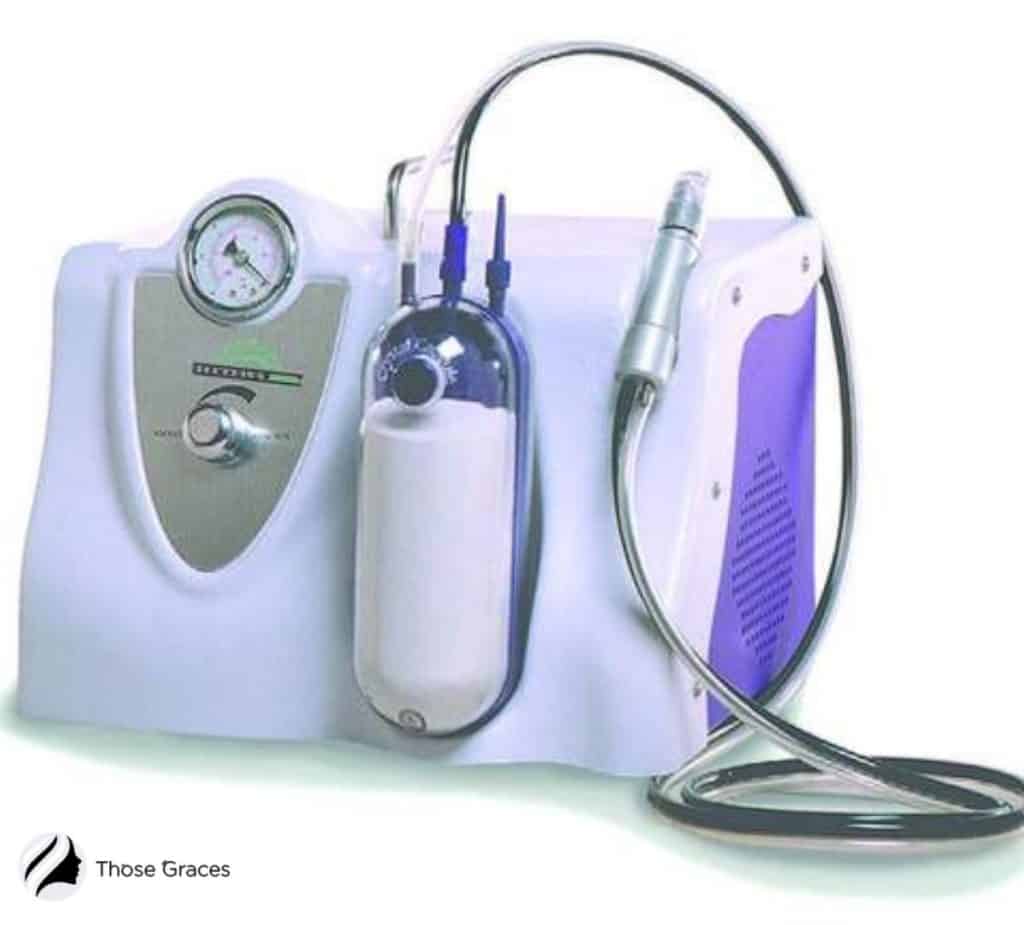 Turn the power off after using the machine. Disconnect the power cord, then clean accessories.
Also, make sure that you clean the item properly after use and remove the filters. It increases the life of machinery.
How Often Should I Use My Microdermabrasion Machine?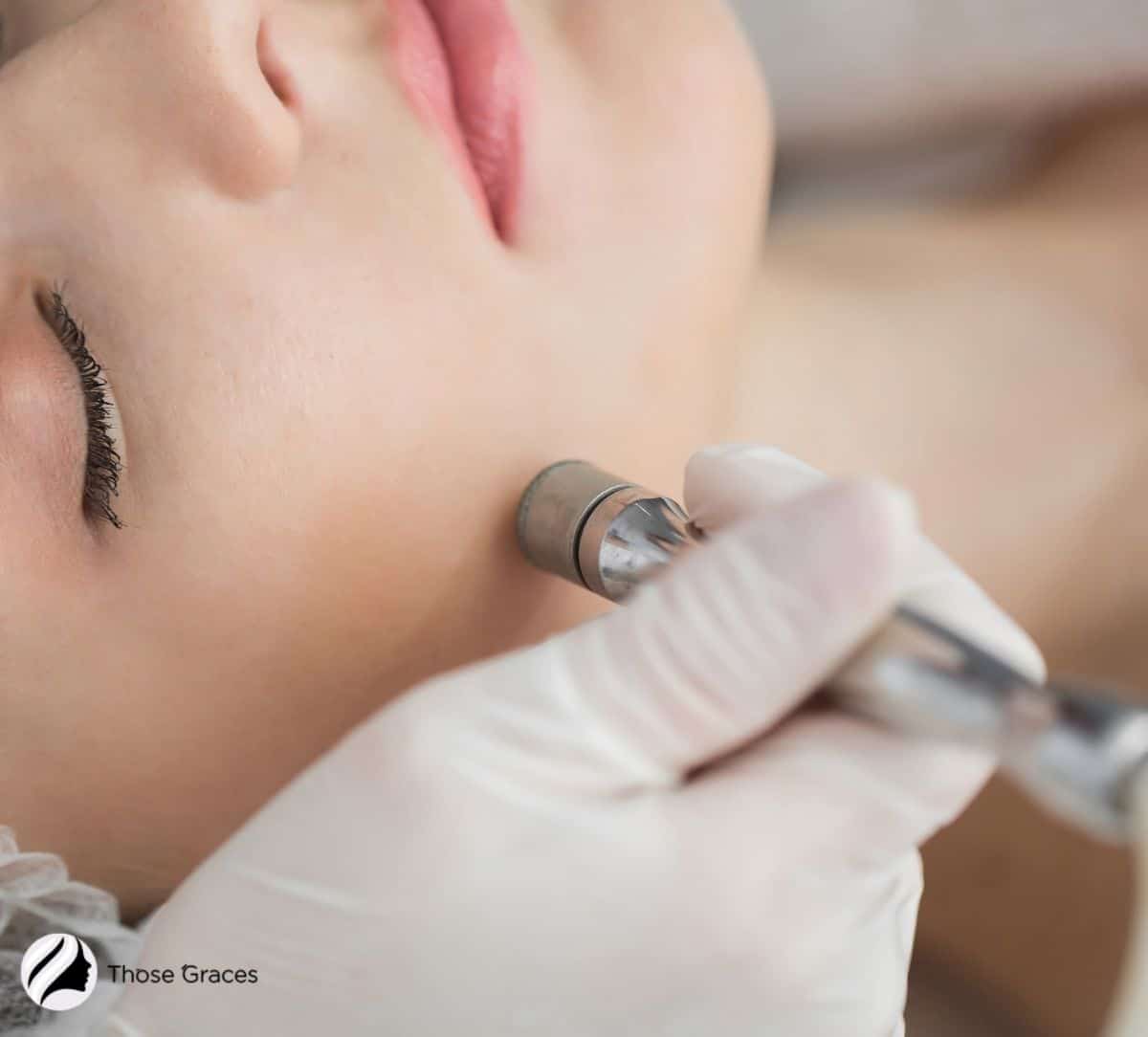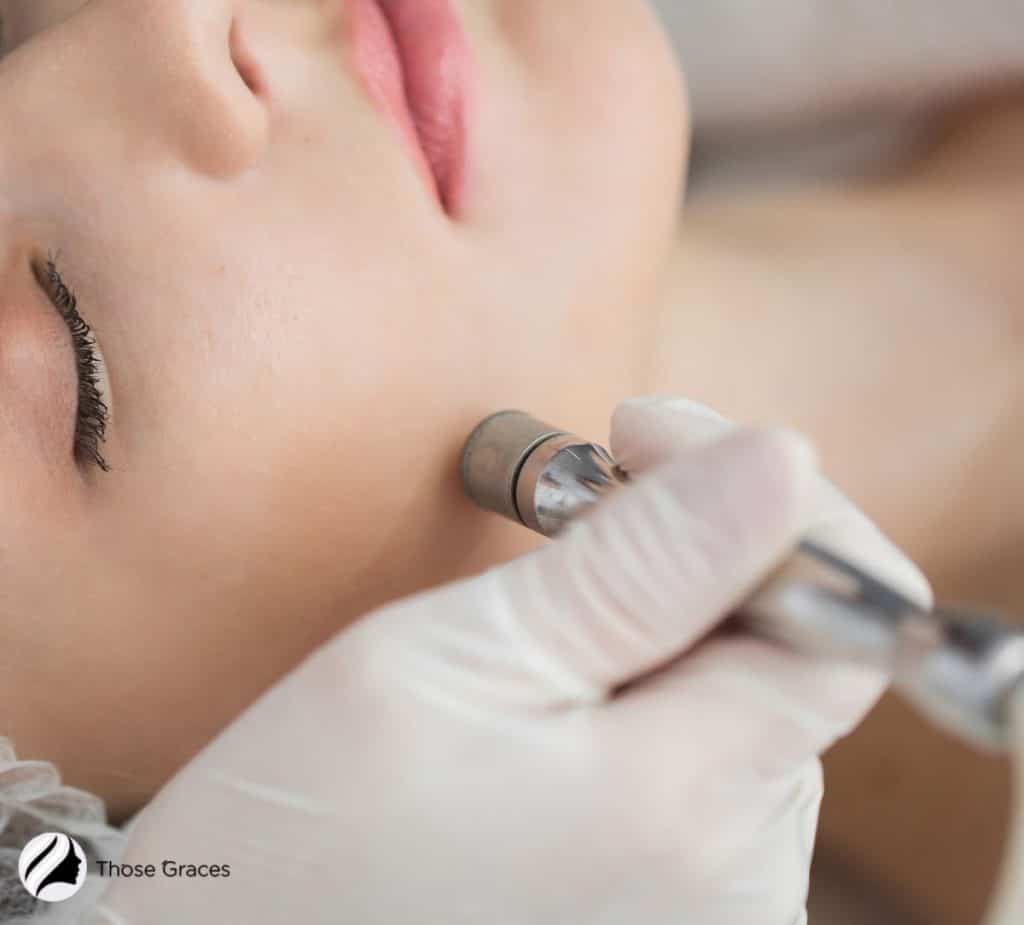 Honestly, this is a question for your dermatologist. Everyone's skin is so different that it would be irresponsible for me to tell you "use it X amount of times per week."
That said, the American Academy of Dermatology Association states, "Most people can safely have another treatment a week later. Some patients, however, need several weeks to recover."
So, unless your doctor specifically tells you otherwise, DO NOT use your machine more often than once per week.
FAQs
Is microdermabrasion suitable for your face?
Yes, it is suitable for the face, and for most skin types. Just check with your doctor before using.
What qualifications do I need to do microdermabrasion?
You must be a Skin Specialist doctor, or you must be a licensed esthetician.
Does microdermabrasion at home work?
Yes, it works to some extent, but you won't get the same results that you would get from a professional machine.
Conclusion
Now you know how to use a microdermabrasion machine! I can't stress two things enough, though. One: talk to your doctor before using! Two: follow the instructions in your machine's manual.
While the steps above are pretty common for all machines, it's still a good idea to know your own machine.
References
1. Papazian NJ, Saba SC (2016) Microdermabrasion. Operative Dictations in Plastic and Reconstructive Surgery 55–57. https://doi.org/10.1007/978-3-319-40631-2_13
2. El-Domyati M, Hosam W, Abdel-Azim E, et al (2016) Microdermabrasion: a clinical, histometric, and histopathologic study. Journal of Cosmetic Dermatology 15:503–513. https://doi.org/10.1111/jocd.12252
3. Shpall R, Beddingfield FC, Watson D, Lask GP (2004) Microdermabrasion: A Review. Facial Plastic Surgery 20:47–50. https://doi.org/10.1055/s-2004-822958
4. (2021) Microdermabrasion: FAQs. In: Aad.org. https://www.aad.org/public/cosmetic/age-spots-marks/microdermabrasion-faqs. Accessed 6 Dec 2021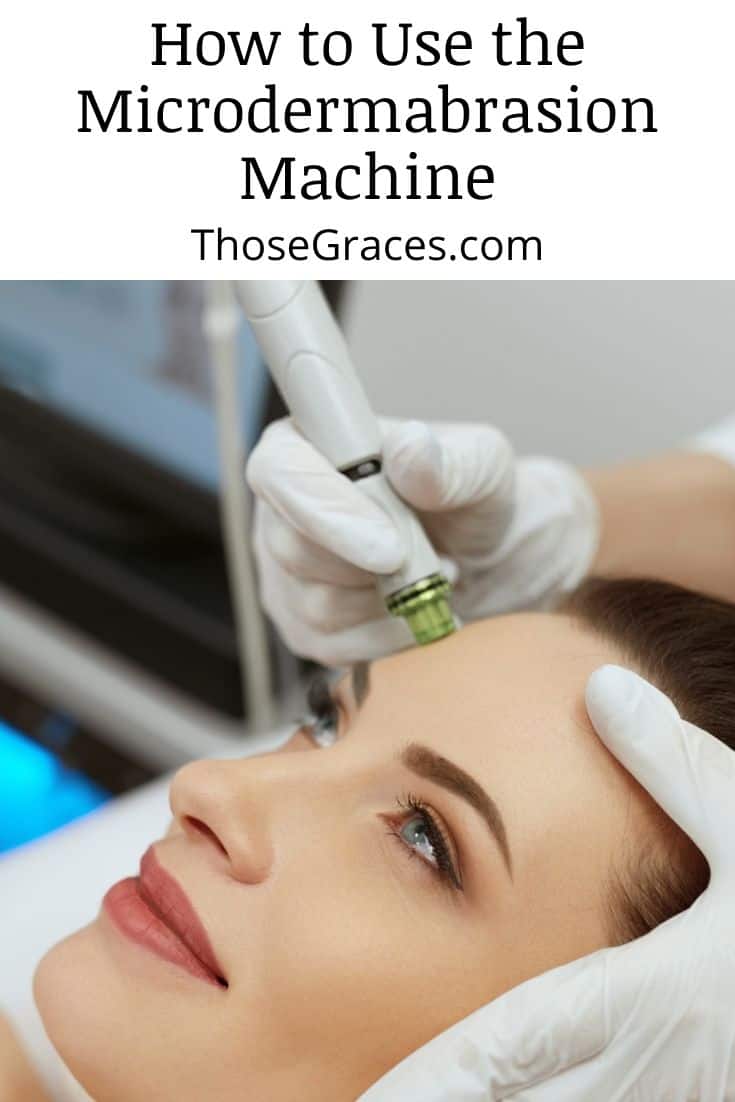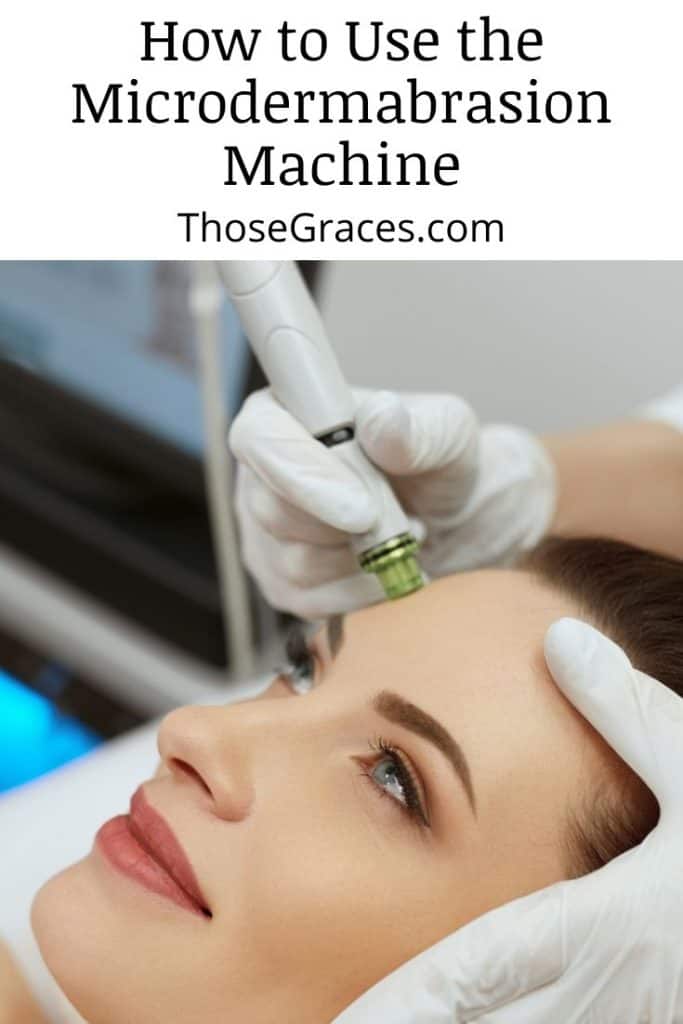 If you have more tips on how to use microdermabrasion machines, please share them in the comments below!