Finding the best microdermabrasion systems was one of my goals ever since the pandemic started.
Since I stopped getting in-office skin treatments, I wanted to find a machine that will remove dead skin cells, target dark spots, acne scars, boost collagen production and leave me with radiant skin.
After reviewing and trying multiple devices, I'm finally ready to share my 12 most favorites.
Let's start with a quick look at our top picks, then keep reading for all the glorious details.
Don't forget to also check Best RF Skin Tightening Machines to Try at Home!
Best Microdermabrasion Systems Top Picks at a Glance
FYI, this post contains affiliate links. We earn a commission if you make a purchase at no extra cost to you.
Check the table below for a side-by-side comparison of our favorites!
Top 12 Best Microdermabrasion Systems (Review Guide)
The Trophy Skin MicrodermMD machine is the most expensive one but also the closest one to an in-office treatment.
This is one of the best microdermabrasion machines on the market and our absolute winner when it comes to performance.
I love that it's so easy to use, with clear instructions and that it works wonders for all skin types.
At first, I was afraid to use it because of my hypersensitive skin, but this treatment efficiently removes the dead skin cells and leaves my face radiant.
Brand Review
Trophy Skin is a brand that focuses on helping its customers achieve the skin they've always dreamed of. They produce microcurrent, light therapy, ultrasonic, and microdermabrasion tools.
The founder, Imran Karim, is also an owner of a medical spa, where many women get in-office non-invasive beauty treatments.
The customer's satisfaction with these procedures stimulated Imran to create at-home devices that will lower the cost for women, but still deliver fantastic results.
Don't forget to also check our best microcurrent machine review!
Features
The MicrodermMD is a sleek white machine that comes with a modern case and an LCD. It's actually an entire microdermabrasion kit that will help you fight sun damage, boost collagen production, and treat uneven skin tone.
It has three levels of suction: auto (five-minute treatments), manual (choose your suction power and time), and sensitive (great for sensitive skin types like mine).
The machine comes with three diamond tips: pore extraction, real diamond, and infuser. It also has a 5x magnifying mirror on the case.
Benefits & Drawbacks of Trophy Skin MicrodermMD
Benefits
It's great that it has three levels of suction power so that users can adapt it to their needs
The fact that it has three levels of suction is significant because everyone's skin is different.
At the beginning of the treatments, you should start with lower suction and slowly turn it up as your skin gets adjusted to the treatment.
Although many compare it to in-office microdermabrasion, you'll find this device so simple to use. The instructions are clear, and you can easily navigate everything via the buttons and the screen.
Suitable for all skin types, especially for sensitive skin
As I mentioned before, I was skeptical before trying microdermabrasion machines because I struggle with dry, sensitive skin.
This Trophy Skin device is meant for all skin types, and it's suitable for sensitive skin.
Comes with a diamond tip, blackhead tip, infusion tip, cleaning brush, and 100 filters
The packaging includes a diamond tip that I used to treat various areas on my face.
According to the brand, this machine is clinically proven to reduce wrinkles, dark spots, and age spots, and thanks to the diamond tip, that's exactly what it did for me.
If you love tanning in bed but forgot to apply a tanning lotion and now you have to deal with sunspots, I highly recommend this machine.
The infusion tip is my favorite, and I've been using it constantly ever since I got the machine to apply my creams and serums.
Finally, the blackhead tip is what I've used the least because I was afraid it would be too powerful for my sensitive skin. However, I haven't noticed any irritation so far, and I'll start using it more often.
Has a 5x magnification mirror you can use while you're doing the treatment
The magnification mirror is a great addition to the sleek box this device is packed in, and you can use it to follow your treatment and make sure not to miss any spots.
Drawbacks
It's a costly machine
It's large and hard to travel with
The drawbacks of this machine aren't that notable if you're planning to use it at home. Since it's a professional-grade device, it's larger and heavier compared to the others on the list.
It's also costlier, but remember that you're investing in a high-quality device. But, if you need a compact device that you'll take when traveling, this one is not it.
How it Compares to Others and Why
The Trophy Skin machine comes in gorgeous packaging with a mirror, which none of the other products offer. It's also the only device with an LCD screen.
Expert Tips
I always use it on a dry face, and I mostly choose the sensitive suction mode. Then I use short strokes to go all over my face once.
It's best that you use it two to three times a week and get new diamond tips every three to six months.
READ MORE: Used Microdermabrasion Machine Cost
If you're looking for a small but powerful device that will take care of your clogged pores, and give you smoother skin, the Microderm GLO Mini Diamond Microdermabrasion and Suction Tool is one of my favorites.
This is a clinically tested tool that comes at a great price.
Brand Review
Microderm GLO is a brand founded by members of the American Academy of Dermatology. They are responsible for making professional-grade skincare devices and skincare products.
Their mini microdermabrasion tool is the one I wanted to test and review for a while.
Features
The GLO Mini is a small white tool that first perfectly in your arm. You'll find it easy to pack and bring with you when traveling.
The device has two levels of suction: low setting (red light): 16 hg/in and high setting (blue light): 20 hg/in.
It also comes with four interchangeable diamond tips: fine precision tip, premium diamond tip, fine blackhead remover suction tip, premium blackhead suction tip.
Benefits & Drawbacks of Microderm GLO Mini Diamond Microdermabrasion
How it Compares to Others and Why
This is the best tool to use to remove blackheads and reduce pores because it has two separate extensions for blackhead removal.
Expert Tips
To get the best results, use this device after washing your face. It's suitable for all skin types, so I wasn't worried about using it on my sensitive skin. First, I washed my face and dried it with a towel. Then I used the Microderm GLO Diamond Suction Tool with short strokes all over my face.
I used it once a week, but the seller recommends using it once or twice a week for the best results. You should notice significant improvements after three to four months of use.
Check: Amazing Microdermabrasion Before and After Results
If you're looking for a machine that can do it all, you should try the TopDirect 3-in-1 Diamond Microdermabrasion Machine.
One of my friends recommended it to me, and I've been loving using it ever since I got it.
Brand Review
TopDirect is a brand that offers a variety of beauty products, including skin devices, nail polish, eyelash extensions, and more.
They have several microdermabrasion machines, but the one that sparked the most interest is the 3 in 1 Diamond Microdermabrasion Machine.
Features
The TopDirect machine is a large white machine with nine different diamond tips, a spray bottle, two diamond wands. It has a suction power that varies between 65-68 cmHg.
The machine comes with a manual that you should spend some time reading because of the numerous features and accessories.
Benefits & Drawbacks of TopDirect 3-in-1 Diamond Microdermabrasion Machine
How it Compares to Others and Why
This machine has a unique appearance and the highest number of features. It also comes with a spray bottle and numerous tools you can use to target various concerns.
Expert Tips
I followed the manufacturer's advice and started with the lowest suction settings on dry skin once or twice a week.
After the first month, I started slowly increasing the power. Now, I'm using the vacuum suction as well to target my clogged pores.
The Olay Brush Exfoliating Microdermabrasion Kit is an affordable find for dual use. It can both cleanse your skin and be used as a microdermabrasion device.
Brand Review
Olay is a popular skincare brand that most ladies are familiar with. But did you know that they also have facial brushes and devices?
This is a world-renowned brand that worked closely with dermatologists to create their Exfoliating Microdermabrasion Kit.
Features
This small white device is perfect for people on the go. It's lightweight, easy to pack and carry with you anywhere.
You'll also receive two accessories in the packaging: a brush meant for cleansing and a microdermabrasion foam head. These come together with a cleanser and a polishing cream.
The machine packs two systems in one because you can use lower speed and the brush accessory for everyday cleaning, and the higher speeds and the Thermal Crystal Polisher for microdermabrasion.
Benefits & Drawbacks of Olay Brush Exfoliating Microdermabrasion Kit
How it Compares to Others and Why
This is not the regular microdermabrasion machine that you're used to seeing. It's a dual-use device you can use to clean your face, then start with the microdermabrasion session.
Since it's water-resistant, you can feel free to use it under the shower occasionally. However, don't make a habit of it. One reviewer said that it failed after 30 days of consistent in-shower use.
Expert Tips
I love using the Olay device several times a week for cleansing and twice a week to exfoliate my skin and remove the outer layer of dead cells.
The PMD Personal Microderm is a machine I got because I saw that I could use it on the face and body. I was intrigued by its features, so I decided to try it.
Brand Review
PMD Beauty is a popular brand that specializes in smart beauty tools and anti-aging devices for women and men. As a part of their range, they also offer skin care products.
In my opinion, PMD has some of the most aesthetically pleasing tools that are highly functional and have never failed me. The device I'm going to talk about today is the Personal Microderm Classic.
Features
This colorful machine is available in six different colors. The exterior is chic, modern, and the device is easy to hold in your hand.
Unlike the previous machines, the PMD Personal Microderm uses aluminum oxide crystals to remove dead cells and leave your skin glowing.
The packaging includes various exfoliating discs: one for ultra-sensitive skin, two for very sensitive, two for sensitive, two for moderate exfoliation. You'll also find two large caps for body exfoliation and one small for face exfoliation.
Benefits & Drawbacks of Vanity PMD Personal Microderm
How it Compares to Others and Why
This is the only device that comes in various colors and has tips included for the face and body.
Although several of the microdermabrasion devices on this list can be used on the body, you need to buy the body tips separately and that can be a costly investment.
Expert Tips
I love how easy it is to use this device. All you need to do is apply it on a clean, dry face and use short upward motions.
The Vanity Planet Exfora Wand comes with an auto mode that gives you a quick 4-minute treatment of all zones of your face (cheeks, nose, chin, forehead, eye area, and neck).
I love that you can swap out the heads to get the perfect treatment every time. .
Brand review
Alex Dastmalchi, the founder of Vanity Planet, suffered from cystic acne. The only (inexpensive) thing that helped him was a device made in China. That device became an inspiration for the brand. The core philosophy of Vanity Planet is to offer high-quality and accessible products.
Features
The wand is suitable for all skin types and comes with four interchangeable heads and a facial cleanser. It exfoliates and suctions away dead skin cells and stimulates the skin.
Speaking of the heads, they're made with medical-grade diamond dust, so it's like getting a pro-level treatment without the cost.
Benefits & Drawbacks of Vanity Planet Exfora Microdermabrasion Wand
How it compares to others and why
It comes with a LED display that directs your experience and monitors the suction strength and battery.
Expert tip
To maximize the effect, hold the skin taut for each zone while using.
Make only one pass over each area and replace the filter after use.
Check out the video below to learn more.
NuBrilliance doesn't look like much, and the device doesn't scream "beauty," but don't let that fool you. This is a powerful professional quality kit that works great for treating your body and delicate facial skin. [6]
Brand review
The NuBrilliance company rose to fame by offering one of the first "As Seen on TV" microdermabrasion products. Unfortunately, they don't have a website of their own, so finding brand information is a bit trickier. Still, if you're willing to take a risk, this device does have some stellar reviews.
Features
The product has three interchangeable tips for different treatments and body parts. Its dual-action system combines diamond peel exfoliation and vacuum stimulation.
The three tips range from fine diamonds designed to work on larger areas of skin to a smaller diamond tip that targets specific areas.
Benefits & Drawbacks of Nubrilliance Microdermabrasion Skin Care
How it compares to others and why
The kit comes with 3 diamond tips (fine, coarse, and precision) and 30 disposable hygienic filters.
Expert tip
Use the fine diamond tip for sensitive areas like the face and neck, a regular diamond tip for areas like hands and legs, and a small circular diamond tip for hard-to-reach areas like the nose.
Replace tip after every 10-20 treatments
The Bee Stunning is the home version of the professional tool, the Dermafile. It's famous for the smooth velvety complexion it leaves after usage.
Brand review
"Bee stunning… your own kind of beauty," with a stunning vision, the brand is deserving of all the praise it has received. It is a true pioneer in professional microdermabrasion and is dedicated to providing all-natural products.
Features
This device is the easiest to clean amongst all the products I have mentioned in this list. But its features don't end there. It doesn't look like much, I know, but that's actually the beauty of it. It focuses on doing one thing well rather than trying to be everything to everyone.
The device does not use suction or requires any replacement parts. You can also use it on damp skin.
See the video below to see what I mean:
Benefits & Drawbacks of Bee Stunning Diamond Buff Microderm Exfoliation Tool (Best for dry skin)
How it compares to others and why
The product requires no replacement parts or battery. What you see is what you get.
Expert tip
Do not put too much pressure on your skin while using it.
Use as directed and only for 3-minutes
This one is more like an advanced home facial treatment machine that helps in making the skin healthy and unlock its natural radiance.
Brand review
NEWDERMO is pretty much a household name by now. The brand is best recognized for the portability of its products. It has also ventured into skincare categories such as facial brushes, epilators, and PDT light therapy masks.
Features
It has five different heads to choose from, which include three suction tips and two diamond tips.
I love that I can change the level of suction with just a click of a button, rather than changing out parts.
The greatest feature of this product, though, is that it is safe for all skin types. Or most, as there's always an exception.
Check out the video below for a closer look:
Benefits & Drawbacks of NEWDERMO 2 in 1 Microdermabrasion Machine
How it compares to others and why
This is a 2 in 1 device, which means you get the dual benefit of managing pores and having youthful skin. Plus, it's one of the very few brands that offer a 1-year warranty.
Expert tip
Suction is strong even on the lowest setting, so keep your sessions short and only use it up to twice a week.
If you're on a crazy tight budget (who isn't these days, right?) and you just want something super basic that still works pretty well, this is the one for you.
Brand review
Finishing Touch Flawless' first and foremost commitment is to eliminate the stigma related to hair removal. The company has created many innovative and painless solutions in its quest to remove this stigma.
Features
The Finish Touch is a non-vibrating facial exfoliator that promises precision and sharp control.
This device comes with an LED light that boosts visibility even in low light control. The package comes with one Dermaplane Glo wand, six replacement heads, and even the battery that you'll need for the light!
Check out the video below to see it in action:
Benefits & Drawbacks of Finishing Touch Flawless Dermaplane Glo
How it compares to others and why
Aside from the fact that it's the cheapest option by far, it's also one of the easiest to use.
Expert tip
Use before sleeping to give the skin time to heal
Avoid using makeup for a while after use.
With 40 PKA suction, this device is a wonderful microdermabrasion machine for not only exfoliation but also acne treatment and wrinkle reduction.
Brand review
Absoglow is dedicated to using natural elements to give its customers their natural skin glow. They're a relatively new beauty brand, so you'll have a hard time learning much about that. Expect that to change, though, as they're quickly on the rise with their quality products.
Features
The Absoglow comes with four removable suction probes, all with their own function. Each one uses microcrystals infused into a probe to help banish dead skin and leave you with a more even appearance.
That's not all, though. It also uses blue light therapy, [7] which not only works well to help fight aging, but may also even boost your mood, especially if you suffer from SAD. [8]
Benefits & Drawbacks of Fenitrany Sicy Comedo Microdermabrasion Machine
How it compares to others and why
The advanced blue light therapy that it uses helps in preventing acne and blemishes.
Made with high-quality materials that produce spa-like results, this product by Appolus is a HUGE win with me.
Brand review
Appolus New York is a subsidiary of Goldmine Natural Beauty, a company with one main mission: to provide professional-level devices that anyone can use at home.
Features
Appolus Microderm is an amazingly easy to use device that works both corded and wireless. I love that it's super affordable. Maybe not as cheap as the Dermaplane Glo, but for a pro-level microdermabrasion kit, it's definitely wallet-friendly.
The included diamond tip works brilliantly (pun intended) to gently exfoliate while the vacuum suctions out oil and other gunk that our skin accumulates.
Check it out below:
Benefits & Drawbacks of Appolus Premium Original Microdermabrasion Device
How it compares to others and why
The spa-quality device is very easy to use, and replacement tips are super affordable, too.
Expert tip
Depending on the thickness of your skin, start with level 1 or 2 suction.
What to Consider When Buying the Best Microdermabrasion Machine
When looking to buy microdermabrasion at-home machines, you can easily get overwhelmed with the choice. These factors should influence your decision and help you make the best choice.
Suction Power
Try to find the best at-home microdermabrasion device that features several levels of suction. This means that you can adjust how strong the suction will be to your skin type and your face's different areas.
For example, use most suction on your nose, beard, and other problematic areas. Stick to gentle suction around the eyes.
Tips
The tips for at-home microdermabrasion machines come in several materials. Diamond tips are the most popular ones because they give gentle exfoliation and are easy to take care of.
Some tips are made with aluminum oxide crystals, and those are another fantastic choice.
Ease Of Use
You don't want to be stuck with a machine that you can't figure out how it works. These at-home devices should be user-friendly, and you shouldn't have any problem figuring out all the settings.
Since you won't be visiting the dermatologist's office but doing the treatment at home, the machine should arrive with a detailed manual with all the instructions.
Smaller machines are usually more suitable for home use, easy to set up, carry, and move around the house. That's why they are very popular among users.
Price
The price of these machines varies depending on the features.
In general, the more expensive designs come with more features and provide an experience that is similar to professional microdermabrasion at the dermatologist's office.
FAQS
Conclusion
If you love doing microdermabrasion at your doctor's office, maybe it's time to save some money and get a machine that you'll use at home.
I've been getting this procedure done for a while now, and I have to admit that I love using these five machines.
Having one at home means that you'll be able to adapt the accessories to your needs, you'll save money, time, and you'll be able to pamper yourself each week.
Final Recommendation
References:
1. "History History History History of of of of Microdermabrasion Microdermabrasion Microdermabrasion Microdermabrasion." n.d. http://www.skinbusiness.com/Docs/HistoryofMicrodermabrasion.pdf.
2. "Microdermabrasion Devices Market Size | Industry Report, 2019-2026." n.d. Www.grandviewresearch.com. Accessed June 15, 2021. https://www.grandviewresearch.com/industry-analysis/microdermabrasion-devices-market.
3. "Microdermabrasion: FAQs." n.d. Www.aad.org. Accessed June 15, 2021. https://www.aad.org/public/cosmetic/age-spots-marks/microdermabrasion-faqs.
4. "Microdermabrasion: Procedure, Benefits, before and After, Cost & Side Effects." n.d. MedicineNet. https://www.medicinenet.com/microdermabrasion/article.htm.
5. "What You Should Know about the Side Effects of Microdermabrasion." n.d. Verywell Health. Accessed June 15, 2021. https://www.verywellhealth.com/possible-side-effects-of-microdermabrasion-15893.
6. NuBrilliance Microdermabrasion Review – Luxe Luminous [Internet]. luxeluminous.com. 2020 [cited 2021 Dec 21]. Available from: https://luxeluminous.com/nubrilliance-microdermabrasion-review/
7. Gotter A. Blue Light Therapy [Internet]. Healthline. Healthline Media; 2017. Available from: https://www.healthline.com/health/blue-light-therapy
8. Seasonal Affective Disorder [Internet]. Healthline. Available from: https://www.healthline.com/health/seasonal-affective-disorder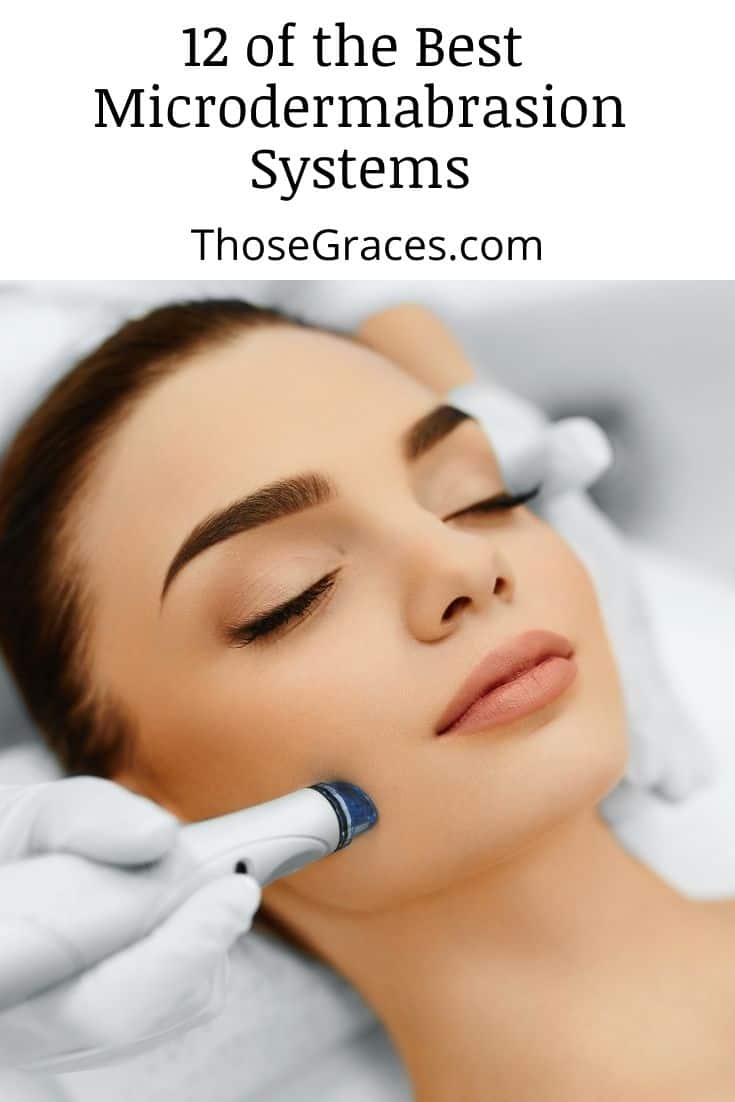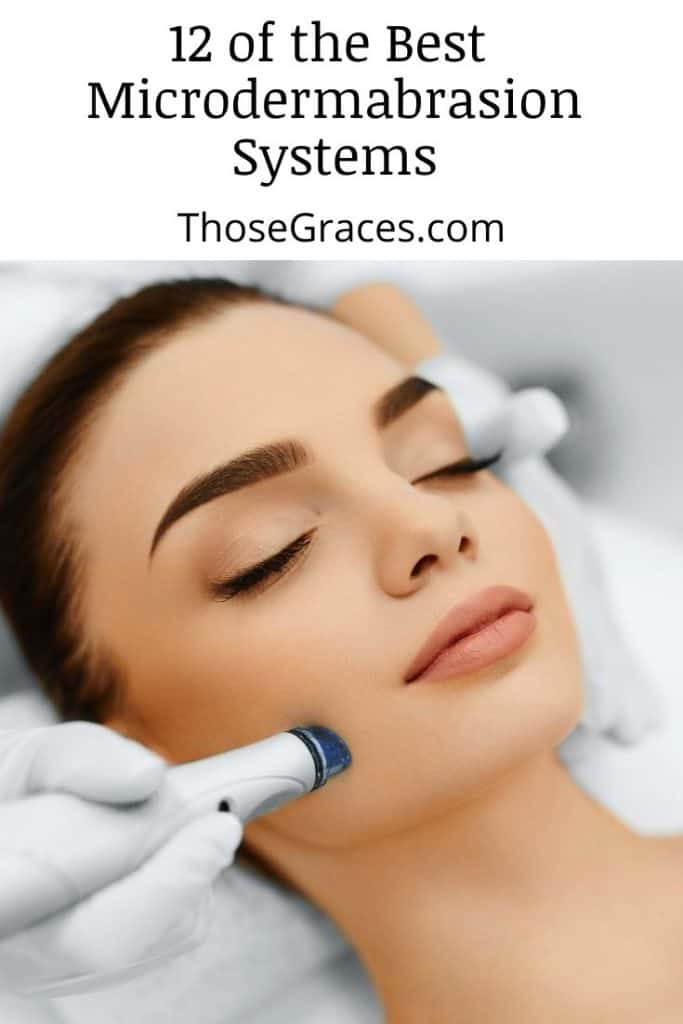 What are your favorite best microdermabrasion systems? Have you tried using one? Share with us your experience below!