Once you've skimmed through the before and after microdermabrasion results, for sure, you'll realize the immense benefits of the treatment.
This non-invasive and non-aggressive treatment procedure treats your common skin concerns such as wrinkles and scars from accidents.
The best part: it's super fast and easy to do!
Keep reading to see the amazing results for yourself.
Check: How to Use Microdermabrasion Machine
Microdermabrasion Before and After Results
Real quick in case you haven't heard of it, microdermabrasion is a trendy treatment for skin that's damaged from too much sunlight exposure, strong UV light exposure, or aging.
It's also used for sensitive skin with a rough texture, and even for correcting uneven skin tone.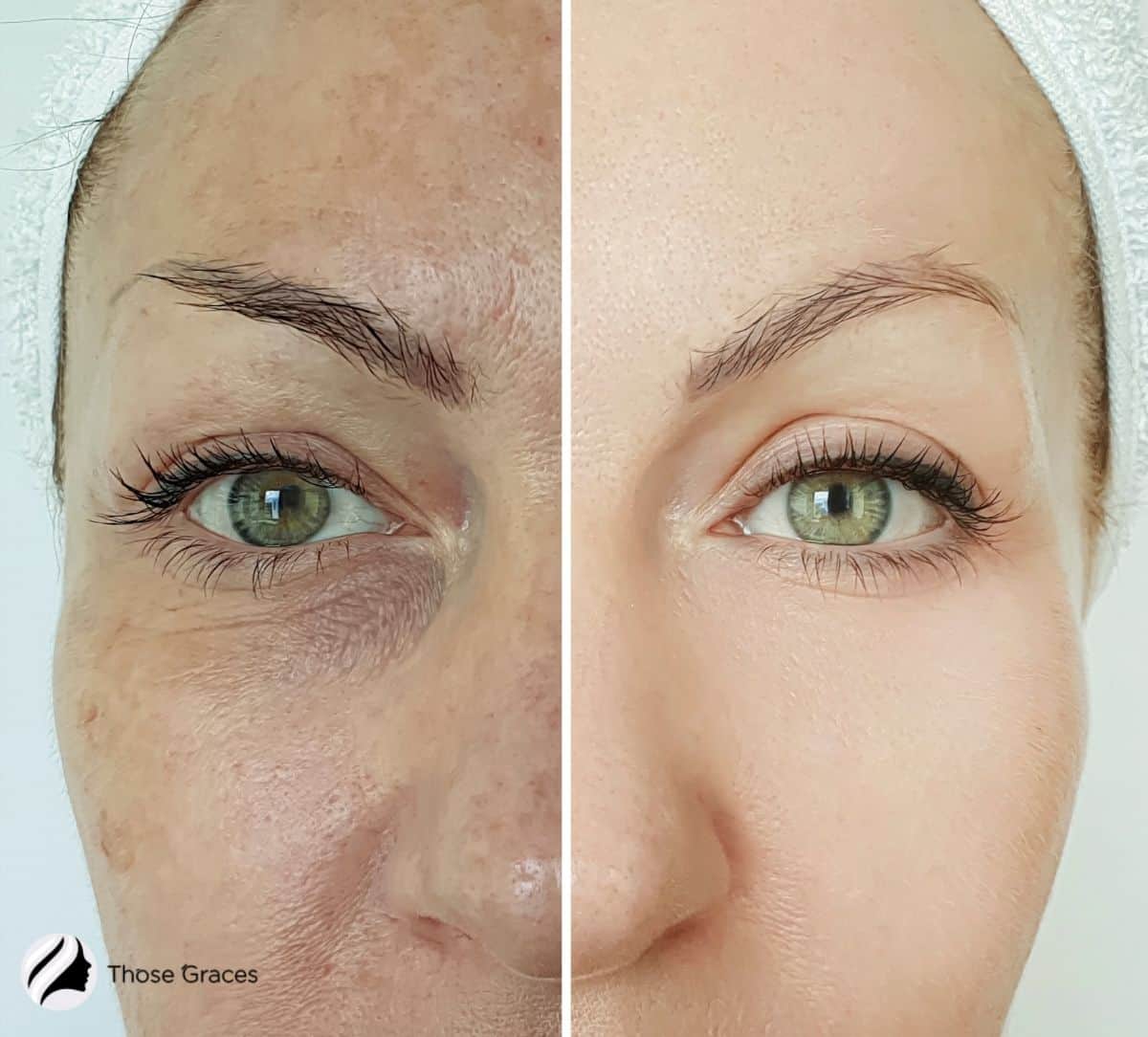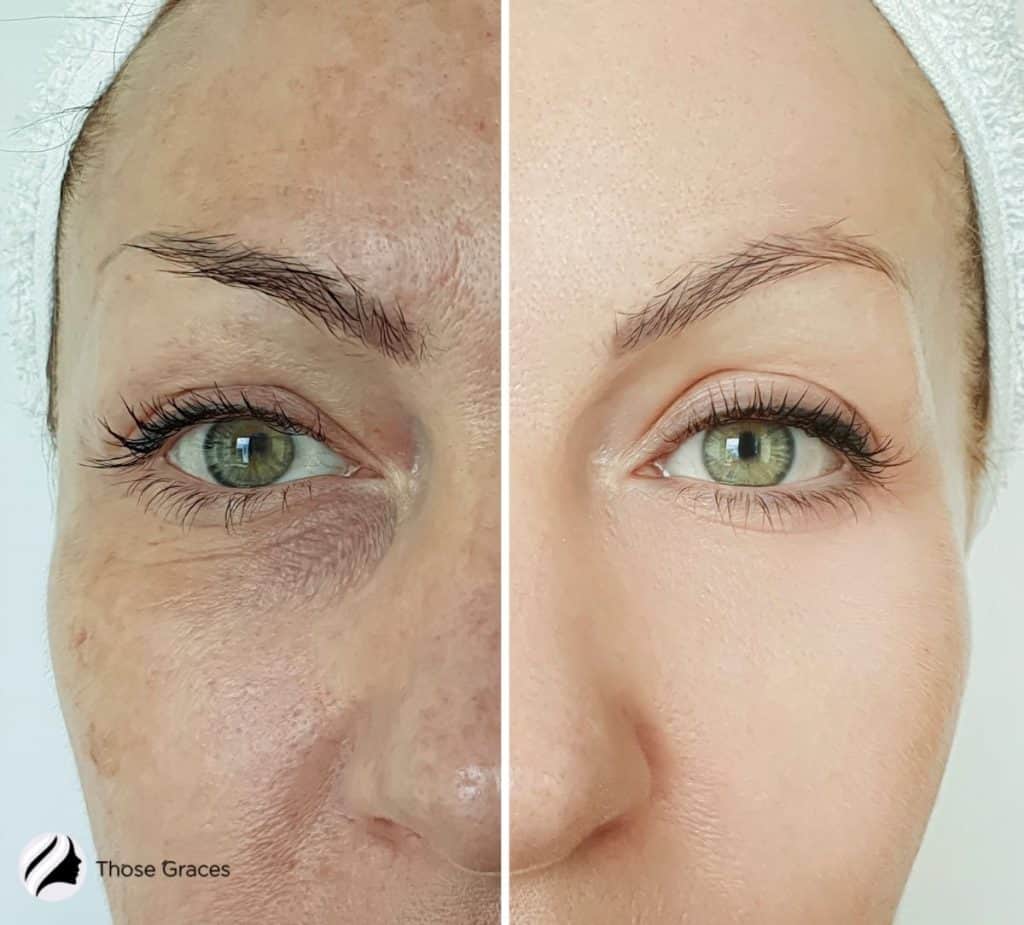 If you're not sure it's right for you, these microdermabrasion before and after videos will help you decide!
1. Microdermabrasion Before and After Wrinkles
Since fighting wrinkles is a billion-dollar industry and one of the main reasons women go for microdermabrasion, let's start there. Check out this amazing video!
As you can see, the microdermabrasion procedure effectively treats wrinkles and superficial lines.
But if you have deeper acne scars, inflammatory acne, or wrinkles, maybe a chemical will be better for you. Nonetheless, both are ideal for treating age spots.
When it comes to fine lines, Microdermabrasion "fills" them by stimulating collagen production.
2. Microdermabrasion Before and After Legs
In comparison to chemical peels, laser treatment, or laser resurfacing that are expensive procedures, you'll find Microdermabrasion costs to be much cheaper and safer to treat stretch marks on your legs.
As you can see from the Microdermabrasion on legs before and after video, it's a complete game-changer. The best part is that this safe procedure works for both new and old stretch marks.
3. Microdermabrasion on Neck Before and After
If you want your neck to look healthy and maintain skin elasticity, we suggest you go for Diamond Microdermabrasion.
The Crystal Microdermabrasion machine intensively yet gently gets rid of the layer of rough skin from around your décolleté and neck with no Microdermabrasion side effects and potential risks.
4. Before and After Microdermabrasion for Scars
If you're thinking of trying microdermabrasion to help minimize the appearance of certain types of scars, check out this video.
Amazing right? The only drawback is that it doesn't really raised scars. In fact, it can actually make them worse.
But Microdermabrasion does solve your atrophic and indented cystic acne scar problems.
5. Microdermabrasion Before and After Black Skin
The treatment promises to reduce dark spots on darker skin tones and targets lifeless skin, dead skin cells, and pigmented skin cells. Let's see if it lives up to that vow.
The effects of Microdermabrasion include a rejuvenated appearance of the outermost layer of skin and no dry skin debris.
Microdermabrasion sessions have a rapid recovery process and scar appearance with minimal downtime.
Looking for a detailed Kendal microdermabrasion review? Check out our comprehensive article that covers everything you need to know about this popular skincare tool, including its features, benefits, and potential drawbacks.
Conclusion
As you can see, this procedure works effectively for a variety of skin types and concerns, from wrinkles to age spots and more.
It's definitely worth talking to your dermatologist about, either to have the procedure done in-office or to find out if you can use a home microdermabrasion kit.
Unlike peels that use harsh chemicals, you'll be able to find efficient and expert skin specialists with the best microdermabrasion machines at affordable rates.
That's pretty important since your insurance most likely won't cover this procedure (they rarely pay for cosmetic treatments).
References
"How to Look after Your Skin Following a Microdermabrasion Treatment." 2017. Okanaganhealthsurgical.ca. 2017. https://okanaganhealthsurgical.ca/blog/How+To+Look+After+Your+Skin+Following+a+Microdermabrasion+Treatment/59.
Watson, Kathryn. 2019. "Microdermabrasion Benefits and Uses." Healthline. Healthline Media. March 22, 2019. https://www.healthline.com/health/benefits-of-microdermabrasion#fine-lines.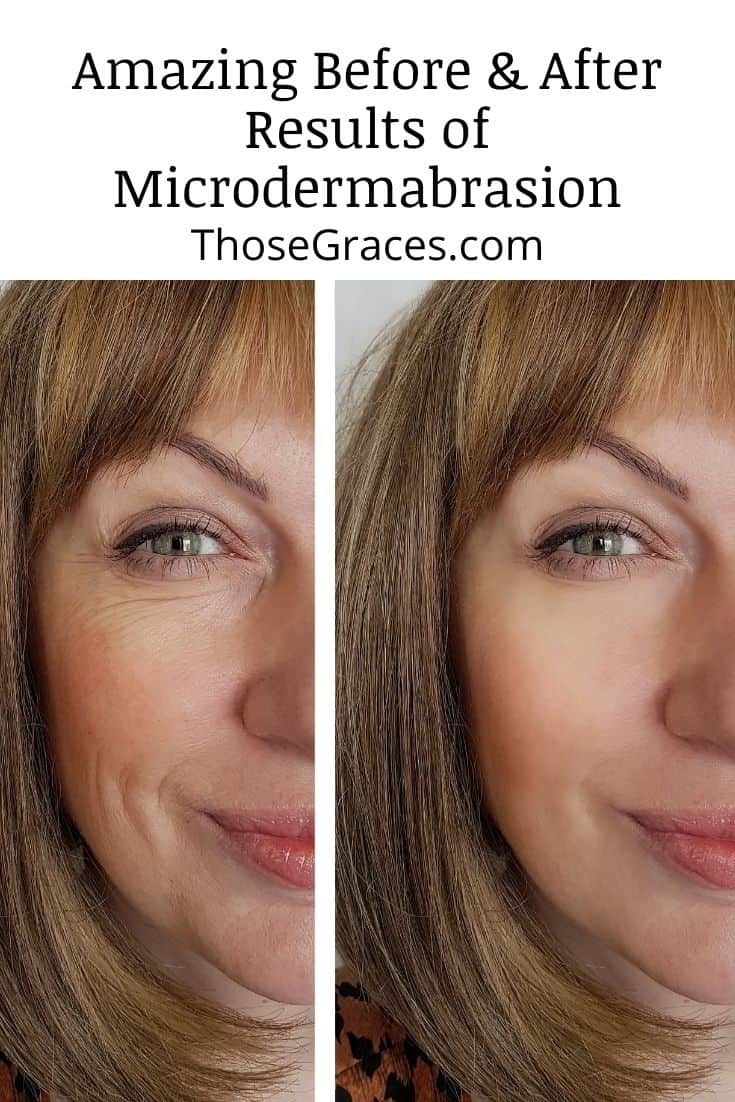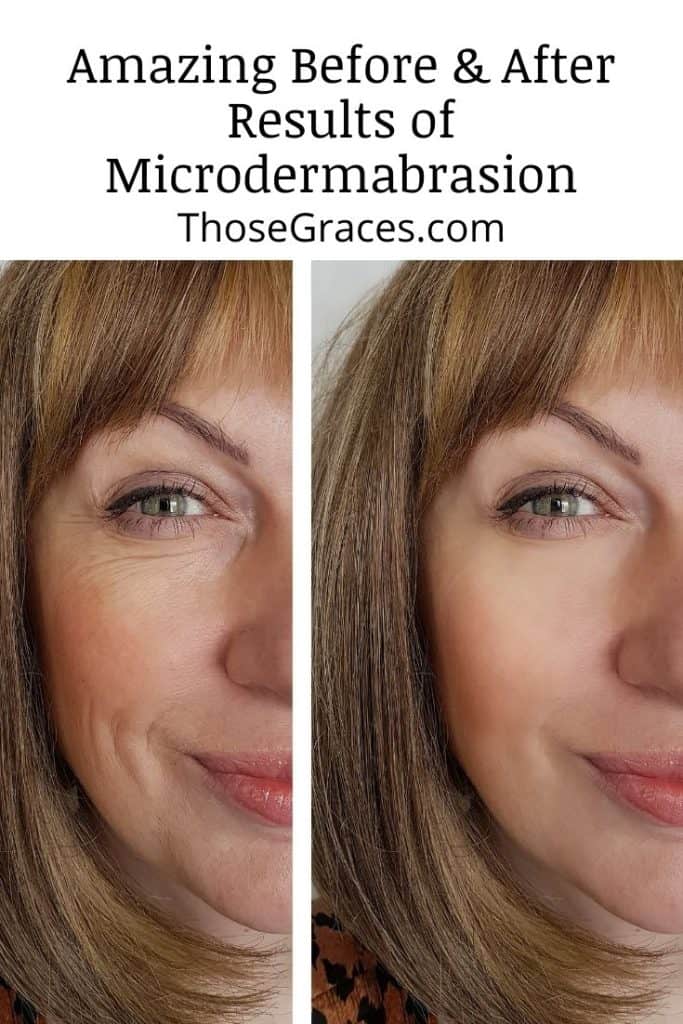 Have you tried microdermabrasion? Can you share your before and after experience below?