What are the Nuface side effects, and should you be using electrical current on your facial muscles?
Microcurrent is an advanced facial treatment that helps you get smooth skin and a youthful appearance.
But are the side effects worth it?
I decided to find out more with research and speaking to experts; read on the find out.
Is Nuface Microcurrent Dangerous?
Is Nuface dangerous? To answer it briefly, no! Many studies have shown that a low-level current is non-damaging to your facial muscles. (1)
In fact, the pros definitely outweigh the cons. But there are a few Nuface microcurrent side effects that can factor in on whether or not you should get a Nuface mini or NuFACE trinity.
While we're on the subject, here are the strongest microcurrent device to amp up your anti-aging treatment and get rejuvenated skin.
You may also be interested in a doctor's opinion on using Nuface mini or trinity skincare tools and their skincare benefits.
Now, back to the specifics, let's talk a bit about Nuface wrinkle reducer side effects, and then I'll discuss each one in detail.
Nuface Wrinkle Reducer Side Effects
NuFACE uses microcurrent technology to tighten and smooth the facial muscles and tissues to reduce wrinkles. It also stimulates the facial muscles to erase the signs of aging.
Most customers report positive effects after using the NuFACE wrinkle reducer. However, microcurrent technology has its drawbacks, and it's possible to experience a variety of side effects.
For starters, NuFACE's wrinkle reducer isn't suitable for everybody. You shouldn't use it around the thyroid (in the neck), especially if you have thyroid gland problems.
Since the current penetrates deep into the skin, it can interfere with the thyroid's hormone production and affect your gland's work.
Moreover, you can experience dangerous side effects if you're wearing pacemakers or other electronic implanted devices. Pregnant women and people with cancer or seizures should also avoid using it.
Other possible side effects after using the NuFACE wrinkle reducer include facial pain, tingling, skin irritation, twitching, skin dryness, and discomfort.
Some customers also report drowsiness, dizziness, and headaches after using this microcurrent device. But according to NuFACE, their devices are FDA-approved, which means it's safe.
It's vital to use the device as described in the instruction to avoid these unpleasant side effects, and you should stop using it if you get a severe reaction.
And now, let's talk about the most common NuFACE wrinkle reducer side-effects in detail.
Now, back to the specifics, let's look at the nuface side effects you need to consider.
5 Nuface Negative Side Effects
Low-grade electrical current can cause a few side effects that may hamper your lifestyle.
Also, check out Nuface before and after photos to see how weeks of treatments can change your facial contouring. (2)
Aneta Zuraw, an esthetician, says, "The side effects of microcurrent facial usually start during or about 90 minutes after the treatment and may last from four to 24 hours post-treatment." (3)
Let's jump into the Nuface Trinity wrinkle reducer side effects.
1. Skin Sensitivity
Using a NuFace trinity device on the skin helps provide healthy skin cells. But, tingling and sensitive skin is quite common after using an electrical device.
Some users even report a metallic taste combined with tingling.
But some adverse microcurrent effects include skin redness, rashes, peeling of the skin, unusually dry skin, and even darkening. It is best to see a doctor if any of these severe side effects are seen on the face.
2. Fatigue and Drowsiness
Fatigue and drowsiness is other common side effect seen in a majority of customers after microcurrent therapy. The good news is it goes away in a few minutes.
Barton Shwartz, the owner of Veronica Skin & Body care center, says, "Some people may have a little fatigue and drowsiness. The effects can last about 20 minutes after your treatment." (4)
She recommends drinking lots of water after the microcurrent therapy session for skin hydration and getting rid of this side effect fast.
3. Headaches
Can Nuface cause headaches? Yes. This is another Nuface side effect that affects many people.
Several customer complaints have been lodged of a bad headache that is quite persistent. However, the headaches seem to go away after one stops using the NuFACE trinity device altogether as part of their skincare routine.
You may also want to see 'how long do microcurrent facial results last' to decide if investing in a NuFACE trinity is worth your while.
4. Thyroid Problems
Can NuFACE cause thyroid problems? Yes, this is one of the reported side effects.
An adverse effect of microcurrent devices can be an inflammation of thyroid glands. Microcurrent penetrates deep into the skin and can alter the production of hormones.

When interfered with, the hormones produced by thyroid glands can have ugly side effects such as changes in the hair and skin, swelling in the body, weight gain, and even infertility.

This is not to say that people with thyroid concerns should avoid using Nuface Mini or Trinity entirely, but they must avoid the thyroid area.

The thyroid area is located in the middle part of the neck. Steering clear from that area should work well enough to prevent any thyroid problems from arising.
5. Heart Problems
Can NuFACE cause heart problems? Yes, this is one of the most worrying potential side effects.
Nuface mini and Nuface Trinity can have adverse effects on the heart. For some people, using microcurrent skin toning devices can cause heart palpitations and an irregular heart rhythm. (5)
Upon selling their product, Nuface specifies that in some people, electrical current may cause rhythmic disturbances to the heart that can be quite lethal. As such, it is important not to use this device in or around your chest area.
NuFace cannot be used by anyone with heart issues such as epilepsy, cancer, or cognitive dysfunction because it can have adverse effects.
Here is a detailed table on the pros and cons of microcurrent facial.
Microcurrent Advantages
---
Great for collagen production
Easy-to-use beauty device
Reverses the appearance of dull skin
Works on neck skin too
Smoother and younger-looking skin instantly
Single
---
Causes fatigue and drowsiness
Skin irritation and tingling
Persistent headache
Interferes with thyroid glands
Possible heart problems
CHECK: Does the NuFACE Work on Jowls?
FAQs
What are the side effects of a microcurrent facial?
Potential side effects of microcurrent facial are skin irritation, drowsiness, discomfort, and skin sensitivities.
Who should get Nuface Microcurrent Therapy?
Anyone over the age of 18, not pregnant, and with no pacemaker can get a microcurrent therapy treatment.
Do dermatologists recommend microcurrent?
Absolutely. Frequent microcurrent treatments have several skincare benefits such as increased cellular metabolism, reduction in the appearance of wrinkles, production of collagen, and getting youthful skin.
Can microcurrent damage your skin?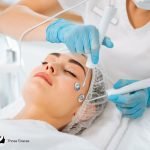 If used correctly, microcurrent facial is a non-invasive treatment that does not cause skin damage
Conclusion
Nuface side effects can be quite off-putting, but the good news is most negative effects go away within a few minutes.
Overall, there are several benefits to getting microcurrent therapy on the facial and neck muscles. And if you don't like the results, you can always return your device to the makers.
See you in the next article!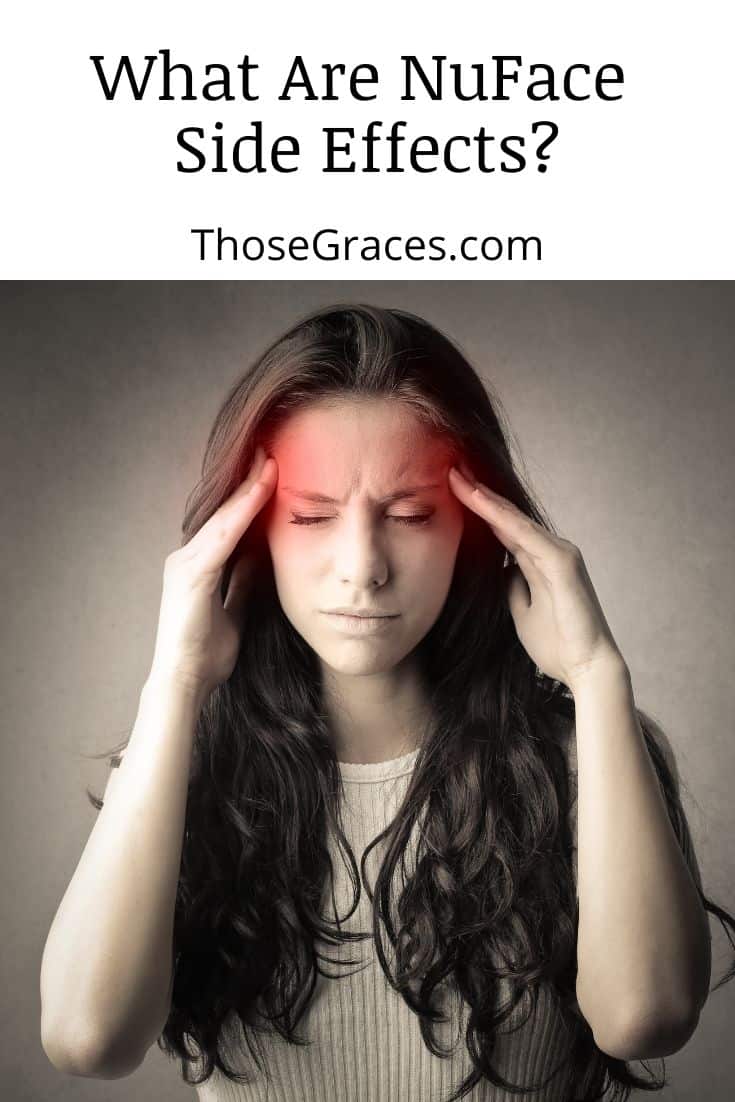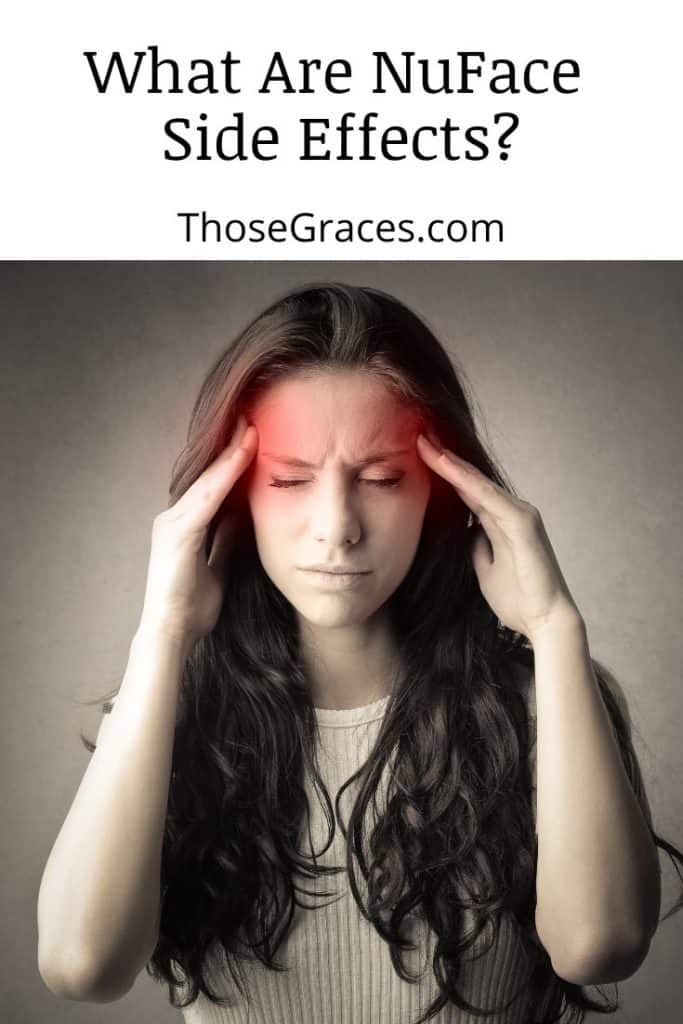 Resources:
1. The effect of microcurrents on facial wrinkles. ResearchGate. Pars of Jahrom University of Medical Sciences; 2012.
2. Iijima H, Takahashi M. Microcurrent therapy as a therapeutic modality for musculoskeletal pain: a systematic review accelerating the translation from clinical trials to patient care. Archives of Rehabilitation Research and Clinical Translation. 2021;100145.
3. Segal L. Are Microcurrent Facials and Devices Worth It? [Internet]. Harper's BAZAAR. 2021. Available from: https://www.harpersbazaar.com/beauty/skin-care/a37303604/microcurrent-facials/
4. Here's everything you need to know about microcurrent facials [Internet]. TODAY.com. Available from: https://www.today.com/style/microcurrent-facials-everything-you-need-know-t180967
5. MAUDE Adverse Event Report: CAROL COLE CO. NUFACE MINI [Internet]. www.accessdata.fda.gov. [cited 2022 Aug 14]. Available from: https://www.accessdata.fda.gov/scripts/cdrh/cfdocs/cfmaude/detail.cfm?mdrfoi__id=5694397&pc=NFO