Does NuFACE work on jowls? If you are always looking for the best anti-aging treatments like me, you might have come across NuFACE Trinity, one of the best microcurrent machines for home use.
NuFACE uses microcurrent, which has been known to aid in tissue healing after injury and muscle remodeling, so it is completely safe to use it on the jowls. (1)
I did some extensive research before I bought this facial toning device, which I will now share with you. Read on!
Key Takeaways:
NuFACE uses microcurrent technology to lift the face.
It works on jowls, fine lines, and facial contours.
Doing it once every day for five days a week can help you get incredible results.
Can You Use NuFACE on Jowls?
Yes. Electric muscle stimulation through microcurrent devices is safe and non-invasive. This is why these facial treatments are so hyped. (2)
NuFACE Trinity is one of the first microcurrent facial devices to be approved by the FDA. There have been several studies with microcurrent technology used on patients to treat wrinkles with no safety issues. (3)
When used properly, once a day, for 15–20 minutes, the user is at no risk of adverse effects. But the device must not be used more than that.
There are a few side effects that you may face, such as a mild headache, stinging and tingling on the skin, and nausea. But, these aren't fatal and usually subside within an hour or two.
Is NuFACE good for the neck too? Yes. Even the neck starts to sag over time and needs all the help it can get.
Are you curious about the potential side effects of using Nuface? Well, in this video, we'll uncover the truth and share some tips to ensure you have a safe and effective experience with this beauty gadget:
CHECK: Is NuFACE Worth it?
Is NuFACE Good for Jowls?
Microcurrent beauty devices have tons of positive reviews on jowls. That's because these tiny electric shocks work on the cellular level to lift your face and firm the skin.
Renée Rouleau, a high-profile esthetician, says,
"They give the look of more prominent cheekbones and tighten up the look of saggy jowls. It can help visibly plump out lines and wrinkles to a certain degree." (4)
You can use the aesthetic treatment attachment on your jowls every day for 15 minutes. But, if you can't spare that, a mere 5-minute treatment can also help.
But the effects of microcurrent skin care treatments only last about two to three days. This means you have to be consistent with the skin care treatment if you want your results to last longer.
Now that we've covered the basics, let's move on to how you can start using your device on the jowls.
How Do You Use NuFACE on Jowls?
Now that you know the answer to "does NuFACE work on jowls?", you need to know how to use it.
Using the NuFACE Trinity is quite easy. Here's a step-by-step.
1. Start With a Clean Face:
You can use your device in the morning or at night, but only once a day.
You may be tempted to fight your pesky lines on the face again on the same day, so try microcurrent body sculpting instead this second time. Doing it on the face again can be quite harmful.
Start with a clean face. I like to use mine in the morning so I have a lifted face throughout the day.
I use a gentle cleanser and remove all my night skincare products first.
2. Apply a Gel Primer:
I love the NuFACE gel primer since it is loaded with skincare benefits. I just pat the remaining gel when the session is over.
But the NuFACE primer can run a little expensive. I have an article on primer alternatives if you're interested in other products.
Always start with a primer and don't use the device without it. You need a conductive gel to apply natural current to the skin.
Curious about the best options for your NuFace device? Check out our article 'What Gel Can I Use with NuFace' for innovative and practical suggestions!
3. Work in an Upward Motion:
Start with the jaws. Hold the device in place and move it upwards for one beep. Do it again three times.
Then, position the device higher and repeat the process.
Check out this video by esthetician Christine Byer on how to lift your jowls with microcurrent.
FAQs
1. Does NuFACE build collagen?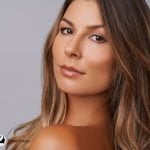 Yes. Microcurrent facials are effective in building collagen and bringing a noticeable difference in facial muscles.
2. Does NuFACE get rid of a double chin?
Yes. Microcurrent treatments can help reduce the appearance of a double chin by countering the loss of elasticity.
3. Does NuFACE create permanent results?
No. If you stop using this skincare device, you will notice visible signs of aging and loss of firmness.
4. How long do NuFACE results last?
Advanced microcurrent technology results last about 2 to 3 days.
Conclusion
So, does NuFACE work on jowls? Absolutely. Ever since I added electrical currents to my skincare routine, my facial contours are sculpted and sharp.
NuFACE Trinity is expensive, but it results in skin firmness and reduces the appearance of wrinkles.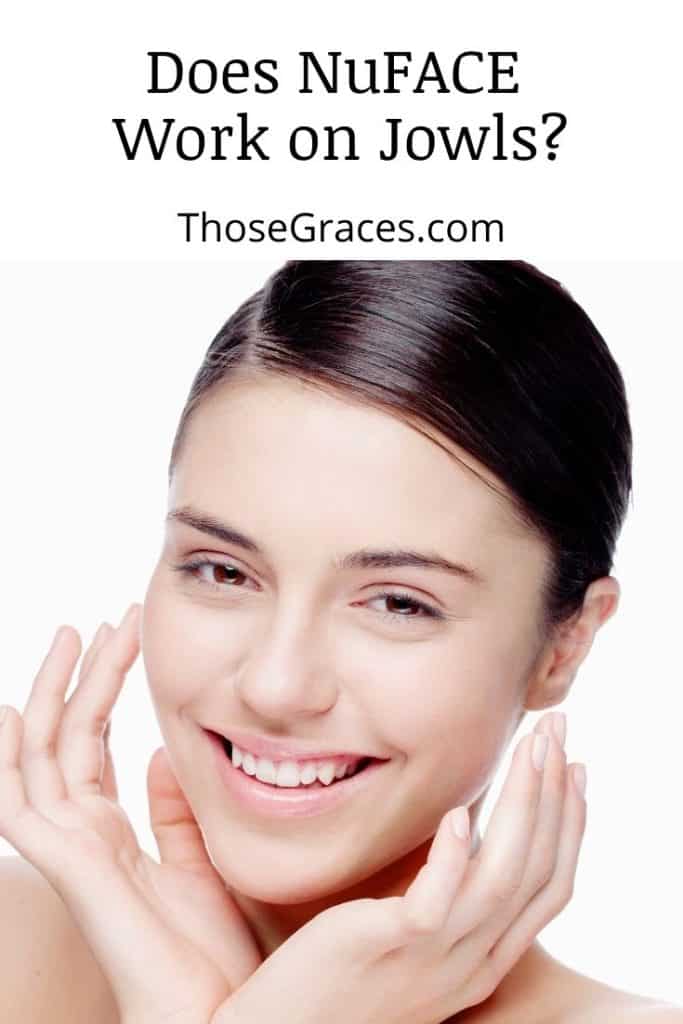 References
1. Naclerio F, Seijo M, Karsten B, Brooker G, Carbone L, Thirkell J, et al. Effectiveness of combining microcurrent with resistance training in trained males. European Journal of Applied Physiology. 2019;119:2641–53.
2. Yu C, Hu Z-Q, Peng R-Y. Effects and mechanisms of a microcurrent dressing on skin wound healing: a review. Military Medical Research. 2014;1.
3. FDA. NuFACE® Mini Device FDA Form [Internet]. FDA. 2014. Available from: https://www.accessdata.fda.gov/cdrh_docs/pdf13/k133823.pdf
4. Hoff V. Here's Why Everyone Is Using NuFace Again [Internet]. Byrdie. 2022 [cited 2022 Oct 14]. Available from: https://www.byrdie.com/nuface-microcurrent-facial-device-review-4777226