Do you want to have microcurrent facials but aren't sure if they're worth it because you don't know how long they will last?
Don't waste your money on skin treatments that won't last! Does microcurrent work? And how can you introduce this incredible treatment into your skincare routine?
Read more to learn!
Are Microcurrent Facials Permanent?
Microcurrent facials are not permanent. You should make them part of your routine to get long-lasting results.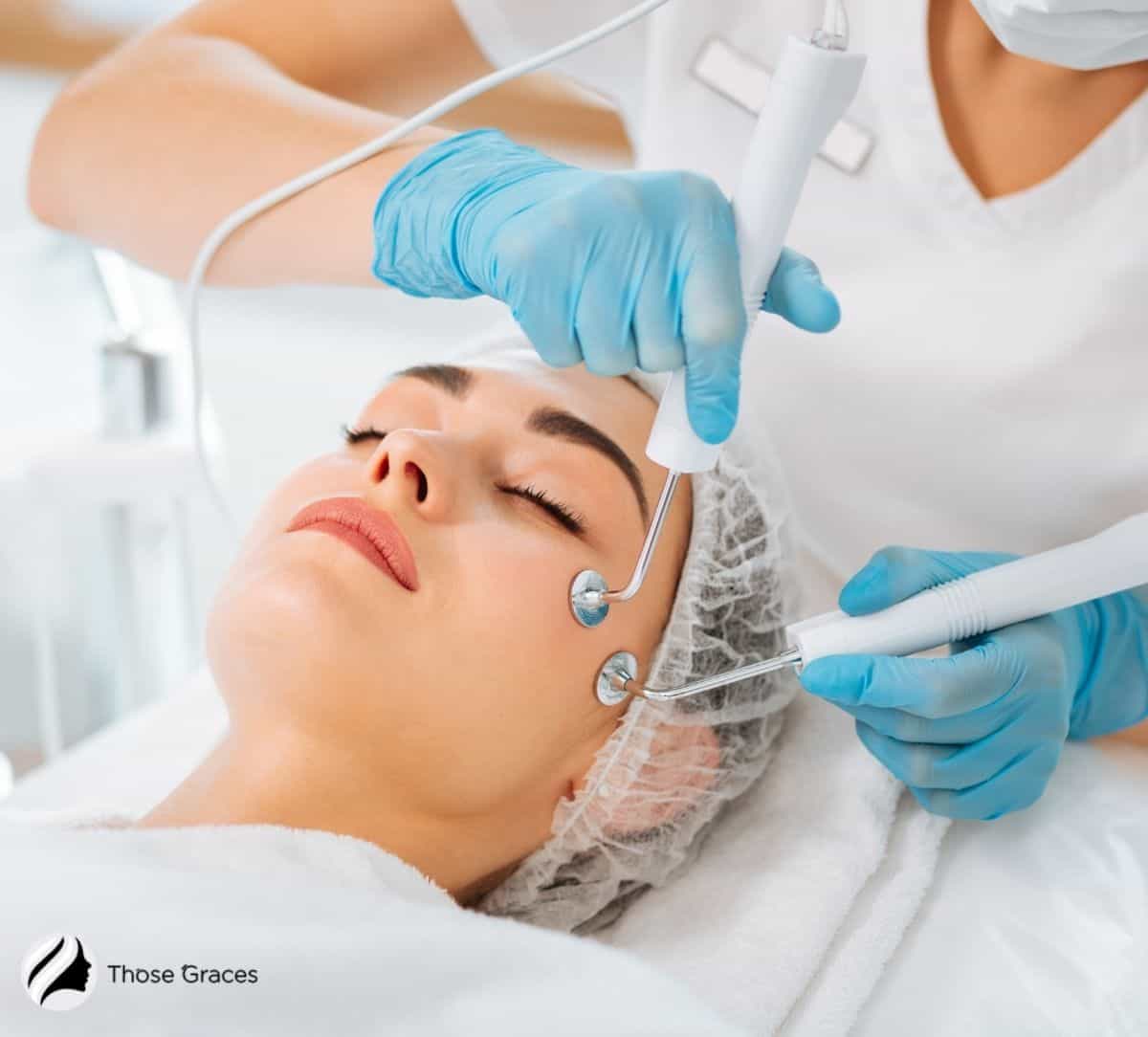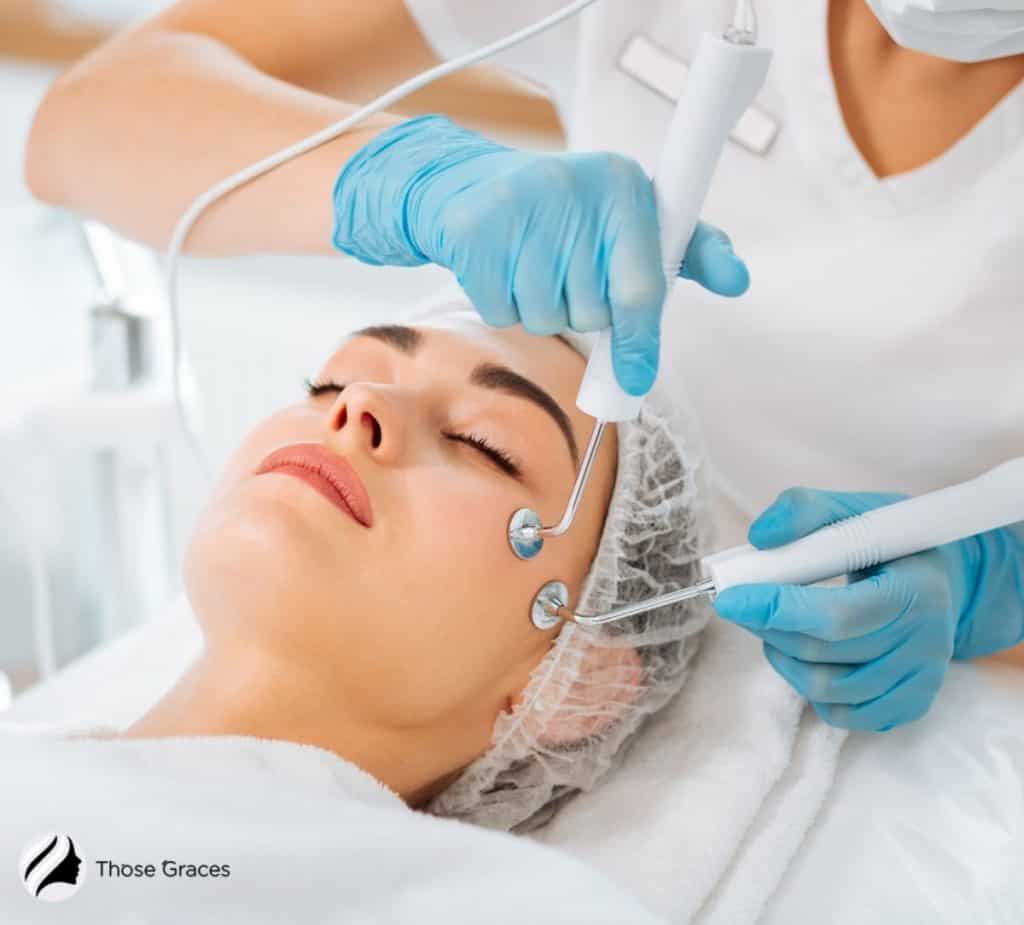 This facial treatment applies certain low-level electricity [1] that helps stimulate collagen, facial muscles, and elastin into your face.
This improves your face muscle tone and enhances the production of more skin cells. The microcurrent technology applied during your regular facial treatment stimulates collagen production and helps in facial toning.
You get an improved muscle tone, youthful skin, and improved skin health. You can use the best at home microcurrent machine, but if you have aging signs, office treatment is the best option.
How Often Should You Get a Microcurrent Facial?
When you start to get satisfied with the results from the initial microcurrent series, you can start the microcurrent maintenance treatment routine.
It's similar to workouts where you get improved metabolism [2]. The microcurrent facial treatments stimulate collagen production, increase protein synthesis and strengthen elastin fibers.
You need consistent treatments for your internal skin health to get improved. For the first two months, I advise you to use the microcurrent device one to three times per week.
After that, you need the microcurrent treatments once every month or two months for long-lasting results. But of course, this depends on your skin condition and age.
For your home cosmetic treatment, you can do the facial procedure [3] several times a week. Five to fifteen minutes a day is enough to get desired results from the microcurrent technology.
Watch this video on how to do facial sculpting at home.
How Long Does it Take To Get Results From Microcurrent?
Within five to six weeks of doing your microcurrent treatments regularly, you should probably have visible improvements in your facial muscle tone.
But like most of the other facial muscles treatments, don't expect to see instant results. The time you get to see results highly depends on your skin type.
There are skin types in which microcurrent facials offer quicker results than others. You need to discuss with your esthetician the professional microcurrent treatment series needed for your skin.
Like you do when doing body workouts, take before and after photos. This allows you to determine if you are getting the desired results and motivates you to continue with your microcurrent facial treatment.
You will be able to find out if the fine lines or wrinkles are reducing after some consistent treatments. Patience is critical to get long-lasting results.
ALSO READ: Microcurrent vs Radio Frequency
Is Microcurrent Worth It?
Microcurrent facials help tone and lift your facial muscles, jawline, and eyebrows. Microcurrent therapy works like massage by removing toxins and excess water from your skin.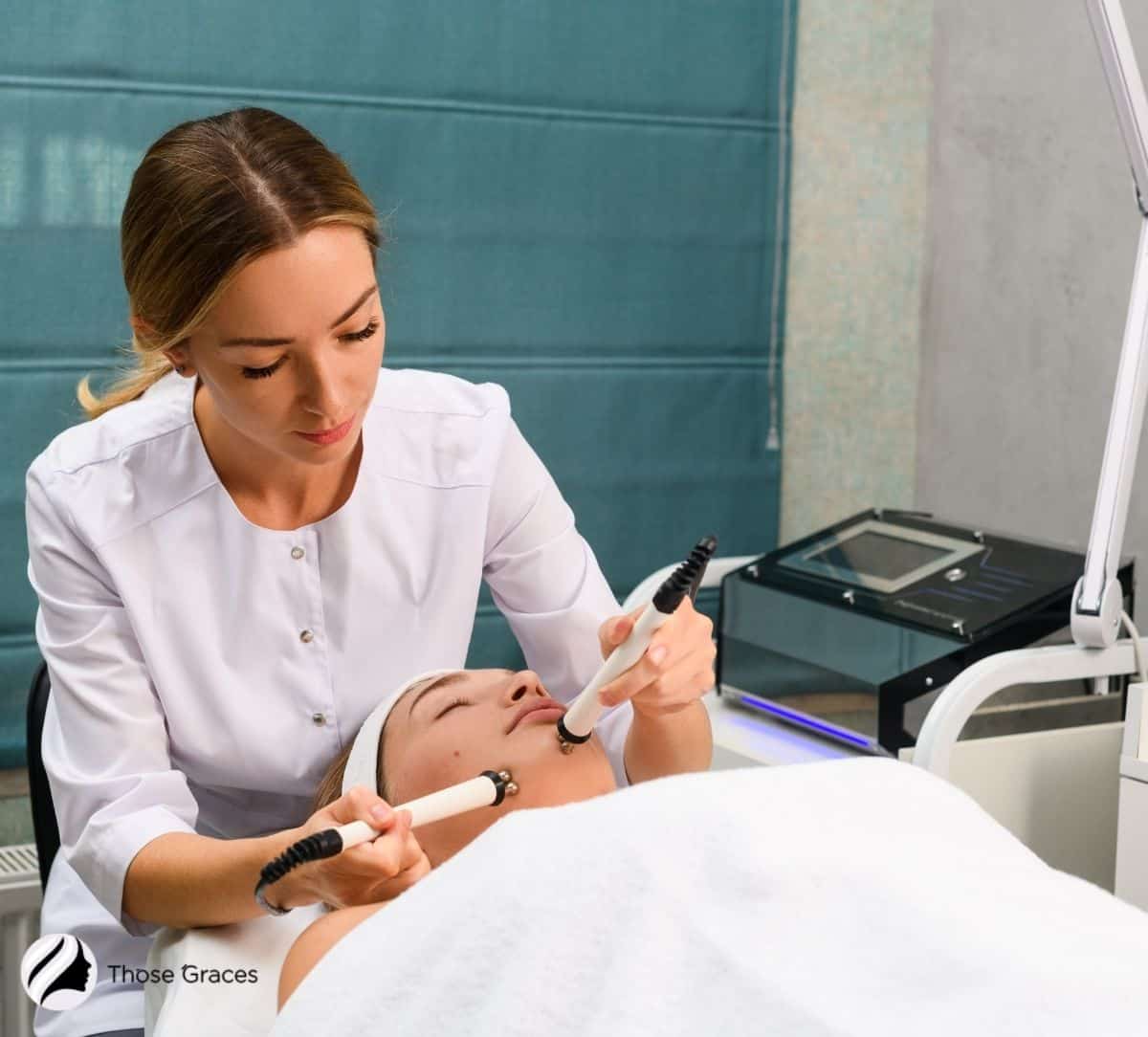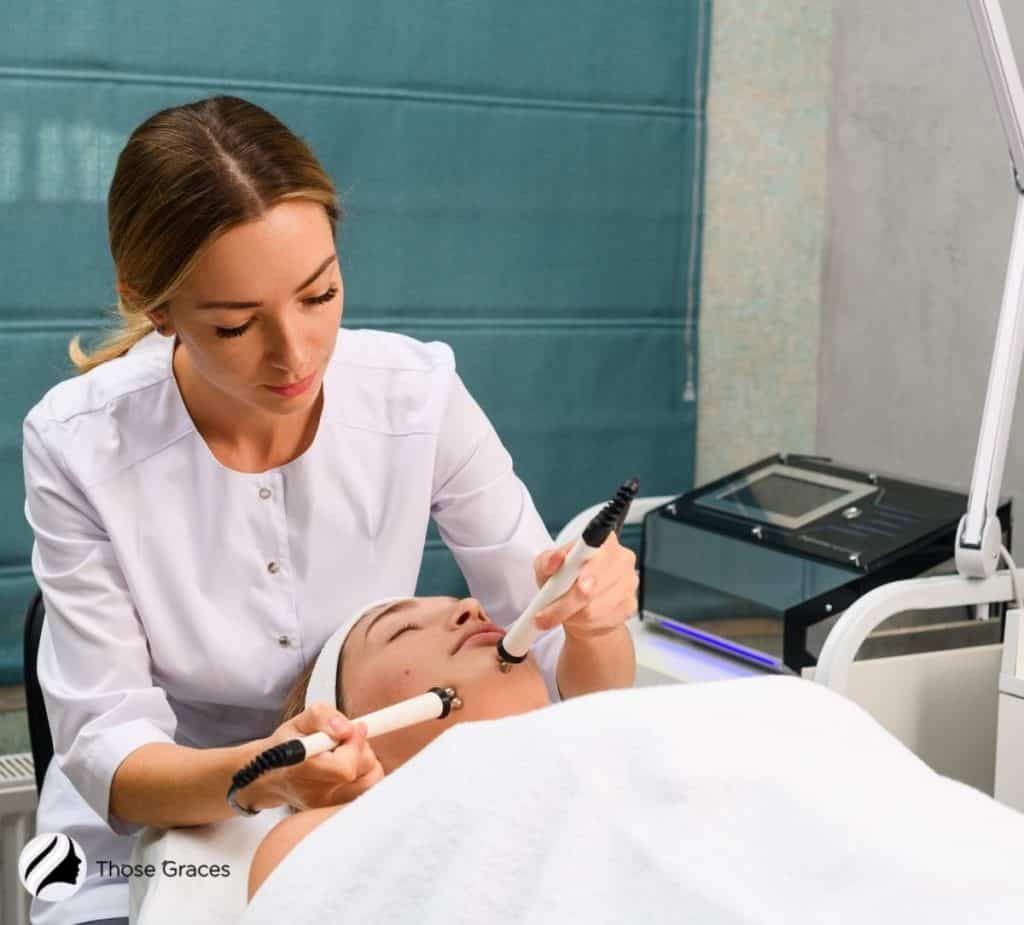 Consistent treatments enhance the increase in blood circulation and reduce wrinkles and fine lines. Microcurrent therapy also strengthens your facial muscles, toning your face.
With age, your body's natural current breaks down. This makes the skin sag, lose its contour, and develop wrinkles. Microcurrent facials offer energy boosts that move beyond your skin surface.
This makes your skin strong and eliminates aging signs, allowing you to have youthful skin.
Graceanne Svendsen [4], LE CME licensed aesthetician at Shafer Plastic Surgery and Laser Center, says "these treatments have immediate benefits with absolutely no recovery time."
Watch this video showing microcurrent treatment results.
Take your at-home skincare to the next level with our article on the best conductive gel for face – learn more and find your perfect match.
FAQs
What are the side effects of a microcurrent facial?
Some of the rare microcurrent facial treatments' side effects include drowsiness, fatigue and nausea.
Check our complete guide on NuFace negative side effects.
How long do the effects of NuFACE last?
The effects last for two to three days, after which you should go for a re-lift. To get better results with consistent treatments.
Do microcurrent treatments hurt?
Microcurrent facial treatments don't hurt. However, if you have sensitive skin, you will feel some discomfort if you don't adjust the microcurrent device well.
Can I do microcurrent facials at home?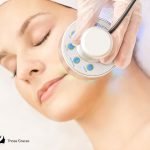 Yes. You can do microcurrent treatment at home if you have the right microcurrent tools and skills to perform cosmetic treatment.
How long does a single microcurrent treatment take?
The time differs, but a microcurrent facial treatment usually takes 40–60 minutes.
Conclusion
This cosmetic treatment will give you a more defined jawline and sculpted face with radiant skin. Undergoing microcurrent treatments is the same as going to exercise in a gym.
So, you have to perform several aesthetic procedures for more long-lasting results. It is an effective treatment that you can do in your home if you have the right beauty tool and microcurrent device.
You can also opt for professional microcurrent facial treatment.
Overall, microcurrent facial treatments will offer you great results that can last and will help you achieve your set beauty goals more effectively.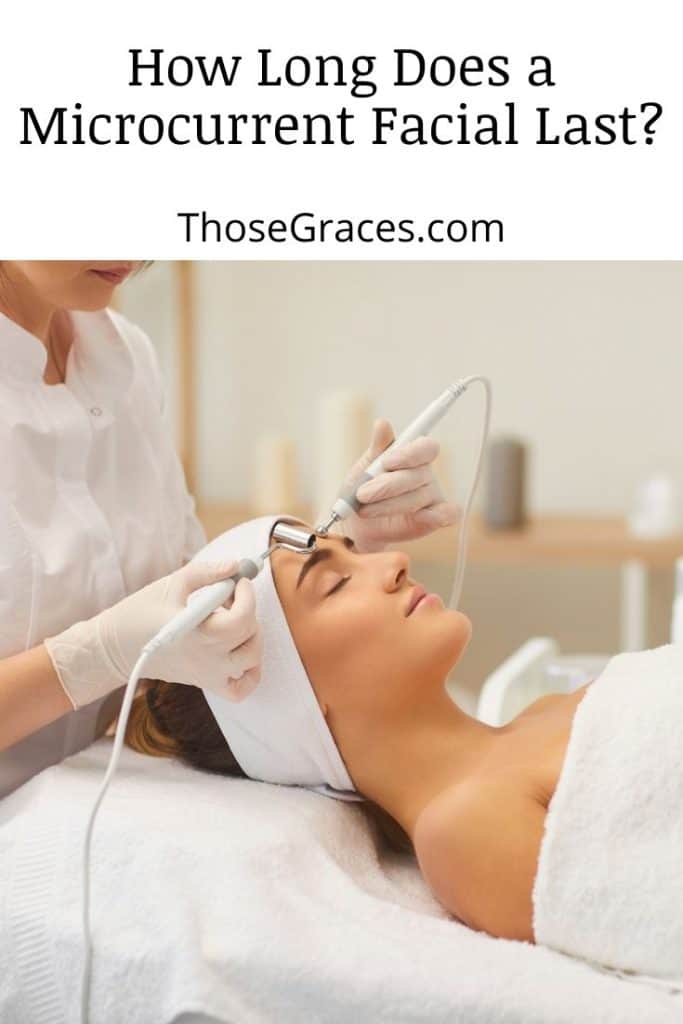 References
1. (PDF) Effectiveness of Electro-stimulation as a Treatment for Bell's Palsy: An Update Review [Internet]. ResearchGate. [cited 2022 Feb 24]. Available from: https://www.researchgate.net/publication/276500640_Effectiveness_of_Electro-stimulation_as_a_Treatment_for_Bell%27s_Palsy_An_Update_Review
2. https://www.researchgate.net/publication/351570024_Effect_of_Microcurrent_Stimulation_on_Pain_Shoulder_Function_and_Grip_Strength_in_Early_Post-Operative_Phase_after_Rotator_Cuff_Repair.
3. McMakin CR, Oschman JL. Visceral and Somatic Disorders: Tissue Softening with Frequency-Specific Microcurrent. The Journal of Alternative and Complementary Medicine. 2013;19:170–7.
4. Microcurrent Facial: How It Works, Professional vs. At-Home, Costs & More [Internet]. Healthline. 2019. Available from: https://www.healthline.com/health/beauty-skin-care/microcurrent-facial#TOC_TITLE_HDR_1