Have you ever wondered how Korean women (actually the whole of South Korea) have such white and fair skin?
It's not a secret at all — it's deep-rooted in an unrealistic beauty standard where people think "the lighter, the better."
If you came to this article to find tips for skin whitening, you will, but for people who have darker or whiter areas and want more even skin.
Reflect on this culture and find out how you are more beautiful than you think!
What's With the South Korean Pale Skin Obsession, anyway?
South Korea is often regarded as the global epicenter of cosmetics and skincare innovation, and rightly so.
Consumers on a quest to recreate the long-coveted after glowy, glassy, dewy skin using numerous products have followed the trend in the Korean industry and in every corner of the globe.
But Why is This Problematic?
This obsession with Korean skin whitening products and Korean cosmetics finds itself in the roots of racism, specifically colorism.
Colorism [1] is a type of oppression in which light-skinned members of the same ethnic group are treated better. It has enormous impacts, but it is even instigated, especially by the cosmetics industry.
Slavery [2] caused a desire for lighter skin tones, and since then, people have used and continued to employ a variety of measures to judge someone's worth in society.
You can use Korean products and strive for beautiful skin, but remember to do it for yourself, to have healthy skin. Not whiter skin, as Korean and western beauty standards inquire.
A Multi-Billion Dollar Industry
Especially in the growing digital age, the idea and mindset of having white skin is being passed down to younger generations.
Global Industry Analysts [3] found that the global spending on skin lightening will triple to $31.2 billion (£24 billion) by 2024.
This multibillion-dollar industry includes laser treatments, skin bleaching, steroid cocktails, chemical peels and whitening pills, all of which have varying degrees of effectiveness and health concerns.
Stanford Graduate Business School student Chika Okoro [4] said in a Tedx Stanford session, "Despite the harmful toxins that are present in these products, people are still willing to take the risk and use them in order to achieve what they are led to believe is beautiful."
But why?
From a young age, we are bombarded with images of light-skinned people in great social positions. This creates an imaginary idea that whither skin is better.
Like I said, this is imaginary, unreal. The best skin tone is the one you have.
Why Would I Actually Need to Whiten My Skin?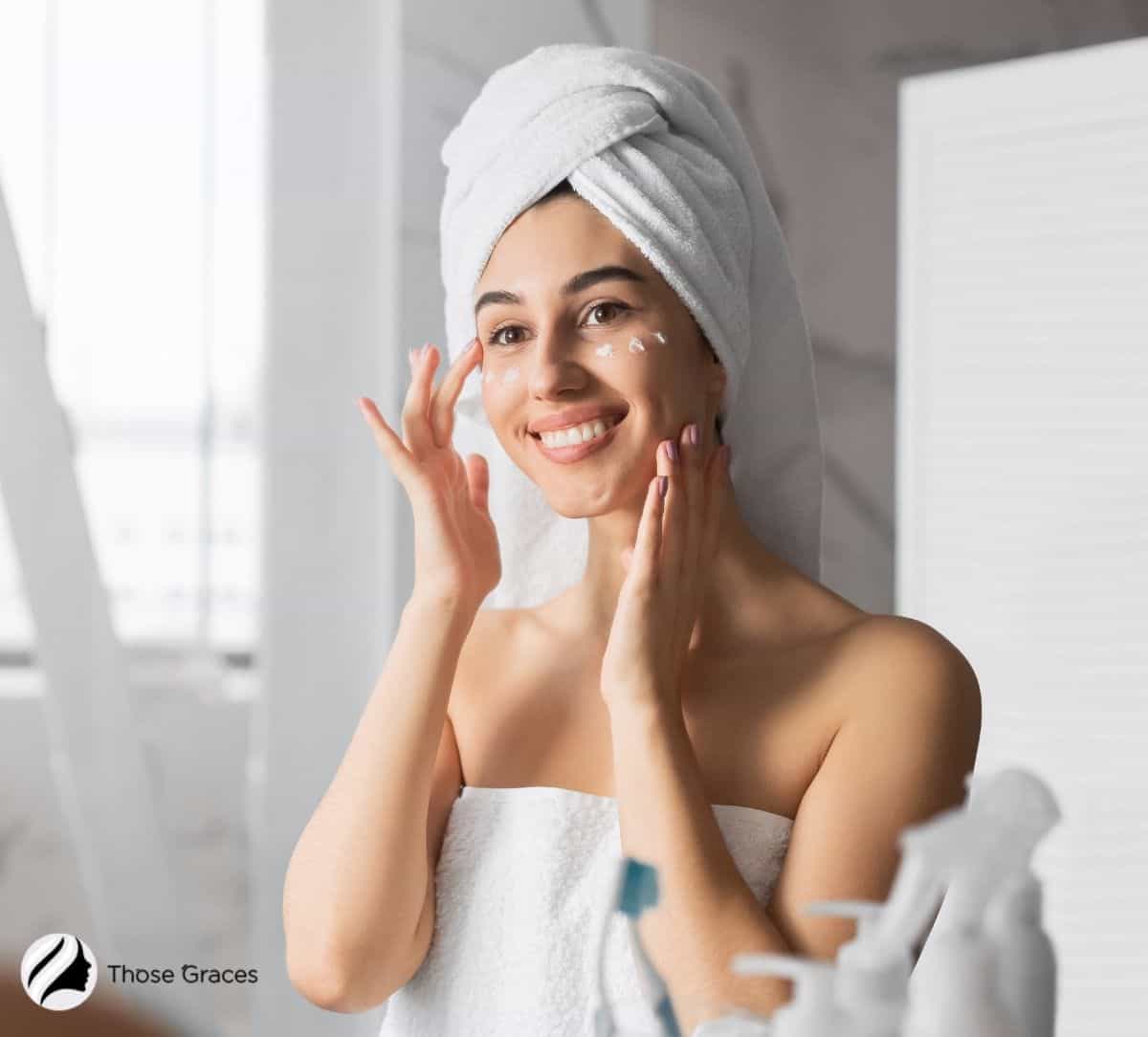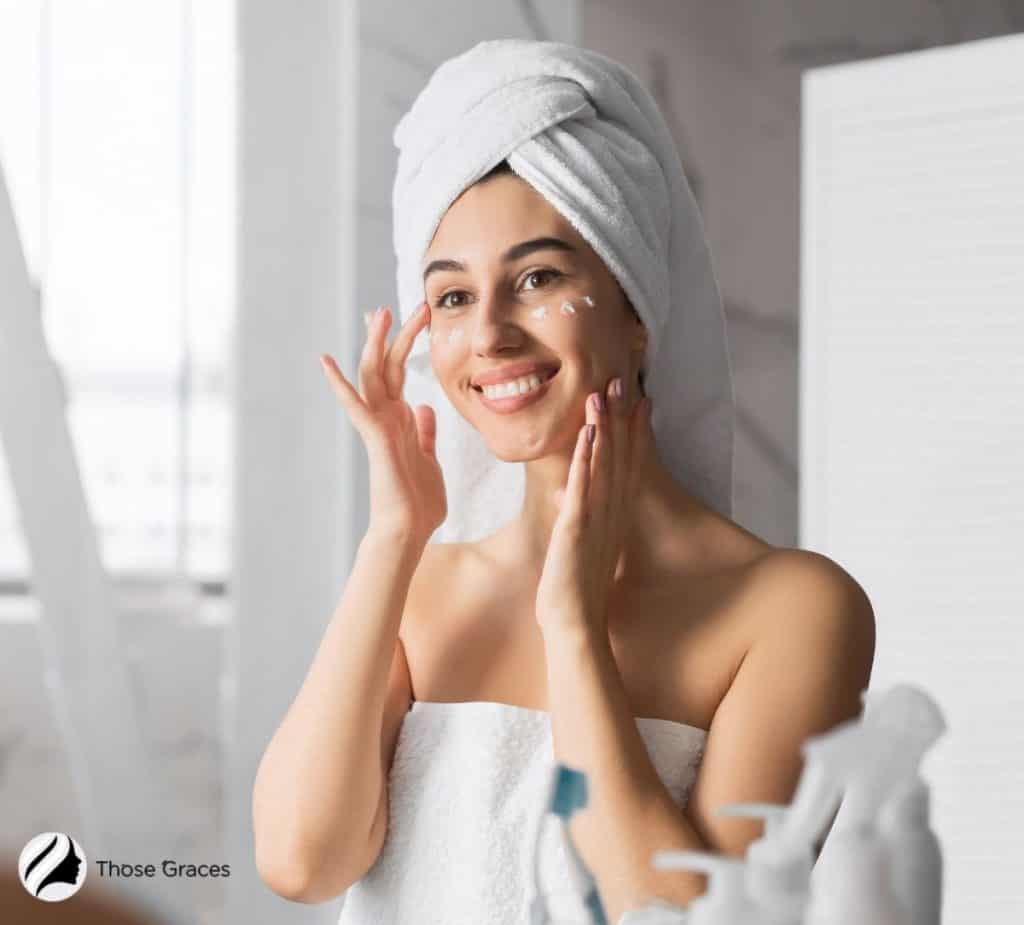 Use skin whitening to lighten dark spots on the skin and achieve a more even skin tone.
It's typically used to conceal birthmarks and dark areas (melasma).
Skin-lightening methods operate by lowering the amount of melanin in the skin's concentration or production. Melanin is a pigment that gives skin its color and aids in sun protection.
Choosing to try a skin treatment for whitening is a big step. It can be costly, time-consuming, and unpredictable in terms of results.
If you're considering it, be sure you're certain about why you want to try it and don't rush into it. With that, here are some tips.
CHECK: The Best Korean Foam Cleansers
Tips for More Even Skin
From Korean beauty products to the basics of the Korean beauty industry, here are some tips:
#1 Use Moisturizer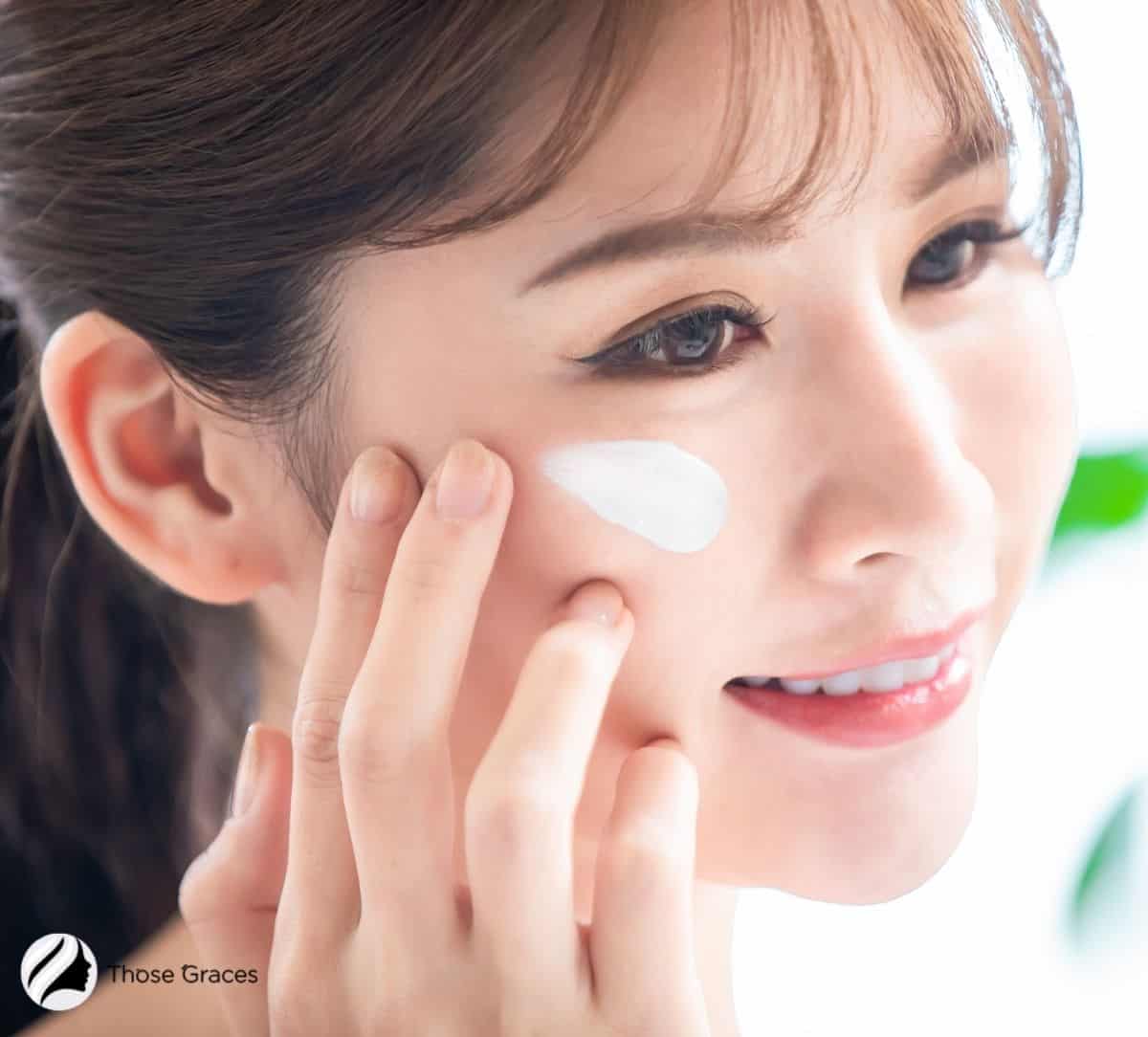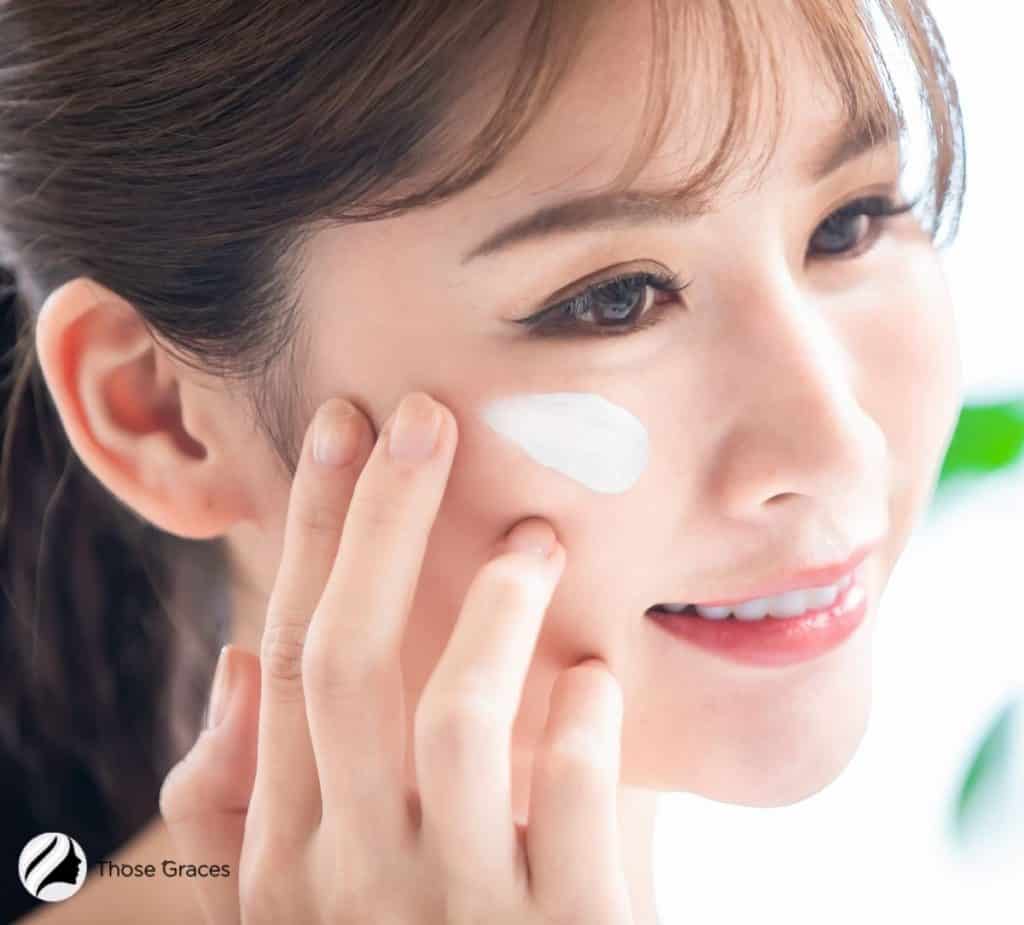 Cleanse and moisturize your skin every day, especially after you shower, avoiding oily skin and dry skin and getting rid of dead skin cells.
Ensure that you use a gentle cleanser that will not clog your pores. Look for one that says it's "noncomedogenic."
I recommend that you do a facial massage with the cleanser. Your skin deserves that love! After that, rinse with warm water and pat the skin dry with a clean cloth.
According to research, black skin loses moisture faster than lighter skin tones [5].
So apply a daily moisturizer that contains humectants, such as glycerin or hyaluronic acid, to avoid this and keep the skin from looking ashy. Humectants help the skin keep moisture, regardless of skin type.
Make sure to also check our list of Korean oil cleansers.
#2 Use a Sleeping Mask for Your Night Skincare Regimen
According to a study, our skin cells [6] rotate and work their best at cell recovery as we sleep.
Hyper-moisturize then works on a tired complexion at this perfect moment.
To counteract any dullness, I like to use an intense sheet mask or seaweed face masks with eye cream underneath. When you wake up, your face will have lost weeks of wear and tear.
#3 Create an HD Skin by Blurring
Try the Korean blurring technique [7]. This entails wiping out and "blurring" unwanted marks with one or more smart coverage products and a makeup brush.
You can blur like a pro if you use an air-cushion foundation, which is a signature Korean beauty product that flexes from ultra-sheer to total coverage with each application without looking heavy and cakey.
This light skin application will not cause any skin irritation and instead improve your skin quality by "blurring" any marks to achieve flawless skin.
#4 Wear Sunscreen at All Times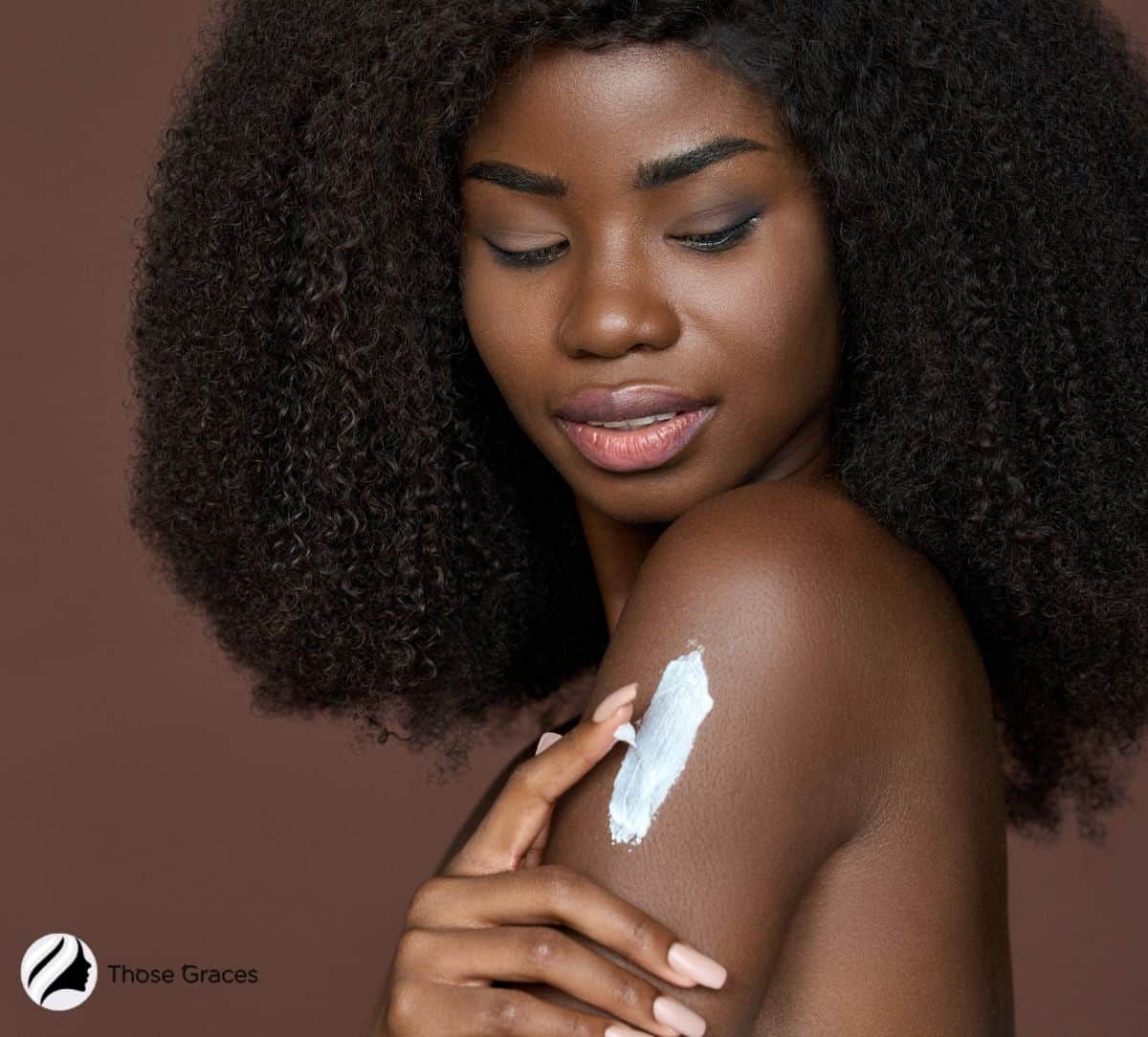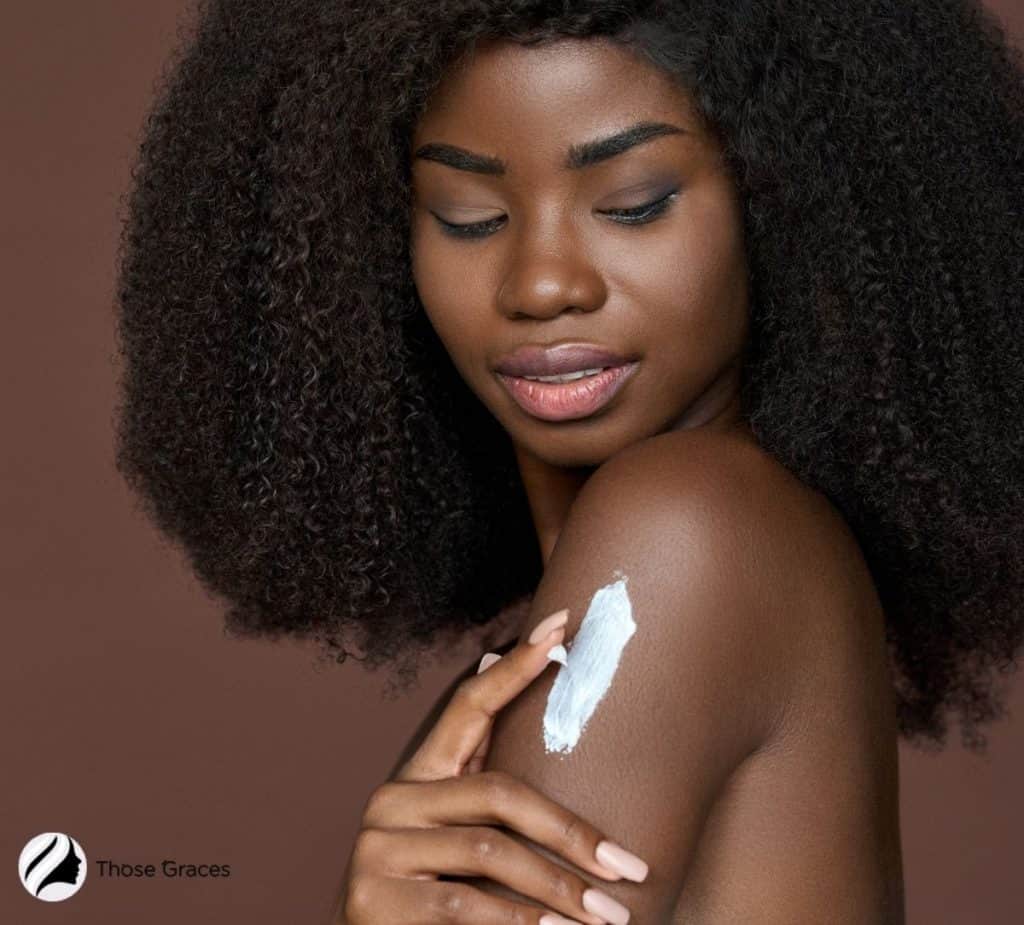 One common misconception is that black people do not require sunscreen protection. This is false, and everyone should shield themselves from the sun.
People with dark skin are less likely to get skin cancer as a result of sun exposure, but they are more likely to die from it if they do get it. This could be due to the fact that it is more difficult to detect and diagnose.
Sun exposure can also induce dark blotches on black skin, such as those associated with melasma. It can also darken spots that already exist.
The American Academy of Dermatology (AAD) [8] recommends wearing waterproof sunscreen with a sun protection factor (SPF) of at least 30 that protects against both UVA and UVB rays. This is called a broad-spectrum defense.
#5 Have Extensive Skincare Regimes
Layering is the biggest game-changer of all cosmetic products in South Korea, in my opinion. The majority of people only use a face wash and moisturizer.
But exfoliating, toning, essence, and sleeping packs should never be overlooked as skincare products.
Below, I included a video clip that shows a skincare routine for black skin to achieve Korean skin beauty.
Other Considerations
Consider Hyperpigmentation Treatments
People of all skin tones can be affected by hyperpigmentation or regions of skin discoloration.
Although sunscreen can help prevent new hyperpigmentation patches from forming, it cannot remove existing dark spots. It can, however, prevent existing dark patches from becoming much darker.
People might use a specialist product to decrease the appearance of existing dark spots. Ingredients saw in these include the following.
Retinoids.
Hydroquinone.
Vitamin C.
Kojic acid.
People should use these products with caution, especially hydroquinone and kojic acid because too much of them can irritate the skin. Talk with a dermatologist about your skin concerns before using them.
Maintain a Healthy Diet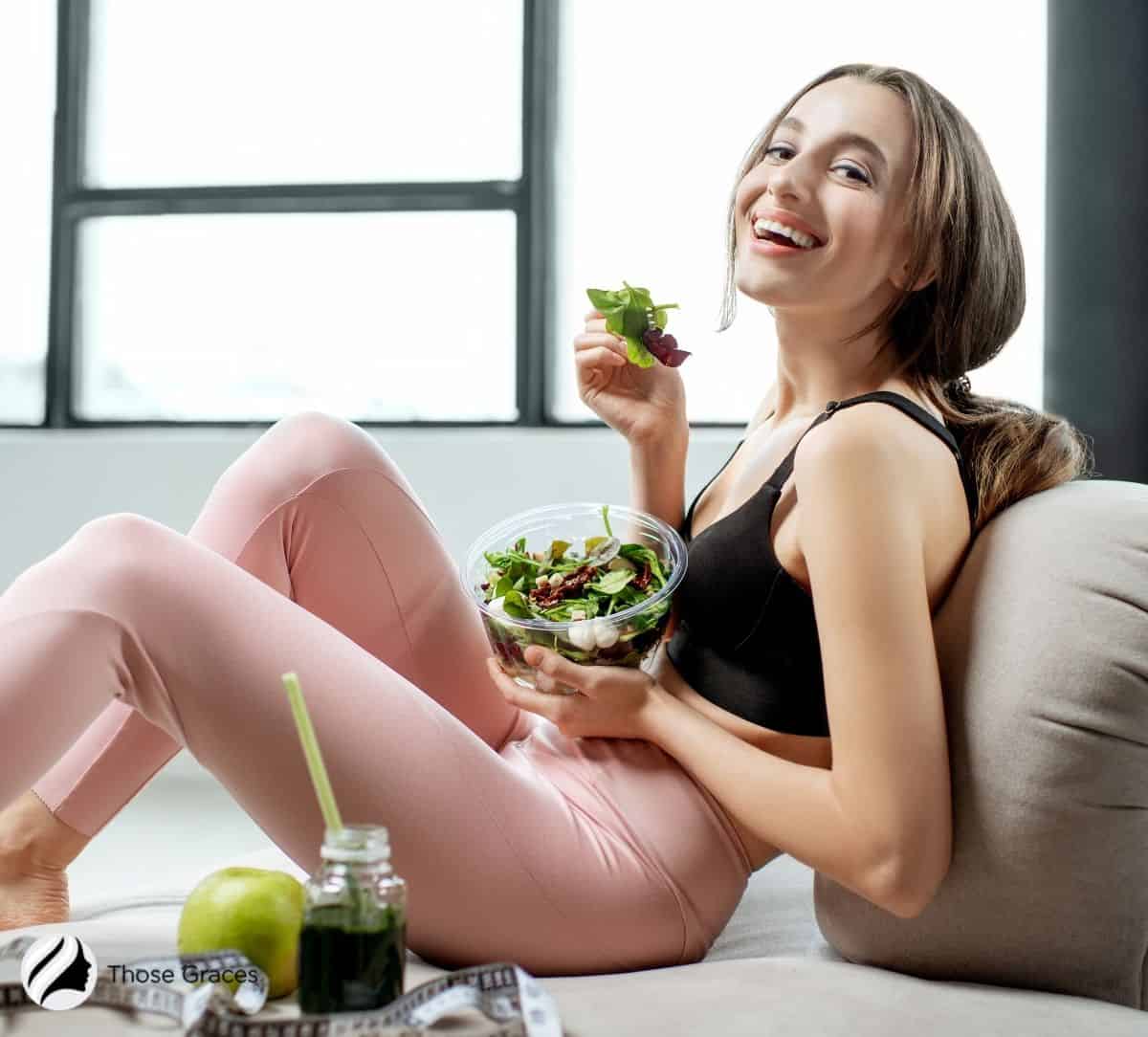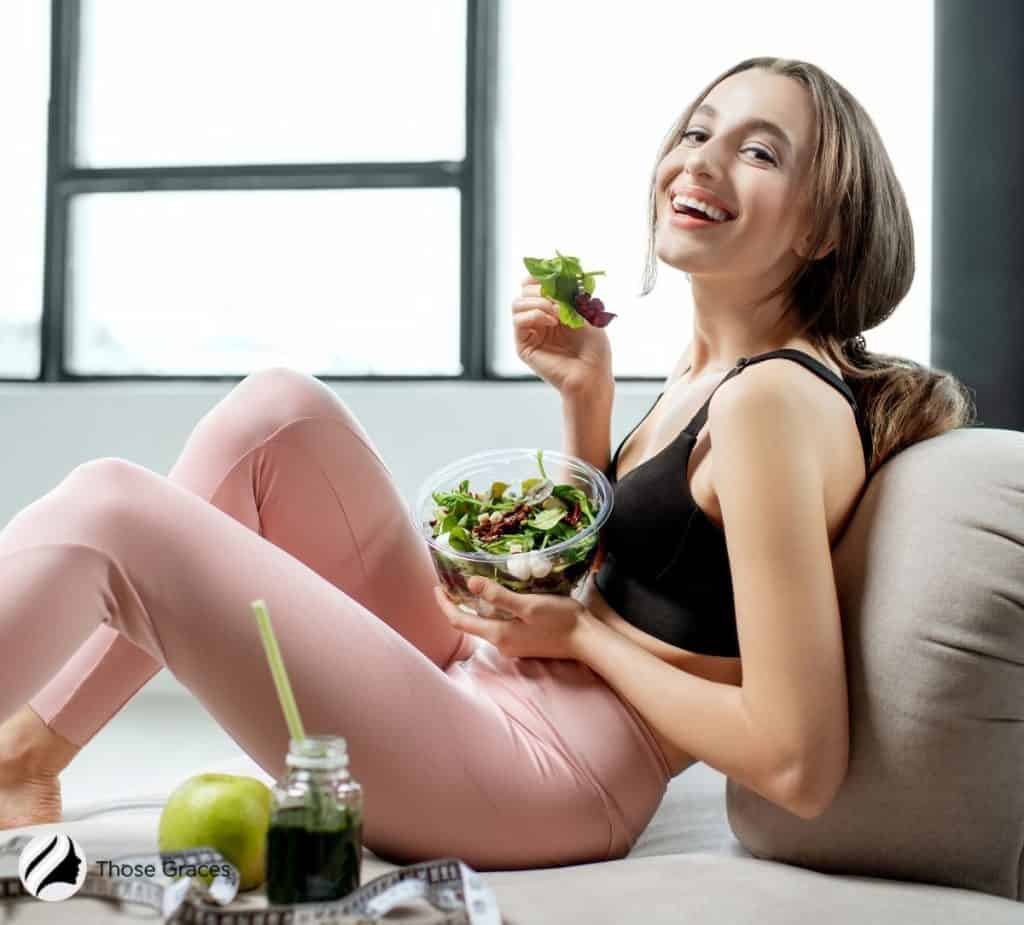 The foundation of good skincare begins with the inside. Eat a healthy diet rich in the following nutrients to provide skin with the resources it requires to create and repair itself.
Veggies and fruits.
Grains in their entirety.
Healthy fats, such as almonds, avocado and olive oil.
Lean protein sources, such as fish, eggs, lentils and tofu.
Limiting alcohol consumption and avoiding processed and sugar-laden foods may also assist in improving skin health. Certain skin diseases, such as psoriasis [9], may be exacerbated by alcohol.
People with skin conditions like acne or eczema should consult a dermatologist to see if there are any foods that aggravate their symptoms.
FAQs
Is this skincare regimen too expensive?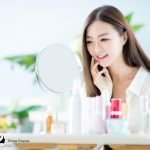 A skincare regimen doesn't need to be too expensive. I would suggest investing in the products that work best for you. There are many affordable options out there that can give great results.
What brands should use to get started with the Korean Skincare Routine?
I recommend starting with a budget-friendly option such as Mizon, a Korean skincare brand that uses snail extract from the soil of Jeju island. It is effective and won't cost you an arm and a leg.
How do I know if the Korean Skincare Routine works for me?
Give it time, use it every day and see the results for yourself.
Conclusion
I know such unrealistic beauty standards are hard to achieve.
Even the beauty, fashion, and entertainment industries show that a system that promotes whiteness is still in place.
But you don't need to have white skin like Koreans. Do the best for your own skin tone.
If you want to keep your skin tone or blemishes from darkening, focus on sun protection, exfoliation, and skin barrier preservation.
After you've established your preventative system, you can focus on using the proper products and eating the right foods to lighten your skin tone and other pigmentation disorders.
This two-pronged approach to prevention and maintenance will completely transform your skincare regimen and diet, allowing you to get more even skin in a more natural and holistic way.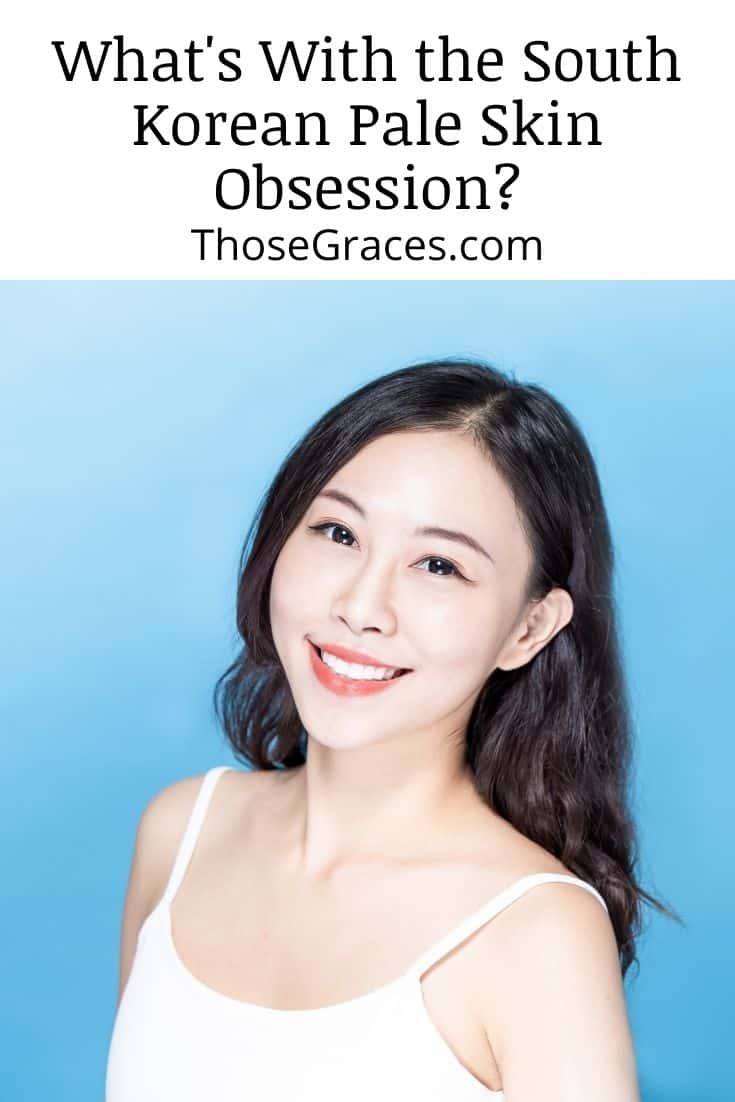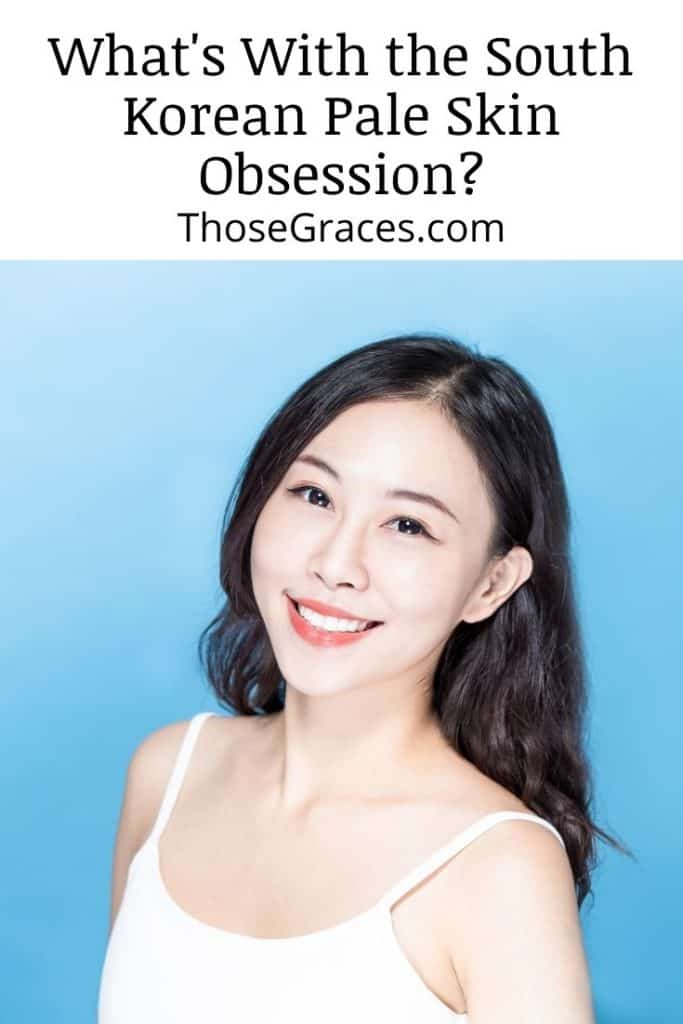 What is your opinion on this topic? Please share below!
References
1. Bagalini A. Colourism: How skin-tone bias affects racial equality at work [Internet]. World Economic Forum. 2020. Available from: https://www.weforum.org/agenda/2020/08/racial-equality-skin-tone-bias-colourism
2. Jones T. The Significance of Skin Color in Asian and Asian-American Communities: Initial Reflections [Internet]. 2013. Available from: https://www.law.uci.edu/lawreview/vol3/no4/Jones.pdf
3. Abraham M-R. Dark is beautiful: the battle to end the world's obsession with lighter skin [Internet]. the Guardian. The Guardian; 2018. Available from: https://www.theguardian.com/inequality/2017/sep/04/dark-is-beautiful-battle-to-end-worlds-obsession-with-lighter-skin
4. Okoro C. How colorism shapes our standards of beauty [Internet]. www.ted.com. 2016. Available from: https://www.ted.com/talks/chika_okoro_how_colorism_shapes_our_standards_of_beauty?language=en
5. Wan DC, Wong VW, Longaker MT, Yang GP, Wei F-C. Moisturizing Different Racial Skin Types. The Journal of Clinical and Aesthetic Dermatology [Internet]. 2014;7:25–32. Available from: https://www.ncbi.nlm.nih.gov/pmc/articles/PMC4086530/
6. Greco V, Bergamo D, Cuoccio P, Konkoly KR, Lombardo KM, Lewis PA. Wearing an Eye Mask During Overnight Sleep Improves Episodic Learning and Alertness. bioRxiv [Internet]. 2022 [cited 2022 Feb 23]; Available from: https://www.biorxiv.org/content/biorxiv/early/2022/01/22/2022.01.20.477083.full.pdf
7. STORY S. Korean Beauty's Blurring Technique [Internet]. STYLE STORY. 2020 [cited 2022 Feb 23]. Available from: https://stylestory.com.au/blogs/style-story/korean-beauty-s-blurring-technique#:~:text=Blurring%20is%20a%20popular%20K
8. American Academy of Dermatology. Sunscreen FAQs [Internet]. Aad.org. 2019. Available from: https://www.aad.org/public/everyday-care/sun-protection/sunscreen-patients/sunscreen-faqs
9. Felman A. Psoriasis: Symptoms, types, and treatment [Internet]. www.medicalnewstoday.com. 2019. Available from: https://www.medicalnewstoday.com/articles/52457