These Halloween nails are so much fun and a tad bit spooky as well.
If you're looking for awesome nail designs that everyone will love, think about wearing these to your next Halloween party!
Use these nail designs as inspiration to make other super fun ideas, too.
Don't forget to check our best nail subscription box review!
Our Top Picks
This post contains affiliate links. We earn a commission if you make a purchase at no extra cost to you.
Check out the table for a quick overview of our favorite nail polishes to use for these designs, then read on for more details!
13 Halloween Nail Designs
These Halloween nail designs are great for all different levels of nail decorators.
Even if you're just starting out and having fun designing your nails, you can easily make some of these or use them to create a style that everyone is going to love.
Use these as a fun way to add a cool look to your nails.
#1 Chester the Pumpkin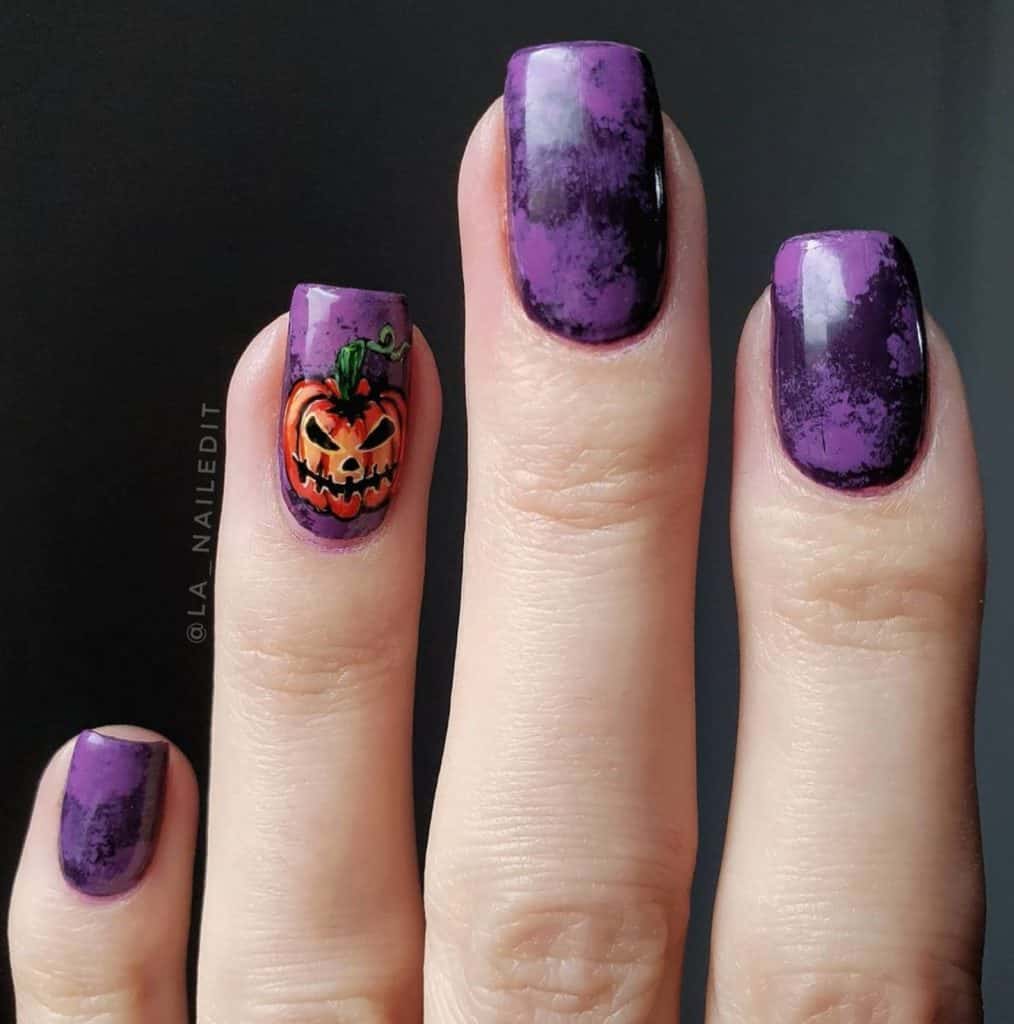 We could all use a little pumpkin in our lives, especially during Halloween time!
Get monthly nail art kits delivered right to your door!
CHECK: Pretty Indie Style Nails
#2 Boo Nails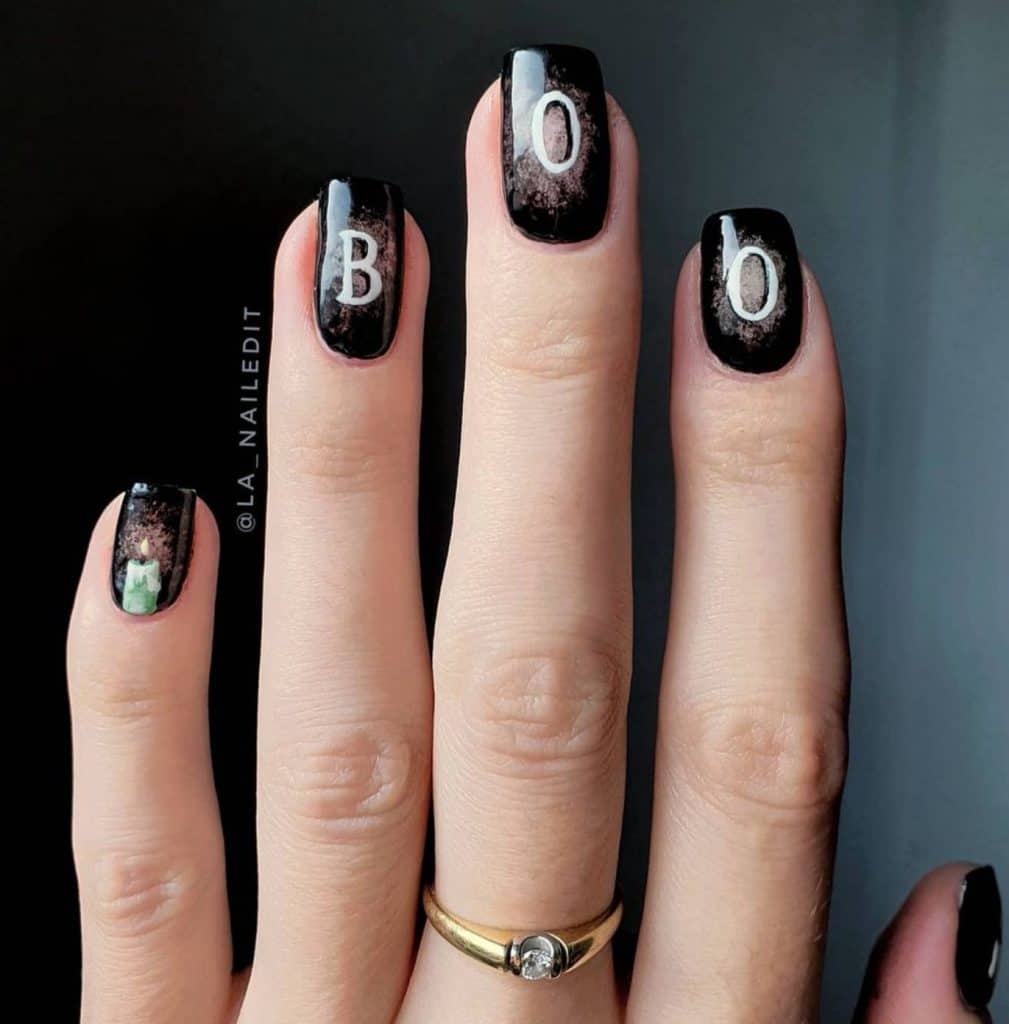 A fast and easy way to get that spooky look with a lot of style and class, too.
Try this all-in-one nail paint for a better look!
#3 Insane in the Membrane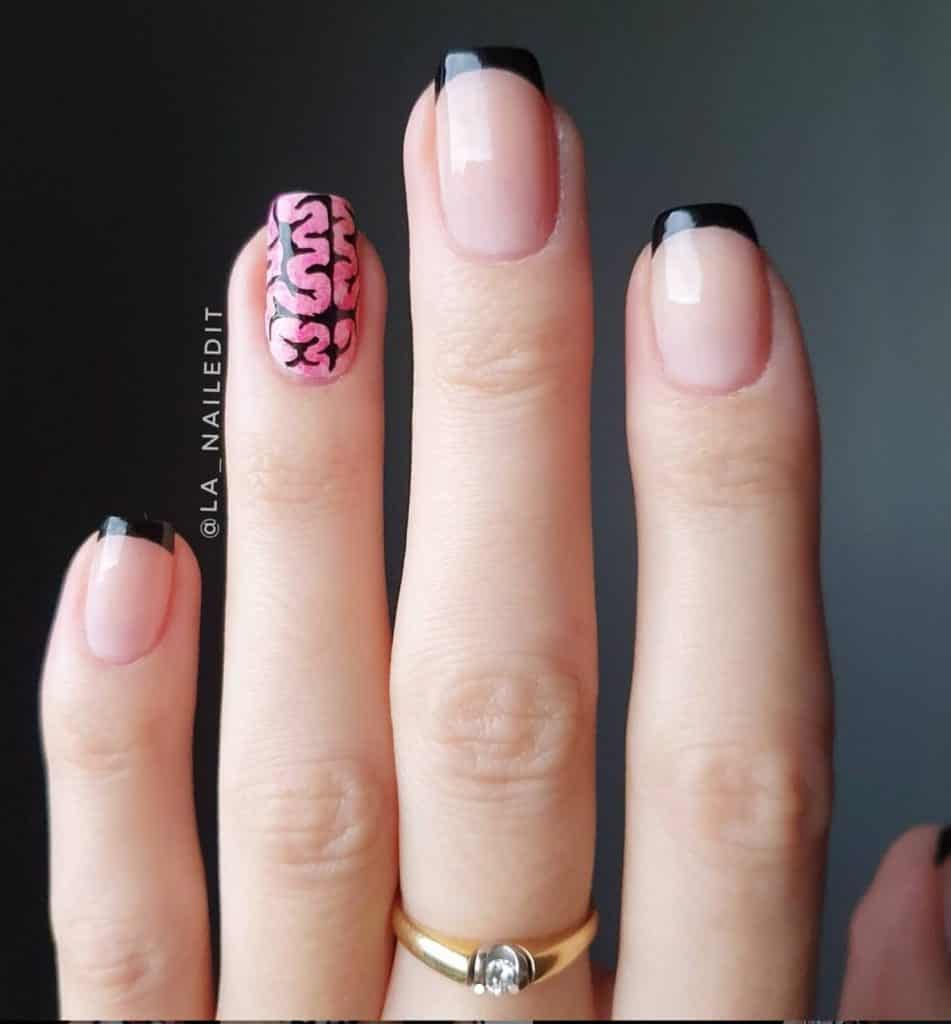 Who says that your nails couldn't be a bit brainy? Perfectly spooky!
CHECK: Fiberglass Nails Vs Acrylic Nails
#4 Black Kitty
You gotta love the fun tutorial and look of this cute little kitty cat!
Try this to help get rid of dry skin and raggedy hangnails!
#5 Almost Halloween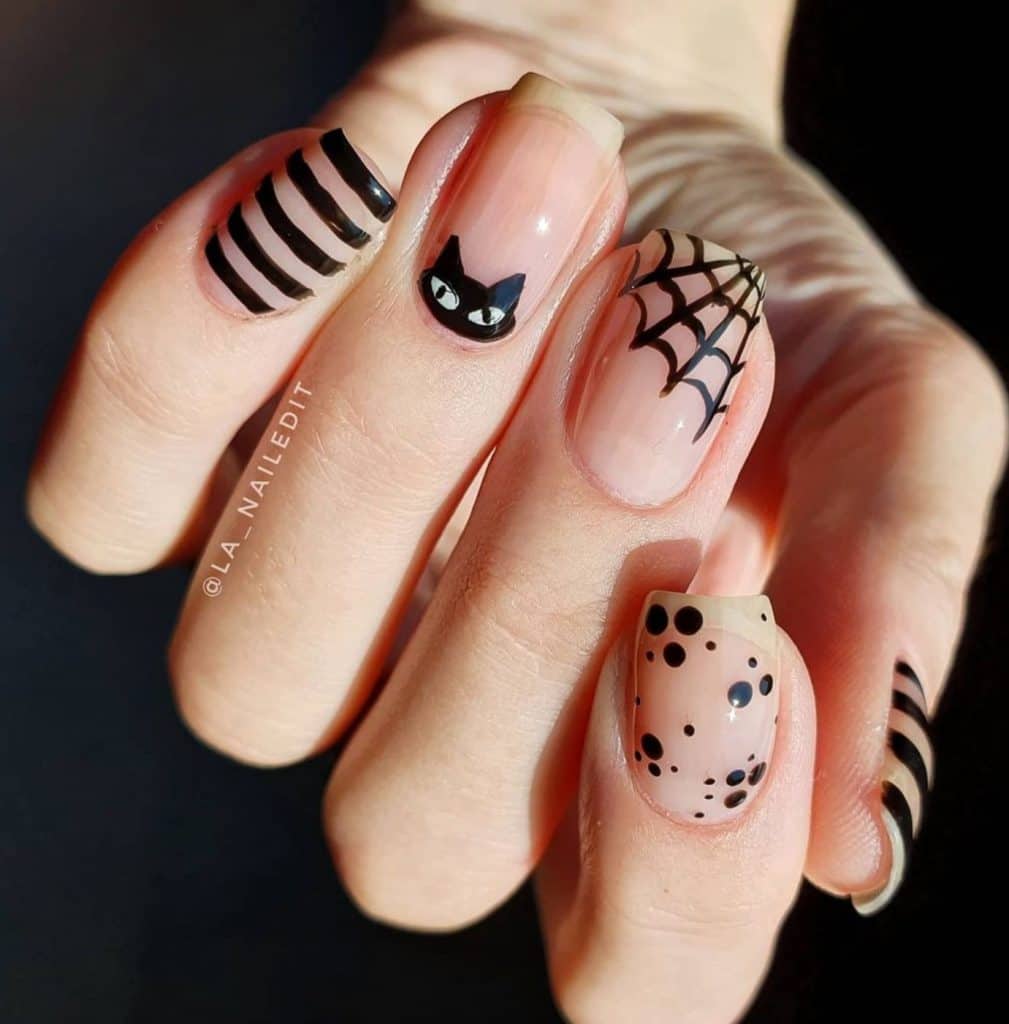 If you're looking for a festive look, get all the fun spooky looks here!
ALSO READ: Coffin Autumn/Fall Nail Ideas
#6 Black and Glitter
Dark nails with gold glitter are a great gothic look!
Lock in your gel nail colors and keep them vibrant with this amazing lamp kit!
#7 Pastel Skulls
The bright colors mixed with the skulls give a super cool look.
#8 Halloween Eggshell
The subtle fall colors are perfect for a chic Halloween look.
#9 Blood Red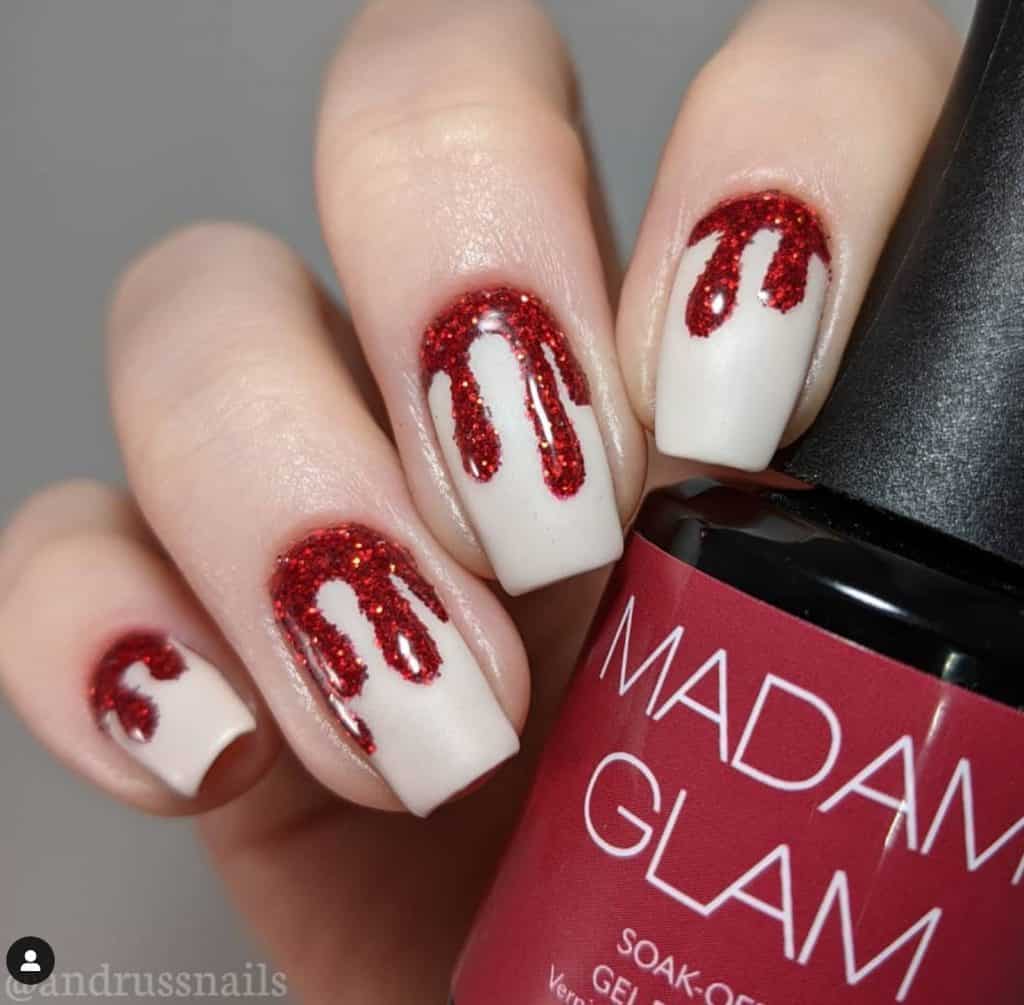 Talk about a great way to grab attention!
This kit is everything you need for gorgeous glittery nails!
#10 Spooky Time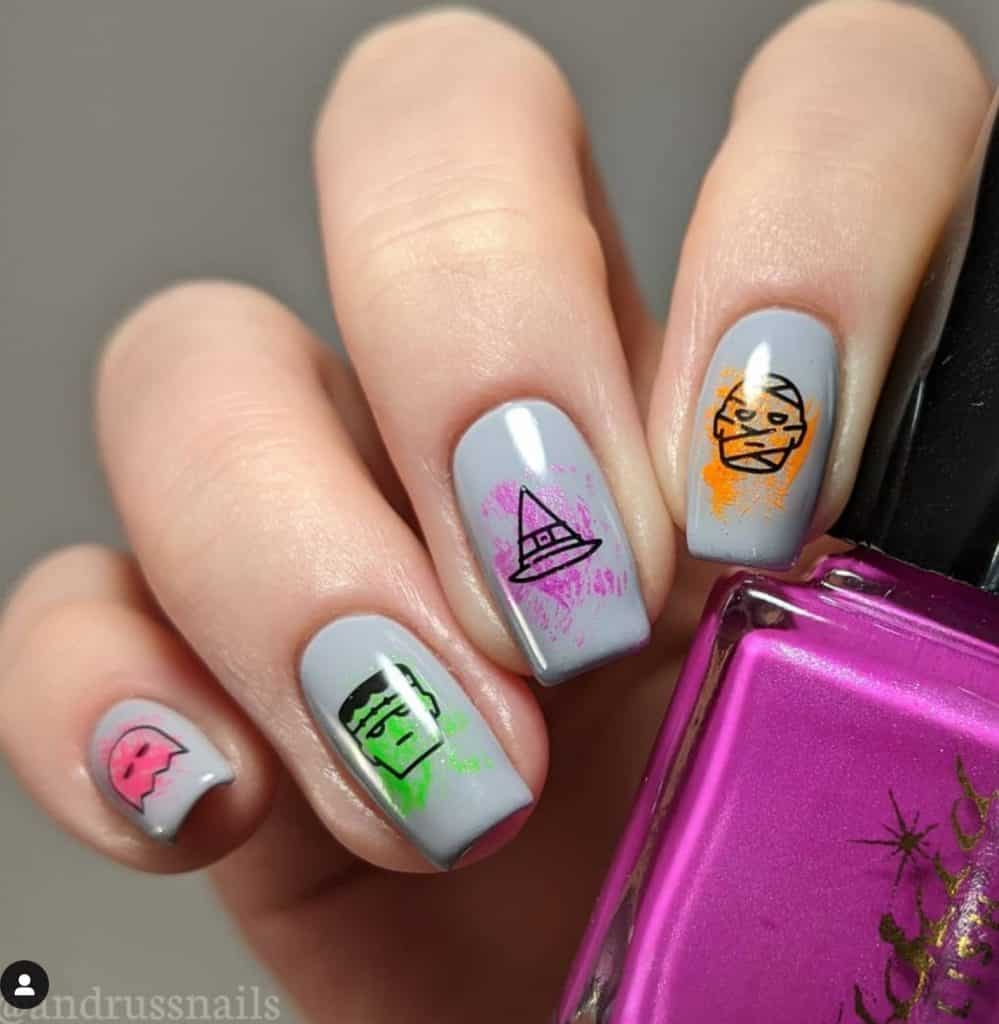 Cute idea for a variety of Halloween favorites!
These colors are the perfect complement to just about any Indie nail art design!
#11 Tiger Print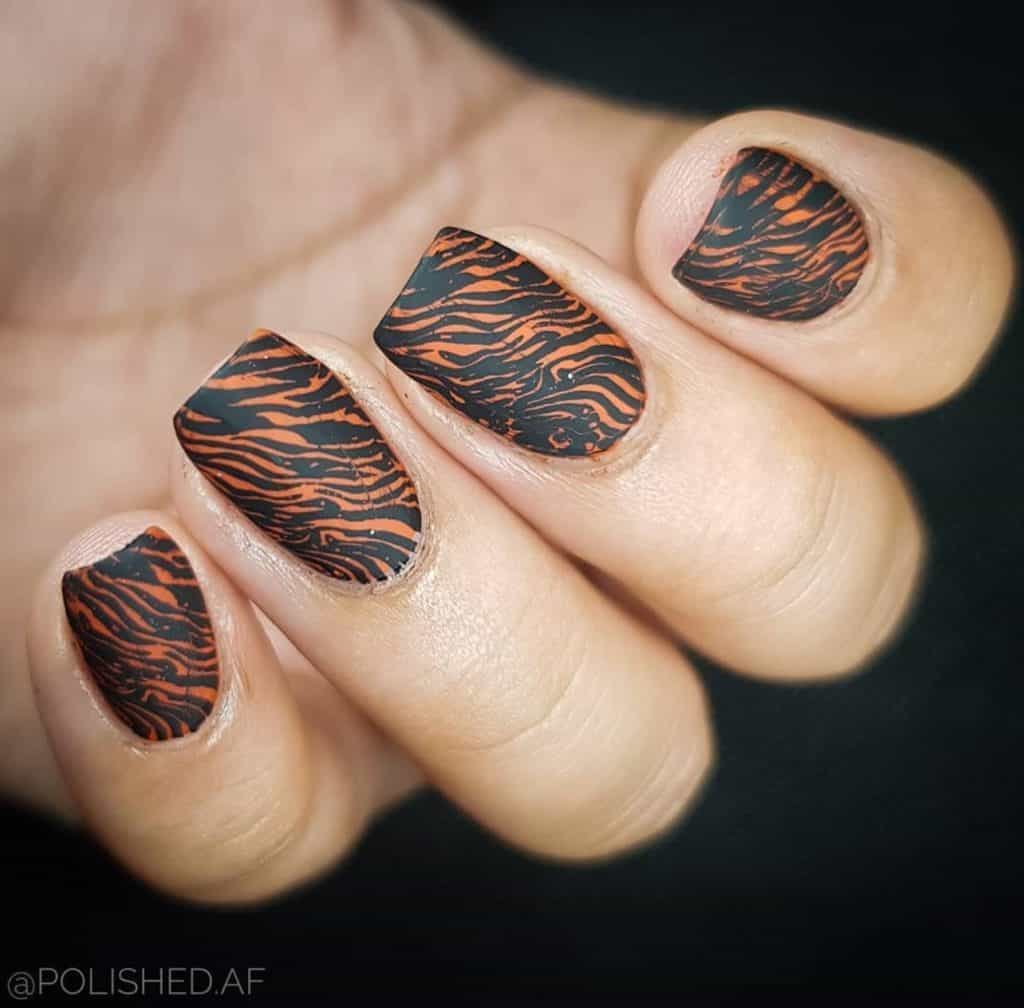 You're going to love the look of this orange and black nail pattern.
Make your gel nail polish last longer with this base coat!
#12 Fancy Nails
This is a fun and elegant look for Halloween that everyone will love.
#13 Blood Drip
A fast and easy way to get a seriously spooky look.
Check out this video for a quick recap: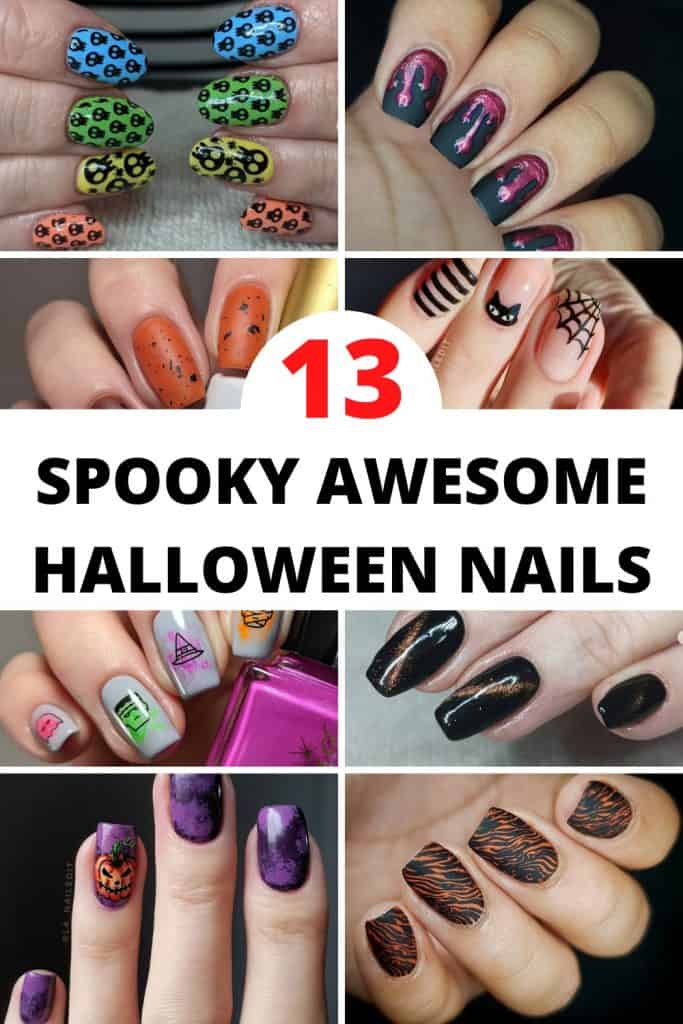 What are your favorite Halloween nail designs? Please share with us below!