Are you looking for some enjoyable and funky Indie nail designs to show off your personality?
We've got you covered!
The Indie nail designs below offer a wide variety to choose from to see which ones you're hoping to recreate!
Let's check them out!
Don't forget to also check our list of gel nail subscription boxes!
Our Top Picks
This post contains affiliate links. We earn a commission if you make a purchase at no extra cost to you.
Check out the table for a quick overview of our favorite nail polishes to use for these designs, then read on for more details!
30 INDIE NAIL DESIGNS TO TRY
This list of nail designs will give you so many fun ideas on creating a simple look for your nails or one that is a bit more detailed.
Each one has an Indie look or vibe and is stunning, too! The first 20 come from our favorite Instagram nail artists and are great if you already have a general idea of how to paint your nails.
The last 10 tutorials from YouTube influencers are better if you need a bit more guidance. As always, have fun painting your nails to put your own spin on them as well.
#1 Indie Pastel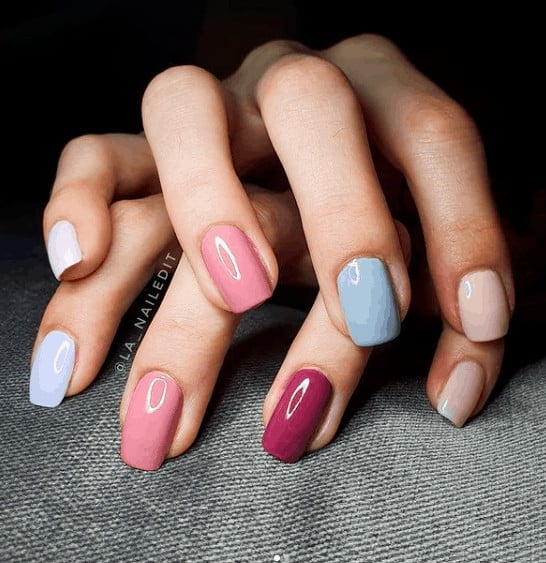 Painting each nail a different color is a fun way to express a feeling or give off a certain vibe and look.
Get monthly nail art kits delivered right to your door!
#2 Sponged Nails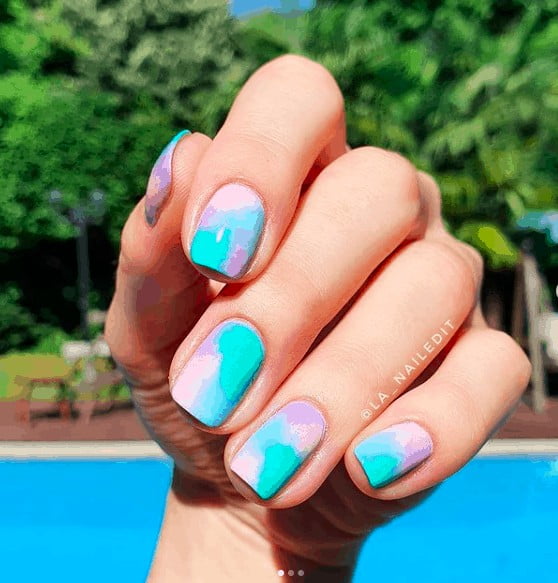 The look of these nails looks like a really cool sponging effect, and we're digging it.
#3 Rockin' Rainbow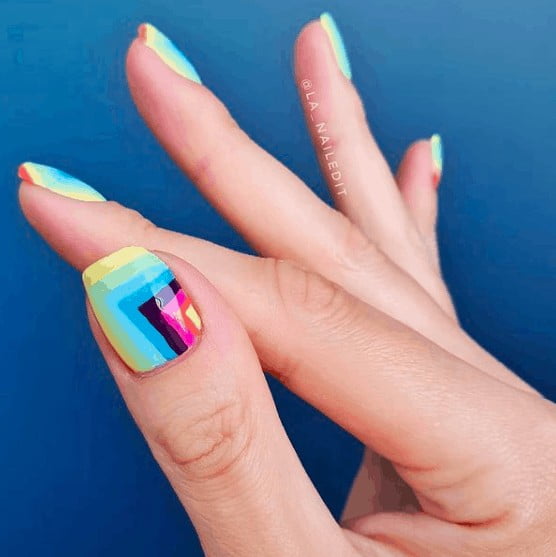 Steady your head and give this fantastic look a try. It's sure to turn heads immediately.
#4 Black and White Heart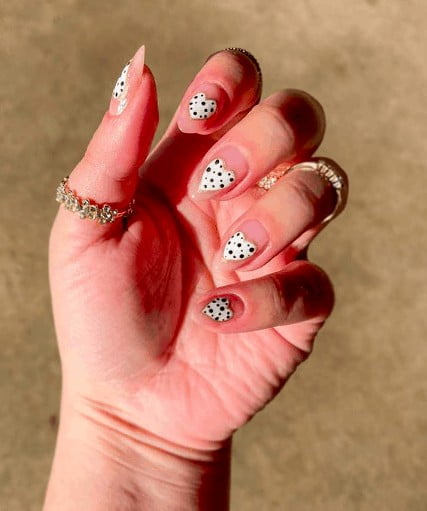 Hearts don't have to be red! This black and white heart design will stand out perfectly.
#5 Spellbound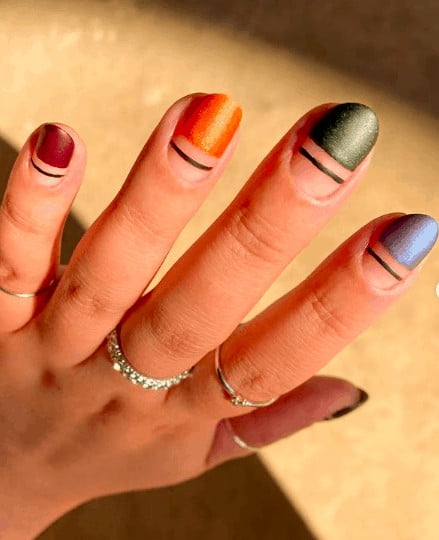 There's just something majestic about this indie matte nails design, don't you think? They kind of remind me of the four seasons!
#6 Top and Bottom Tips
This fun nail art design shows that you can tip the bottom and the top of your nails for a really cool look.
#7 Fun Floral
Don't miss out on this super cute floral design. It's a fast and easy way to get an adorable look.
#8 White Marble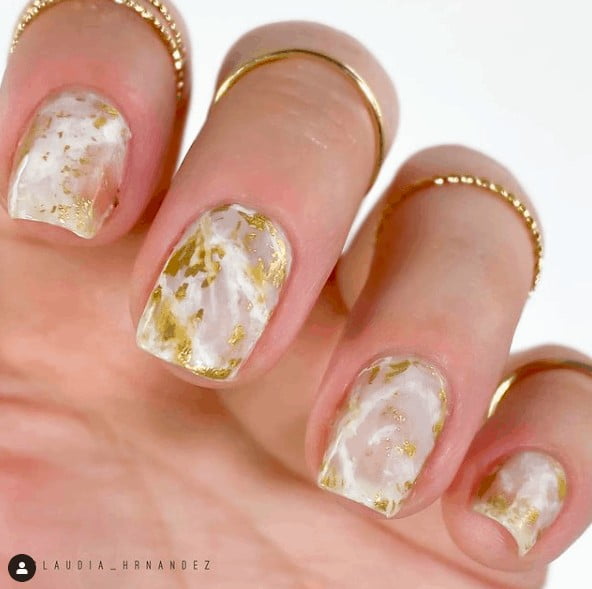 Holy moly, this look is fantastic! It's classic, unique, and stunning. This is a winner for sure.
This kit is everything you need for gorgeous glittery nails!
#9 Pretty as a Picture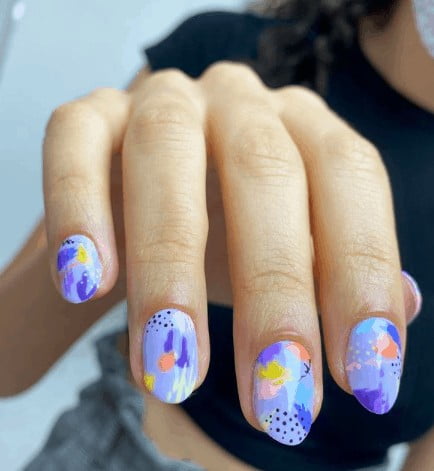 The colors of this nail design are one of our favorites. You'll love to see just how unique of a look is possible!
Check: Glass Nails Vs Acrylic Nails
#10 Cuteness Overload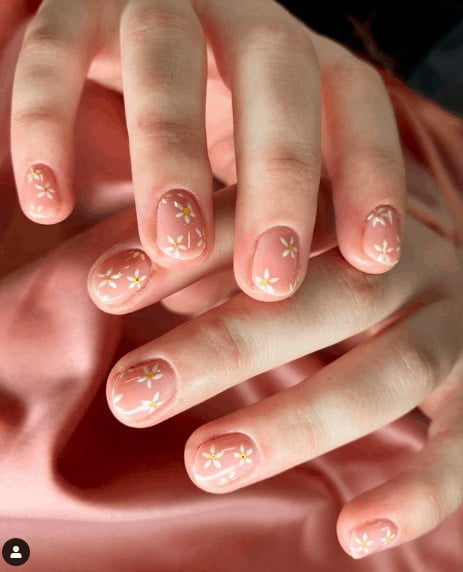 Light colors and adorable flowers make for a great look. We love this look, and we think you're going to as well.
#11 Floral Tips
Just doing the tips of your nails can create a stunning statement. These floral tips are beautiful.
SEE MORE: Smiley Face Nails Ideas
#12 Reverse Nails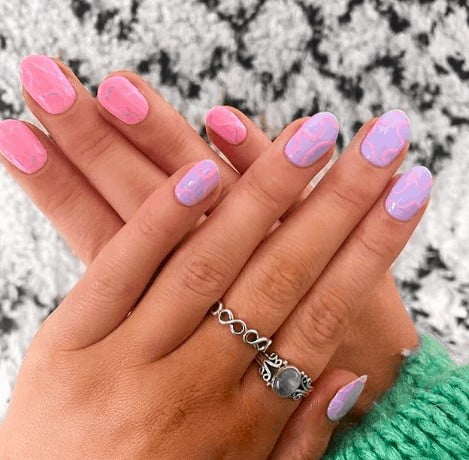 Who says the hands have to match? This fun nail style proves that reverse nails are the perfect trend.
Lock in your gel nail colors and keep them vibrant with this amazing lamp kit!
#13 Made With Love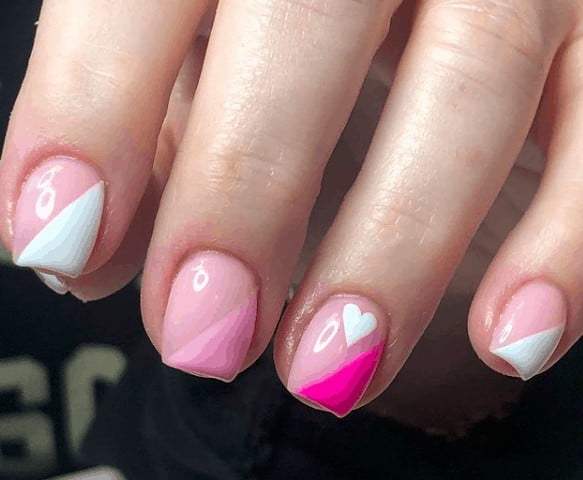 Cuteness alert. The design of these nails is sure to have you love them!
Try this to help get rid of dry skin and raggedy hangnails!
#14 A Little Bit of Abstract
The matte look combined with the shiny look is truly stunning. Please take a peek, and you won't regret it.
#15 Winter Luxe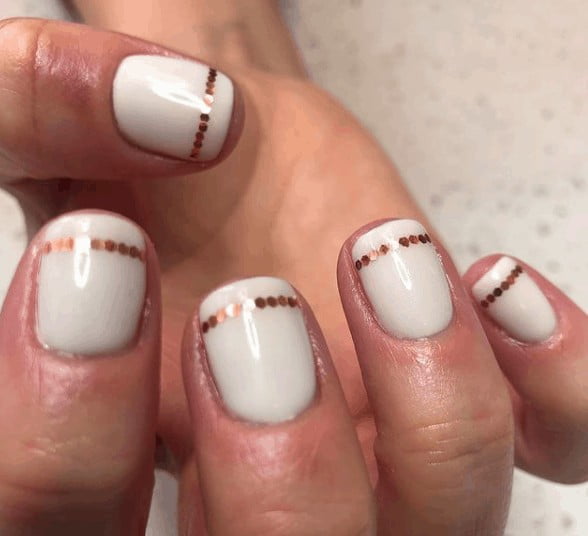 If you're a fan of winter, these nails are like a scene from a Winter Wonderland.
#16 Butterfly Wings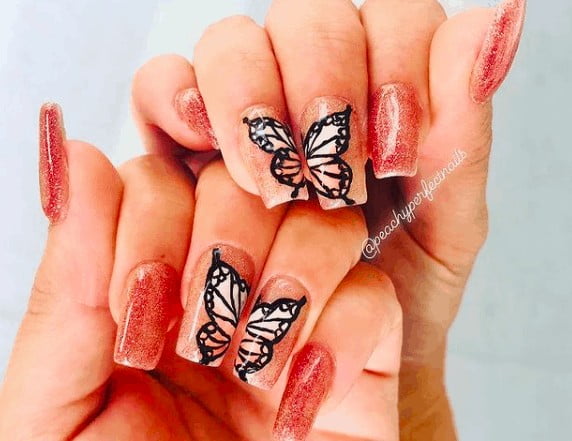 Talk about a totally unique and fantastic look. We're obsessed with this idea!
#17 Flower Baby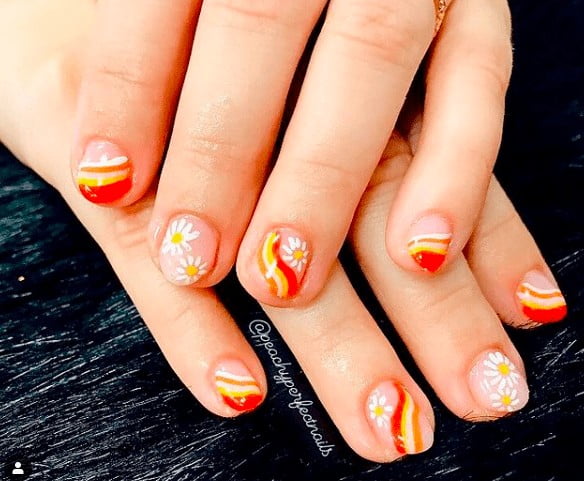 Dainty nails with beautiful baby flowers are the perfect look we all need right about now.
These colors are the perfect complement to just about any Indie nail art design!
#18 Black and White and Purple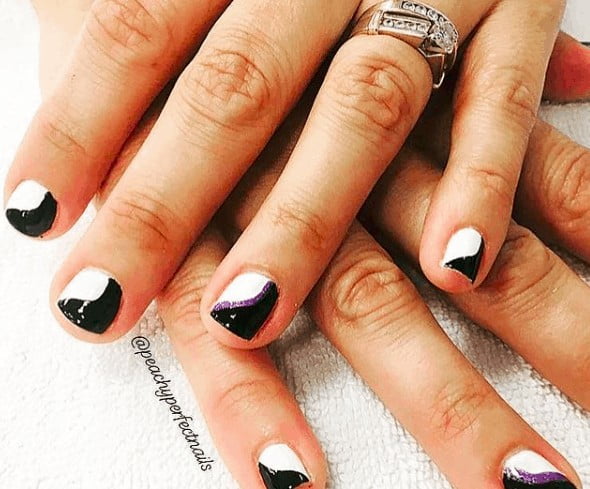 These three colors showcase a fun look on these nails, and we're digging it. They kind of remind me of cute indie goth nails, but without being too heavy on the emo.
Make your gel nail polish last longer with this base coat!
#19 Black and White Flower Power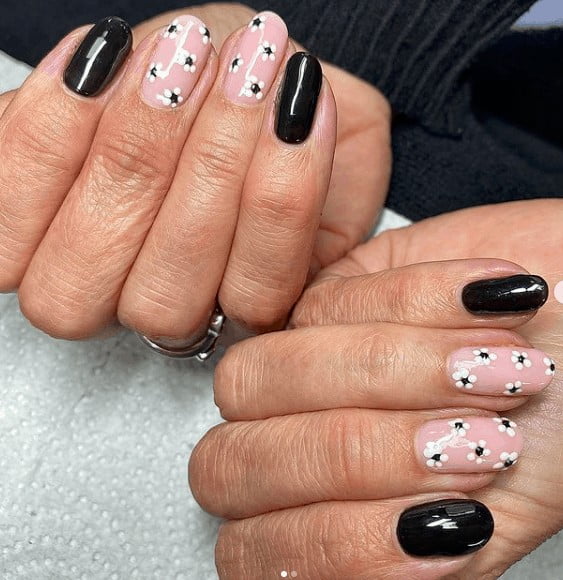 If you're a fan of the color black, you can still get a flower vibe to go along with that look.
Try this all-in-one nail paint for a better look!
#20 Pretty in Pink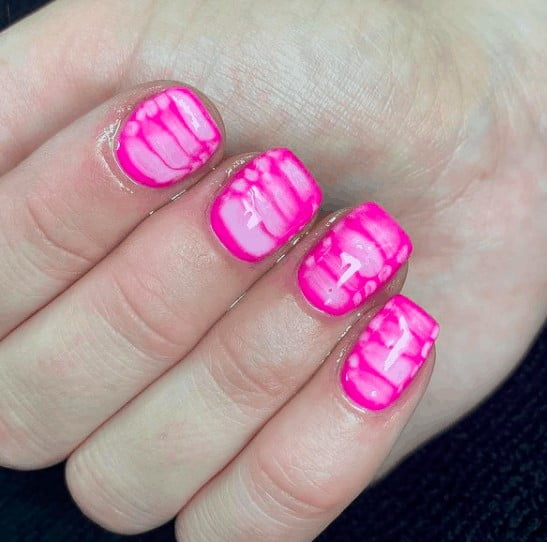 We're digging the pink look here, and it's giving us all the summer vibes. How about you?
21. Pretty Hippie Aesthetic Nail Art Tutorial
I'm digging the flower child vibe, how about you?
22. Easy Indie French Tips
These remind me of a picnic on a farm!
23. Handrawn Aesthetic Nail Art
Even though they're drawn on by hand, they still look pretty easy to pull off.
24. Cute Spring Gel Nails
A beautiful way to celebrate the fact that warmer days are ahead!
25. 90s Nostalgia Nail Art Challenge
While this isn't really a "how-to," it's still a great source of inspo, especially if you were actually alive during the 90s,
26. Easy Marble Nail Art
Every nail is a beautiful marbled design. Love it!
27. Geometric Indie Nails
If you don't have a stead hand for drawing different designs, these may be a good option. You can use tape or a ruler to help guide you.
28. Simple Rainbow Indie Nails
29. Bold Multicolor Nails
Indie nails don't have to be over-the-top to be beautiful. You just need to paint each nail a different color. I love the spring/summery colors here.
30. Easy DIY Gel Manicure with Nail Art
Let's finish things off with one last super-simple yet adorable idea!
This is far from a complete list of indie nails, but it should at least help get you started!
What Are Your Favorite Indie Nail designs? share with us below!