If you are new to Korean beauty care, you might want to know "can I layer two essences?"
Absolutely YES!!!!
There's a catch, of course…you have to do it the right way.
Read on to learn how!
Can You Layer Two Essences in Your Skin Care Routine?
It is completely OK to layer two (or more) essences. Since essences are easily absorbable, they do work well together.
If you have dry skin, or you are facing skin concerns like flaky, patchy skin, or skin breakouts, layering essences can be really helpful, since it helps to restore skin moisturization, but also keeps your skin hydrated.
Using more layers of the essence especially in winters prevents your skin from drying out.
The best part is that essences are considered as safest skincare products, and you can easily incorporate these into your day and night skincare regimen.
I'll tell you how in a moment. Real quick, though, let's look over the key ingredients in essence. I promise it's relevant.
Before we can talk about layering them, we should look at the key ingredients. That will help you determine which ones work best together.
Related: How to Use Essence Properly?
Ingredients of an Essence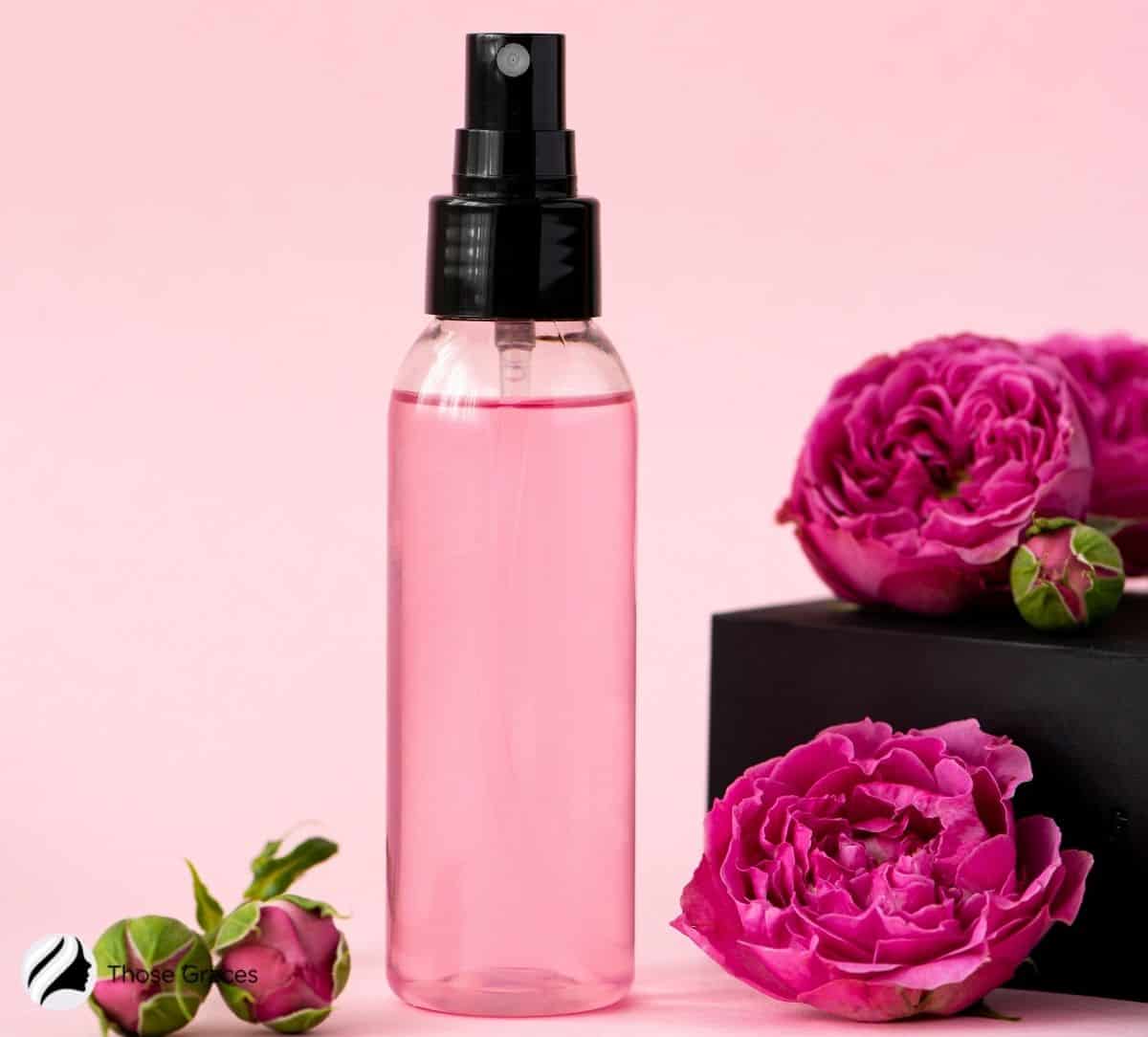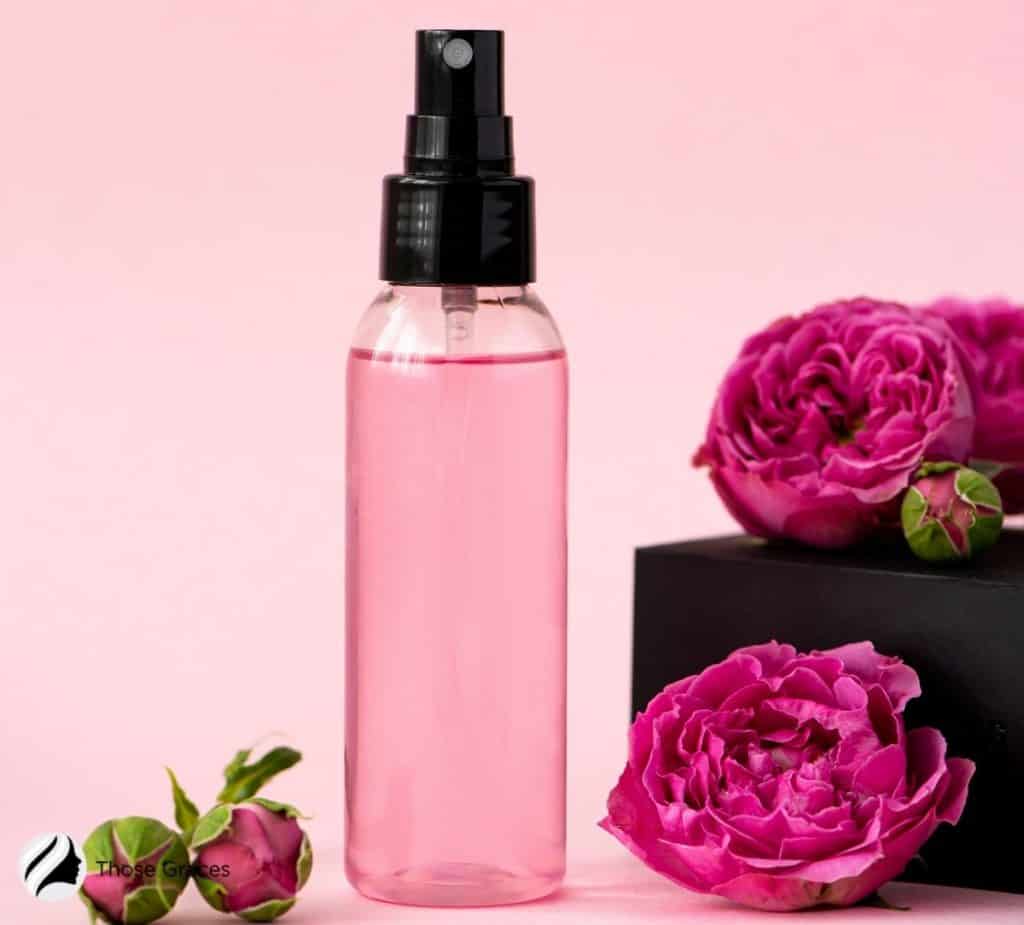 When it comes to beauty products, It is always important to look for the key ingredients. This is because you can choose the best suitable product for your skin type.
Also, if it contains any ingredient that might irritate or cause an allergic reaction to your skin, you can choose another essence.
The common ingredients of essence are,
Water (aqua)
Aloe vera
Glycerine or glycol
Hyaluronic acid
Sodium hyaluronate
Glycolic acid
Lactic acid
Salicylic acid
Lotus seeds
Fermented soybean extracts
Probiotics (Bifida ferment lysate)
Vitamins
Fermented Yeast-derived galactomyces ferment filtrate
Saccharomyces ferment filtrate
Fruit extracts
How to Choose Essence to Layer?
There are hundreds of essences available at beauty stores. Each skin type has different requirements and it is often quite difficult to choose the right product.
Here's a quick guide that can be helpful to choose the right essence for your skin type.
If you have dry skin, go for an essence that's packed with hyaluronic acid, glycerine, or jojoba oil.
Check: Good Essences for Dry Combination Skin Korean Skin Care
Essence with salicylic acid, glycolic, lactic, and citric acids are best for oily and acne-prone skin.
Essence packed with niacinamide are a good choice.
Essence with retinol, amino acids, and green tea provide elasticity and strength to the sin.
To save you from the hassle of choosing a perfect essence, we have listed the top Korean essences for all skin types.
How to Layer Essence the Right Way!
When it comes to layering essences, there are two ways you can go about it. The easiest way is to just layer a single essence. In other words, put it on, let it absorb, then put it on again.
However, if you're dealing with multiple skin concerns and want to target each one, you can also layer different types.
When layering different essences, there's one easy rule of thumb: start with the thinnest product first and the thickest last.
If they're both equally viscous, I think about your primary concern first, then your secondary concern after.
For example, say I have really dry skin that desperately needs hydration, but I also want to prevent wrinkles.
I would apply my essence for dry skin first and let it absorb in. Then I'd add the one that reduces wrinkles.
Honestly, though, you can go about it any way you want. How you layer two essences isn't as important as how you layer them with other products.
So, let's turn our attention to that now.
How to Layer Your Skincare Products in the Right Order
After choosing an essence, the next question is; how to use skincare products in the right way?
There is a rule of thumb that is applicable when using a skincare product.
Apply most lightweight formulas first.
Water-based before oil-based products
Lowest to highest pH
Never mix products with different pH. In case you want to use them, apply them with a minimum of an interval of 20-30 minutes.
In the Korean skincare routine, the sequence of steps is as follows:
Cleanser:
Cleanse the skin to remove any dirt, oils, or makeup.
Cleansing is the basic and initial step in the skincare routine. Cleansers come in two forms: water-based and oil-based. Choose the best suitable cleanser according to your skin type. Massage in and rinse thoroughly with water.
Physical Exfoliant:
If you don't want to use acids to exfoliate, you can manually buff away dead skin cells. Try a silicone cleansing brush (which you can use daily) or a non-abrasive scrub (which you should limit to a few times a week).
Toner:
Toning is super important as it removes any makeup residue that your cleanser wouldn't remove, and any minerals or chlorine from your water. It will also instantly tighten your pores and help restore your skin's pH levels for a more even skin tone.
Essence:
Essences have amazing hydrating and healing properties and are designed to help prepare skin to absorb serums and creams.
Serum:
The serum is a lightweight formula with active ingredients designed to treat different skin concerns from wrinkles, acne to pigmentation, or redness. Just choose the best serum for you and your skin type.
Eye cream:
Eye creams can brighten under the eyes, reduce puffiness, and add an extra hit of moisture.
Moisturizer:
A moisturizer will soothe and soften the skin. The right moisturizer will hydrate, replenish, restore your skin's pH levels, and nourish and repair any issues like dry, flaky skin.
Light face oil:
Easily absorbable oils are lightweight and should therefore come before moisturizers. They're especially useful if your skin's showing signs of dryness, flakiness, or dehydration.
Sunscreen:
For daytime, sunscreen is THE most important step, even during the winter months. Applying good sunscreen every morning will protect your skin from damaging UVA and UVB rays. An SPF will form a layer on your skin acting as a protective barrier against the sun, so you should always apply it last.
After this, your skincare is complete and you are now ready for application of makeup foundation or BB cream.
Always keep in mind that it is not necessary to include all the steps in the skincare routine. You can skip any step (if not required for your skin or you don't want to do it). Choose the beauty care routine that's easy to follow with maximum effective results.
Check this video for more tips:
Why is it Important to Apply Skincare Products in the Right Order?
You might have the most amazing skincare products, but if you are applying them in the wrong order, you are unable to get the maximum goodness of these products.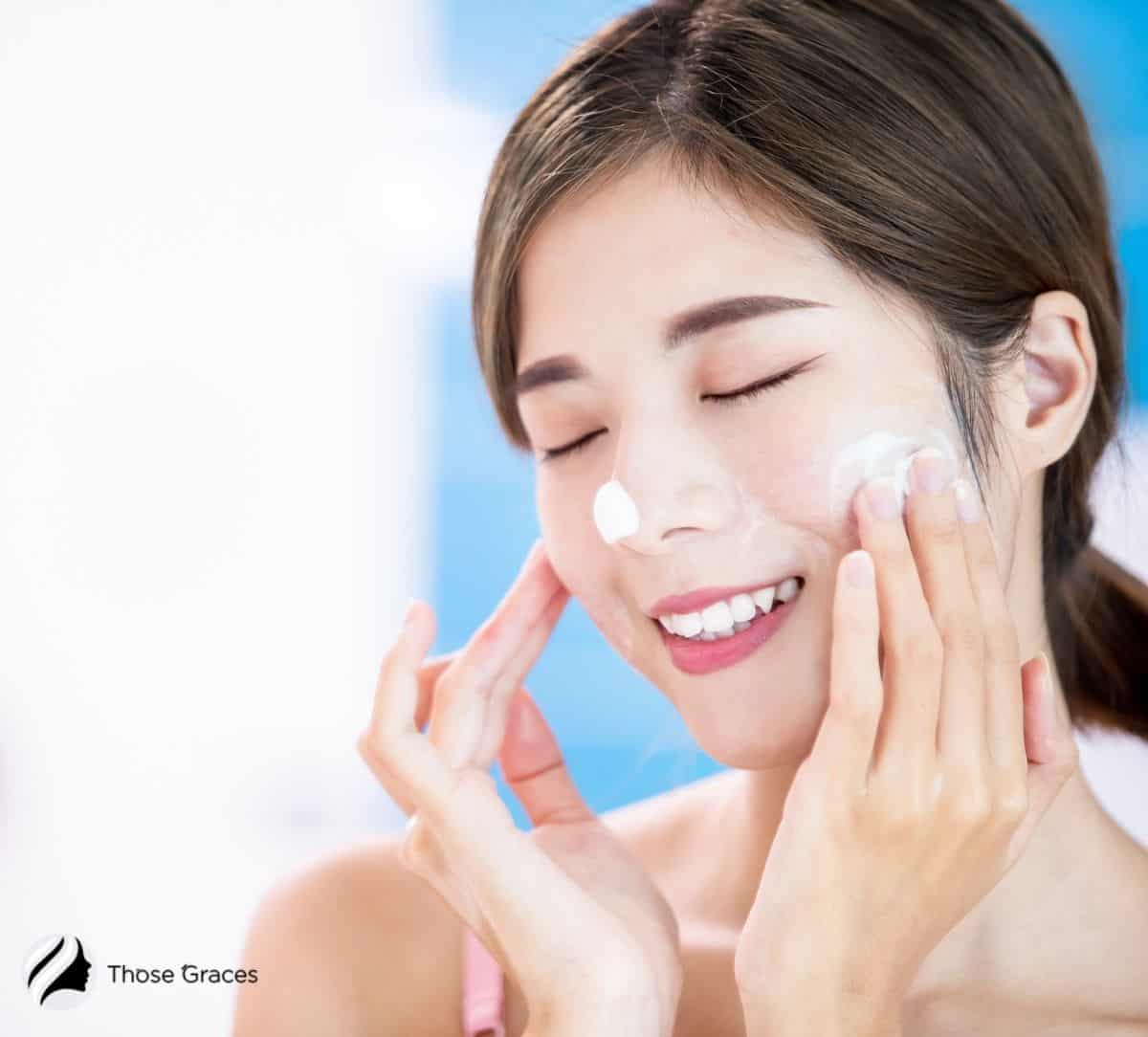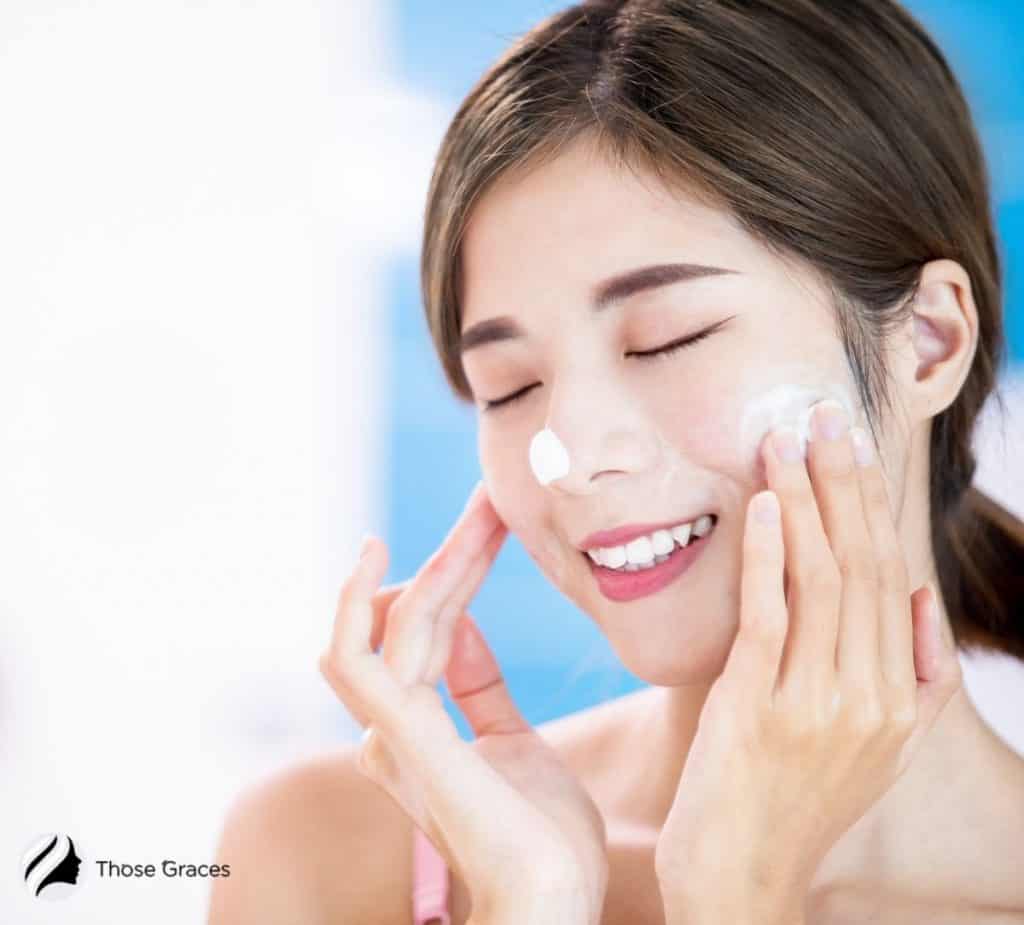 To achieve the maximum effectiveness of any skincare product, it is necessary to use it in a proper way. Makes sense, right?
Dr. Heather Rogers is a board-certified dermatologist and dermatologic surgeon. He says that
"The order of application is incredibly important." The skin's job is to keep things out, but many of the skincare products we use have ingredients we want to get in.
Only a very small amount of these key ingredients can penetrate the skin, even when perfectly formulated and perfectly applied.
If you don't apply products in the correct order, you will not see the best results from your skincare regimen."
When you don't follow the correct order to apply your skincare products, you can run into four problems:
They might not penetrate: applying thin, fluid or water-based products on top of thick, creamy or oily ones will form a barrier on your skin that prevents the thinner ones from getting through.
They may be less effective: If certain products aren't able to penetrate your skin properly, you are unable to get their full benefits.
Unwanted skin reaction: Also, using different products together can deactivate them or an unwanted chemical reaction.
They can harm your skin: Using products out of order could even create new skin issues. For example, if you're layering your essence on top of your serum, a "coating" will prevent the essence from reaching the skin layers. This will leave you more vulnerable to premature ageing or other unwanted skin problems.
Benefits of Using an Essence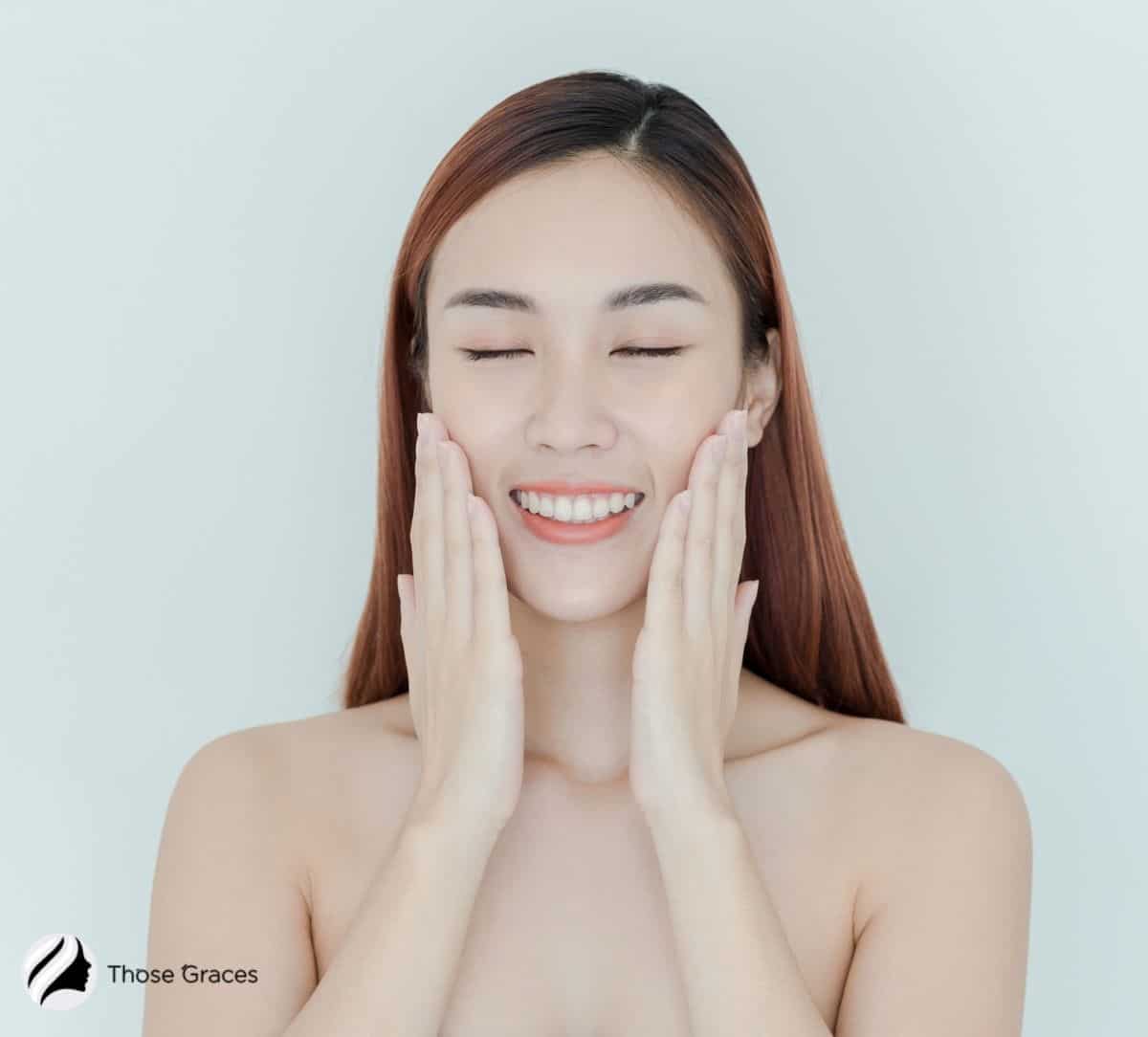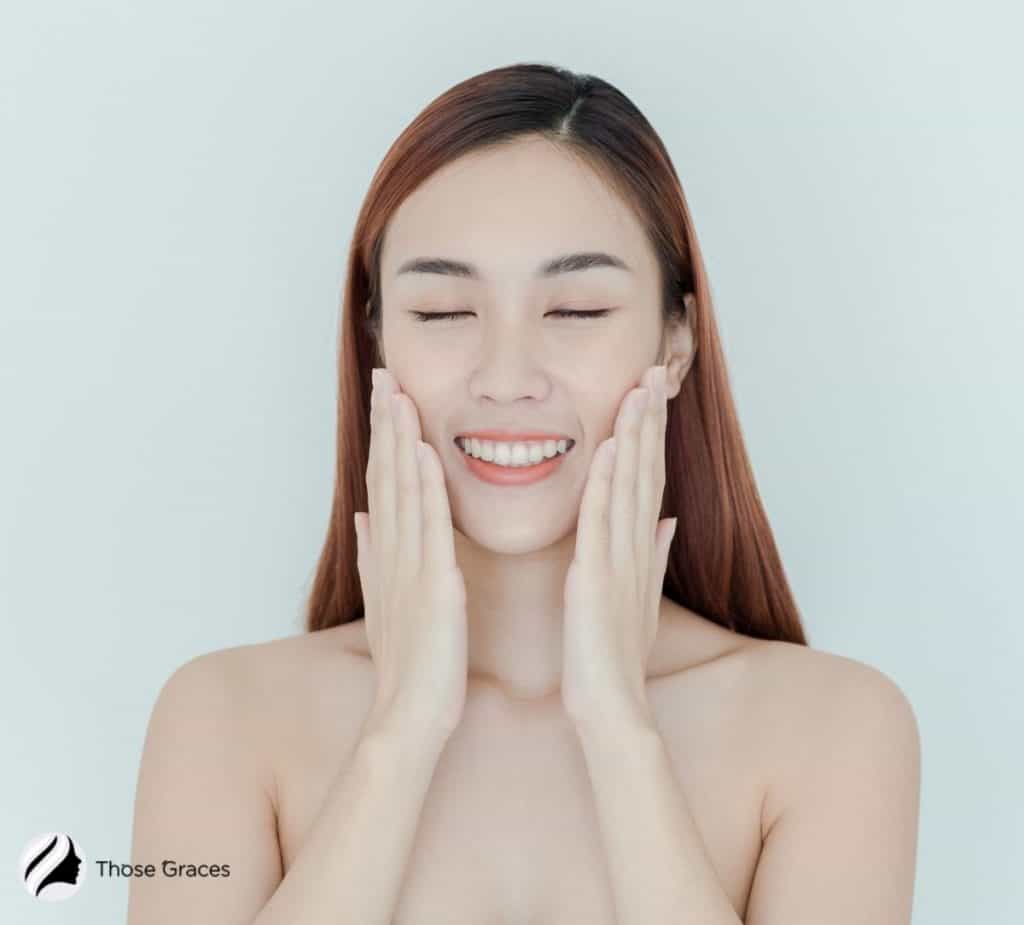 The essences hydrate the skin, thereby giving you a smooth, healthy, hydrated, and glowing look.
Regular use keeps the skin hydrated and nourished and prevents the appearance of fine lines and wrinkles. The essence is the best product to boose the overall health of your skin.
How is Essence Different from a Toner, Serum and Ampoule?
Apart from essences, there are some more products available at the beauty shops.
These are pretty similar to essences but differ in properties and usage. These are toners, serums, and ampoules. Here's how they differ from each other.
| Toner | Essence | Serum | Ampoule |
| --- | --- | --- | --- |
| The basic purpose is to provide a layer of hydration and regulate the pH of the skin. These are used after cleansing. You can identify a toner, as it is more like water. | The main purpose is to hydrate the skin and prepare it for the application of other products, like serums, moisturizers. Essence is applied after toning. Essence has a liquidy texture, however a bit thicker than toner. | Serums contain active ingredients that penetrate deep into the skin and target skin concerns like wrinkles, blemishes, acne-prone skin, etc. Serums have a gel-like texture. | Ampoules are concentrated or super-charged serums and target to treat skin problems like dullness, brightening, aging, or hyperpigmentation. Ampoules can vary in texture, maybe sometimes viscous or feel like thin lotions. |
FAQs
How many essences should you use?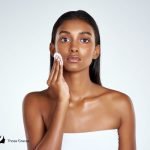 You can layer multiple layers of the essence. For people with normal or oily skin, usually, one layer is enough. However, if you are facing dry skin concerns, you can surely go for two or more essences.
How long should you wait between skincare steps?
With a few exceptions, Generally, 1 minute is enough for a good quality product to absorb into the skin. However, you should be careful. The exceptions are,
Wait for a few more minutes for the sunscreen to set on the face before applying makeup. If the combination of products tends to mess up when you apply one right after the other, then it's best to allow the first product to dry before applying the next product.
How to Use Vitamin C Serum and Hyaluronic Acid Essence?
Simple rule: go from thinnest to thickest texture product.
Can I use 2 toners at the same time?
Yes, definitely. You can layer multiple layers of toners at a time, following the thinnest to thickest viscosity.
What is the 7 skin method?
Briefly, the '7 skin method' is layering three to seven layers of toner or an essence-and-toner-in-one onto your skin promptly after cleansing.
This seven-skin method cleverly allows your skin to absorb much more than it normally would, by allowing the skin to soak up one thin layer at a time. By doing this seven times, the skin is getting an increased and healthy amount of hydrating ingredients, which end up giving your skin that just-got-a-facial glow.
Is an essence really necessary?
For those with dry skin, or dehydrated skin (which lacks moisture), the answer is a YES. All skin types need proper moisturization, and essence plays this role efficiently.
What is an Essence?
Essence is a lightweight, water-based product. The main purpose is to hydrate, protect, nourish and improve the overall health of the skin.
Conclusion
From the above discussion, now you can easily know about the essence, the benefits, and how to choose and layer the essence in your daily routine in a proper way!
References
"Correct Order of Skin Care Products." 2021a. Dermstore. April 27, 2021. https://www.dermstore.com/blog/in-what-order-do-i-apply-my-skin-care-products-infographic/.
"Correct Order of Skin Care Products." 2021b. Dermstore. April 27, 2021. https://www.dermstore.com/blog/in-what-order-do-i-apply-my-skin-care-products-infographic/.
Eleesha Lockett, MS. 2021. "About Essence for Skin Care: How to Use & How It Differs from Toners and Serums." Healthline. Healthline Media. January 15, 2021. https://www.healthline.com/health/what-is-essence#about.
Jenn Sinrich. 2018. "What's the Difference between a Facial Serum and Essence, Anyway?" Prevention. Prevention. December 27, 2018. https://www.prevention.com/beauty/skin-care/a25694358/essence-vs-serum/.
"Korean Skincare Routine." 2021. Innisfree. 2021. https://us.innisfree.com/pages/korean-skin-care-routine.
Sharkey, Lauren. 2019. "What Order Should I Follow When Applying Skin Care Products?" Healthline. Healthline Media. April 19, 2019. https://www.healthline.com/health/beauty-skin-care/order-of-skin-care.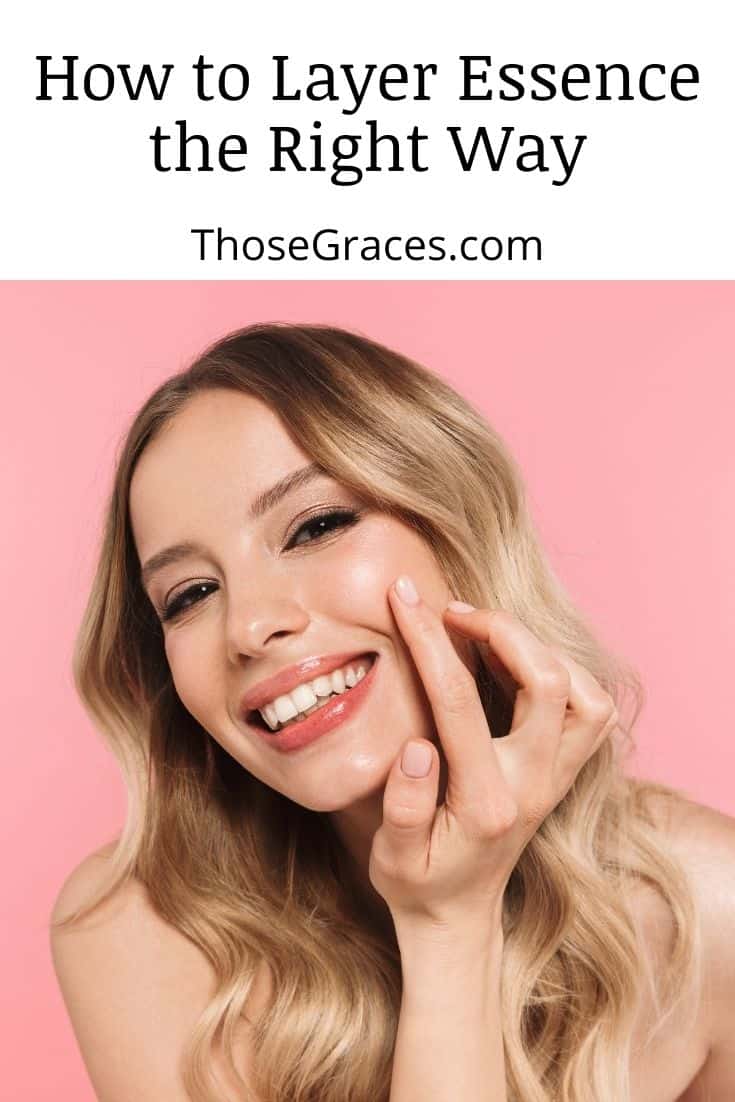 How do you layer essence in your Korean skincare routine? Please share with us below!