When starting in the industry of tattooing, what tattoo equipment do I need? What processes should I be aware of?
Tattooing is a work of art, and it has been for tens of thousands of years. In modern days, though, you need to be completely prepared before you embark on your tattooing journey.
READ MORE: Best Tattoo Machine for Permanent Makeup
What Tattoo Equipment Do I Need to Start Tattooing? 7 Necessities in Tattooing
You'll want to have the complete list of instruments you need before closing your first client. You'll need ink, needles, stencil products, a power supply, tips and grips, and tubes.
Take it from my experience – it has never been a pleasant experience when I started because I thought that I'd only need minimal tattoo [1] supplies!
So, what do I need before I learn how to start tattooing?
1. High-Quality Inks
I'm not talking about regular ink; I'm referring to professional tattoo ink.
Out of all these tattooing tools, I consider this the most important because a tattoo wouldn't be possible without it.
Start with black ink. It is the most common tattoo color anyway. But I would also recommend getting your hands on the other colors such as green and red. You never know when you'll need them!
CHECK: Where Do Tattoo Artists Get Their Supplies?
2. Tattoo Gun (Tattoo Machine)
The tattoo machine or the gun [2], for short, is a piece of equipment held and used by the tattoo artist to do work.
It is the exact tattoo equipment that creates the tattoo.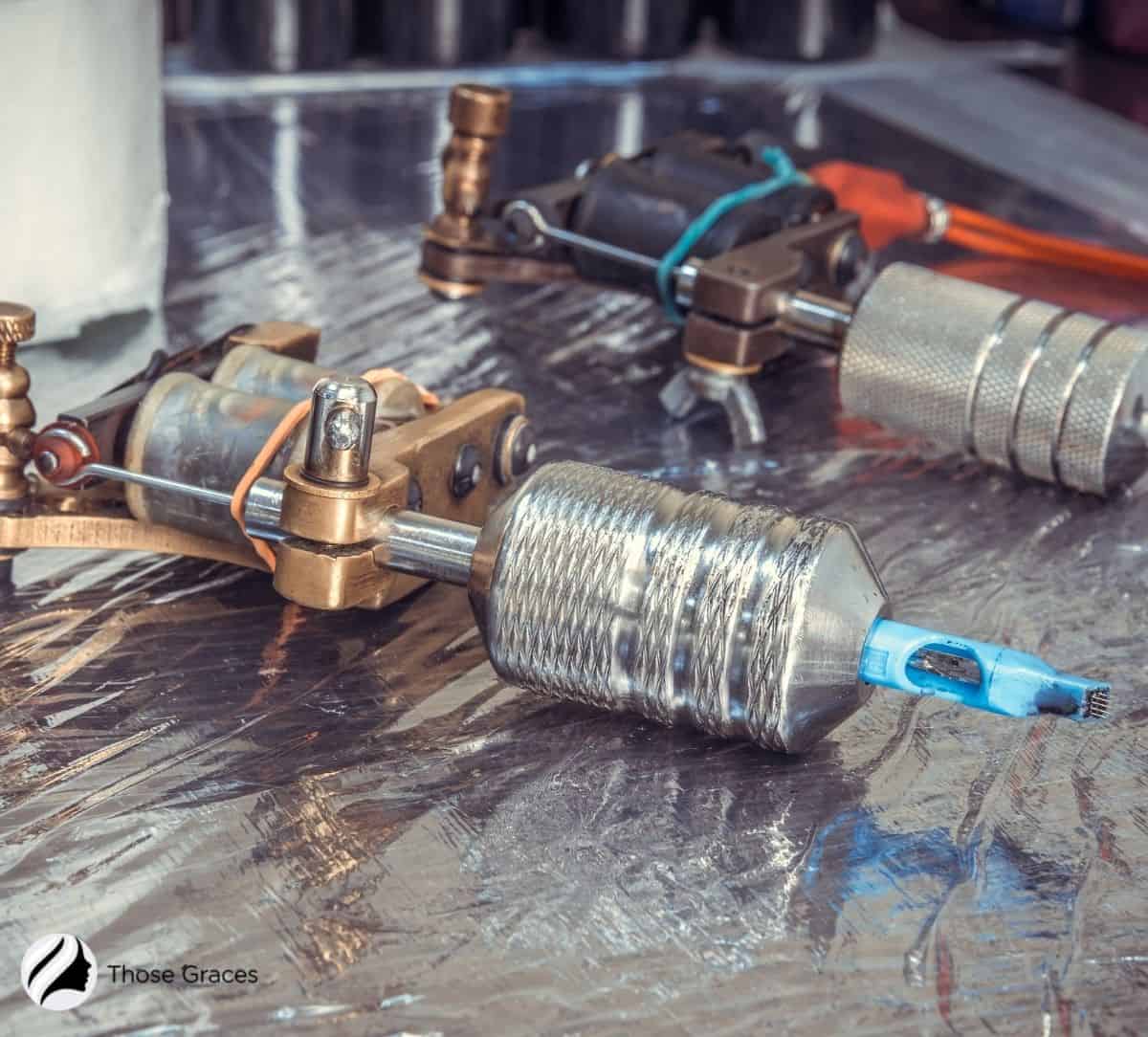 It usually has the container for the ink, a foot pedal, and is connected to a power source.
Want to save money by making your homemade tattoo machine? Here's a TikTok video from user @curtisrage, outlining how you can make a DIY tattoo machine!
Check: Easy Tattoo Outlines for Beginners
3. Furniture
Tattooing is an expensive hobby, and most likely, you'll have lavish clients walking into your shop. So, give them a good-quality chair where they'll be comfortable during the tattoo session.
As a recommendation for choosing the tattoo chair, you'll set up for your clients, go for the one you're sure you'll be comfortable sitting on for a straight 4 hours.
Tattoo sessions are long –they usually take more time than expected.
During your first few years, you'll realize that finding a tattoo chair is like picking between a bunch of apples in a basket –it's difficult.
Check out this excellent video of tattoo chairs.
To help you, I listed the best and most effective tattoo chairs I know that are on the market:
#1. Tattoo Tables
Tattoo tables are versatile and flexible furniture, and I consider them the best for tattoo artists.
Not only do they help clients feel comfortable, but it also gives you a better view of the skin or the canvas.
QUICK NOTE: When choosing tattoo tables, consider the height of the table.
#2. Adjustable or Ergonomic Tattoo Chairs
A good tattoo session will never be good if you don't have a comfortable chair. And that's why an ergonomic is the perfect chair to have.
When I started using ergonomic chairs, I was able to work on 3 straight clients who wanted a full sleeve. It complimented my tattoo stool well, and I didn't feel sore the following day.
They're easily adjustable and easy to use, and they can be repositioned precisely the way you want them to be.
#3. Hydraulic Tattoo Chairs
If you've ever been to a barbershop or a parlor, you know what a hydraulic chair [3] is. It's the type of tattooing chair you can adjust the height of without straining your client.
Here is a video of a cool hydraulic tattoo chair.
It uses pressurized air or water and is beneficial if you want to set the client at a certain height.
#4. Foldable and Portable Tattoo Chairs
Foldable tattoo chairs are the cheapest because they're made from light material.
I would recommend these for artists who are just starting in the business because it's cheaper, easy to manage, and highly versatile.
The only thing I should warn you about is its lack of features. It's an essential tool, so don't expect much from it.
Here is an excellent video of tattoo furniture.
#5. Tattoo Stools (For Artists)
Luka Lajoie [4], a famous tattoo artist, invited his brother to explain that other than a good tattoo chair for your client, it'll also be helpful if you have a reliable stool to support your back.
"You need to maintain the "S" curve of the spine or an overall good posture to avoid the cramping of the back.
By investing in a good stool, you can easily get rid of this dilemma."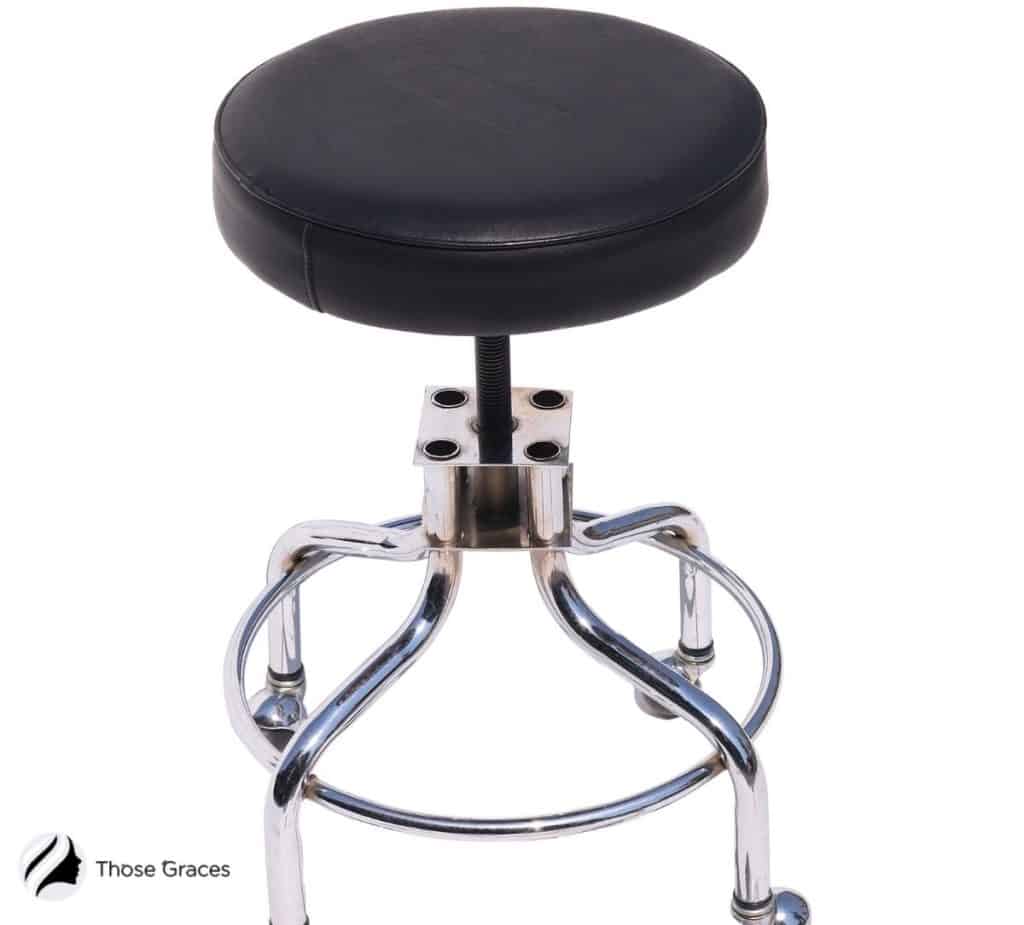 5. Stencil Products
Stencil products are products artists use to trace and create a draft of the tattoo on the canvas. Commonly, dip pens are used to make them noticeable for easier tracing.
6. Power Supply
The power supply is the instrument that gives the electricity needed to allow the tattoo machine or the gun to operate.
Check out this excellent tattoo power supply.
7. Tubes
For backup purposes, I would suggest getting tattoo tubes, too. Tattoo tubes are not only convenient but are designed for easy setup-and-teardown situations.
These 7 things are everything you need to start tattooing. By being prepared with all these, you can call up a client to come to visit your shop!
When I was first starting, the only tools I had were a gun, a power supply, a chair, and some inks! My beginner stages could have been easier and better had I known these!
That Tattoo Guy, a world-renowned tattoo artist, and video creator, discuss the different things he recommends for beginner artists. With these, you'll never have to undergo professional training!
READ MORE: 4 Simple Medusa Tattoo Ideas
Different Tools Tattoo Artists Need and Use
Now that you know what you need to start tattooing, I want to let you in on the things you need to keep your tattooing career afloat.
Just because you have the right equipment to get started doesn't mean that you'll be contented with it. So, what supplies do you need for tattooing that you can use as your journey goes on?
1. Cleaning or Sanitation Kit
When opting for a cleaning or a sanitation kit, you want to use something that would be safe and convenient for the aftercare of the tattoo.
This minimizes the risk of infection and makes sure that the fresh tattoo is safe and secure.
Mira Mariah [5], an NYC-based tattoo artist, said that something foamy works perfectly because of its overall texture.
"I actually find a soap that foams well the as best option due to the fact that they lather well, they're gentler, and they're smoother to the skin."
Don't forget to check our guide on how to clean your tattoo machine.
2. Sterilization Materials
No ifs and buts – a cleaning or a sterilization toolkit is a must-have tattoo product.
After a tattoo session, I would highly suggest performing a sterilization procedure for your equipment to avoid the risk of infection, cross-contamination, and any compromising factor.
3. Latex Gloves
Latex gloves are like the cradle of health and sanitation for tattoo artists. Akin to butchers, tattoo professionals use latex gloves to avoid cross-contamination in their parlors and shops.
In addition to that, it also serves as another layer of protection because we artists deal with all different kinds of sharp and hazardous objects daily.
4. Waste Disposal Container
A disposable container is also one of the tools artists need because this allows easier and more convenient access to products and materials that are no longer needed.
With the help of a waste disposal container, infection will be minimal, and you can ensure the safety of yourself and your clients.
5. Numbing Cream
To help clients cope with the pain, artists must use topical anesthetics, more commonly referred to as numbing creams. It's a supply that can go a long way, especially if you're dealing with first-timers.
Take note, though, that numbing creams don't expedite the healing process. In fact, Dr. Woo, an LA-based celebrity artist, says that the best thing to do is to allow nature to function.
"Give your tattoo enough oxygen and leave it as it is. The less you do this, the better and faster it will heal."'
Check out this awesome video on applying tattoo numbing cream.
These are the tattoo supplies you'll need for continuity. Grab ahold of all of them and have a flawless and seamless experience!
The tattoo industry is worth a whopping $3 billion per year [6]. Do you think you'll be able to play with the big boys if you starve yourself with simple and basic equipment?
READ MORE: How Hard is It to Tattoo Yourself?
What to Consider in Choosing Tattoo Equipment?
I always say this, but the best tattoo equipment you could have would be the one you know you'll need for your future tattoo shop.
There will never be a shortage of tattoo supplies in the market, but how do you find quality products?
Here is a video of tattoo artist expenses with cost.
Related: How Much Do Tattoo Guns Cost?
1. Choosing Needles and Cartridges
When choosing needles, you have 5 categories: shader, round, flat, turbo, and magnum. Select needles according to their make, size, and overall resilience.
Most of the time, the type of needles and cartridges you'll need will be used for a specific reason. The smaller the needle, the better they are for the lining.
Thicker and larger needles are more effective for shading purposes.
2. Choosing Tubes, Tips, and Grips
Choose tubes, tips, and grips that are easily cleaned. On the other hand, if you have disposable metal tubes, make sure that they fit accurately to your machine.
3. Choosing a Professional Tattoo Ink
Choosing a tattoo ink is one of the most critical decisions you will make as a tattoo artist.
Don't always go for the cheaper one as this can give your clients infections and allergic reactions.
Make sure to choose a professional tattoo ink that's new. Be sure to check on these two factors
Checking the consistency (it should be not too viscous but not too watery)
Observing the quality of color. Compare it with another color and see if it's still glowing.
4. Choosing Stencil Products
Stencils are like the gateway to a beautiful tattoo piece, making them more critical. They speed up the process as they prepare the image accurately to the canvas or the skin.
Choose stencils that are noticeable but erasable at the same time. Never be shy about it because it can help dictate the result of the tattoo.
5. Choosing a Power Source
Last but not least is the power supply or the power source. I am not a technician, so I was utterly clueless about this at first.
I just learned what works best along the way, and you're lucky because I'll list all the information you need to know about down, so you'll have a better sense of choice:
Consider the voltage recommendations of your machine
The number of devices you can connect to the power supply
Portability (size and weight) of the power supply
After reading this guide, I'm confident that your initial journey in tattooing will be lighter, less stressful, and more convenient overall.
Always think about your investment as something that would be of use in the future. Good furniture, high-quality equipment, and vibrant and excellent ink would all add up eventually.
Check: Is Dragonhawk a Good Tattoo Brand?
FAQs
As an expert in the industry, I know that you still have questions regarding the tattoo equipment for beginners you'll need to kickstart your journey.
Here are some of the frequently thrown questions regarding this:
Are Rotary Tattoo Machines Better Than Coils?
Yes, rotary machines are better than coils because these machines have faster-moving needles.
Moreover, these rotary tattoo machines usually have more consistent movements and produce better colors than coil ones.
What Should I Buy First, a Liner or a Shader?
In all honesty, you would need both right away. I always tell newbie artists to purchase a set of tattoo needles to be ready for any project or session they could encounter.
Do You Now Know What Tattoo Equipment You Need?
With my extensively thorough walkthrough, you wouldn't feel the need to wonder about what tattoo equipment you need to start with.
I've listed every piece of important material in a tattoo kit you could have –you simply need to adhere to it.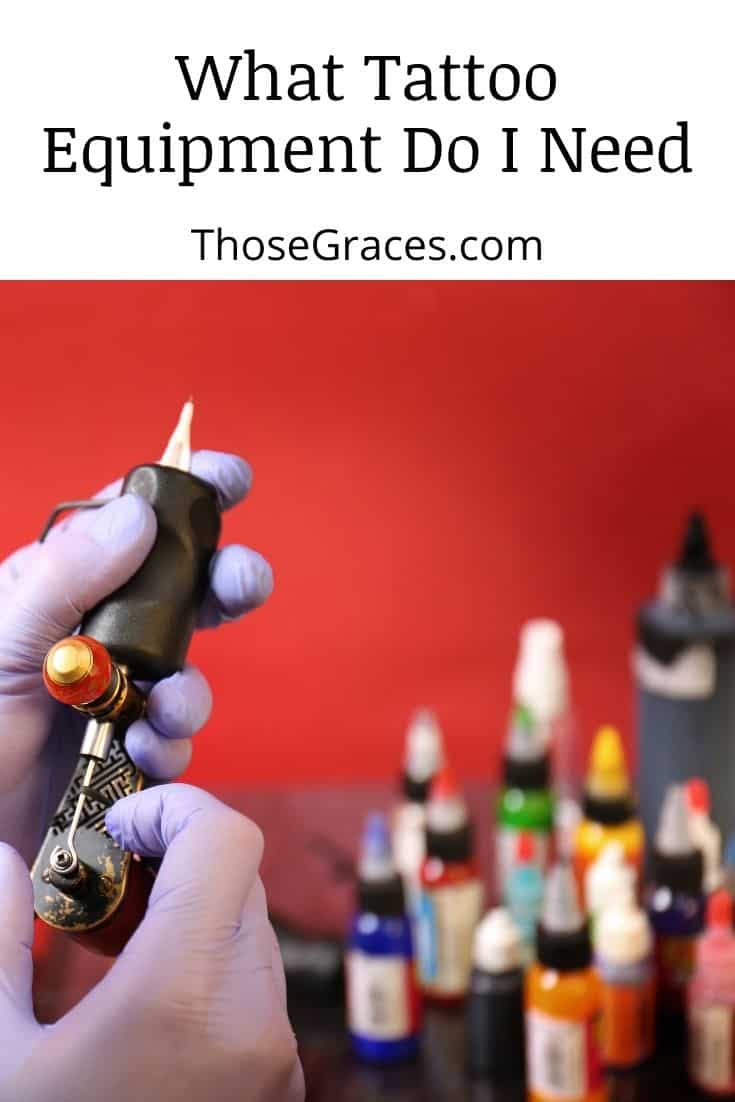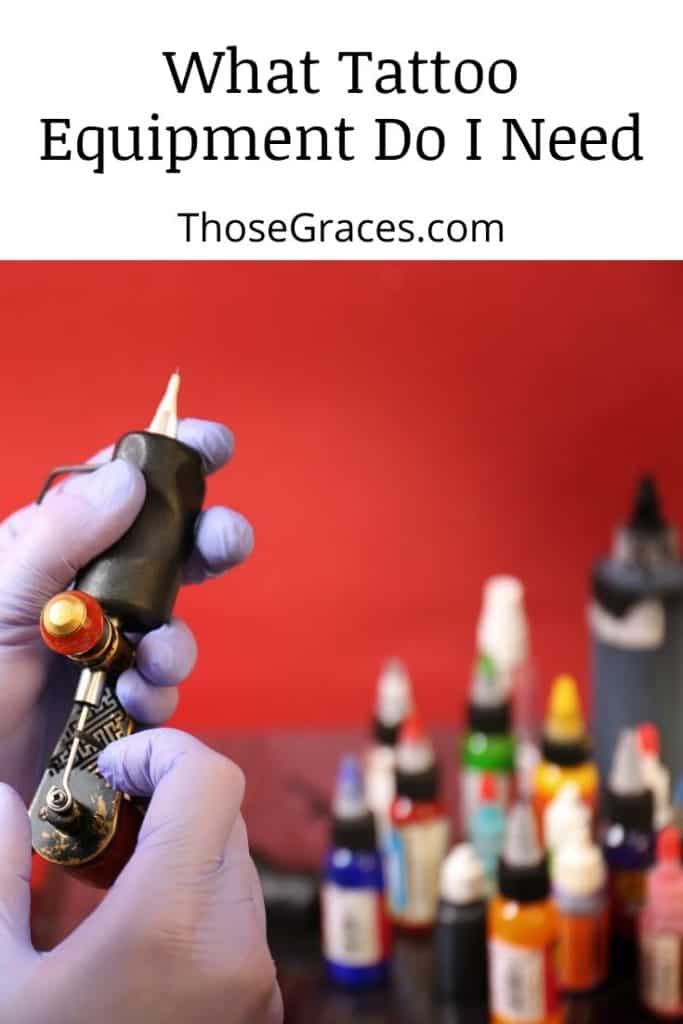 What tattoo equipment do you need? Please share below!
Resources:
Goins L. Tattoos: Are They Safe? WebMD. Accessed March 29, 2022. https://www.webmd.com/skin-problems-and-treatments/features/tattoos-are-they-safe
Tattoo Tools And Equipment: Ultimate Beginner's Guide | Tattoo Inksider. Published May 7, 2021. https://tattooinksider.com/tattoo-tools-and-equipment/
Hydraulic dental chair, Europe, 1891-1910 | Science Museum Group Collection. collection.sciencemuseumgroup.org.uk. Accessed March 29, 2022. https://collection.sciencemuseumgroup.org.uk/objects/co102018/hydraulic-dental-chair-europe-1891-1910-hydraulic-dental-chair
https://twitter.com/lukalajoie. Twitter. Accessed March 29, 2022. https://twitter.com/lukalajoie?lang=en
Login • Instagram. www.instagram.com. Accessed March 29, 2022. https://www.instagram.com/girlknewyork/?hl=en
Tattoo Industry Statistics: Is the Tattoo Industry Growing? Marine Agency. Published May 7, 2019. https://marineagency.com/industry-insight-how-is-the-tattoo-industry-doing/