If you're wondering, "Is Dragonhawk a good tattoo brand," the short answer is yes!
Dragonhawk has a wide range of tattooing machines and is one of the best choices if you're looking for a tattoo gun for beginners or professional tattoo equipment.
And I'm here today to review this tattoo machine brand and help you find the right tattoo kit.
Just keep reading.
This post contains affiliate links. I may earn a small commission when you purchase at no extra cost to you.
Quick Summary
Dragonhawk is a legitimate company based in the USA that offers tattoo equipment for beginners and experienced tattoo artists.
You can purchase tattoo kits and supplies from Dragonhawk's website.
Most of Dragonhawk's coil and rotary tattoo machines perform well and are of good quality, despite their affordable price.
Is Dragonhawk Tattoo Legit?
Dragonhawk is a legitimate company with over 20 years of history behind it. It's one of the most popular brands because its equipment is affordable but high-quality.
Moreover, Dragonhawk's tattoo machines are compatible with a wide range of needles and tubes, making it easy to find and purchase replacements.
And what tattoo equipment does Dragonwalk sell? Let's find out!
What Tattoo Equipment Does Dragonhawk Sell?
As I already mentioned, Dragonhawk sells a lot of tattooing equipment, making it easy to get everything on your tattoo equipment list from a single source.
On their website, you can find the following:
Tattoo Machines. Dragonhawk offers rotary tattoo pen machines (great for beginners since it's motor-driven), rotary tattoo machines, and traditional tattoo models.
Tattoo kits. A kit contains a tattoo machine gun/pen, needles, batteries, a charger, and other accessories (depending on what type of kit you choose).
Permanent tattoo makeup machines, kits, and needles.
Tattoo Needles. You can pick from eight tattoo cartridge needle types, including WJX cartridge, Mast Pro, Dragonhawk, and traditional needles.
Ink. The ink is available in several colors, depending on your chosen model.
Tattoo supplies, such as wireless batteries, medical supplies, tattoo power supplies, tattoo grips, clip cords, and foot pedals.
Professional tattoo artists can also whole purchase Dragonhawk's pen rotary machines and cartilage needles. It's also possible to order a customized logo for your machine.
And how much do Dragonhawk's products cost? You'd be surprised.
How Much Does a Dragonhawk Tattoo Machine Cost?
In general, Dragonhawk is the brand to choose if you want affordable tattoo gear.
While the price depends on the type of tattoo machine you want, you can get an excellent beginner tattoo machine for less than $60 or professional tattoo machines for over $200.
Rotary machine pens range from $50 to $239, while their Extreme S2 Rotary Tattoo Machine is less than $50 at the time of writing.
Dragonhawk's coil tattoo machines for lining/shading are also affordable ($55.99), but their kits can reach $300, depending on the types of machines and what other accessories they contain.
And now, let's review some of Dragonhawk's most popular products and see what's good and bad about them.
If you're looking for a safe tanning bed lotion for your tattoos, be sure to check out our article on the "tattoo safe tanning bed lotion." It's full of helpful tips and advice on how to keep your ink looking great while achieving a healthy, sun-kissed glow.
Dragonhawk Tattoo Machines Review
In general, Dragonhawk tattoo gun reviews are positive, and customers praise their design, price, and ease of use. But let's see some in-depth reviews of their products.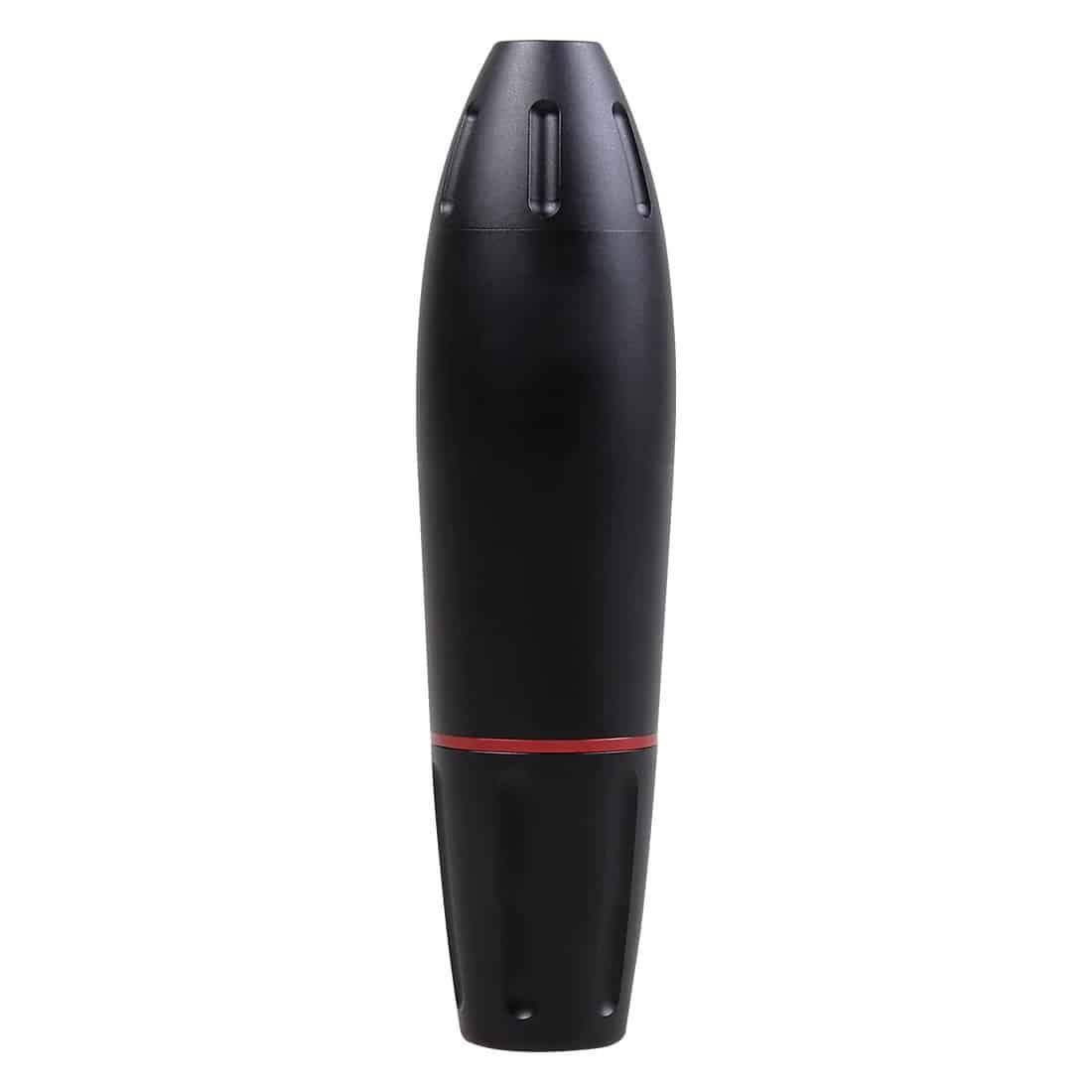 Dragonhawk's Mast pen rotary machine is the perfect choice for beginners, thanks to its lightweight design, powerful motor, and precision. And I love its ergonomic grip!
Features & Attributes
This Mast rotary pen is made from space aluminum and features an advanced gear system for vibration-free operation and a twist grip for adjustable strokes.
It's designed for control, accuracy, and precision so that you can use it for a wide range of tattoo styles and techniques. Best of all, it's solid but lightweight, perfect for long tattoo sessions.
Measurement
This tattooing pen weighs 120 grams and is 4.6 inches long. Its motor has 9,000 to 10,000 RPM and a working voltage of 6V-9V.
Benefits of Dragonhawk Mast Pen Rotary Machine
Suitable for lining and shading
Japanese motor for quiet operation and vibration-free session
Ergonomic grip for improved control, consistent strokes, and accuracy
A DC socket for stable high conductivity
Compatible with standard cartilage needles, so you don't need any special supplies to use it
It's easy to load the cartilage.
It weighs only 120 grams, thanks to its space aluminum frame, so your hand won't get tired quickly.
It's suitable for all skin types
Affordable price
One-year warranty
Drawbacks of Dragonhawk Mast Pen Rotary Machine
The package includes only the Mast tattoo pen and a DC cord, so you'll have to buy everything separately.
Some customers didn't receive a cord or had a problem with the cord malfunctioning.
The motor is powerful but wears down quickly
How Does it Compare to Others
One of the most affordable pens on the tattoo market
It's not going to last as long as more expensive tattooing pens
Great results for the price
Expert Tips
Read the instruction to find the right voltage for lining and shading.
Purchase a digital power supply to keep an eye on the voltage.
Testimonials
In general, customers like Dragonhawk's Mast pen and praise its accuracy and precision when it comes to injecting the ink.
And as this video reviewer says, the pen doesn't overheat even after an hour of working on fake skin. And as you can hear, it's relatively quiet.
If you're looking for a beginner tattoo kit, Dragonhawk has you covered with an amazing kit containing everything you'd need for your first tattoo design.
Features & Attributes
This beginner kit contains two coil tattoo guns with stainless steel needles, perfect for learning how to line and shade. It also has seven tattoo inks, 20 needles, practice skin, and other supplies.
You also get a digital power supply with a foot pedal and clip cord for voltage adjustments. And everything comes in a sturdy case for easy transportation.
Measurement
10-wrap coil machine with #12 tattoo needles
The case measures 9.6″ x 9.9″ x 5.2″
Benefits of Dragonhawk Complete Tattoo Kit for Beginners
It contains all the necessary supplies to start practicing tattoos, including practice skin, rubber bands, transfer paper, and grip tips.
A tattoo gun with long-lasting 10-wrap coils, suitable for shading and lining
Stainless steel needles for quick and precise ink injection
The digital power supply allows you to adjust the voltage for lining/shading with ease
The coil tattoo machine is relatively easy to set-up
The case is convenient for transportation
Affordable price
Drawbacks of Dragonhawk Complete Tattoo Kit for Beginners
Not the best tattoo ink
The case is a bit small
Not the best choice for large or complicated tattoos
How Does it Compare to Others
One of the most affordable beginner tattoo kits
It includes a traditional coil tattoo machine, not a rotary one
How Has It Evolved
Dragonhawk offers a wide range of tattoo kits with traditional or rotary machines.
Expert Tips
Dragonhawk's experts recommend, "Before you start tattooing, practice with paint or a pencil on paper, apples, oranges, and other contoured items first." (1)
Watch this video to see how to use the kit.
Testimonials
Customers are happy with this beginner tattoo kit, saying it's fantastic, easy to use, and the quality is better than expected.
Dragonhawk Complete Tattoo Kit for Beginners 2 Pro Tattoo Machine Tattoo Power Supply Kit Tattoo Inks 20 Tattoo Needles Tips Tattoo Supplies
Dragonhawk Traditional Pro Complete Tattoo Kit: Features two cast iron tattoo machines with full set to make tattooing quick and easy. The lining & shading machines help make it easy to get right tattoo style. You can play and adjust any parts with Dragonhawk pro coils machines. The tattoo machines has a powerful, long-lasting coils. The needles are also stainless steel to provide outstanding cutting performance.
Dragonhawk Pro Coils Tattoo Machines: Superior composite material, the spring is high-elastic and anti-fatigue for long-time working, made of copper coils. You can play and adjust any parts with Dragonhawk pro coils machines.
Learn&Play Tattooing Supplies: The Dragonhawk traditional coils tattoo kit help beginner become skilled at tattooing.
Tattoo Power Supply: World-wide voltage for universal use in the USA and around the world. Provide quick and accurate activation/voltage adjustments. Improve your machines reliability and efficiency.
Instrument with a travel case, practice skin, transfer papers and more supplies. All DragonHawk brand tattoo supplies have been tested strictly before packaging, so there is no need to worry about a series of product defects. We will always provide you with our professional advice, as well as satisfactory and fast customer service.
The Extreme is perfect for tattoo artists looking for a versatile machine for a wide range of tattoo styles. And I appreciate its sleek black design.
Features & Attributes
The Dragonhawk Extreme tattoo gun is a rotary machine with a working voltage of 7.5 to 9 V. It's suitable for shading, lining, color packing, and filling.
Measurement
A weight of 6.17 oz
3.5mm stroke length
Available in three colors – black, green, and red
Benefits of Dragonhawk Extreme Rotary Tattoo Machine
Ergonomic design for precision and control
Suitable for a wide variety of tattoo jobs
Oil-resistant slider for quiet operation and low friction
Steel springs for stability and resilience
Compatible with standard tattoo cartilages
Works without overheating
Drawbacks of Dragonhawk Extreme Rotary Tattoo Machine
The spring breaks easily
A bit heavy
How Does it Compare to Others
Heavier than the best rotary tattoo machines
Affordable and works well, but it's not as long-lasting as more expensive tattoo guns.
How Has It Evolved
Improved steel spring and oil-resistant slider
Expert Tips
Don't forget to add lubricant to the tattoo gun for maximum results
Testimonials
In general, customers have a favorable opinion of the Extreme machine and say they're impressed with its quality, low noise, and accuracy. And as this video reviewer explains, it's perfect for coloring.
Dragonhawk Extreme Rotary Tattoo Machine Carbon Steel Machine for Tattoo Artists (Black)
Dragonhawk Extreme rotary tattoo machine. Weight: 6.17 oz. Ergonomic design; feels virtually weightless
Available with clip cord connection
7.5 – 8.5 volts for color packing and shading; 8 – 9 volts for lining
The Extreme is a versatile rotary machine designed for a wide variety of work, such as color-packing, light black and gray shading, and heavy black filling
Are Dragonhawk Tattoo Machines Good?
So, is Dragonhawk a good tattoo machine brand? Dragonhawk is a perfect choice if you want to learn how to tattoo since their products are affordable and well-made.
Dragonhawk also produces high-quality types of tattoo machines so that they can be ideal for sem-professionalists or experienced tattoo artists.
Their tattoo guns work well and ensure you have the precision, control, and accuracy for the best possible tattoos. And most of their tattoo guns, pens, and kits are long-lasting and durable.
Is Dragonhawk Tattoo Ink Safe?
Dragonhawlk tattoo ink is relatively safe. However, as FDA says,
"An ink can be contaminated even if the container is sealed or the label says the product is sterile." (2)
Studies have also discovered that some tattoo inks contain heavy metals and impurities potentially dangerous to human health. (3)
And some Dragonhawk tattoo ink reviews say it isn't as long-lasting as expected and causes skin irritation. So, be careful when picking the best skin and eyebrow tattoo ink.
FAQs
1. What Is the Best Tattoo Machine for Beginners?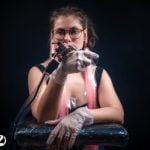 Dragonhawk Mast Pen is one of the best tattoo machines for beginners because it's easy to use, lightweight, and quiet.
2. Is a Tattoo Pen or Gun Better?
Tattoo pens are quieter than guns and are more stable, resulting in clear, sharp tattoos. But they're not as durable as tattoo guns.
3. How Much Is a Professional Tattoo Gun?
A professional tattoo gun can cost around $400, but some reach $900-$1000, depending on the features and the motor.
Conclusion
Is Dragonhawk a good tattoo machine brand? Yes, Dragonhawk is one of the most popular tattoo brands because they offer affordable but high-quality tattoo equipment.
Moreover, they offer super cheap tattoo kits containing everything you need to start learning how to tattoo skin.
And you can always reach their customer support if you have any questions or concerns.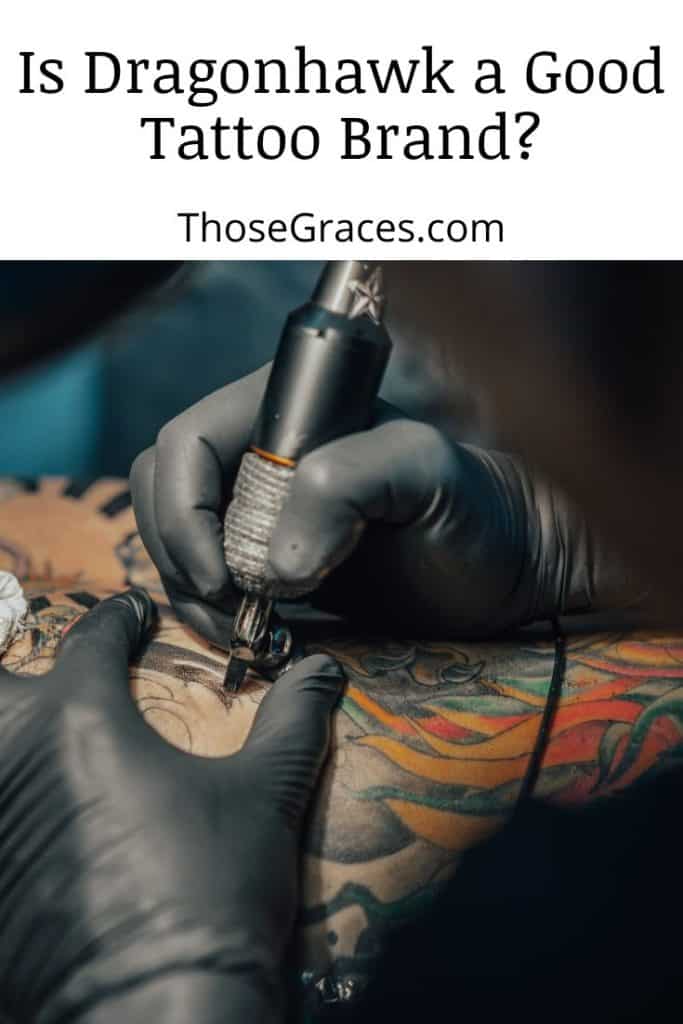 What do you think about Dragonhawk? Is Dragonhawk a good tattoo brand, according to you? Share your thoughts in the comment section.
Resources:
1. Tattoo Small Tips for Beginner [Internet]. Dragonhawktattoos. [cited 2022 Nov 22]. Available from: https://www.dragonhawktattoos.com/blogs/news/tattoo-small-tips-for-beginner?_pos=1&_psq=begin&_ss=e&_v=1.0
2. Office of the Commissioner. Think Before You Ink: Are Tattoos Safe? [Internet]. U.S. Food and Drug Administration. 2019. Available from: https://www.fda.gov/consumers/consumer-updates/think-you-ink-are-tattoos-safe
3. Negi S, Bala L, Shukla S, Chopra D. Tattoo inks are toxicological risks to human health: A systematic review of their ingredients, fate inside skin, toxicity due to polycyclic aromatic hydrocarbons, primary aromatic amines, metals, and overview of regulatory frameworks. Toxicology and Industrial Health. 2022;38:417–34.