If you're looking for some amazing cruelty-free Korean skincare brands to try, stick around!
With the rise in popularity of K-beauty products, it's easier than ever to find great brands right here in the US.
However, if you're specifically looking for animal-friendly Korean brands, your task becomes a bit harder.
No worries, though, I did the hard part for you below, so take a look!
Check: Best Cruelty Free Retinol Products to Try
Cruelty-Free Korean Skincare Products Top Picks at a Glance
FYI, this post contains affiliate links. We earn a commission if you make a purchase at no extra cost to you.
Check this comparison table for a quick guide to our favorite products from each brand. Then, read on for all the details.
Cruelty-Free Korean Skincare Brands Review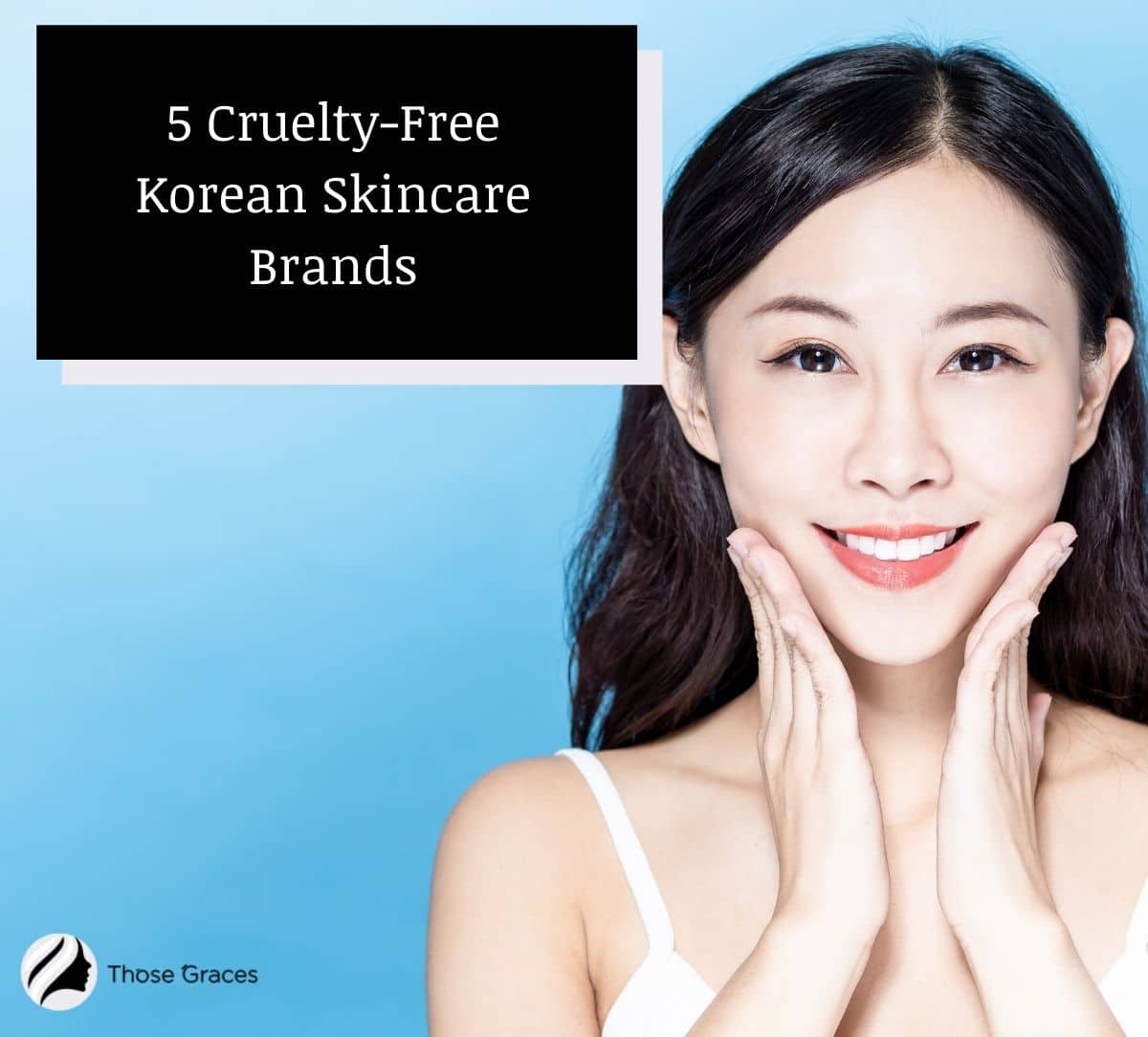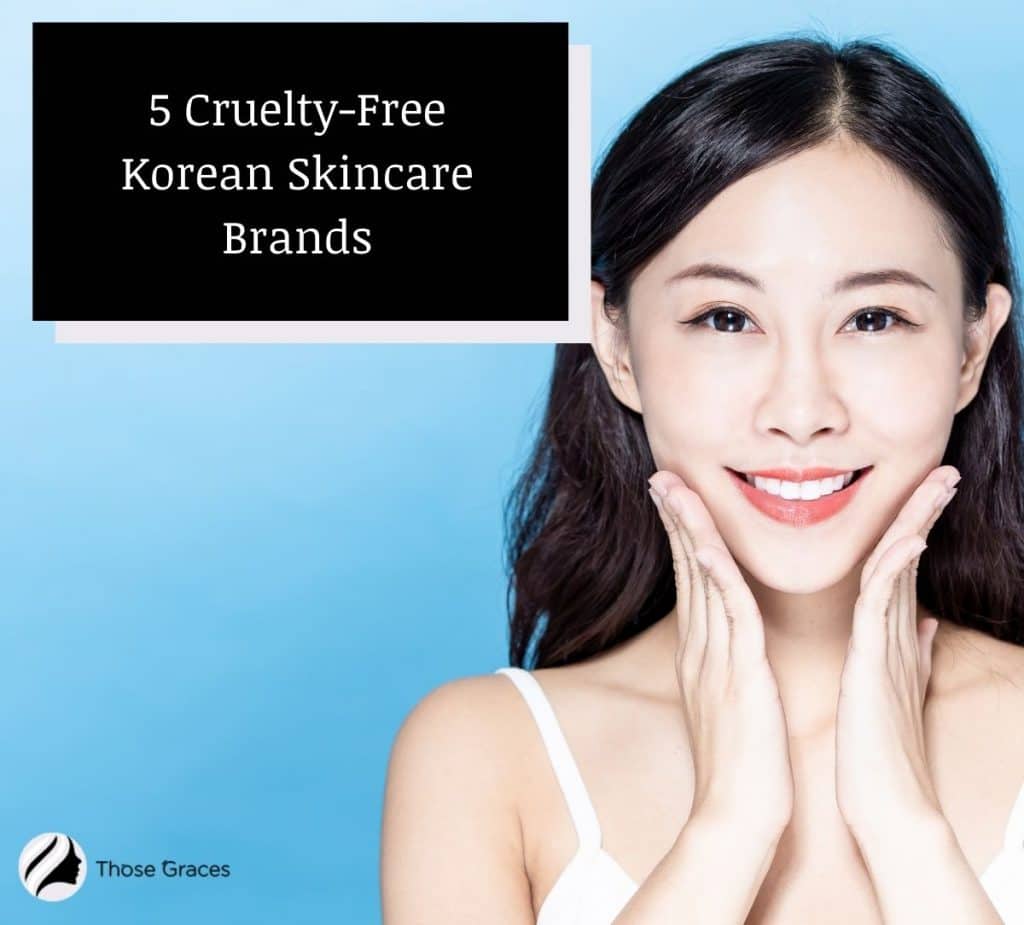 Finding 100% cruelty-free skincare products nowadays is very hard, as the information provided by the manufacturers is very tricky.
Cruelty-Free means that the products are not tested on animals and they are not sold in countries where animal testing is required by law.
Many brands claim to be animal-friendly, but they sell their products in Mainland China, where animal testing is still mandatory.
The K-beauty brands I have separated in this review originate in Korea and are 100% non-animal-tested.
So without further ado, let's jump on the cruelty-free brands and see what amazing products they offer!
Top 5 Best Cruelty-Free Korean Skincare Brands
Since 2018, Korea has banned animal testing on skincare products. However, some K-beauty brands still sell in China.
And we all know that the company is only 100% cruelty-free when its products are not tested on animals and not sold in mandatory animal testing countries.
All companies have an option not to sell in such countries but many still do so.
Luckily, the top 5 brands I have listed below will help you distinguish which K-beauty brands are cruelty-free and which are not.
This K-beauty brand has all the essential products for a skincare routine for any skin type.
Although their product list is not very extensive, as I wish it were, they do carry all of the necessary products for your routine.
Knours not only abstains from animal testing, but they also have VERY reasonable prices! What can be better?
Features
This Korean beauty brand went the extra mile to impress its consumers.
Their innovatively crafted products focus on maintaining three main hormonal cycles of a woman: menstruation, maternity, and menopause.
| Benefits | Drawbacks |
| --- | --- |
| Knours is Leaping Bunny and PETA certified! | Somewhat small product line |
| Moreover, all their packaging is recyclable. | Also, not all their products are 100% vegan but they claim to have all products vegan by 2022. |
| They also mention that their products are safe to use while pregnant. | |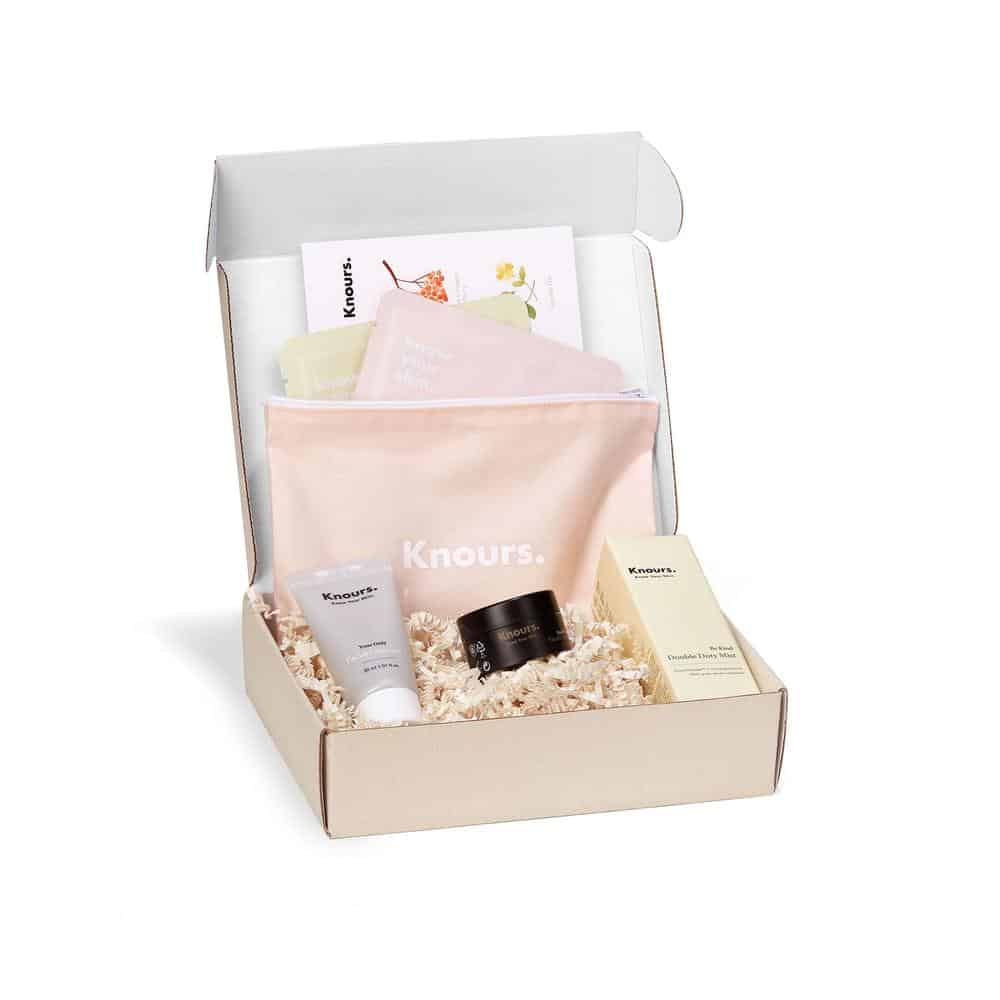 They have a great package for beginners and people who want to check their products!
Knours' starter kit comes with all essential products is perfect for those who want to explore the brand and see if it works for their skin.
How it Compares to Others and Why
Stating to use a new skincare brand is always scary as you don't know how well it will be for your skin.
Knours gives you the chance to try all its products in small sizes to see which one works and which doesn't.
It's one of the most affordable samplers that I've ever seen, too! Plus, all of the products are TSA-friendly, meaning you can pack this entire kit in your carry-on bag if you're flying.
Expert Tips
Try on a small part of your body for irritation and allergies before applying it to your entire face. Knours ensures that its products are non-irritating, but it is always necessary to take precautions.
Check: 10 Best Cruelty Free Makeup Subscription Boxes
ESW Beauty's unique approach to clean products in the K-beauty industry left many people speechless. The facial masks this beauty brand creates are 100% cruelty-free.
Features
ESW Beauty's approach is to create non-toxic products that will not contain toxic ingredients like parabens, phthalates, synthetic fragrances, formaldehyde, and sulfate detergents.
The brand's theme is raw juices as they represent a clean lifestyle, and all of their ingredients are organic.
They offer a full line of facial masks for every skin type. Whether you want to soothe, moisturize your skin, or control your pores, there are different masks for different skin conditions.
| Benefits | Drawbacks |
| --- | --- |
| Masks for every skin type and need. | Small product line (only masks) |
| 100% vegan all-natural ingredients. | A bit pricey compared to other masks |
| This cruelty-free & vegan Korean brand is also eco-friendly packaging. | |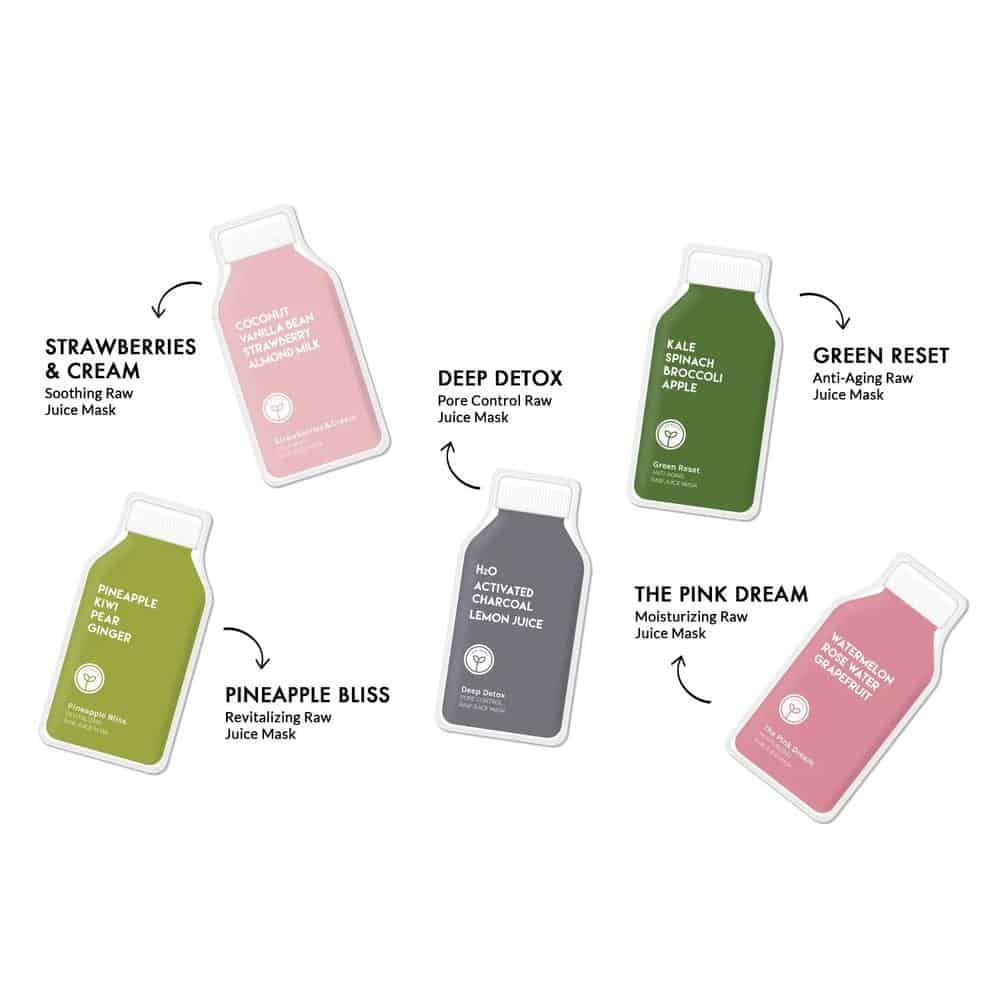 I have recently tried their Raw Juice cleanse mask set, and each facial mask works differently depending on what issue I wanted to solve.
I especially liked the Watermelon rose-water facial mask as I struggle with dry and sensitive skin and it gave me all the moisture my skin required.
How it Compares to Others and Why
The inspiration for this product comes from the popular "juice cleanse" diet, so it's a very unique approach.
Many skincare brands make face masks that only moisturize your skin but ESW beauty has various masks depending on what issues you want to solve.
Firming, rejuvenating, soothing, moisturizing, you can choose whichever mask you prefer depending on what your skin wants.
Expert Tips
Use the sheet mask after cleansing your skin. Leave it not more than 20 minutes and gently massage the remaining essence onto your skin after removing the mask.
Also Check: The Best Cruelty Free Foundation For Dry Skin
No products found. Gentle Black Deep Cleansing Oil,make up cleansing oil, cleanser, 150ml, 5.07oz"]
The Korean company Dear, Klairs offers an extensive product range for different skin types, including sensitive skin.
The brand was founded in 2010 and has never conducted animal testing on any of its products.
Features
With the effective ingredient list and reasonable prices, the cruelty-free products of Dear Klairs are 100% worth the price.
Plus, one of their main goals is to provide products that would work for sensitive skin as well, so you don't have to worry when shopping their line.
| Benefits | Drawbacks |
| --- | --- |
| No harsh ingredients | Not all products of this brand are vegan-friendly.* |
| Created particularly for sensitive skin | |
*They have a few soaps and creams that include honey, which is an animal-derived ingredient. They say that honey cannot be replaced with another ingredient due to its natural effectiveness.
No products found. Gentle Black Deep Cleansing Oil,make up cleansing oil, cleanser, 150ml, 5.07oz"]
Their Gentle Black Deep Cleansing Oil works wonders for deep cleansing and controlling sebum.
This vegan cleansing oil is mild to your skin and easily cleans makeup off your face during your skincare routine.
How it Compares to Others and Why
Comparing to other deep cleansing moisturizers, this one actually makes your pores look smaller.
Plus, you don't have to wait to really see results. In fact, you will see the difference right after the first try.
Again, it's worth mentioning that while some companies create individual products for sensitive skin, Klairs literally formulated their entire line specifically for this purpose.
Expert Tips
Use this cleanser on your dry face and gently massage it over your forehead, nose, cheeks, and chin.
Wash it off with lukewarm water and pat dry with a clean towel. This way you will not over-cleanse your skin.
Sale
DearKlairs] Gentle Black Deep Cleansing Oil, Makeup Cleansing Oil Cleanser, 150ml, 5.07oz, Daily Face Wash Remover, No Clogging Pores, Hydrating, K Beauty, All skin types
The Klairs Gentle Black Deep Cleansing Oil is a mild cleansing oil composed of various vegetable oils helpful for skincare. Its easily washable texture allows mild yet effective cleansing of dirt and makeup without causing irritation. Formulated with natural oils extracted from black beans, it controls sebum production and soothe skin.
Black Bean Oil, Black Sesame Oil, Black Currant Seed Oil
Control Sebum, Pore cleanse, Sensitive Skin
A cleansing oil that is a combination of natural black grains. The ingredients extracted from nature is effective for gentle skincare.
Vegan, Renewal | Removal of shrink- No plastic wrap to reduce environmental issue* + Cruelty-free + Vegan Friendly + Ethanol-free + Paraben-free + Silicon-free + Steroid-free + Artificial coloring-free + Artificial fragrance-free + pH 6.0 ± 1.0
I have heard so much about this Korean beauty brand and it was very interesting for me to check if it is worth the hype. This cruelty-free brand's products will forever stay on my skincare counter.
Not only does Cosrx not test on animals but they also refuse to sell their products in Mainland China. I have tried several products from Cosrx and I am absolutely in love with them.
Features
When looking for a Korean cruelty-free brand, this one is an absolute must-try. The brand makes sure to provide products that have healthy, effective, hypoallergenic ingredients.
All their products are tested by dermatologists to ensure that they are safe to use and will not irritate the skin. Moreover, their price range is reasonable for the sizes they produce.
| Benefits | Drawbacks |
| --- | --- |
| Dermatologist-tested ingredients | Not all their products are vegan.* |
| Very reasonable prices | |
*Some of their products have snail mucin, which has great benefits for the skin but it is still an animal-derived ingredient.
The Oil-Free Ultra-Moisturizing Lotion with birch sap is great for people with oily skin. It controls the oil of your skin thanks to the fast absorption and keeps your skin moisturized throughout the day.
There are many reviews on the internet, and people are raving about how helpful and effective this product is for their oily skin.
So if you are someone who is looking to balance the oil of your skin, give it a try.
How it Compares to Others and Why
As this lotion contains about 70% birch sap, it is more effective for the restoration of your skin moisture and hydration level.
Unlike many lotions that just sit on your skin, this one has faster absorption, leaving your skin smooth and soft.
Expert Tips
When trying this product, you will feel a light and cooling sensation on your skin. You can use it both during the day and at night to get the most nourishment that your skin requires.
Sale
COSRX Oil Free Lotion with Birch Sap, Daily Acne Facial Moisturizer, 3.38 fl.oz / 100ml, Hydrating moisturizer for all skin types, Korean skincare, Paraben free
Easy to Use: Perfect for anyone with oily and combination skin, COSRX Oil-Free Ultra-Moisturizing Lotion can be a simple everyday staple. This daily moisturizer is recommended for both day and night, providing your skin with the nourishment that it needs instantly.
Quench Your Skin Minus the Grease: With light and non-greasy consistency, the lotion penetrates deeply to calm and treat irritated skin while recharging it with necessary antioxidants and vitamins.
Key Ingredient: Contains 70% of natural willow bark water (birch sap) which is effective for moisture restoration and maintaining of skin hydration level.
Fast and Smooth Absorption: Gone are the days when the lotion just sits on your skin with no benefits! This lotion instantly penetrates the skin leaving it fresh, soft, and silky smooth.
COSRX Standards: All COSRX products are formulated with skin-friendly ingredients that alleviate irritated skin. Hypoallergenic, Dermatologist tested, Animal Testing-FREE, Parabens-FREE, Sulfates-FREE, Phthalates-FREE
Soo'AE is a trending skincare Korean brand with 100% cruelty-free products. The brand does not conduct any animal test for any of its products.
As mentioned on their website, they believe in safe and ethical practices that ensure not only the safety of their products but also the wellbeing of their consumers.
Features
This Cruelty-free Korean Brand has various skincare products as well as hair treatment products that are not only cruelty-free but also vegan-friendly.
Their moisturizers, cleansers, exfoliators, serums, and toners are for various skin types be it sensitive, dry, or oily.
Apart from being a cruelty-free brand, Soo'AE has a great strategy to create effective products at affordable prices.
To get your desired results, you won't need to break the bank as the prices are reasonable and entirely worth every penny.
| Benefits | Drawbacks |
| --- | --- |
| Very affordable | Not vegan-friendly, some products have honey or milk |
| Full line of products, including hair care. | Not all products are safe for sensitive skin |
*Some products have essential oils, which might irritate your skin, especially if you have sensitive skin. So it is always a great choice to patch test the product before using it.
We all know that the skin loses its collagen starting from our 20s. I chose this cruelty-free Korean skincare product from Soo'AE because it has a great ingredient list and provides excellent results.
After applying their Rose Refining Hydra Collagen Cream you will feel how your skin improves and becomes more fresh and young. It restores your skin moisture and boosts your skin energy.
How it Compares to Others and Why
Many brands that make collagen creams set the product prices in a higher range as they claim, the ingredients are exclusive. But Soo'AE sells this cream at a fair price for the size.
Expert Tips
It is good to use this product overnight for the ingredients to absorb and work their magic throughout the night. You will feel how your skin looks fresh and glowy in the morning.
READ MORE: Is Maybelline Vegan and Cruelty Free?
FAQs for Cruelty-Free Skincare
What is cruelty-free?
Cruelty-free refers to products that are not tested on animals at any stage of production. This includes ingredients and post-market testing.
If a brand is cruelty-free, does it mean it is also vegan?
No, there are many skincare brands that are 100% cruelty-free because of they don't test on animals, but they may have products that contain animal-based ingredients such as honey, snail mucin, milk, etc.
How to distinguish Korean cruelty-free skincare brands?
It is always a great choice to look for certified logos and labels on the brand's website. If the brand is certified by PETA or Leaping Bunny, you can be sure that their products do not pass through animal testing and are not sold in animal testing countries.
Final Recommendation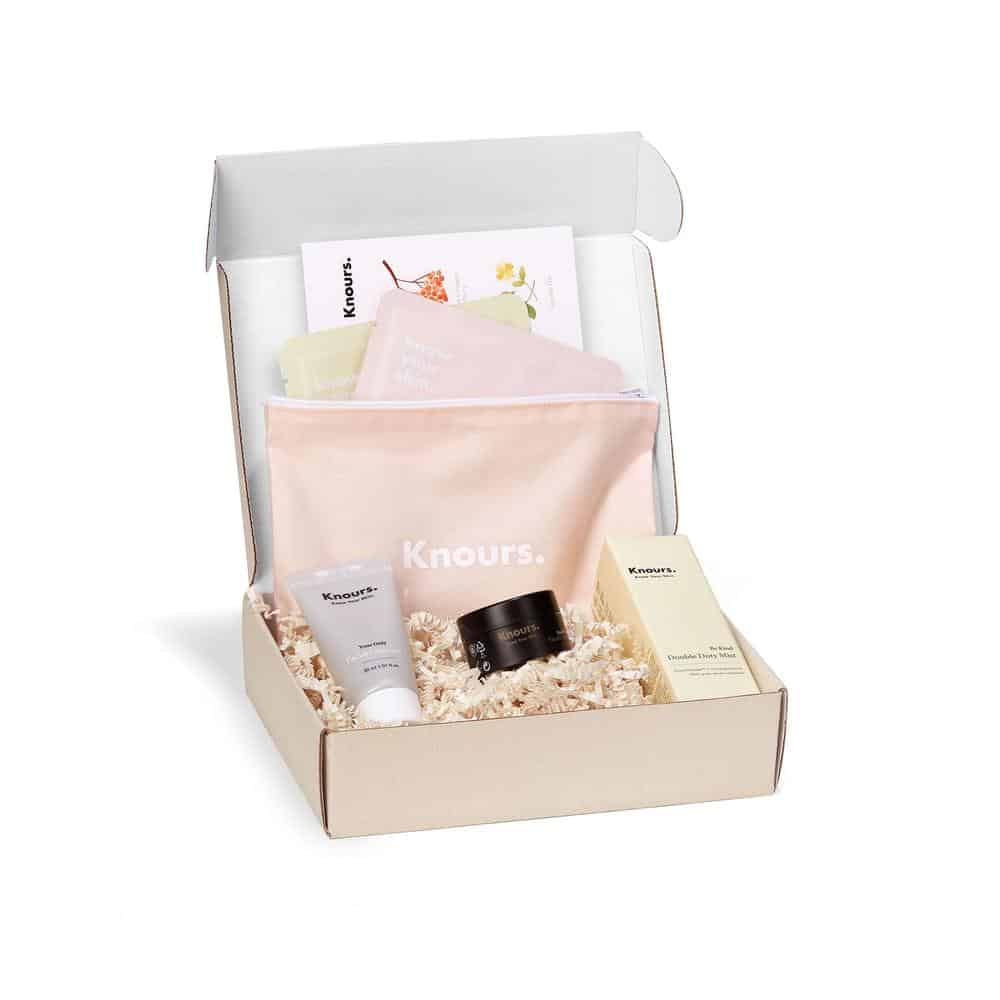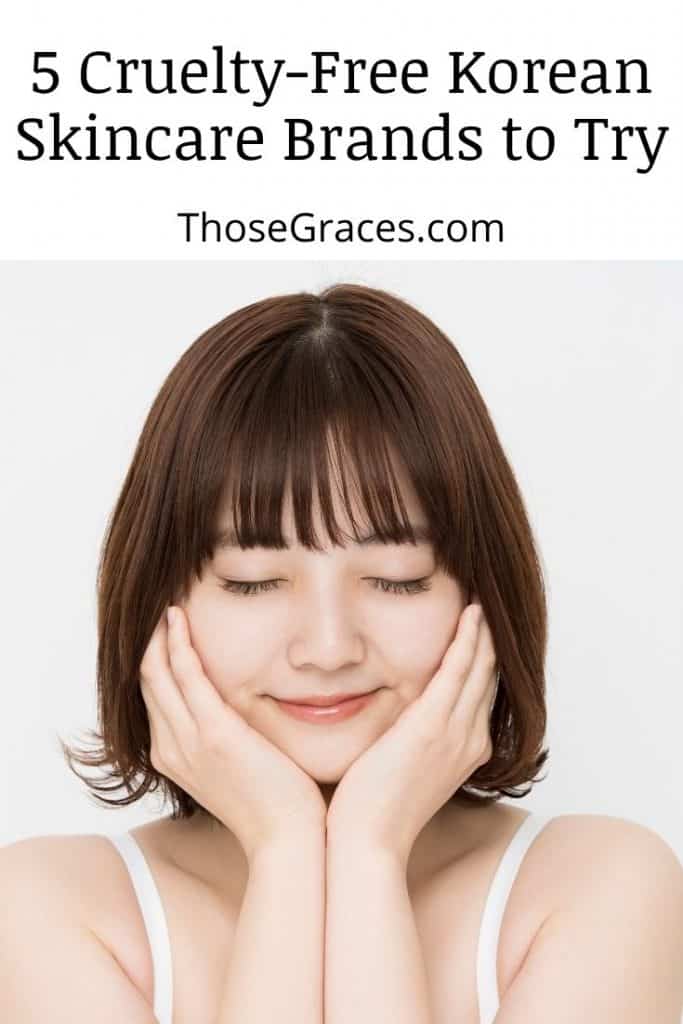 Which one is your favorite cruelty-free Korean skincare brand? Share with us below!