Is Fenty Beauty cruelty-free as of 2021?
Rihanna's cosmetics company was founded in 2017 and instantly became a big hit in the beauty industry.
Everyone was talking about it, and one of the main questions was, "Is it a cruelty-free or vegan brand?"
Read on to find out the answer!
Also check: Banana Boat A Cruelty Free Brand?
Is Fenty Beauty Cruelty-Free Brand?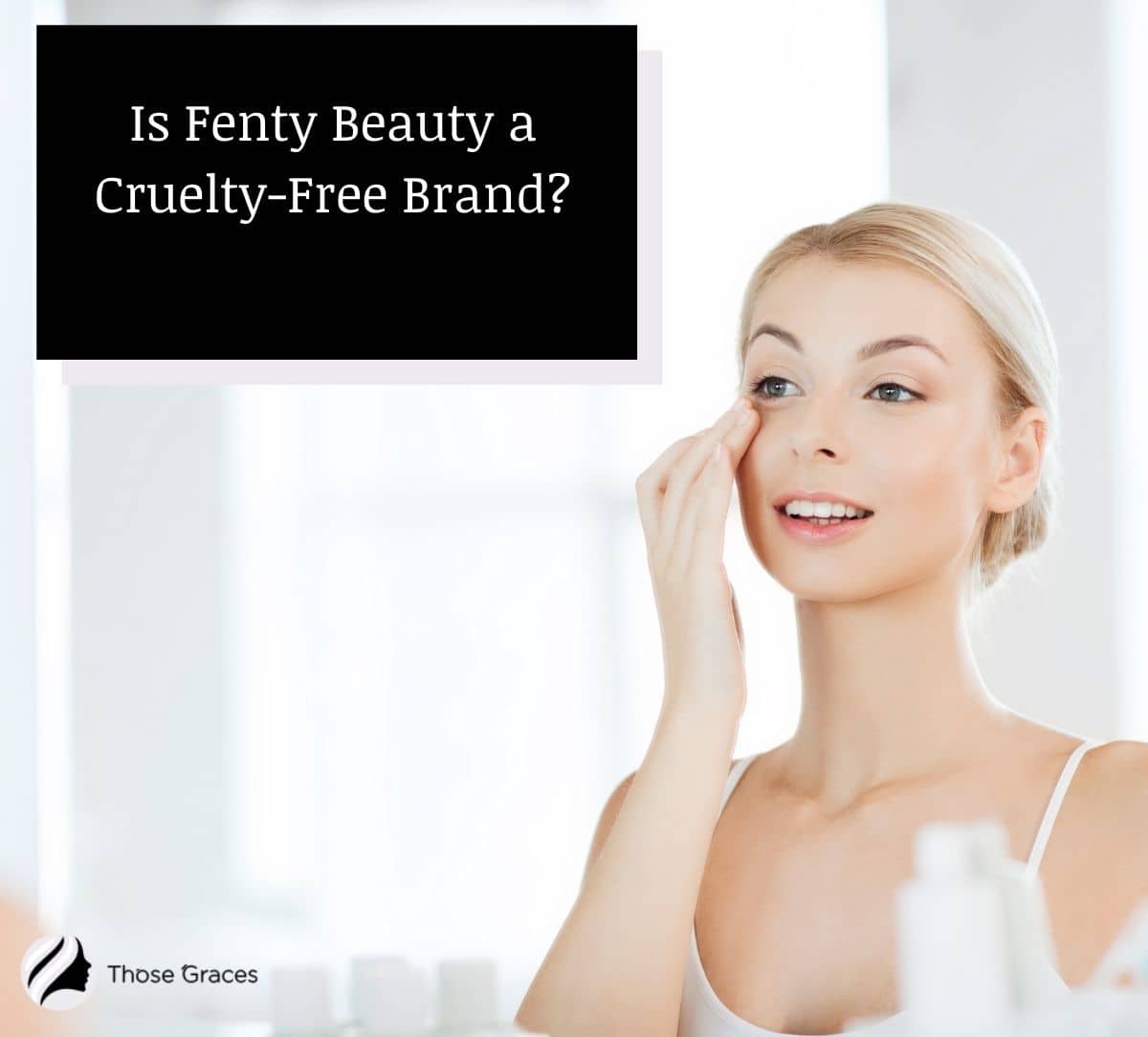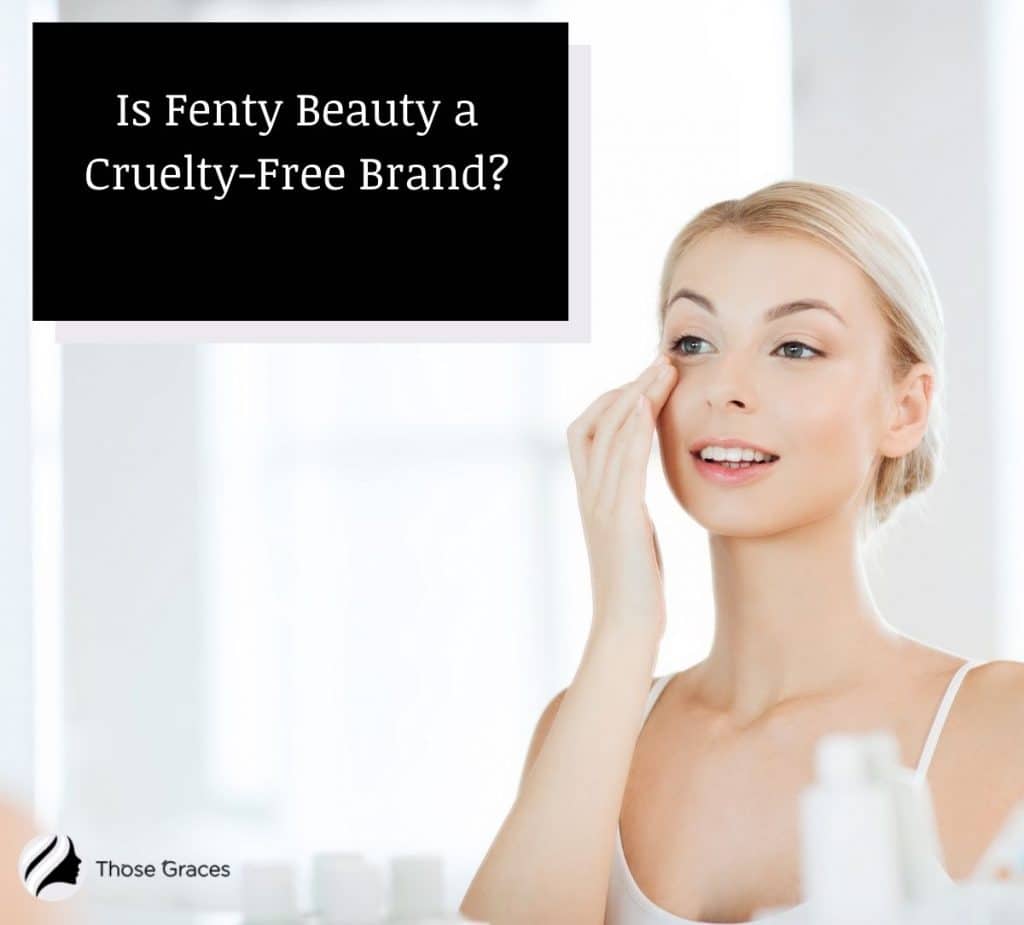 Short answer: yes, it is! You might be confused about the statement that Fenty is a cruelty-free brand when they are sold in China. The thing is, Fenty is sold in Hong Kong and Macau, where animal testing is not required by law.
Of course, Rihanna considered every detail before selling her products in China, and that is why we love her!
But let's see some of the most asked questions about the brand, and take a closer look at its animal-testing policies.
FYI, this post contains affiliate links. We earn a commission if you make a purchase at no extra cost to you.
Fenty Beauty Animal Testing Policies
All beauty brands have an FAQ section on their websites and so does Fenty. Their answer to the question of animal testing policies states:
"Never. Fenty Beauty + Fenty Skin are cruelty-free brands. We never test products or ingredients on animals, nor do we allow suppliers to conduct testing on our behalf."
It is so great to see that such beauty brands care for animal welfare and make sure not to test on animals at any point of the production process.
Moreover, they mention that both Fenty brands are cruelty-free, the makeup brand that is Fenty Beauty and the Fenty Skin, which is the skincare line.
Even on the brand's Amazon listings, you'll see that they're cruelty-free front-and-center in their descriptions.
History
Even though the brand is owned by Rihanna, all the hype is not only for her name. The products show effectiveness, and you can immediately see the high quality of ingredients, packaging, and convenience.
The first products Fenty came up with were foundation and concealer, which had 40 shades. It was something everyone waited for for so long, especially people with dark skin tones.
Fenty Beauty works with Kendo, which is an innovative beauty brand incubator. Kendo's beauty brand list includes Marc Jacobs, KVD, Ole Henriksen, etc.
Renowned brands like Marc Jacobs and Ole Henriksen are cruelty-free. And from the first day of their production, Fenty Beauty also stated that they are a cruelty-free brand.
What Do They Say About it? What is Rihanna's Stance?
When the brand first came out, one of Rihanna's fans DM'd her asking if the products were tested on animals. And her answer was straight up, "You callin' me an animal?"
It is another proof that Rihanna does not tolerate animal testing and would not conduct tests on animals on any of her products.
READ MORE: Rihanna Launched Fenty Beauty at Ulta
Does Fenty Sell in China?
Yes, but there is a difference. In 2019 Fenty has announced that they expand their sales to Asia, and everyone was worried about animal testing policies.
However, they are not selling Fenty products in Mainland China.
The thing is that the animal testing laws are applied only in Mainland China, and being a responsible and loyal brand, Fenty has chosen the ethical path.
The products are sold only in Hong Kong and Macau, where making tests on animals is not obligatory by authorities. So that's a huge relief for people who were concerned about this topic.
What About Certifications? Peta/Leaping Bunny?
Neither Fenty Beauty nor Fenty Skin is certified by Peta and Leaping Bunny.
Although being certified with such organizations is an advantage for beauty brands, it is completely voluntary to apply for them.
As Fenty is not owned by a parent company that tests on animals and does not sell its products in countries where animal testing regulations are mandatory, it is still safe to say that they are cruelty-free.
Related: Is NYX Cruelty Free?
Is Fenty a Vegan-Friendly Brand?
When talking specifically about the skincare line, you can be safe. Fenty Skin is vegan-friendly, as mentioned on their website, "…Fenty Skin is a fully vegan line."
Fenty Beauty, on the other hand, has some products that include ingredients that are of animal origins, like beeswax and carmine.
"Fenty Beauty is not considered a vegan line: A handful of our products may contain ingredients of animal origin, such as beeswax and carmine."
There are, of course, vegan products in the makeup line. For specific products, you can always check the ingredient list on their website.
Also Check: The Best Cruelty Free Brands
Final Thoughts
Rihanna is an outstanding and fabulous person who has absolutely chosen the right and ethical path for Fenty.
Even though not all Fenty Beauty Products are vegan, they make sure to mention it, to avoid all the confusion.
It is certainly noticeable that she has put her heart into this brand and does everything to keep it up with every line.
Being a cruelty-free brand, I really hope that Fenty will also become 100% vegan-friendly in a matter of time.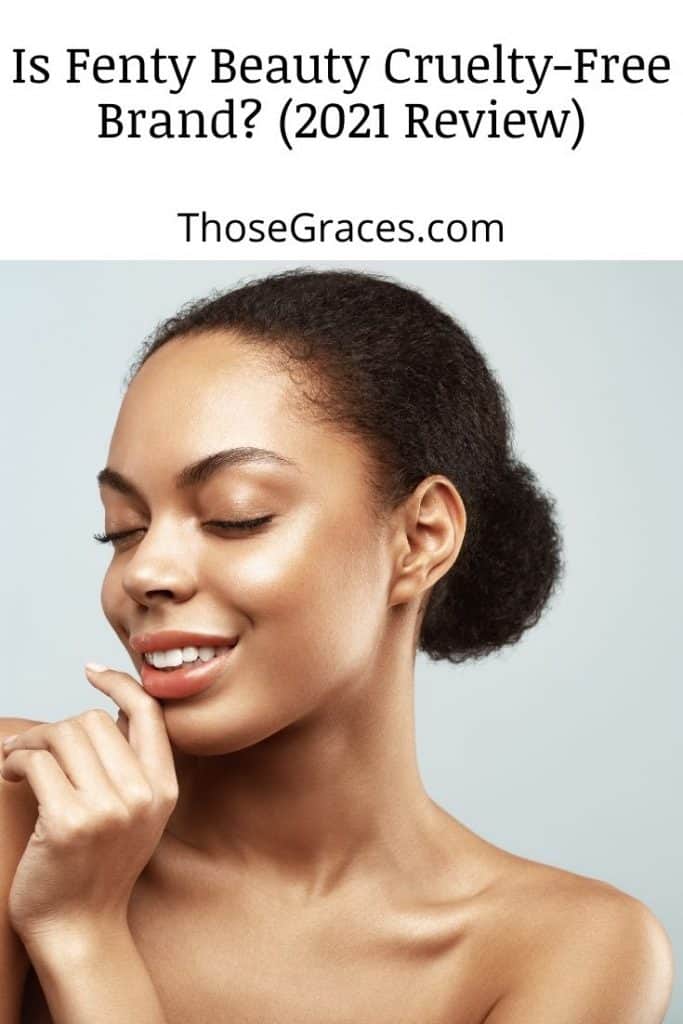 Is Fenty Beauty a cruelty-free brand? Have you tried using it? Share with us below!