Bronzer vs contour– what's the difference?!?
If you think you're the only one who can't differentiate between the two, think again!
Turns out many makeup-lovers admit to being confused by them and we're here to unravel the differences between the two.
Just keep reading for all of the answers!
Don't forget to also check our guide on the best spray tan for home use!
What's the Difference Between Bronzer and Contour?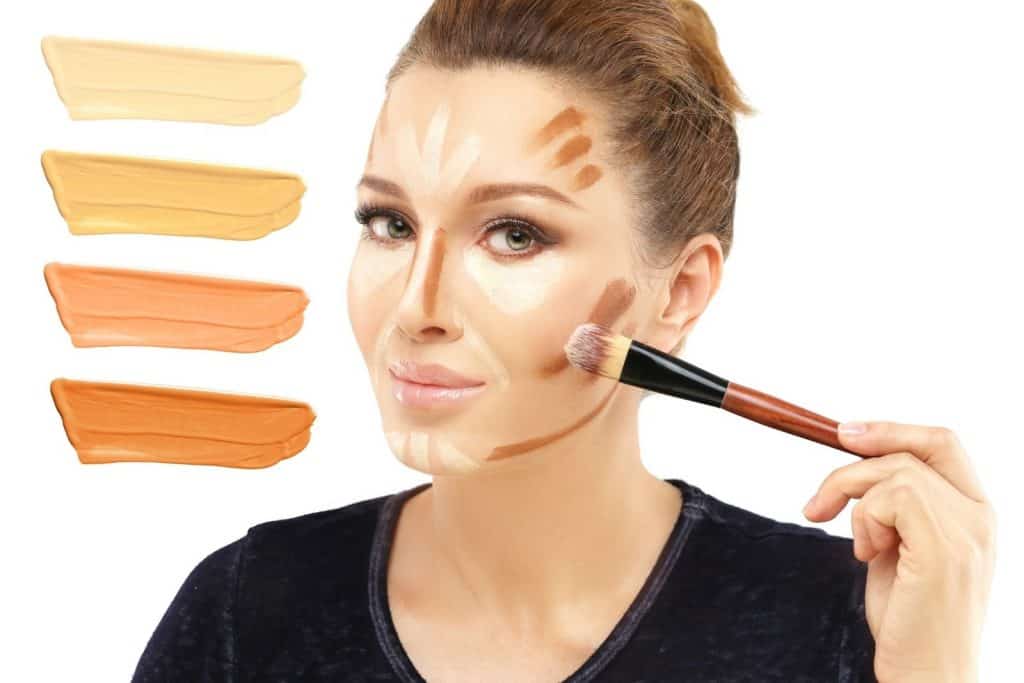 The difference between bronzer and contour boils down to what effect it lends to your face.
Contouring is all about defining and shaping the structure of your face to create an illusion of a perfect dimension and symmetry.
This is done by strategically placing the product in the right places to make shadows on the face. These shadows can practically create magic, especially when done by an expert artist.
For instance, it can create a sharper jawline, lifted cheekbones, a narrower-looking nose, and an outlined forehead.
On the other hand, bronzer has nothing to do with the shadows. Simply put, it brings a sun-kissed warmth to your face.
While contouring defines the face, bronzing will make you look like you've been vacationing on a tropical island basking in the sun's warmth and getting all tanned – minus all the sun damage that comes with it.
The key, as with the bronzer, is to strategically place at the high-points of the face where the sun hits the face to create a natural warmth.
Bronzers and Contours also differ in their color tone and finish. Contours mimic the natural shadows, so the product has to be in a matte finish. After application, it lends a cool-toned, greyish hue to create a well-defined, sculpted face.
What is bronzer? Bronzers, in contrast, have a warm tone and a shimmery, glowy finish to mimic the natural wash of the sun's rays.
That being said, both bronzers and contours can come in both liquid and powder forms.
Check: Should You Shower After Tanning?
The Bronzer Vs Contour differences extend into how and which parts of the face you apply the product to.
For contours, you need to start 'mapping the face'. Start on your forehead and swipe your contour product along the hairline keeping width as per the size of your forehead.
For cheeks, start from the middle of the ear and stop just behind the apples of the cheeks. This will create a more hollowed-out appearance and define your cheekbones.
Finally, swipe the product along your jawline in a forward motion and along the bridge of your nose to sculpt it.
These generalized contour tips emphasize your natural facial features and create defining shadows.
Bronzers are applied to places where the sun hits the skin. So, on the temples, sweep the product onto your hairline.
Swirl it on the top of your cheeks (from the top of the ear to the apple of the cheeks) and down the bridge of your nose.
You need to put less of a bronzer and more of a contour on the brush since you're using the former for a natural finish and the latter for delineating the facial structure.
Check: Dime Beauty Video Reviews
Can You Use a Bronzer to Contour?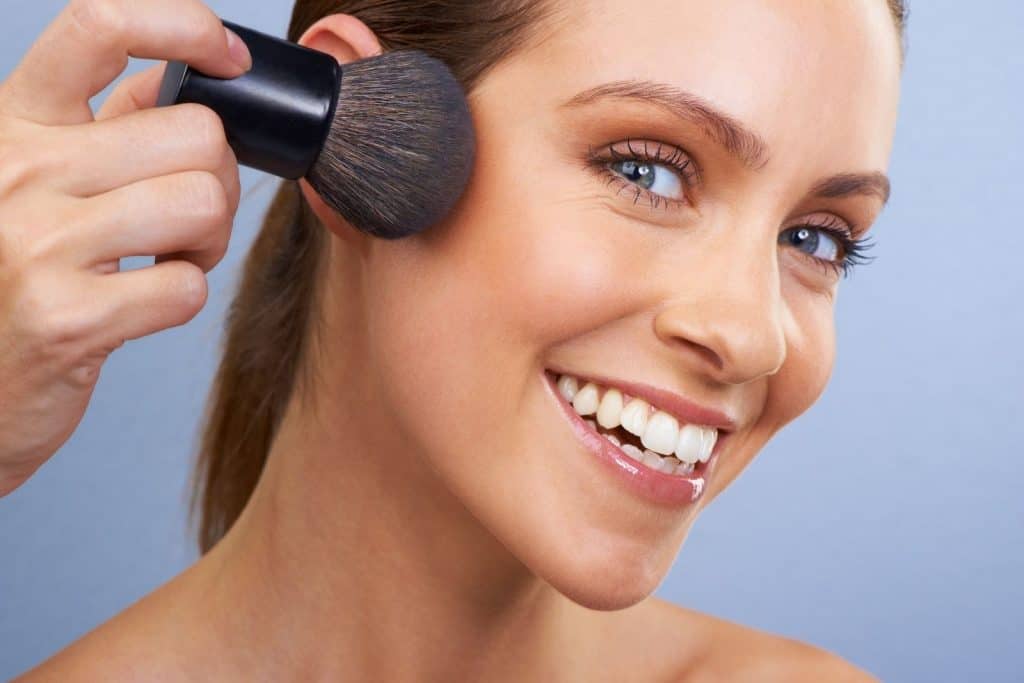 Now that you know the key differences between the two – from the finish, application to the end results – it makes sense that both require different products.
If you use a bronzer to contour your face, it will likely leave a very greyish and unnatural finish.
While some people will disagree with our stance, saying oh! I use a bronzer for contouring regularly; there's no way they're getting the same perfect finish as a contour.
For emergency purposes though, you can use a matte bronzer (like the Hoola) to softly swirl around the cheeks and the temples for a faux-contour look.
Can I Contour Without A Bronzer?
Yes, you can. Here are 3 steps to follow for a perfect contour with a bronzer look:
Conceal well. Blending concealer under your eyes and on your forehead will brighten your face immediately and lend the brightening effect of a bronzer on those areas.
Work on your cheekbones. Cheeks are where a bronzer shows its magic, so pamper them well. Swirl across a shimmery blush on the apples of your cheeks and follow by gliding a generous layer of highlighter on the high points of your cheeks.
Strategically place highlighter. To get the bronzer sheen, swipe the highlighter down the bridge of your nose, below your brow bone, and across your cupid's bow to create an all-over glow look.
Is Contouring Necessary?
As with everything that's related to beauty, contouring comes down to a personal preference.
It's not necessary to contour your face every time you use makeup, of course. But if you're in the mood to do a little extra, go ahead.
Contouring, for makeup beginners, feels like just a couple of scary brown lines across the face. When in actuality, with proper techniques it can add a proper dimension to your face.
Some makeup connoisseurs though, like Bobbi Brown, aren't very fond of the makeup technique. They're more for enhancing what's already present than creating something that's not there.
For instance, highlighting the cheekbones with a pop of blush and glow products rather than creating a chiseled cheekbone using a contour.
If your beauty idea aligns with the same aesthetic, contouring will not win your favor as well.
Whether you're for or against, or still dangling in the middle, it's all up to you to try and decide what works for you. Because the contour controversy will continue.
FAQS
Can you do contouring with a bronzer?
Yes, you can absolutely use your bronzer for contouring. Just keep in mind that it's usually darker than actual contouring products. So use it where you want to create contrast or a shadowing effect, such as to strengthen your jawline or make your cheekbones more prominent.
Can you use bronzer and contour at the same time?
Yes, absolutely! The two products play very well together to help enhance your natural beauty.
Conclusion
The admirable part about the beauty realm is how personalized it is.
You can find almost anything and everything that aligns with your needs, preferences, and requirements. A foundation that's dewy and melts into your skin?
Check! A blush that's a mix of a pink and red palette? Check! A lipstick that's plum with a hint of brown? Check!
There's one downside to all this variety though. You sometimes have products that are similar, but different.
The Bronzer vs Contour just like the eyeshadow base vs primer debate still baffles many, but we hope we've cleared the stark differences between the two.
Considering their similarities as well, as both need to be two shades darker than your skin tone, it's safe to say they aren't mutually exclusive but meet each other in sort of a Venn Diagram format.
The popularity of both has grown over the years. After all, they are the powerhouse pair behind the much-coveted 'chiseled look'.
And now that you're aware of their individual benefits and uses, it will be easier to include them in your beauty routine.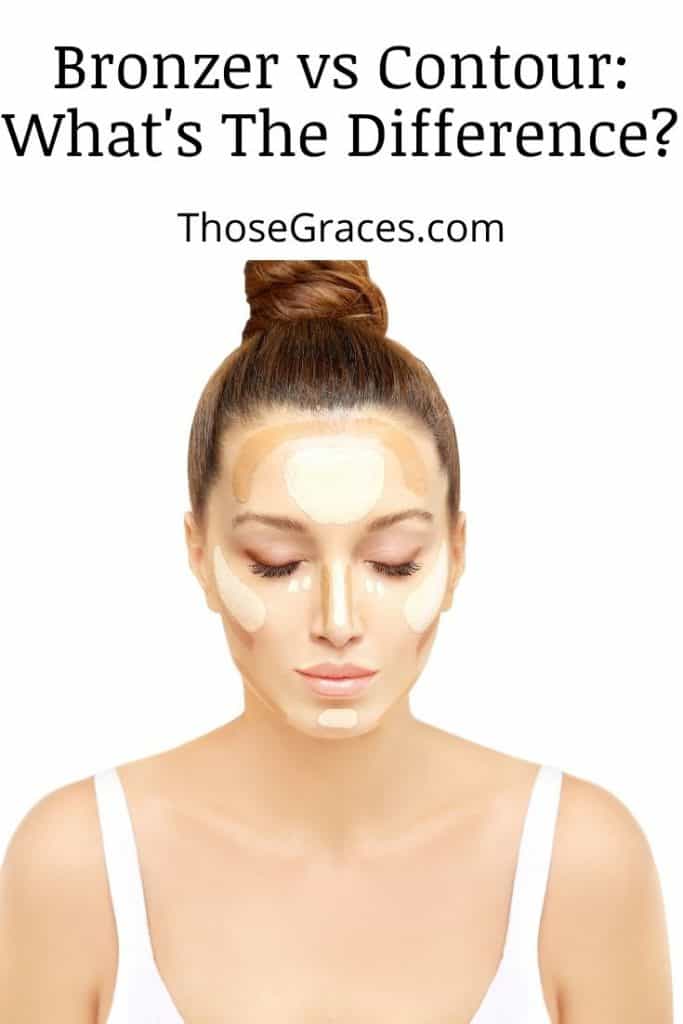 Bronzer vs contour? Which one do you practice or both? Share with us your experience below!