Looking for some in-depth Dime Beauty reviews to help you decide if the brand is right for you?
Sure, we could give you just our expert overview on the benefits and drawbacks, but if your skin type is different than mine, it really won't help you, right?
So, instead, we rounded up video reviews from 8 diverse influencers with all different types of skin tones and needs.
Let's jump in!
Want to Try Dime Beauty? Check These 8 Video Reviews First!
Before we dive in, I just want to go over two quick notes. First, why 8 videos? Why not an even 10?
Well, Dime Beauty is fairly new, so honestly, there aren't a ton of influencer videos out there yet. I picked those that offer something different from others to give you a good overview.
Also, if you're hoping to buy Dime Beauty products on Amazon, you're kind of out of luck.
As of right now, you can ONLY find the DIME Beauty Eyelash Boost Serum (affiliate link) on the site.
You also can't find it on Sephora or Ulta AT ALL, which leads a lot of people to ask "Is Dime Beauty legit??"
After all, aside from that ONE product, you can only really buy directly through the Dime Beauty website, which means you're taking a bit more of a risk than if you bought through a major retailer.
When I looked at video reviews, that was definitely one of the questions I kept in mind. I made sure to include the answer below, so keep reading!
1. Is Dime Beauty Legit? This Video Answers:
2. Dime Beauty as an Eco-Friendly Option
3. See the DM Lash Serum in Action
Check: How to Apply Eyelash Serum the Right Way
4. Complete Morning Routine with Dime Beauty…
5. …Or Use It For Your Nighttime Routine!
6. Dime Eyelash Booster on Thin Lashes
7. Dime Beauty for Mature Women Over 50
8. Dime Beauty Compared to Other Mascaras
Related: 10 Rare Beauty Foundation Video Reviews You Need to Watch
As I said above, there really aren't a ton of videos out there yet. If more become available that offer a different perspective, we'll update you!
I'm also hoping that Dime Beauty either decides to sell more products on Amazon or gets picked up by Ulta or Sephora.
I don't have an issue buying directly through a brand's website once I know that I like a product, but for that initial purchase I do prefer to use a larger retailer.
That way, if it's not for me, I don't have to jump through hoops to return it, if that makes sense.
However, Dime Beauty does have a 100% satisfaction policy, which makes me a bit more comfortable.
You'll have to decide for yourself if you're willing to give it a shot. I hope the reviews above helped you with that!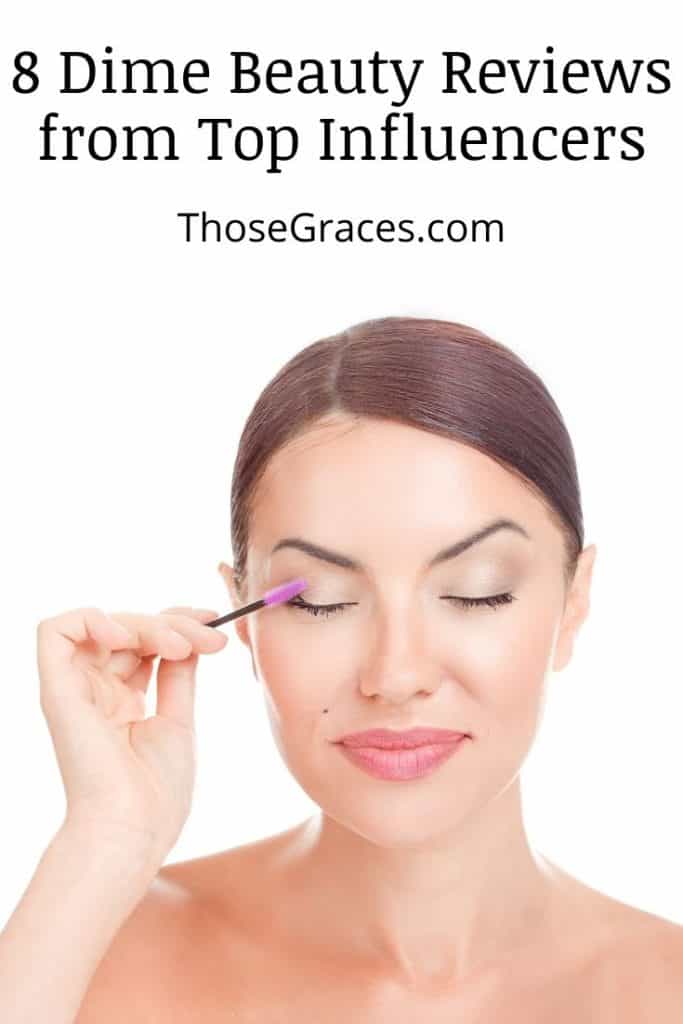 Did you ever try Dime Beauty products? What are your thoughts? Share below!