What is bronzer makeup, exactly, and why should you care about it?
Let me answer that with another question: Do you want to glow up even in scorching heat or chilly winds?
That's exactly what this amazing makeup product does for you!
Read on to learn how it's beneficial for your skin type, how to apply it, and more.
What is Bronzer and What Does it Actually Do?
Bronzer is the go-to makeup product for your favorite stars, from Jennifer Lopez to Rihanna to Kim Kardashian. What exactly is it, though?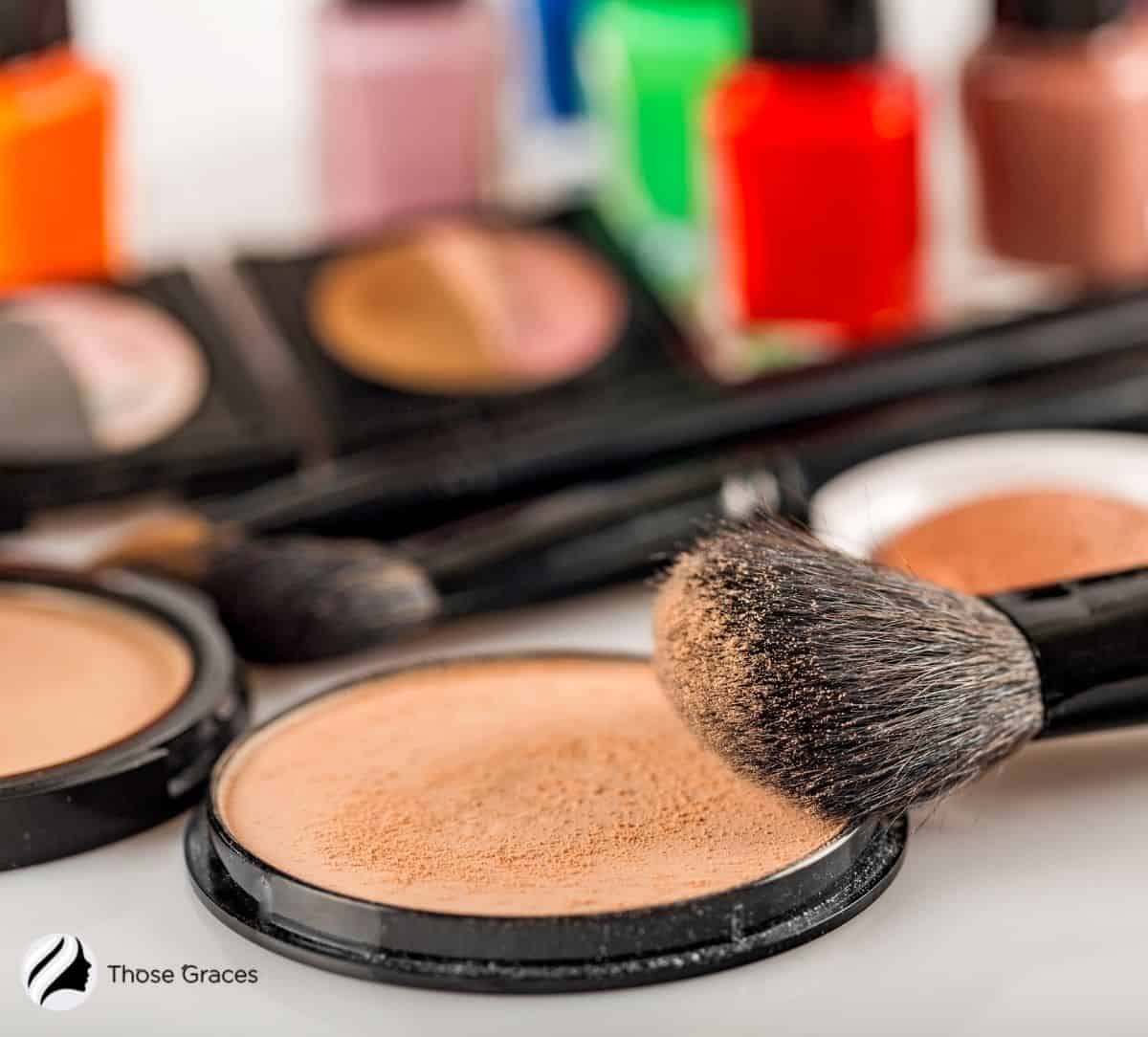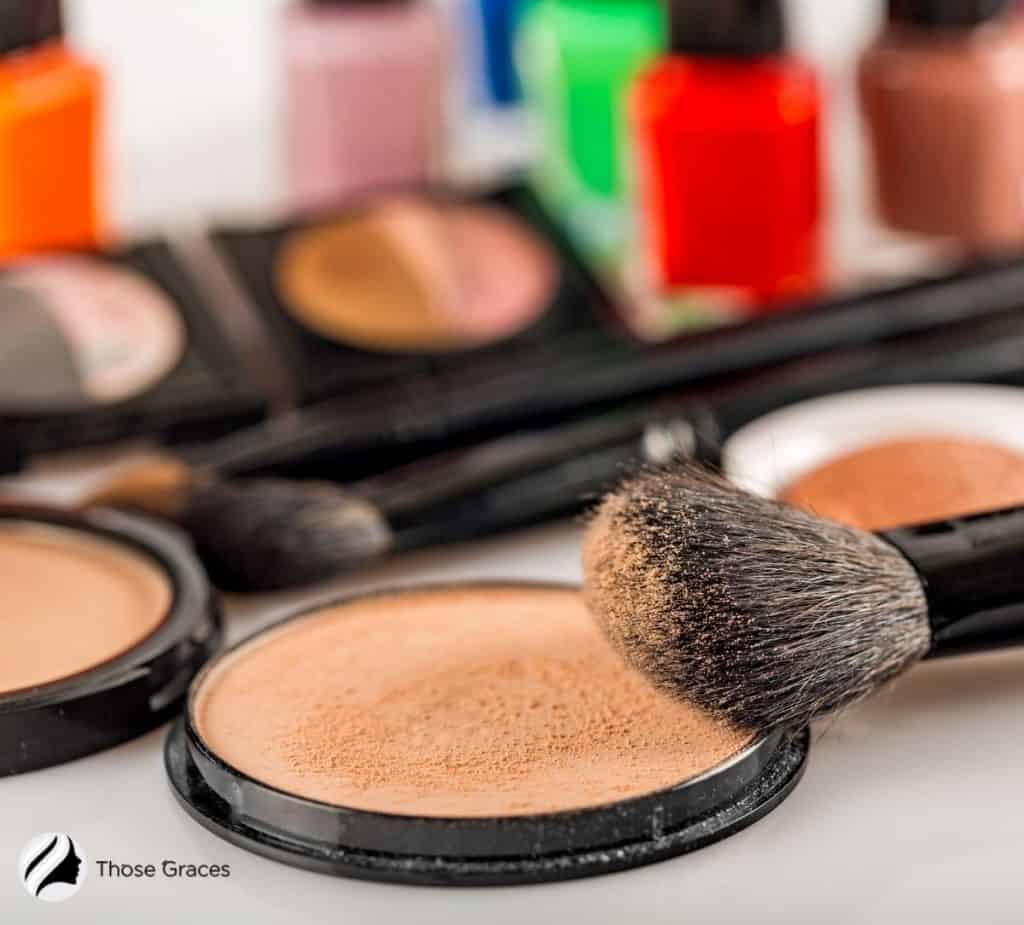 As its name implies, it's a makeup product that provides a bronzed appearance to your skin.
In other words, it gives you a suntanned look without actually tanning under the warm sunshine.
Basically, it comes in three variations- sheer, shimmer, and matte finish.
In addition, it's available in multiple compositions such as gel, powder, cream, or liquid-based at your convenience.
Now, let's dig a bit deeper to understand a bit more about its uses.
What is Bronzer Used for?
Bronzer is used to glow up your skin and give it a more vibrant "sunkissed" appearance. If you're thinking of a Bronzer as a fake tan, wait a second. Bronzer is beyond fake tan.
It settles down into your skin, giving you a golden-brownish skin tone and adding a bit of shimmer & shine.
It's much safer than a natural tan and produces effective results. Whether you've got dark or fair skin, it gives your whole face an extra touch of intensity and charisma.
In a nutshell, choose bronzer to gain the natural tanning look without actually tanning under the harmful UV rays or hot sun rays.
Check this video for amazing tips:
How to Choose a Bronzer for YOUR Skin Type
Since there are multiple variations of bronzer available on the market, it's tricky to choose the best Bronzer shade for your skin tone.
Bronzer is accessible for all, regardless of skin tone and texture. To choose the ideal brand for you, consider these three factors-
Primary skin tone
Skin type
And finally, undertone
Bronzer for Fair Skin
There has been a popular beauty myth that bronzers are only good for dark or olive skin tones. However, Bronzer can be used by everyone, including fair skin tones.
However, people with fair skin should be very careful when choosing. The wrong choice interrupts the entire flow of your makeup.
So, to enhance your look, choose either peach color or rose-colored bronzer shades. Since these colors support your primary skin tone, they help you look naturally tanned and glowing.
Just make sure you don't apply it so heavily that leaves you looking like you belong in a circus.
Bronzer for Olive Skin
Usually, the copper or golden brown shades are suitable for olive skin types.
As discussed earlier, don't overdo it. Make sure to apply so that it enhances your appearance rather than interrupting the entire makeup.
Bronzer for Dark Skin
Dark skin beauties can choose the dark shades of bronzer that support their primary skin complexion. In general, the rich brown color is a wise choice for dark-skinned people.
Well, these are the ideal bronzer variants based on primary skin tones. Now, let's choose the best Bronzer based on the skin undertone and types from dry to oily.
Choosing the Right Bronzer for Your Skin Type
It's important to also choose the bronzer based on your skin type along with the skin tone. You have to be more careful and attentive, especially choosing makeup products for acne-prone or oily skin.
Mild oily or combination skin-toned beauties can leverage powder-based bronzer formulations.
Adding a light shimmer finish brings a cherishing and shiny skin look. If you've got extremely oily or acne-prone skin, use powder or gel-based bronzers.
Similarly, dry skinned beauties can go for creamy, liquid, or gel formulations based on convenience.
Those with skin that's not too dry or too oily are the luckiest ones as they can choose any of the bronzers such as shimmer, sheer, and matte.
Usually, a shimmer bronzer provides you with a shiny look and is ideal for a summer glow. At the same time, the sheer bronzer is suitable for intense light or dark-skinned beauties.
Matte bronzer, on the other hand, offers a deep suntan glow, but it's really only suitable for a few skin types.
Bronzer for Multiple Undertone Skin Types
Bronzers can also be chosen based on the undertone of your skin. There are three kinds of undertones- Warm, cool, and neutral.
Suppose you've no idea about your undertone. Here's a simple process to help you figure it out:
Have a quick balance at your wrist.
Now, if you observe green-colored veins, you've got a warm undertone.
If you've got blue-colored veins, it says that you're cool undertones.
In comparison, the neutral undertone people fall in between the warm and cool undertones.
For warm undertones, gold or brown browsers work best.
In comparison, the cool undertone should use either rose gold or peach bronzers.
Finally, the neutral undertone beauties can choose bronzers with shades of light gold or pink. Make sure you don't use dark colors such as dark pink, dark gold, etc.
How to Use a Bronzer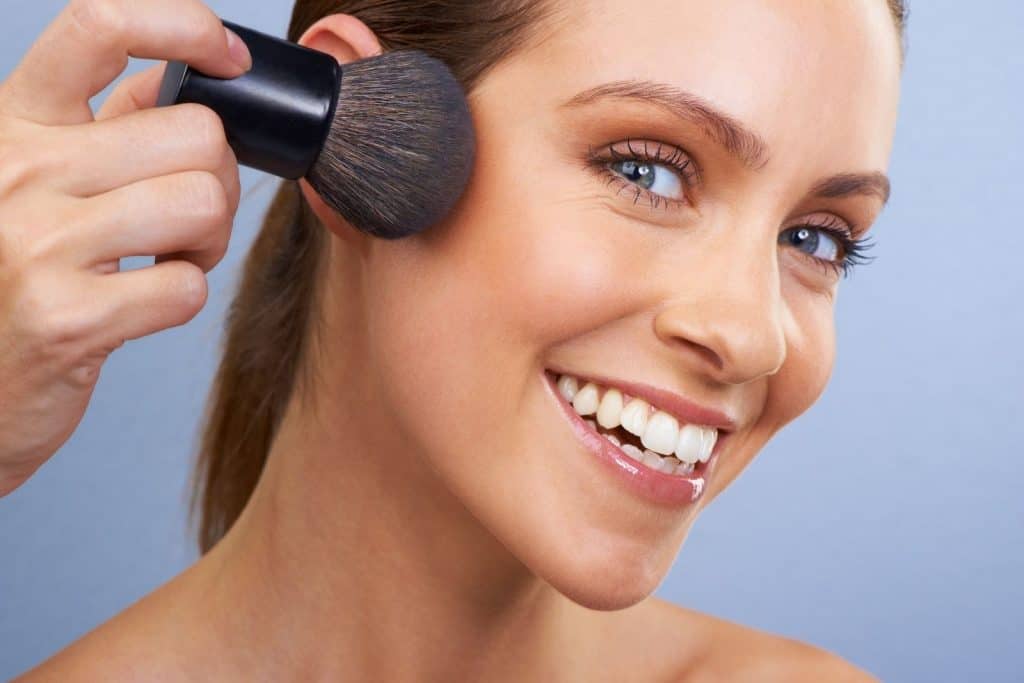 It's pretty simple to use bronzer. All you need is the right makeup brush! Nah, you cannot apply bronzer with a random hand-picked brush from your makeup kit.
Here are the various brushes for distinct bronzers.
Creamy bronzers: Synthetic brush to prevent absorption
Powdery bronzers: Natural brush
Liquid or gel bronzers: Makeup sponge or fingertips
Matte or sheer Bronzer: Rounded-head brush
Shimmer bronzers: Sculpting brush
Once you've chosen the right brush, you can apply Bronzer similar to other makeup products.
H3: Where to use a bronzer
Since bronzer brings a natural tan look to your skin, it should be applied to the parts of your skin that the sun naturally hits.
Some of them include the face, temples, cheekbones, nose, and chin. Initially, start from the temples of the forehead and glide down to the cheekbones and jawline.
In addition, you can apply it to shoulders and cleavage.
How to Apply a Bronzer
Here are a few simple steps to follow to apply bronzer. So, make sure to read the below-given steps carefully for a vibrant look.
First of all, clean your face and apply moisturizer or foundations as you do in the general makeup routine.
Take the right makeup brush and lightly rub on the Bronzer. Remove the excess Bronzer, if any.
Then, apply in circular motions on temples and hairline.
Next, rub on the Bronzer and remove the excess quantity. Swipe with the makeup brush on the cheekbones, near ears, and jawline.
Apply well in circular movements. Draw the brush from the jawline to the chin and slide it down the neck.
Finally, apply Bronzer on the nose and sides of the nose slightly.
Check this video for an actual demonstration:
Bronzer Vs. Other Makeup
So far, you've understood how to use and apply Bronzer. In this section, we'll learn how bronzer is different from other makeup products such as contour and highlighter.
Bronzer vs. Contour
Here's a brief explanation of the difference between bronzer and contour.
Usually, bronzer is used to enhance the darker parts of the skin. In comparison, the contour is used to take away attention from the various parts of your skin.
Bronzer brings warmth, whereas contour provides shadows to your skin. As mentioned above, it is applied to the specific parts of your skin where the sun naturally hits, so it gives you a natural intense tan look.
In contrast, the contours provide slimming effects with sharp cheekbones, a slim nose, face, and jawline.
Bronzer Vs. Highlighter
Similar to the bronzer, a highlighter also enhances the specific parts of the skin. However, there are a few differences between the two as follows.
Bronzer enhances the darker areas of the skin, providing a suntanned look.
In contrast, the highlighter reflects the sunlight and adds height to your skin.
Bronzed provides warmth, where highlighter may actually do the opposite.
FAQs
Can you use Bronzer as a blush?
Yes, absolutely. However, make sure you're choosing the right one for your skin tone, as explained above.
Can I put Bronzer all over my face?
No. You shouldn't apply bronzer all over your face. It should be applied in a region where the sun naturally hits, such as shoulders, cheekbones, jawline, and forehead.
How does Bronzer work?
Bronzers evenly tan your skin and provide a sun-kissed appearance over specific parts of your skin that are highly hit by the sunshine.
Conclusion
Well, you've understood about the bronzer from its definition to how to use it to differences between Bronzer and other makeup products.
Bronzer is a simple makeup product that nourishes the skin glow by imparting a natural suntan look.
When applied in the right way using the right makeup, as discussed earlier, it provides warmth and a radiant appearance to your skin.
References
"How to Use Bronzer Properly | Makeup Tricks." n.d. Www.youtube.com. Accessed September 20, 2021. https://www.youtube.com/watch?v=wlDje9RJlNY.
Maybelline. 2021. "Virtual Beauty Studio." Maybelline.com. 2021. https://www.maybelline.com/face-makeup/blush-and-bronzer/bronzers.
Stuart, Annie. 2010. "What's Your Skin Type?" WebMD. WebMD. April 23, 2010. https://www.webmd.com/beauty/whats-your-skin-type#1.
What is bronzer and how do you use it? Please share your tips below!