Do you have a pale skin tone and want to know what kind of skincare routine to follow and which colors suit you best?
Maybe you're also curious about celebrities that have the same skin tone as you, too?
Then you're in the right spot!
Stick around as I answer all your questions regarding pale skin tone.
What is a Pale Skin Tone?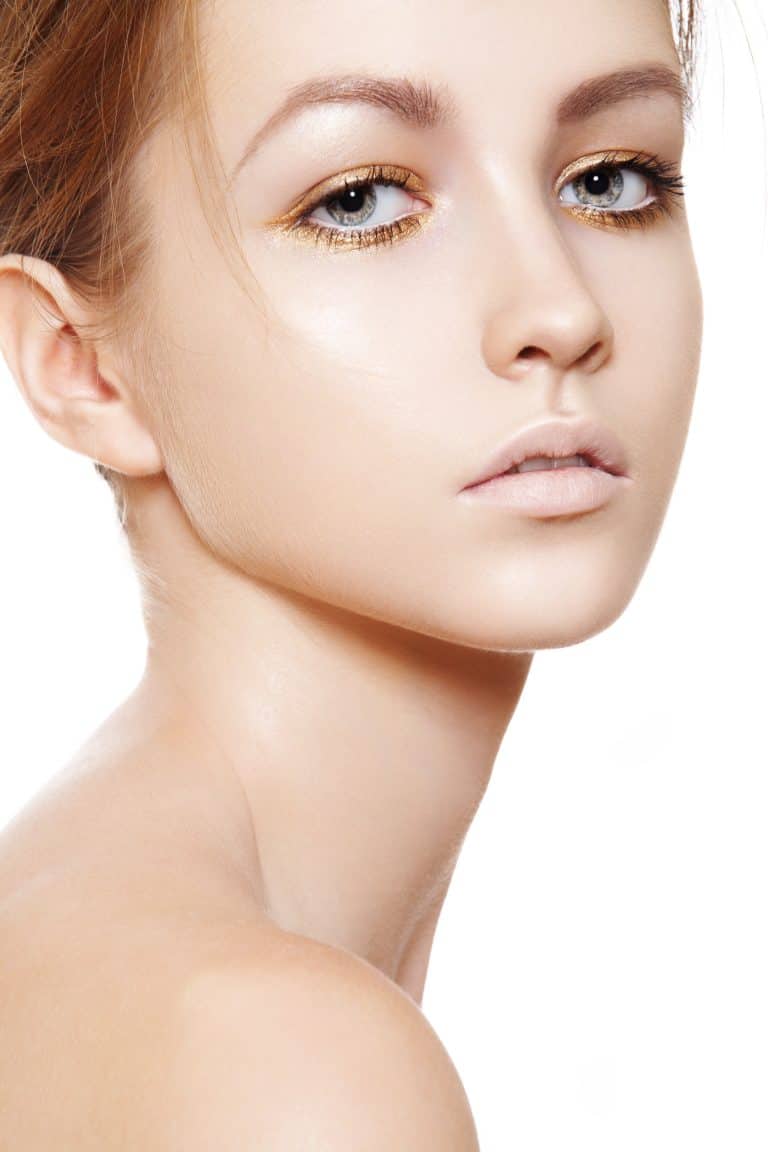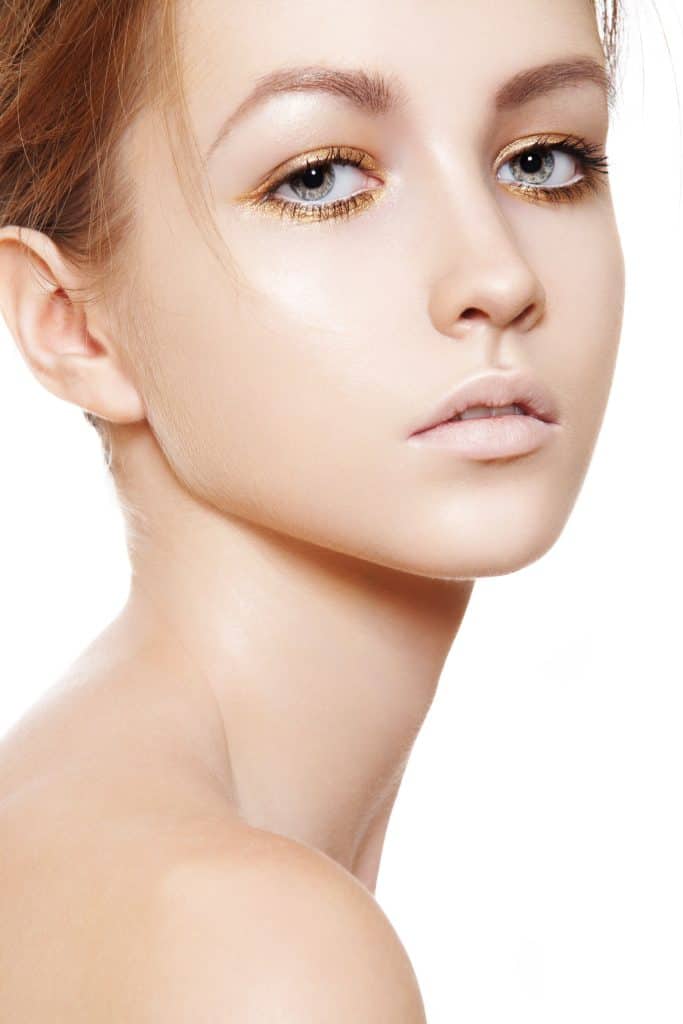 Pale skin tone or pale skin complexion refers to very white skin color.
Some would say looks almost "anemic." Although as someone with pale skin myself, I find that borderline offensive.
This coloring is most common in people from Northern and Western Europe (think the UK and Scandinavian countries), North America, and even some parts of Asia.
It has a cool undertone, which means you are more likely to have bluish veins if you have pale skin.
The pale skin tone is due to the low levels of melanin in the body, which is why it's more common in areas farther from the equator [1].
Melanin is a natural skin pigment that gives the color of your skin tone, hair, and eyes. It also protects the skin from the harmful UV rays from the sun.
Due to the low level of melanin in pale skin, you are more vulnerable to sun damage and Skin cancer.
READ MORE: Alabaster Skin Color
How to Know if You Have a Pale Skin Tone?
It's fairly easy to figure out if you have a pale skin tone. Here are some tips to help you figure it out.
Check Yourself in Natural Sunlight
You can check yourself in natural sunlight with a freshly cleaned face.
It is essential to make sure there are no artificial lights present when you are making the observation. Use a color palette for reference, and you can also ask your friend to help you out with this.
By Using The Fitzpatrick Skin Type Scale
The Fitzpatrick scale classifies skin type by the amount of pigment present and the skin's reaction to sunlight. Based on the Fitzpatrick scale, pale skin will be Type 1 or 2 skin [2].
This essentially means you're most likely to have blond hair (although that's not always true, as I have very dark hair), and light blue, gray, or green eyes.
It also means that when exposed to the sun- you develop freckles, burn, peels but rarely tan. I can definitely attest to all of those being true!
Take a look at this video on how to figure out your skin tone:
What Does Pale Skin Look Like?
People often think that pale skin means "colorless" skin, as in totally white. That's not always the case, though.
The best way to describe it is to imagine that someone took white paint and tinged it with beige, peach, or pink.
Your fingernails, palm, inside of your mouth would also look paler than usual.
What Are Some Skincare Tips for Pale Skin Tone?
Every skin tone comes with its skincare tips and challenges. Let's look at a few for pale skin.
Skin Problems from Sun Damage
Pale skin is more vulnerable to sun damage as they get sunburnt easily. This is why it is crucial to protect your skin from the UV rays of the sun.
Pale skin is also dry compared to people with darker skin tones, like olive-skinned people. If you have pale skin, you need to hydrate better and look for cosmetics that don't dry out your skin.
Another issue with your pale skin is it ends up looking extra pale in summer especially when you're standing next to your tan BFF on the beach.
My friend jokes that my legs are so white, ships lost at sea could find their way home by their light. Since I burn easily, though, I'll take "glaring white" over "lobster red and searing pain" any day.
CHECK: Everything About the Pale Olive Skin Tone
Is Pale Skin Healthy?
Yes, pale skin is completely healthy if you were born with it and have had it all your life [3]
Do see a doctor if you have been feeling unhealthy recently and your skin has turned abnormally pale. Your doctor can diagnose you with any of these medical conditions;
Acute or chronic anemia
Extremely low blood pressure
A blocked artery in one of your limbs
Excessive blood loss during your menstrual cycle
It is important to seek medical attention if your skin has turned pale only recently as it can be due to a medical emergency.
Makeup Tips
Here are a few things you need to incorporate in your daily routine to maintain the natural glow of your skin.
Foundation
If you are not already aware- a good beauty routine should always start from choosing the right foundation.
For your light skin, you need a tinted moisturizer. Pair that with just a hint of a liquid highlighter for that perfect skin tone and glow.
Lipstick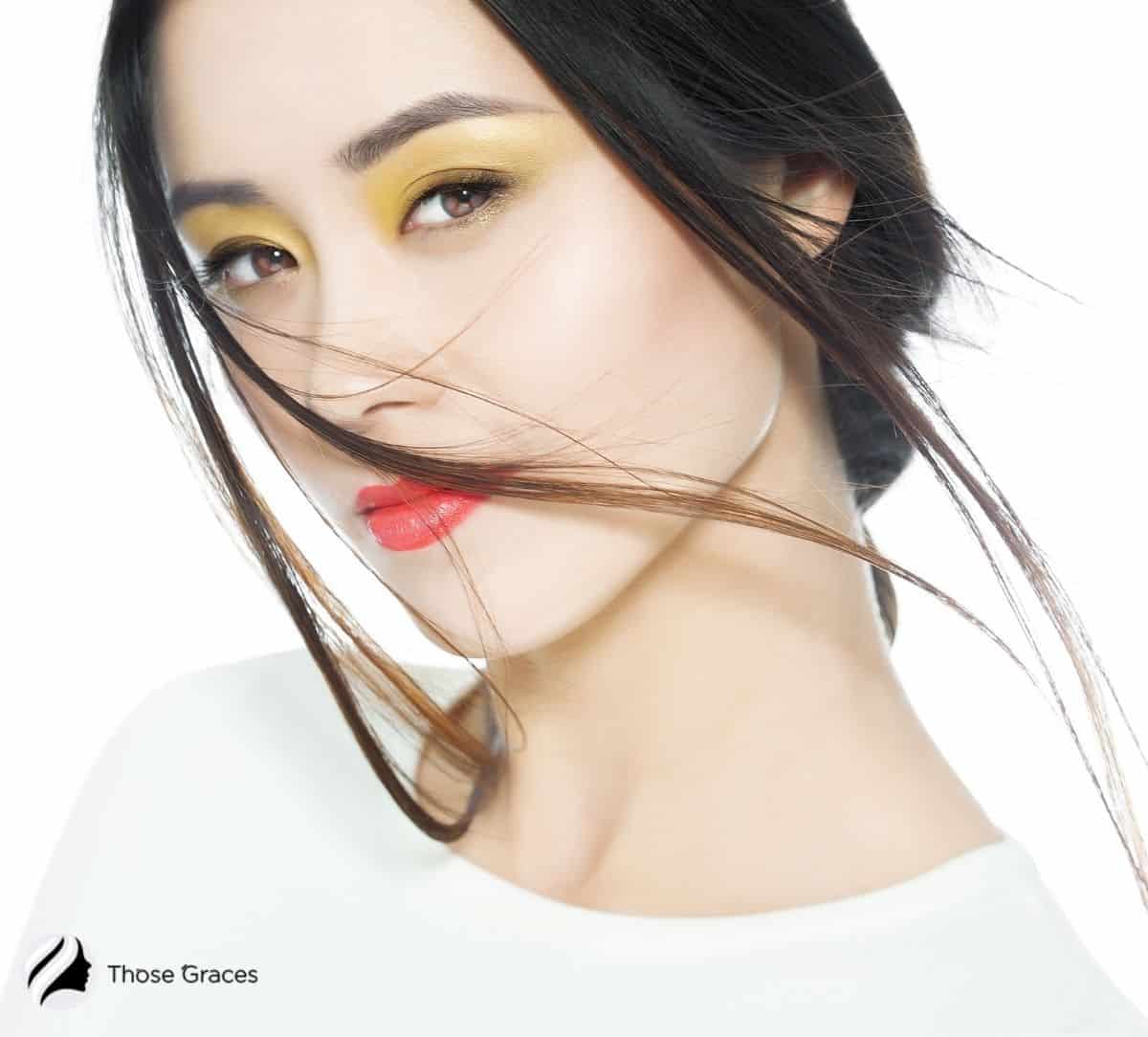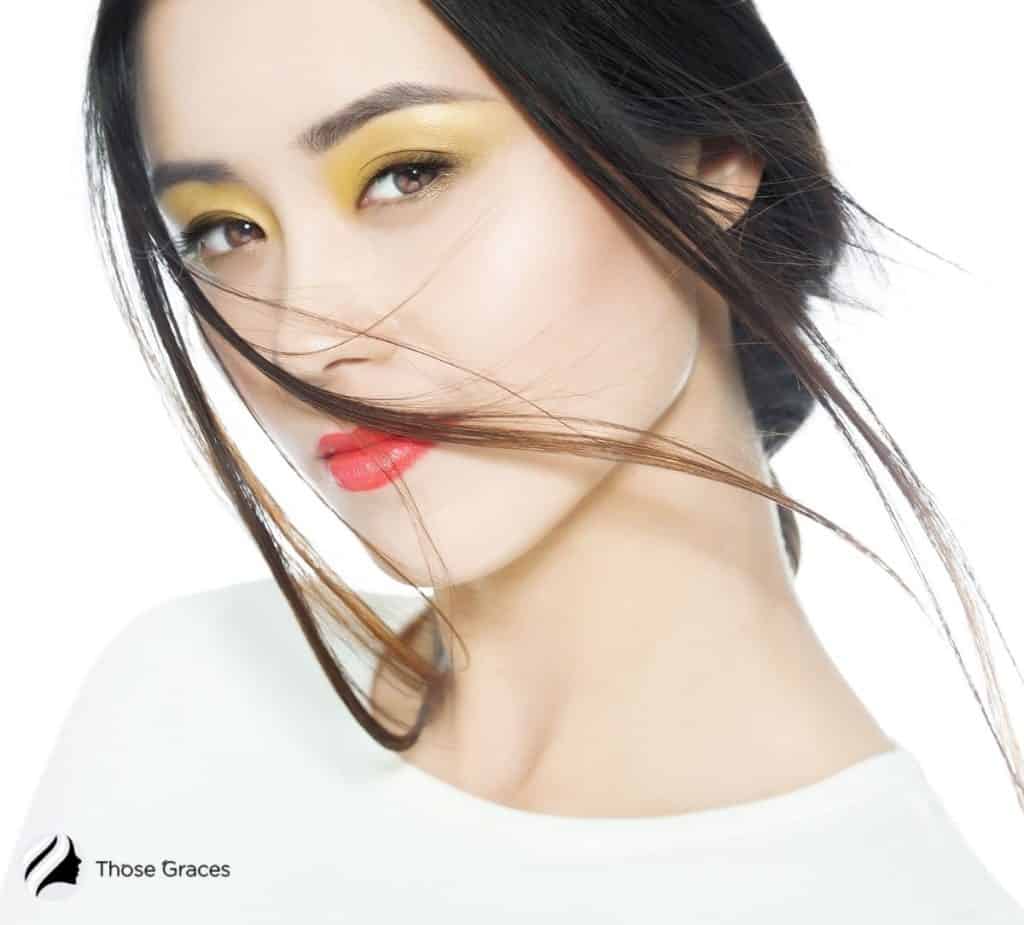 If you have ever thought having pale skin is a disadvantage, here's something to change your view.
Bright-colored lipstick looks great on pale skin tones. Shades of bright red and pink will beautifully contrast with your face and provide a vibrant glow to your face.
Bronzer
It's difficult for you to tan with your pale skin tone, and using a dark shade of bronzer to achieve that is of no use either.
You'll only end up looking like you have dirt on your face instead. This is why you must use a lighter shade of bronze all over your face.
Eyeliner
The secret with the eyeliner is to compliment the color of your natural hair.
If you have light-colored hairs- choose a light eyeliner and if you have dark hair- opt for a darker shade of eyeliners. What this does is accentuate your natural eye color.
Speaking of eyes, one of the great things about pale skin is that vivid colors really POP. I love playing with jewel tones (I have blue eyes and almost black hair, so they go well with my overall look).
Blush
You don't really have to fall in love to get a pinkish glow to your pale cheeks. You can get that with a blush of peachy rose shade. All shades of pink will look great on your light skin tones.
Products to Use
Use a gentle face wash twice a day to wash away dirt, oil, and grease from your face. If you have very sensitive skin, it is fine to wash your face just once.
A gentle exfoliant removes the dead skin cells from the face and gives it a natural, healthy glow. It is essential to make sure your exfoliant is free of harsh chemicals.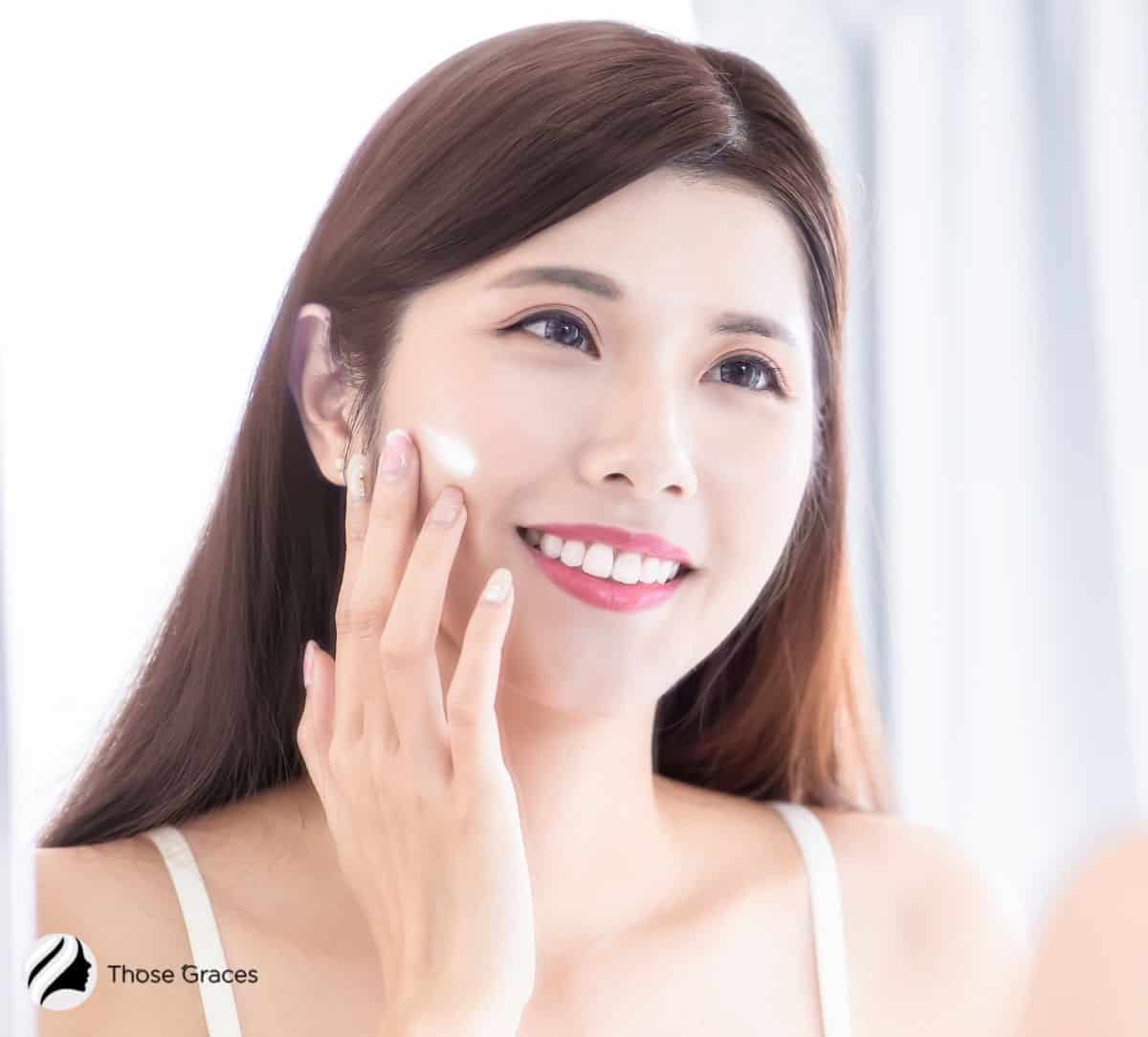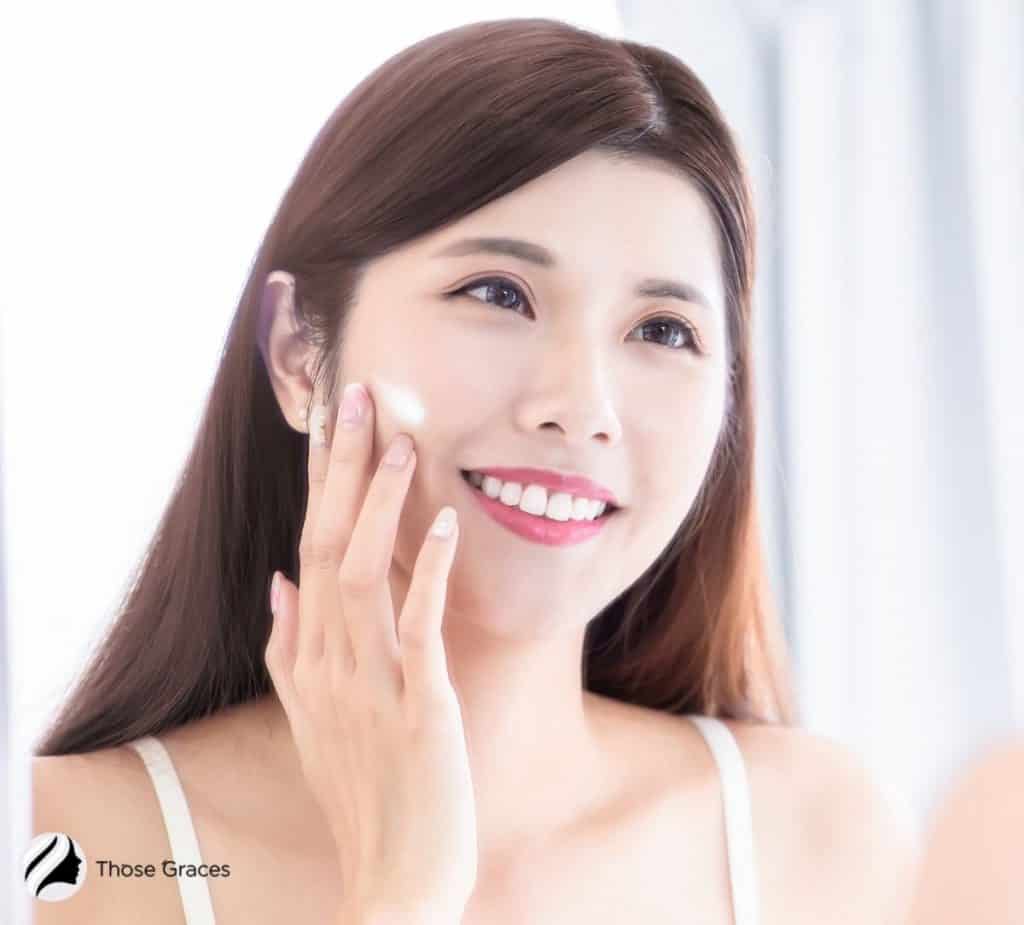 A good moisturizer is essential to any skincare regime and especially for dry skin. It becomes all the more critical during winters.
Use a light moisturizer early in the morning after washing your face and a heavy one before going to bed. If you have sensitive skin, you can moisturize just once during the day.
Pale skin is more prone to signs of aging like wrinkles, fine lines, etc [4]. Therefore, it is essential to use an anti-wrinkle serum, which can repair skin damage and delay signs of aging.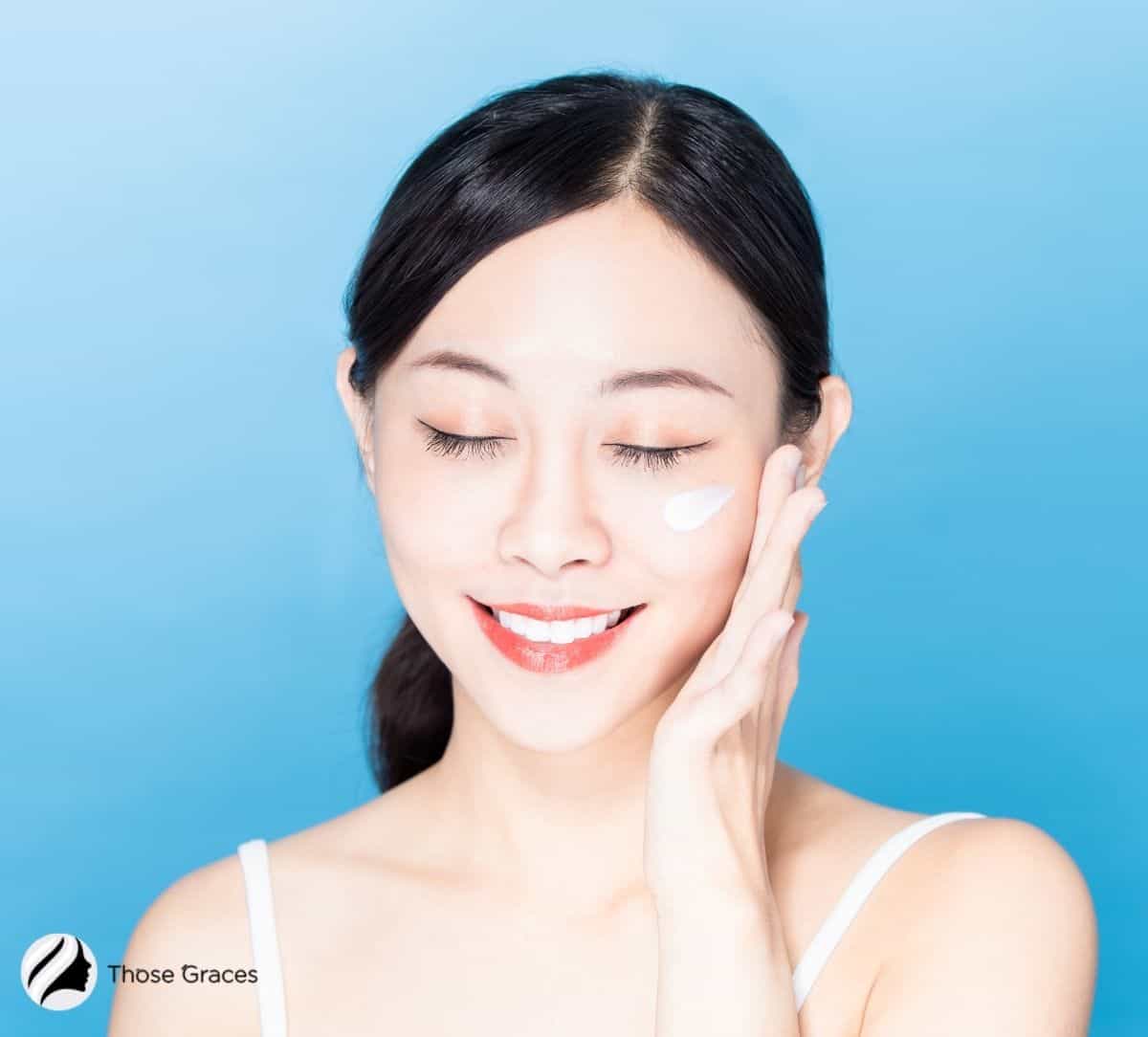 Due to the low level of melanin in your fair skin, it needs better protection from UV exposure.
That is why you must never step out into the sun without applying a good sunscreen of SPF 30-50. Seriously, never, ever, ever.
Miscellaneous
In addition to all of the above points, two things are very important for pale skin tone.
Body hair– No one likes body hair, and If you have dark body hairs on your pale-skinned body, you'll have all the more reason to dislike it. Dark hair will be more visible on your pale skin; This makes it absolutely necessary that you keep removing it from time to time.
Not avoiding the sun altogether– While your pale skin is more vulnerable to sun damage, this doesn't mean you should avoid the sun altogether. Sunlight is a natural source of vitamin D, and being in the sun for only 20-30 minutes protects you from vitamin deficiency.
3 CelebritiesThat Have Pale Skin Tone
As promised, let's check out some celebs that share your beautiful pale skin!
Elle Fanning
Elle Fanning is the beauty from the movie 'Maleficent.' She played 'Aurora' in the fantasy movie. She has a pale skin tone and carries it beautifully both on and off-screen.
Check her out with Angelina Jolie in the video below:
Lily Collins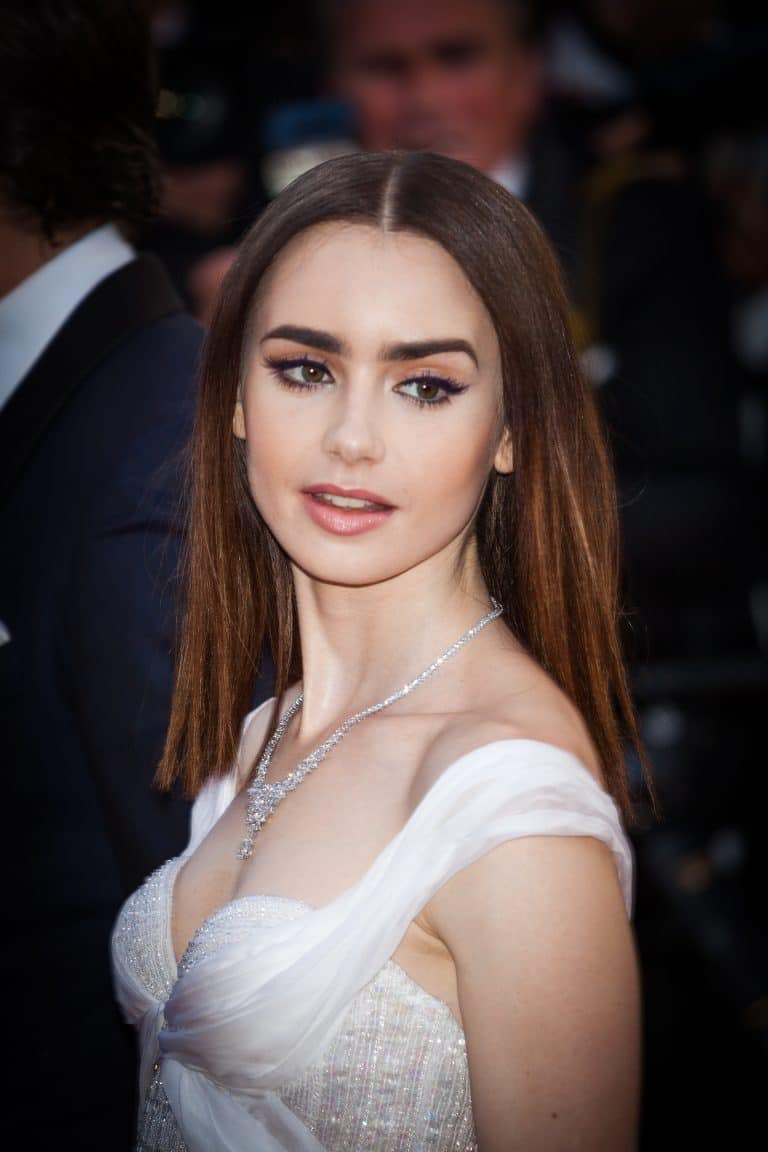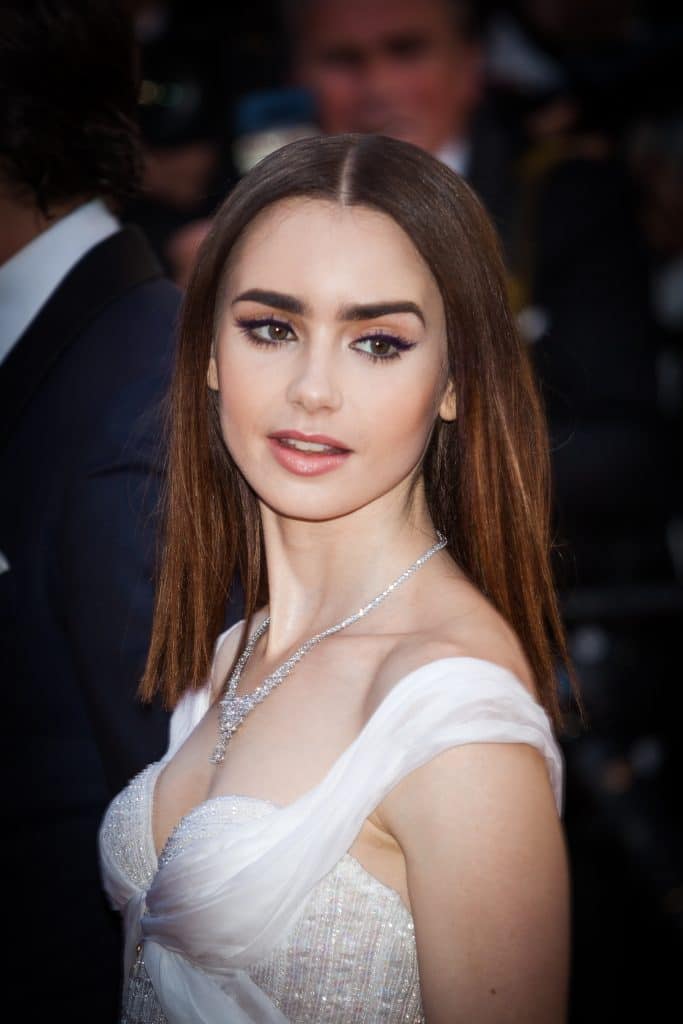 Lilly Collins plays the lead role in the Netflix comedy-drama series 'Emily in Paris.' She too has a pale skin tone and is another excellent example of how to carry your natural skin tone.
Dita Von Teese
The third and final celebrity on our list of pale skin beauties is Dita Von Teese. She has played the role of Ellen in CSI: Crime Scene Investigation.
This gorgeous Burlesque dancer is another great role model in case you need some celebrity inspiration on how to look great with pale skin.
Here she is:
FAQs
Why is my natural skin so pale?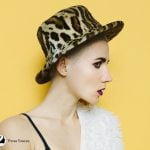 Your pale skin is due to a reduced blood flow to the face. However, if you have had it forever and it is not due to a sudden illness, there's no reason to worry.
What causes sudden pale skin?
The most common cause of sudden paleness can be excessive bleeding due to periods or injuries, lower level of iron in the blood. It is best to visit your doctor at once if you get sudden pale skin as it might be due to some other medical emergencies.
Where can the paleness be seen?
Other than your face, you can see the paleness on your fingernails, palm, eyelids, and the insides of your mouth.
Can skin color get paler when you don't go out in the sun?
Yes, not going out in the sun reduces your melanin production, resulting in paler skin. However, if you already have dark skin, you won't see much difference.
Conclusion
Pale skin is a very white skin tone that can end up making you look anemic and sick. That is only when you don't take its proper care.
With proper care and a few makeup hacks, you can get a radiant glow to your skin. It is more challenging for you to get a tan, but you don't really need it.
You can look great as celebrities like Elle Fanning, Lilly Collins, and Dita Von Teese prove in their on-screen and off-screen appearances.
References
1. News-Medical (2011) Melanin Human Adaptation. In: News-Medical.net. https://www.news-medical.net/health/Melanin-Human-Adaptation.aspx. Accessed 10 Dec 2021
2. (2017) Derma Health Institute. In: Derma Health Institute. https://dermahealthinstitute.com/blog/the-fitzpatrick-scale/. Accessed 10 Dec 2021
3. (2018) Paleness: MedlinePlus Medical Encyclopedia. In: Medlineplus.gov. https://medlineplus.gov/ency/article/003244.htm. Accessed 10 Dec 2021
4. (2016) This gene may help determine how old you look. In: Cbsnews.com. https://www.cbsnews.com/news/how-old-you-look-may-be-determined-by-your-genes/#:~:text=Pale%20skin%20is%20more%20prone%20to%20sun%20damage,with%20a%20darker%20complexion%20can%20also%20carry%20them.. Accessed 10 Dec 2021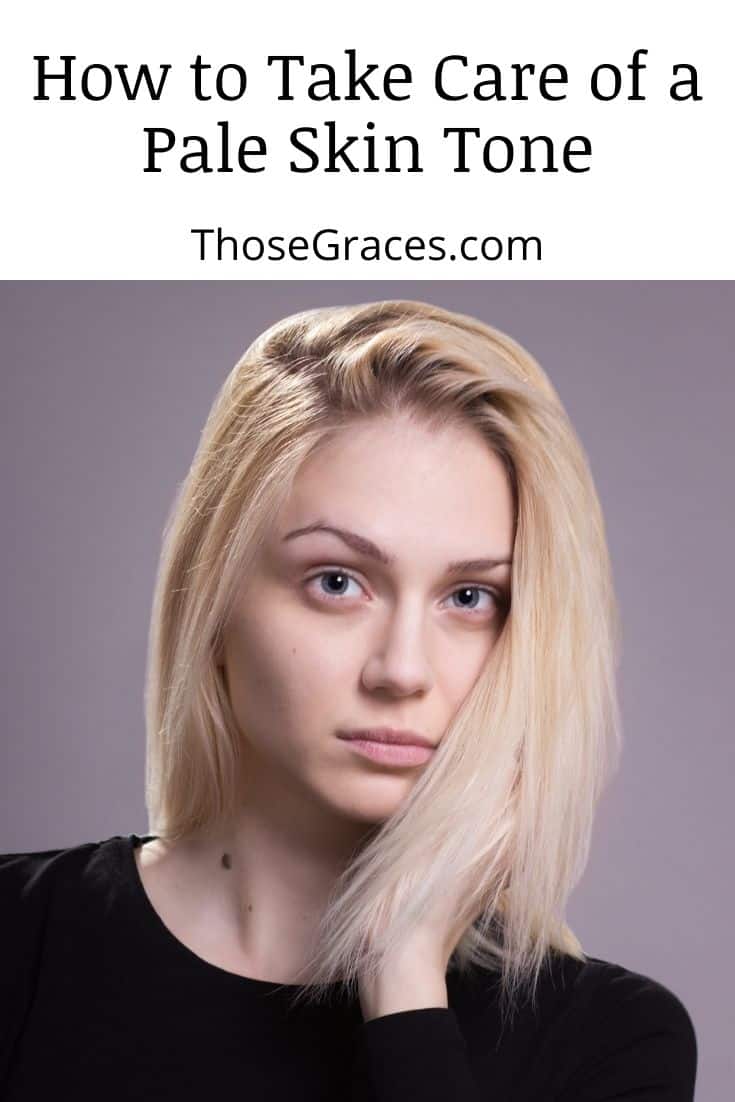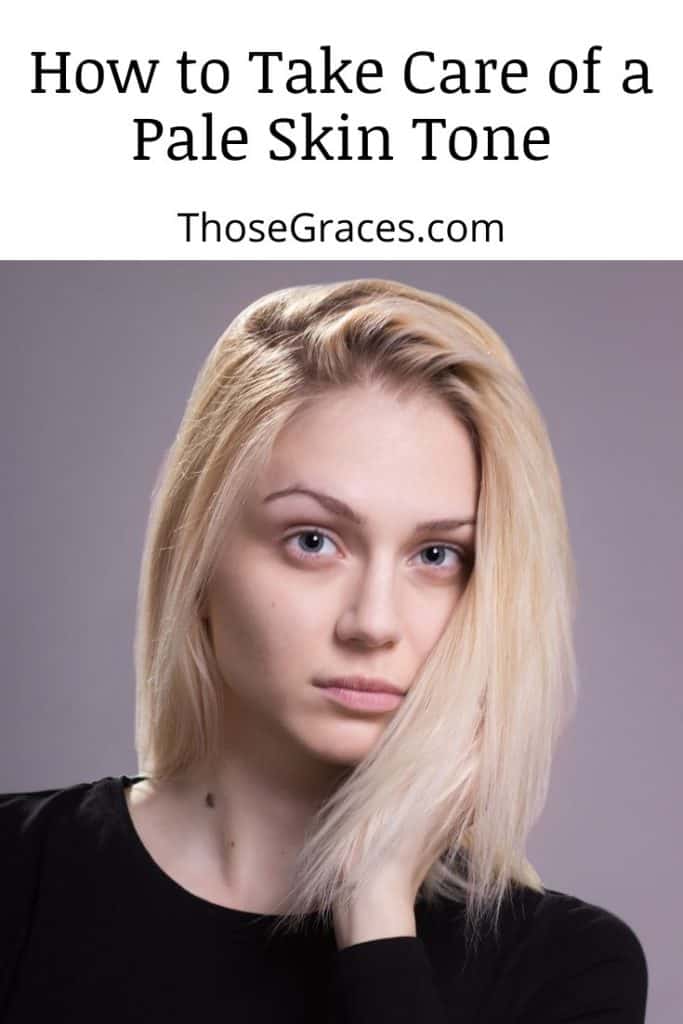 What do you think of pale skin tone? Let us know in the comments below!