How do I care for my caramel skin tone?
This question used to haunt me in the past.
Caramel skin tone like any other needs proper care too.
So, if you have a caramel skin tone or know someone who does, keep reading for the key facts, potential skin problems, and skincare tips for this skin tone.
What is Caramel Skin Tone?
Caramel skin tone is a perfect amalgam of dark and light skin tone. You can also call it the middle ground, where the two opposite skin tones meet.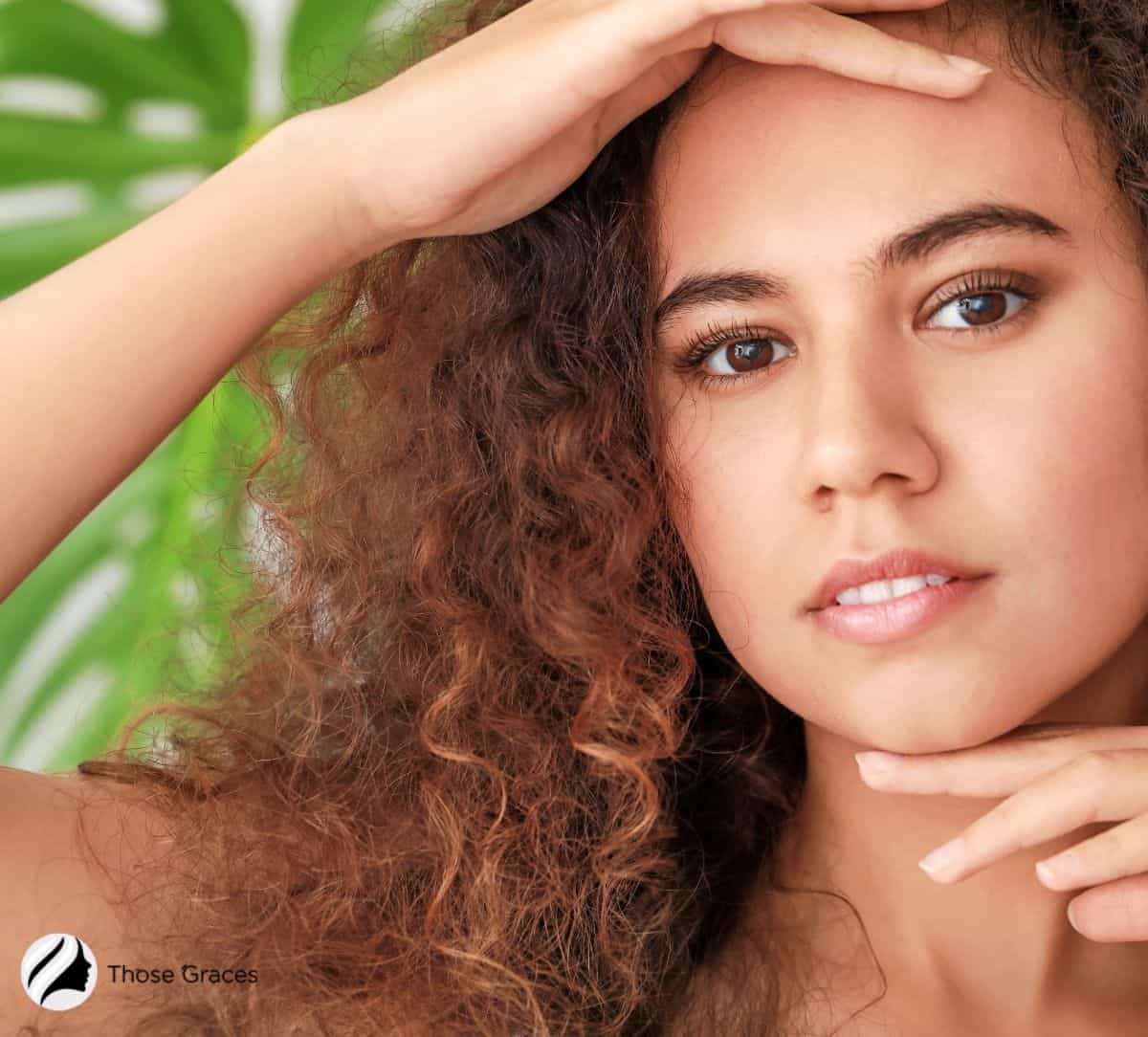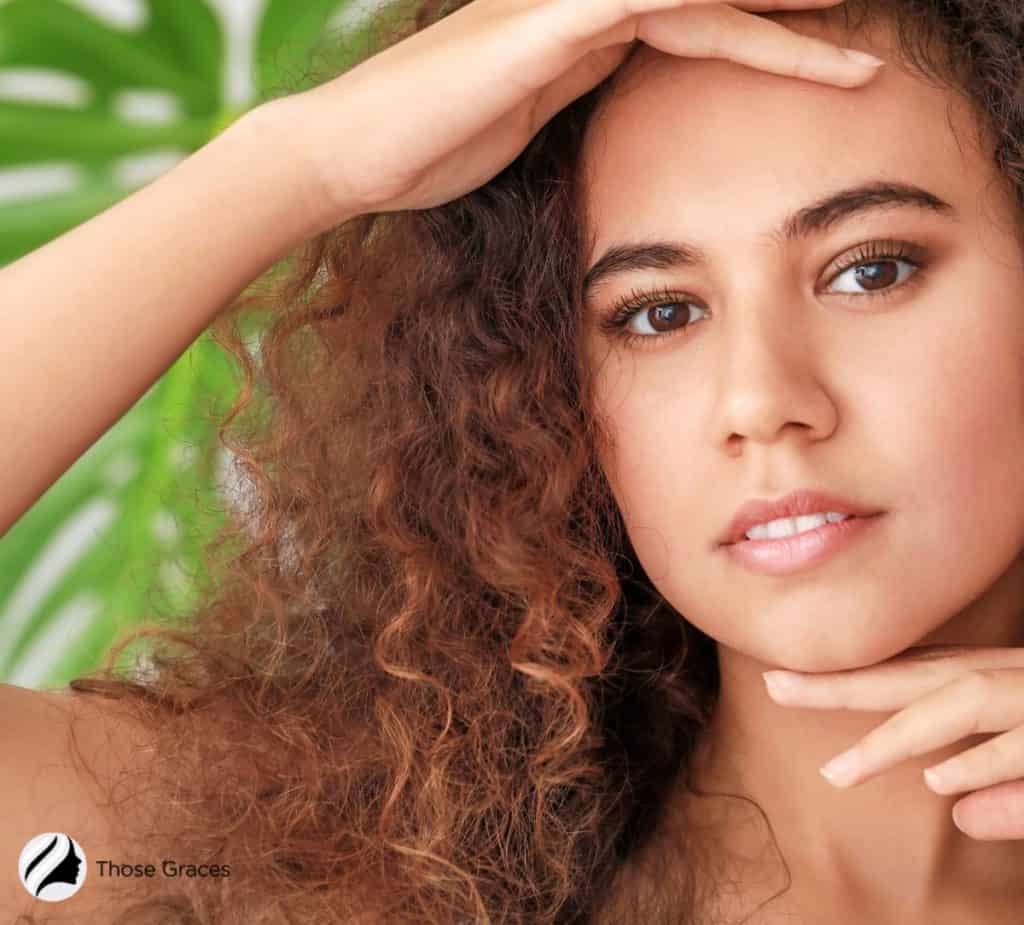 If I had to describe it to someone who couldn't see it for themselves, I'd call it a warm skin tone that appears to be light brown with a ting of gold and cinnamon brown.
Often, it also has a slight reddish-yellow undertone which makes it similar to the color of caramel.
This skin tone is generally admired by many people and those who don't have it spend a lot of time, energy, and money on tanning products trying to achieve it.
In one of her research papers[1] about tanning, Cynthia Frisby stated, "I found that without regard to physical features, people prefer light brown skin over dark brown skin or pale skin,"
Interestingly, caramel skin tone itself tans quickly.
4 Characteristics of Caramel Skin Tone
The following characteristics are generally observed in people with a natural caramel skin tone.
#1 Dark Hair
Raven Black, Dark brown, auburn, or chestnut hair colors are often spotted on people with caramel and darker skin tones.
However, people who gain caramel skin tone by tanning, spray tanning, or makeup have different shades of blond hair colors or even light-colored hair.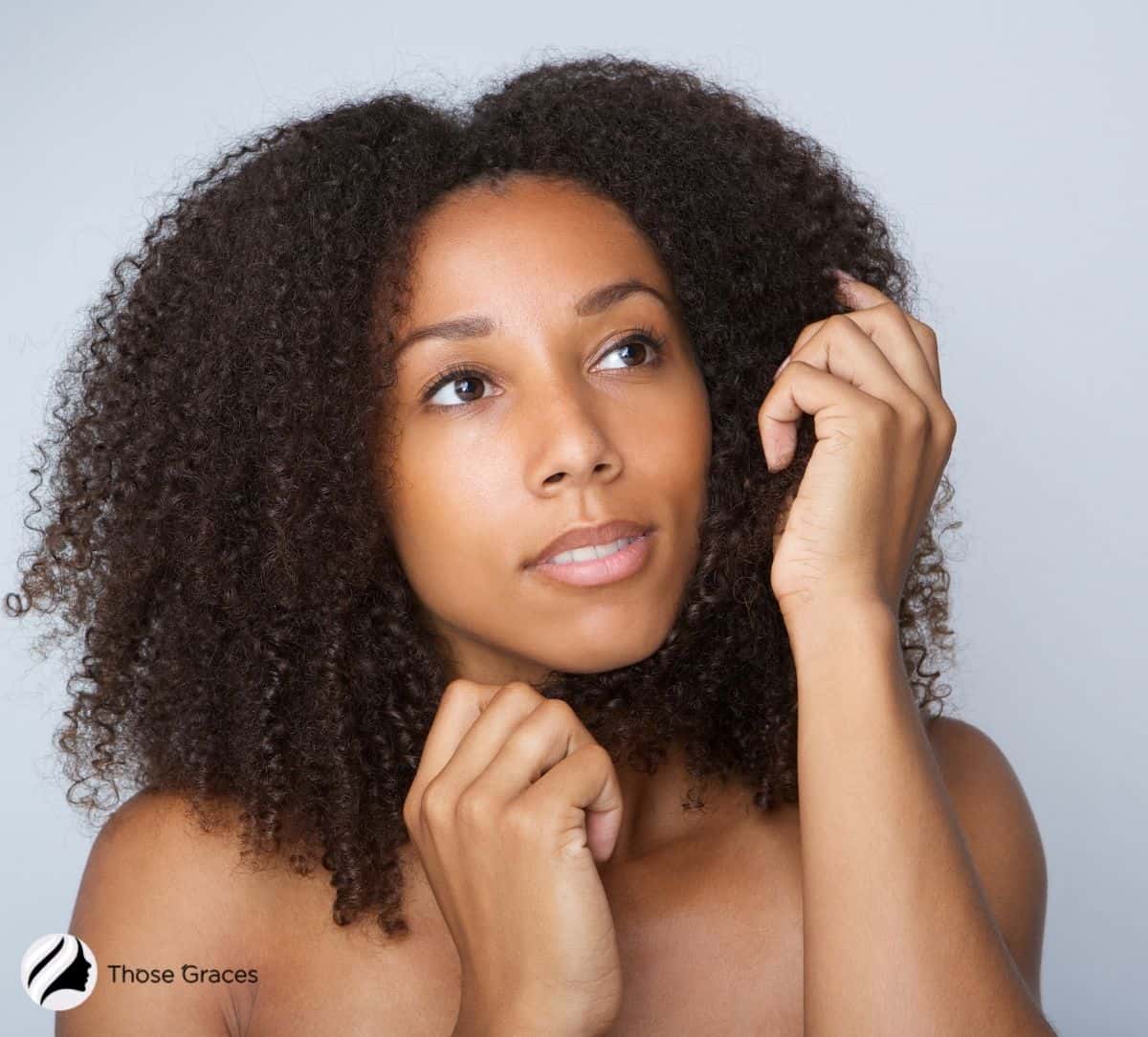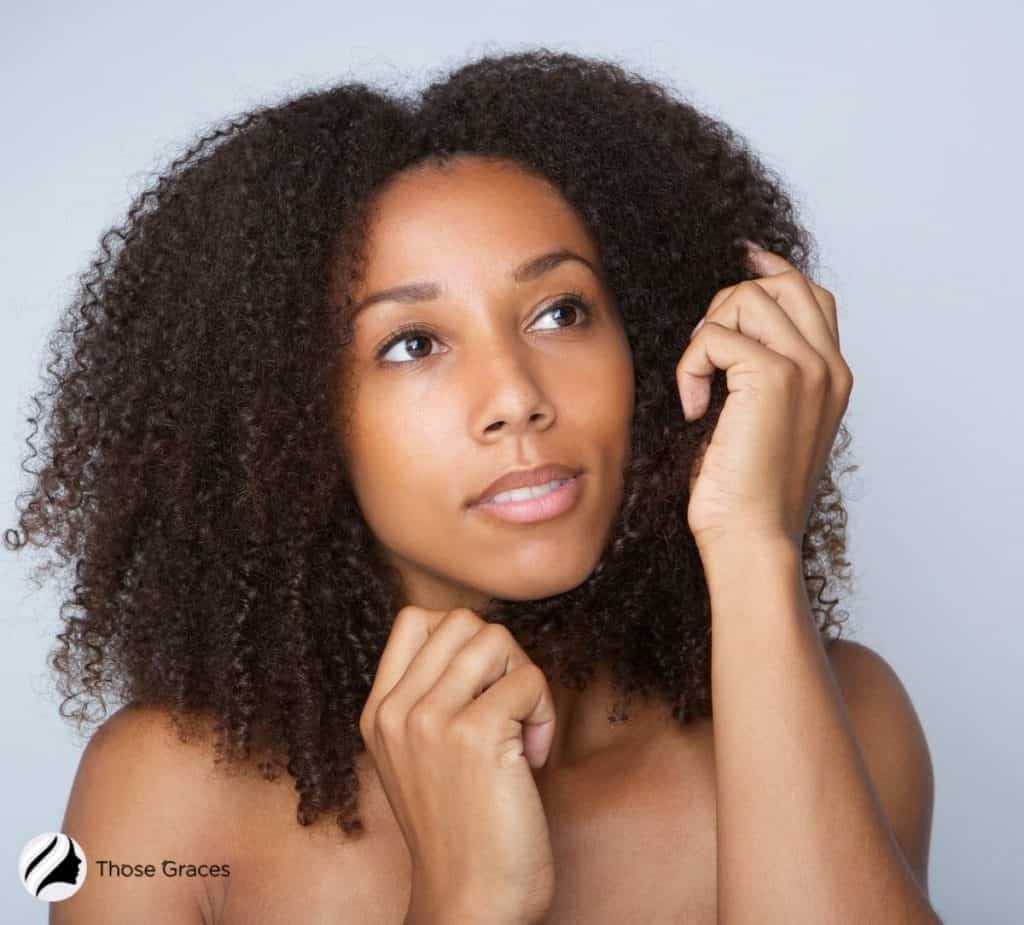 #2 Dark Eyes
Dark brown, almost black, or hazel are some of the common eye colors [2] of people with a natural caramel tone.
#3 Unique Cool to Warm Undertone
These people despite having dark skin tones have a warm undertone instead of cool. Their skin can have red, yellow, peach, olive, and golden undertones.
#4 Green Veins
If you have a caramel complexion the veins on your wrist and forearm will appear greenish rather than blue. Which is an indication of a warm undertone rather than a cool undertone.
Where is Caramel Skin Tone Most Commonly Found?
Caramel skin tone is wides spread throughout the world [3]. It can be found in the north as well as the South American continent.
You can spot people with this skin tone in Europe. Even though a majority of the African continent has black people. Some of them have olive complexions and caramel skin tones.
The Middle East and Southeast Asian continent also have people with this beautiful golden complexion.
Russia and a majority of Asia may be an exception. However, this skin tone is almost everywhere and pretty common [3].
READ MORE: What is Pasty Skin Tone?
How to Determine if You Have Caramel Skin Tone Color?
If you wish to find whether you have a caramel skin tone or not, below are three easy methods to determine your correct skin tone.
Method 1: By Observation
One of the simplest methods of determining your skin tone is observation. This method will work well if you do not have tanned skin. Otherwise, this method won't show accurate results.
To find your perfect skin tone you need to wash. Make sure your skin has no makeup, dirt, or gunk on it.
Now, find a spot that offers natural light and observe your skin. If your natural skin tone is golden brown, with a tint of red and yellow. Chances are you have caramel skin.
However, if you are tanned, you can achieve a caramel complexion easily. Some of the people I know were unsuccessful to determine their skin tone using this method.
That's why the next method is approved by experts.
Method 2: Fitzpatrick Skin Tone Test
This method was developed in 1975 [4]. It was, to learn your overall skin tone and predict the amount of sun damage you may experience.
Also, based on your skin type this scale can predict the possibility of skin cancer.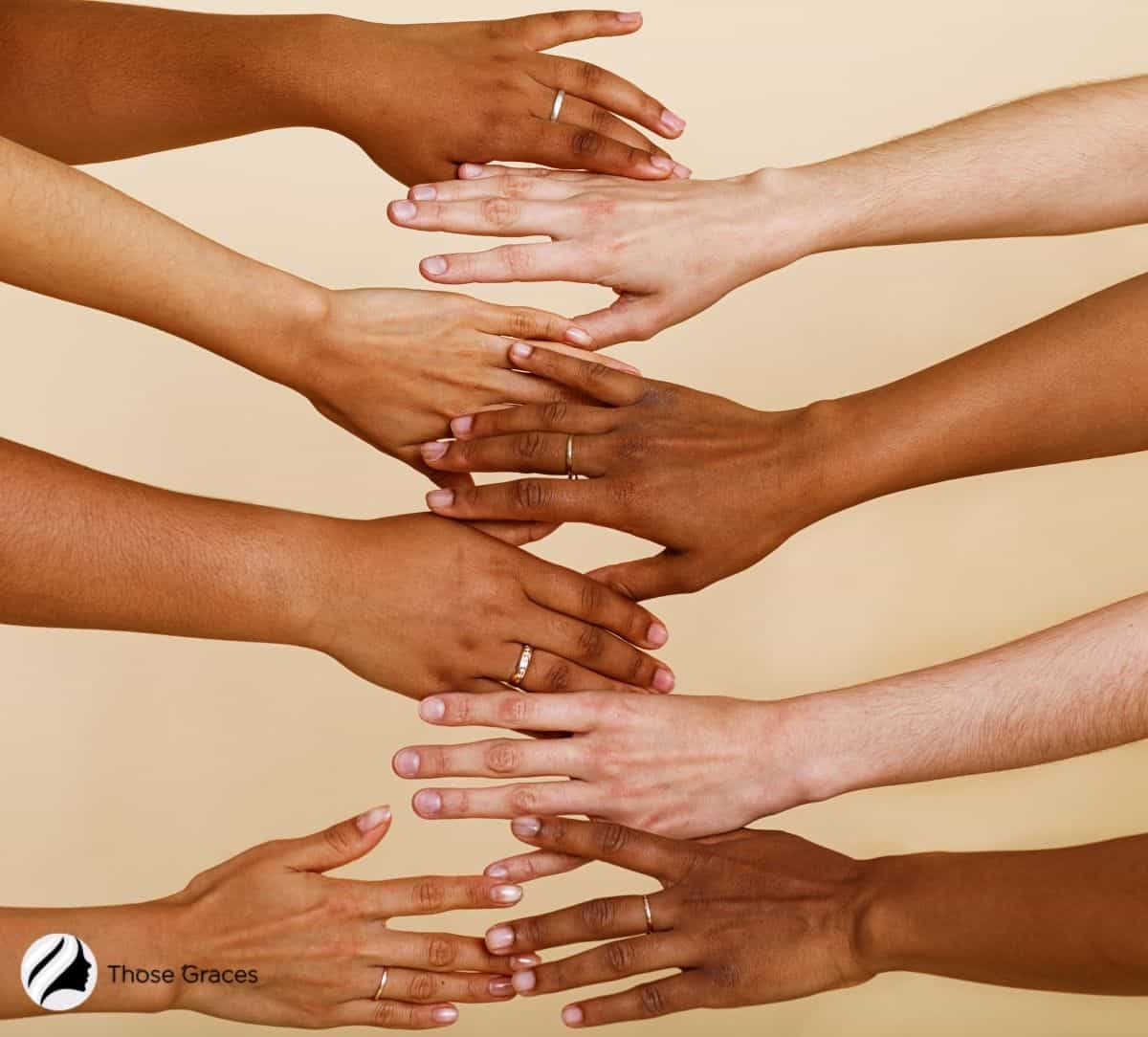 Taking a Fitzpatrick Skin Tone Test is easy [5]. You need to answer a set of 10 questions, and based on your answers you get a range that determines your skin type.
If you get a range between 3 to 4, chances are you have a caramel skin tone. The Fitzpatrick scale has placed the caramel skin tone in the range of 3rd and 4th type.
However, if you do not have the time or resources for this test the last method may be the one for you.
Watch this video on how to identify your Fitzpatrick Skin Tone:
Method 3: Colour of Your Veins
Take a look at the veins in your forearms. Generally, people with dark skin have purple veins. People with pale, comparatively fair, porcelain skin tones have green veins.
So, if your skin color is golden brown or slightly darker and your veins appear to be greenish. You have a caramel skin tone.
You may check out these brown skin shades to differentiate so you can pick which color of skin is yours.
What Are Some Skincare Tips for Caramel Skin Tone?
Before diving into skincare tips for Caramel skin tone, let's talk about the common skin issues faced by this skin type.
Problems Faced by Caramel Skin Tone
Slight possibility of skin cancer.
Pigmentation and Dark spots.
Skin cancer.
Other skin diseases.
Tanning.
8 Skincare Tips for Caramel Skin Tone
Here are some skincare tips every individual should follow to healthy glowing caramel skin.
1. Use Sunscreen
Sunscreen above Spf 15 is suggested for people with caramel, olive, and in general dark skin. If you have caramel skin, the chances of you incurring sunburns are low.
However, sometimes in the sun is enough to tan your skin. So, it's best to apply sunscreen whenever you step out.
2. Exfoliate Regularly
Nothing better than regular exfoliation. Use a scrub once or twice a week to help natural exfoliation.
3. Drink Plenty of Water and Do Not Skip Your Veggies
Keep yourself hydrated. Fruits and vegetables may not be the best tasting food items, but they offer vitamins like A, C, E, B6, zinc, and magnesium.
These are essential not just for healthy skin but an overall healthy body.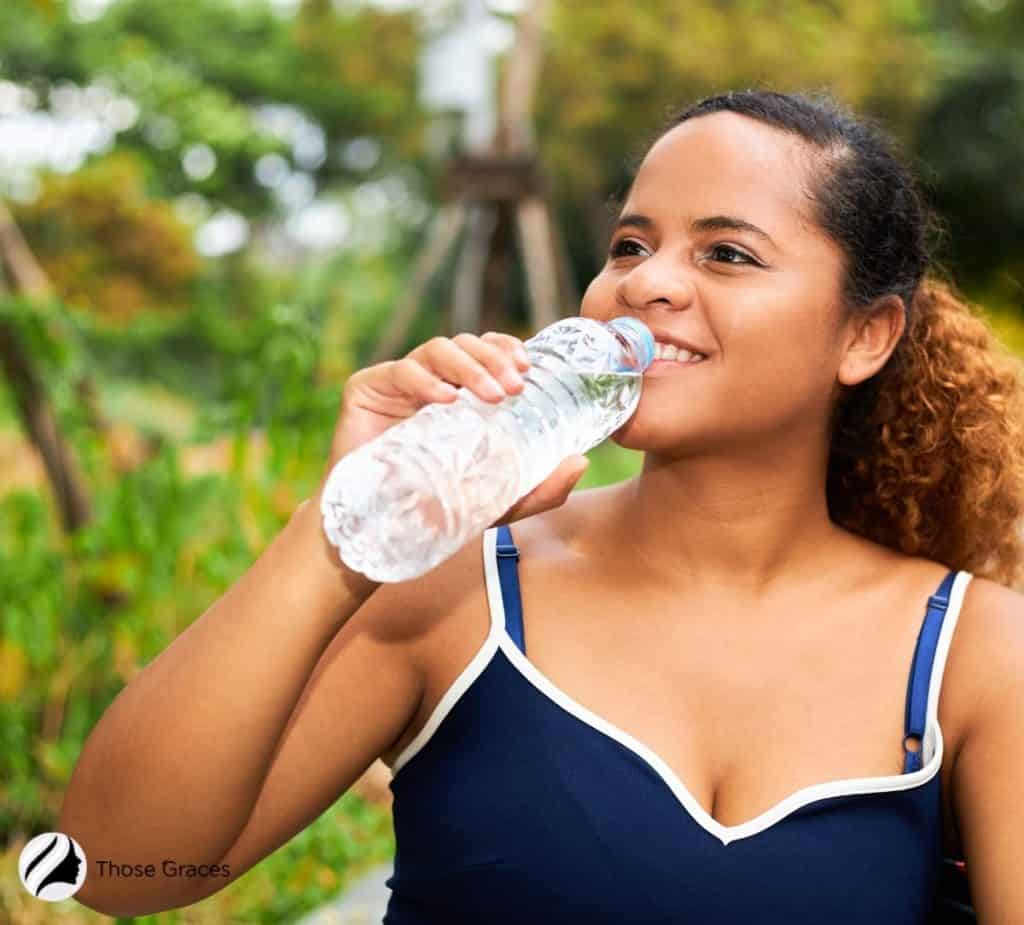 4. Avoid Tanning Beds
Artificial tanning does more damage than good. So, avoid tanning beds, instead, have a quick sunbath for a limited amount of time to darken your skin a little bit.
5. Rarely Do Laser Treatments
Laser treatments target the melanin in the skin. This melanin gives your skin its skin tone.
If this melanin is removed from the skin, then the skin is susceptible to skin cancer and other skin diseases that are otherwise prevented by melanin.
6. Get Your Skin Checked Every Year
It is always best to go through an entire health check-up at least once a year.
7. Have a Suitable Skincare Routine
Know your skin and have a skincare routine. Most of my friends have a caramel skin stick to the good old cleanse, tone and moisturize.
Give it a try and see the results. Also, do not forget to add an anti-aging cream to your skincare routine as you age.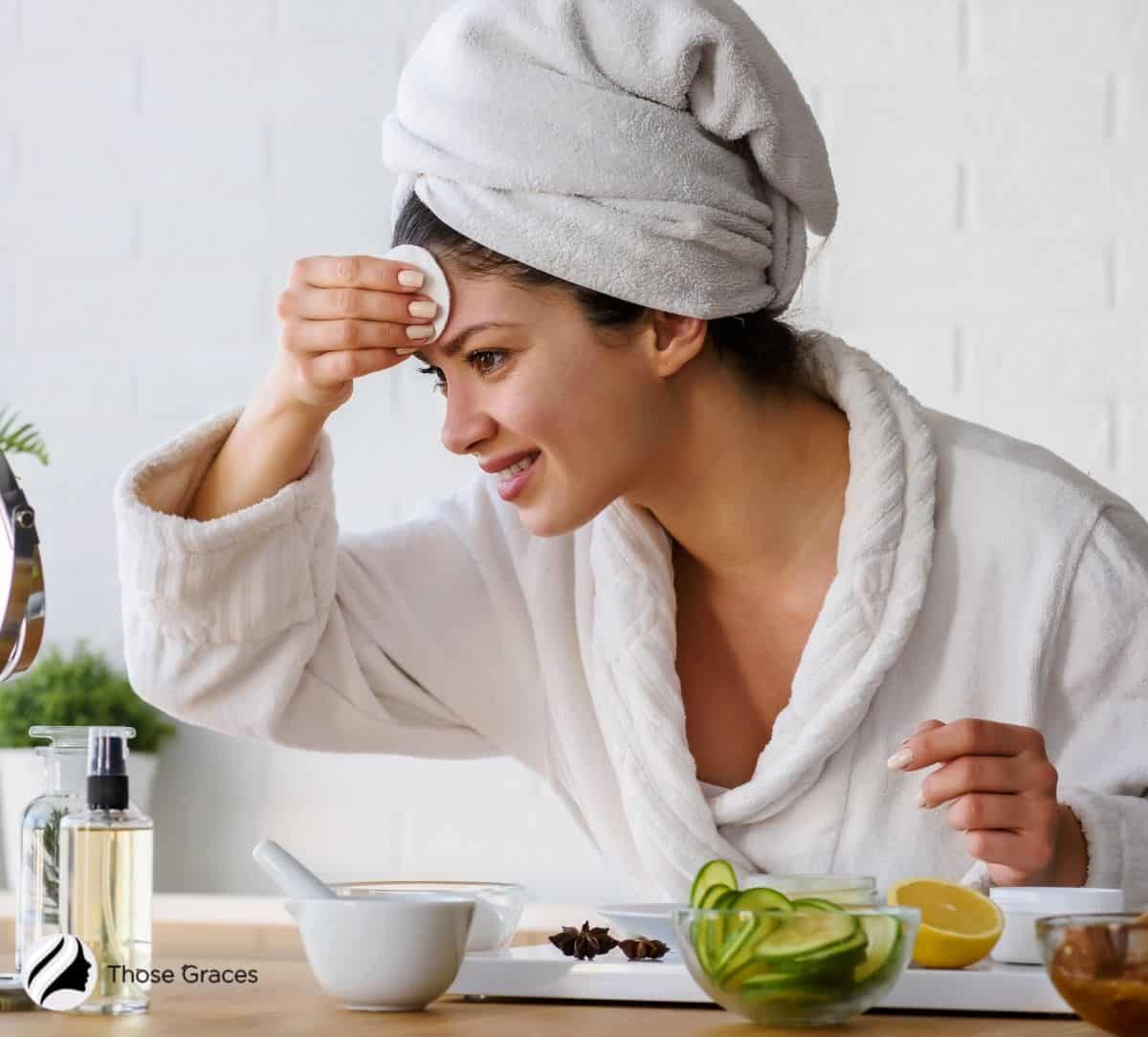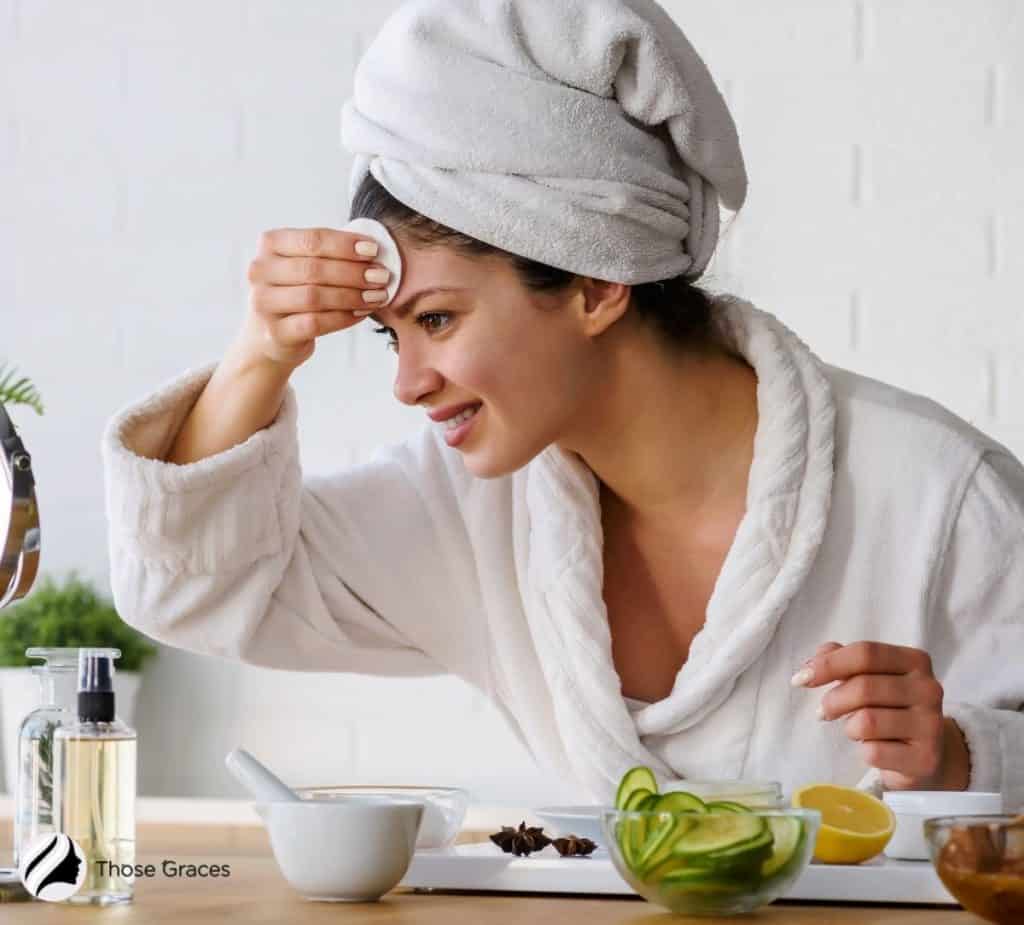 8. Seek Treatment Against Pigmentation
Pigmentation and dark spots are natural with age. However, it takes no time to spread, and it's best to seek treatment in time to control and prevent its spread.
Makeup Products for Caramel Skin
Let's go over a few of the best products to use for your skin tone, shall we?
Foundation
Foundation is the base of your makeup. For caramel skin tone choose a foundation that is one shade lighter than your actual skin color. A foundation with an orange tint is recommended.
Concealer
To hide dark spots, acne scars, and blemishes, caramel skin-toned people should use a concealer that perfectly matches their natural skin tone.
Lipstick
Caramel skin tone is unique as it can rock any shade of lipstick with the right outfit and makeup.
However, for your day-to-day life, nude lipstick is the best. Sometimes feel free to experiment with bold red and dark-colored lipsticks too.
Moisturizers
I know, moisturizers are not a part of mainstream makeup. However, as caramel skin type is prone to sun damage and dryness, it's best to moisturize your skin.
Go for a chemical-free product, that contains natural oils that heal and hydrates the skin.
Here's a simple video skincare routine for Caramel skin:
Celebrities with Caramel Skin Tone
Some of the celebrities with the caramel skin tone are.
– Nia Long
– Zoe Saldana
– Halle Berry
– Beyonce
– Keri Hilson
– Chanel Iman
– Kim Kardashian.
FAQs
How do you maintain a caramel skin tone?
You can maintain your caramel glow by following a skincare routine. You can either create your skincare routine by selecting appropriate products to cleanse, tone, and moisturize. Or visit a skin specialist for a specialized skincare routine. Also, sunscreen is a great help.
How can people with light skin tones achieve the perfect caramel skin color?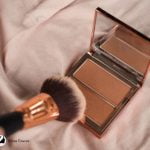 Tanning is the only natural way to darken your light skin. You can also use products like bronzers and gold highlighters in your makeup. A spray tan is also a viable option. However, I do not recommend tanning beds.
What are the common skin issues faced by caramel skin tone?
Tanning, pigmentation, dark spots, and other skin diseases are commonly seen in caramel skin tone. Skin cancer is rare in people with dark skin, but there is always a possibility.
Conclusion
I hope my knowledge about the caramel skin tone has helped you better your caramel skin.
IF you have any more questions let me know in the comments below. Also, mention the name of your favorite makeup product, that is suitable for this skin tone!
References
1. (2006) Tan is "In": Study Finds Light Brown More Attractive than Pale or Dark Skin – Missouri School of Journalism. In: Missouri.edu. https://journalism.missouri.edu/2006/10/tan-is-in-study-finds-light-brown-more-attractive-than-pale-or-dark-skin/. Accessed 9 Dec 2021
2. the Healthline Editorial Team (2019) Eye Spy: Worldwide Eye Color Percentages. In: Healthline. https://www.healthline.com/health/eye-health/eye-color-percentages. Accessed 9 Dec 2021
3. Deng L, Xu S (2017) Adaptation of human skin color in various populations. Hereditas 155: https://doi.org/10.1186/s41065-017-0036-2
4. Hecht M (2019) What Are the Fitzpatrick Skin Types? In: Healthline. https://www.healthline.com/health/beauty-skin-care/fitzpatrick-skin-types#About-the-Fitzpatrick-scale. Accessed 9 Dec 2021
5. (2021) Fitzpatrick Test: Identifying your skin type – Lazaderm. In: Lazaderm. https://lazaderm.com/fitzpatrick-test-identifying-your-skin-type/. Accessed 9 Dec 2021
What do you think of Caramel skin tone? Isn't it lovely? Let us know your thoughts in the comments below!