There are varying shades of brown skin, and each matches different colors. Have you ever looked at old pictures and been horrified by how your makeup didn't match you?
People in hotter climates with greater exposure to UV rays produce more melanin because UV rays hinder vitamin uptake, and melanin stores those vitamins.
Melanin creates natural beauty, and my skin tone analysis will determine what colors complement you so you can look even prettier!
CHECK: What Ethnicities Have Olive Skin?
Key Takeaways
There are 20 shades of brown skin that go from light shades to dark brown.
Color theory shows the best concealer color for you.
You can find your undertones by checking your veins.
Nude and red lipsticks look better on brown skin.
Blonde, red, and bolder hair colors are great options for brown skin.
How Many Shades of Brown Skin Are There?
People of color boast beautiful brown and black skin across a spectrum of shades. There are around 20 shades of brown skin.
Although there is no universal agreement about which shade is what, I've listed different skin color names of brown skin shades for you here.
1. Marshmallow
The name gives it away. Almost everyone knows what a toasted marshmallow looks like. This skin tone is named after the campfire treat and is one of the lighter shades of brown skin.
It is prone to sunburn and freckles and is generally delicate. It has yellow, blue, and green undertones.
2. Pecan Brown
For some reason, many skin tones are compared to food or food colors. Pecan brown skin is still one of the lighter brown colors on this list.
It can fall between cool and warm undertones and vary between tan and fair. You're most likely to see yellow and golden undertones, although sometimes, it can have red undertones too.
3. Caramel
This usually falls into the medium or dark skin tone category. Its red and gold undertones remind you of the brown most frequently associated with cinnamon.
This is one of the most common brown shades of skin you will find on people of color.
4. Amber Brown
This is perhaps some of the most attractive skin tones because of the copper and bronze undertones reminiscent of toffee. They stem from red and golden undertones too.
This is an easy-to-maintain skin tone with few chances of sunburn.
5. Peanut Butter Truffle
I hope you're not getting hungry at this point! This is a medium shade that can also be light and looks like peanut butter, as the name says.
You can find gold, olive, and pumpkin undertones for this shade of brown. They look best when blessed abundantly by the sun.
6. Milk Chocolate
This is one of the darker skins you'll find on this list.
With red and gold undertones and the occasional olive mixed in, black women and other women of color with this skin tone boast glowing skin in both cold and warm weather.
7. Cocoa Brown/Black
This is by far the darkest, most divine shade on this list, referring to the precious beans that make up chocolate at their purest.
This deep complexion is one of the few shades that are composed of blue undertones in combination with mahogany red. This skin tone is the most flexible — everything from light to dark colors compliments it.
ALSO CHECK: Clothing Colors for Olive Skin Tone
What Colors Look Good With Brown Skin?
Although people with brown skin can pull off any color, some colors will never fail to bring your natural beauty to light.
To understand the answer to this question, I'll show you the relationships between skin color, undertones, and color theory.
I'll also help you figure out if you have a lighter shade or a darker shade of brown skin.
Color Theory
Color theory isn't as daunting as you might think. It explains the various combinations of colors that exist and their properties so you can make the best decisions about makeup and clothes. (1)
There are three primary colors that form the foundation of all others: red, yellow, and blue. Mixing these colors will result in secondary colors.
Red and blue make purple, yellow and blue make green, and red and yellow make orange. If you mix these secondary colors with the primary ones, you will receive tertiary colors.
There are two more types of colors on the wheel, intermediate and complementary colors.
Intermediate colors occur between two colors: blue and green, red and orange, and blue and violet. Complementary colors occur with colors across the color wheel that face each other.
You likely already know all of this. For instance, you will use complementary colors to cancel each other out on your skin.
An example of this is color correction with concealers. You use green to correct the red inflammation on your face and orange on the blueish, dark circles. (2)
Undertones
Undertones can help you put on the best lipstick, foundation, and a suitable color palette. The skin's undertone is just the colors that naturally exist underneath your skin's surface.
These range from neutral to warm and cool. Cool undertones include blue and pink hues, whereas warm undertones include golden and yellow.
You can either consult a professional to help identify your undertone or try checking your veins. You may also experiment with neutral shades of clothing.
You can also check your hair and eye color. Warmer undertones favor golden and mahogany hair colors, whereas cool undertones likely support platinum or ashy hair colors.
Here's a helpful video that will guide you in finding your undertone.
Clothes Colors
As I said, undertones are essential. You can never go wrong with shades of blue and purple that complement your undertones for dark skin tones.
Try going for bold shades like reds, maroons, and burgundy. The color gold is your best friend.
I would recommend yellow, black, and clothes in rosy shades for those with caramel skin.
As someone with warm, yellowish undertones, I prefer mixing and matching rather than sticking to monochromes.
Some other colors for your consideration should be green and pink. Remember that everyone is unique, and skin tones can be affected by staying too long or too little in the sun.
Experiment with different shades of colors using the information I've given above and figure out what is best for you!
Hair Colors
The first color I'll suggest is obviously blonde. Think Oprah's delicate balance between brown and blonde shades; think Beyonce with dark roots.
You can try something safer, like warm blonde, but if you want to take the leap and go all out, try bombshell or ash. You could even get blonde highlights!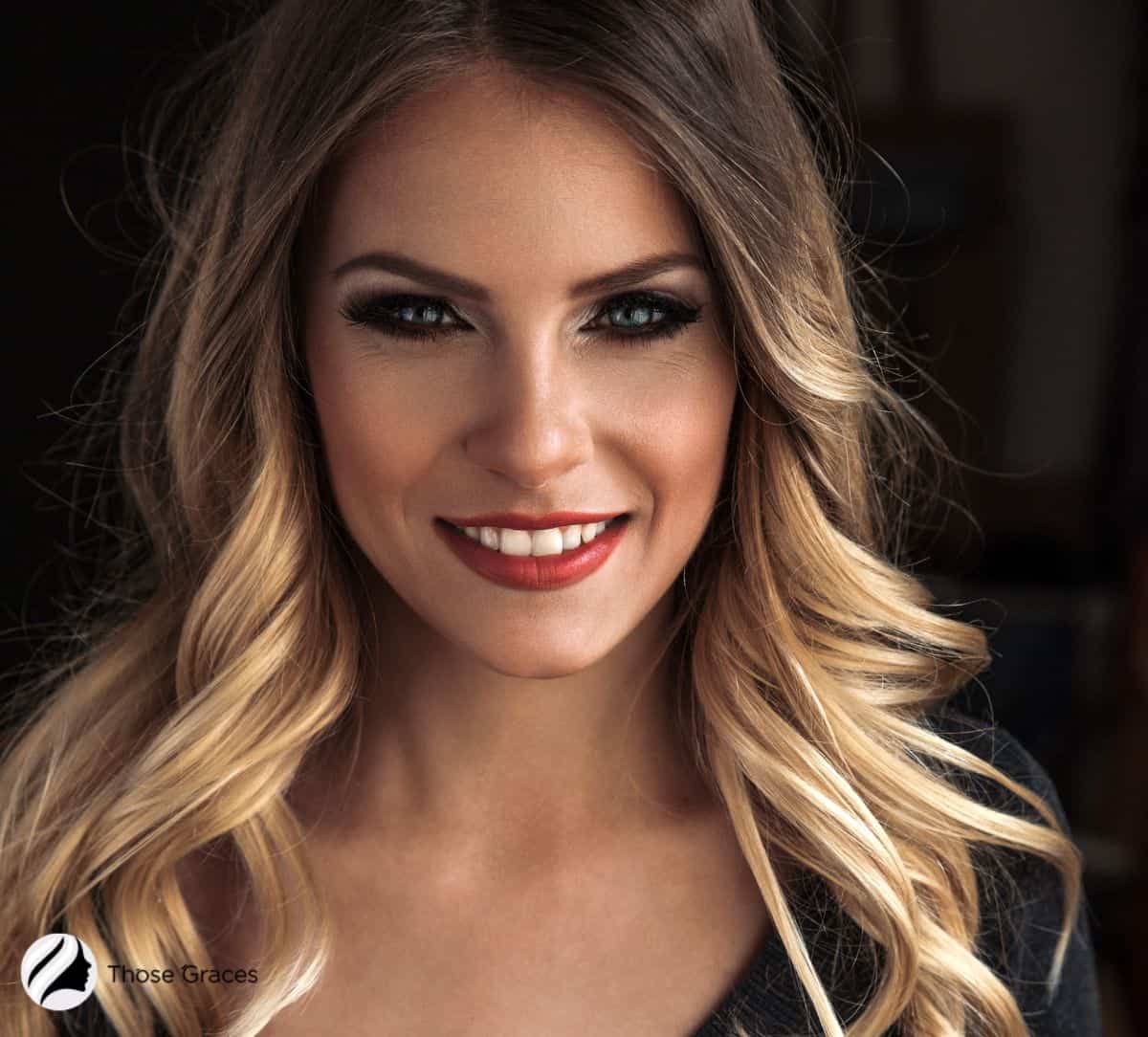 Another hair color you might want to try out is red. This color has many varieties, such as a copperish red or auburn.
If you want to try something bolder, try blues, purples, and violets, especially if you have dark skin, because these colors will match your undertones.
Nail Colors
Here is a list of ten nail colors that will look great on your brown skin.
Purple.
Red.
Neon.
Neutral/Nude.
Grey.
Emerald.
Silver.
Olive Green.
Black.
Burgundy.
What Shade of Lipstick Is Good for Brown Skin?
You can't go wrong with nudes. You can try wearing nude shades according to your undertone.
They come in many shades, but your choice should reflect the shade of your skin. Darker skin means a dark shade of nude lipstick.
They will range from brownish to purplish shades. Some will come in peach or taupe.
The next staple color is obviously red. You can dress it up with a lighter shade during the day or go full glam with the boldest red at night because of the color's versatility.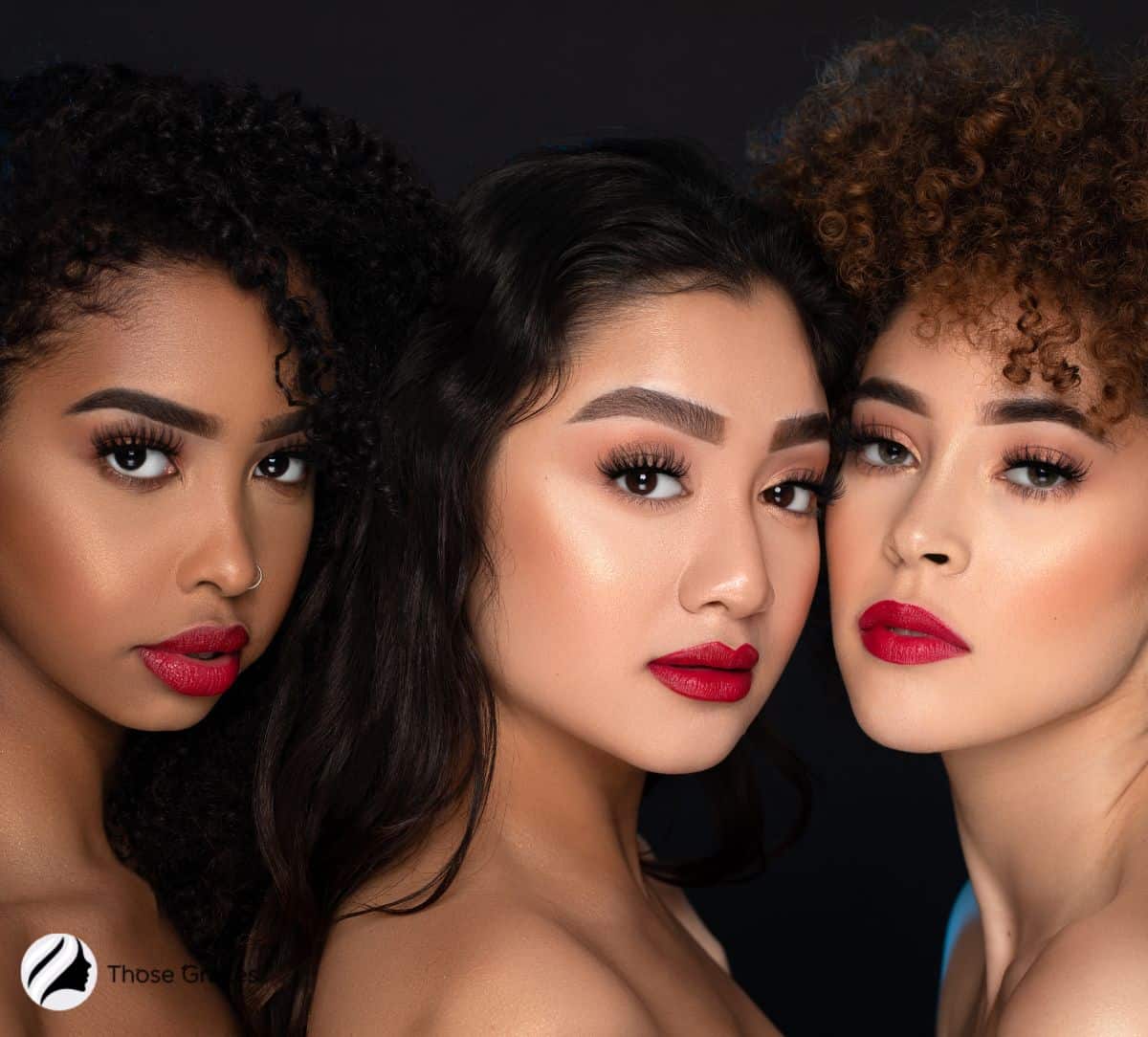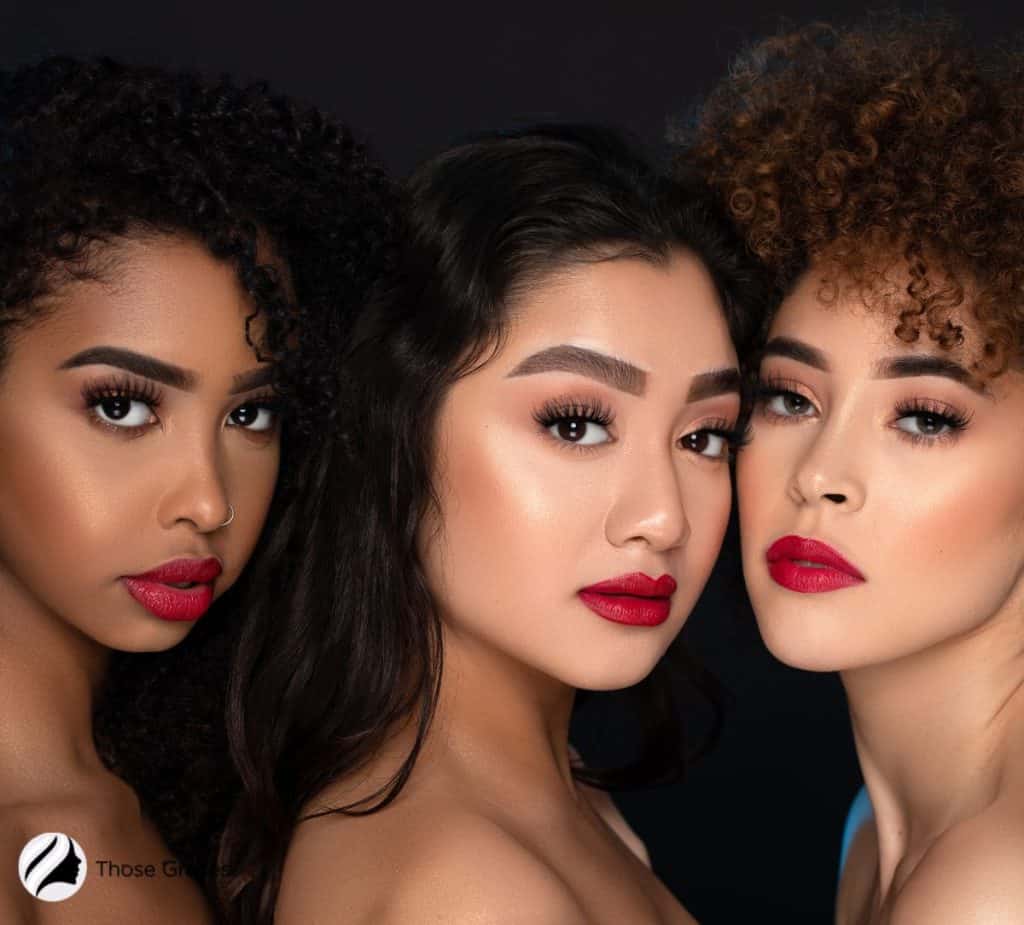 The best thing about red lipstick is you barely need anything other than maybe mascara to complement it. It does all the work for you and can be depended upon.
Red lipstick is a huge part of my attire — I always keep about three different shades of red lipstick in my bag!
Try experimenting with red-browns or shades closer to purple and pink.
What Is the Shade of Your Brown Skin?
Now let's figure out what shade of brown your skin is.
You can try going to professionals — investing some money once will lead to a lifetime of ease for picking out clothes, foundations, lipsticks, and so much more.
Take a look at your jawline and test out some foundation. Try to answer this question: Does your skin burn quickly in the sun?
You can also hold a skin tone chart up to your face and determine it.
FAQs
Is caramel skin dark skin?
Caramel skin is a medium skin tone that can be close to darker skin tones. You can check out this light caramel skin tone guide.
Is tan a shade of brown?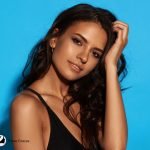 In a way, yes, but a tanned skin tone can also come from sun exposure.
Do black people come in all shades of brown complexion?
Yes! Black people's skin tones exist across a spectrum of colors, ranging from light brown to medium and dark brown. It varies with sun exposure and even ethnicities.
Conclusion
Brown skin is one of the most beautiful skins in the world and is, fortunately, gaining some respect and attention to make up for negative perceptions in the past.
Everyone with various shades of brown skin can look their best and always feel comfortable in their skin using color analysis.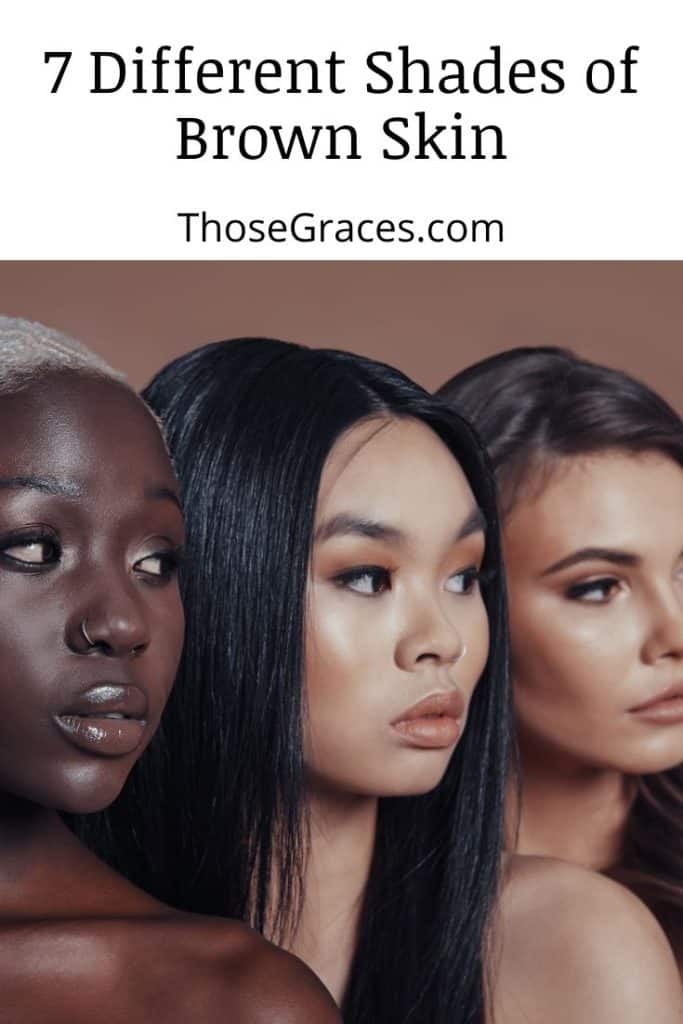 So, what's the shade of your brown skin? Let us know in the comments section!
References
1. Mollica P. Color Theory: An Essential Guide to Color-from Basic Principles to Practical Applications [Internet]. Google Books. Walter Foster Publishing; 2013 [cited 2022 Oct 27]. Available from: https://books.google.com.br/books?hl=en&lr=&id=9VK3OIpiYagC&oi=fnd&pg=PA4&dq=color+theory&ots=CFwQM8f7Fj&sig=-ylxCp02kfxgayJRadwE0D10yeI&redir_esc=y#v=onepage&q&f=false
2. lane. How to Apply Color Correcting Concealer [Internet]. MYSA. 2016 [cited 2022 Oct 27]. Available from: https://www.foreo.com/mysa/how-apply-color-correcting-concealer/#:~:text=Colors%20that%20are%20opposite%20of