What colors look good on olive skin?
Many olive-skinned ladies will relate to this: You walk into a clothing store, see a top in a color you love, and think to yourself, "That would look great on me!"
But then you try it on, and it doesn't look right. If this has happened to you, don't worry – you're not alone. I've been there one too many times.
The good news is that specific colors look great on warm skin tones like olive.
Here are a few of my favorites:
9 Colors That Look Good on Olive Skin
1- Orange
The best colors for olive skin (1) are either a little lighter or darker than the middle ground. This way, the colors won't wash you out.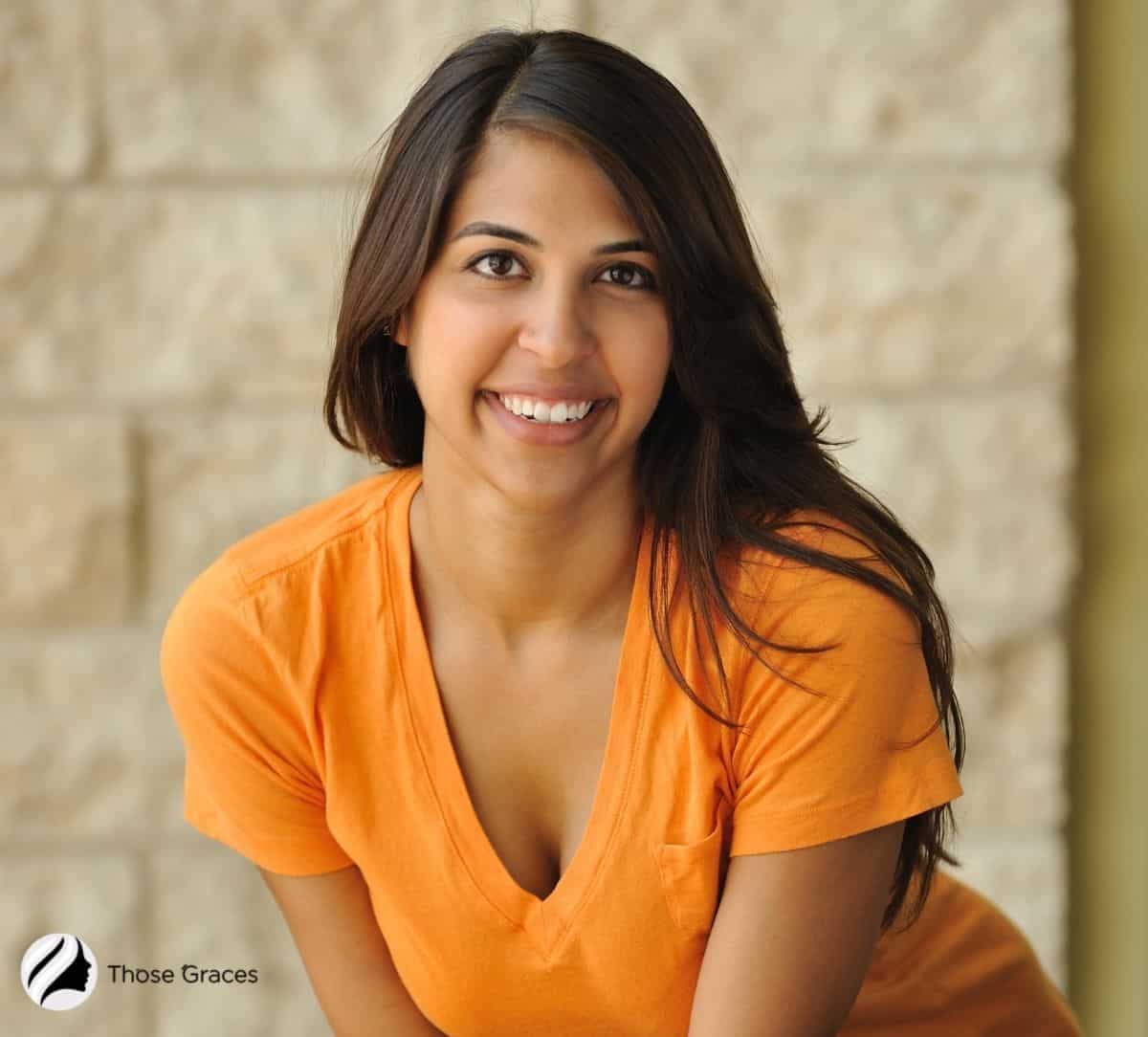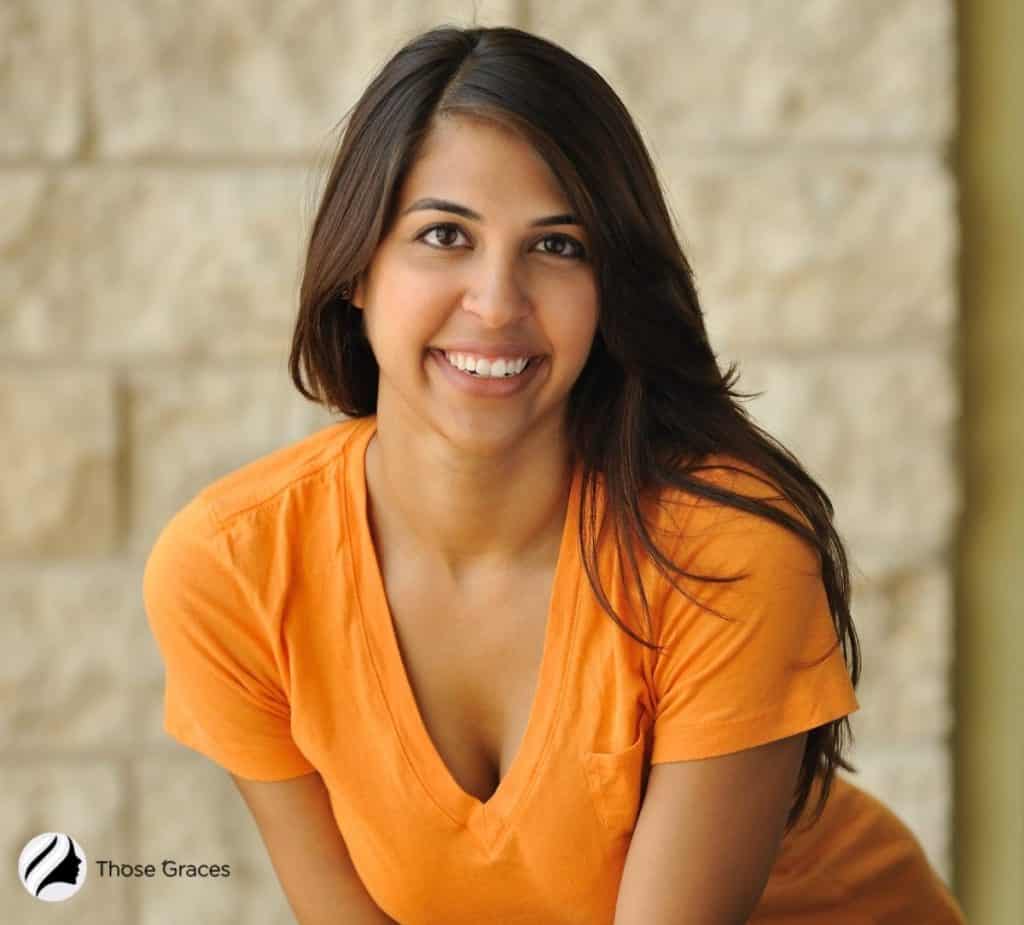 With that being said, a great color for this complexion is orange. It's a happy color that will make you look vibrant and alive.
Plus, it looks great with all kinds of makeup – from natural to smoky eyes.
If you need an idea of how orange looks on undertones in olive skin, think of celebrities with olive skin like Jessica Alba or Enrique Iglesias.
Not sure if your skin tone is olive? Watch the video below:
2- Purple
Another color that looks great on warm undertones like olive is purple. It's a feminine color that will make you look pretty and approachable.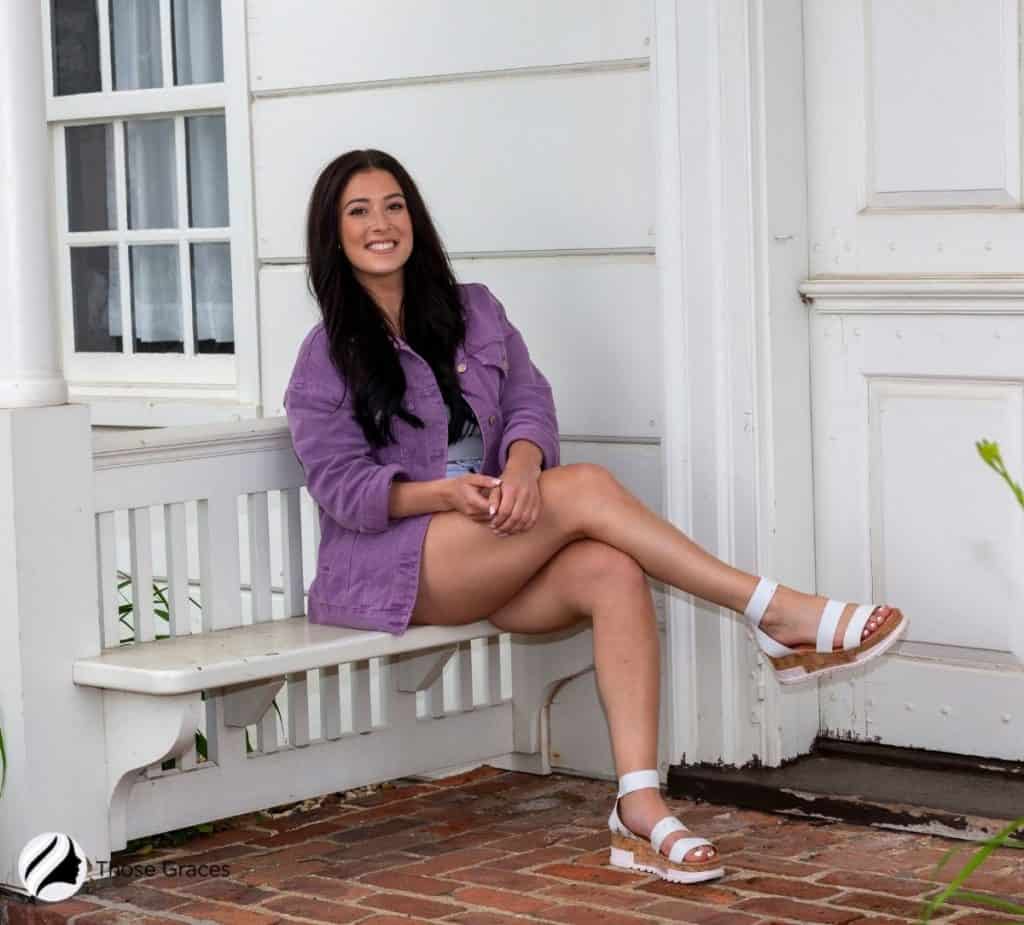 And like orange, it goes great with all different types of makeup. So whether you're going for a natural look or something more dramatic, purple is a great choice.
3- Turquoise
If you're looking for colors for olive skin tones that are a little more unique, try turquoise. It's a beautiful color that looks great on all skin tones, especially olive skin.
And it's a great way to add a pop of color to your outfit without being too over-the-top.
4- Chocolate Brown
I don't know about you, but I love olive skin tone colors that are a little unexpected. And one of my favorites is chocolate brown.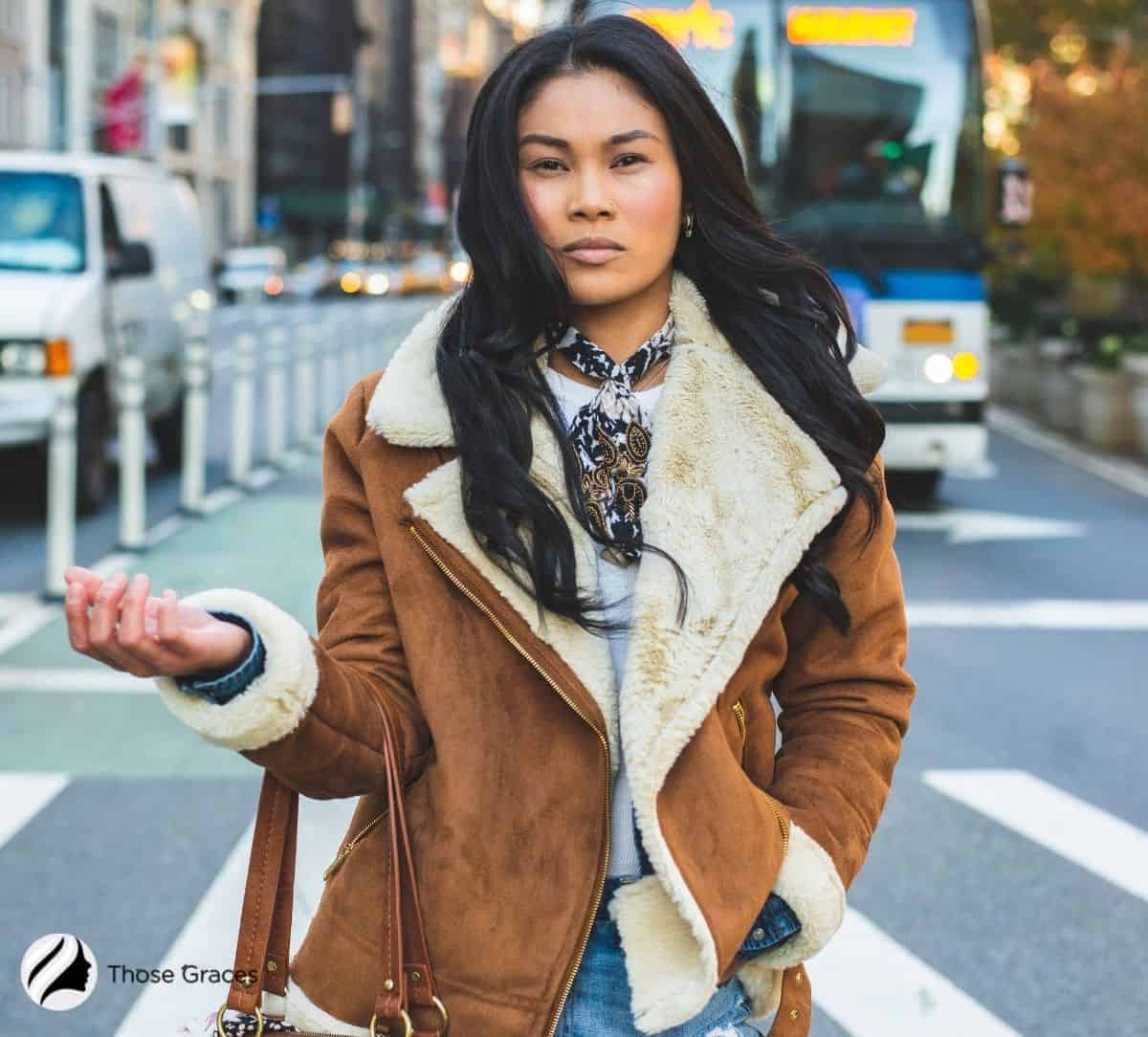 It's a rich, deep color that looks great on warm undertones, and it's perfect for fall and winter. Plus, it goes well with other colors, so you can really mix and match.
5- Warm Greens
Another excellent color for golden undertones is warm greens. This can be anything from deep forest green to a brighter Kelly green.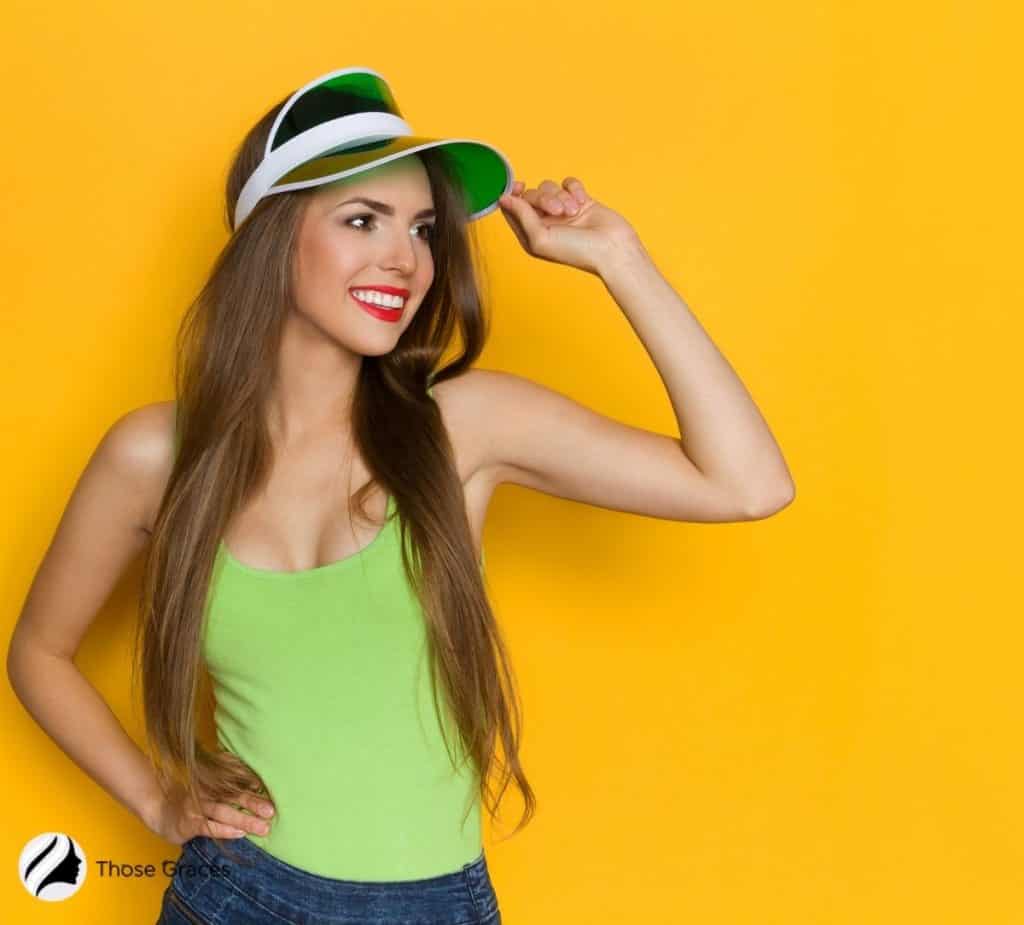 Warm greens are great because they really make your eyes pop, and they look beautiful with all sorts of hair colors.
If you're looking for a color that's both unique and flattering, warm greens are definitely worth trying.
Here's our list of the best hair color for olive skin.
6- Creamy Whites
Other colors that look good on olive skin are creamy whites. These colors are great for spring and summer and can really brighten up your face.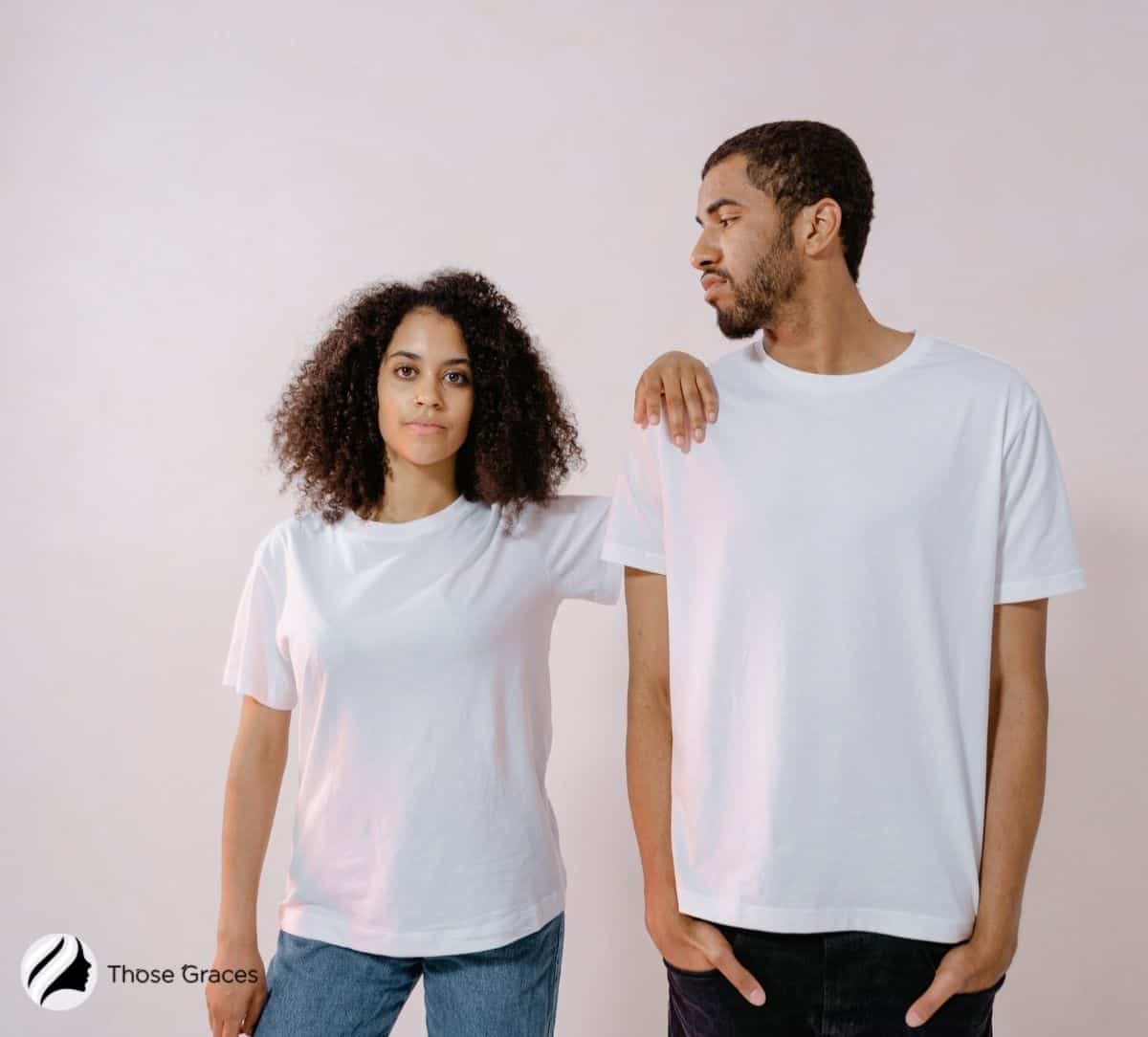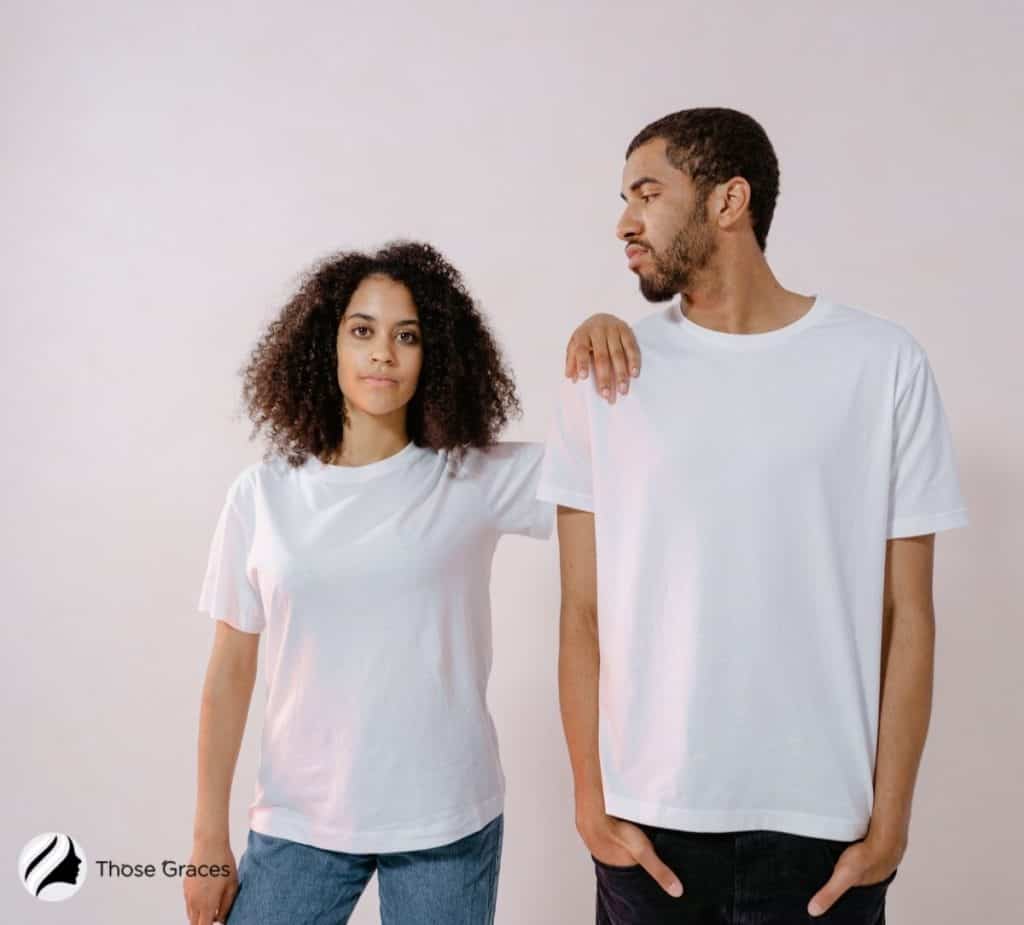 Creamy whites are also versatile, so they go well with many different colors. Creamy whites are a great option if you're looking for a classic and flattering color.
7- Magenta
You'll also not go wrong with magenta. This color is perfect if you want to make a statement, and it looks great on dark skin tones. [3]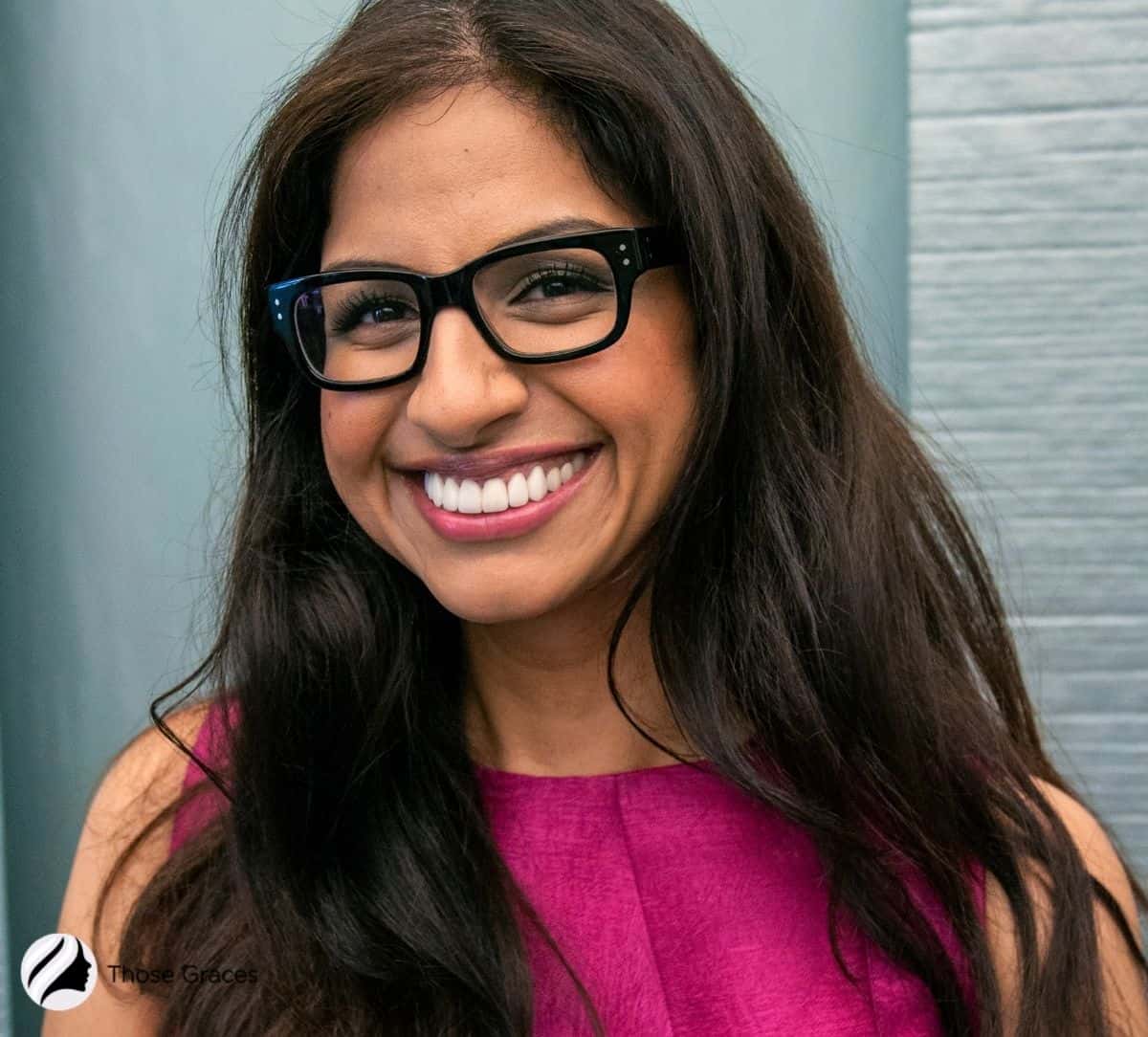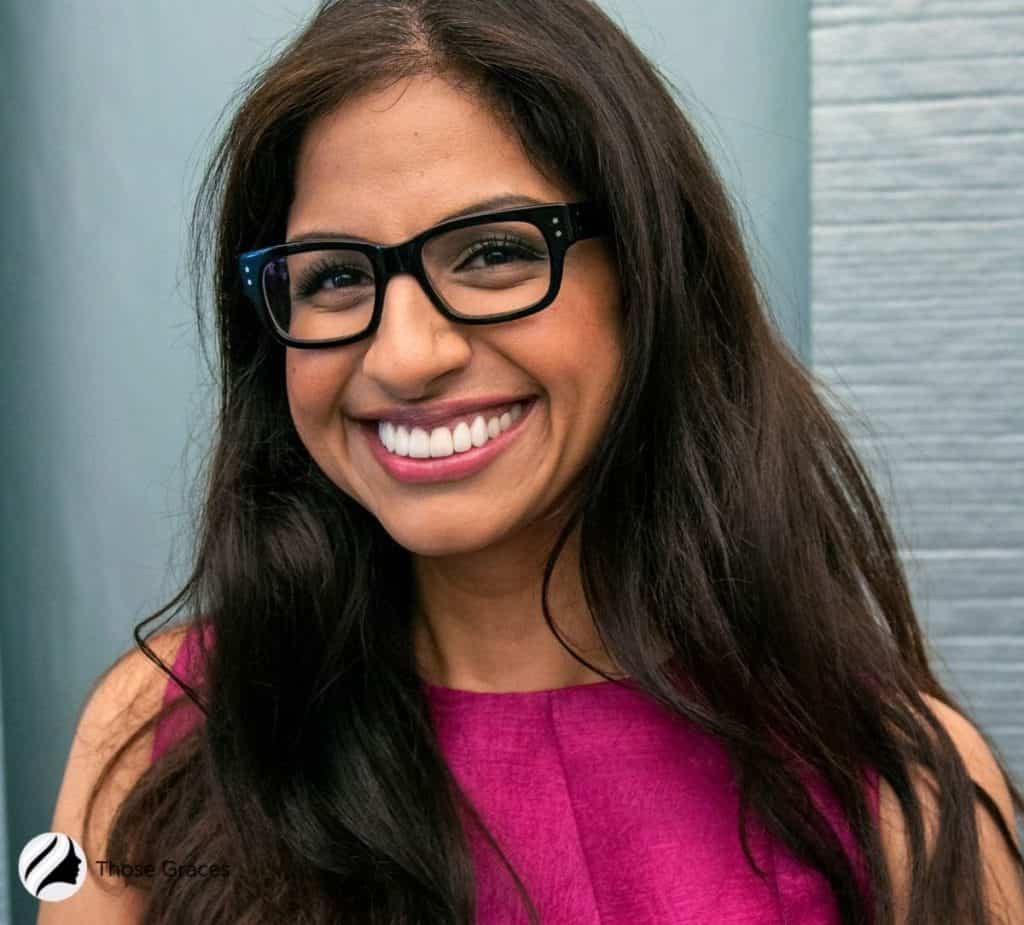 Besides, it's a perfect color for summer, so you'll be able to wear it all season long.
8- Red
Ah red! One of many people's favorite colors. It's bold, powerful, and looks amazing on people with olive skin and dark hair.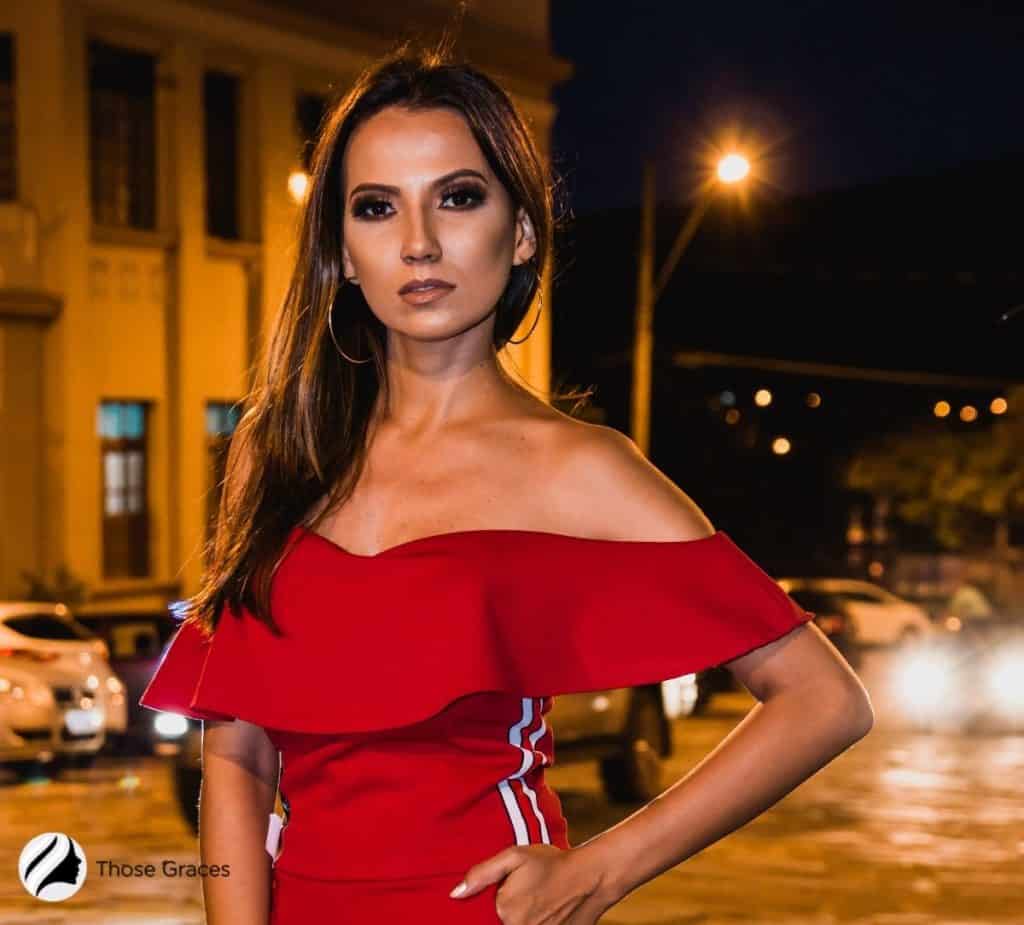 If you're looking for a color that will really turn heads, red is the way to go. Just be warned, you might get a lot of compliments (which is never a bad thing).
Related: Does Red Hair Look Good on Olive Skin?
9- Golden Yellow
If you like the idea of a statement color, but red is just too much for you, try golden yellow.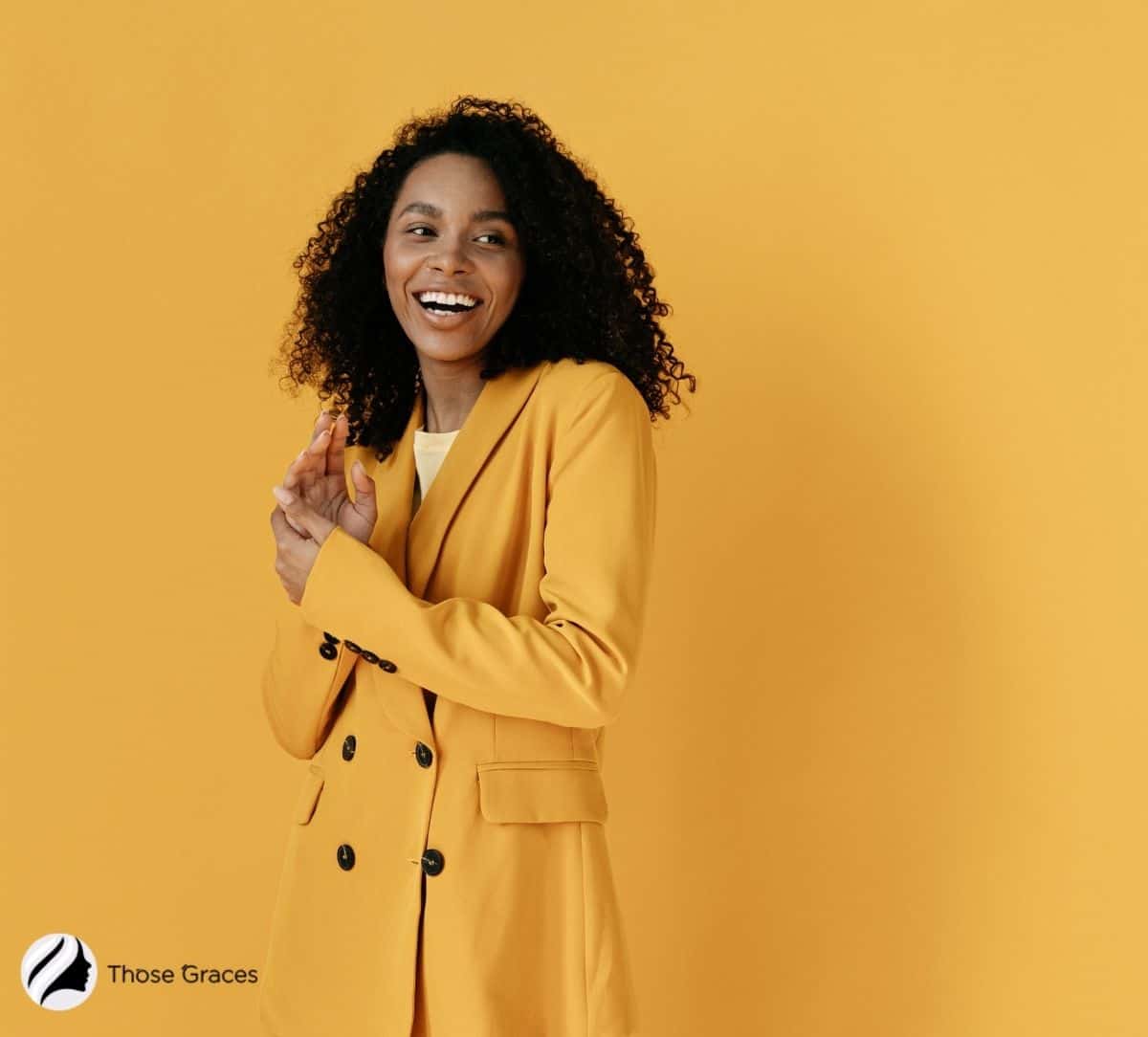 It's a happy color that will definitely stand out, but it's not quite as in-your-face as red.
Find your perfect match! Discover the different skin tones and their names by reading 'skin tone chart with names'. Get one step closer to choosing the right products and achieving your beauty goals.
What Colors Should Olive Skin Avoid?
When asked for his opinion on what colors warm skin tone individuals should avoid, LA-based fashion and celebrity stylist Philippe Uter shared some interesting thoughts with Instyle (2).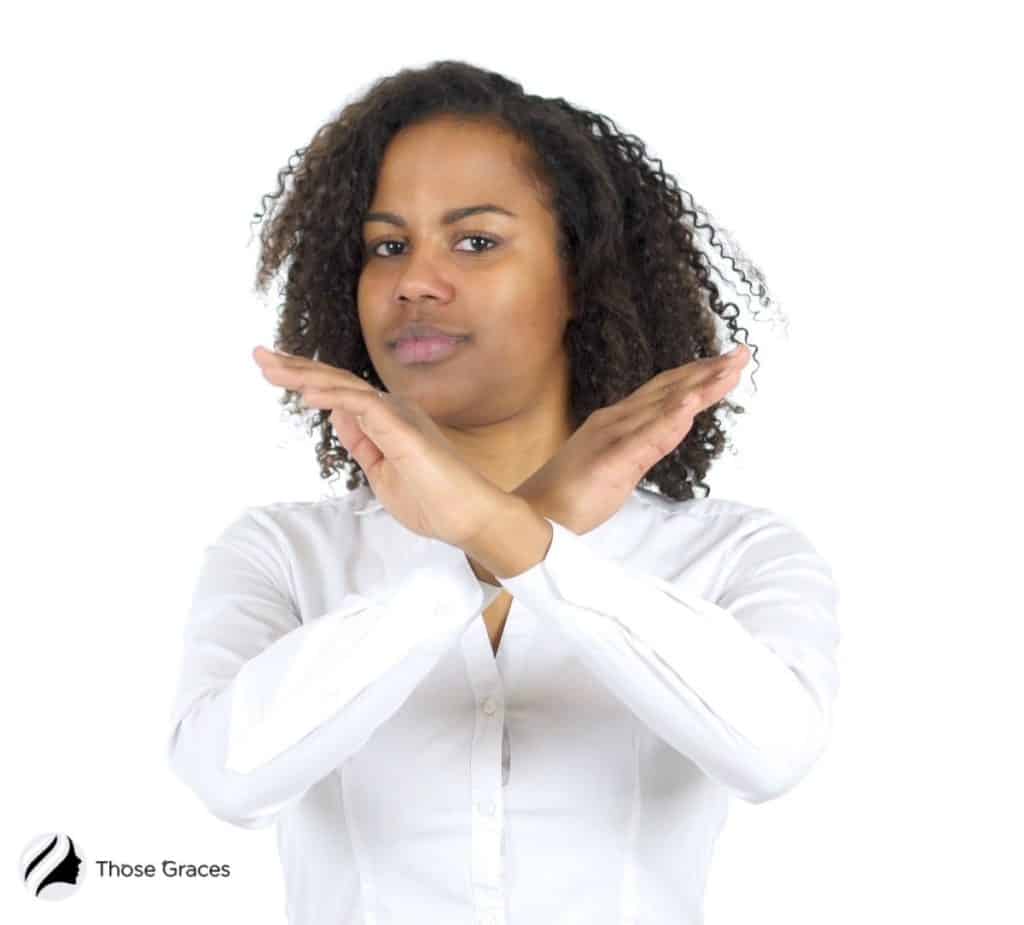 He said, "there aren't really any colors warmer skin colors should avoid." Nonetheless, he advises against wearing black unless the piece is "classic or slick."
So, does this mean you can wear anything and everything?
Not quite.
Upon further research and personal experience, I discovered that there are, in fact, colors that don't work well with olive complexions and warmer tones.
These are the colors you should avoid:
White
Black
Colder and placid blues
Yellows
Soft greens
While some will disagree, I believe these colors, especially the last two bright colors, are too close to your complexion and can wash darker skin out.
If you're still struggling to figure out which color works best for your olive complexion, fashion designer Susan Elias gives further guidelines you will find useful in the video below:
Don't miss out on finding your perfect match! Check out our article on the best foundation for Asian skin.
3 Neutral Colors That Complement Olive Skin
Olive skin tones dazzle in both vibrant hues and classic neutral shades. These versatile neutrals create a timeless wardrobe that makes mixing and matching a breeze.
1. Classic black
Black never goes out of style and looks stunning on olive skin tones. From a sleek little black dress to stylish black trousers, this color creates an elegant, polished look that oozes confidence.
Expert tip: Mix textures like lace, silk, or velvet to add depth to your all-black ensemble.
2. Crisp white
A clean, crisp white can make your olive skin tone truly stand out. White shirts, blouses, or dresses create a fresh, bright appearance that makes you feel glowing and vibrant.
Expert tip: Choose a true white, as off-white or cream shades can sometimes clash with the green undertones in olive skin.
3. Various shades of gray
Gray is a fantastic neutral for olive skin tones. From charcoal to heather gray, these shades are perfect for adding pops of color with accessories or layering pieces.
Expert tip: Don't shy away from experimenting with different shades to find the one that best complements your unique undertones.
Choosing the Right Colors for Different Occasions
Workwear
For a professional and polished work look, stick to darker, more muted colors like navy, charcoal, or deep burgundy. These shades flatter olive skin tones and are appropriate for the office.
Expert tip: Add a splash of color with a statement necklace or a patterned scarf to keep your look interesting.
Casual Outfits
Casual occasions allow for more freedom to play with colors and patterns. Earth tones and jewel tones work exceptionally well for olive skin tones.
Try pairing a rich emerald green blouse with your favorite jeans or a deep red skirt for a playful weekend look.
Expert tip: Mix and match patterns like florals, stripes, or polka dots for a fun, eye-catching outfit.
Evening and formal events
It's time to dazzle at evening and formal events! Opt for metallic shades like gold, bronze, or copper to make a statement.
Jewel tones like royal blue or amethyst purple can create an elegant, sophisticated look that will turn heads.
Expert tip: Choose a statement piece of jewelry or a bold clutch to complete your glamorous ensemble.
3 Tips for Incorporating Colors into Your Wardrobe
1. Experiment with accessories
If you're new to playing with color, add pops of color through accessories like scarves, jewelry, or handbags.
This low-risk approach lets you see how different colors look against your olive skin tone without committing to a full outfit.
Expert tip: Choose one statement accessory per outfit to keep your look balanced and chic.
2. Combine flattering colors with neutrals
Create a harmonious outfit by mixing and matching flattering colors with your favorite neutrals.
For example, pair a deep red blouse with a classic black pencil skirt or a rich emerald green dress with a gray blazer.
Expert tip: Play with different textures and fabrics to add visual interest to your look.
3. Use makeup to enhance or complement your outfit
Makeup can play a significant role in tying your look together.
Choose eyeshadow, blush, or lipstick shades that complement the colors you're wearing or enhance your olive skin tone.
Expert tip: Don't be afraid to experiment with makeup to find the perfect combination that makes you feel confident and beautiful.
Celebrate your unique olive skin tone and let your inner beauty radiate by choosing the right colors for your wardrobe.
Remember, it's not just about following trends but about finding the hues that make you feel confident, luminous, and true to yourself.
FAQs
What Are Olive Skin Color Clothes?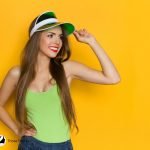 The best colors for olive skin are warm colors like purple, warm greens, magenta, and red. Steer clear of colors like ivory, white, black, and cold blues.
How Can You Tell What Colors Look Good On Olive Skin?
The best way to find out what colors look good on an olive undertone is to experiment! Try on different colors and see how they make you feel.
You can also get inspiration from celebrities with an olive undertone.
Wrapping Up
Now you know what colors look good on olive skin. So, next time you go shopping, keep these colors in mind.
While there are celebrities with olive skin that can pull off any kind of color, you should still keep what we've discussed in mind.
And don't be afraid to experiment with different shades and hues. You'll find the perfect color palette for your olive skin tone with a bit of trial and error.
Do you have any favorite colors for dark skin? Let us know in the comments below!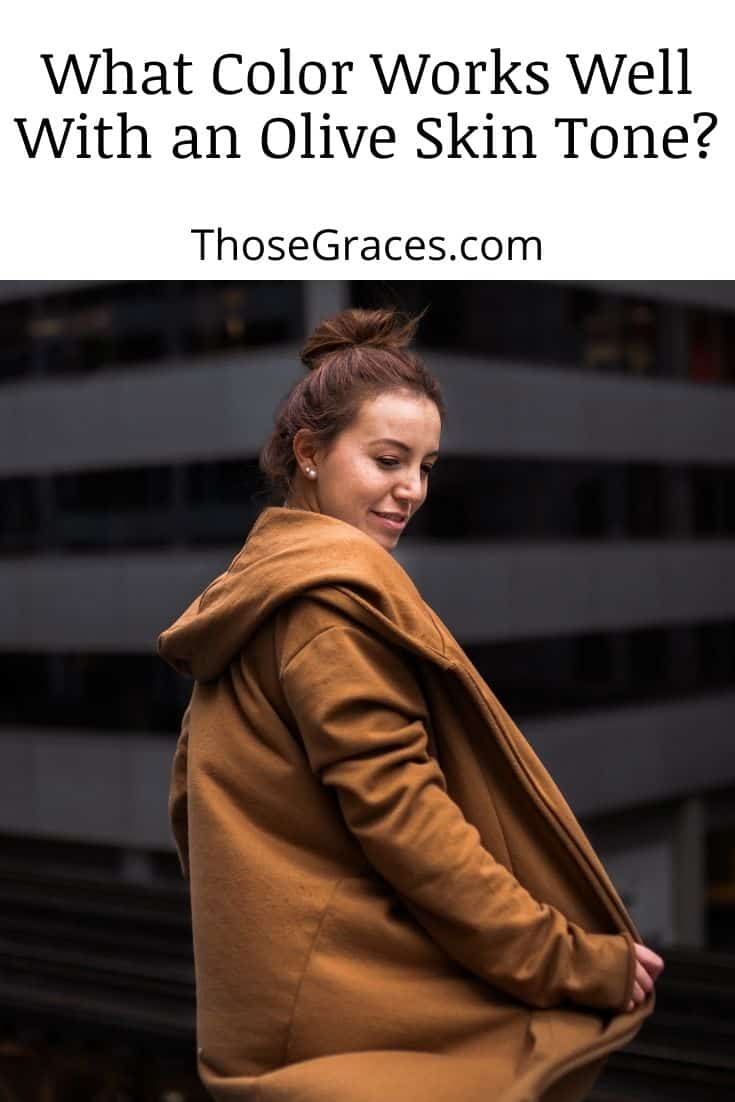 Have you found what color works well for your olive skin tone? Please share with us how you pulled it off down in the comments!
References
1. Mell. What color is olive skin tone? – Sluiceartfair.com [Internet]. www.sluiceartfair.com. 2020 [cited 2022 Apr 19]. Available from: https://www.sluiceartfair.com/2020/other/what-color-is-olive-skin-tone/
2. Sutton S, Apr 27 rea CU. This Easy Guide Is the Trick to Finding Your Signature Fashion Color [Internet]. InStyle. 2021 [cited 2022 Apr 19]. Available from: https://www.instyle.com/how-tos/how-to-find-best-color-to-wear-for-your-skin-tone