Are you looking for the best hair color for olive skin tone?
If you are with an olive skin tone ethnicity, then your skin has both warm and cool undertones, which means most colors look great with your skin tone. (1)
Regarding hair color, the most flattering ones for neutral skin tones such as yours are light to dark brown hair colors. Read on, and I'll tell you more.
Key Takeaways:
One of the best matches for olive skin is brown hair.
Cool-toned hair colors such as blonde and strawberry blonde work great on your skin type.
Feel free to play around with hair color trends, and find the best color for you!
How to Determine the Best Hair Color for Olive Skin Tone?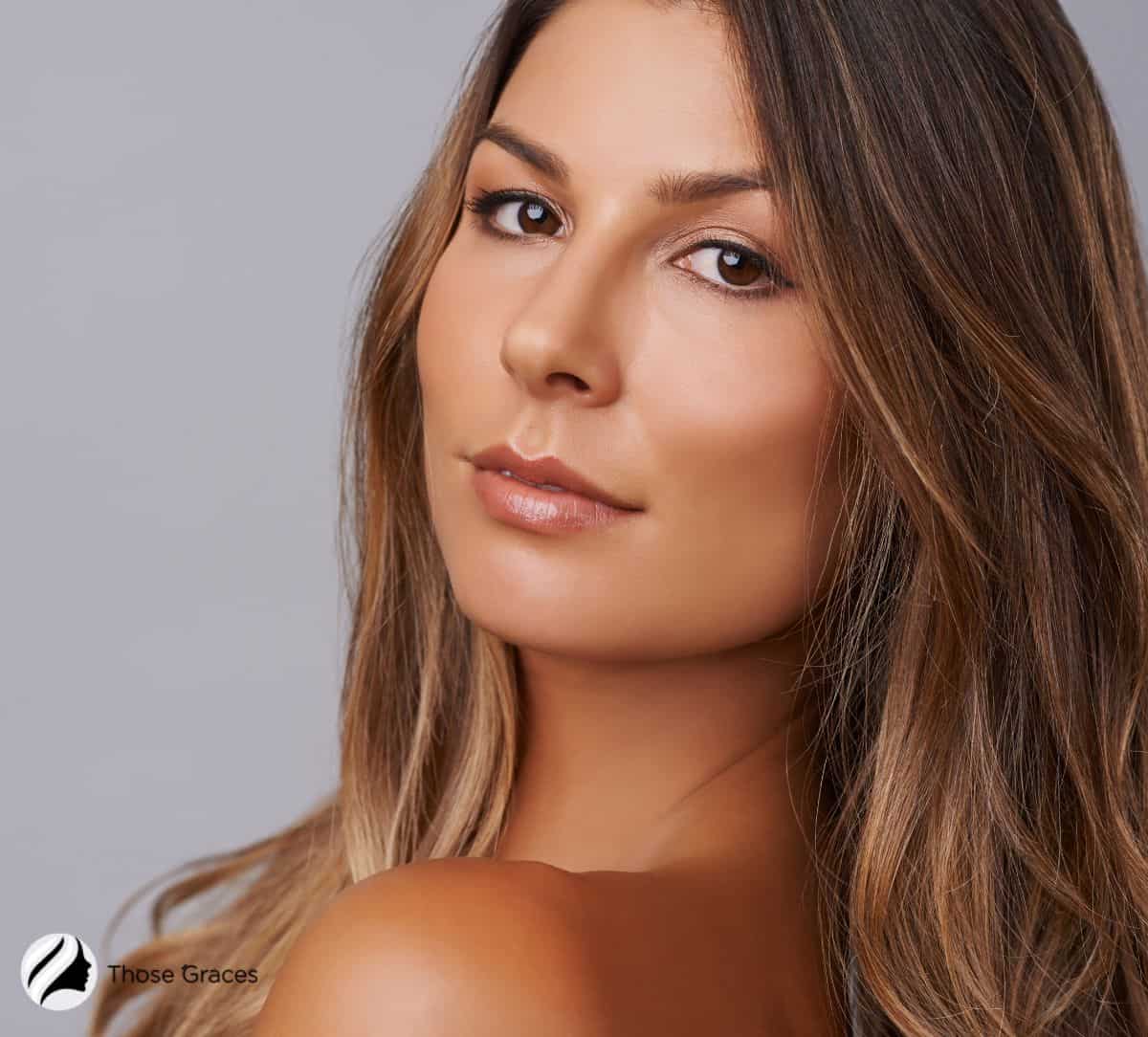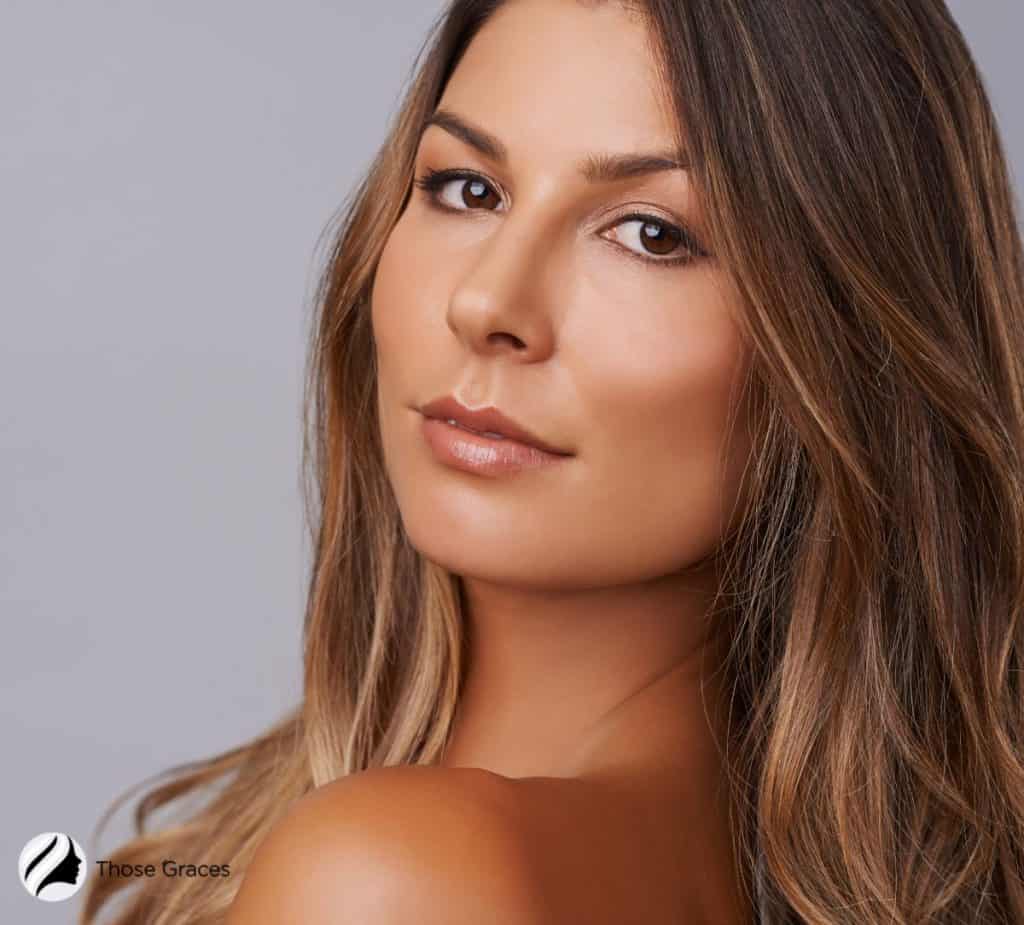 However, you must take into account that olive is the color of the skin's undertone rather than the skin's color itself.
Dr. Hiba Injibar, the founder of Dermasurge clinic, says, "Olive is not skin color or race. It refers to the undertones of the skin rather than the depth and intensity of color." (3)
Because of the neutral undertones in olive skin, most hair colors look great with your skin. Olive skin colors range from pale to medium; hair color possibilities depend on your skin color.
As a rule of thumb, those with fair skin will look best with lighter colors, such as blonde or even baby pink. Those with medium olive skin tones will look best with warmer brown, copper, or even black tones.
Roxie Darling, former coloring guru at New York City's Hairstory, says, "It's all about placement, saturation, and what undertones in your skin you'd like to emphasize." (4)
"The decision you and your colorist have to make is which color you would like to bring out in your face," she adds.
Don't forget to read this fantastic guide detailing the Difference Between Deep Autumn (such as Hailey Bieber color) Vs. Soft Autumn.
Can Olive Skin Tones Have Blonde Hair?
Yes. Those with lighter olive skin tones can have neutral or ashy blonde hair shades that emphasize their features.
Did you know Sofia Vergara's hair is a natural blonde color? She later dyed her hair a gorgeous golden hair color, but before that, she was blonde.
Are there some people who have olive skin tones with red hair? Read this article if you want to find out!
Olive skin comes in a range of shades of hair color and undertones. Don't be surprised if you find someone with cool olive skin and blonde hair. (5)
What Hair Color Looks Good for Olive Skin?
Now, let's answer the question: What is the best hair color for olive skin tone? You may also want to consider colors that look good on olive skin for a natural glow.
1. Blonde tones:
Blonde tones look especially flattering on those with cool-toned skin. Men and women with olive skin that lean towards the lighter side can pull off blonde tones perfectly.
Cool skin tones lean towards blue undertones, which makes it easy for light colors such as blonde to blend in well. Check out Jessica Alba and her gorgeous blonde hair for some style inspo.
2. Strawberry blonde:
Did you absolutely fall in love with Kylie Jenner's strawberry-blonde hair? I know I did. She may have been wearing a wig, but the color sure suited her skin and style.
Strawberry blonde is a gorgeous hair color that is fun and flirty. If you think you can carry off this hair color, by all means, embrace it!
3. Chocolate hair color:
Chocolate is a common hair color for olive-toned skin and a perfect shade for most. When in doubt, brown or brunette hair is an excellent choice!
Brown colors highlight the olive complexion and bring out your best features. They also work on both light and warm tones of skin. Everyone's favorite reality star and entrepreneur, Kim Kardashian's chocolate hair color is fabulous – I am obsessed!
For further information, check out this video on the best hair colors for your olive skin.
Best Hair Color for Brown Eyes and Olive Skin
Now, let's talk about the best hair colors for the combination of olive skin and brown eyes. Are you also interested in checking out the best hair color for Latinas?
A wide range of colors suits olive tones. Whether you have a fair or warm complexion, if you have brown eyes and olive undertones, here are some colors that will look great on you.
1. Dark brown:
Dark brown is one of those universal shades that is great on all skin tones and types. Shades of brown are a safe bet, and dark brown adds a touch of warmth to your Type III to IV skin.
I am in love with Rita Ora's newfound brown hair. She always looked great with her champagne-blonde hair, but this deep brown is working in her favor.
2. Golden shade:
You can always opt for a lighter shade of brown, such as gold or chestnut brown. This low-maintenance color is a softer approach to hair coloring.
Light colors bring out your facial features and freckled cheeks. They look great in warmer months in the natural sunlight.
What Hair Colors Are Not Good For Olive Skin?
While most colors look great on olive skin, some colors don't look as good.
1. Platinum blonde:
Because of neutral undertones, chances are ashy or cool platinum can obscure your skin tone depth and wash out a neutral complexion.
Do talk to your hair colorist first before deciding on an ash brown hair color for olive skin.
2. Copper tones:
Another color that might not suit your skin's undertone is copper. Red or orange tones can dull your skin and give you a troubled look.
However, this is not a one-size-fits-all, and if you think you would look great in any of these colors, go ahead and do it!
FAQs
1. Does grey hair suit olive skin?
Yes. Any shade of grey looks great with an olive complexion and will not wash out the wearer's face.
2. Is it true that people with olive skin and black hair look great together?
Oh yes. Black hair is a gorgeous color for olive-skinned women and men because the dark shade stands out and highlights their facial features.
3. Does olive skin look better with dark or light hair?
Men and women with olive skin look best in medium brown shades. Fair olive-skinned people can get away with a golden blonde hue, while those with medium skin tones will look best with warm hair.
4. Can olive skin have blonde hair?
Yes. Some men and women with olive skin have blonde natural hair while others have it colored in their preferred blonde hair colors.
Conclusion
Now, you have all the information about the best hair color for olive skin tone. Generally, it is best to go two shades lighter or darker than your natural hair color.
Doing so ensures that you stay close to your natural range of tones. You can also opt for subtle highlights to add hair dimension.
Your hair color choices are your own! Feel free to experiment with colors! After all, you can change it again!
Resources:
1. Russo E. A Guide to Olive Skin Tone and the Ethnicities That Have it [Internet]. 2021 [cited 2022 Nov 5]. Available from: https://thosegraces.com/olive-skin-tone-ethnicity/
2. Fors M, González P, Viada C, Falcon K, Palacios S. Validity of the Fitzpatrick Skin Phototype Classification in Ecuador. Advances in Skin & Wound Care. 2020;33:1–5.
3. If you've got olive skin you NEED to read this… | EX1 Cosmetics [Internet]. ex1cosmetics.com. Available from: https://ex1cosmetics.com/blogs/liveolive/olive-skin-the-myths-and-the-facts
4. A Foolproof Guide to Choosing the Best Hair Color for Your Skin Tone [Internet]. Byrdie. Available from: https://www.byrdie.com/best-hair-color-for-skin-tone
5. How To Find Your Skin Undertone: Cool, Warm, Olive, Or Neutral [Internet]. STYLECRAZE. 2018 [cited 2022 Nov 5]. Available from: https://www.stylecraze.com/articles/how-to-find-your-skin-undertone/
‌